I am a brand ambassador for Litter-Robot and there are affiliate links in this post, all opinions are 100% my own.

Hello, friends!
I am SO excited about this post because I get to share something incredible with you! About two weeks ago a box arrived on our front door that contained our very first Litter-Robot. Everyone knows the worst part about being a cat owner is cleaning the litter box.
The Litter-Robot is a self-cleaning litter box. Yeah, you read that right. Our lives are crazy-hectic and when I discovered there was something out there that would automatically clean up after the litter box was used, I was ecstatic! After looking at the different options, we chose the Litter-Robot III Open Air model as the best fit for our family. We have three cats, and they're all different sizes. Our 10 year old tabby, Mason is an extra large cat, Cubby (also 10) is a medium size, and our littlest cat Willow is extra small since she's still a baby, this box accommodates all three of our cats. And, bonus – it comes assembled and ready to use, we just had to plug it in and it was ready to go!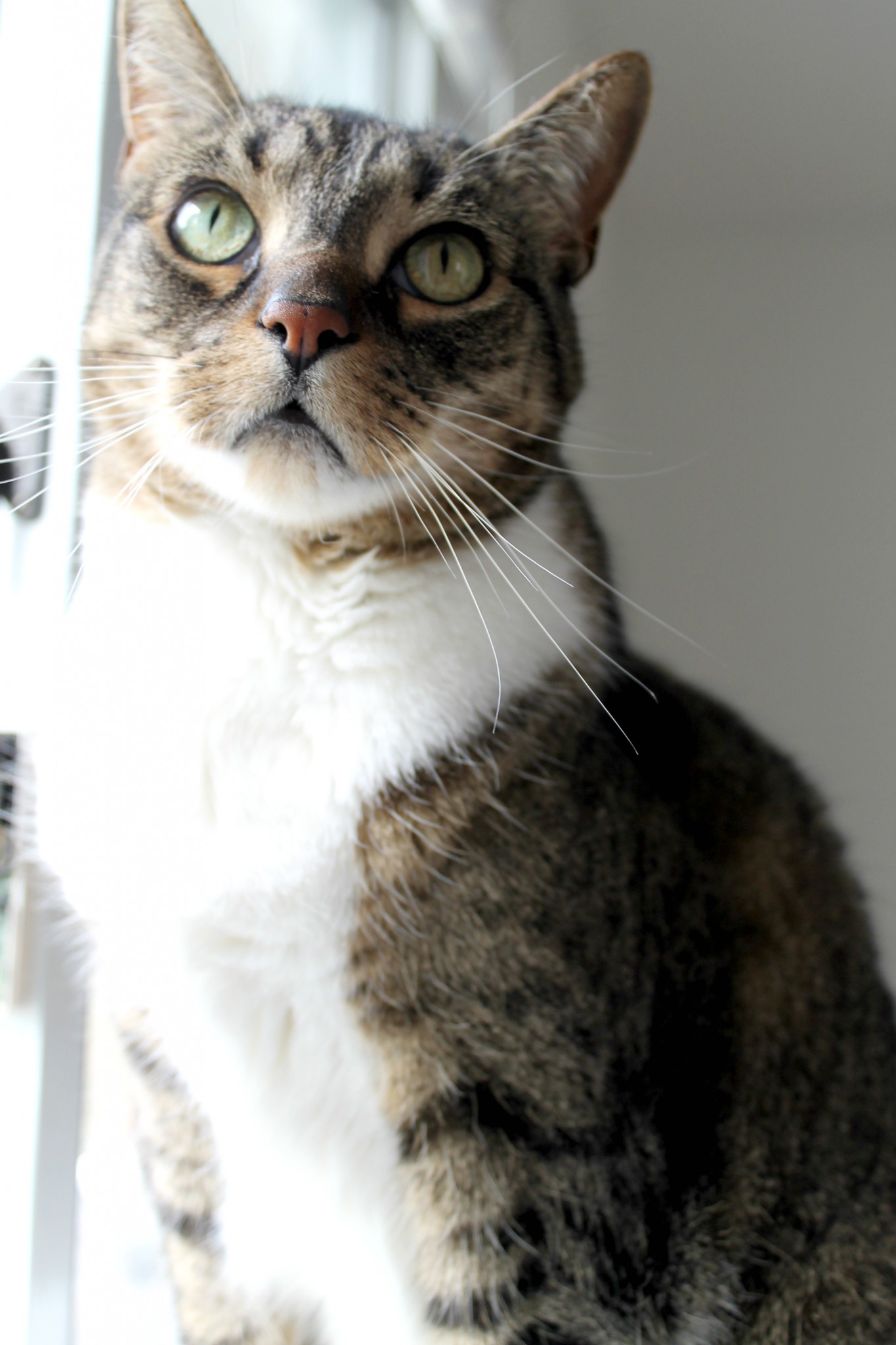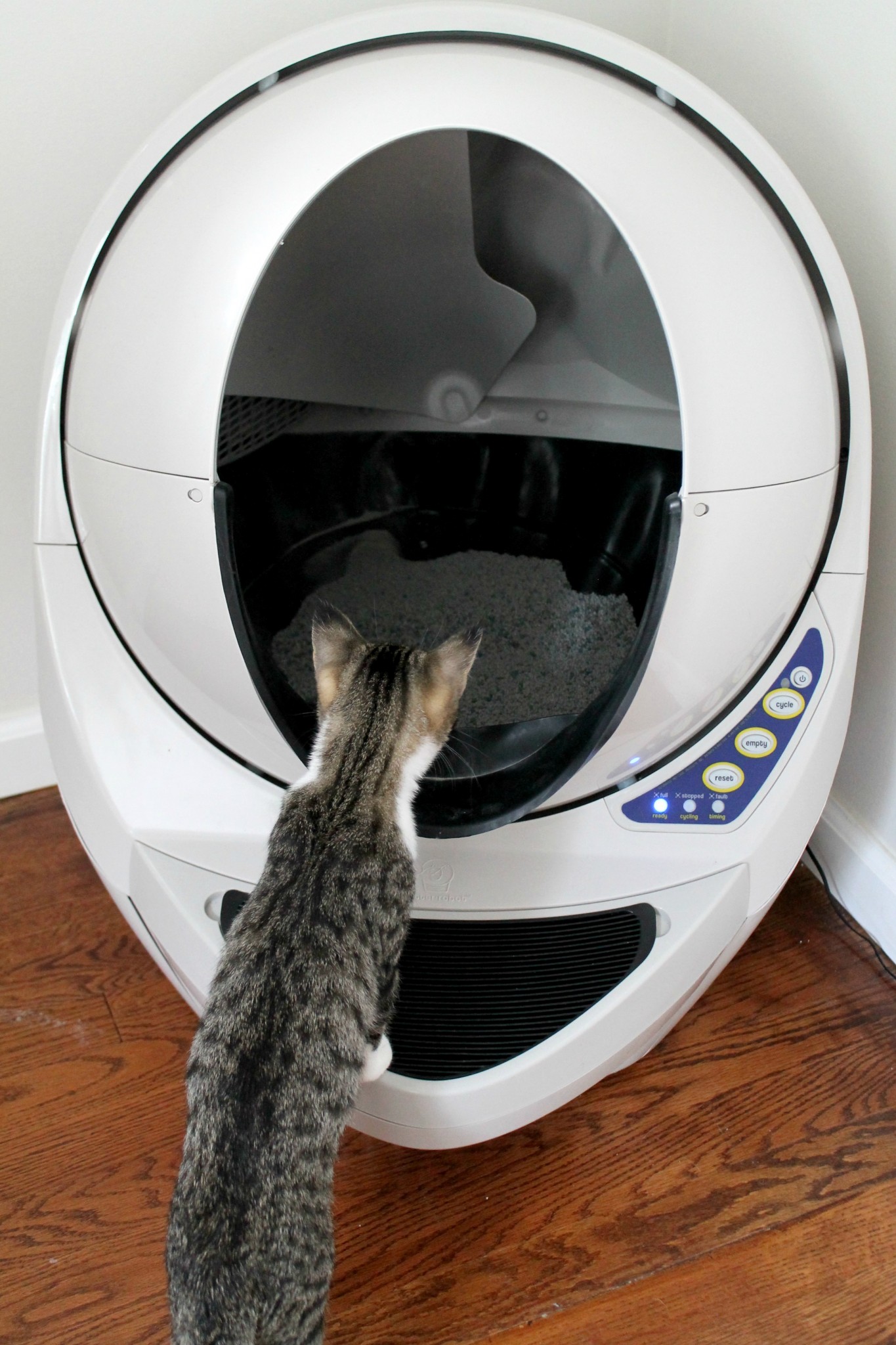 Here are some of the cool features:
Self-cleans after each use
Reduces litter box odor
Saves money on litter
No special accessories needed
Great for multiple cats
Safe for cats as light as 5lbs
Extra spacious litter chamber
Enlarged entryway
Drawer full indication
Adjustable cycle timer
Sleep mode & lock out feature
Automatic night light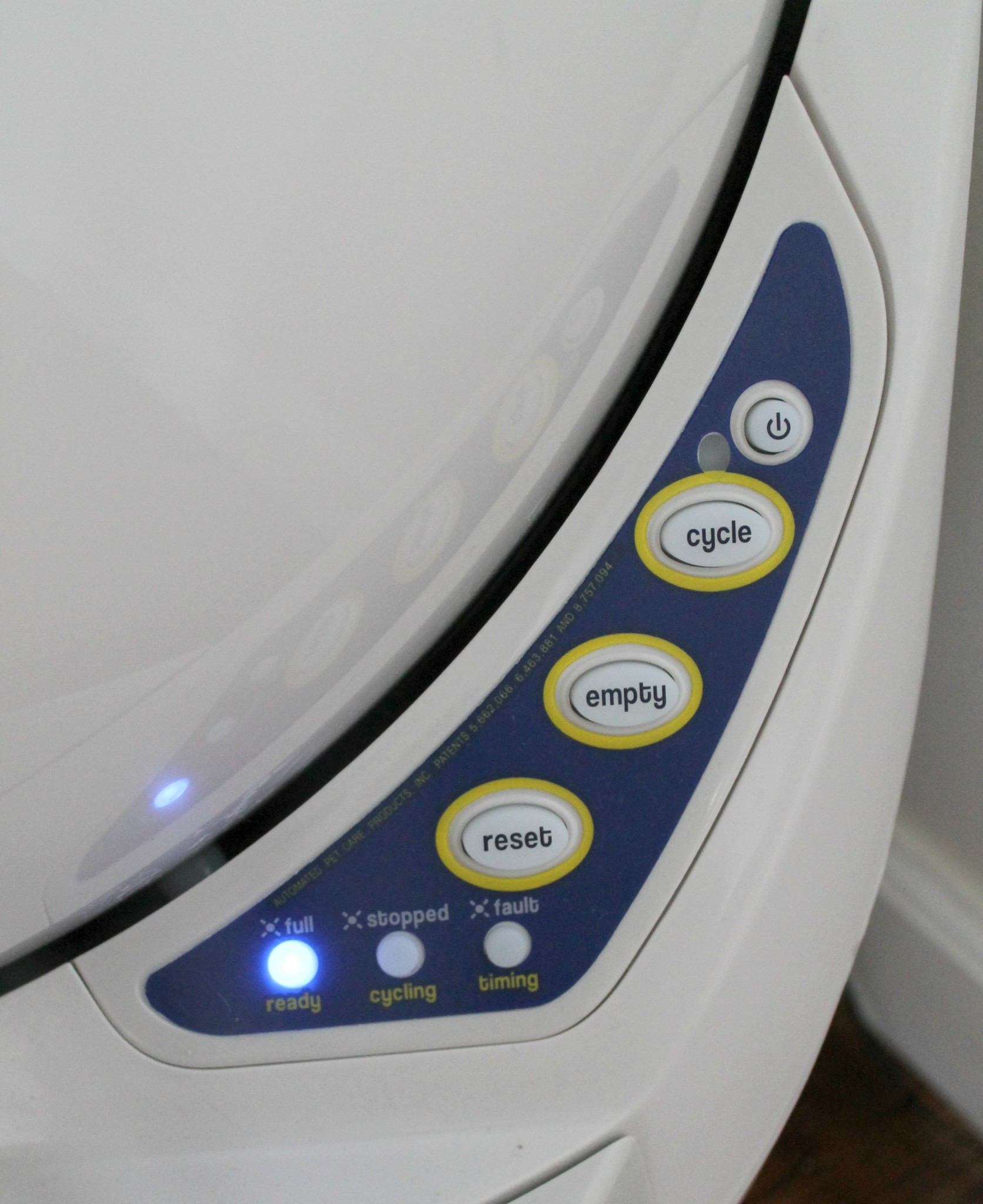 It took a few days for our cats to adjust. Per the instructions our box came with, we left it unplugged for the first few days until the cats could get used to it. When we first set up our box I put some of the litter from their old litter box in it so they would recognize the smell. They had no problem picking it up and they were all three using the litter box by day two. Then I got to live the glorious moment of trashing their old litter boxes, and boy did it feel good! Now our Litter-Robot is the only litter box in our house!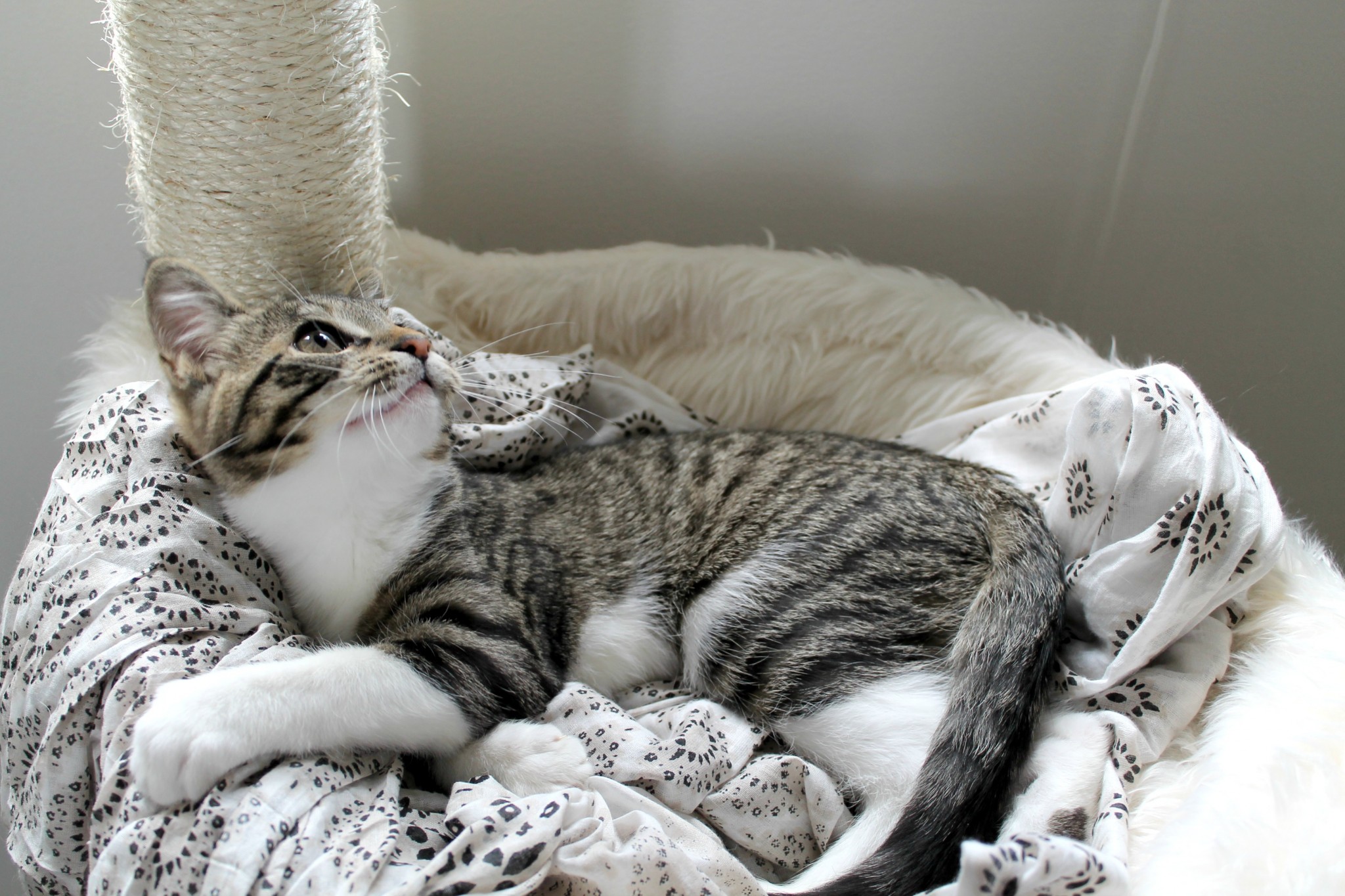 And, I'm sure you're wondering how you clean it. EASY. See the little black foot mat there?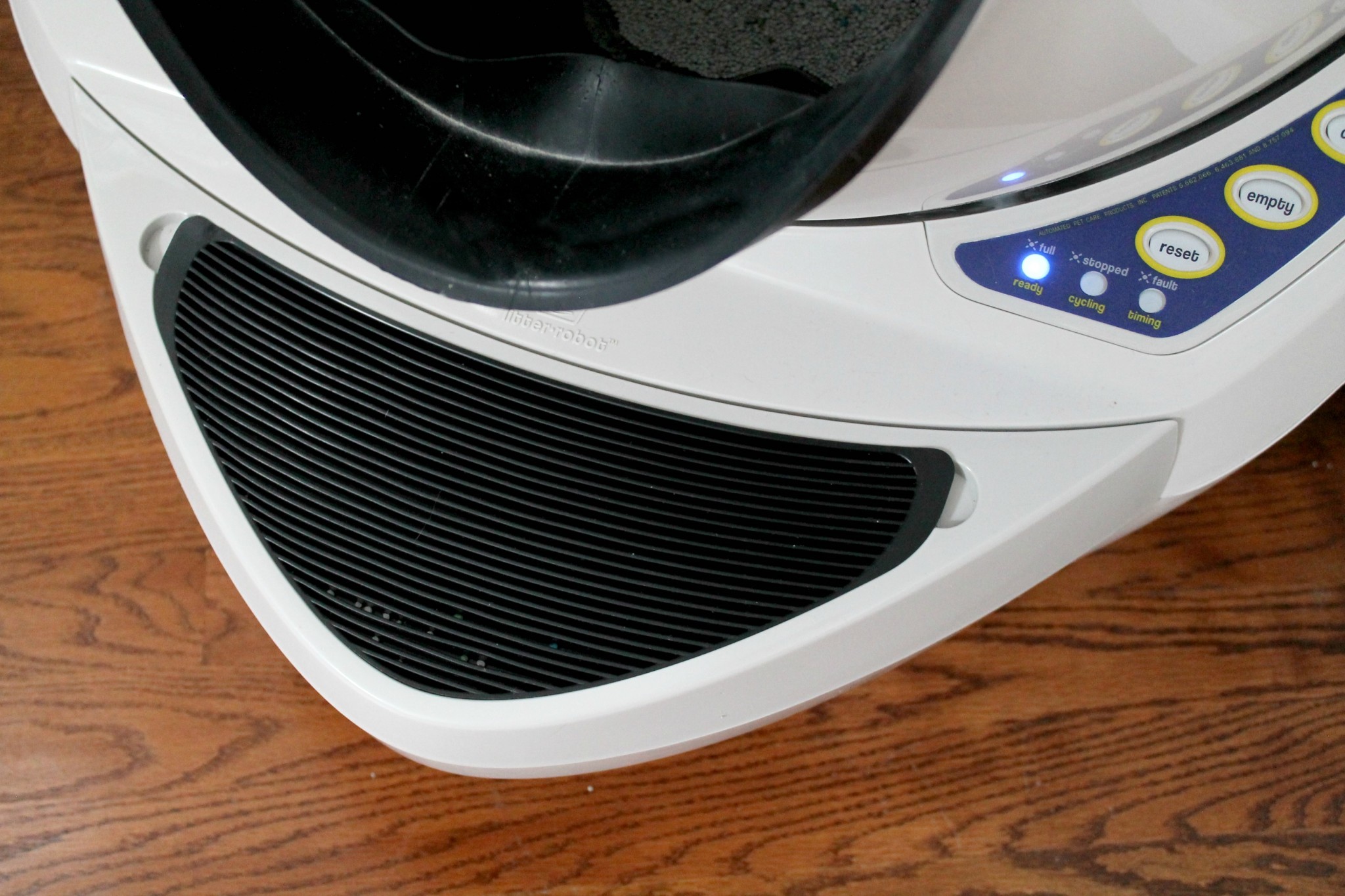 Just pull it back to reveal a handle. Pull the handle and it will slide out the bottom compartment with the bag, simply grab the bag from both sides, pull it up, tie it closed, and toss it! Easy peasy! Then, re-fill the bag area and push the compartment back in, and you're good to go!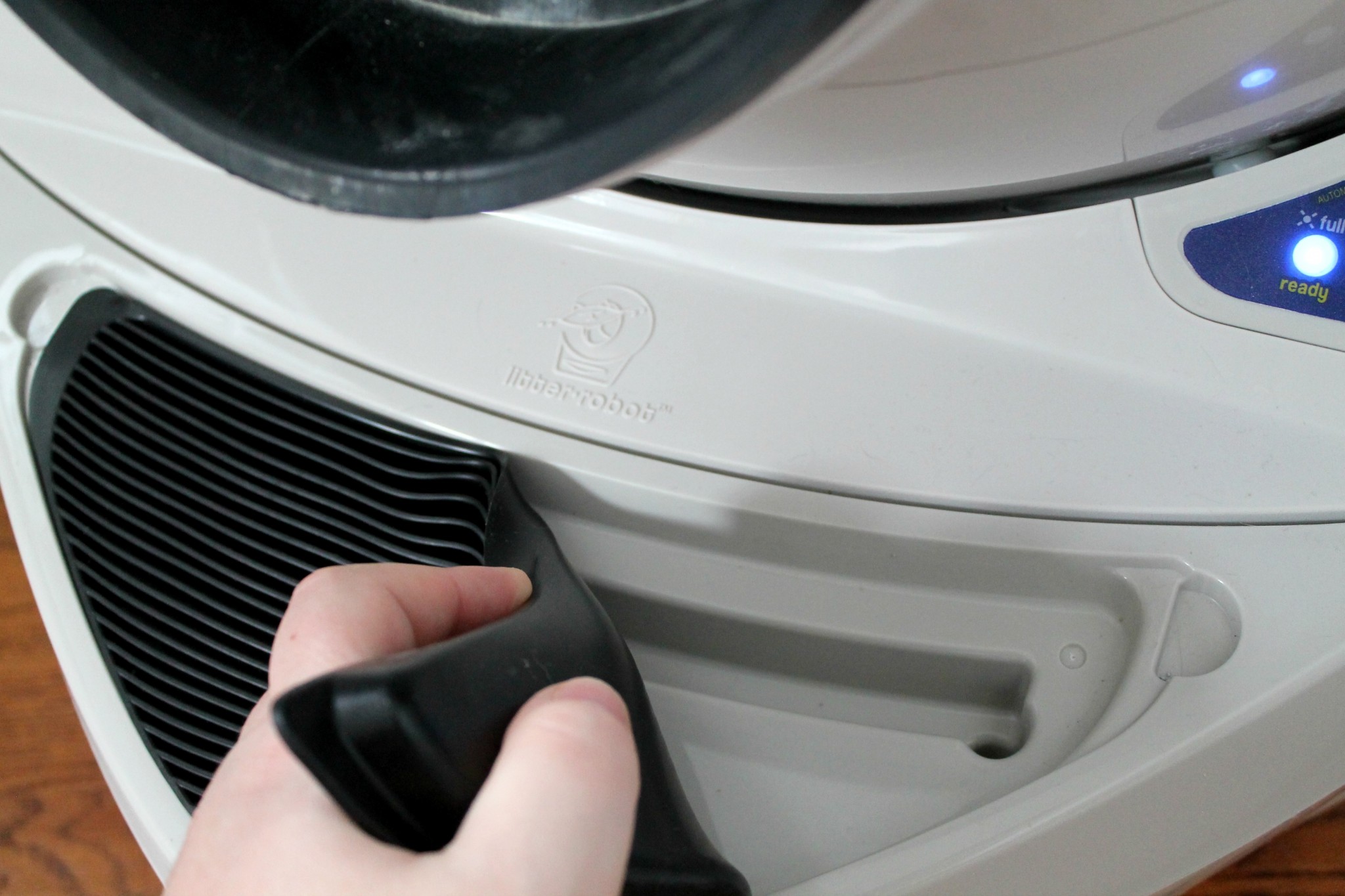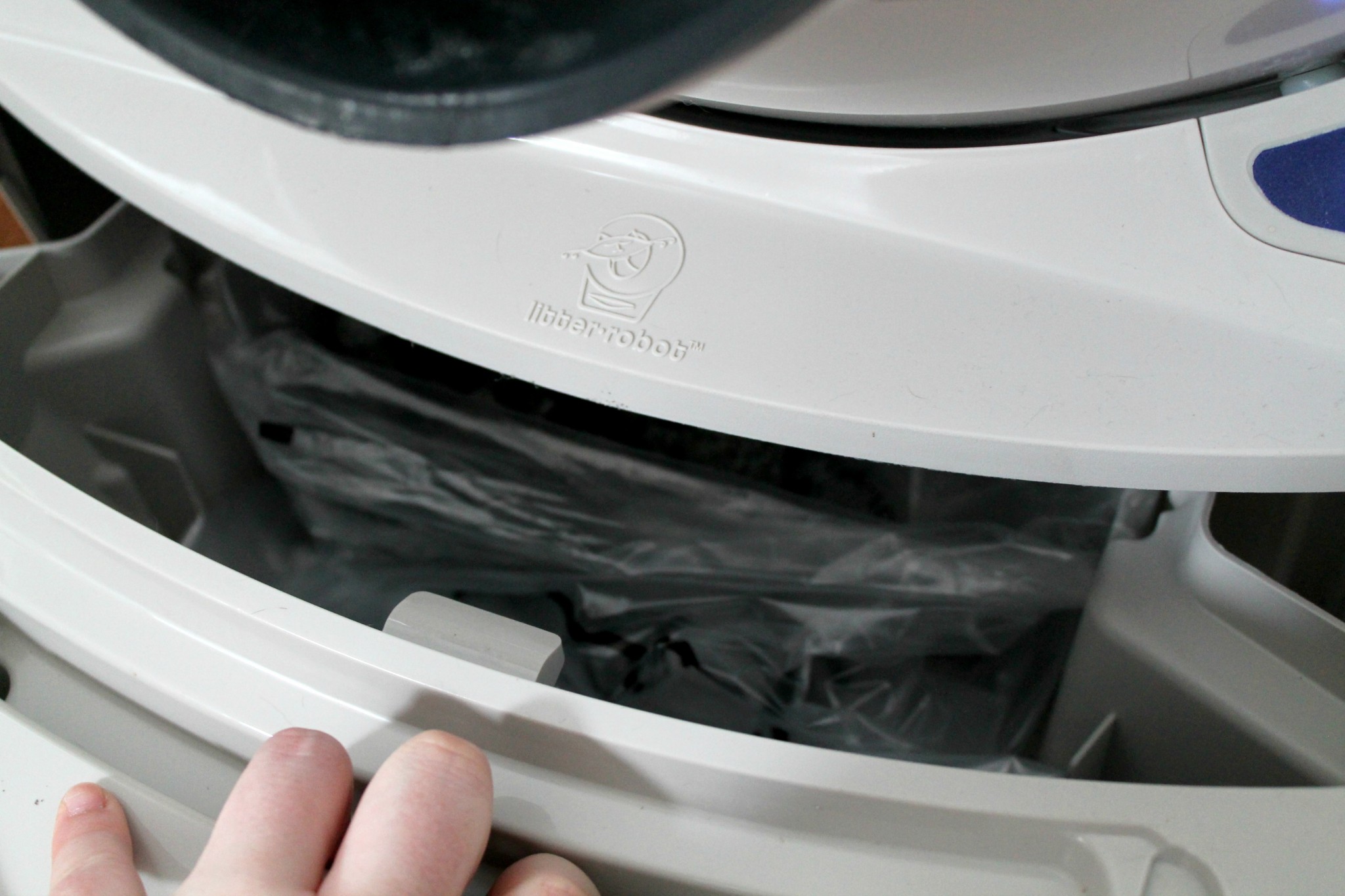 We've been testing this litter box out for two weeks and I am AMAZED at how well it works. I share my office with the cat's litter box, so before the whole office would smell like a cat box no matter how often I scooped it. I love my cats but that cat box smell is just the worst. Thankfully, it's gone now! Because Litter-Robot cycles right after your cat is done using the litter box, it doesn't give anything a chance to really sit for long.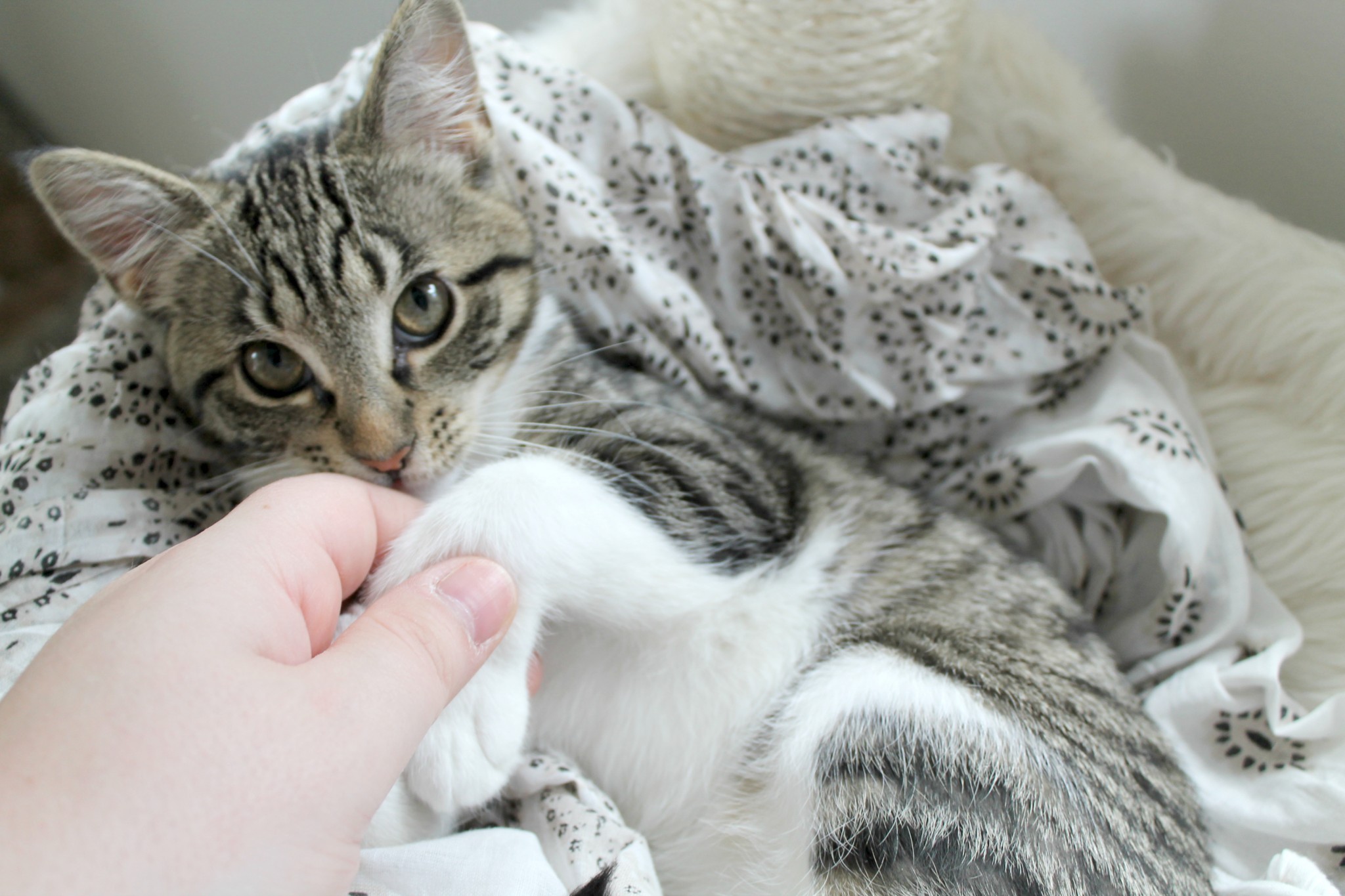 I also loved how great the reviews were on the site – and I loved reading about other people who have multiple cats and what their experience has been like with the Litter-Robot. The Litter-Robot is definitely a big expense, but after having tried it for two weeks I can tell you it's worth every dollar. It is so easy to use, easy to maintain, and it keeps our house (and my office) smelling fresh. Our days are pretty busy, and even though I'd like to scoop the cat box several times a day, most days it just doesn't happen – so now that's something that I don't even have to worry about!
There are a few different models of the Litter-Robot so be sure to head over to their website to see which is the best fit for your family. But, I'm telling you, you and your cats are going to LOVE it!
Check out the Youtube video HERE to see it in action.
Happy not-scooping-ever-again!
Love this post? Pin it for later here: