The Kendall Rayburn Blog is a participant in the Amazon Services LLC Associates Program, an affiliate advertising program designed to provide a means for sites to earn advertising fees by advertising and linking to Amazon.com. Thank you for shopping through these links to help to support this blog! Keep scrolling for great Coffee Lover Gifts!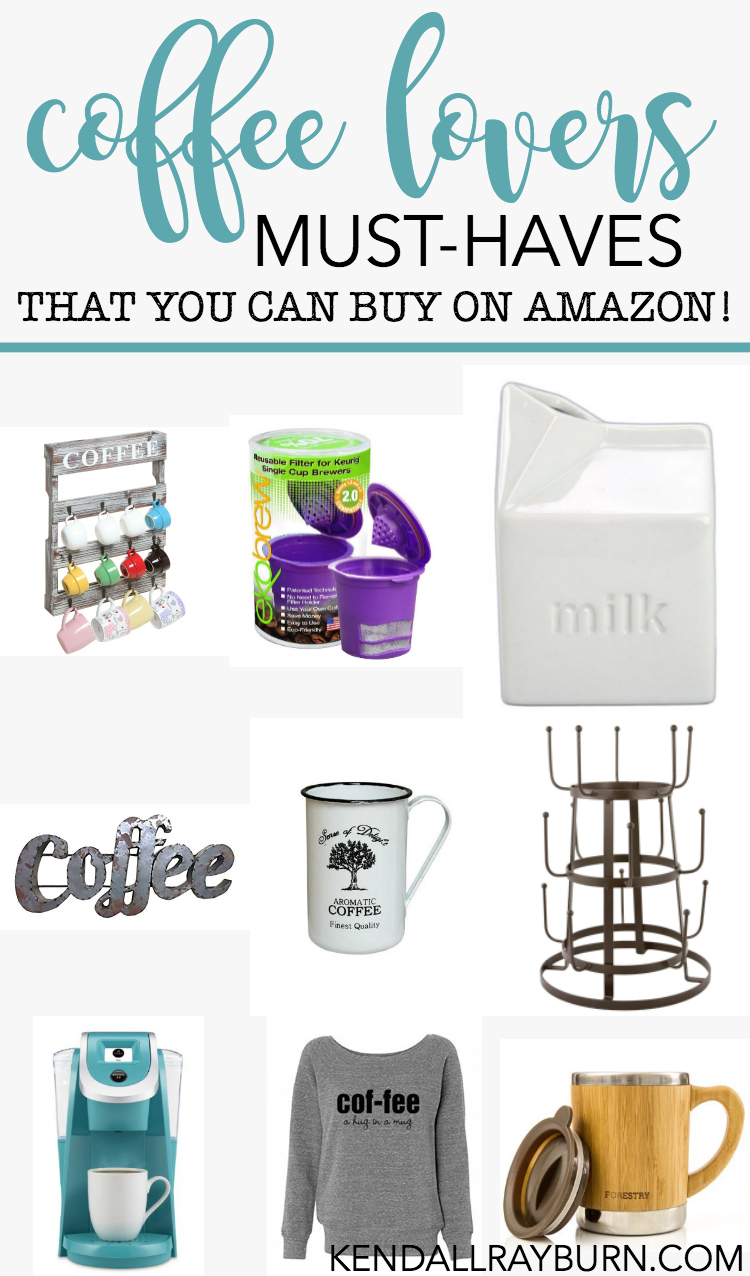 Hello, friends!
Happy National Coffee Day! As you know, I LOVE my coffee, so today I am celebrating BIG time! I'll be sharing delicious coffee recipes on my Facebook page all day long, so be sure to head on over and check out all of the java-goodness!
I've also taken the liberty to put together some Coffee Lover's Must-Haves so you can treat yourself today with a cute coffee gift! So take a peek at the selection below, and find something to help you celebrate #NationalCoffeeDay! Cheers!
Coffee Lover Gifts:
Are any of your favorite Coffee Lover Gifts on this list?