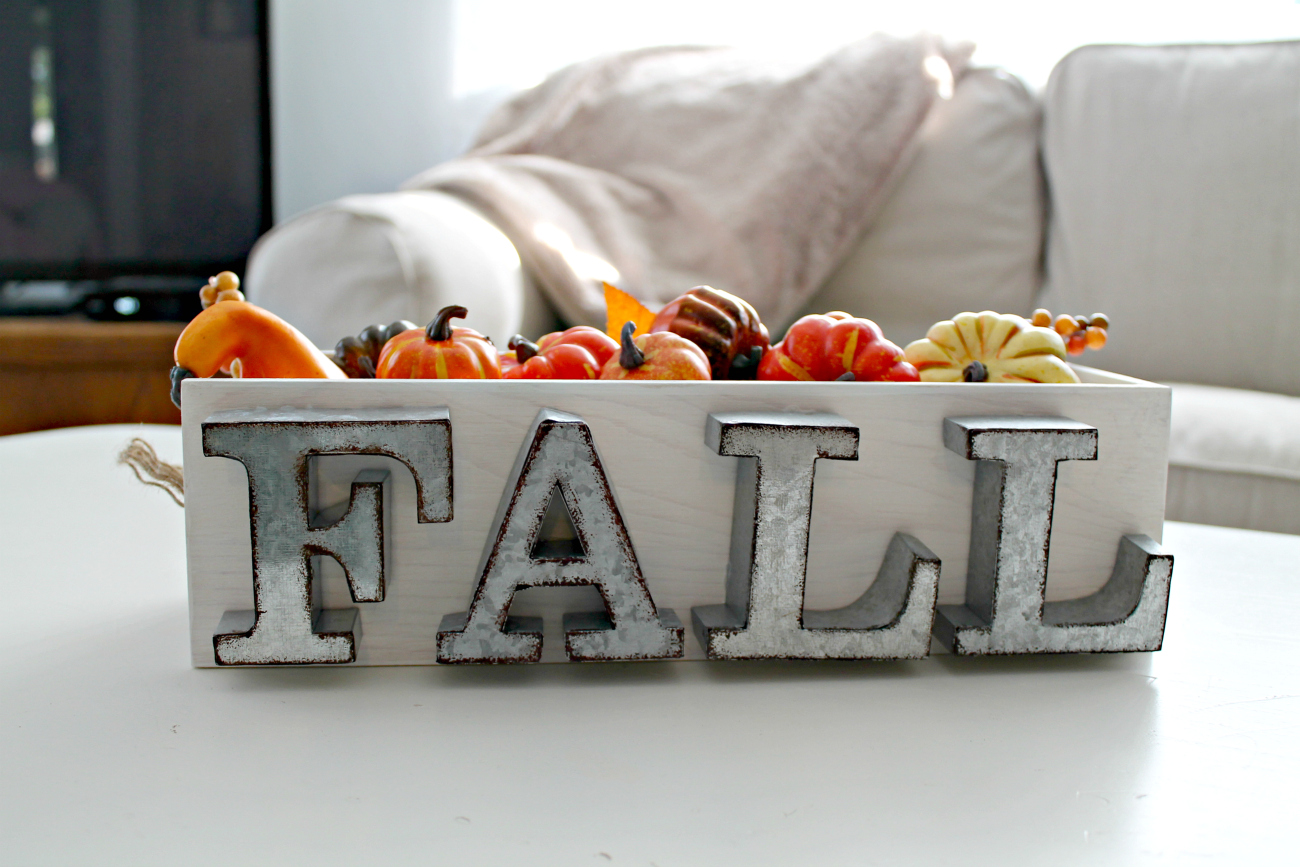 Hello, friends!
Hope you're having an incredible day so far! I'm excited to show you how to make this adorable, easy, rustic Fall centerpiece! It's simple and perfect for a good crafting session after the kiddos go to bed!
Now, for the centerpiece!
You'll Need:
Wooden Crate – I'm using a wine box found on clearance at the craft store! If you're using a wine box, just remove the top and you're good to start crafting!
Galvanized Letters – I also picked these up at the craft store. They're fairly inexpensive and will really add that rustic element to your centerpiece.
White Craft Paint – I love the pop of the galvanized letters against the white of this centerpiece. I used a simple white craft paint for this project, a bottle should only cost a few dollars at the store!
Multi-Purpose Glue – You'll need a glue that can adhere metal to wood for this project.
Faux Pumpkin Mix – There are a variety of these to fill your box with, I chose a mix of pumpkins and pinecones for ours.
Steps:
If you're using a wine box, slide out the top.
Paint your box with the white craft paint, allow to dry.
Grab your galvanized letters, and lay them out exactly how you'd like on the box.
One by one, begin to glue your letters. When finished, place a large big item (like a book) on top of the letters for a few minutes until they're set.
Once your letters are properly adhered, grab your pumpkin mix and begin placing them inside the box.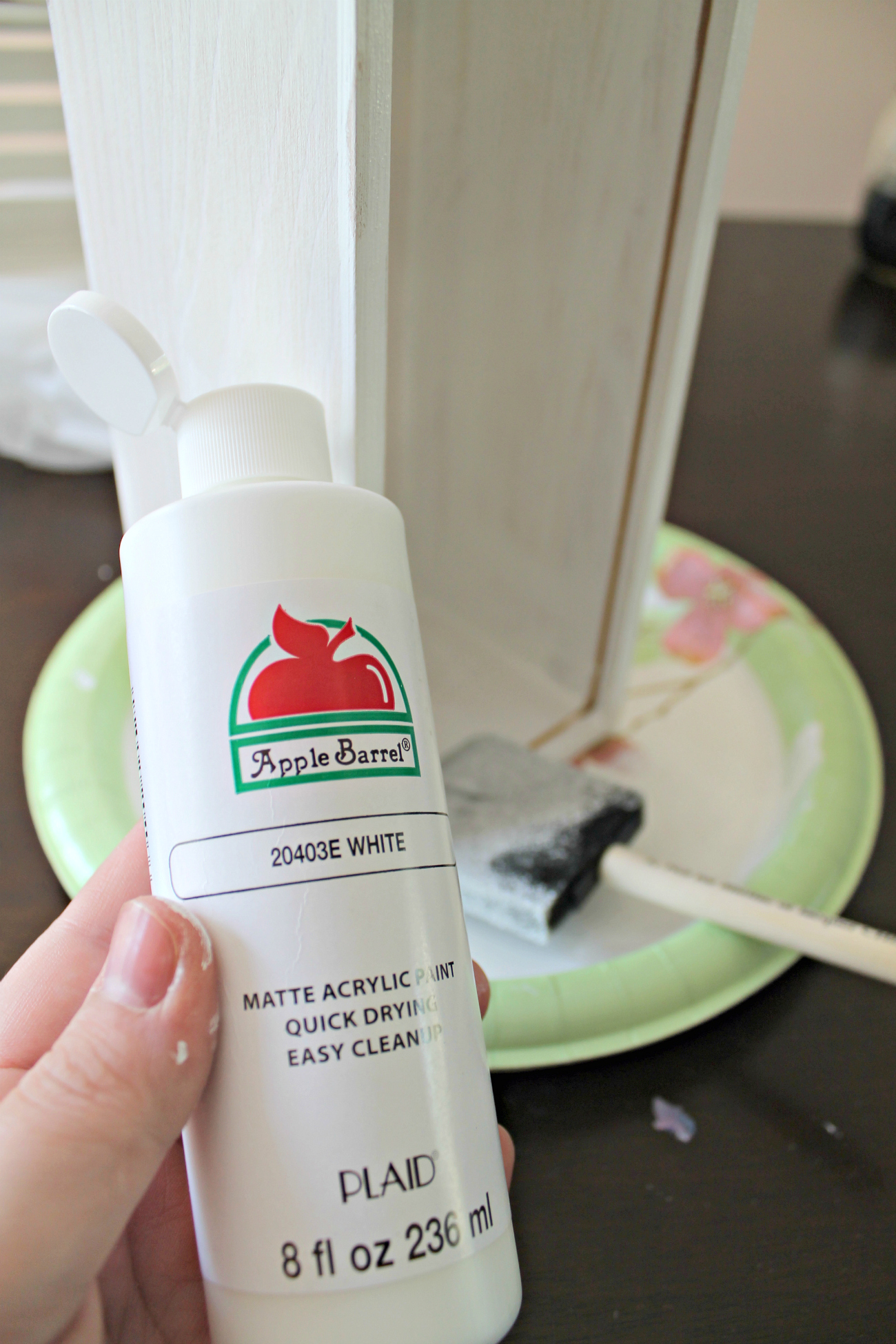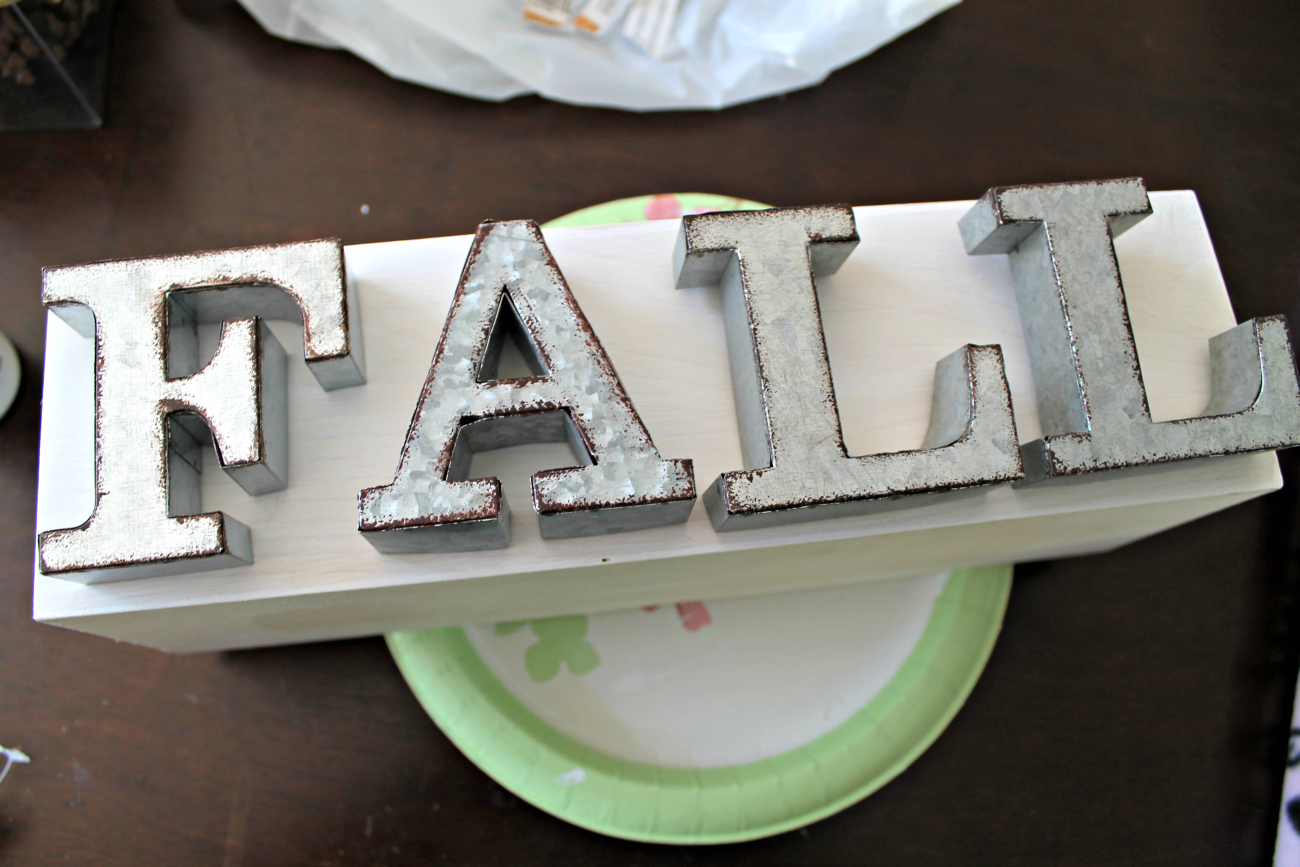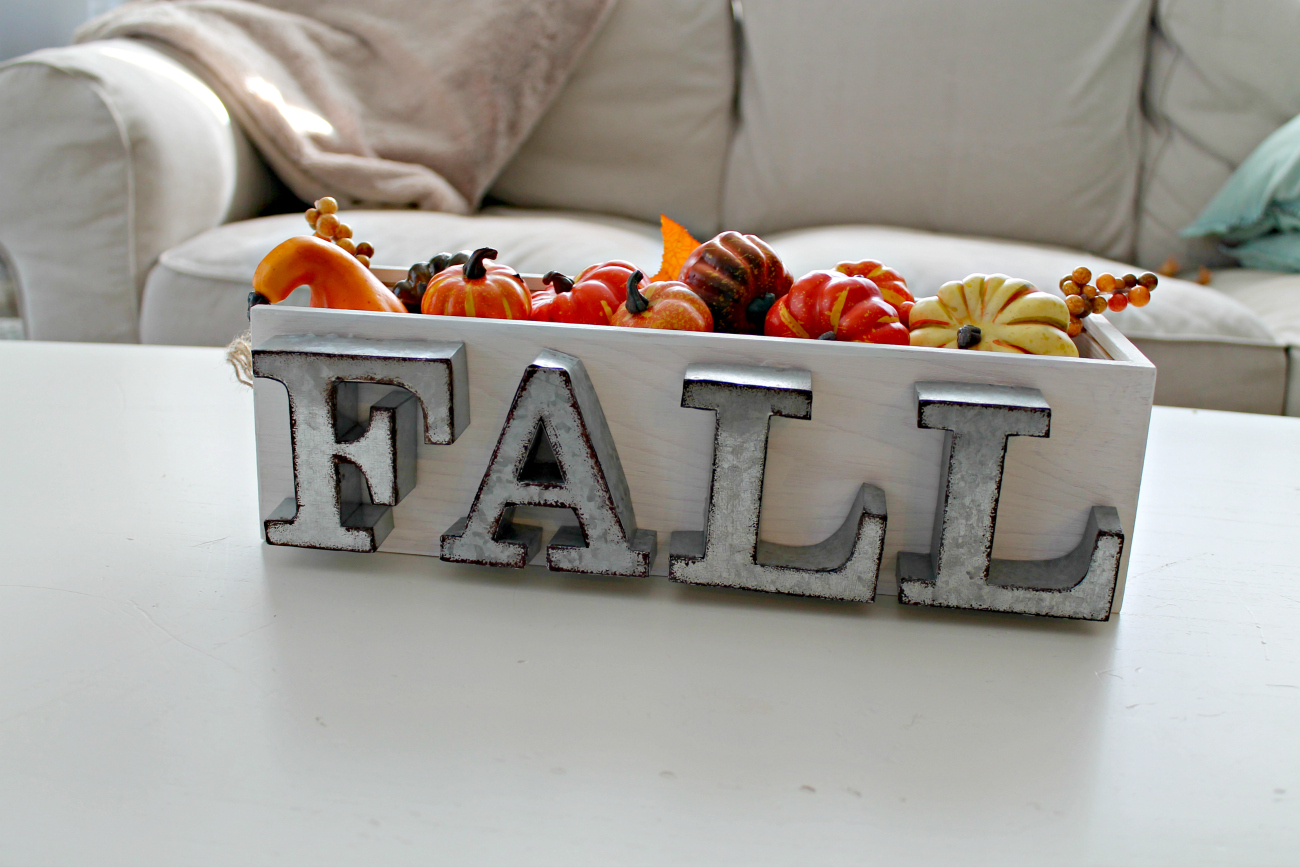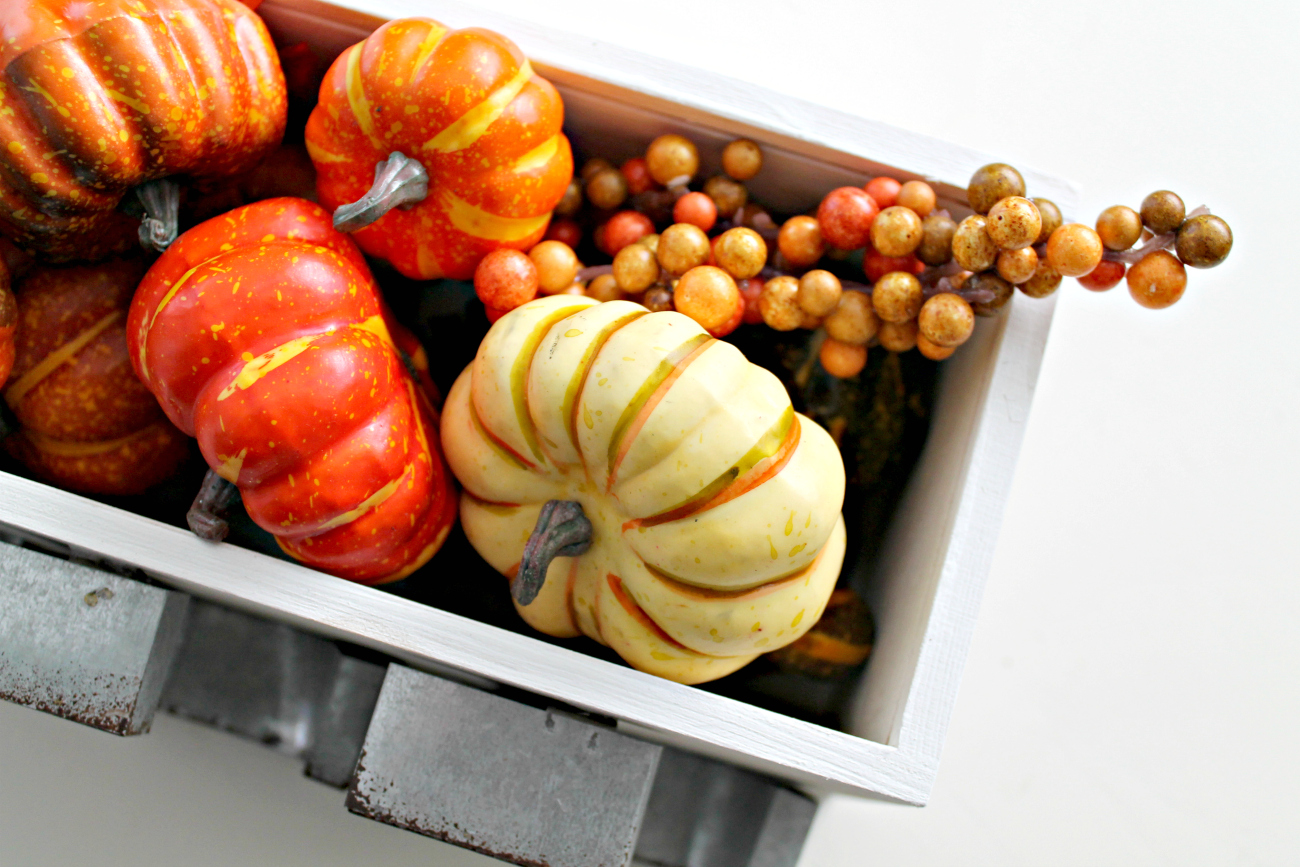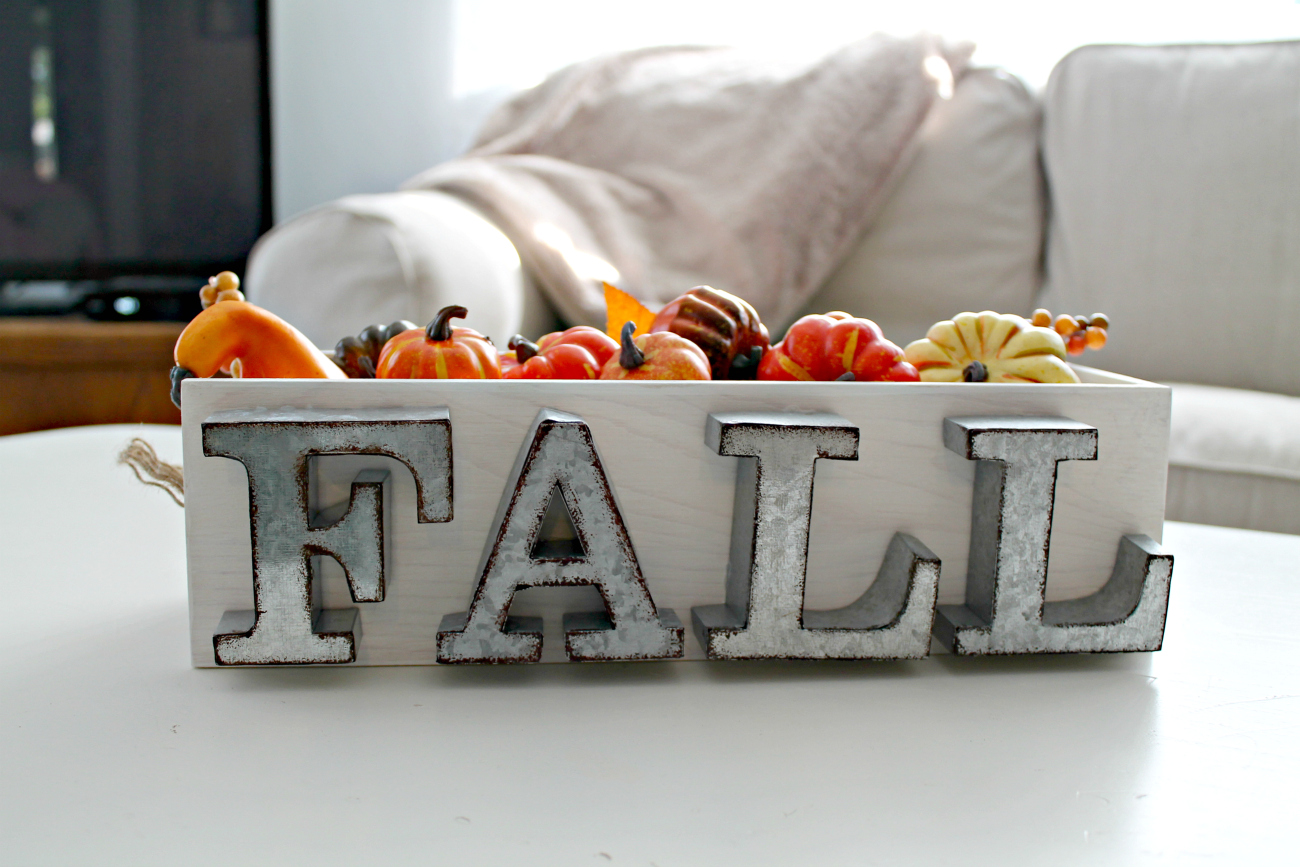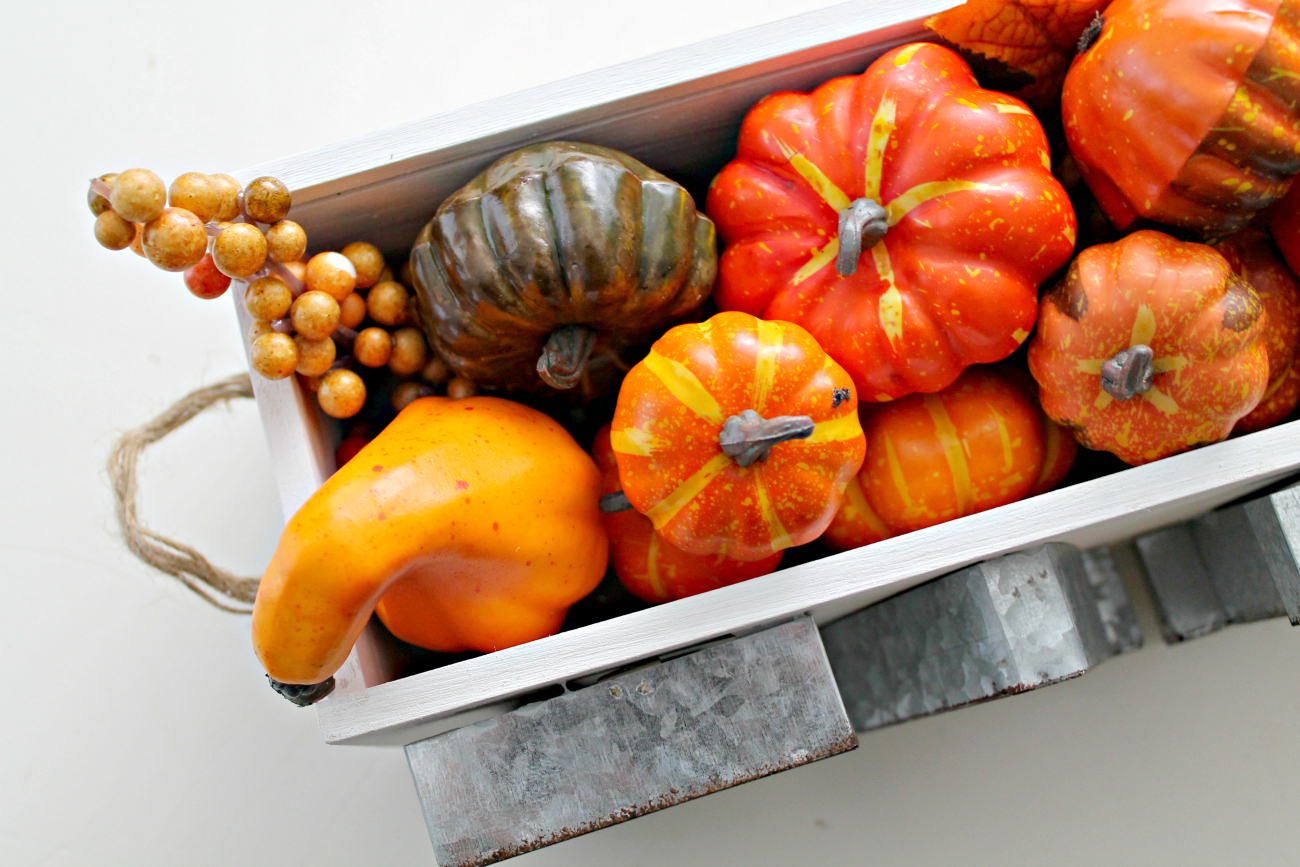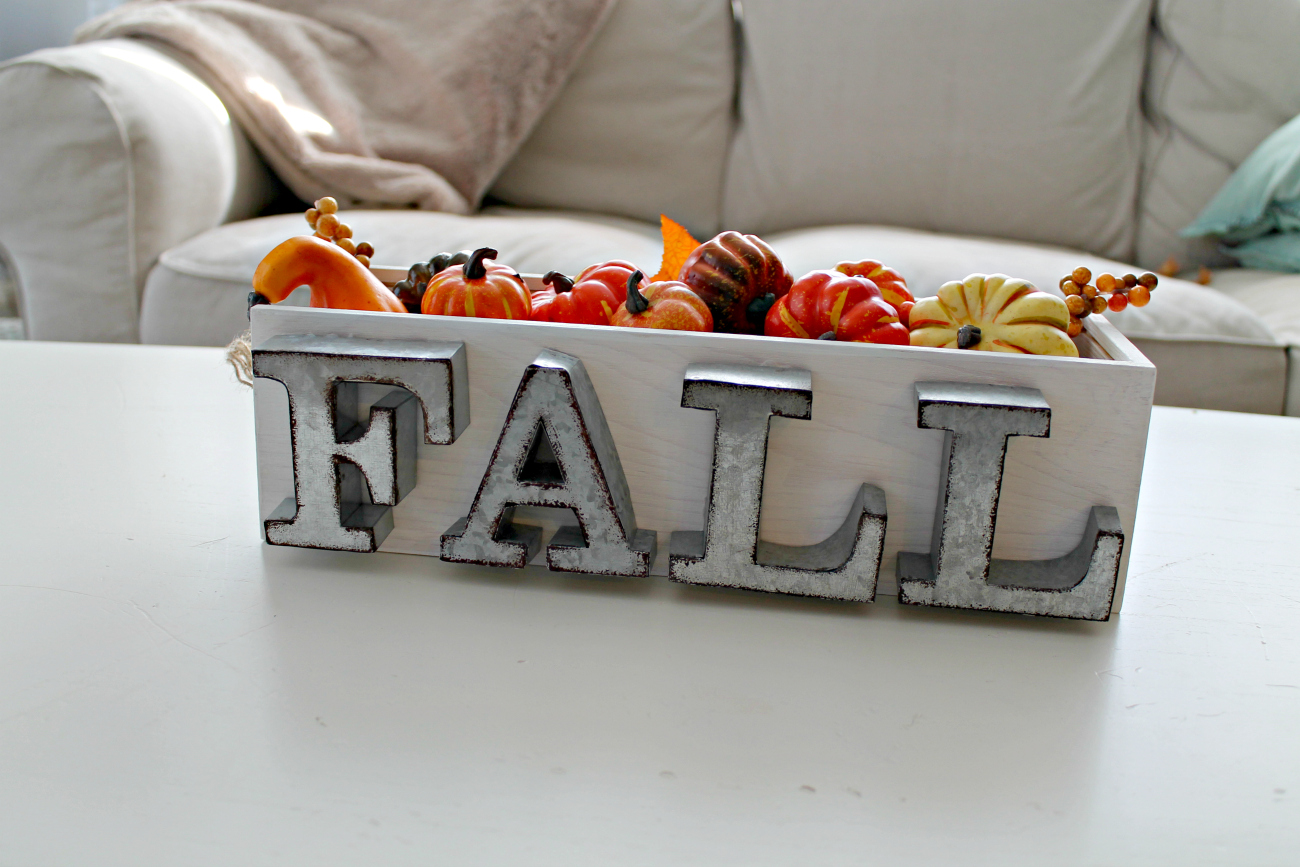 So cute, right? And it's so simple to make! I hope you grab the supplies on your next run to the craft store and try making one for your Autumn centerpiece!
Love this post? Pin it for later here: