Keep scrolling for a delicious Beef and Bacon Meatloaf recipe!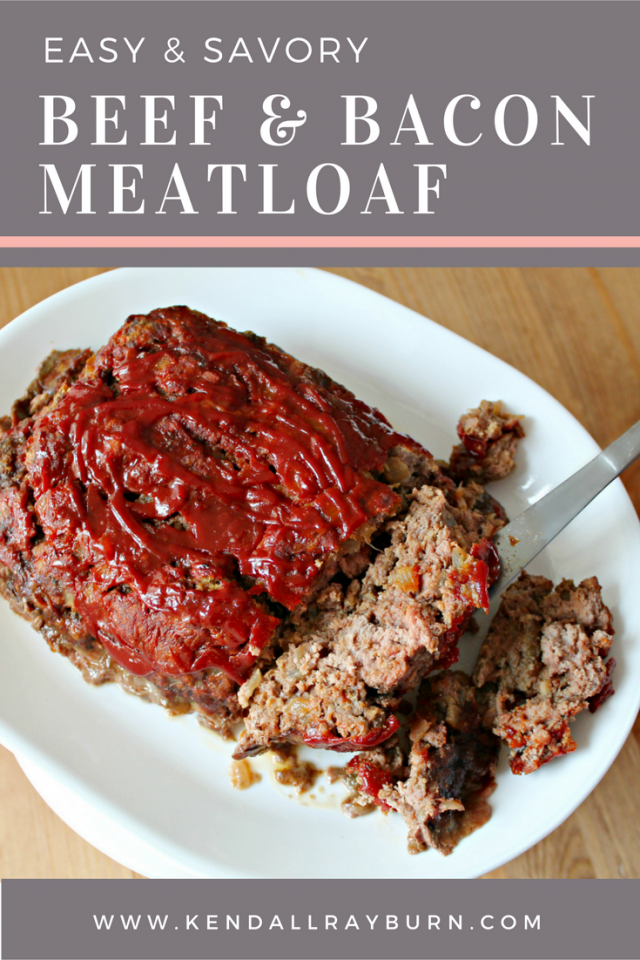 Hello, friends!
I am so excited to share today's Beef and Bacon Meatloaf recipe with you because it is just so delicious! One of our main goals for 2017 was to have more family meals together. Time to just relax around the table at the end of each day and reconnect. So meal planning has been a big thing for us. Our Beef and Bacon Meatloaf with French's Ketchup is the perfect thing to make for family dinner, and I just can't wait for you to try it!
Levi especially loves this recipe because even at three years old, the kid knows that anything bacon is the way to go!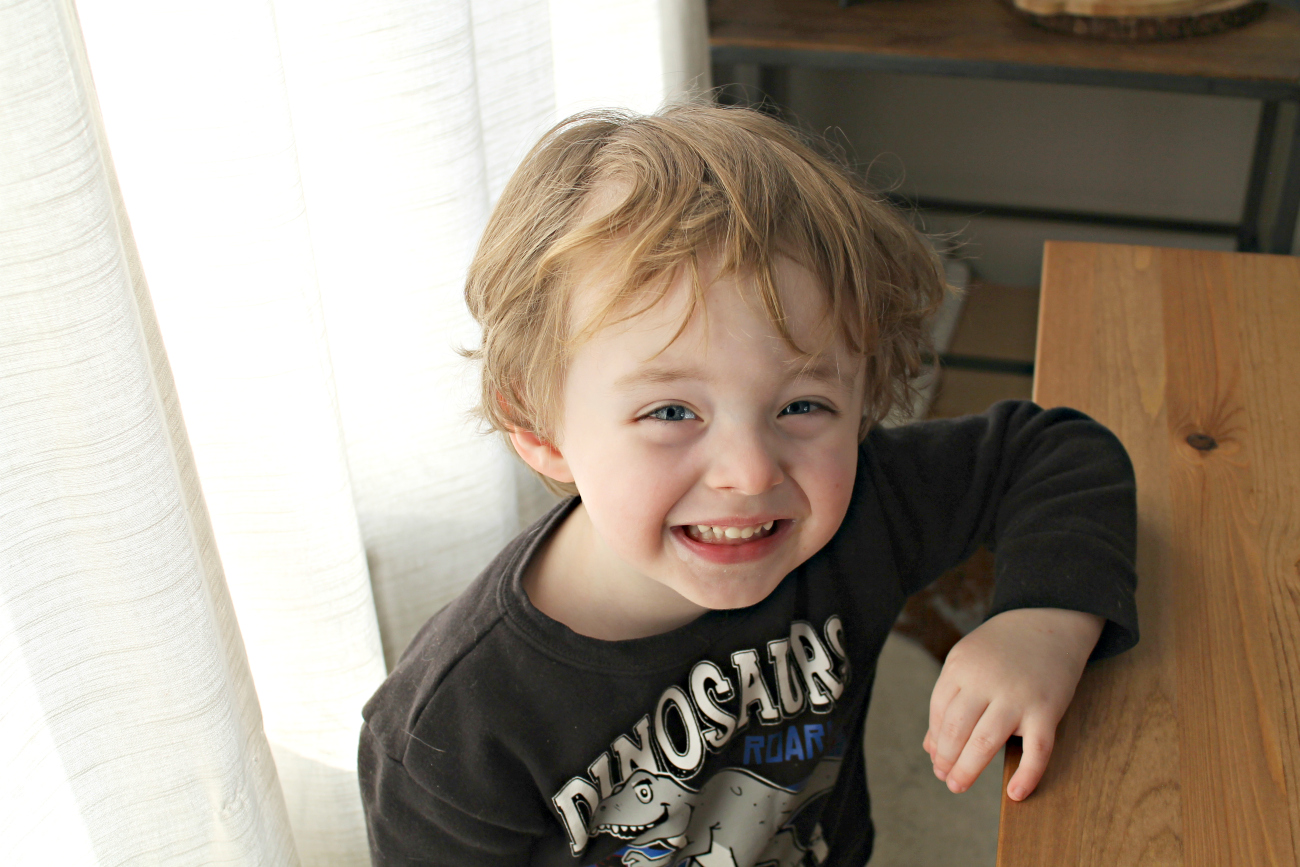 Another great thing about this recipe is that it's topped with French's Tomato Ketchup. We love French's Ketchup because they use real ingredients, real sugar, real tomatoes, and all of this realness makes it taste great! It's got no GMOs, high fructose corn syrup, preservatives, or artificial flavors or colors, it's simply ketchup you can feel good about feeding your family!
Now, onto the recipe! 🙂
Beef and Bacon Meatloaf Recipe:
Ingredients
1 tbs olive oil
8oz yellow onion, chopped
2 tsp seasoning salt
1 tsp black pepper
3 tbsp worcestershire sauce
1/3 cup chicken broth
1 tbsp tomato paste
2 lbs ground beef
2 1/2 oz bacon, chopped
1/2 cup of bread crumbs
1/2 cup ketchup
2 eggs
Instructions
Heat olive oil in saucepan over medium heat
Add onions, seasoning salt, and pepper for about 8 minutes or until browned
Remove from heat, add Worcestershire, chicken broth, tomato paste, mix
In a large bowl, break up ground beef, add bacon, onion mix, bread crumbs
In a separate bowl, beat 2 eggs until mixed
Add to large bowl mixture
Don't over mix, or meatloaf will be too dense
On parchment paper, form into rectangle shape
Put in bake dish
Spread ketchup on top
Cook at 325 degrees for an hour and 15 minutes
https://www.kendallrayburn.com/2017/02/beef-and-bacon-meatloaf/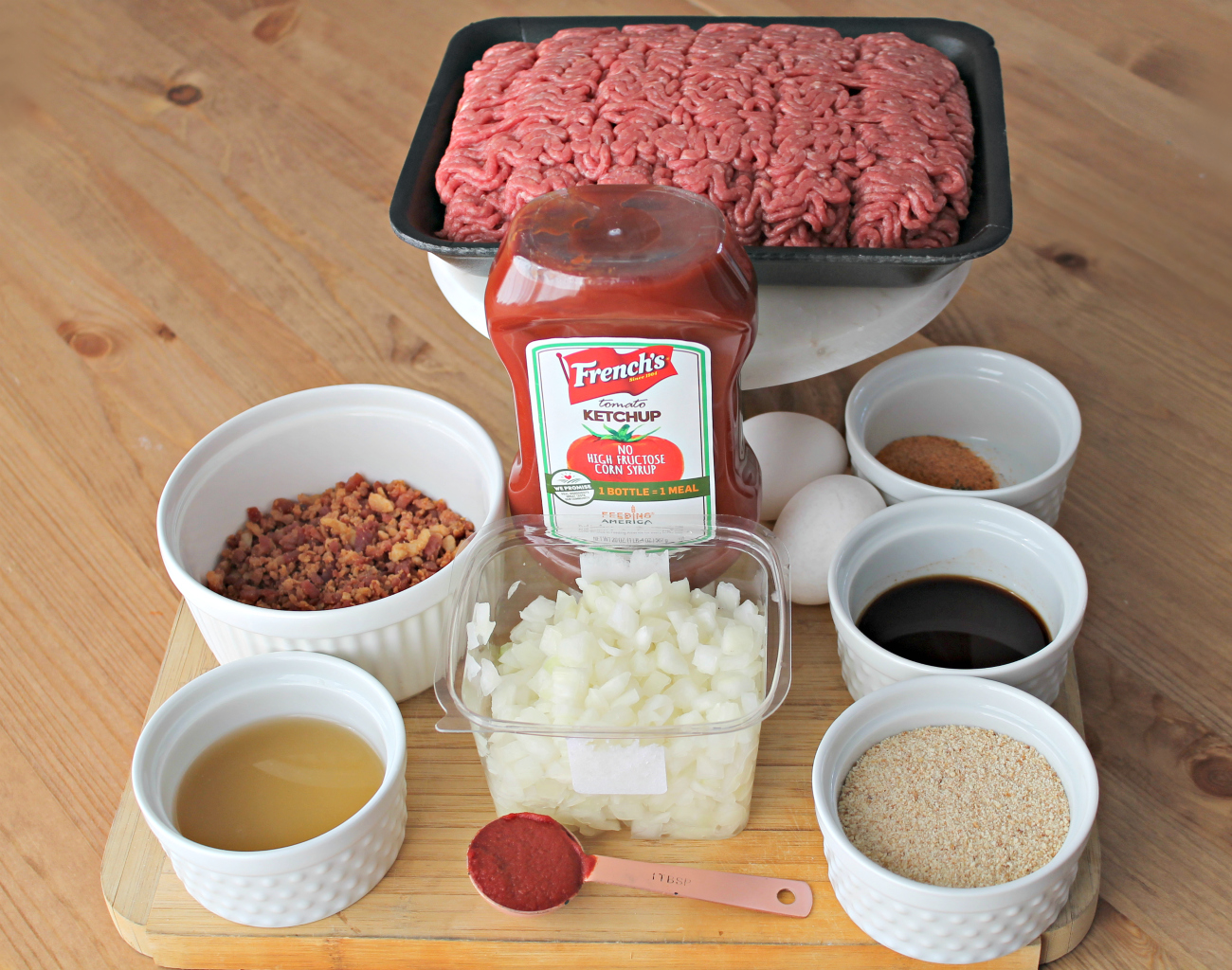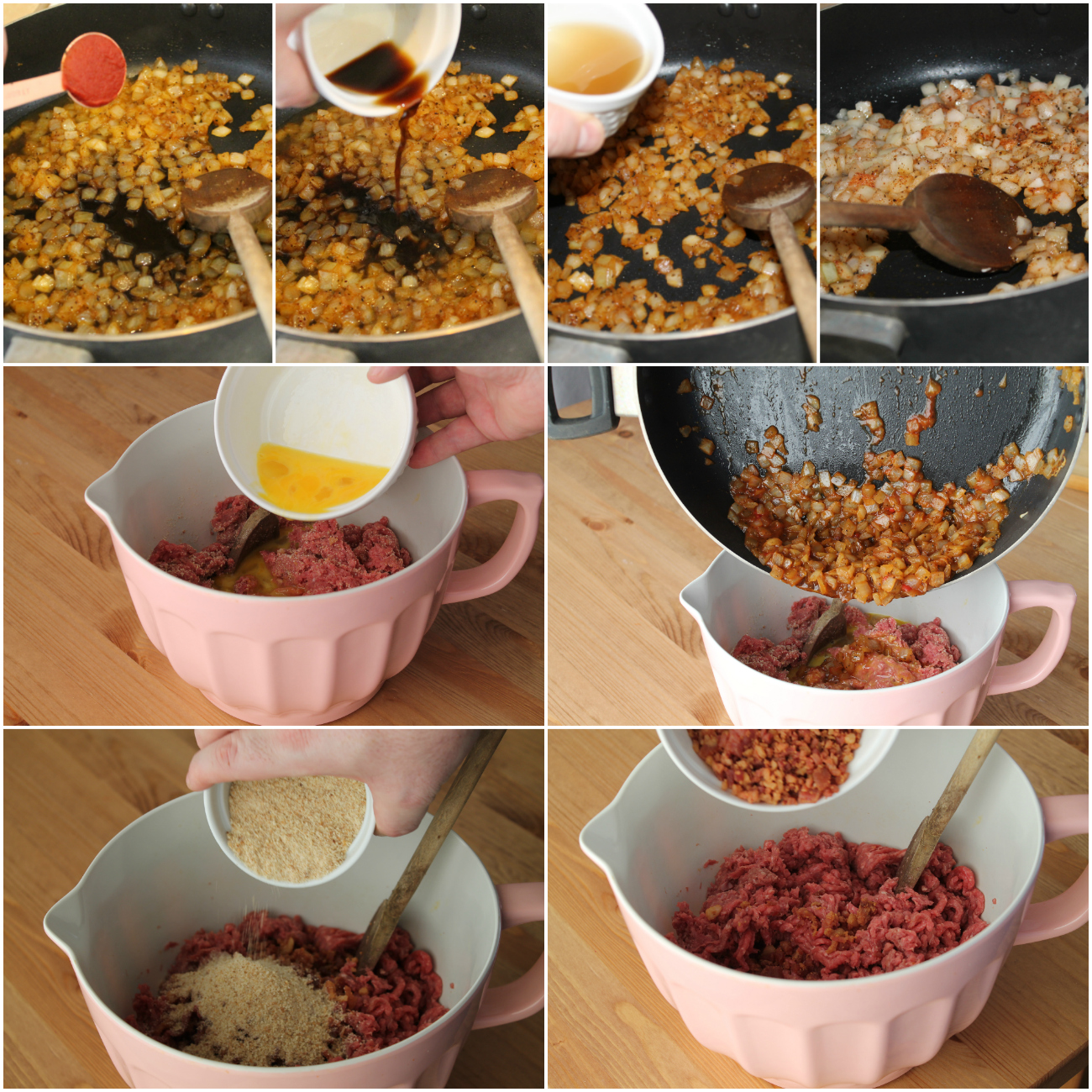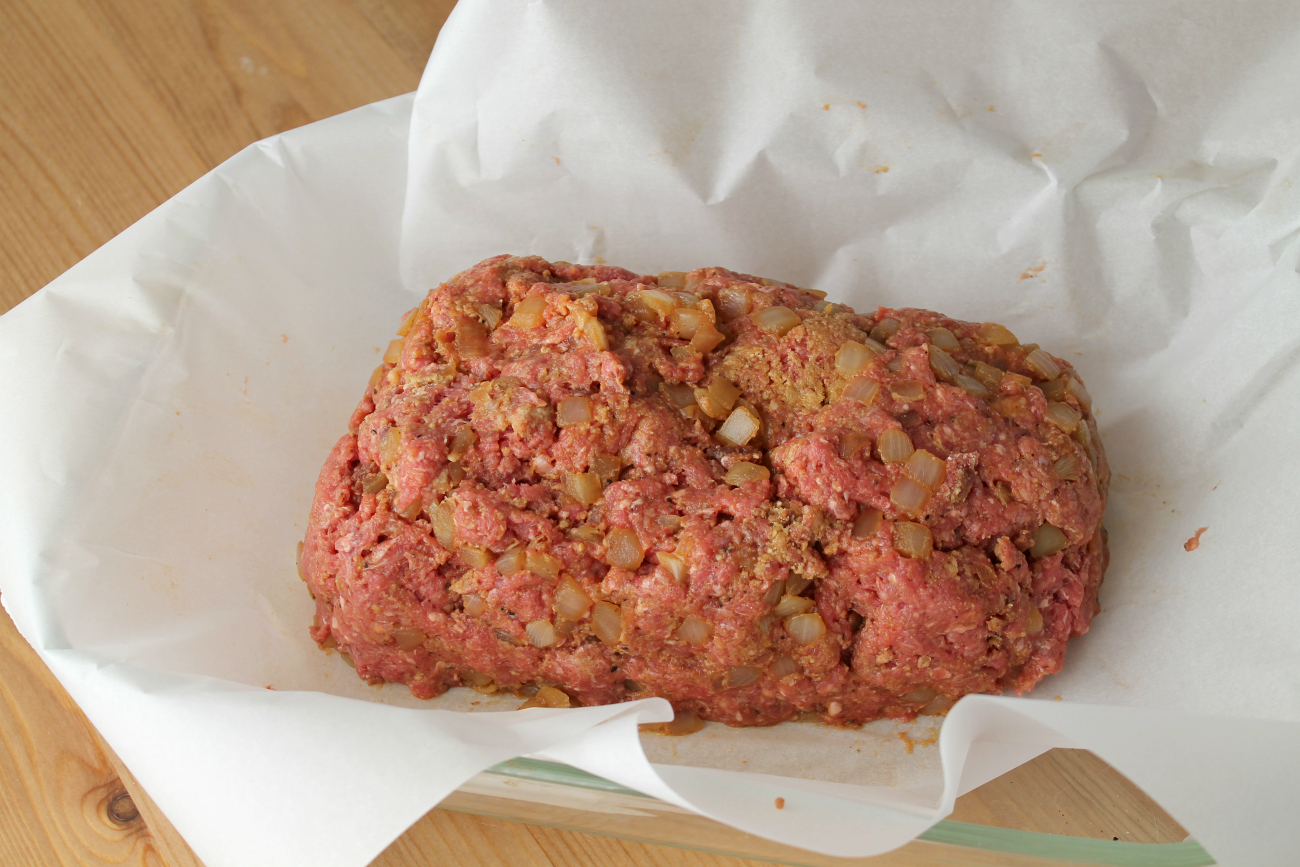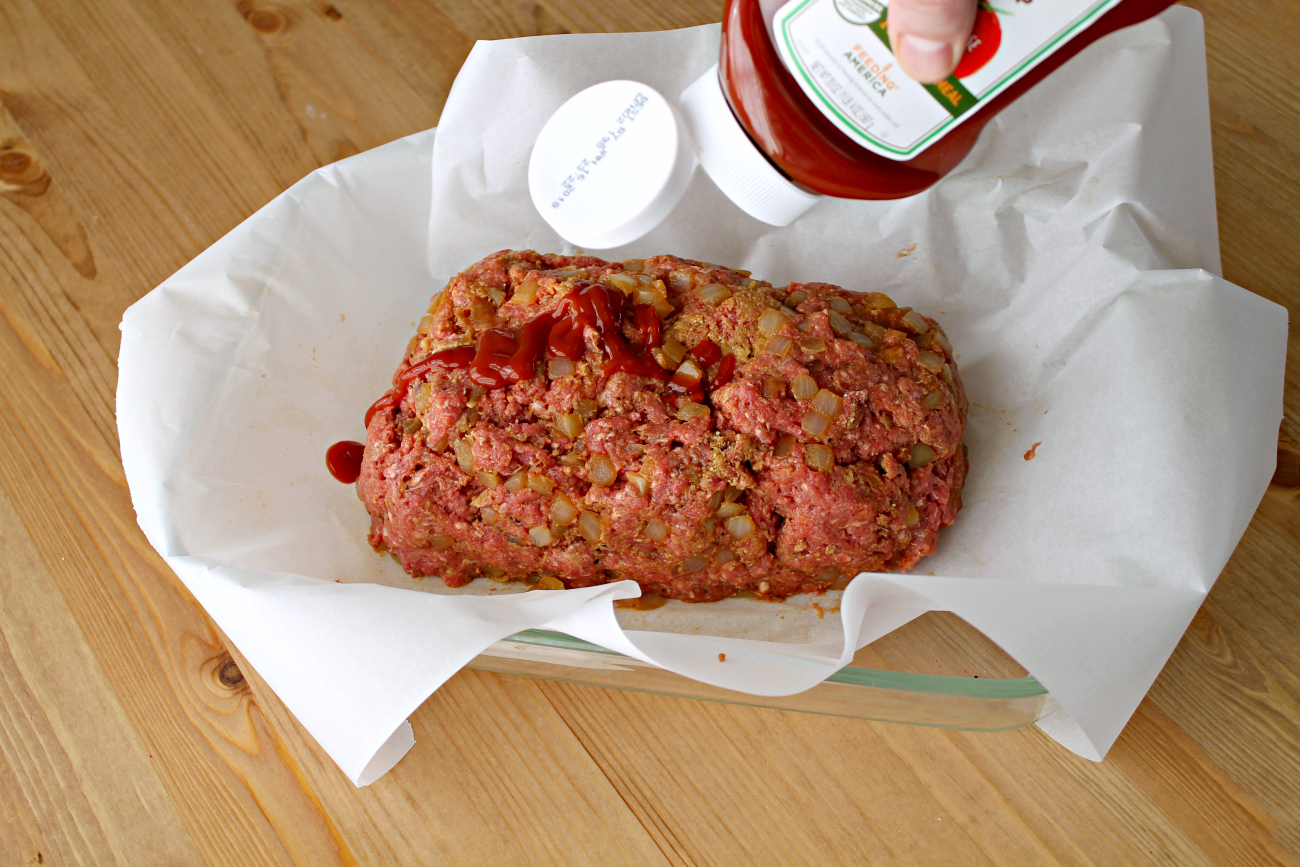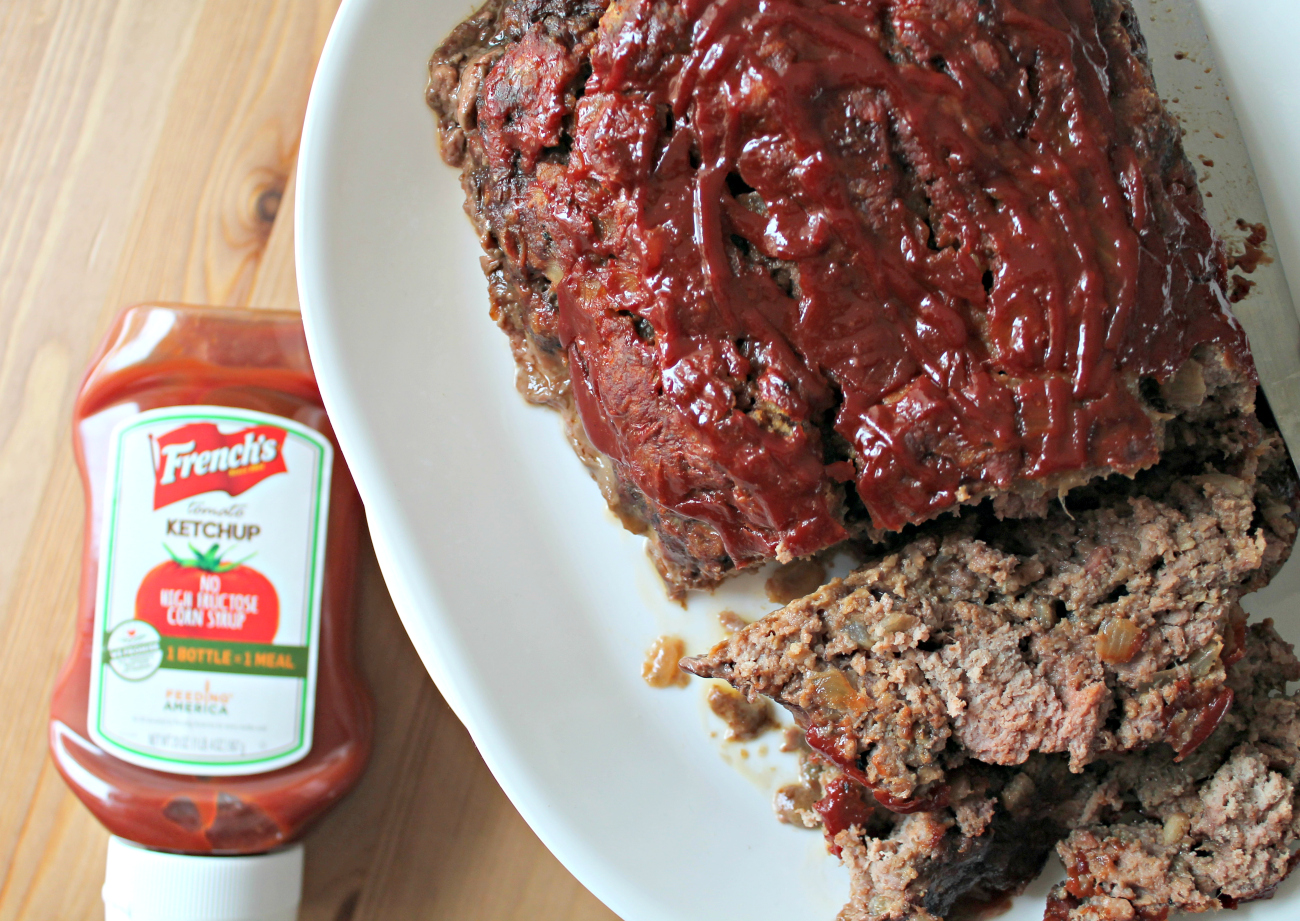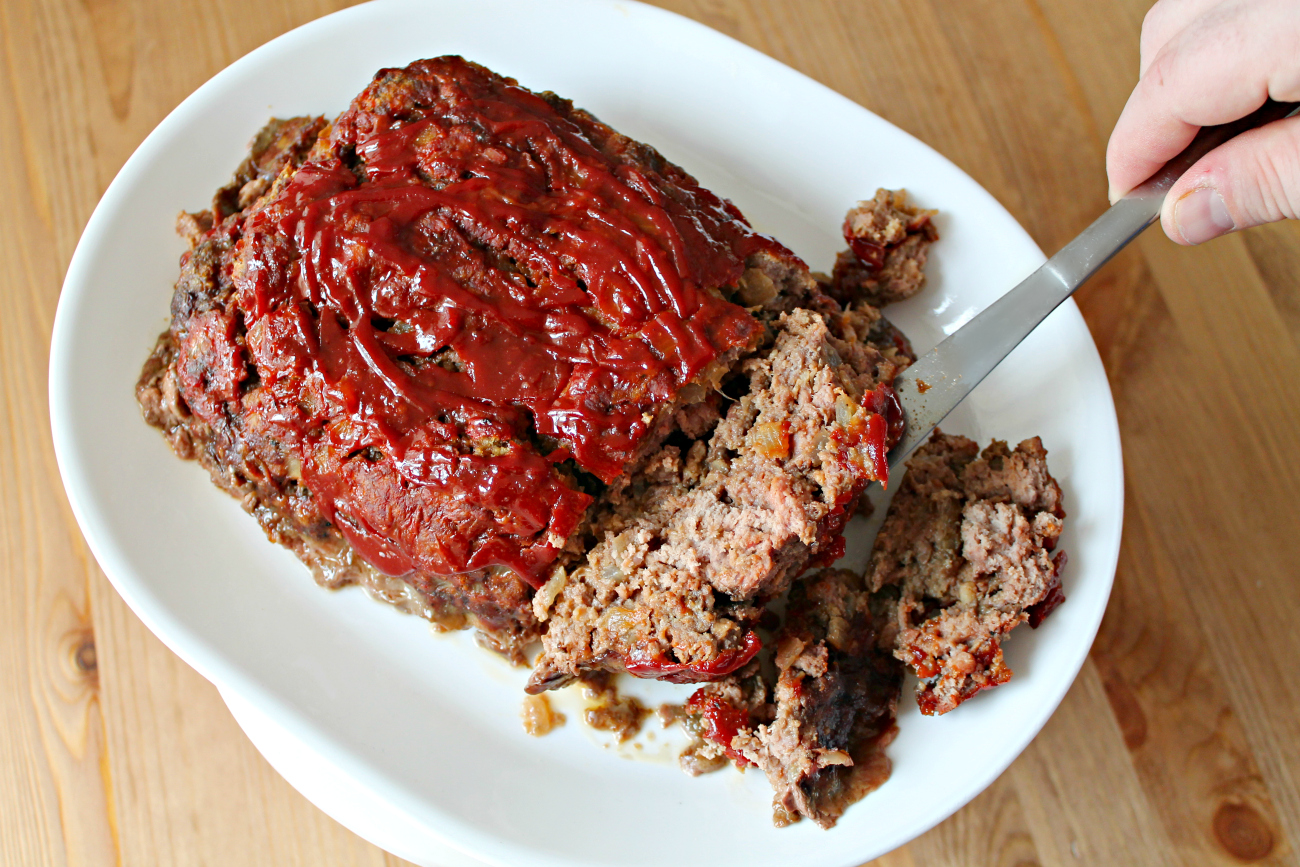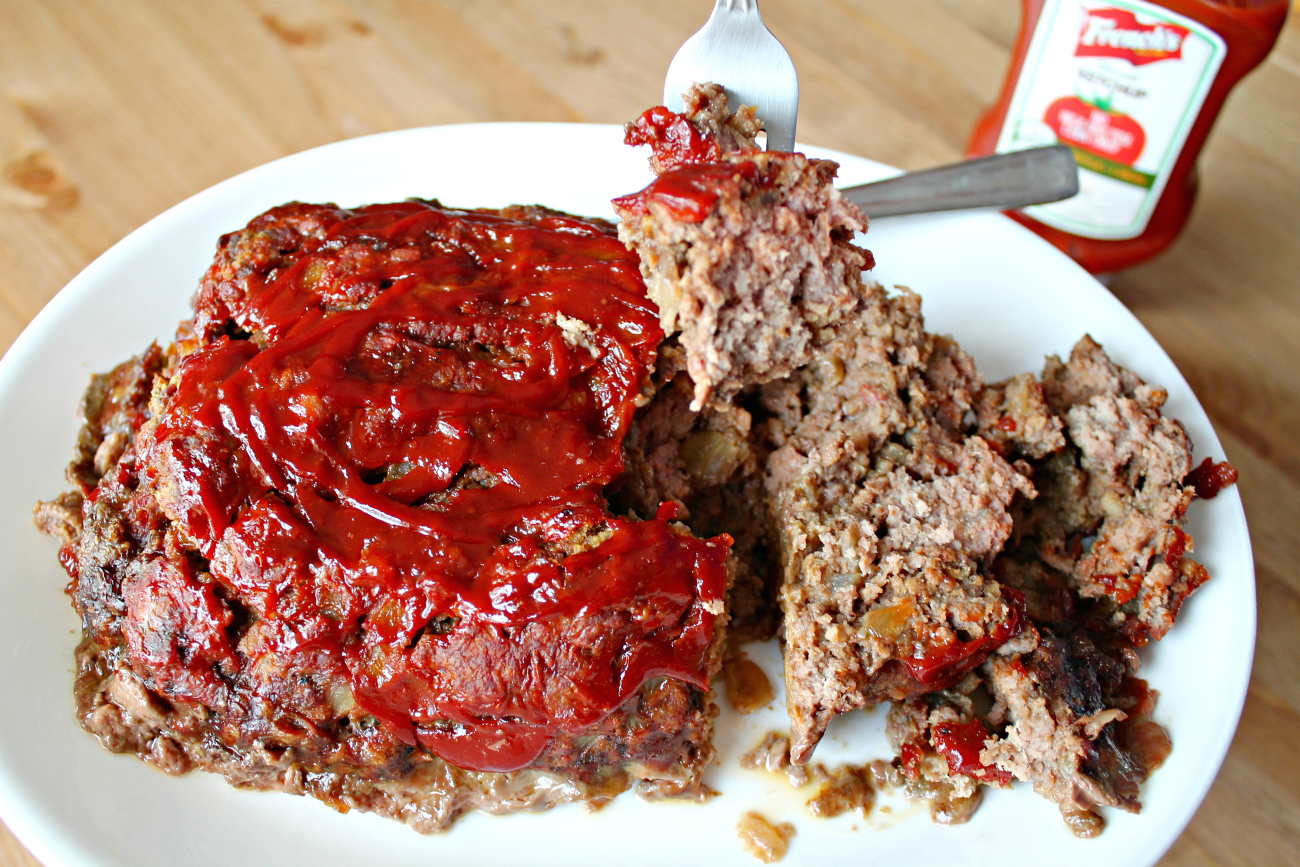 This meatloaf came out so beautifully, and everyone in the family loved it! The baked-in bacon flavor really lended itself to the classic meatloaf flavor. It's so flavorful and savory, and it will make your whole house smell like bacon-deliciousness, which is always a good thing!
What is YOUR favorite meal to cook for family dinner?
Love this recipe? Pin it for later here: