This post is sponsored by Everywhere Agency on behalf of OshKosh B'gosh ; however, all thoughts and opinions expressed are my own. Keep scrolling for 5 Must-Have Spring Clothing for Boys! #FieldsofFun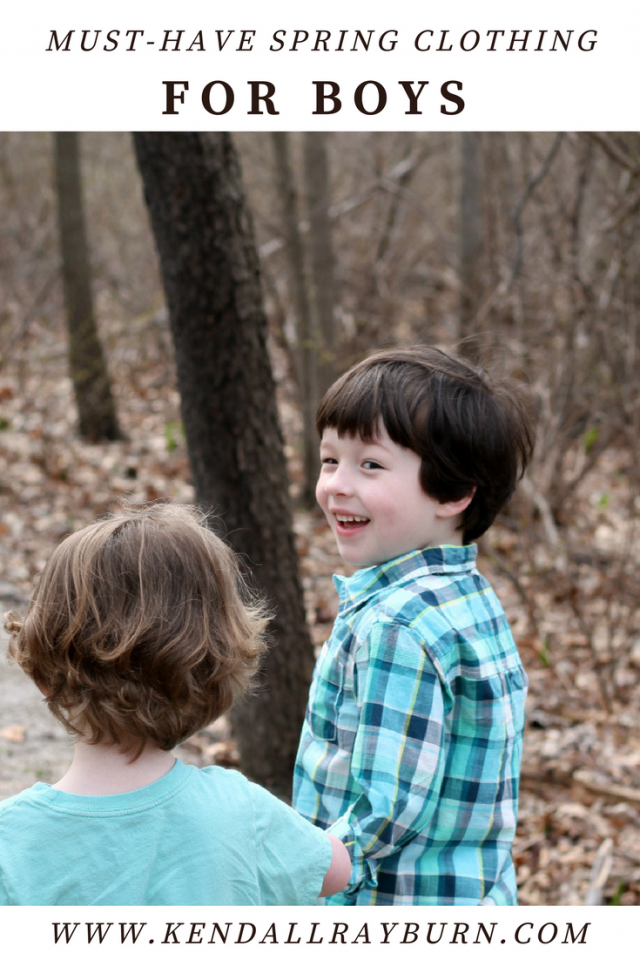 Man, oh, man. Can you believe it's already Spring? I have to admit, I adore Spring – it's the perfect blend of the seasons and it isn't too hot or too cold, it's just right! And, I love dressing the boys for Spring, too – because it means fun colors, patterns, and textures! Today I'm going to share our 5 Must-Have Pieces for boys from OshKosh B'gosh!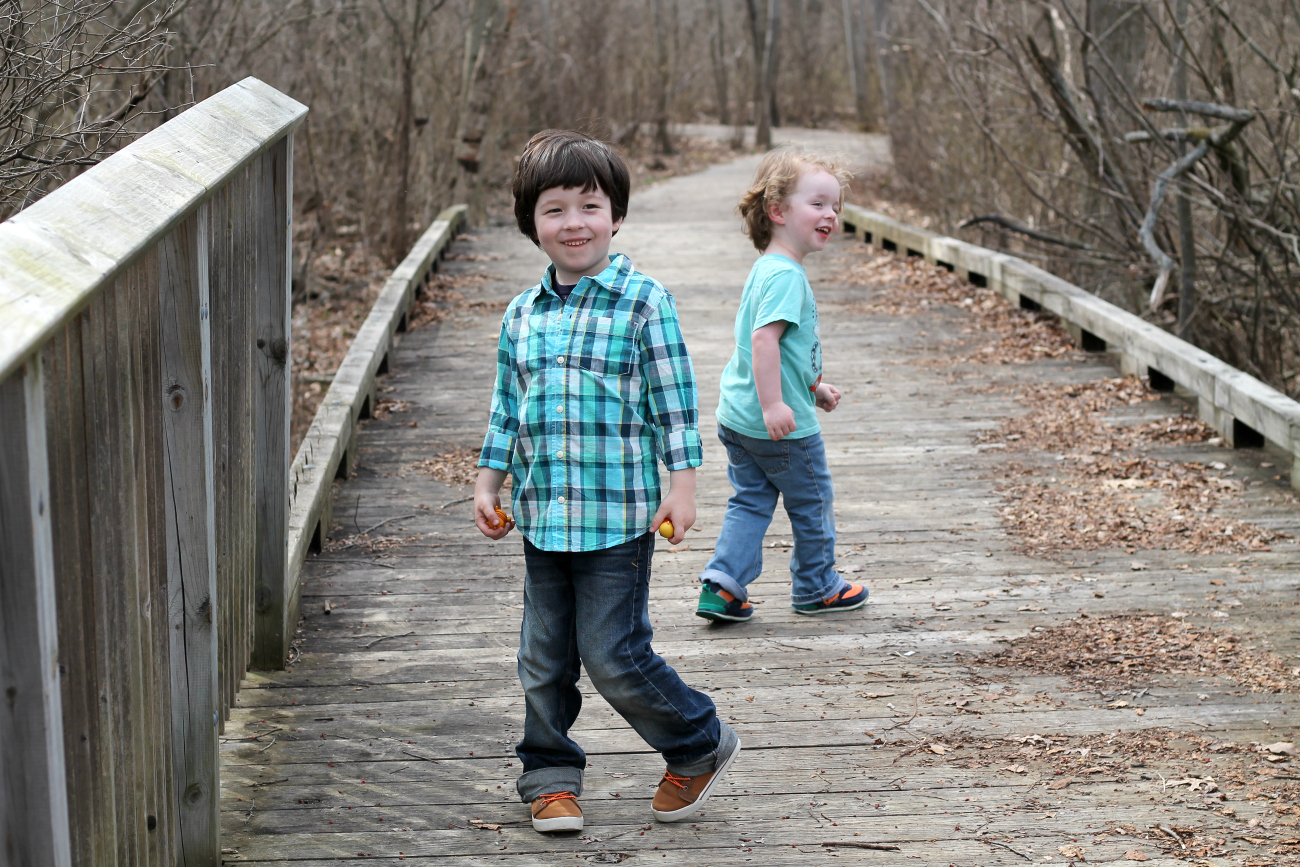 As you may know, my oldest son Wyatt has Autism – and part of that is his love for all things comfortable. I have to be really mindful when choosing his clothing, because if it isn't comfy – he won't wear it. Luckily, everything at OshKosh is super comfortable, and I really feel like they put a lot of thought into each individual item. Today's post is highlighting our top 5 picks, but there are certainly many many more things we love from there, too!
Must-Have Spring Clothing for Boys:
1 | Cardigan
I absolutely adore this Marled Shawl Collar Cardigan that we picked up for Wyatt. It made our must-have list because it's perfect to throw on over a tee-shirt on a chilly morning, or to wear to dress up a collared shirt! It's such a versatile piece and the marled fabric is so on trend.
2 | Graphic Tee
The graphic tees at OshKosh B'gosh are so darn cute! Wyatt loves all things space, so this OshKosh Original Graphic Tee was a no-brainer for him. I knew he'd love the cool graphics and the comfort of the cotton jersey material!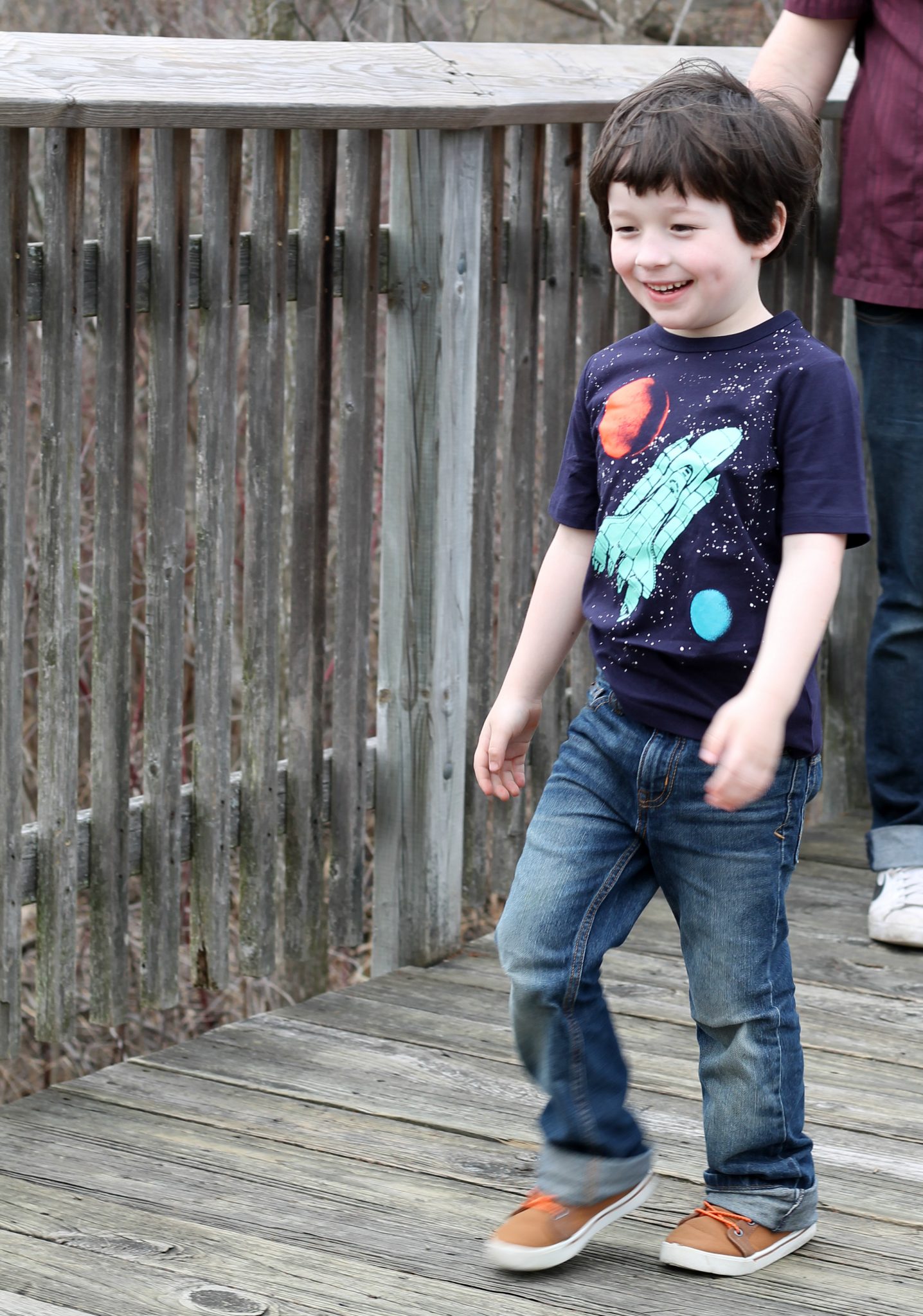 3 | Button Up Shirt
What perfectly layers over a graphic tee? A Plaid Button-Front Shirt of course! I absolutely love these for my boys because the quality is amazing – and we all know this will get passed down to Levi, so as a mom it just makes sense! These shirts are great to wear on their own for a dressier occasion like Easter, or to layer with a tee and sweater!
4 | Jeans
Nothing says Spring like new denim! Like I mentioned earlier, the majority of clothing that Wyatt has will get passed down to Levi. They're so close in age and sizes, it just makes financial sense! So when choosing clothing I also look for great quality and durability, and OshKosh B'gosh is where it's at! I've passed down several of Wyatt's jeans to Levi – and they still look just as new as the day we got them! Wyatt needed some new denim for Spring so we picked up a few different pairs (there is a great selection) in different shades.
5 | Comfy Shoes
We LOVE the shoes from OshKosh B'gosh. Wyatt has these ADORABLE High-Top Sneakers and he absolutely LOVES them. Seriously, we brought them home and he put them on and didn't want to take them off. Plus, they're velcro with the look of tied, so he is able to put these on all by himself, which is something that leaves him beaming with pride. We have these OshKosh Sneakers for Levi (he's wearing them in this blog post) and he absolutely loves them! So if you're looking for the classic look of sneaker, definitely try these!
So there ya go! Those are our top 5 picks that you just have to pick up at OshKosh B'gosh this Spring! You can use this handy store locator to find the store closest to you, and be sure to use this25% off $40+ purchase code OKBG3270 (if you're shopping online), or the coupon below if you're shopping in-store!
Happy Spring Shopping!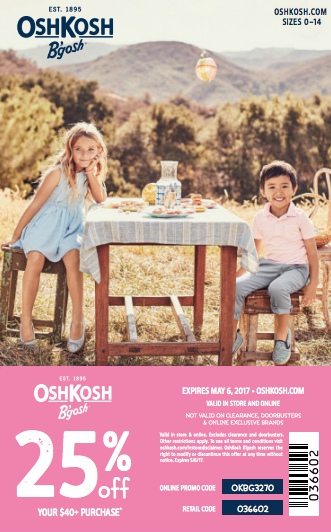 Love this post? Pin it for later here: