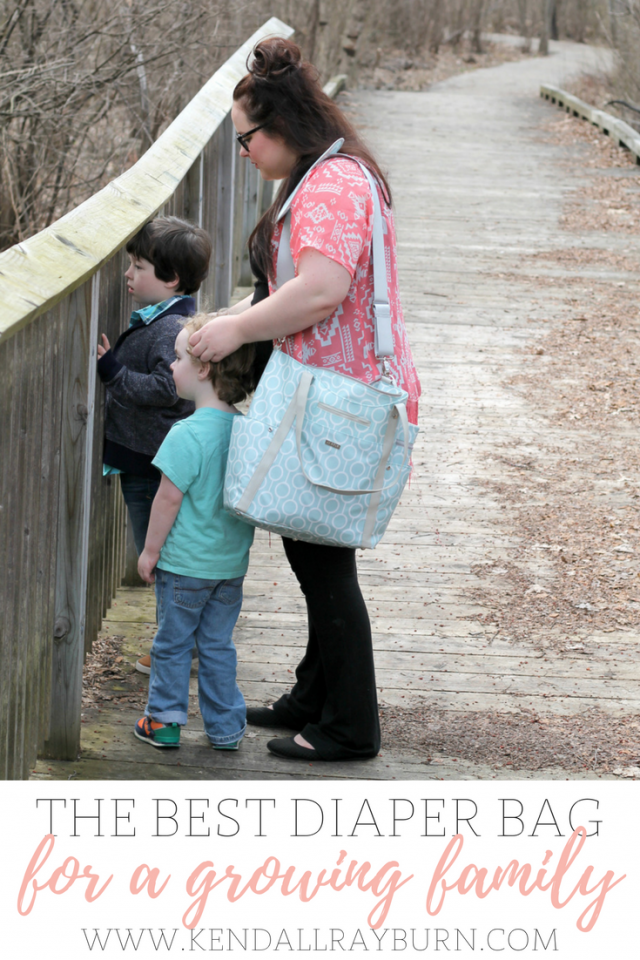 Hello, friends!
I hope you're having an amazing day so far! I am so excited to share our new diaper bag with you all! I know what you're thinking – a diaper bag? Still? YEP. As a busy momma of two boys ages 3 and 5, you better believe we're still using a diaper bag to lug around all of our necessities.
Levi is now officially potty trained (yay) but Wyatt is still wearing Pull-Ups, so we still need to bring the normal diapers, wipes, creams, etc. But now that Levi is potty trained, I also have to pack extra clothes for him just in case he has an accident, he hasn't so far (fingers crossed) but with these boys, you just never know! Ha!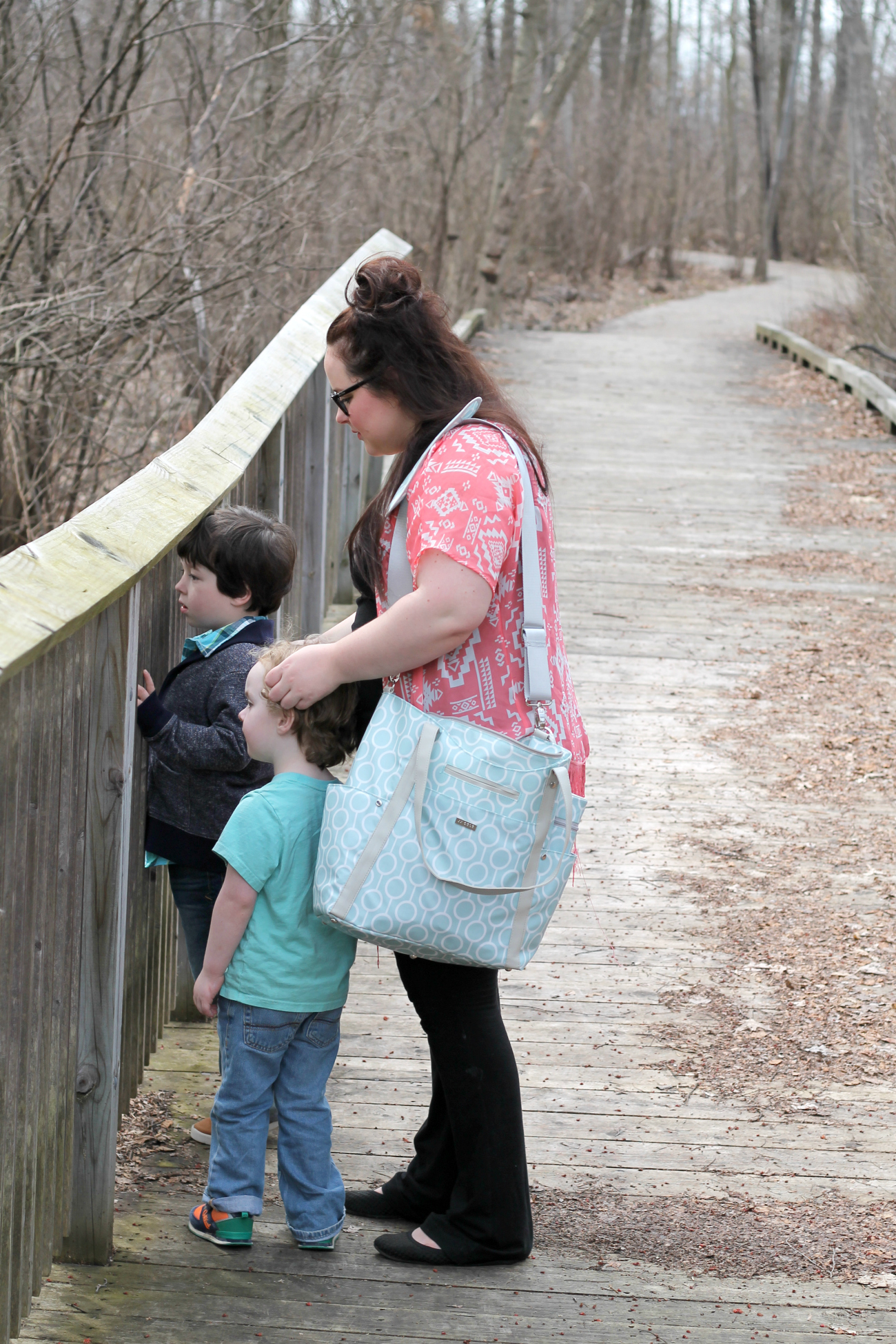 Another thing I have to consider when looking at diaper bags, is that this is something my husband will have to use too. Of course, I gravitate toward pretty colors and patterns, but I also have to keep in mind – is this something William will want to carry around, too?
We recently updated our old diaper bag to this bigger, comfier, stylish JJ Cole Bucket Tote. It's got 13 pockets, and I am ALL about pockets. We carry around so many things that have to be protected like their kindle fire, cups, cups, and it's just so convenient to have pockets to put everything in to make me feel super organized.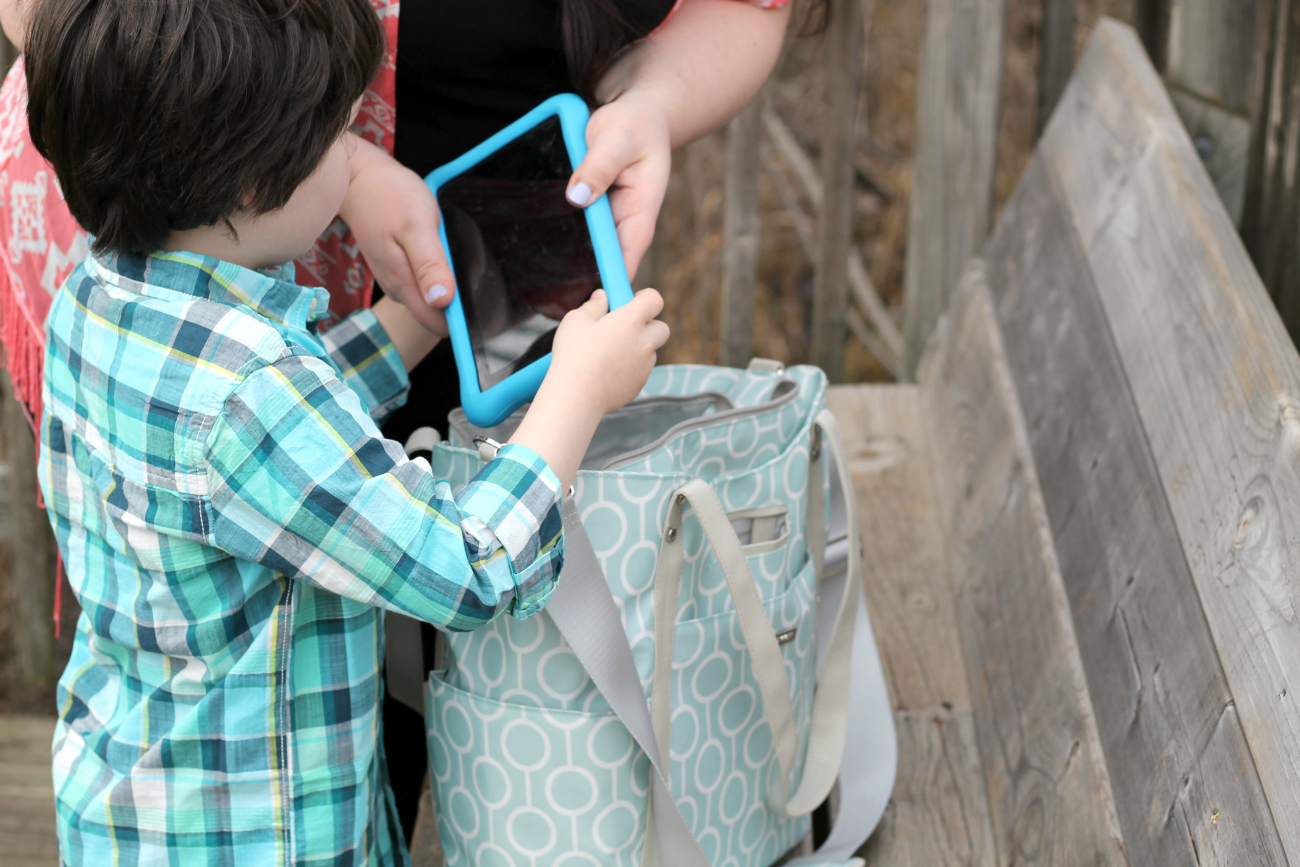 The bag is SO easy to clean, and is made using water-resistant canvas. I absolutely love that I can just grab a baby wipe and wipe it clean, easy-peasy! It also comes with a front-access key clip (where has this been all my life?) and a phone pocket. Having these things on the outside of the bag is just genius!
Since our bag is on the heavier side, I wanted to make sure I chose something with a padded shoulder strap, and the shoulder strap on this bag is SO cushioned and comfortable! This bag also comes with a single bottle cooler that is big enough for toddler cups! I'm telling you what, if I could re-wind time I'd start off with this diaper bag to begin with – it's perfect for a growing family!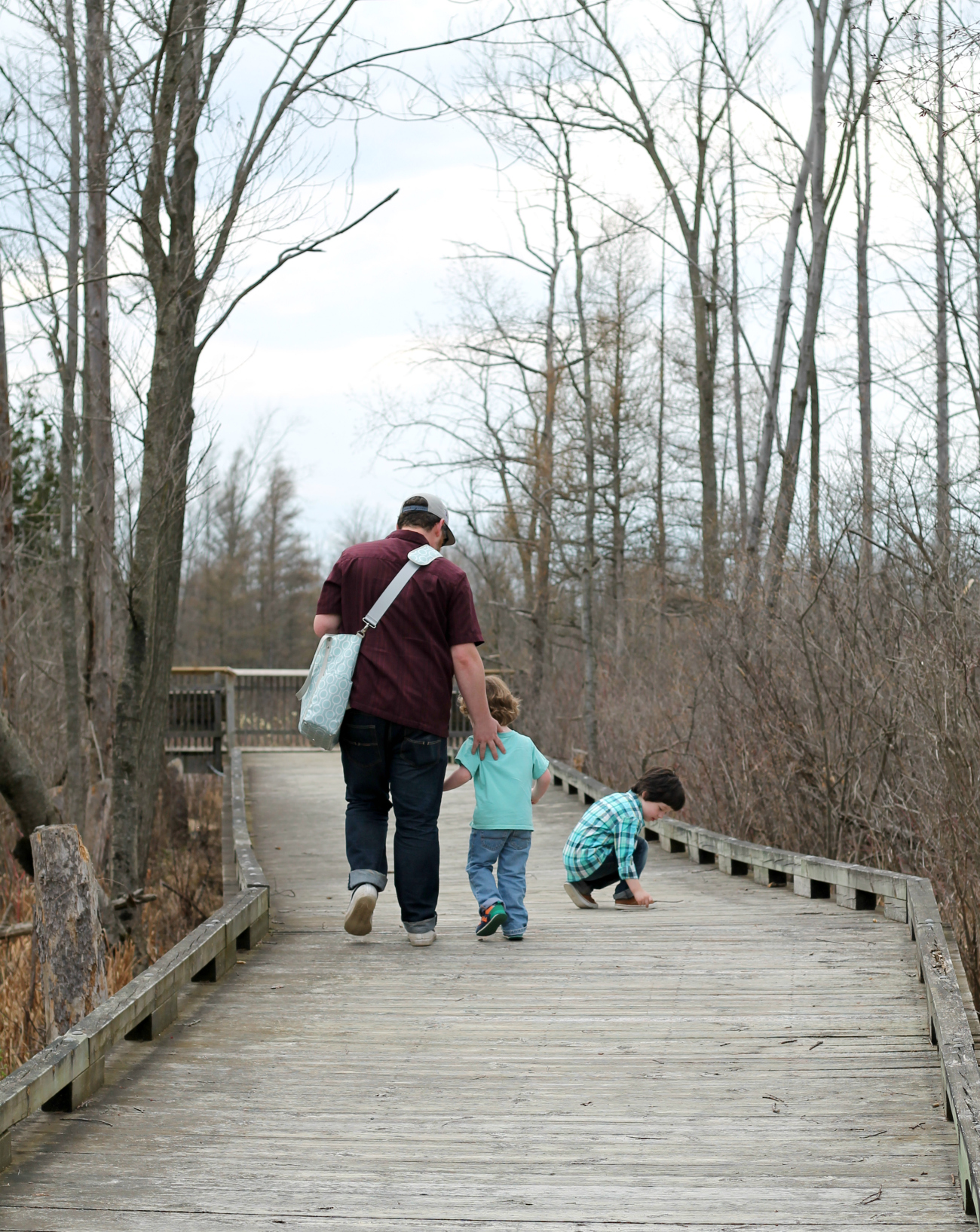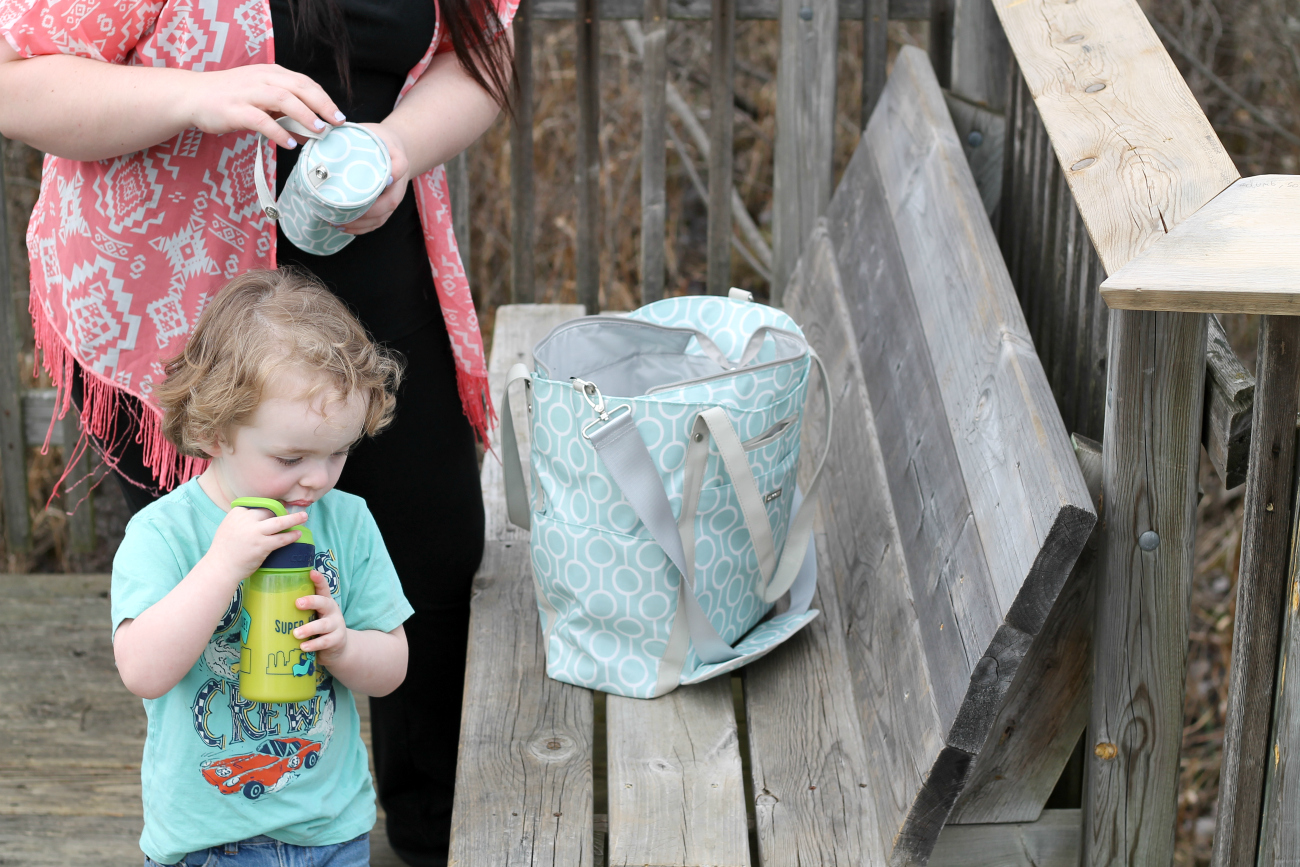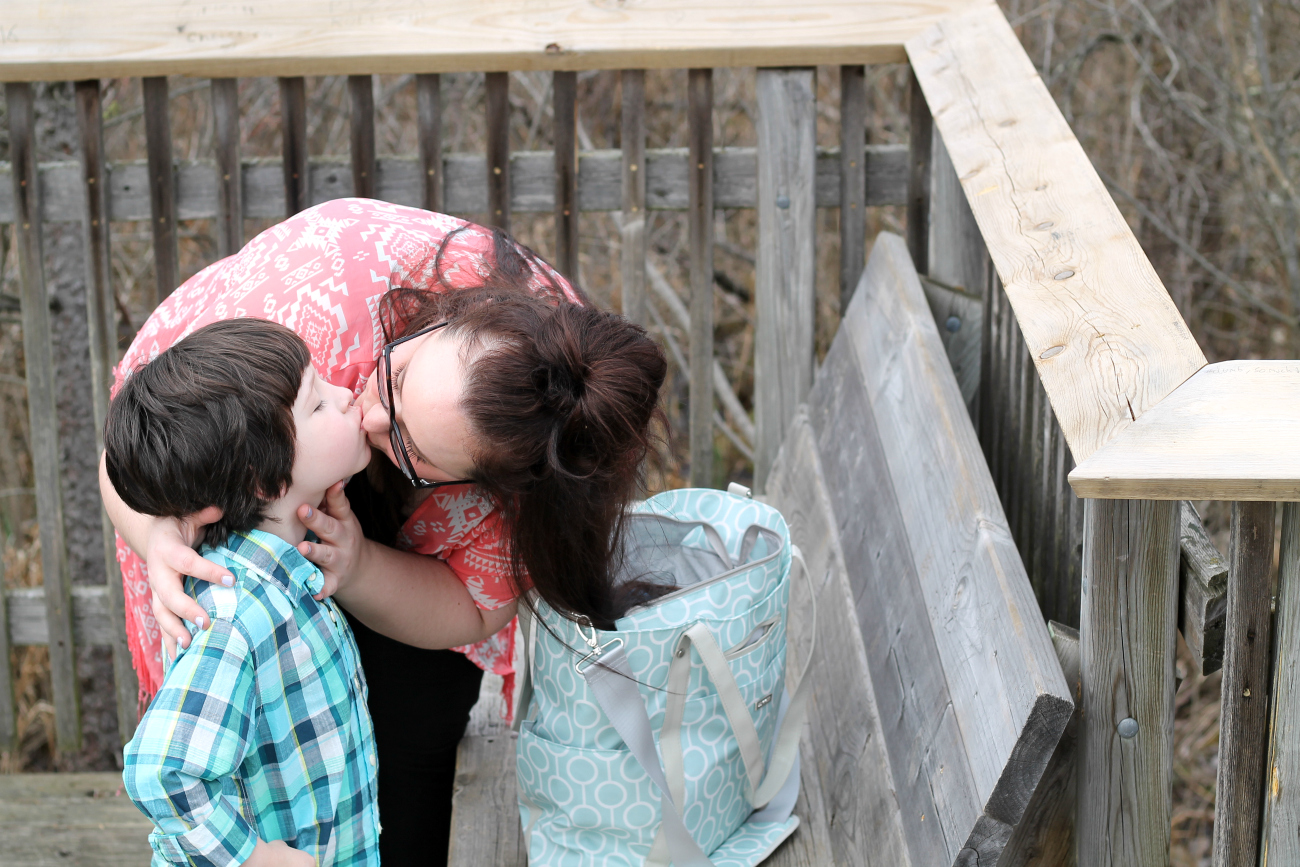 The style is just perfect, too. It coordinates with nearly anything I wear – and I feel proud carrying this gorgeous gal around (I'm pretending the bag is a girl, I'm surrounded by all boys for crying out loud). If you're looking for a roomy diaper bag, perfect to grow into, you have to check out the JJ Cole Bucket Tote – it's got everything you could ever need!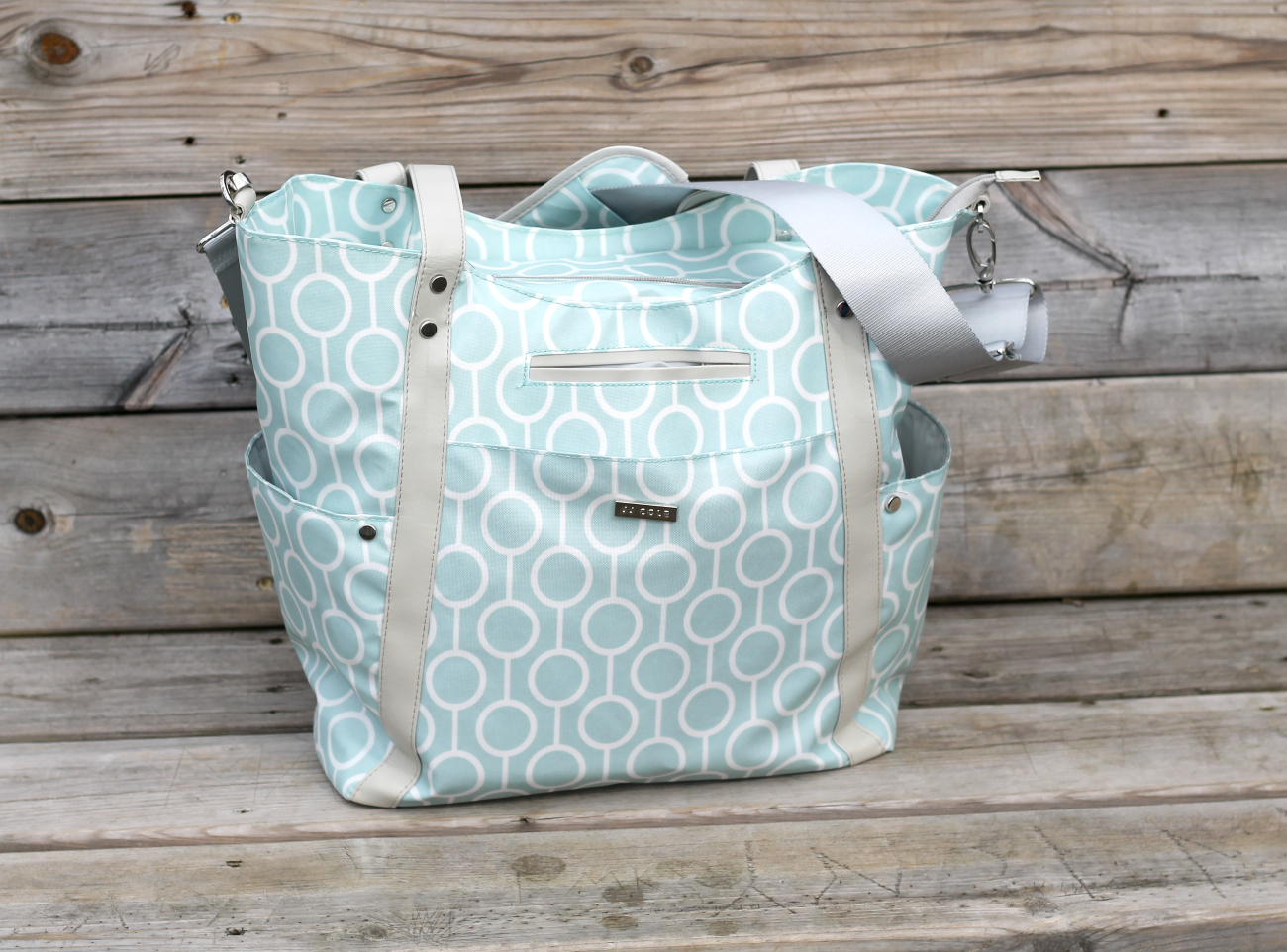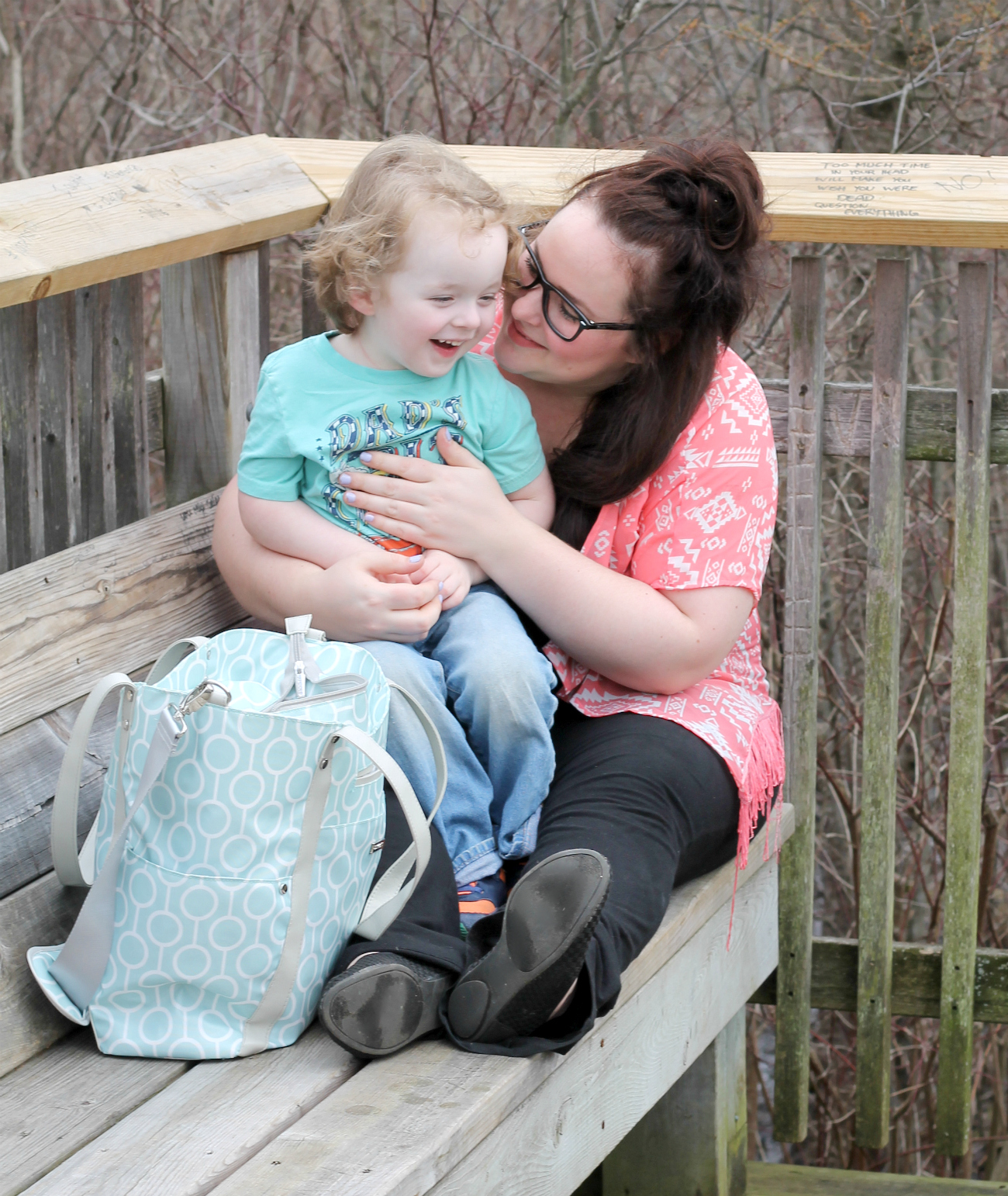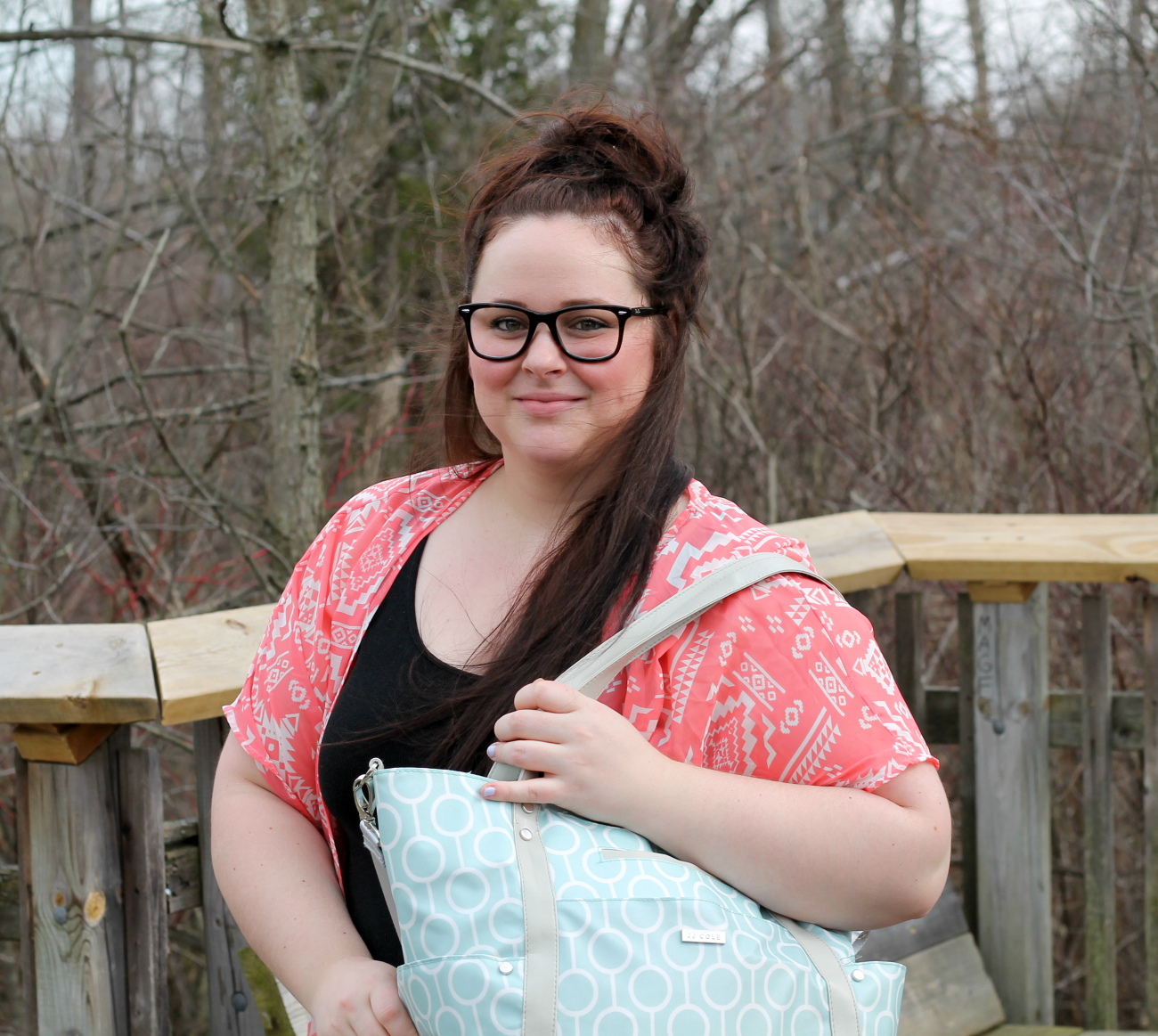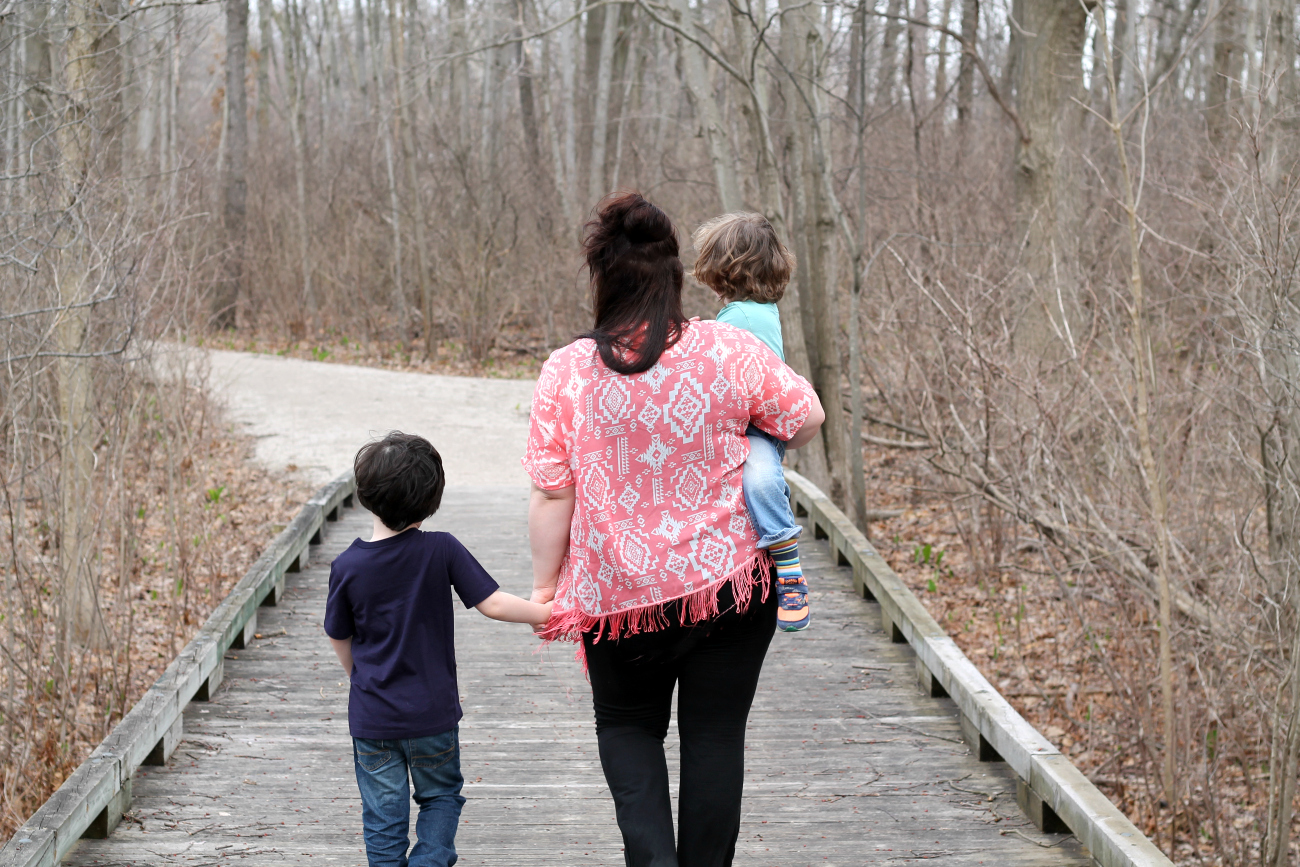 So, tell me – have you ever had a favorite bag? I love that this is something we'll be able to use for years to come – and then pass it down to a friend or family member. You can just tell by the quality that this bag is built to last! JJ Cole bags are specifically designed with your and baby's needs in mind. Get a bag that multitasks as much as you do – shop Babies R Us for the latest JJ Cole products!
Do you carry a diaper bag?
What are your must-have features?
Love this post? Pin it for later here: