This shop has been compensated by Collective Bias, Inc. and its advertiser. All opinions are mine alone. #GladToGo #CollectiveBias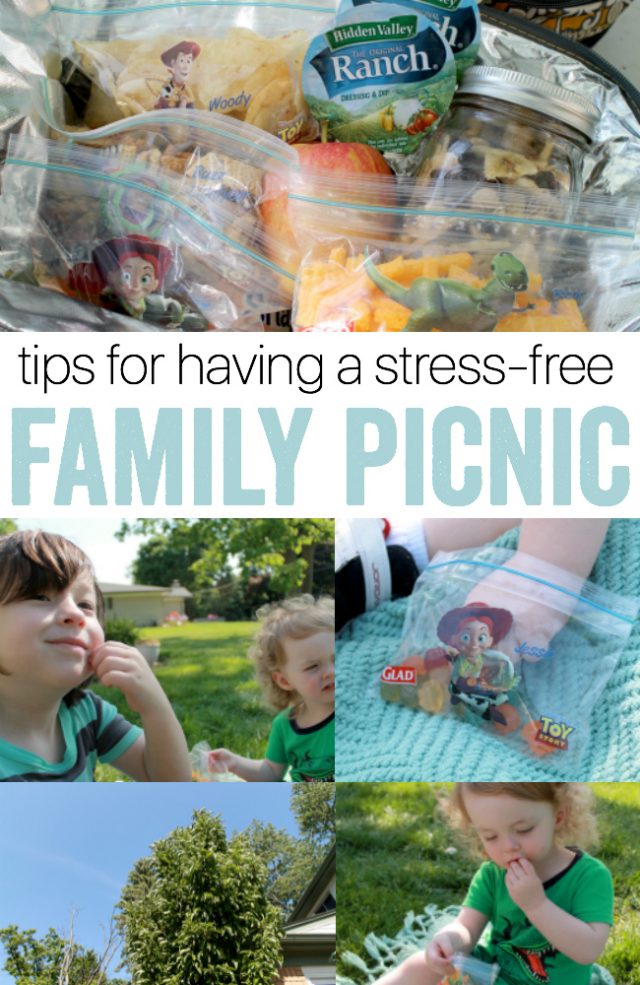 Hello, friends!
Hope you're having a great day! Awhile back I shared this post where I shared one of my favorite quotes lately..
"Each day of our lives we make deposits in the memory banks of our children."

— Charles R. Swindol
It's really got me thinking about creating quality memories with my kiddos and being more intentional about making sure each day is special. One thing my kiddos really like to do is play outside, or just BE outside. So I thought about ways I could incorporate things we do each day inside, outside. So, I had the idea of having a little picnic outside in our yard! I stopped by my local Kroger store and found these adorable Glad bags perfect for packing snacks in! Bonus, they feature some of our favorite characters! Our picnic was SO much fun and I wanted to share some tips for creating a stress-free picnic with you!

Step One: Find the right spot!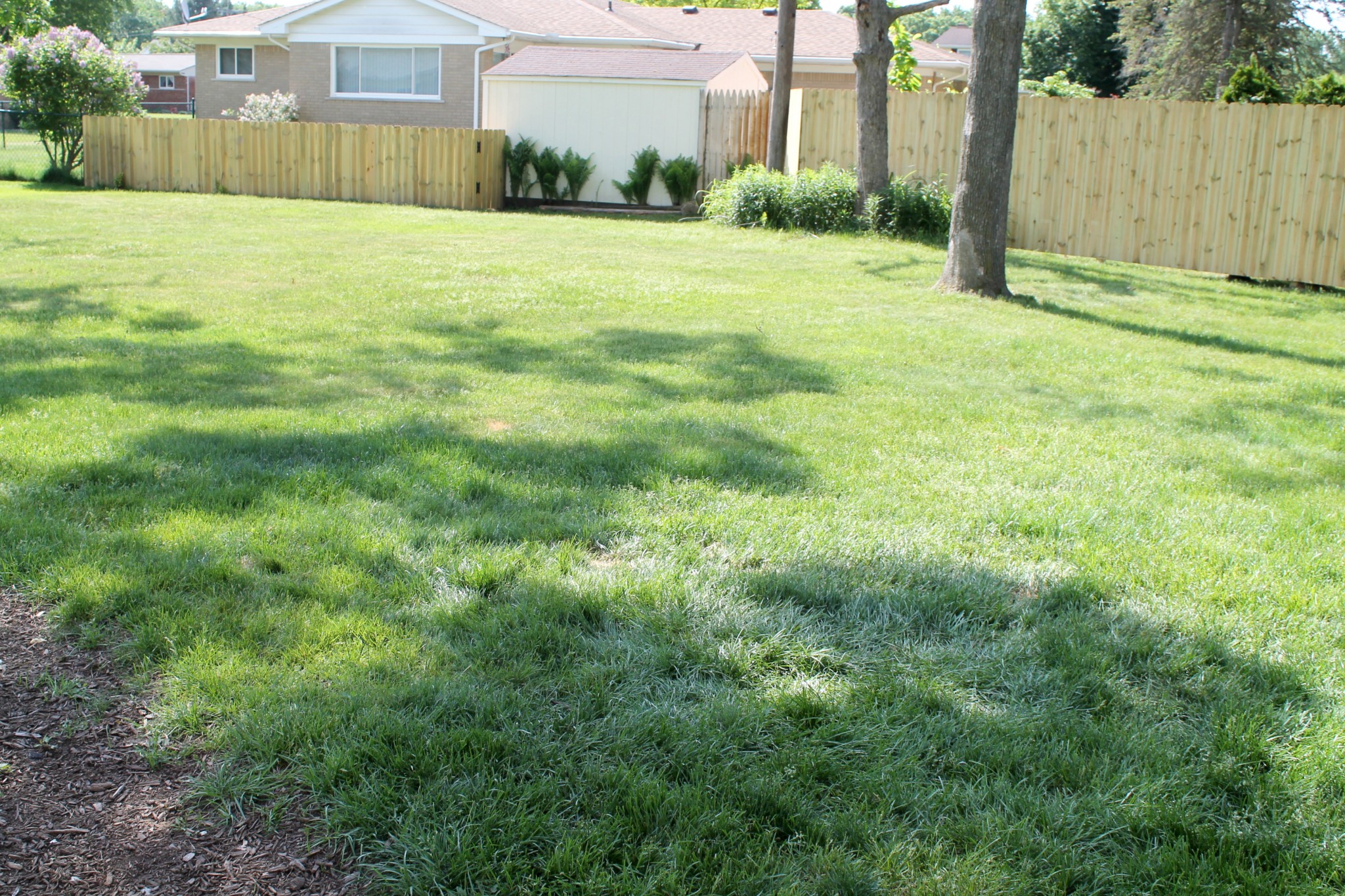 You don't have to picnic anywhere special, because you can make wherever you go special! Our house has a nice shaded area in the backyard that's perfect for laying out a nice big blanket. We searched for a nice, flat spot – and then went inside to gather our supplies!
Step Two: Set the scene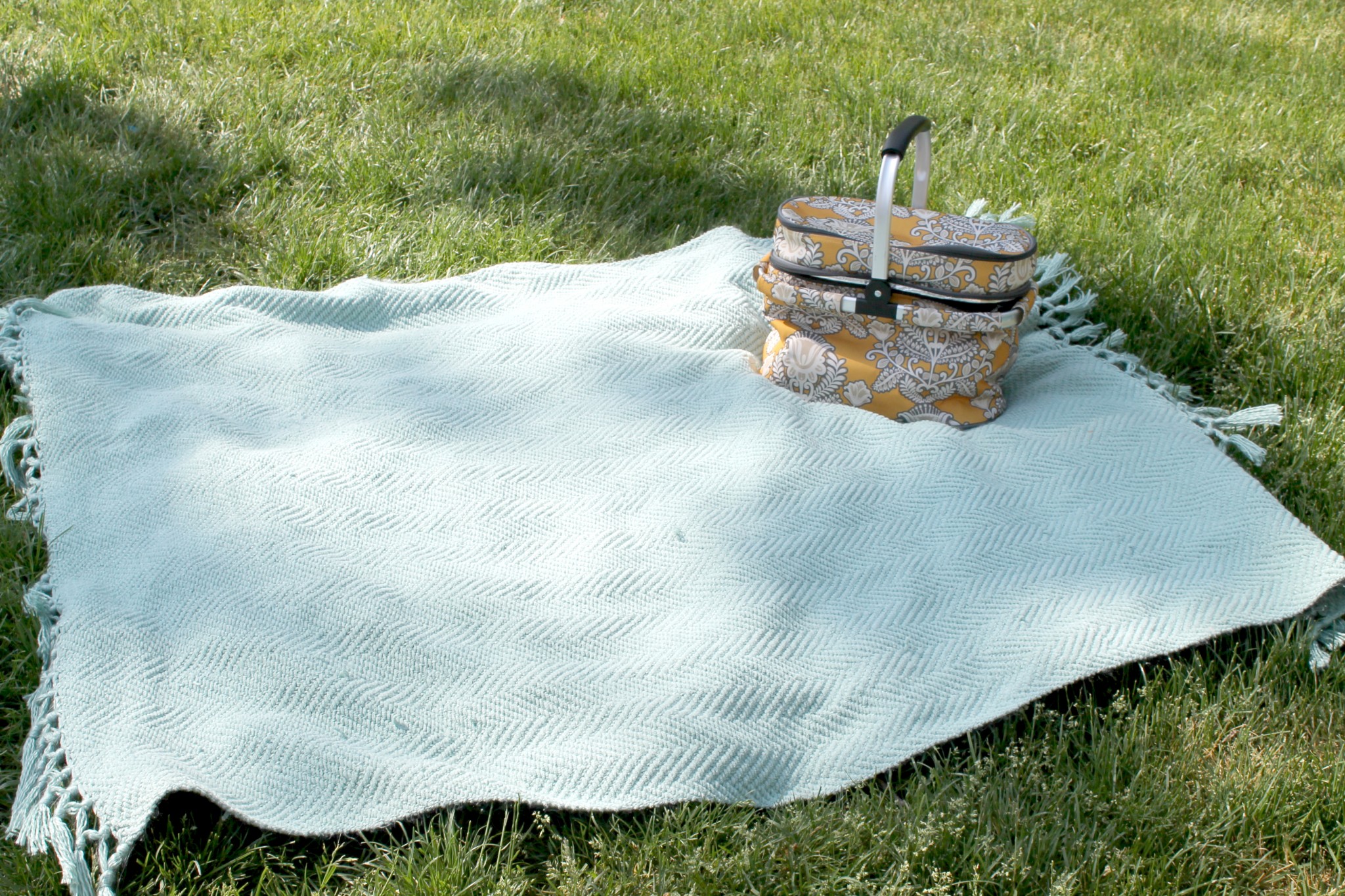 Grab a nice big blanket, perfect for gathering together for some good old fashioned family time!
Step Three: Pack your basket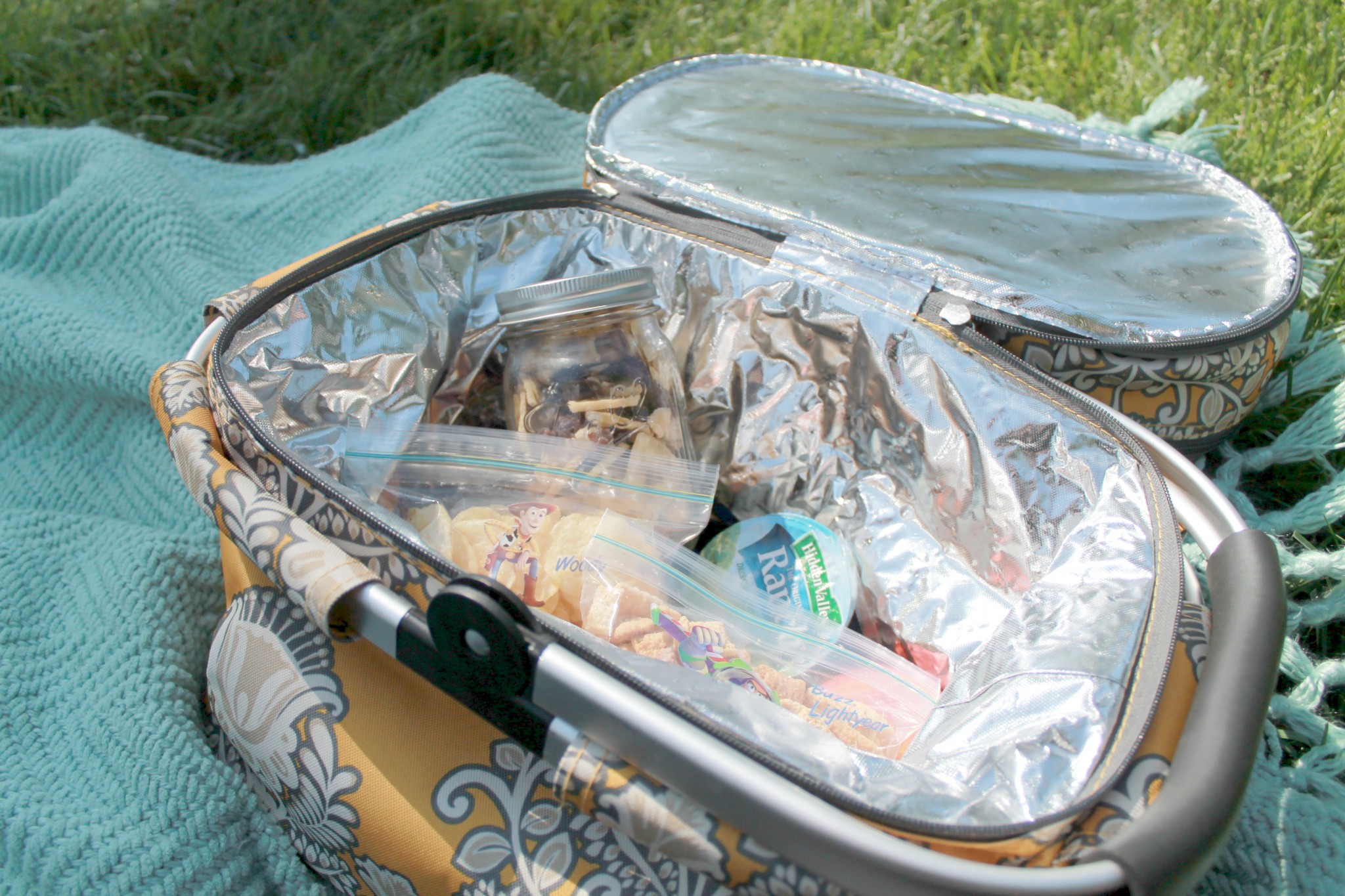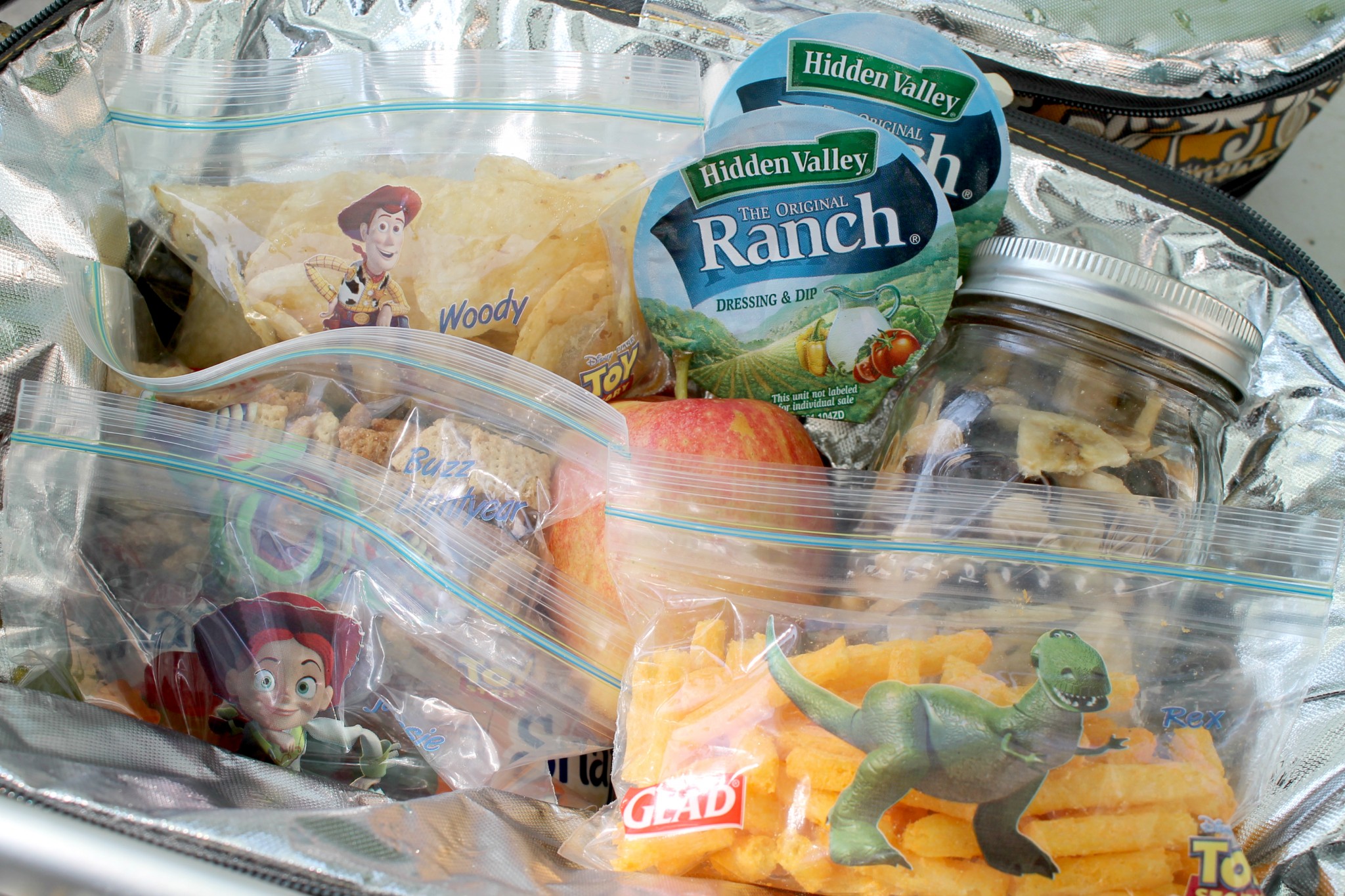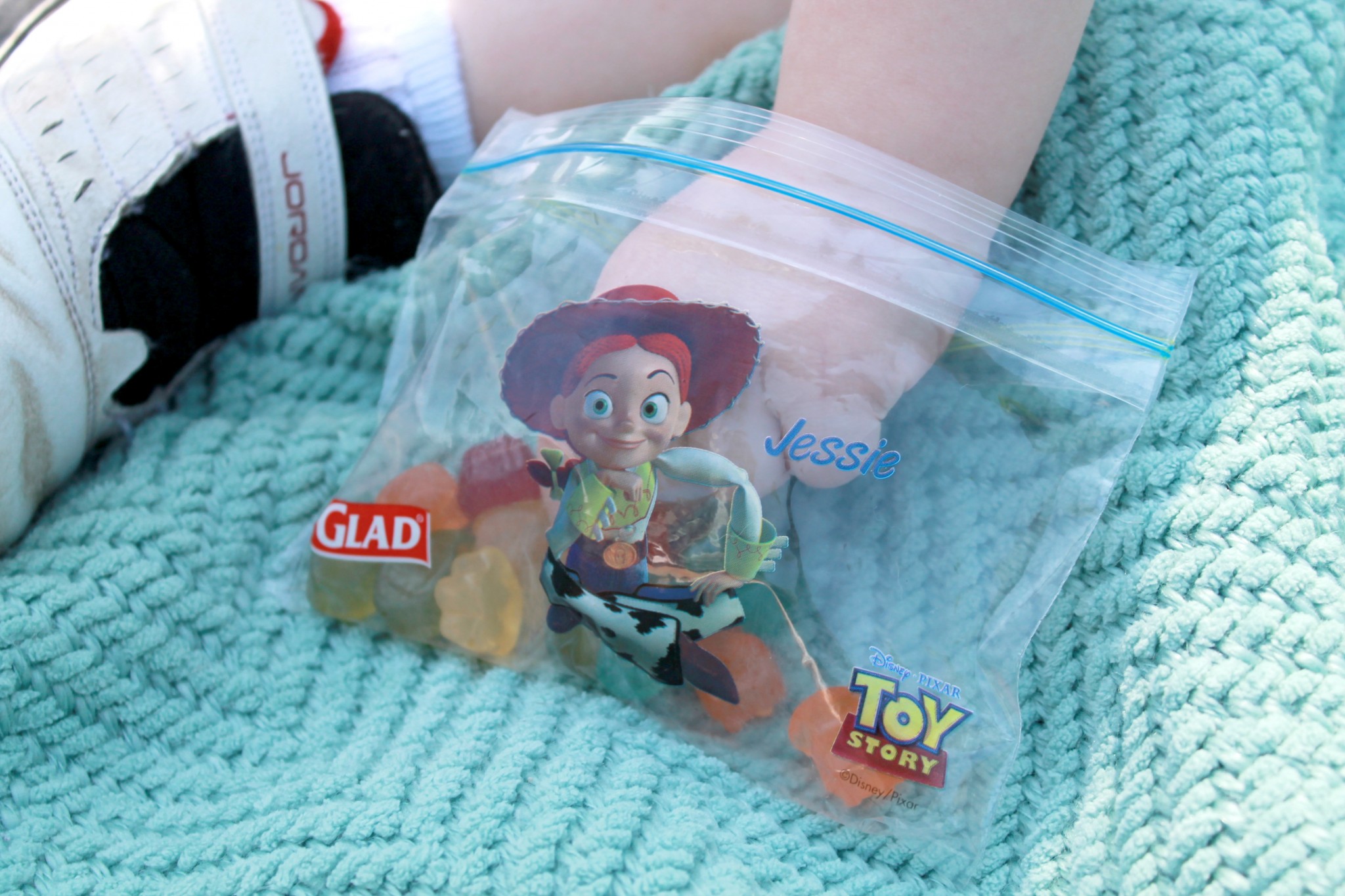 This is my favorite part because it's something you can really personalize to fit your family. In our picnic bag I packed juice, iced tea, chips, apples, baby carrots, Hidden Valley Ranch to-go cups, cheese, fruit snacks, and our favorite Trail Mix Recipe. I wanted to have a variety of snacks for the boys to enjoy while we spent time together outside, and they loved trying a little bit of each item. The Glad bags we're the perfect snacking size to pack all of the individual items and the boys LOVED the fun designs!
Step Four: Pack the activities
This is as simple as choosing some of your kiddo's favorite books, toys, etc. We pulled a handful of books, some musical instruments, and a few small toys to enjoy together outside during our picnic.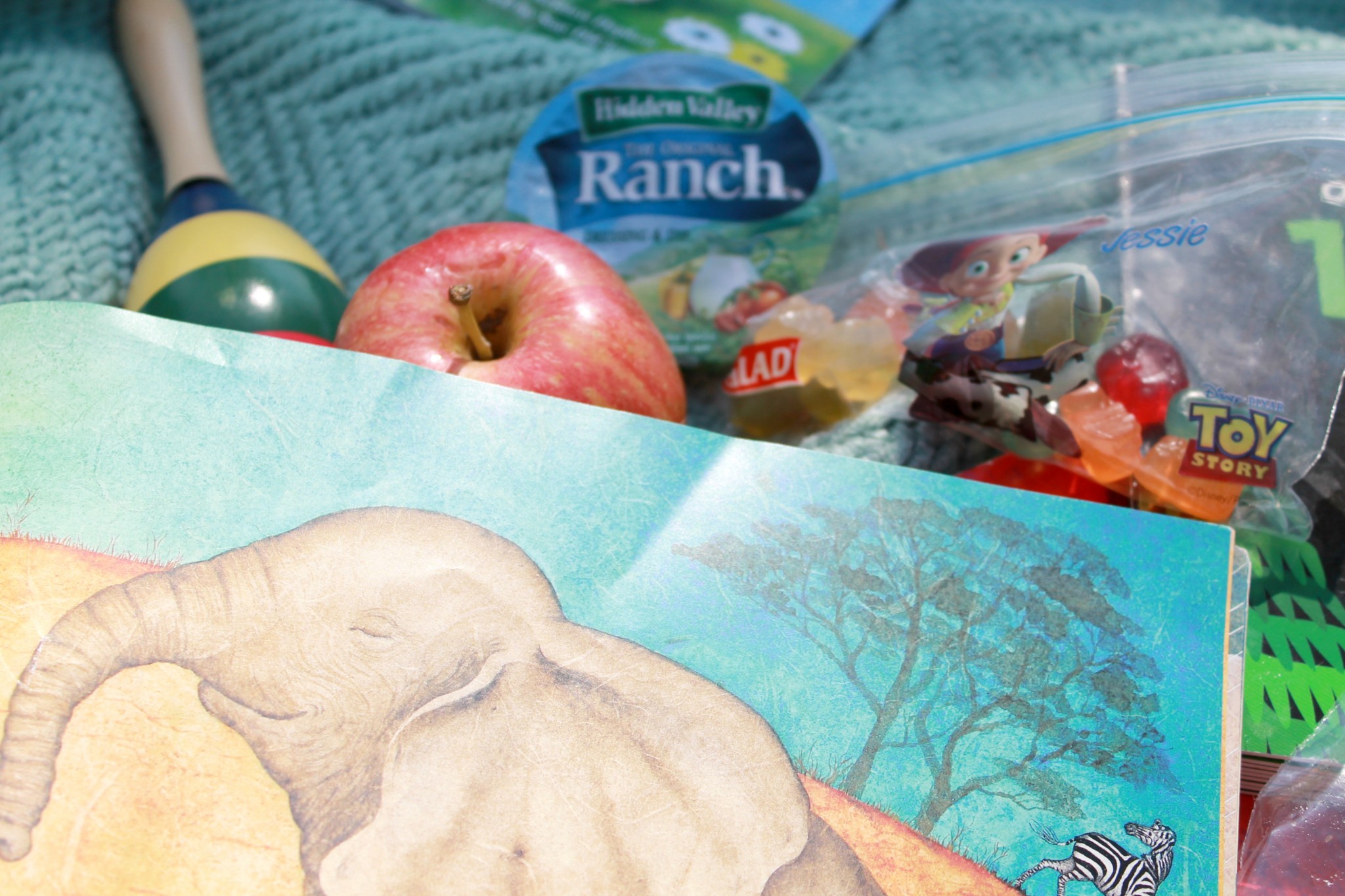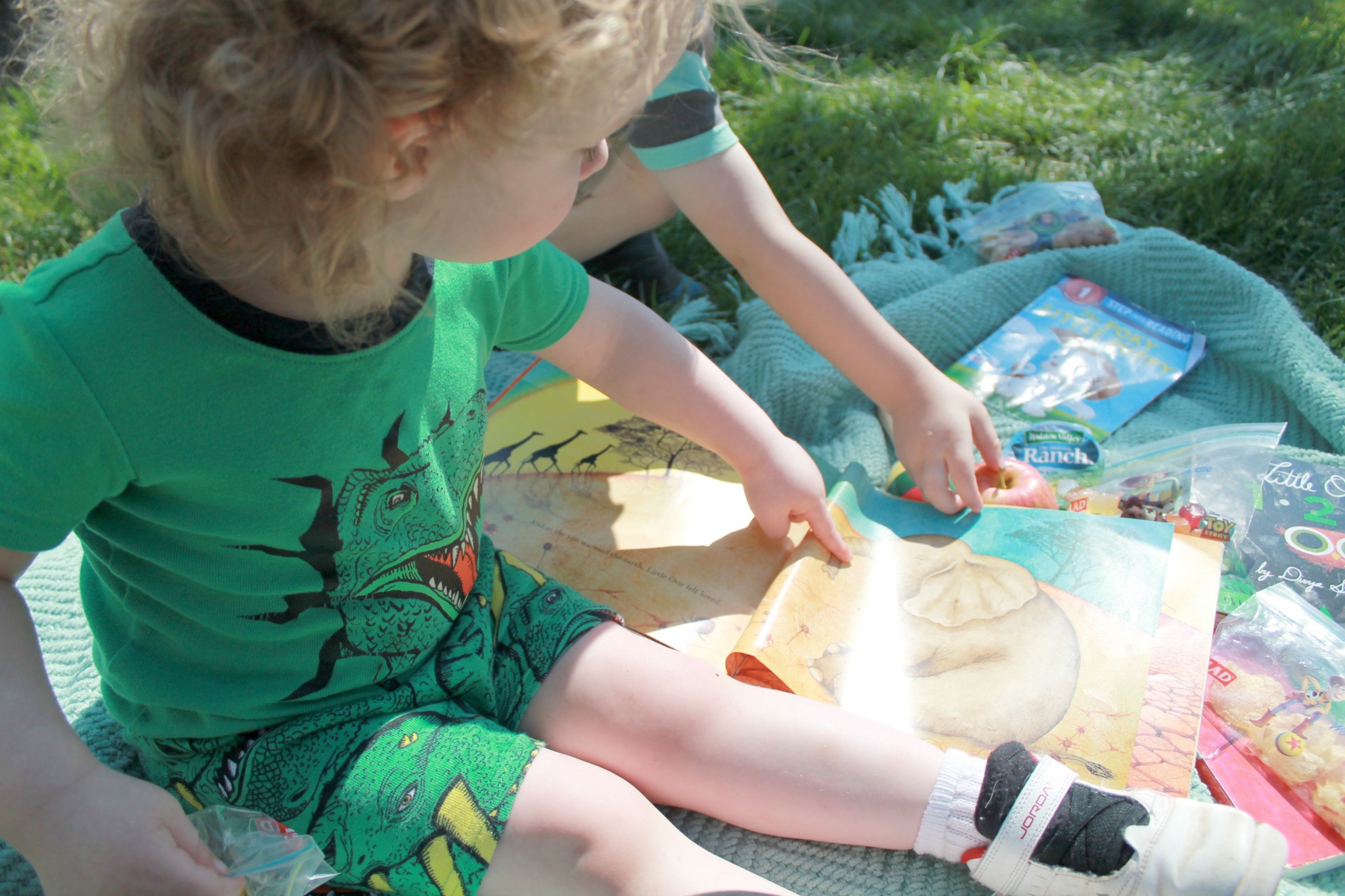 Step Five: Enjoy!
Now it's time to kick back and enjoy your fun, simple and stress-free picnic! Interact with your little ones, read their favorite stories, play tag, and enjoy some delicious snacks together!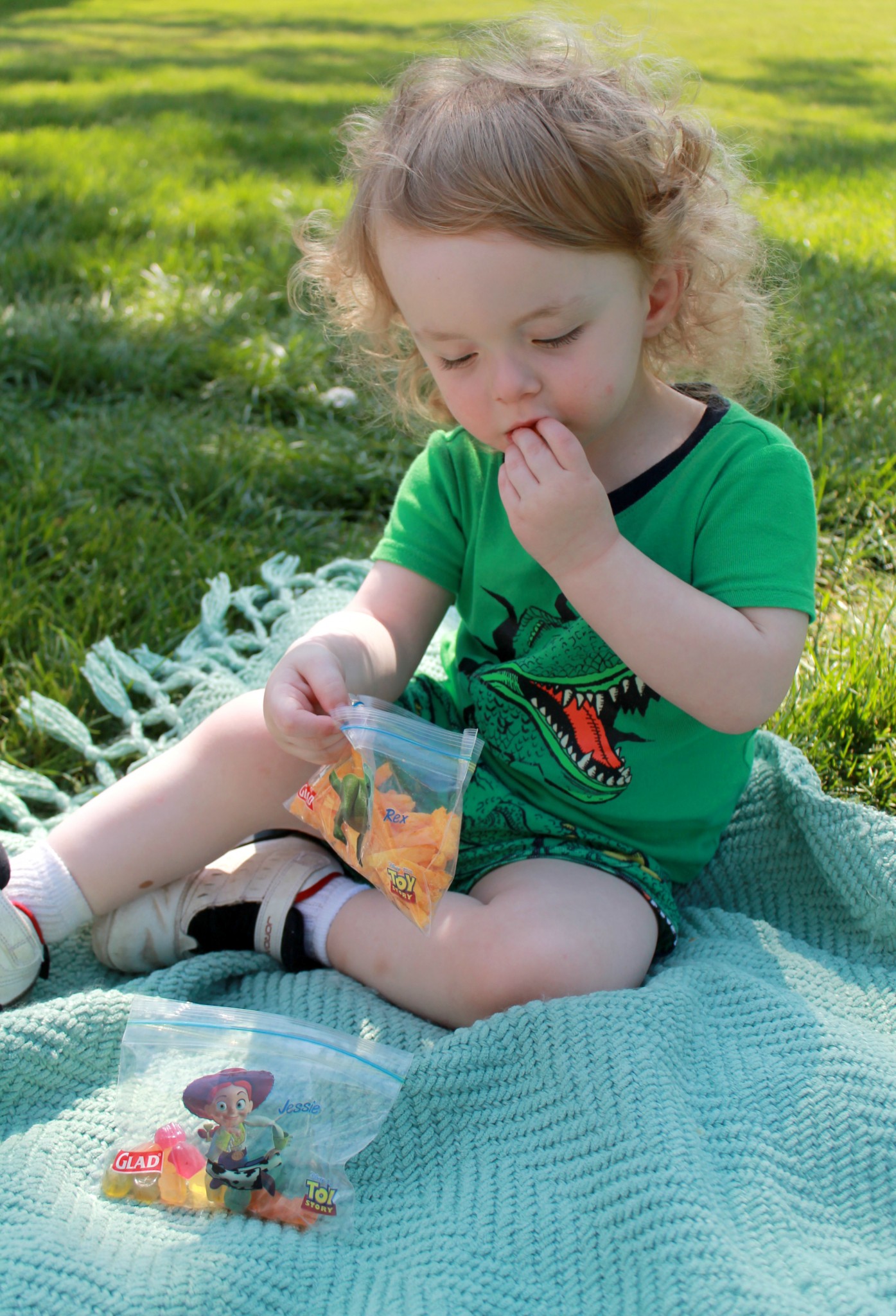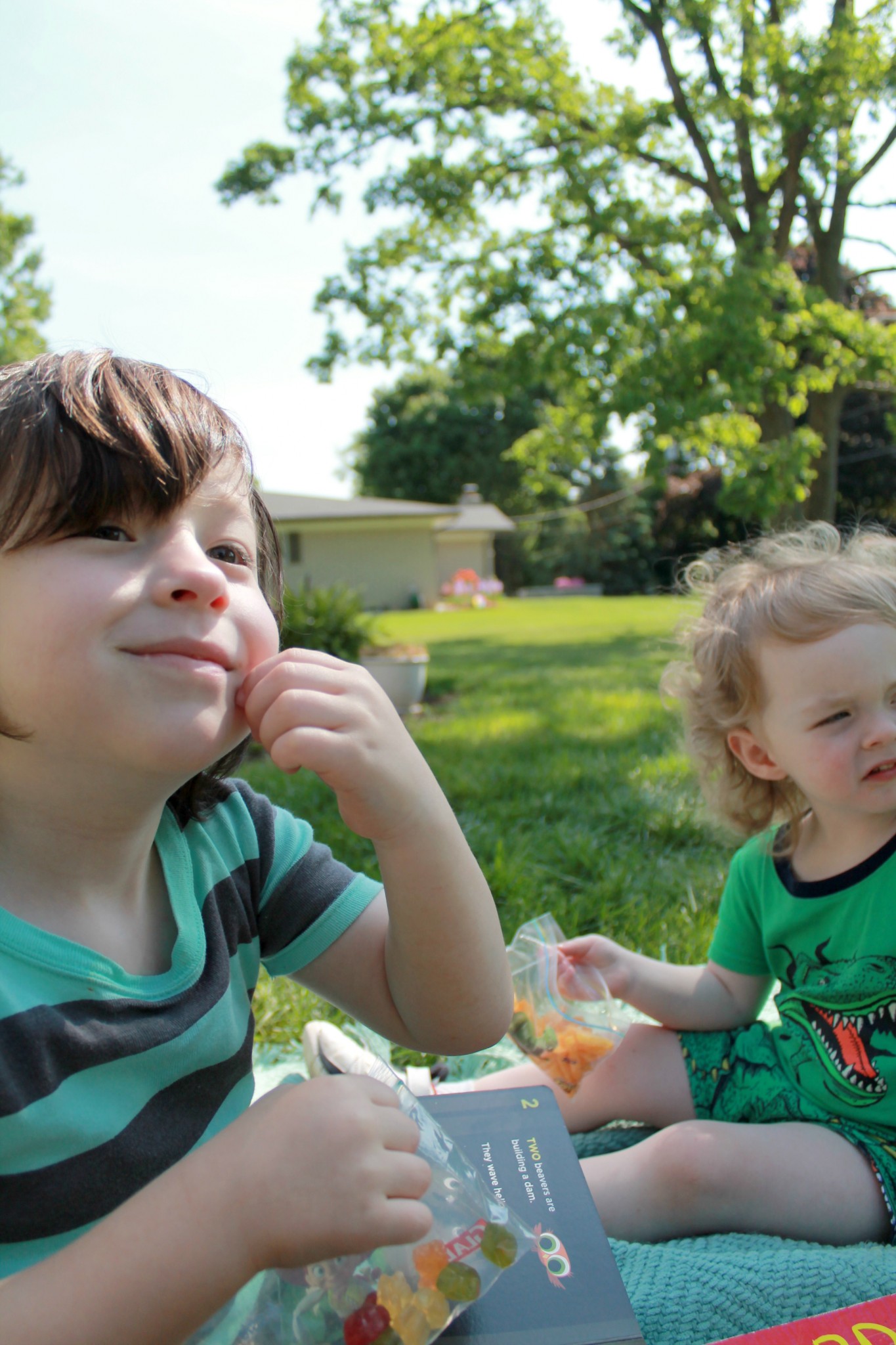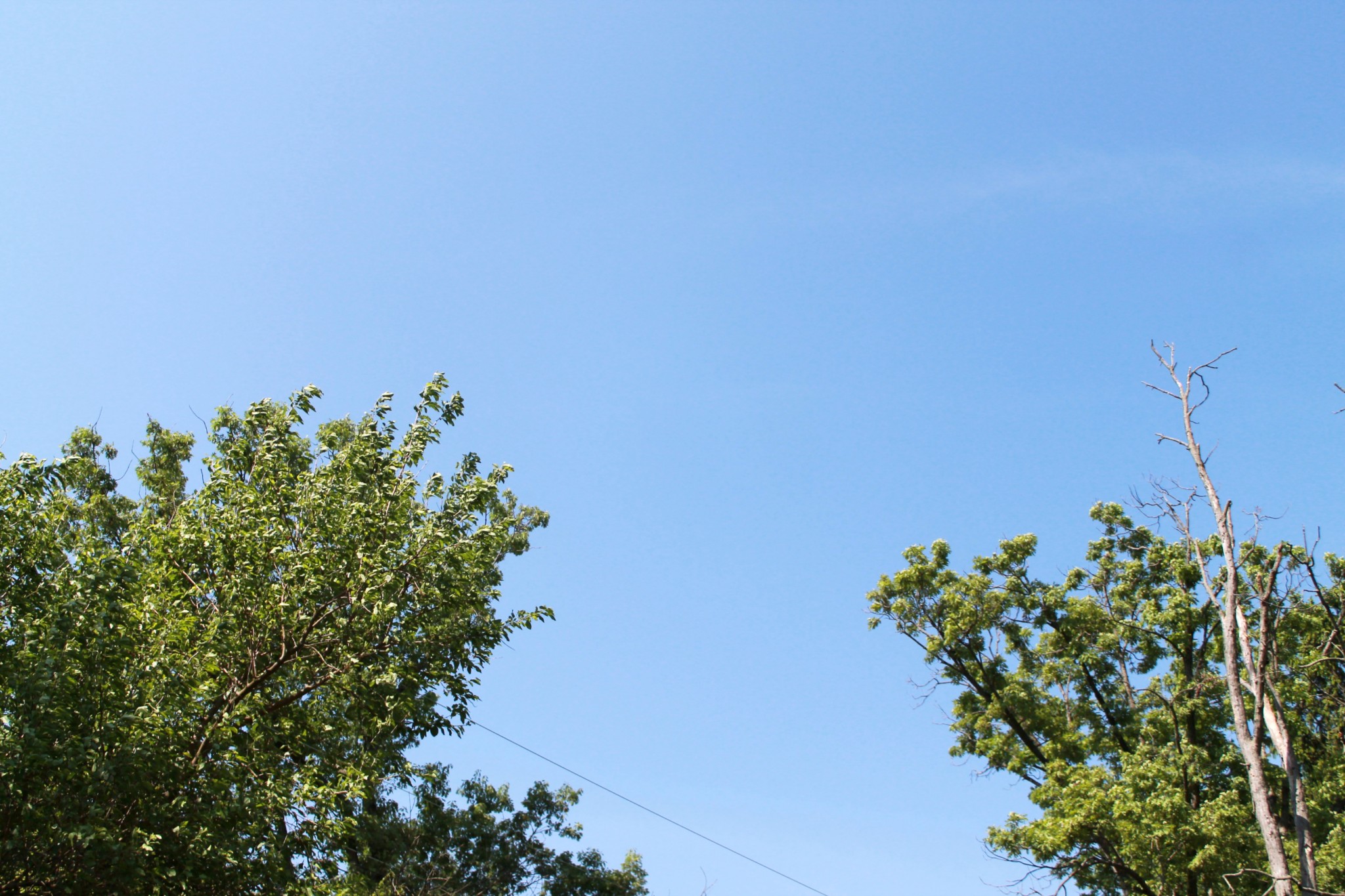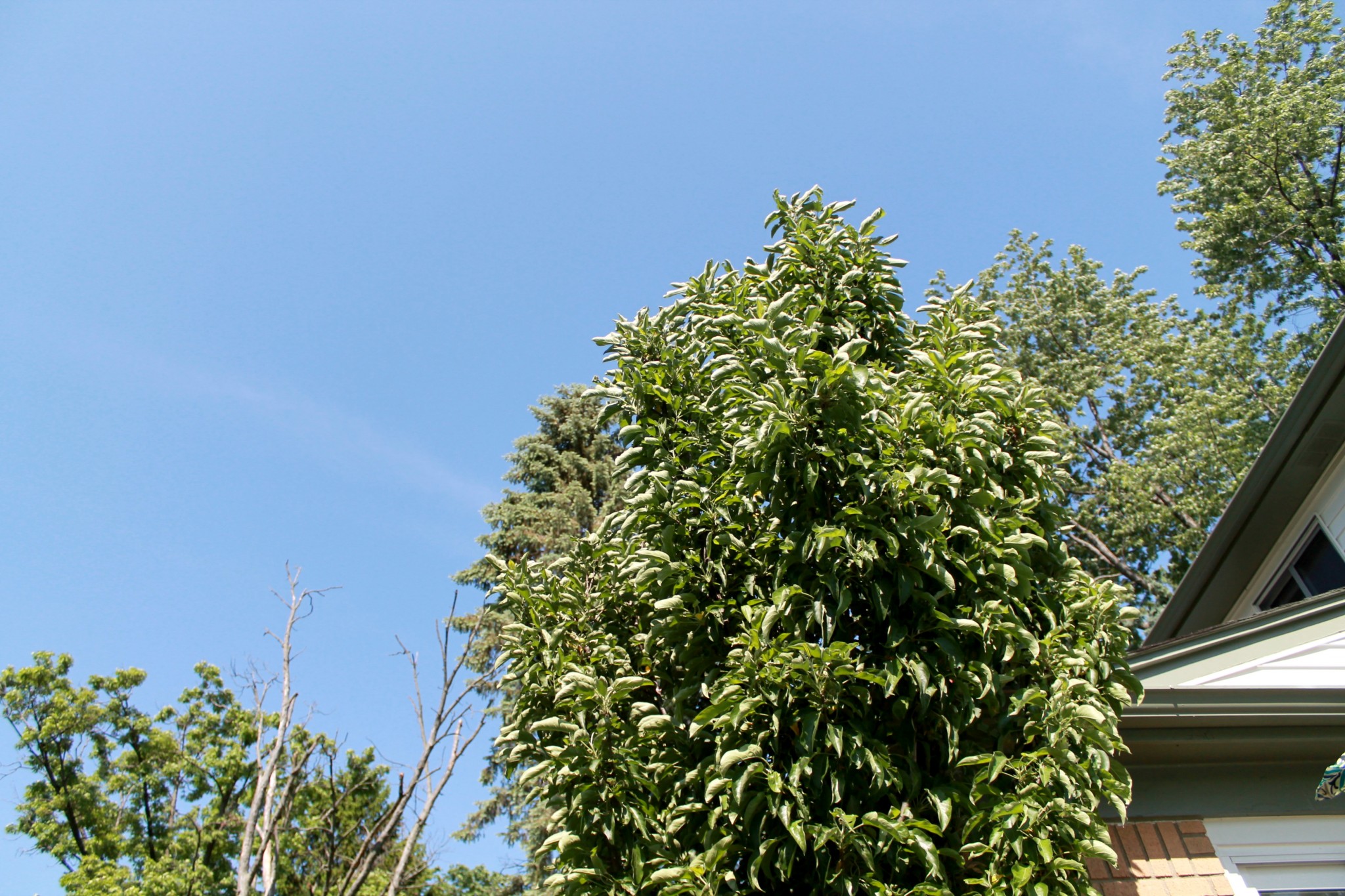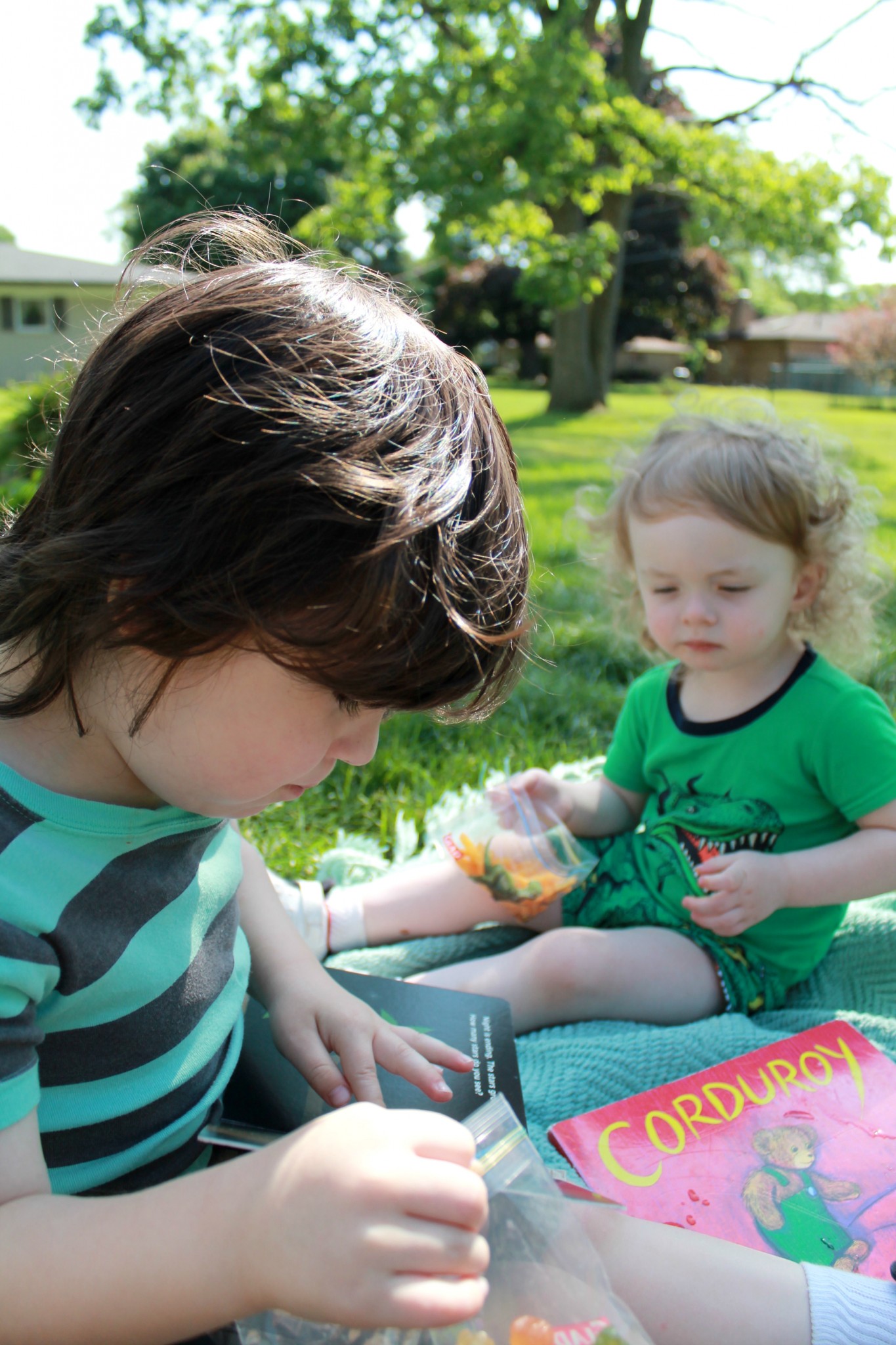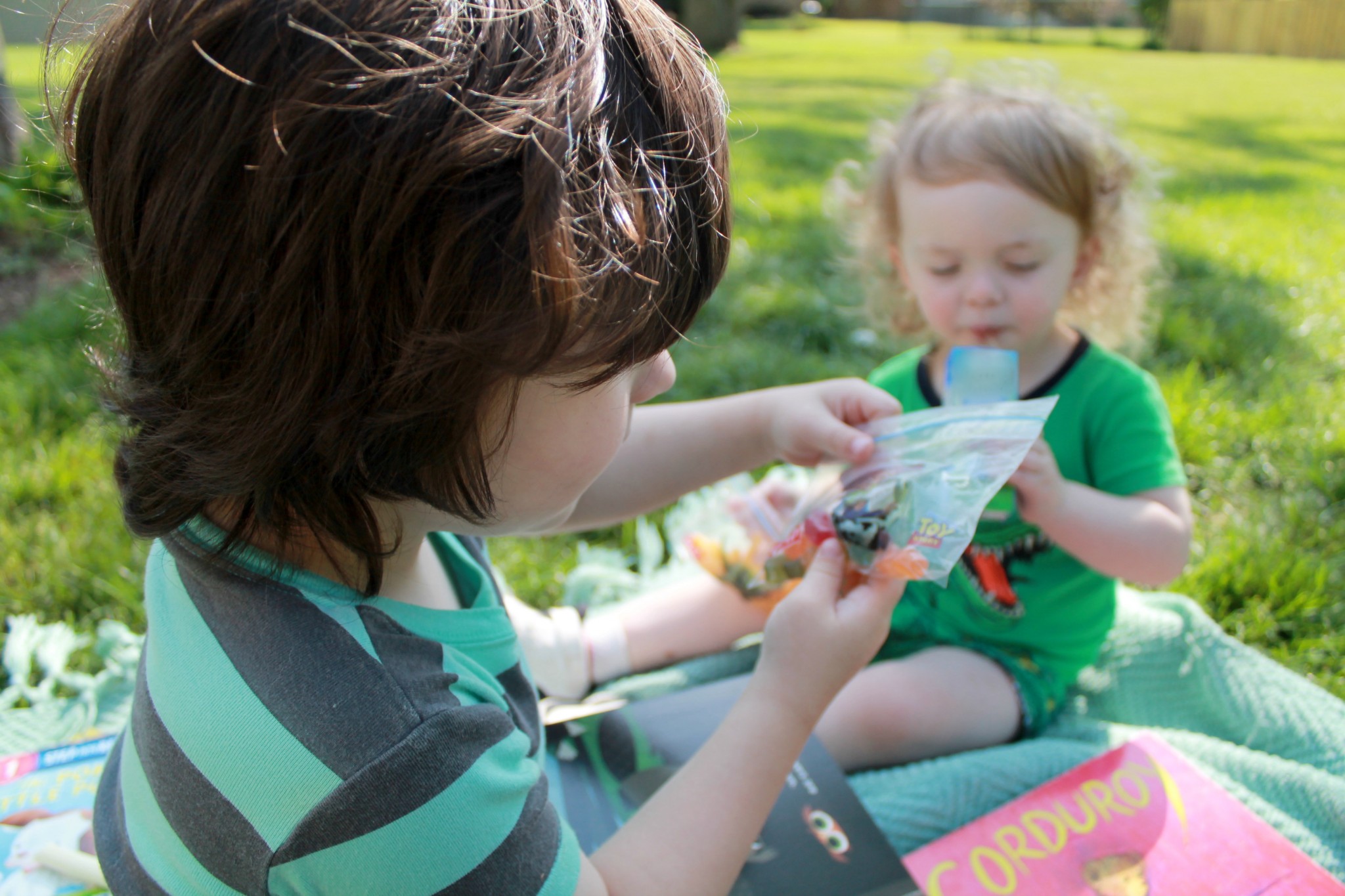 The boys even made a new friend while we were picnicking outside, a little toad!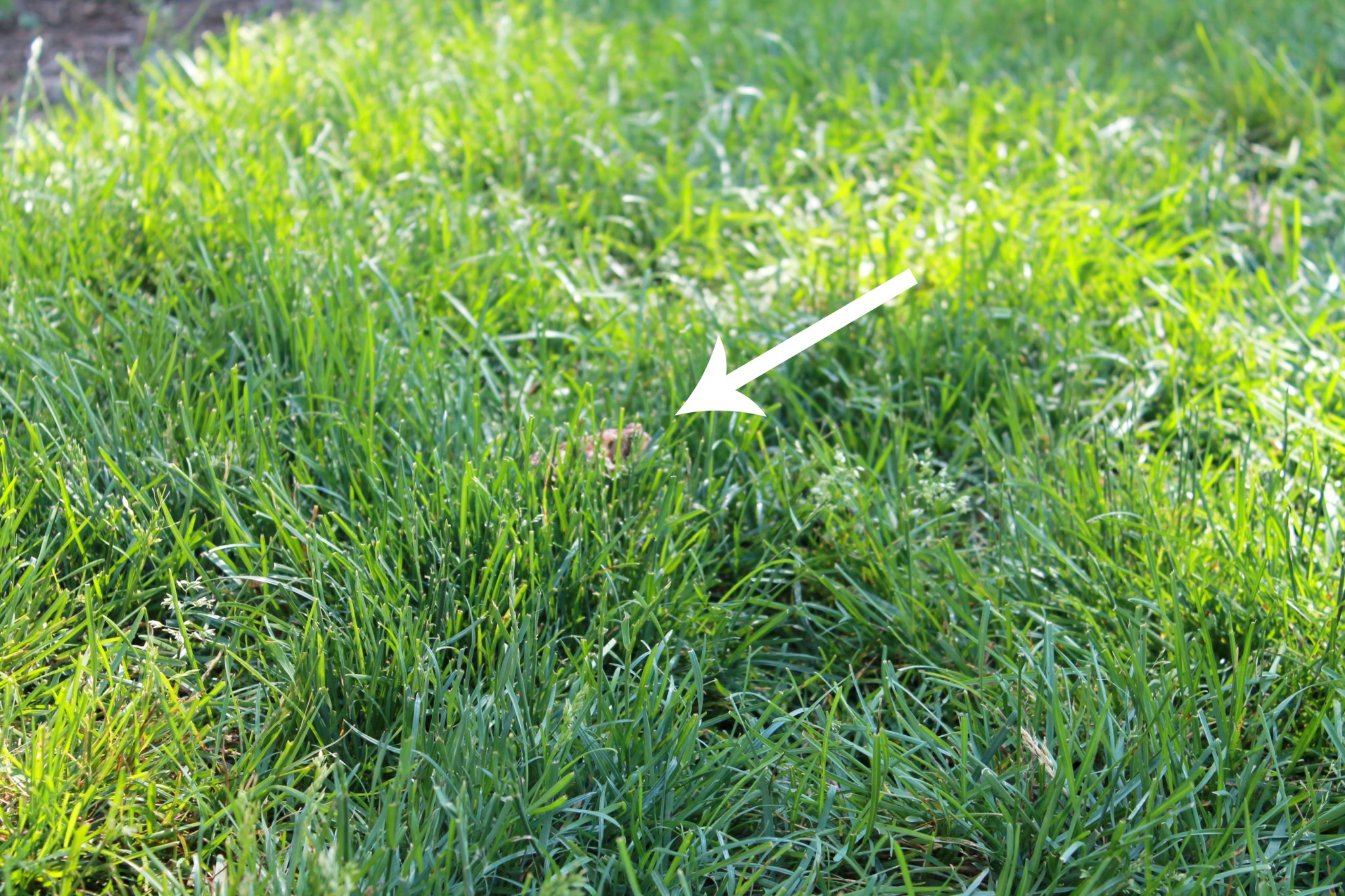 Ready to have your own family picnic? Be sure to head over to your local Kroger store to pick up some of the adorable Glad bags we featured in today's post! You can find them in the "foil and bags" section as pictured below!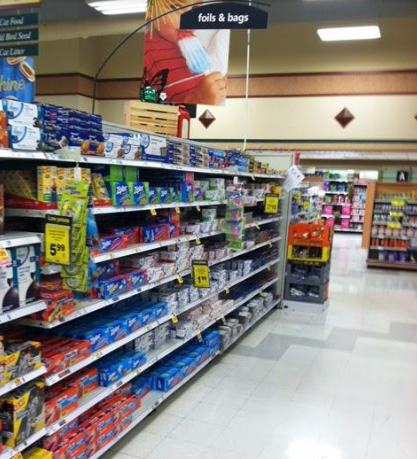 These bags are perfect to pick up when you're prepping for back-to-school, so grab them now so your kiddos can enjoy them later!
When is the last time YOU had a family picnic?
Love this post? Pin it for later here: