This is a sponsored post written on behalf of Affirm, Inc. All opinions are my own. #BuyWithAffirm #BetterWay2Pay Keep scrolling to see our fun Spring Break Staycation Ideas for Families!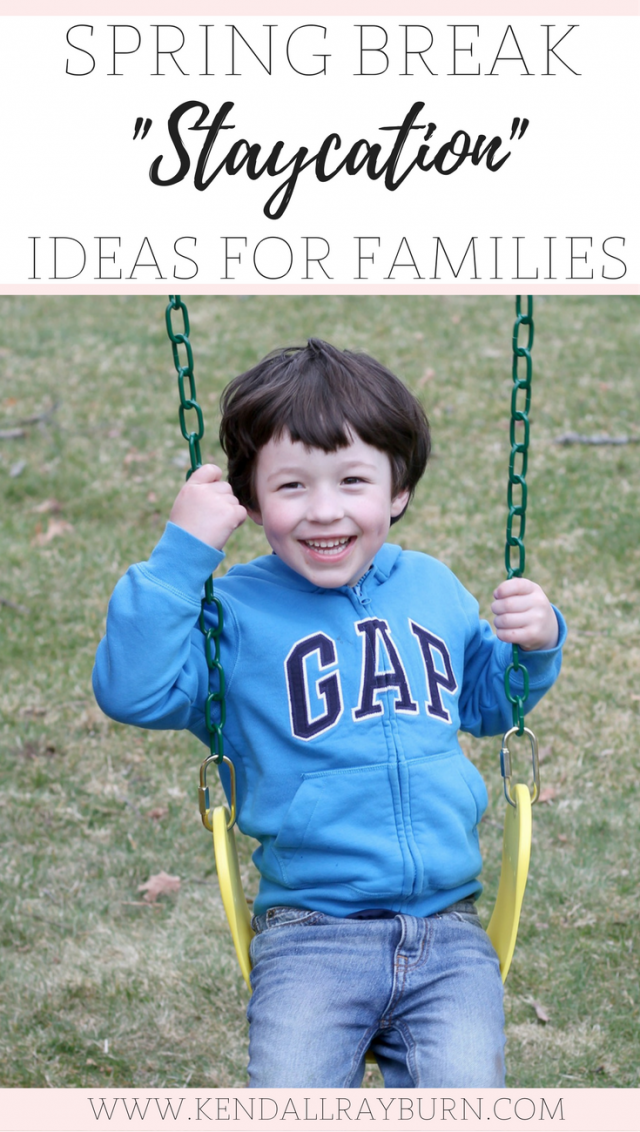 Hi, friends!
Hope you're having a great day so far! Can you believe Spring Break is right around the corner? My son Wyatt only has a few more days in school and then he's off for the week. Because we're budgeting, we're not going on any fancy trips for the week, but rather, we're having a staycation filled with fun at home! I've come up with some really fun Spring Break Staycation Ideas for Families and I can't wait to share them with you all!
My husband William and I have been wanting to get the boys a backyard swing set for some time now, and I recently discovered Affirm, which has made that dream possible! Affirm is perfect for families that have large purchases to make, and who need a little extra time to pay them off. They make it possible to buy today, and budget out your payments in easy monthly increments. It's great because you pay simple vs. compounding interest, so you only pay interest on your purchase–not interest on your interest, saving you money!
You'll know upfront exactly how much something will cost you, there are no hidden fees. It really takes the worry and stress out of making big purchases. I'm including a few screen shots of my shopping experience below, just so you can see how easy it really is!
Creating Account:
When you apply for your line of credit, there is no waiting around – Affirm will make a real-time credit decision, and you'll hear back right. If you're approved, simply start shopping! Affirm partners with LOTS of big retailers (you can check them out here), for our swing set, I shopped at one of my favorites, Wayfair.com! I had so much fun picking out the perfect swing set in our budget range, and it was so simple to choose Affirm as my payment option at checkout.
Shopping:

Choosing our Swing Set:
Selecting "Affirm" at Checkout!
The dashboard on Affirm is so easy to follow, and managing my payments is a breeze! It will tell you exactly how much you need to pay, and when to pay it – simple and easy, and the monthly payments are so reasonable!
Affirm Dashboard:
My husband, myself, and my father-in-law put a lot of sweat into assembling our play set when it arrived. We've had some pretty crazy weather here in Michigan lately, so it took us about a week of working on the swing set on and off to get it all assembled, but the looks on my kiddos face made it so worth it!
Isn't the swing set so cute? I love that it has multipule fun things included like the rock wall, slide, swing, ladder, and little bench and clubhouse underneath. Wyatt keeps going under the play set and pretending it's a restaurant, so I just know we'll have to bring a basket of his play food outside.
I came up with a few really fun Spring Break Staycation Ideas for Families, and I can't wait for you to take a peek at let me know if you've ever done these!
Spring Break Staycation Ideas for Families:
Outdoor Movie Night: How fun would it be to have a fun outdoor movie night in our new play set? I can see us hanging a bed sheet up against our house and letting the boys sit up in their swing set with pillows, blankets, snacks, and our projector for a fun movie night! I think I'll let each of them choose a movie and we'll all snuggle in for a fun night in!
Camping in the Yard: Taking it one step further, I think it'd be so much fun to pitch a tent in our backyard and "camp out". We could bring our favorite books into the tent, a few flashlights, and of course our dogs, and have a family night out, in our own backyard!
Visit the ZOO: One of our favorite places to go as a family is our local ZOO. Having a staycation doesn't mean you can't leave the house – it just means that you need to stay local. I think visiting the ZOO and then coming home to complete some fun animal coloring sheets together would be so much fun!
Game Night: Game nights are so much fun, and are a huge hit in our house! We've been collecting board games if we spot them on clearance, so now we have a large stash of fun games to play over Spring Break!
Fun in the Kitchen: I don't know about your kiddos, but mine LOVE to cook and bake with me. I always thought it'd be so much fun to have a cupcake decorating contest where we whip up a batch of cupcakes and let the boys get creative with everything in our kitchen cabinets. I can only assume that their creations will be both delicious and interesting!
Aren't those some fun ideas? If you have any others I'd love to hear them in the comments below!
How do you fit Spring Break into your budget?
Love this post? Pin it for later here: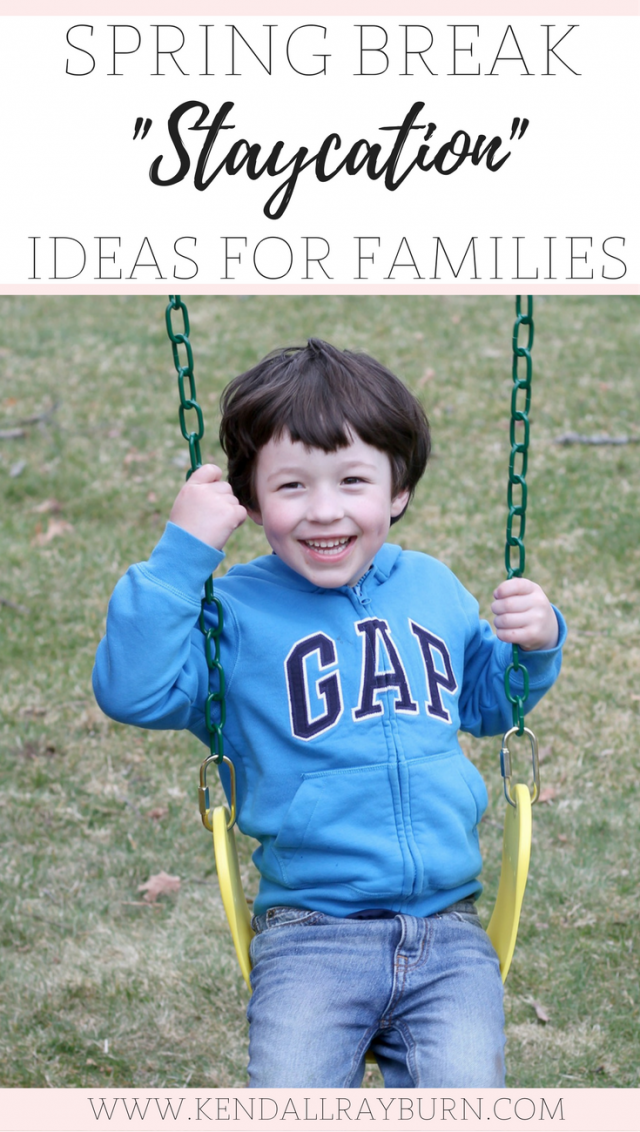 This is a sponsored conversation written by me on behalf of Affirm, Inc. The opinions and text are all mine.