I'm sharing #Luvsome in my life as part of a Luvsome sponsored series for Socialstars™. Keep scrolling to see 5 Ways to Spend Quality Time with Your Dog. #Luvsome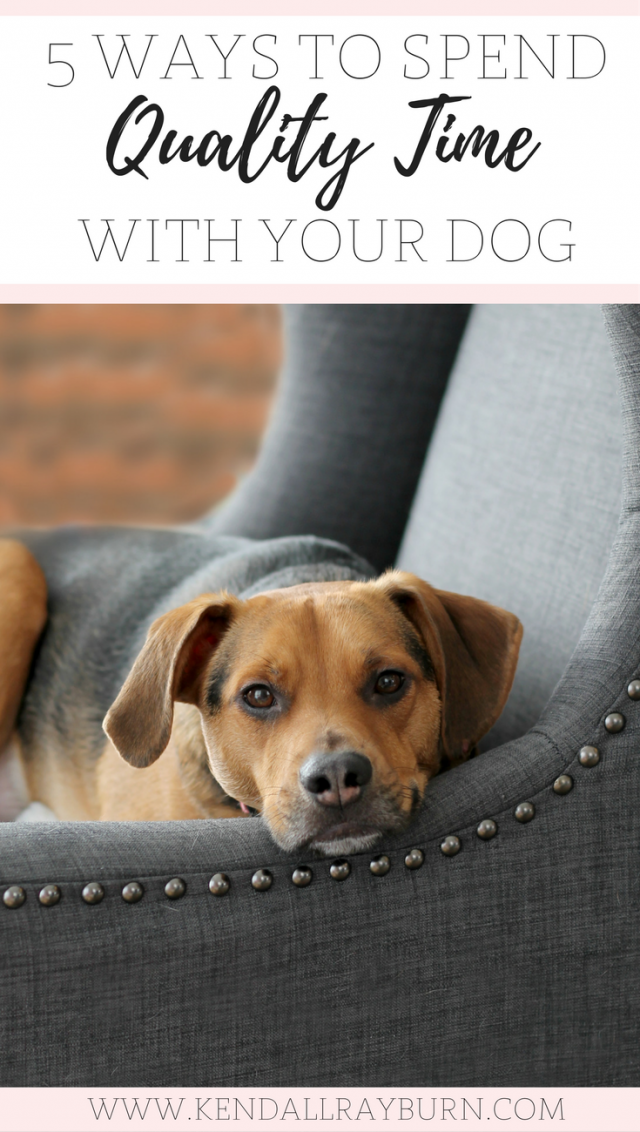 Hello, friends!
I hope you're having a wonderful day so far! If you've been a long-time reader of this blog you'll know that we have two incredible dogs Emma and Ted. Our dogs aren't just pets, they're our family – which is why we always try to make sure we're doing everything in our power to ensure that they're happy and healthy.
Because, our dogs do a lot for us, too. I want to take a few minutes to tell you a sweet story from this past weekend involving our son Wyatt and dog Emma. As you may know, Wyatt has Autism and sometimes he gets overstimulated and overwhelmed, well Saturday was one of those days. He was just overwhelmed and out of sorts, and I watched as he went into the living room, grabbed the softest blanket he could find, and then went and snuggled up on the couch with Emma.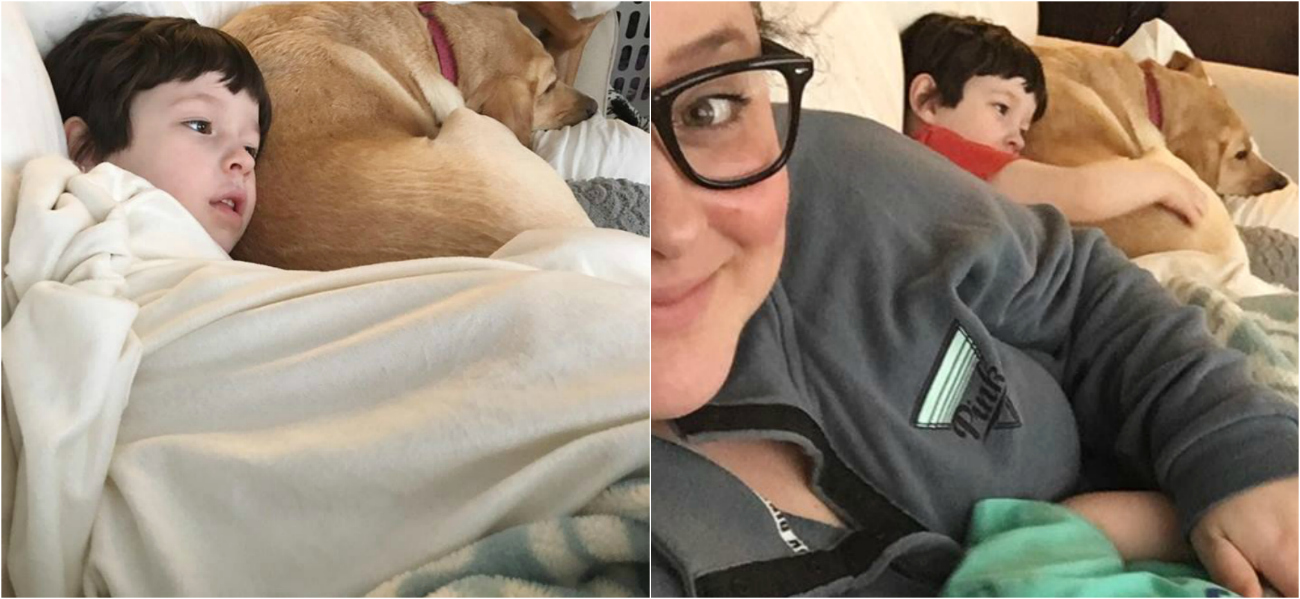 I watched as he snuggled in against her, using her as a pillow, and began to slowly pet her. Within minutes he was completely calm. I remember grabbing my phone to snap the pics above so I could show my husband when he got home from work. Wyatt and Emma have always had this really special connection, probably since we got her as a puppy when Wyatt was around age 2, so they basically grew up together. But, seeing them together, witnessing that magic calming, and just seeing how comforted he was by her really made my heart happy.
It's important for us to put the time in to have good relationships with not only each other, but our pets too. There are lots of ways you can spend some good ol' fashioned quality time with your pet, but the five below are our favorites!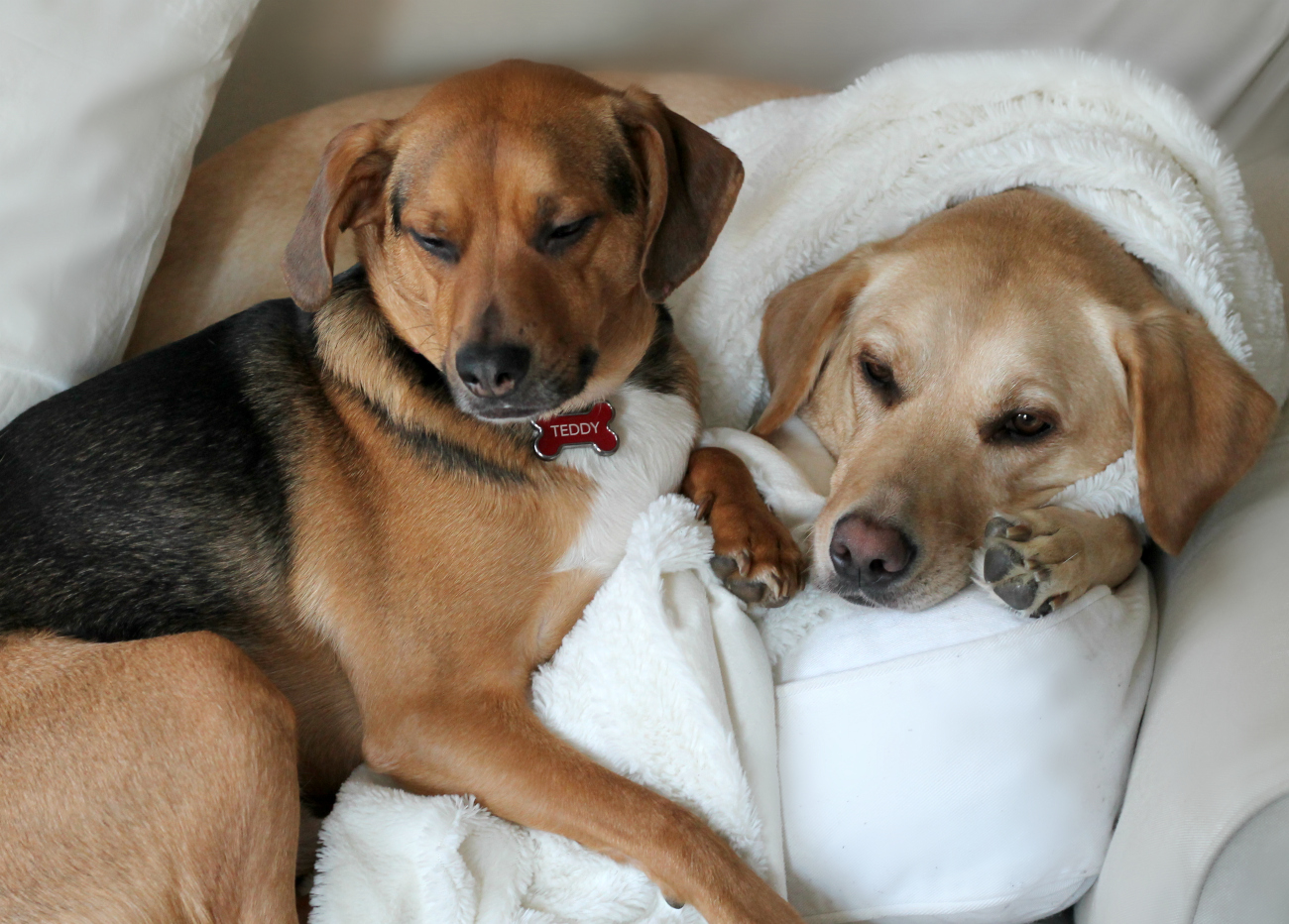 5 Ways to Spend Quality Time with Your Dog:
Snuggle Up | We love to snuggle up with our dogs for a good movie night. The kids love having them on the couch while we're having a family movie night, and you can just tell by the tails wagging that the dogs love it too!
Go for a Walk | Going for a walk around the neighborhood is another one of our favorite ways to spend time with our dogs. Sometimes I'll take both dogs out for a walk after the kids are in bed and William is at home. It's nice to just get out for some fresh air after a long day, and I know the dogs love it just as much as I do. Because the mystery of who touched the mailbox last isn't going to solve itself, ha!
Training | When Emma was a pup we enrolled her in a local training class. My husband and I would take turns taking her each week, and I really loved having that one-on-one time together to learn how to do new things as a team. We've been chatting about having our own training sessions at home, even if they're just in the back yard!
Go for a Ride | What do dogs love just as much as walks? Car rides! Our dogs love putting their little wet noses out the window and letting their ears flop in the breeze. Even if it's just around the neighborhood, your dogs will love it!
Play in the Yard | Our kids LOVE taking the dogs outside to play. In the summer we even set up a little kiddie pool for the dogs so they can splash around in the water. I think that's my favorite way to spend time together as a family, just relaxing in the yard, all together, all having fun.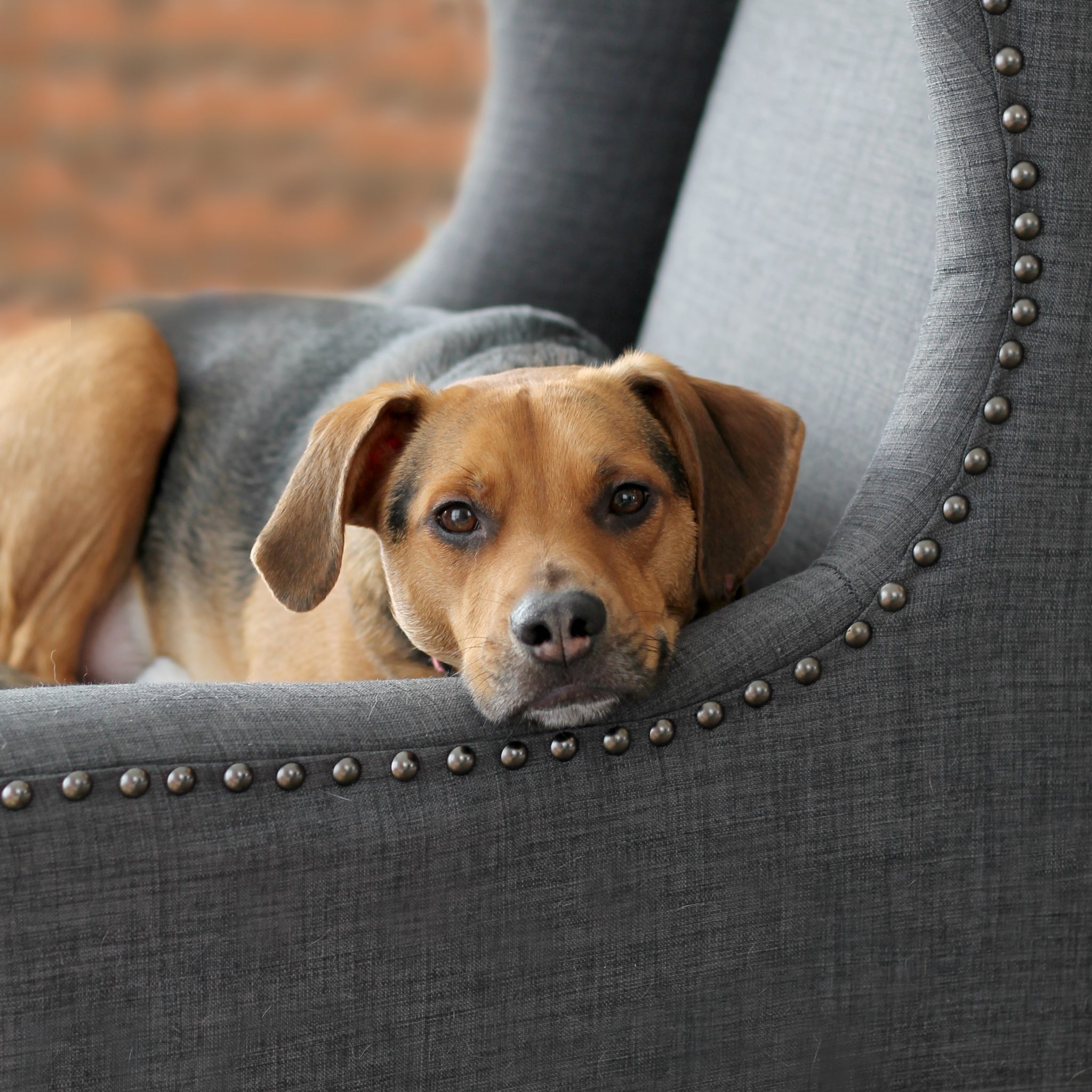 Such easy ways to spend some good ol' fashioned quality time, right? And while we're on the topic of taking care of our dogs, I want to share that they're still loving Luvsome food from Kroger. We pick it up while we do our own grocery shopping, which makes it so easy to stay stocked up. The boys are in charge of feeding the dogs everyday, so we are keeping things simple by storing the dog food in an airtight container with a lid, and inside there is a pre-measured scoop so they can help to take care of their dogs with ease.
You can pick up Luvsome at any of the Kroger Family of stores including: Food 4 Less, Fry's, King Soopers, Kroger, Owen's, Pay Less, Ralphs, Smith's. Our pups go crazy for it, and I love the balanced nutrition they're getting, the ease of purchasing (while we're already grocery shopping), and the affordability. All things we look for when searching for great food items for ourselves!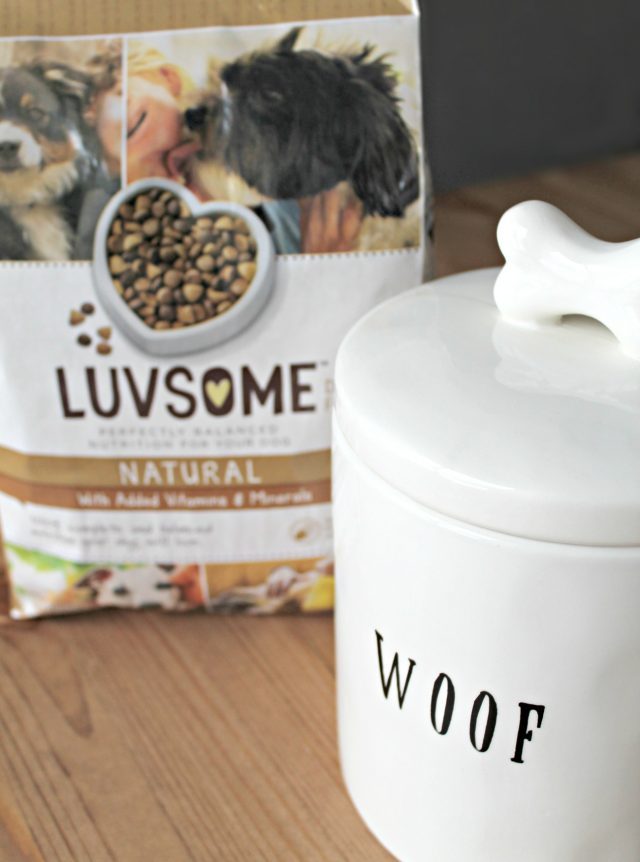 So, tell me – what is YOUR favorite way to spend quality time with your dogs?
You can also check out our past posts with Luvsome here:
5 Things that Make Our Dogs Happy
Love this post? Pin it for later here: