A huge thanks to our friends at Luvsome for sponsoring today's post. Keep scrolling to see 5 Things that Make Our Dogs Happy! #Luvsome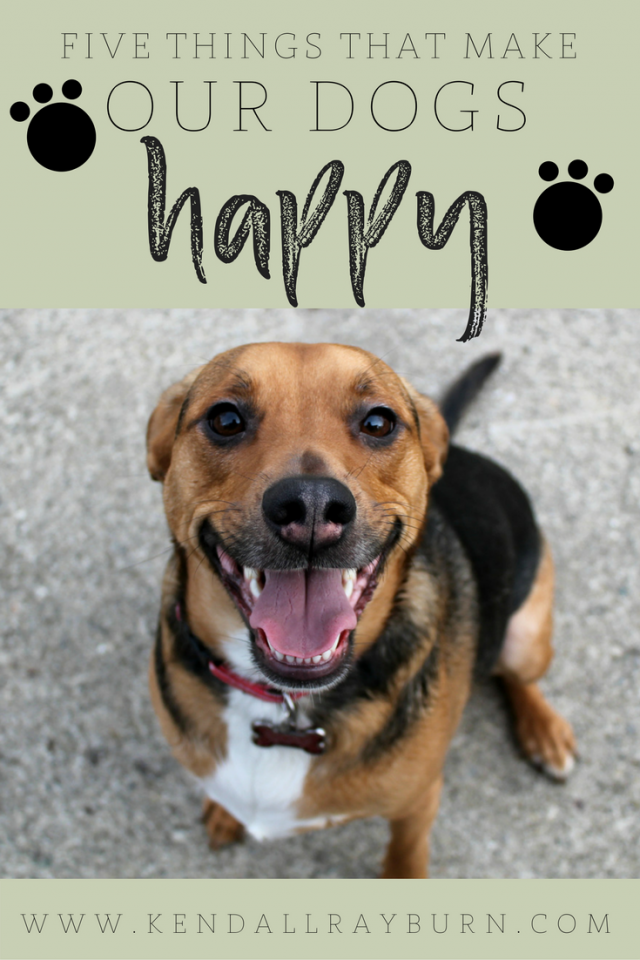 Hello, hello friends!
Hope you're having an awesome day so far! As you might know, we are a total animal-loving family, and part of our family are our two dogs, Emma and Ted. You can read all about why we're thankful for our dogs in our last post – and today we're sharing 5 Things that Make Dogs Happy!
Our pups are our family, plain and simple. So why wouldn't we do everything we could to ensure they're living the happiest lives? Working on your relationship with your dog should be a priority, too – right?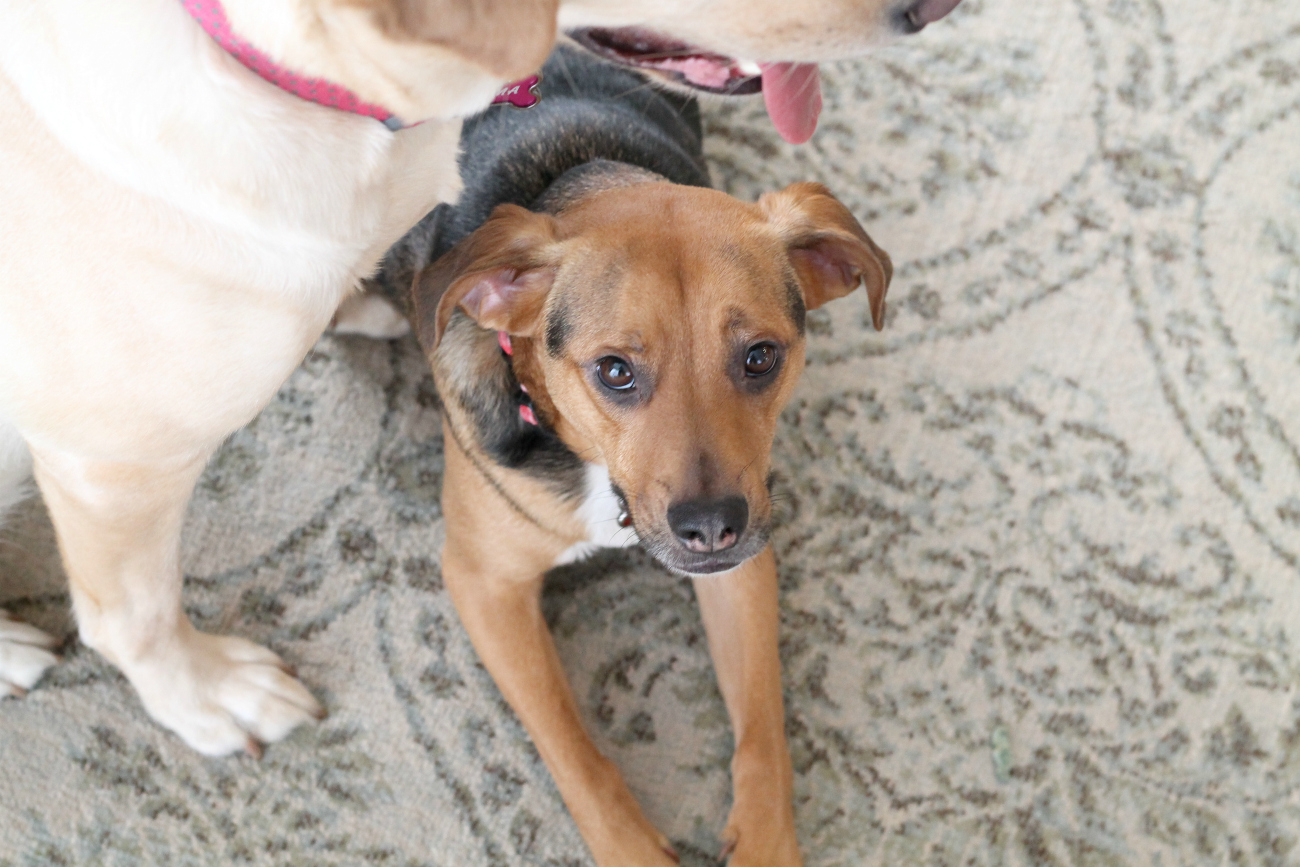 5 Things that Make Our Dogs Happy
Going for a Walk
I know this seems simple, but it's true! Going for a few laps around our neighborhood makes our dogs so happy! They love to get the exercise and they proudly walk on their leashes to check out the smells of the neighborhood. My dogs aren't what I'd like to call trained walkers, meaning – they get wrapped around each other often and have wars over who gets to smell the next upcoming mailbox. But to see the looks on their faces when I utter the words, "Who wants to go for a walk?" it's simple to see that it's something that makes them happy.
New toys / Rotating out their old ones
Everyone gets excited about getting a new toy to play with, right? I love when I find dog toys on clearance or sale at the pet store, especially their favorites, because I'll stock up and hide them away for a rainy day. I also am a firm believer in rotating out toys. Ted and Emma both have favorites that are always out, but for their other toys I keep them in a big basket and will swap them out every so often – because to them it's like discovering something new!
Feed Them the Right Food
My dogs are ALL about their food, and lately we've been feeding them Luvsome. We pick it up right at Kroger when we're grocery shopping and I love the fact that it's both affordable and a quality food! If you don't have a Kroger near you, try: Food 4 Less, Fry's, King Soopers, Owen's, Pay Less, Ralphs, or Smith's! When your pets are eating good food, you can see the difference in every aspect of their life.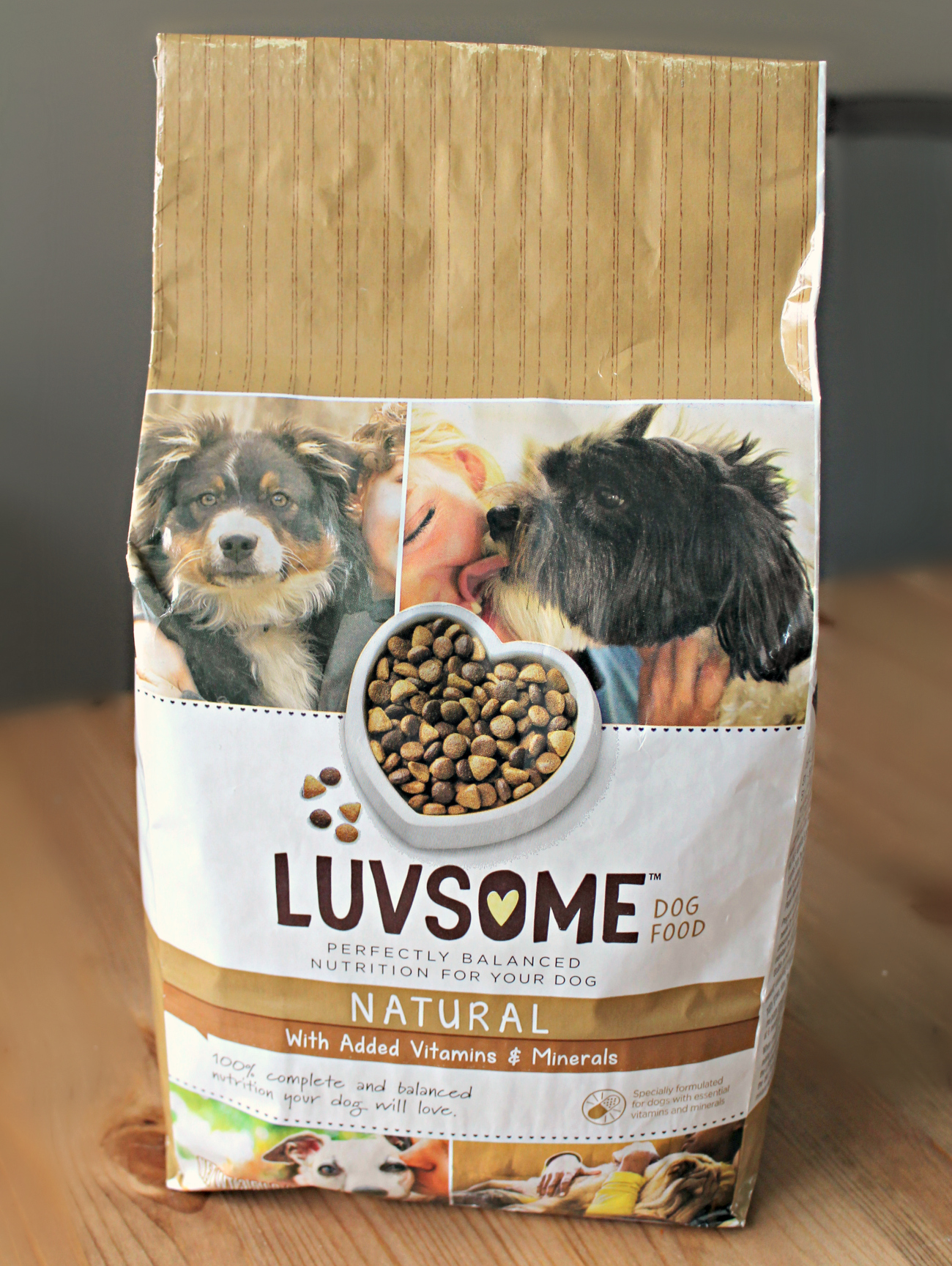 Treats
My pups absolutely love getting treats! I've been experimenting lately with DIY treat recipes at home and I'd love to continue to find more fun things to try during the upcoming months. One of their favorites are these Peanut Butter Banana treats. They're crazy for anything peanut butter – and I love that I can use treats to help them learn new things, like walking on a leash for example, ha! Still a work in progress, folks.
Verbal and Physical Praise
I love spending time giving the dogs pets, kisses, and lots of verbal praise. And we're raising two little ones who love doing the same. Our dogs are our kids heroes, they absolutely love taking part in feeding, playing, and even going for walks with the pups. Ted is my dog, so he's always around me like a shadow, his backstory is kind of a mystery since he's a rescue pup from a high-kill shelter, but I can tell he needs a bit more physical and verbal attention compared to our Labrador Emma.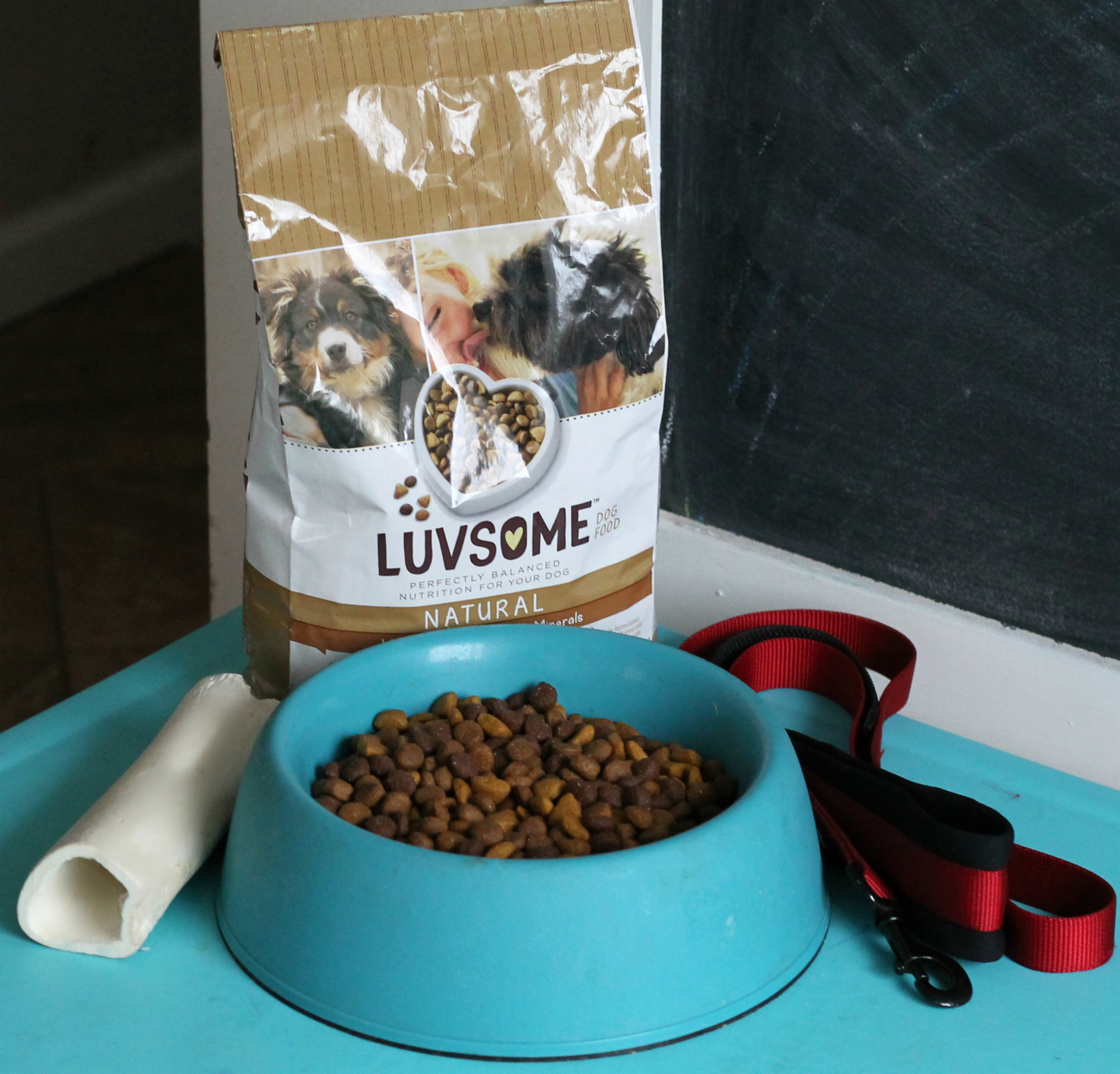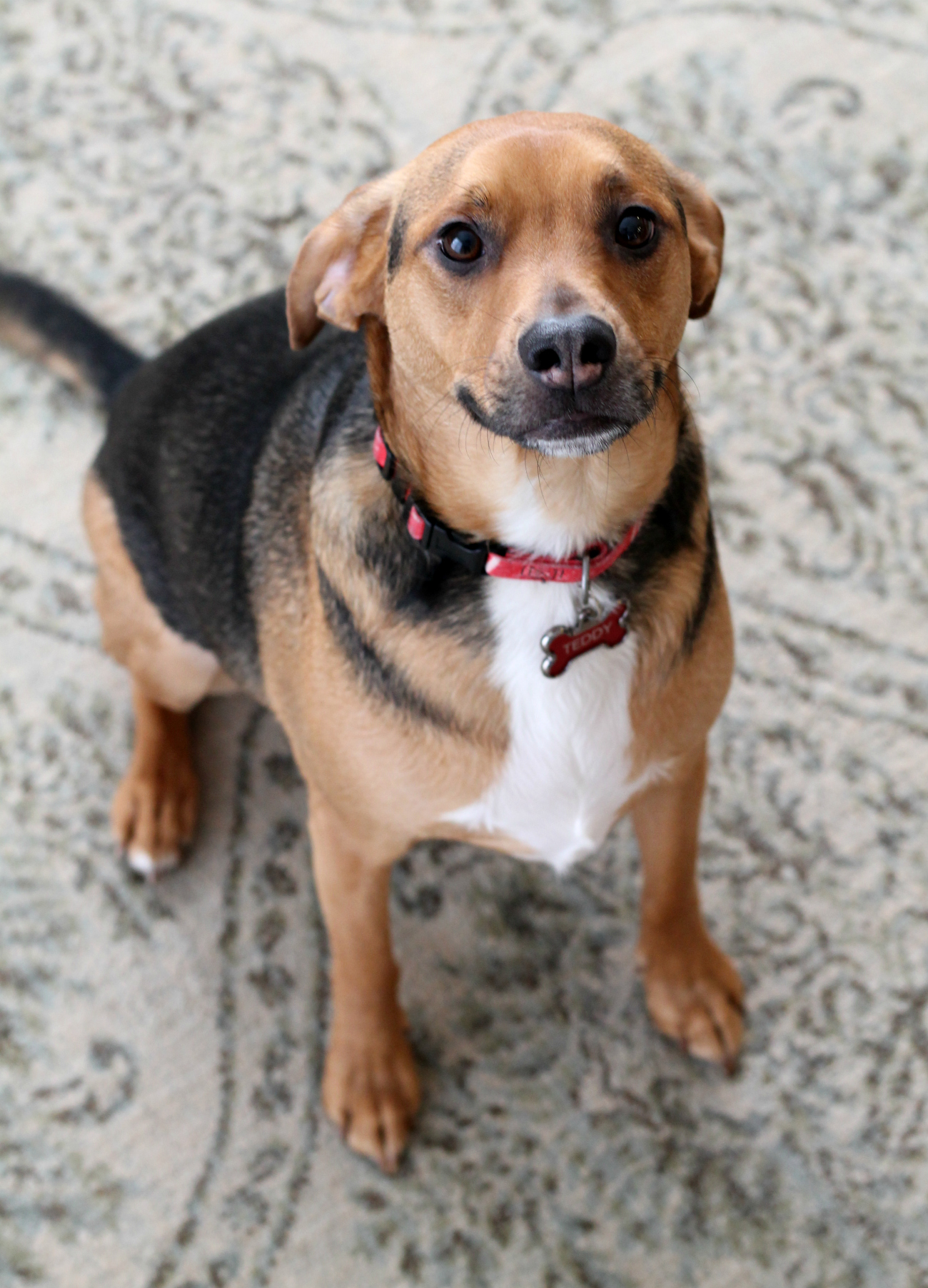 So tell me, do you do anything special to maintain the relationship between you and your pup, too? Now if you'll excuse me, it's time to take the dogs for a walk and then cool off with lots of water and a treat or two 😉
What makes YOUR dog happy?
Pin this post for later here: