The Kendall Rayburn Blog is a participant in the Amazon Services LLC Associates Program, an affiliate advertising program designed to provide a means for sites to earn advertising fees by advertising and linking to Amazon.com. Keep scrolling for 5 Under $50 Water Tables for Kids on Amazon!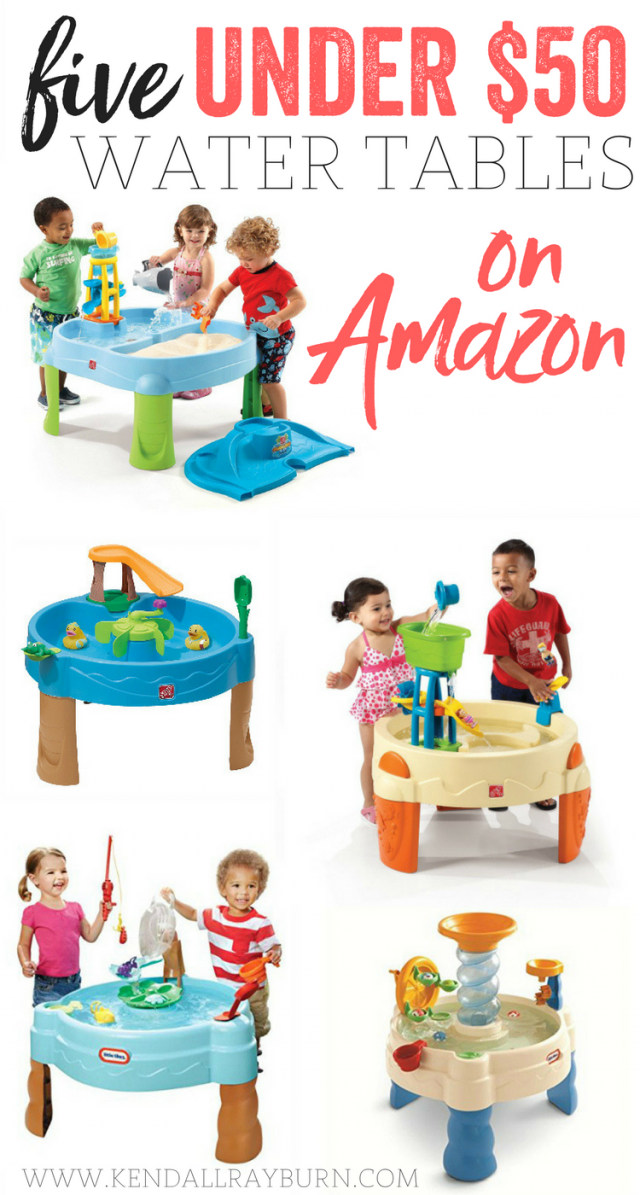 Hello, hello, friends!
Hope you're having an excellent day so far! The weather is FINALLY starting to warm up here in Michigan – it was actually over 70 degrees yesterday! And with the heat, naturally comes water tables! We currently have three water tables outside that the kids love to fill up on warm summer days. And I'm telling you what – nothing keeps those kids busier than our "water table trifecta" – and this momma loves having those precious minutes to sit back, enjoy a cup of coffee, and watch the boys play!
So today, I'm sharing 5 picks for water tables that are all under $50 on Amazon! Because fun outside doesn't have to break the bank! We also love putting water beads, rice, and even noodles for fun indoor play, too!
5 Under $50 Water Tables for Kids on Amazon!
I also wanted to take a quick second to share this new Step2 All Around Playtime Patio with Canopy Playhouse! I saw this and even though it's not under $50, I had to share because it's wheel chair friendly – and because it's just flat-out cool! You can find it on Amazon here.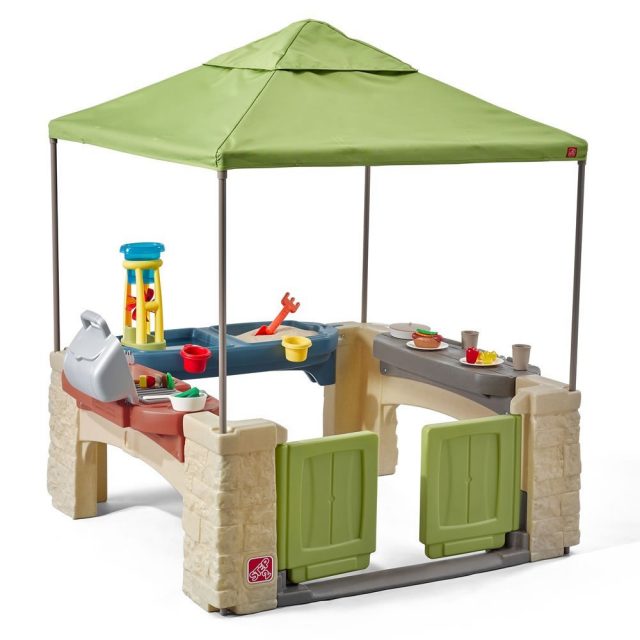 Do YOUR kids have a water table?
Which one do you have – and how do you make the most of time outside with your kiddos?
Love this post? Pin it for later here: