The Kendall Rayburn Blog is a participant in the Amazon Services LLC Associates Program, an affiliate advertising program designed to provide a means for sites to earn advertising fees by advertising and linking to Amazon.com.
Hello, friends!
Hope you're having a great day! I'm not going to lie, I'm a little obsessed with making slime with my kiddos. We are having an absolute blast coming up with different combinations for our creations, and today we're sharing the recipe for an Easy Galaxy Slime!
This is by far my favorite so far. It's just so gorgeous and the texture is much firmer than the other slimes we've made, this one is almost like a dough. I just can't wait for you to make this, too!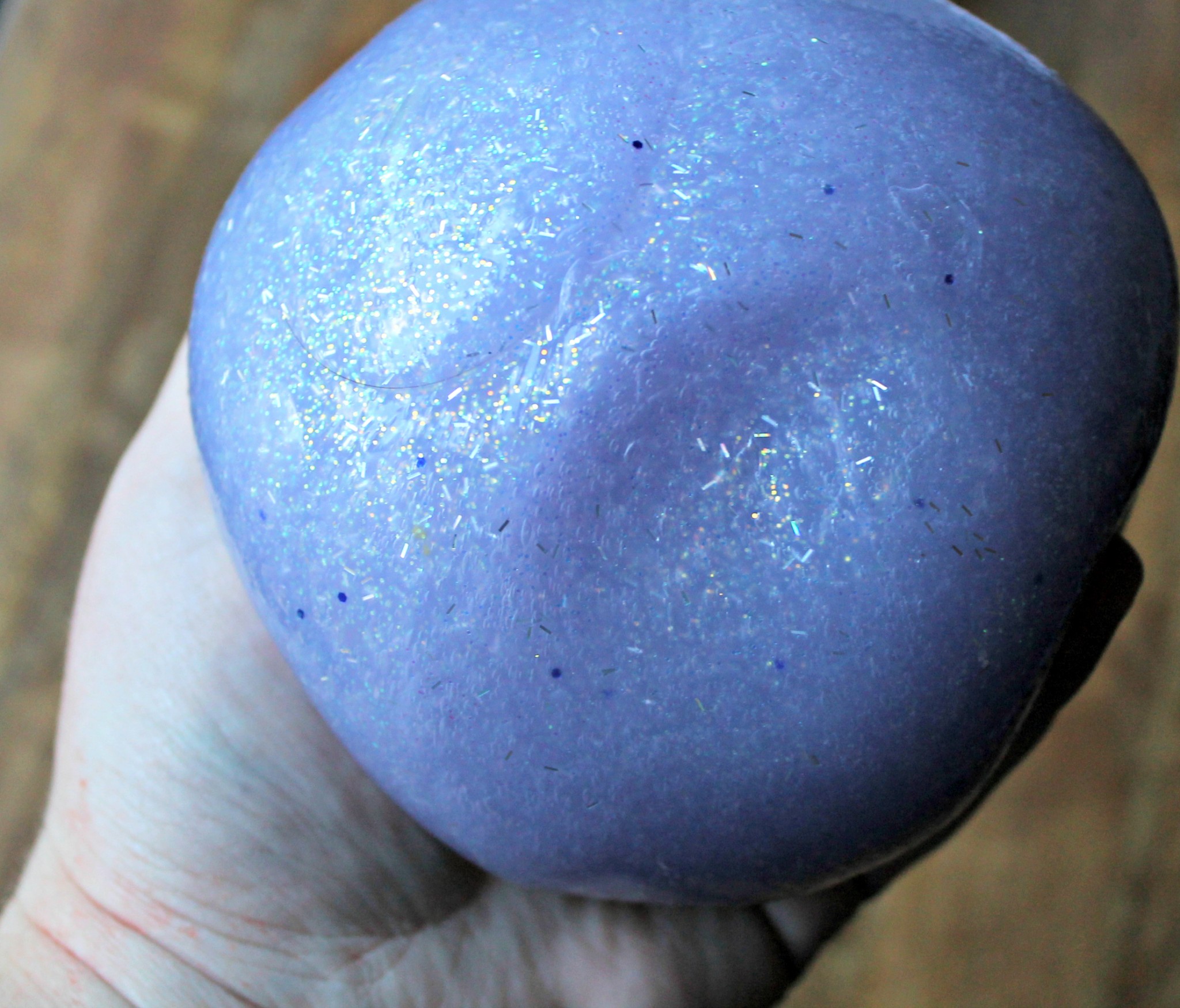 Isn't it beautiful?! It's so glittery and amazing!
Here's how to make it:
Steps:
1 | Squeeze two bottles of Elmer's Washable Glitter Glue into a large bowl.
2 | Add 1/2 cup of warm water and stir with a wooden spoon (I like this spoon because it has corners for scraping the sticky glue, makes it so much easier!).
3 | Slowly mix in 1/2 cup of liquid starch. *Tip do not dump in all at once, be sure to add little bits at a time while continuously mixing with either your hands or a wooden spoon.
4 | Remove from bowl and knead until desired texture is achieved. The more you knead your slime, the firmer it will become, so if you don't like the slimy, sticky texture, keep kneading!
Pretty easy, right? I'll pop the links below so you can shop for everything you need to do this protect with your little ones, too!
Shop for everything you need:


Related Posts: DIY Flubber, Five-Ingredient Spooky Slime
Have YOU ever made a DIY Slime?
What is your favorite sensory activity to do with your kids?
Love this post? Pin it for later here: