A huge thanks to our friends at Red Roof Inn for sponsoring todays post. This post may contain affiliate links, purchasing through these links will earn a small commission for this blog at no additional cost to you. Keep scrolling to check out pet friendly hotels and travel tips! #RedRoofLuvsPets #PetsStayFree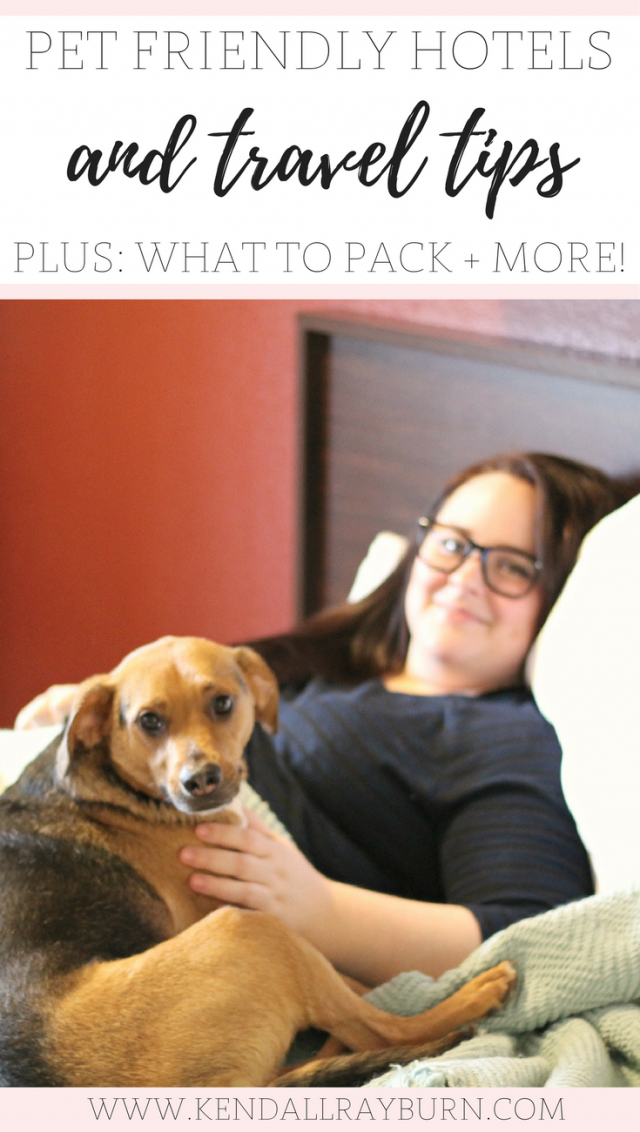 Hello, friends!
If you follow me on social media, you might have seen a few posts about my pup Ted and I staying at the Red Roof Inn. We checked in to our local Red Roof Inn for a night of rest and relaxation, exactly what we needed. I love that when traveling, I don't have to leave Ted at home because there is a place to accommodate us!
Want to check out the room? I can't wait to show you how nice and cozy it is!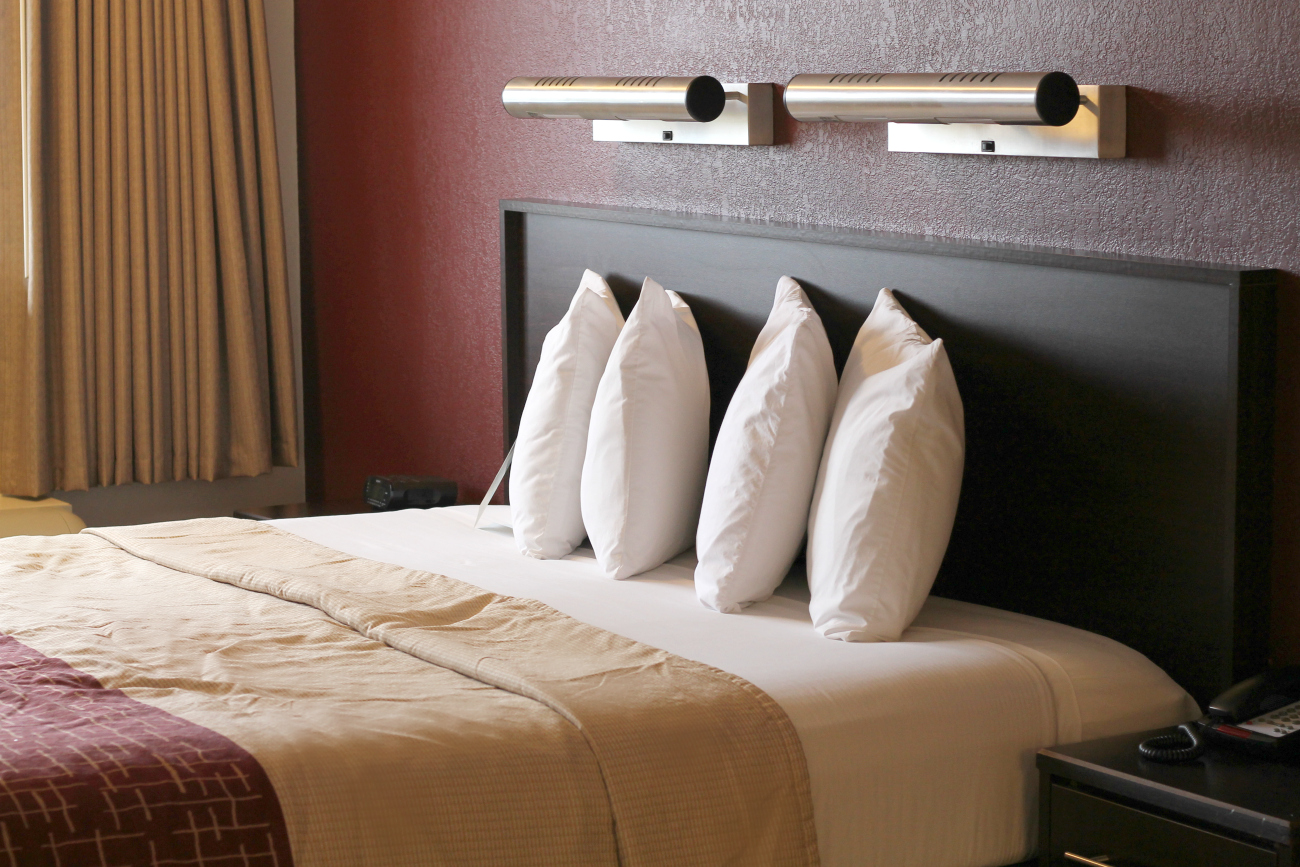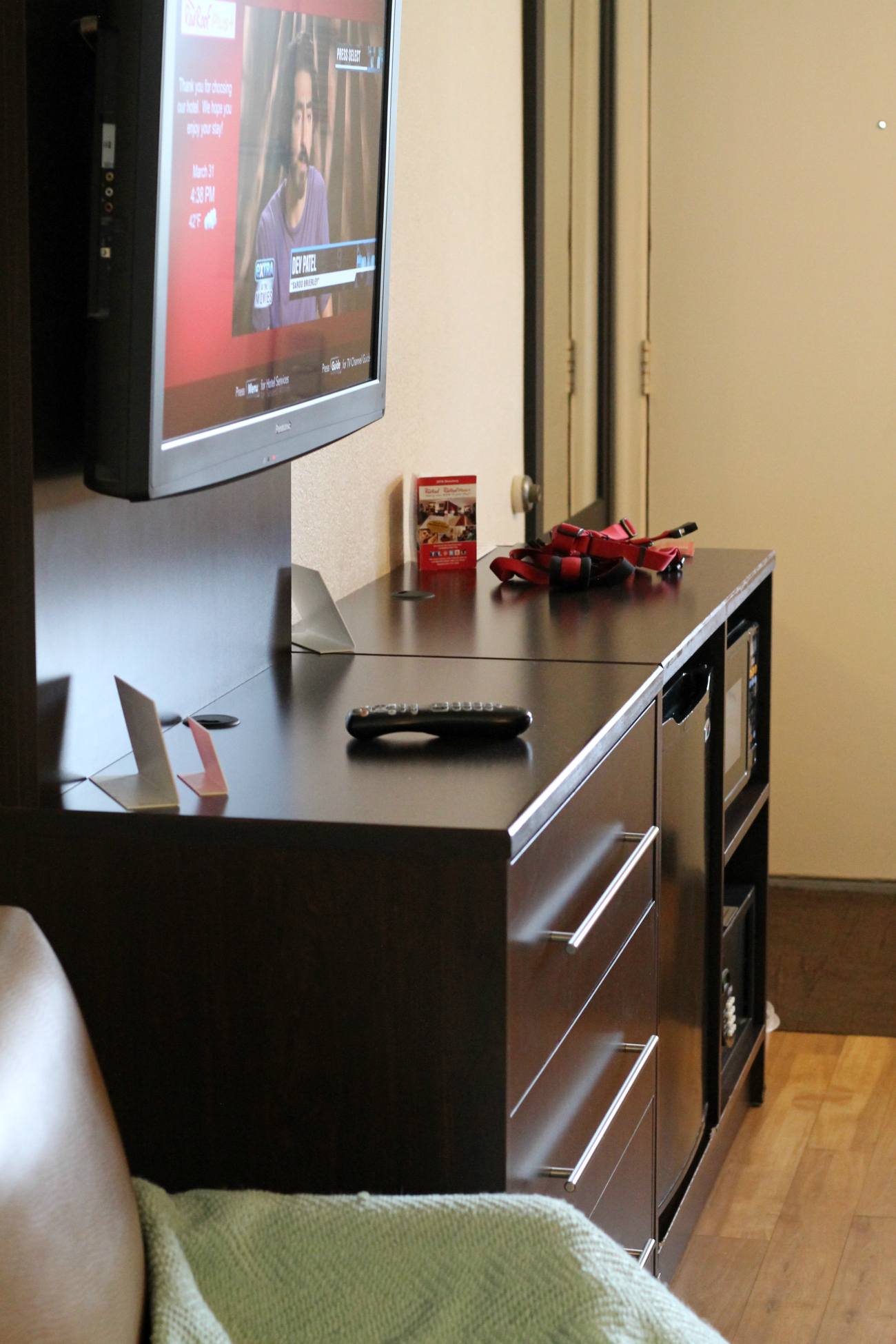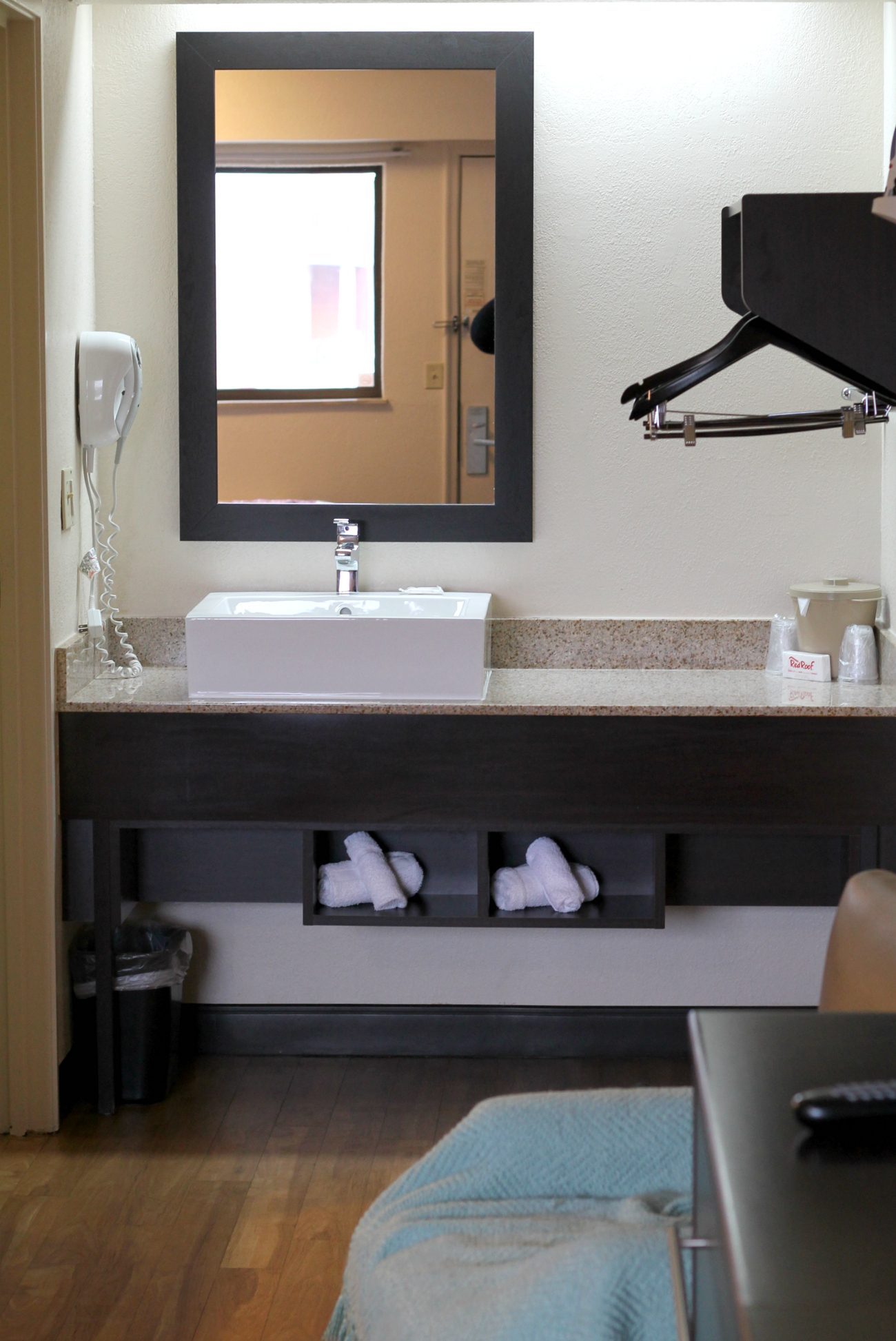 Isn't the room gorgeous? The first thing we did when we arrived was check out all of the different things the space had to offer, lots of cozy spots to curl up for Ted. Red Roof Inn allows one well-behaved animal at absolutely no additional cost to you, which makes it easy to travel with your pet!
Ted had an absolute blast soaking in the tub for his bath, and lounging on the comfy bed! We brought his favorite blanket with us so he'd feel right at home.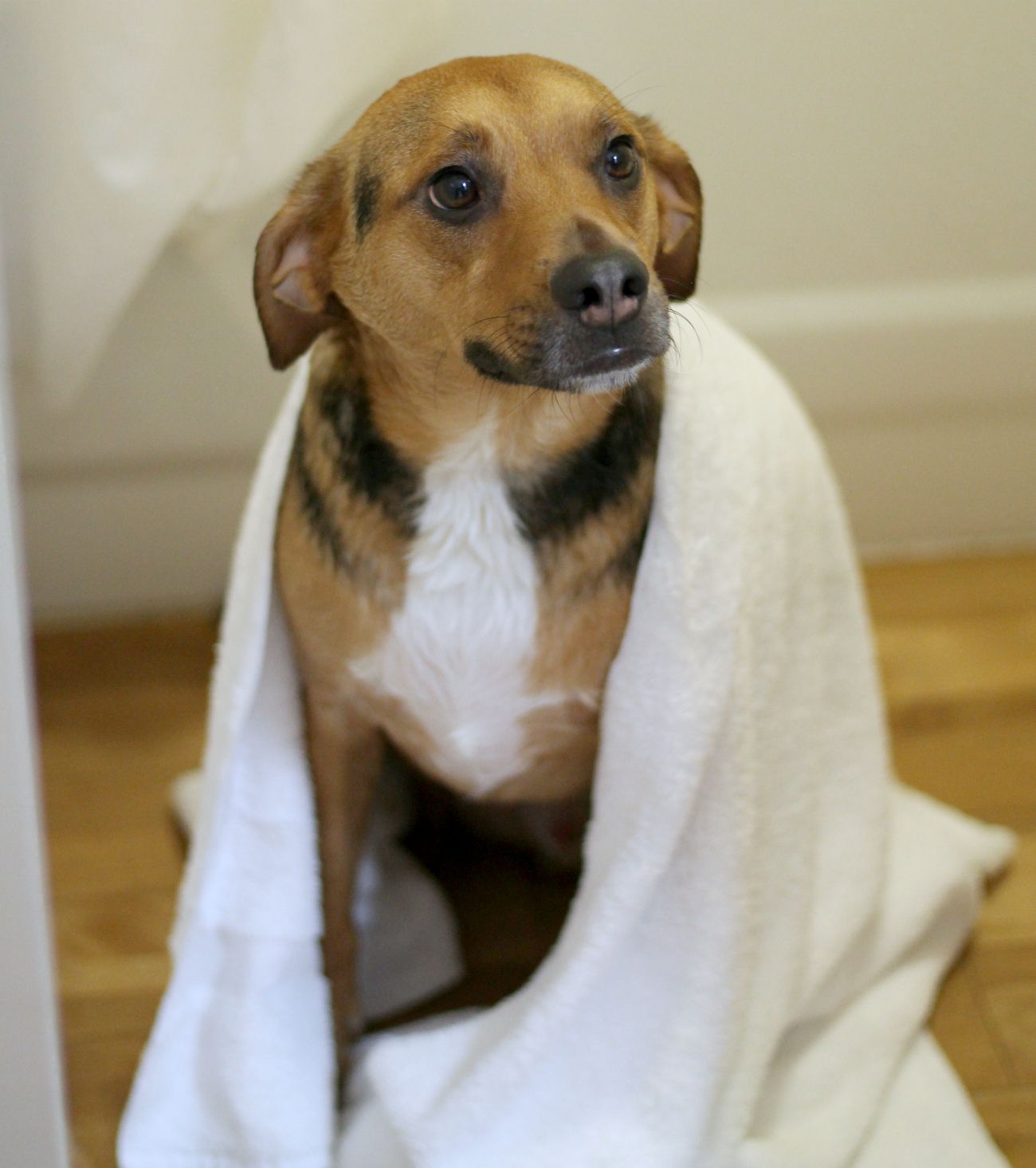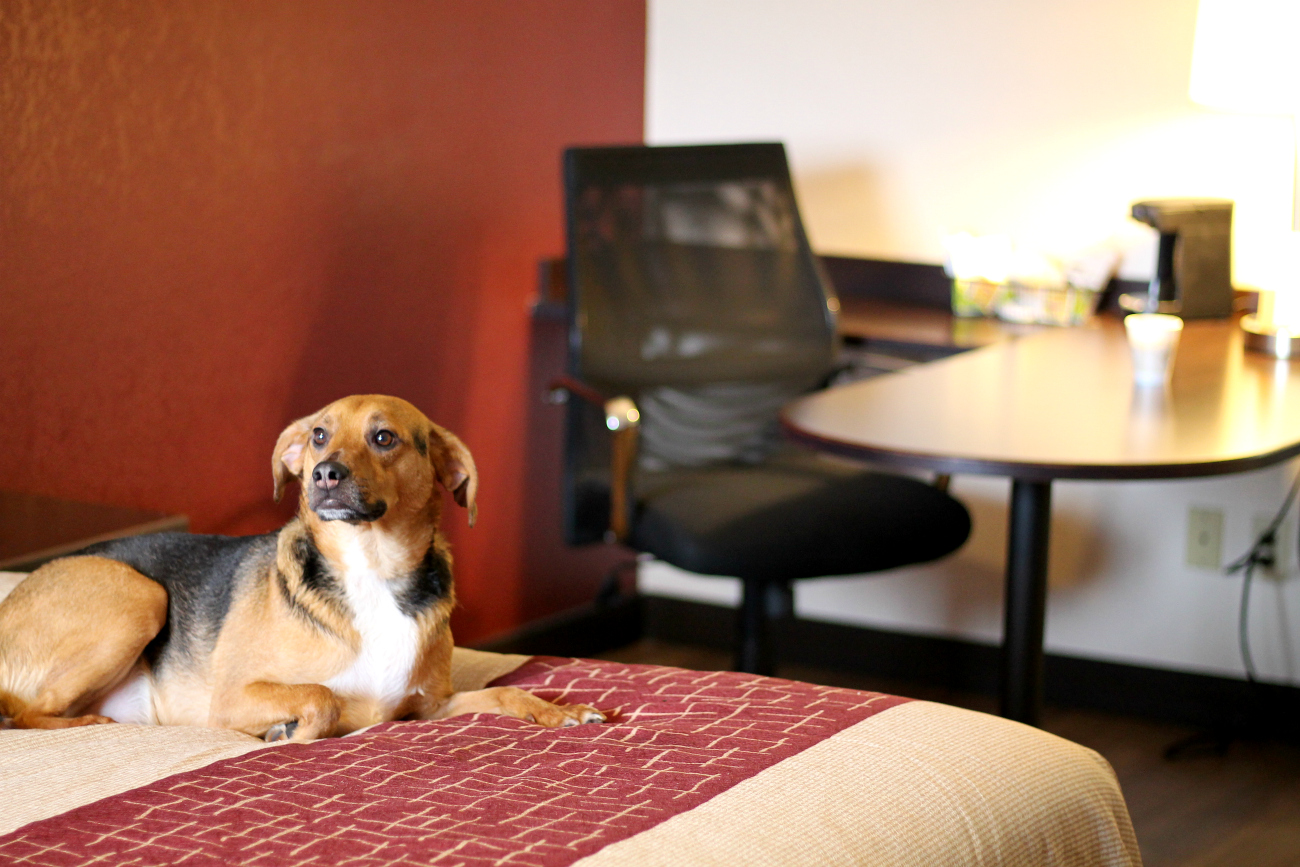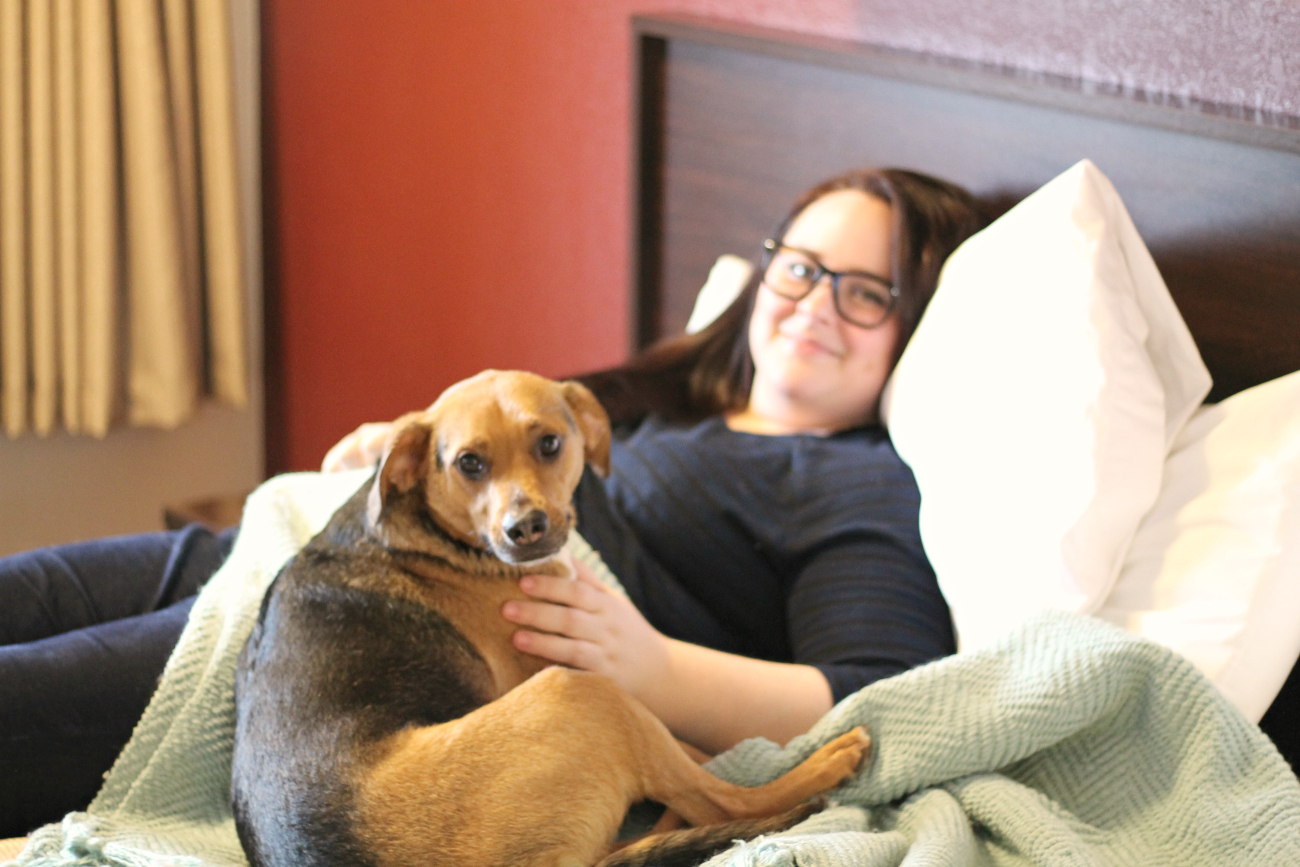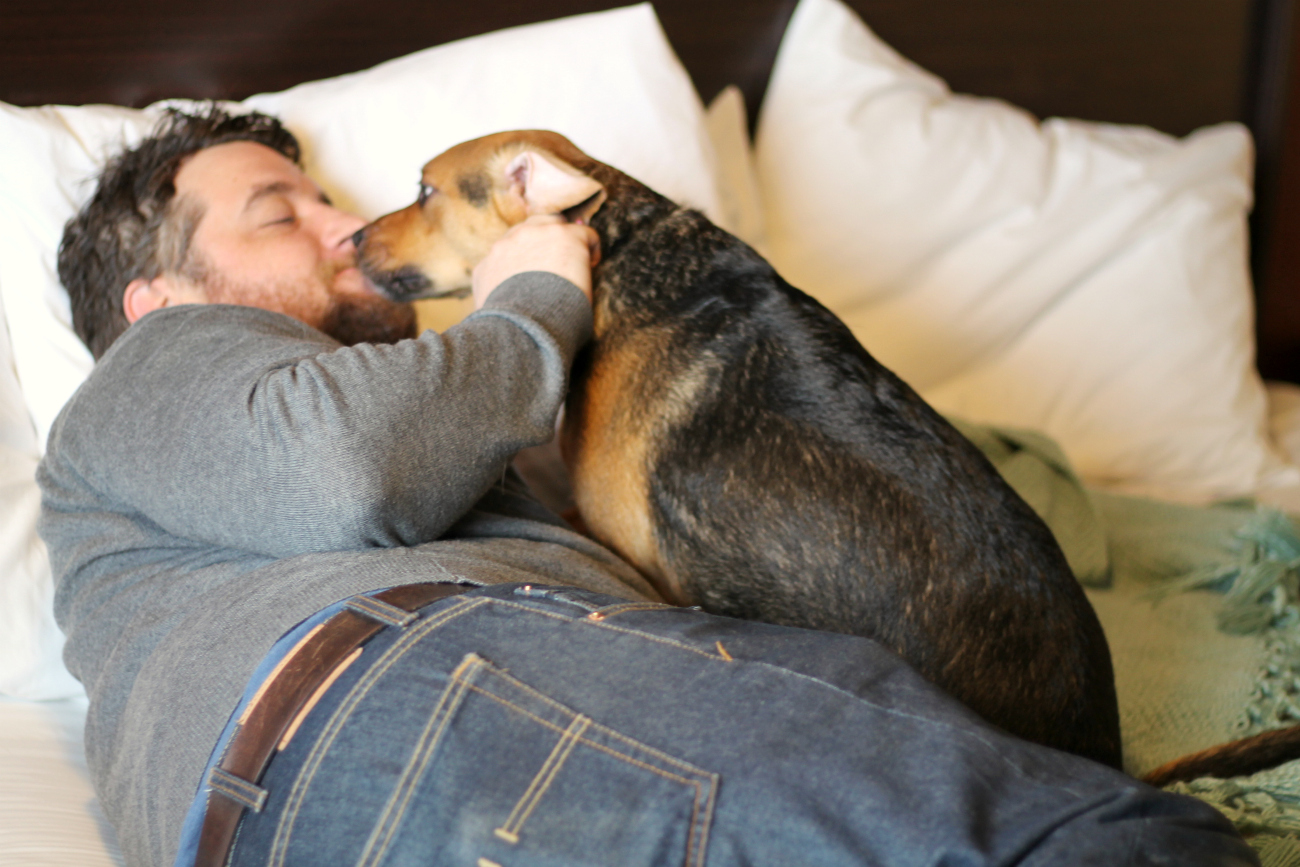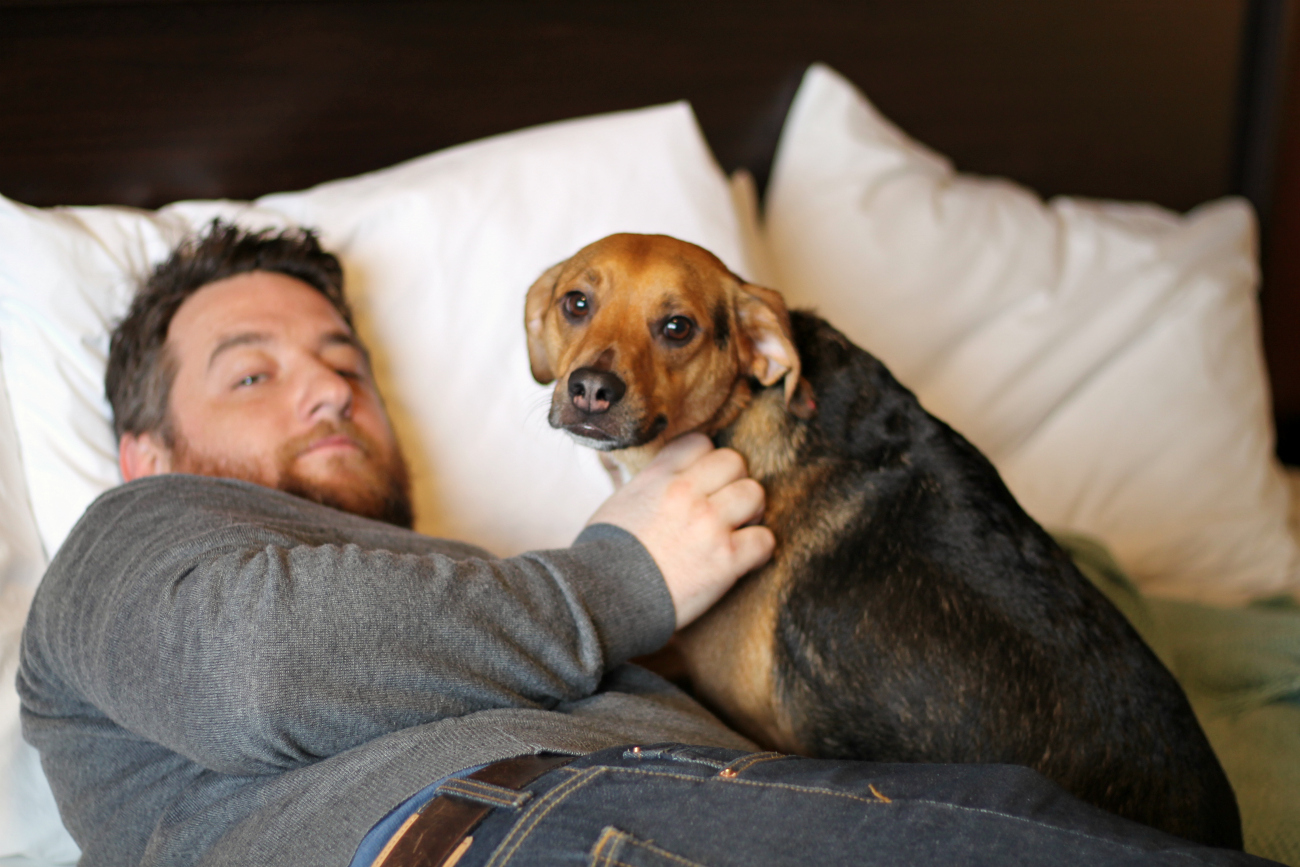 Ted is such a loving pup, and it was so nice to do something special for him. The whole trip from the car ride there to the bath, to the snuggle time – he loved all of it. We treat our pets like family, and with our boys safely at their grandpas – it was just nice to relax and have a night away!
Here's what we packed for Ted's stay:
Pet carrier
Food
Water
Bowls (for food and water)
Treats
A favorite blanket and toy
Leash or harness
Collar with tags
Grocery Bags (for clean-up)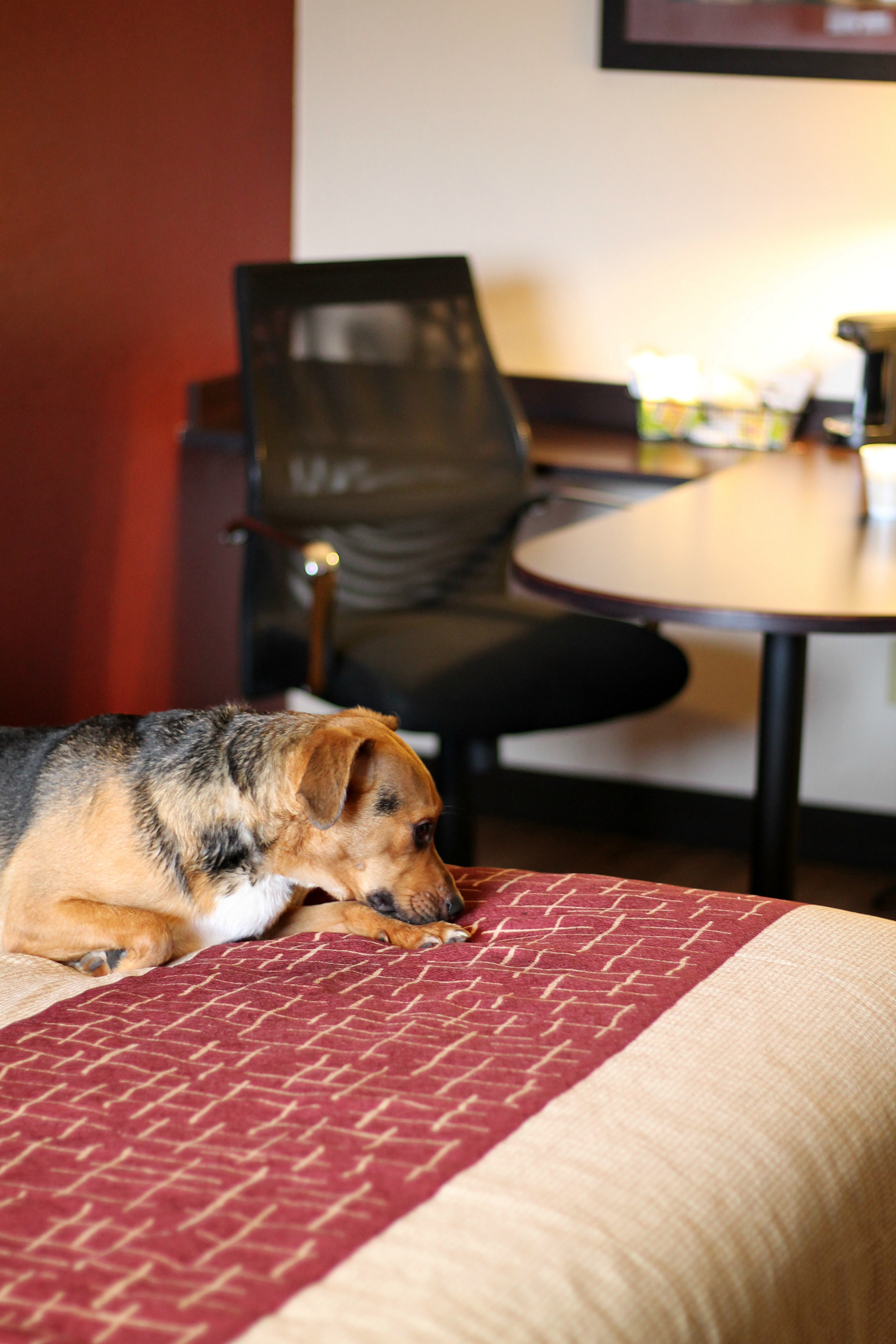 Pet Travel Tips:
Find and book your Red Roof Inn stay ahead of time so you can keep to your schedule. Head HERE to use the Red Roof Inn locator.
Be sure to research ahead of time so you can get the best price – some rooms start at just $49.99 a night!
Don't forget to schedule potty breaks along your journey.
Pack a light snack for your pup for the journey.
If your dog prefers to travel in a crate, add in a few comforting items so they feel more at ease. Ted travels on my lap, so I always bring his blanket and a favorite toy to keep him comfortable and busy.
I am so happy we took the night away, it was refreshing, and just what we needed. And I love knowing that the next time we travel as a family, our pups are welcome at Red Roof Inn, too! Be sure to keep them in mind the next time your family hits the road – and don't forget to bring your pet!
Have YOU ever traveled with your pet?
Leave any tips in the comments below!
Love this post? Pin it for later here: