This shop has been compensated by Collective Bias, Inc. and its advertiser. All opinions are mine alone. The following content is intended for readers who are 21 or older. #SVEDKASummer #CollectiveBias
Keep scrolling to see how to make this delicious Mint Watermelon Lemonade Cocktail!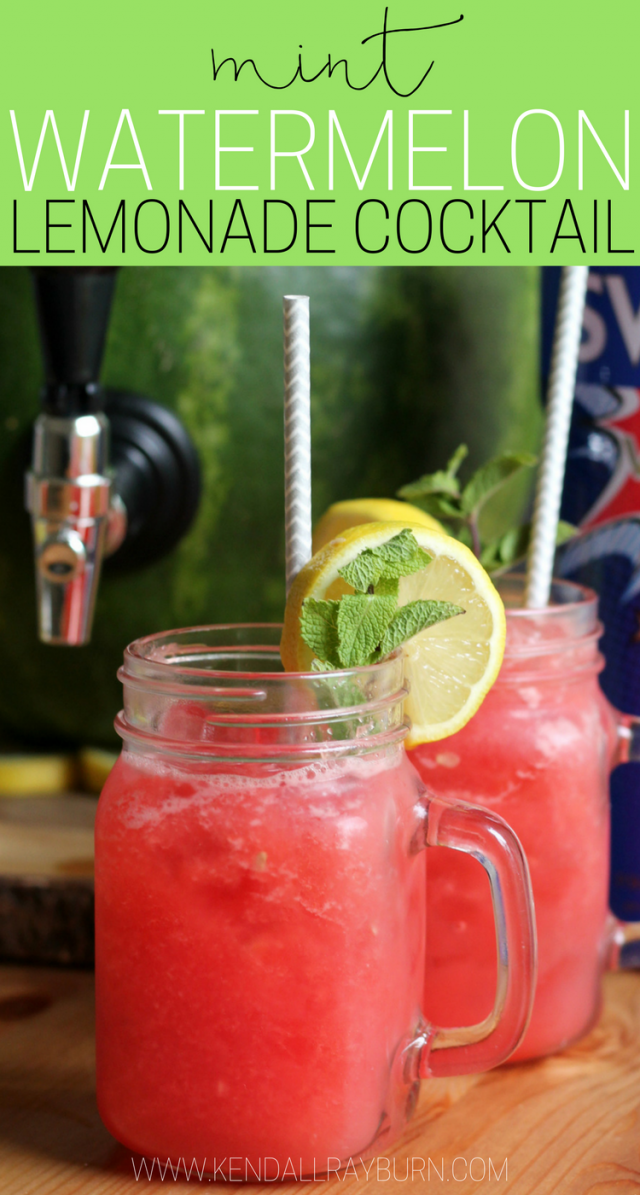 Hello, friends!
I am so excited to share today's post with you! Today I'm sharing the recipe for a delicious Mint Watermelon Lemonade Cocktail! And this is no ordinary cocktail, because it's served OUT OF A WATERMELON! Yep, let's get excited!
Preparing Your Watermelon
When shopping for our watermelon, we tried to find one with a fairly flat base so it could stand up straight. If you can't find a watermelon with a flat base, fear not, you can easily cut the bottom flat so it can stand. You can also prop the bottom of your watermelon up with lemon slices (we ended up doing this so it was nice and sturdy).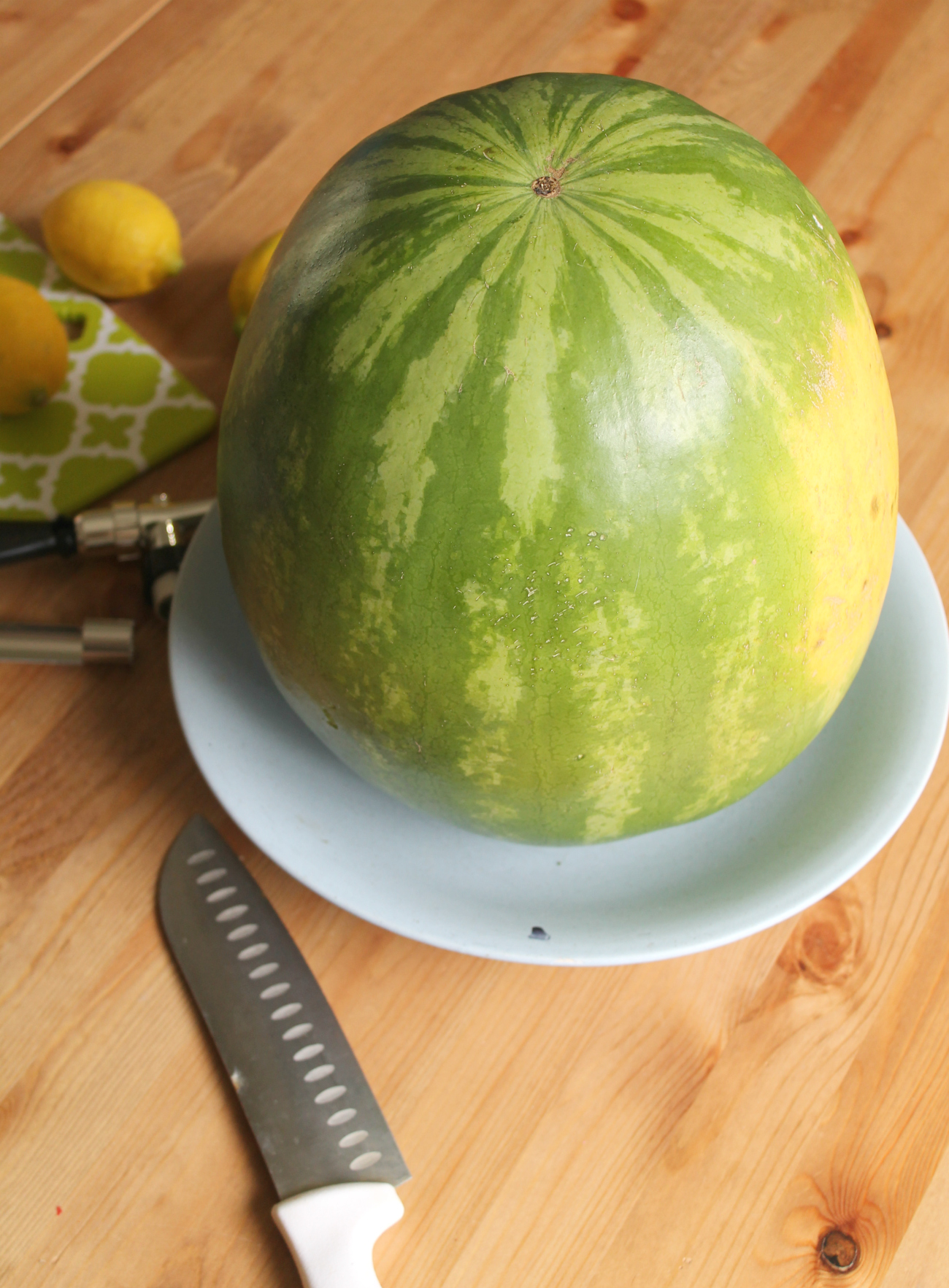 Place your watermelon in a large bowl, this can be a messy job! Cut the top off of your watermelon just like you would a Halloween pumpkin. We cut ours at a downward angle for easy removal. Once the top is removed, scoop out the watermelon from the inside, and place it in a large bowl.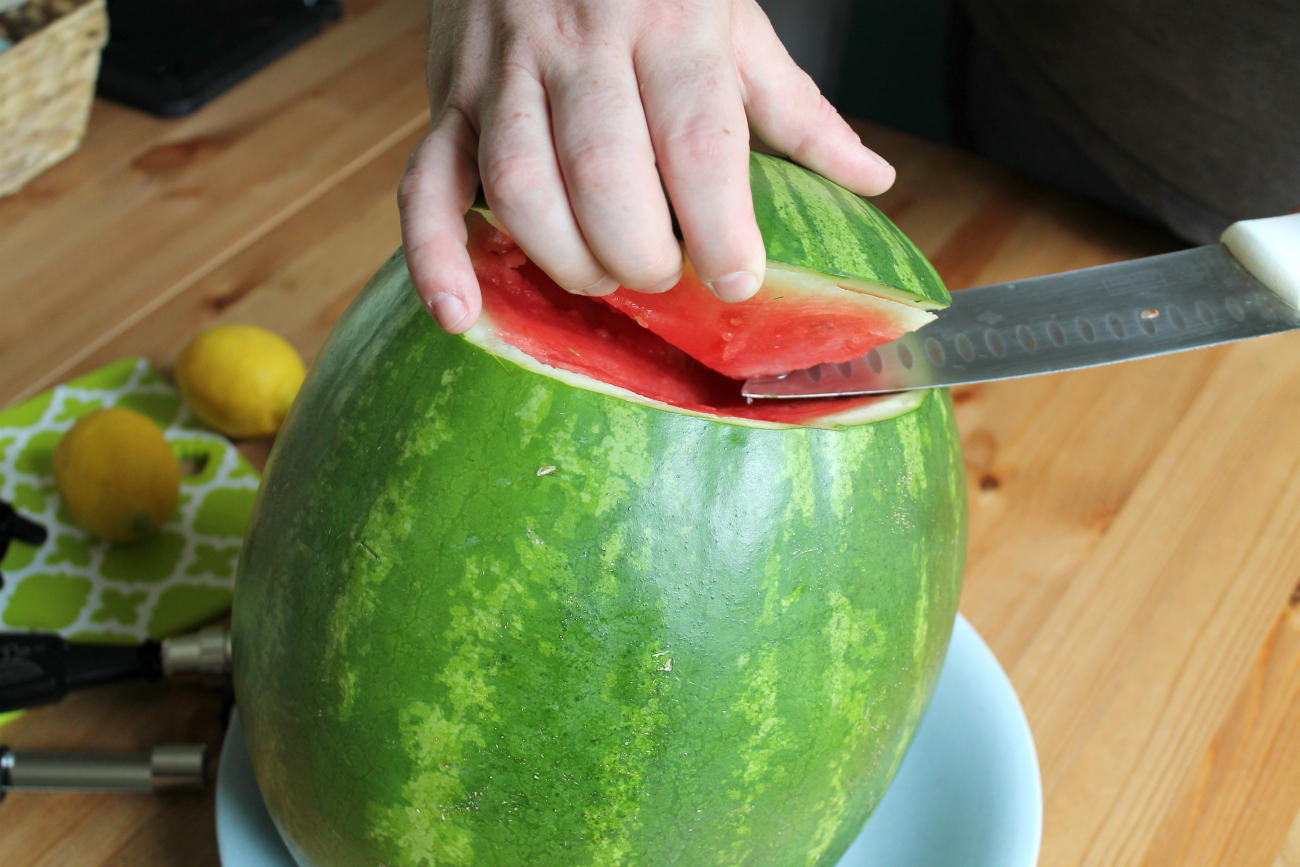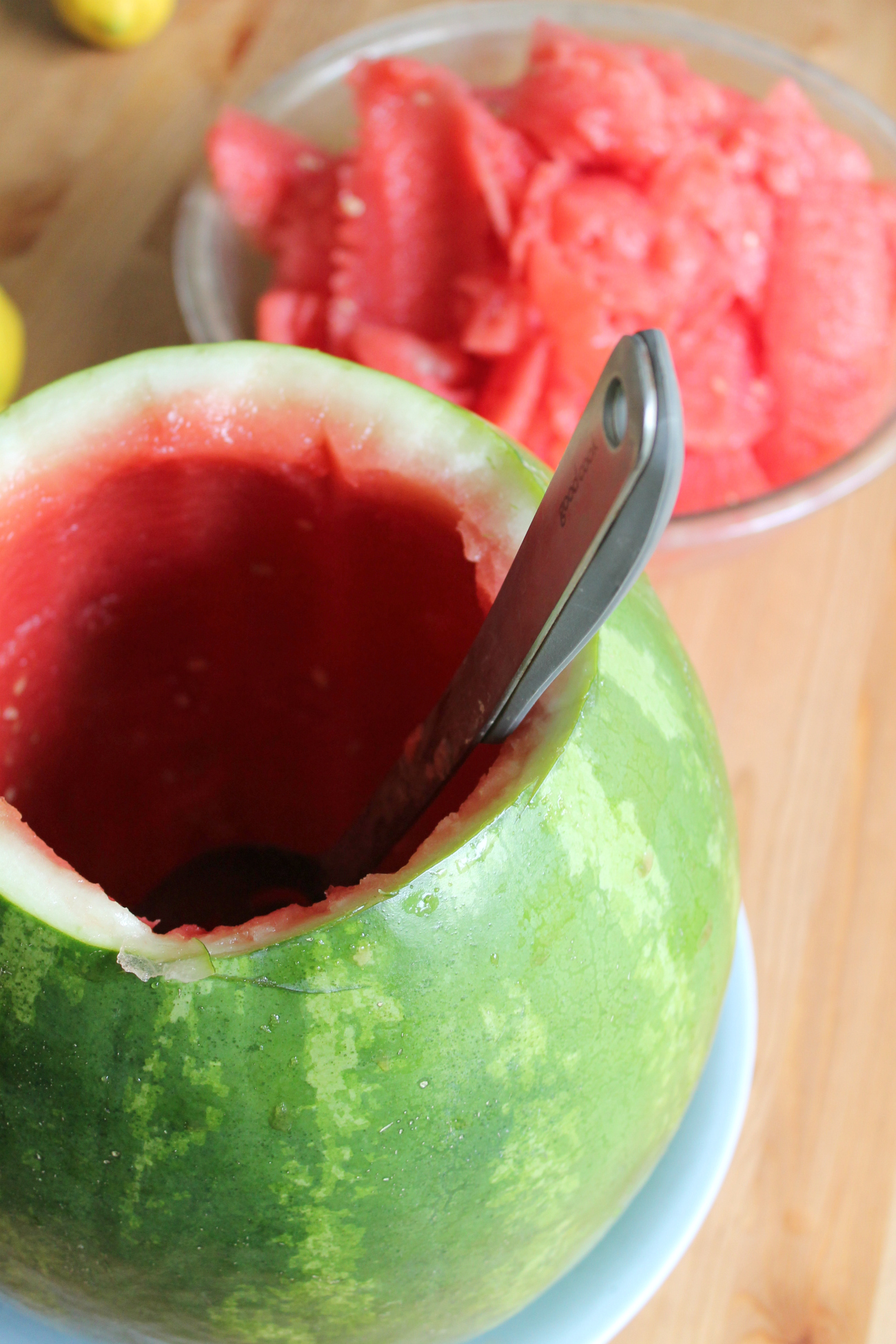 Once you've got all of the watermelon out, you're ready to install your tap! There are a lot of different ways to do this, I simply bought a kit! It came with a tool to carve the perfect sized hole, and tapping equipment. You can easily pick one of these up at the grocery store!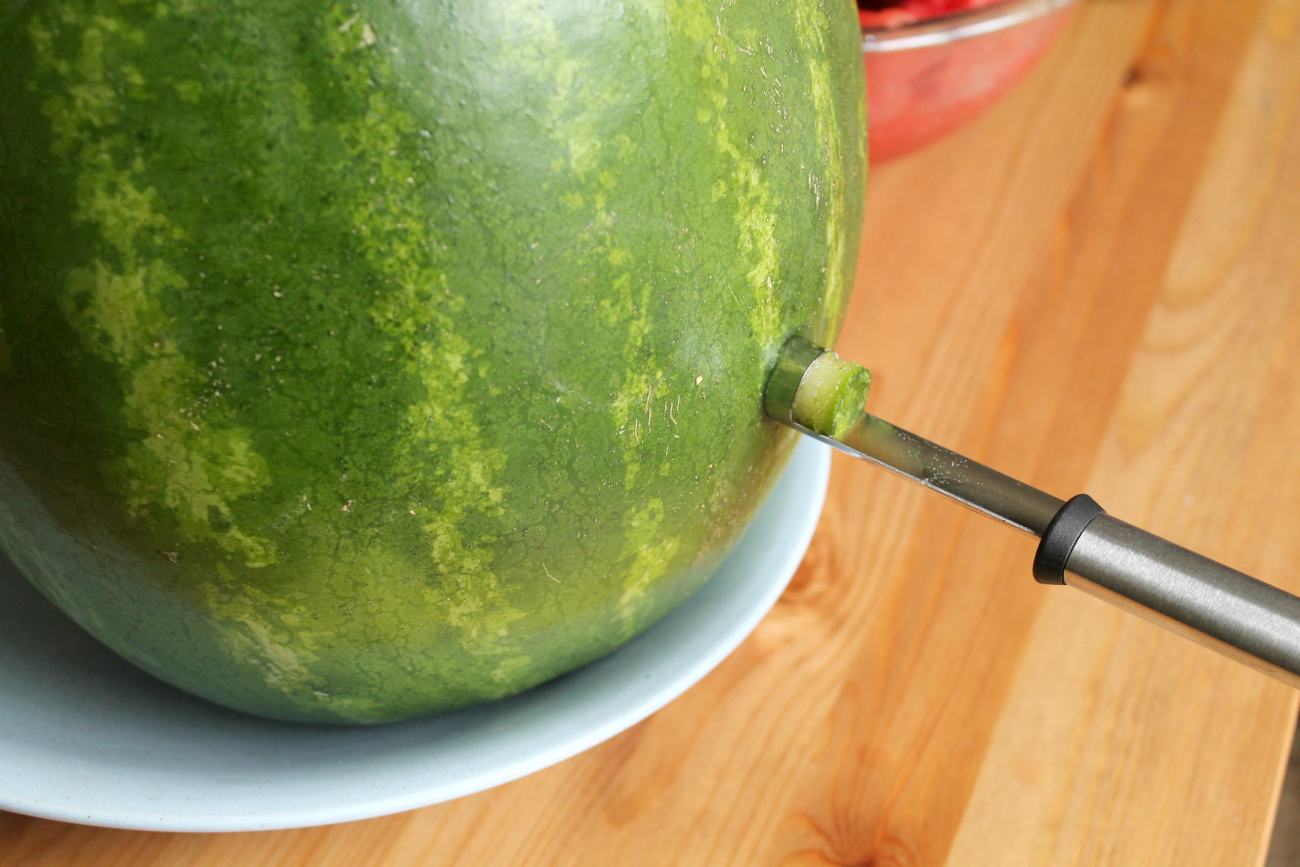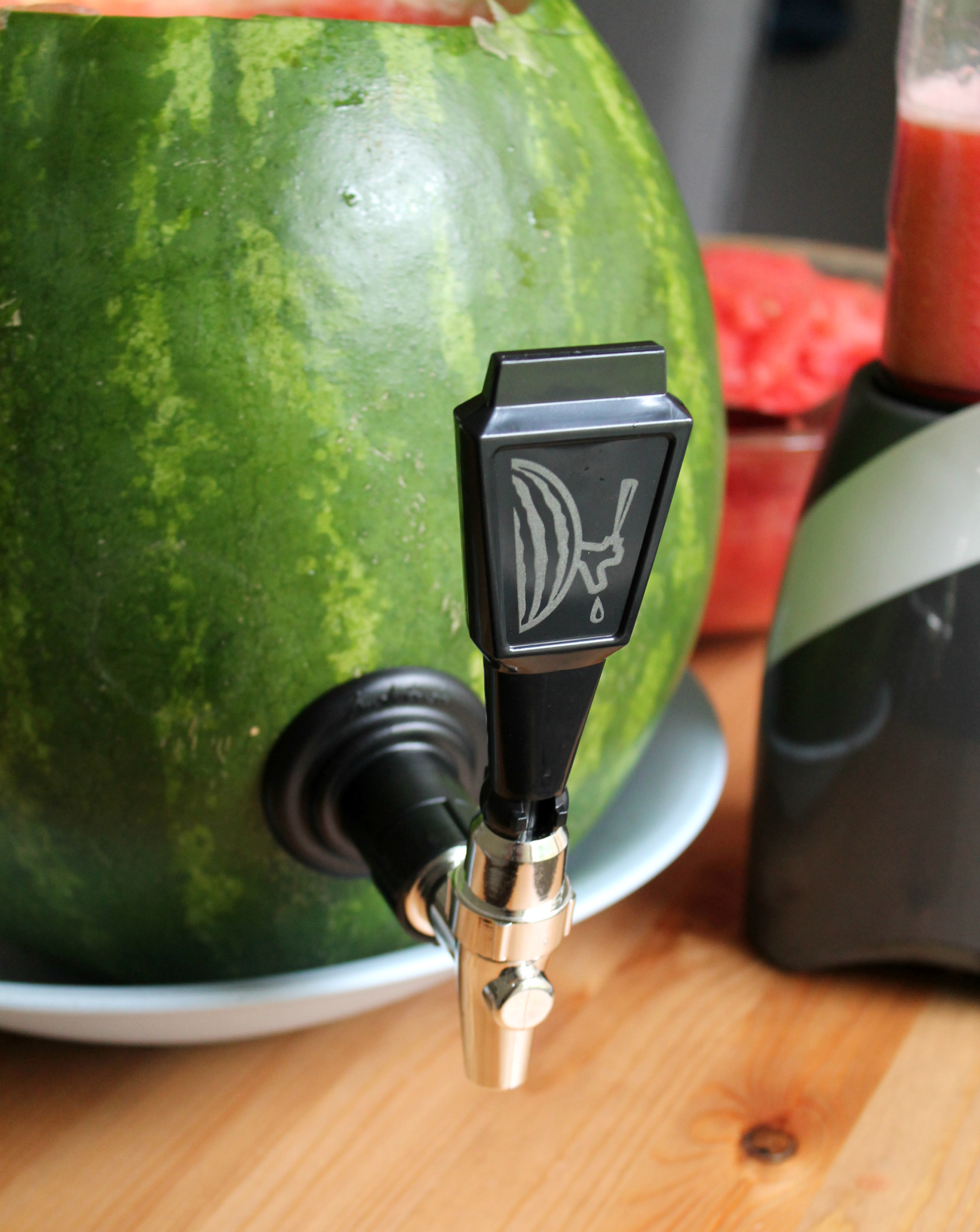 Now that we have our tap installed, let's make our drink!
Making Your Cocktail in the Tapped Watermelon
Start by filling your watermelon with ice, be sure to leave about 3 inches of space at the top. Using a blender, blend your watermelon in the bowl until it's a nice slushy consistency. I used a small personal blender and it worked great! I filled the watermelon 1/2 way with the slushy mixture.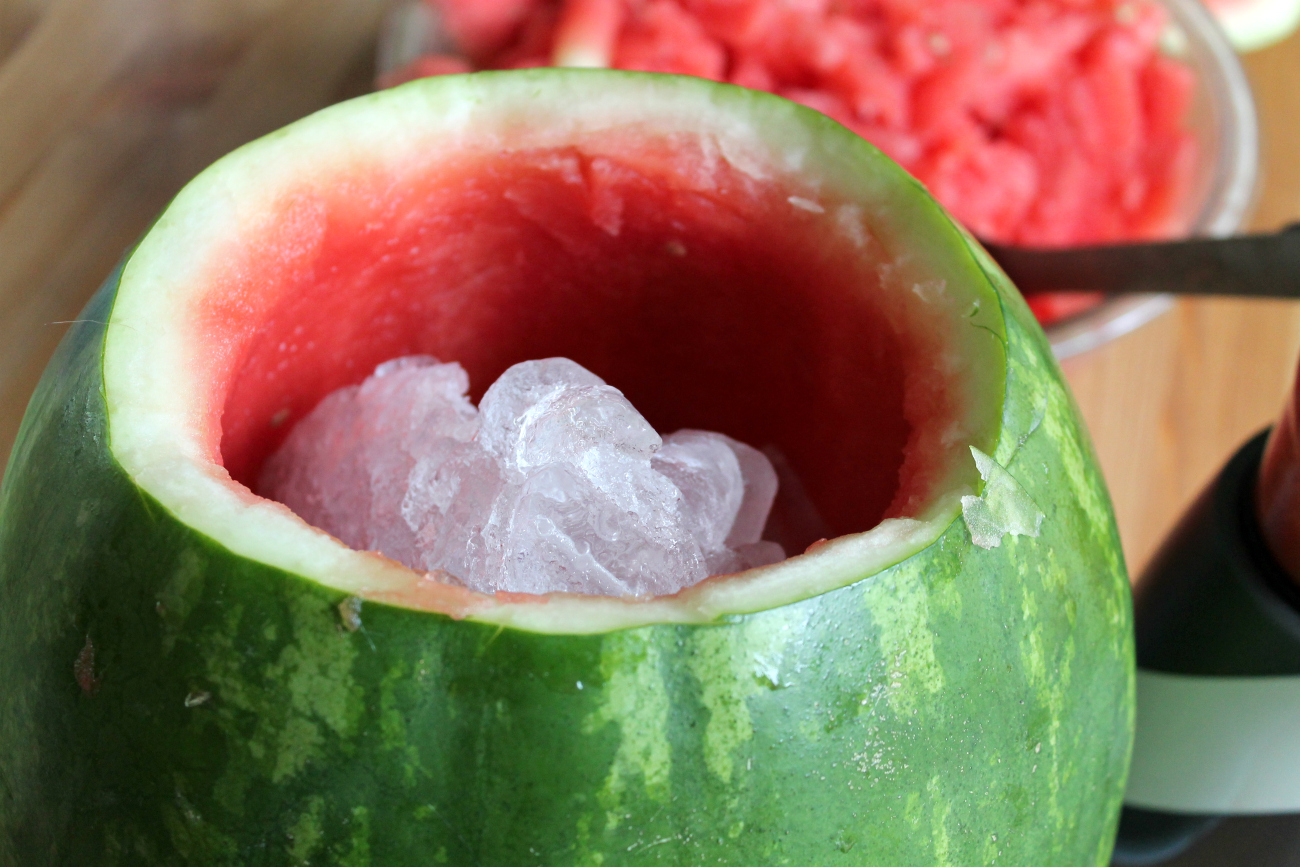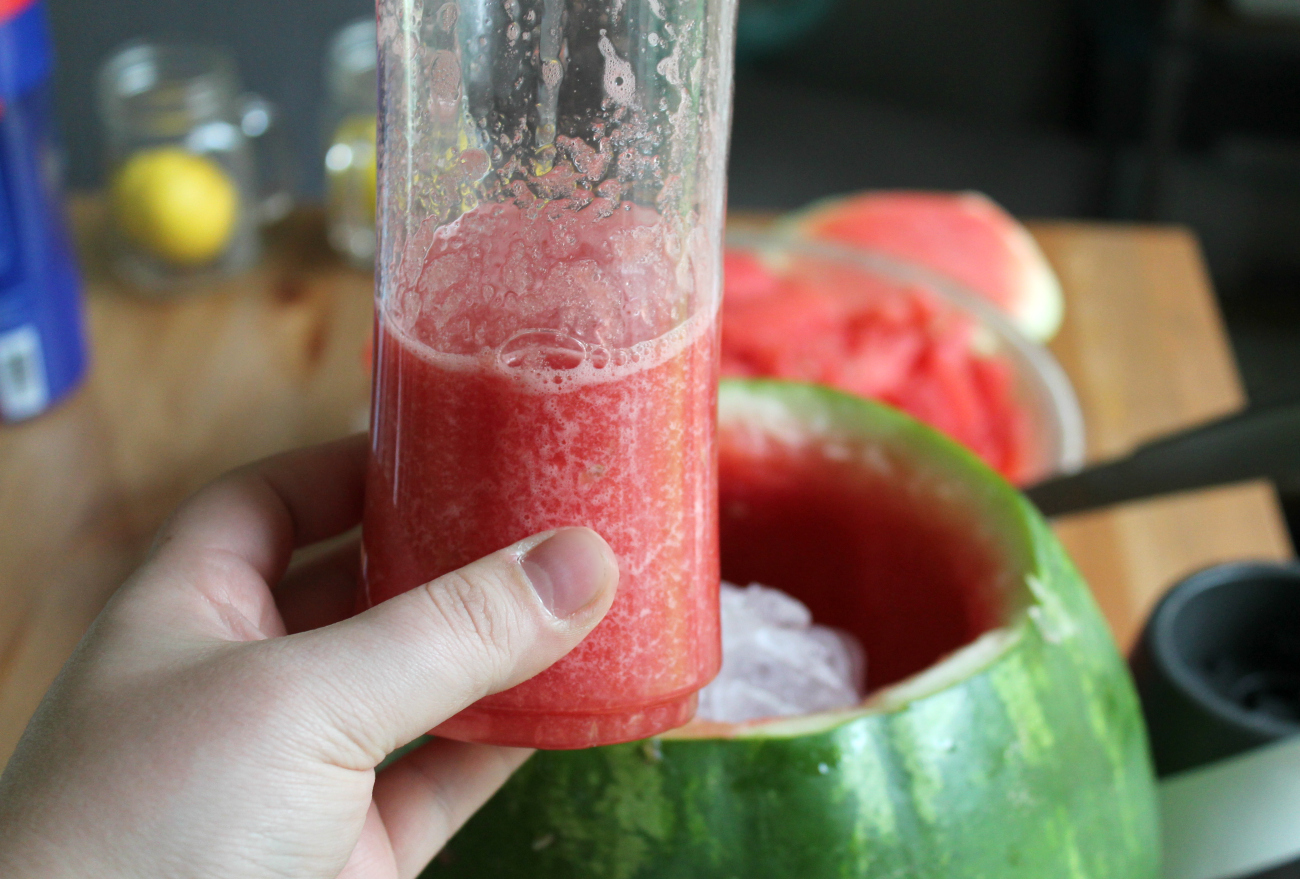 Using your favorite lemonade, fill the watermelon until the ice line, there should be 3-4 inches of watermelon that is bare. Now, it's time for the fun part – adding the SVEDKA! I use SVEDKA because the flavor can't be beat – which is probably why it's the #1 imported vodka in the US. It's imported from Sweden, and is proudly named after its country of origin.
Fun Fact: The word SVEDKA is a portmanteau of the word 'Svenska' (meaning 'Swedish') and 'Vodka' (derived from the Slavic word 'voda'). As these two words are combined, SVEDKA – pretty cool, right?
Also, before heading to the store – if you have ShopKick, be sure to check out this current offer: Earn 75 kicks for scanning the UPC at shelf and 200 kicks for purchasing the product.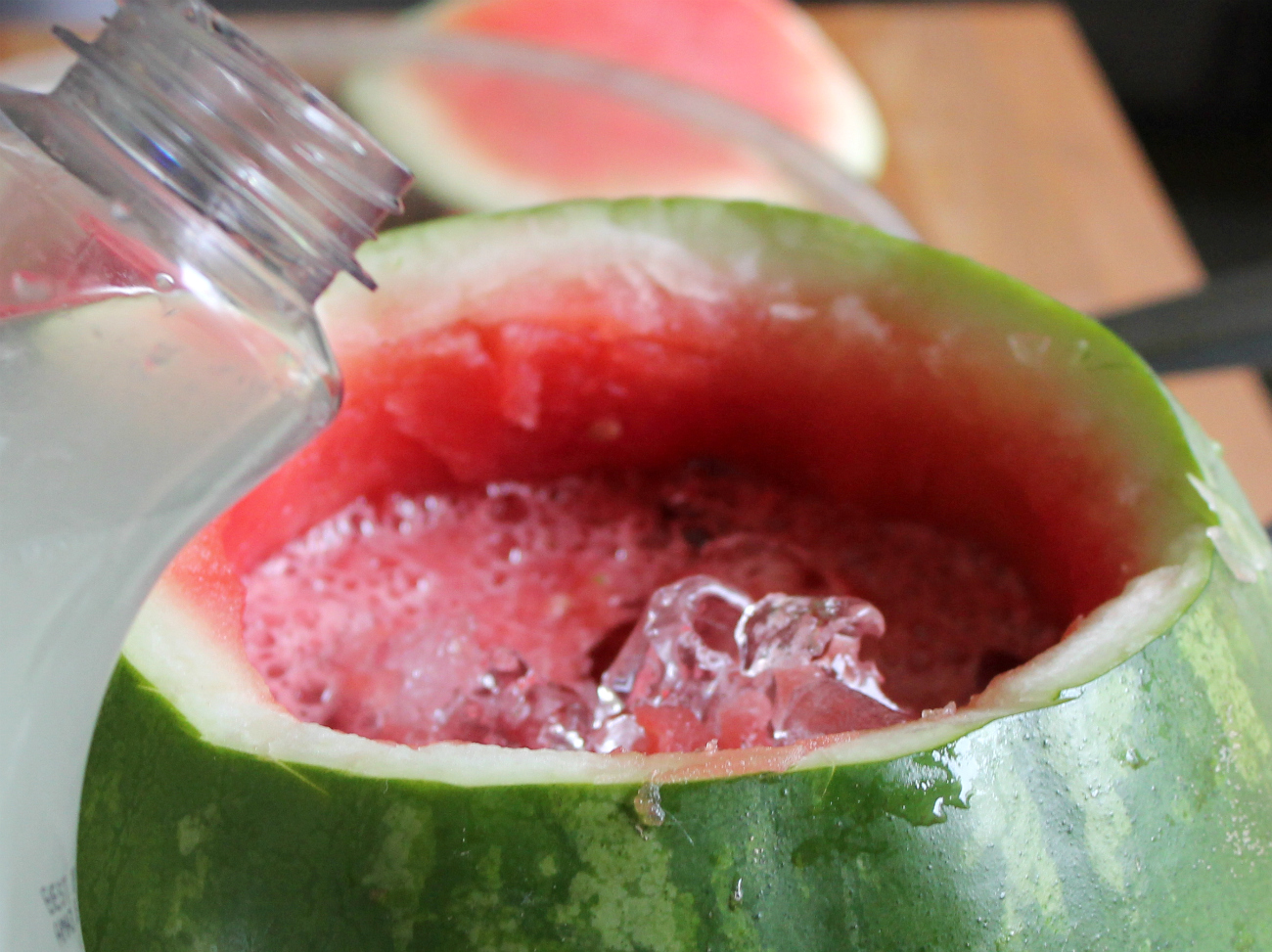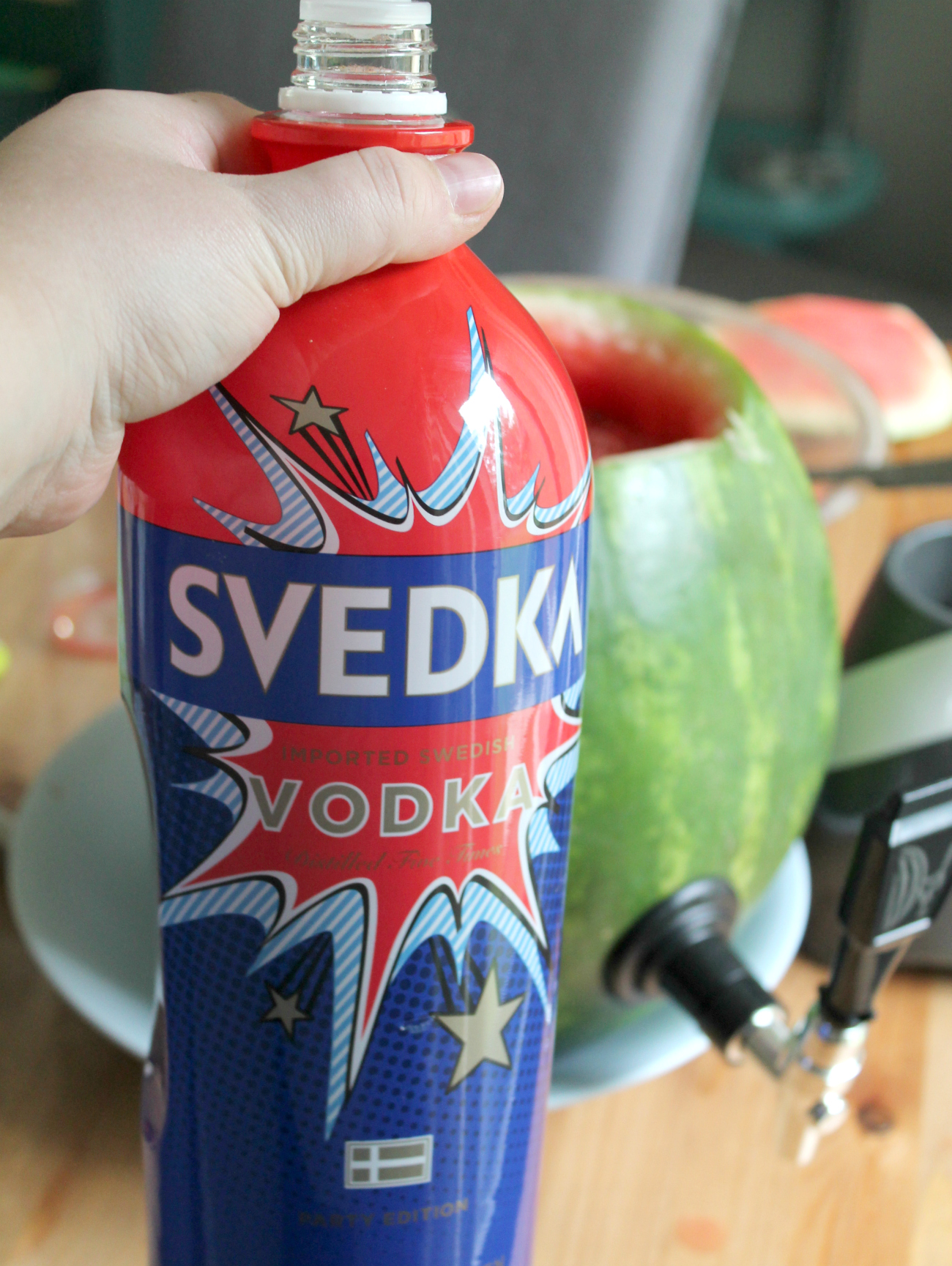 Add 3 cups of SVEDKA to your watermelon and stir.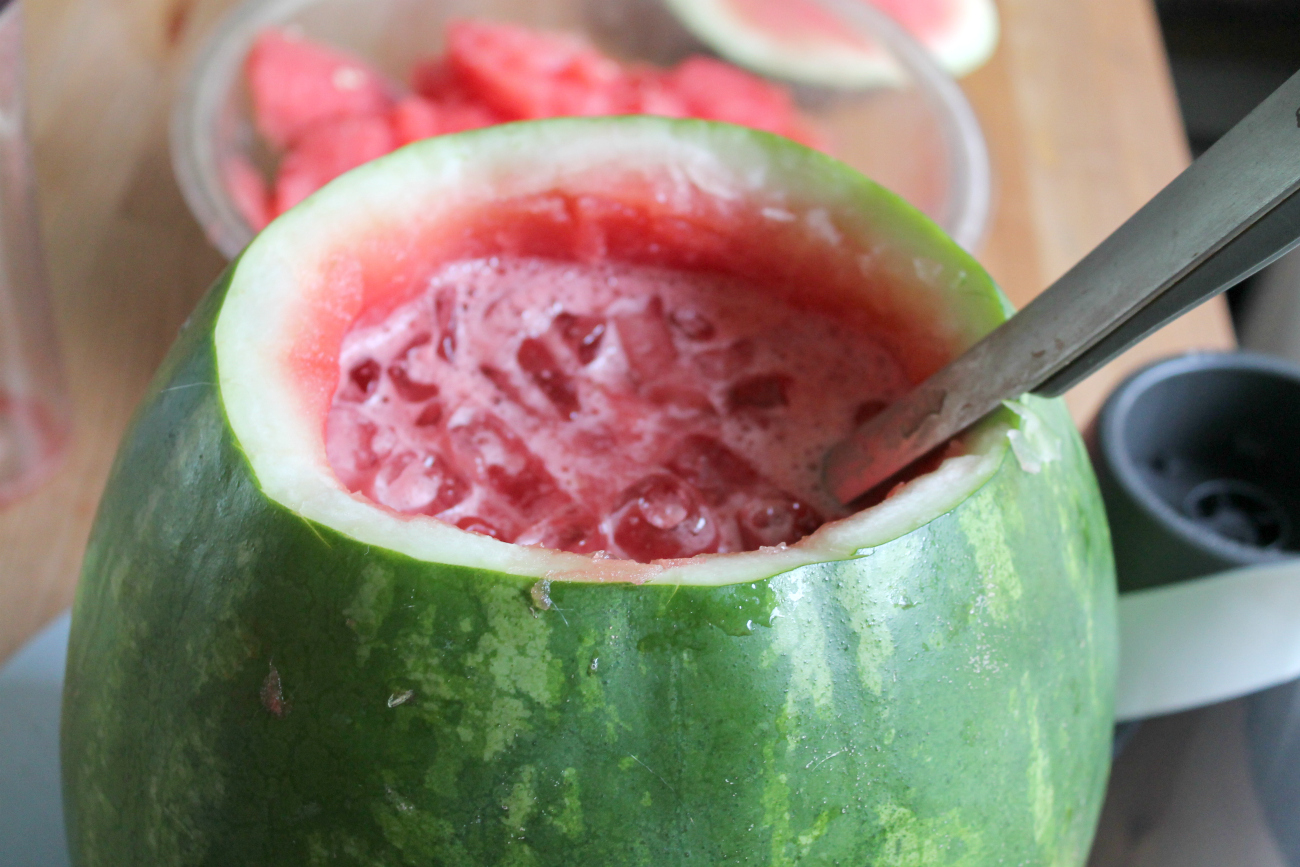 Now you're ready to use the tap! Grab a glass, fill it with ice, and fill 'er up! When your glass is full, garnish with a lemon slice and a sprig of mint! Yum!
Also, be sure to keep your eyes peeled for SVEDKA with these tags around the neck! They'll save you $2 off your purchase of SVEDKA, and every dollar counts! 😉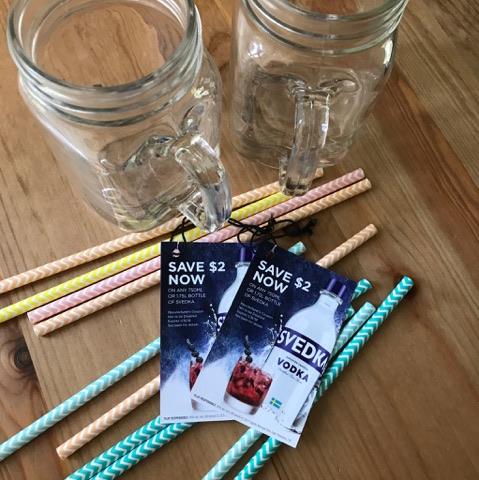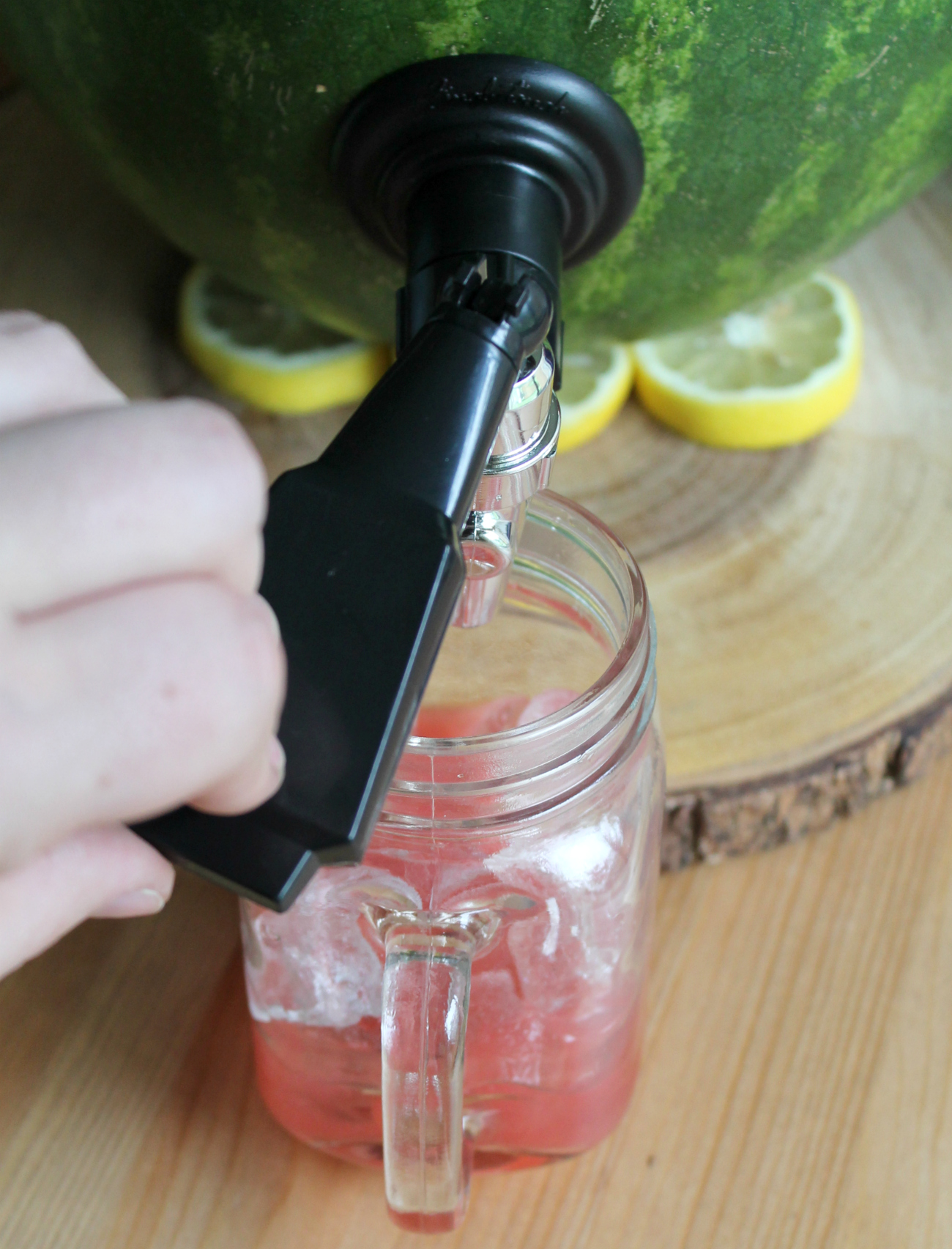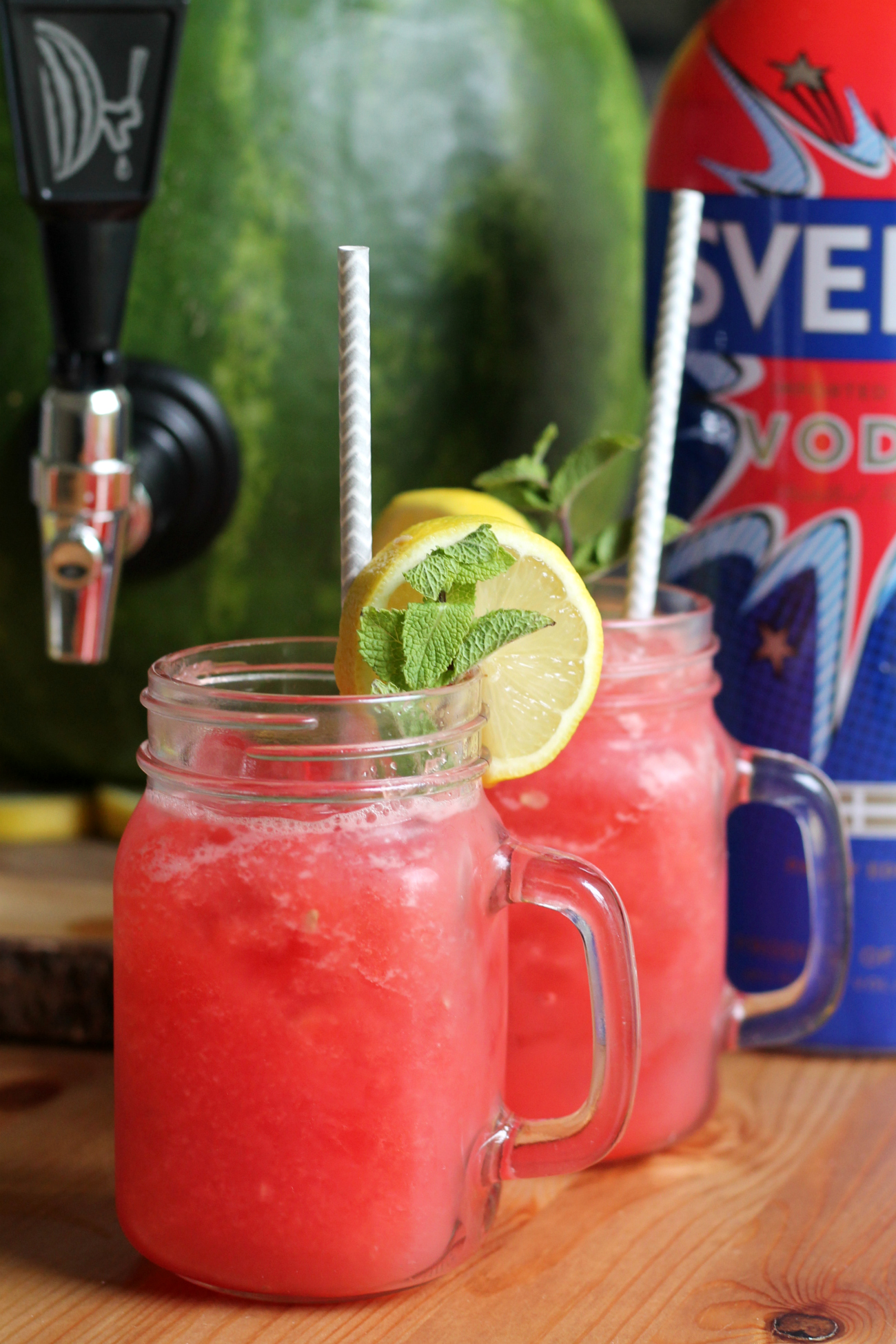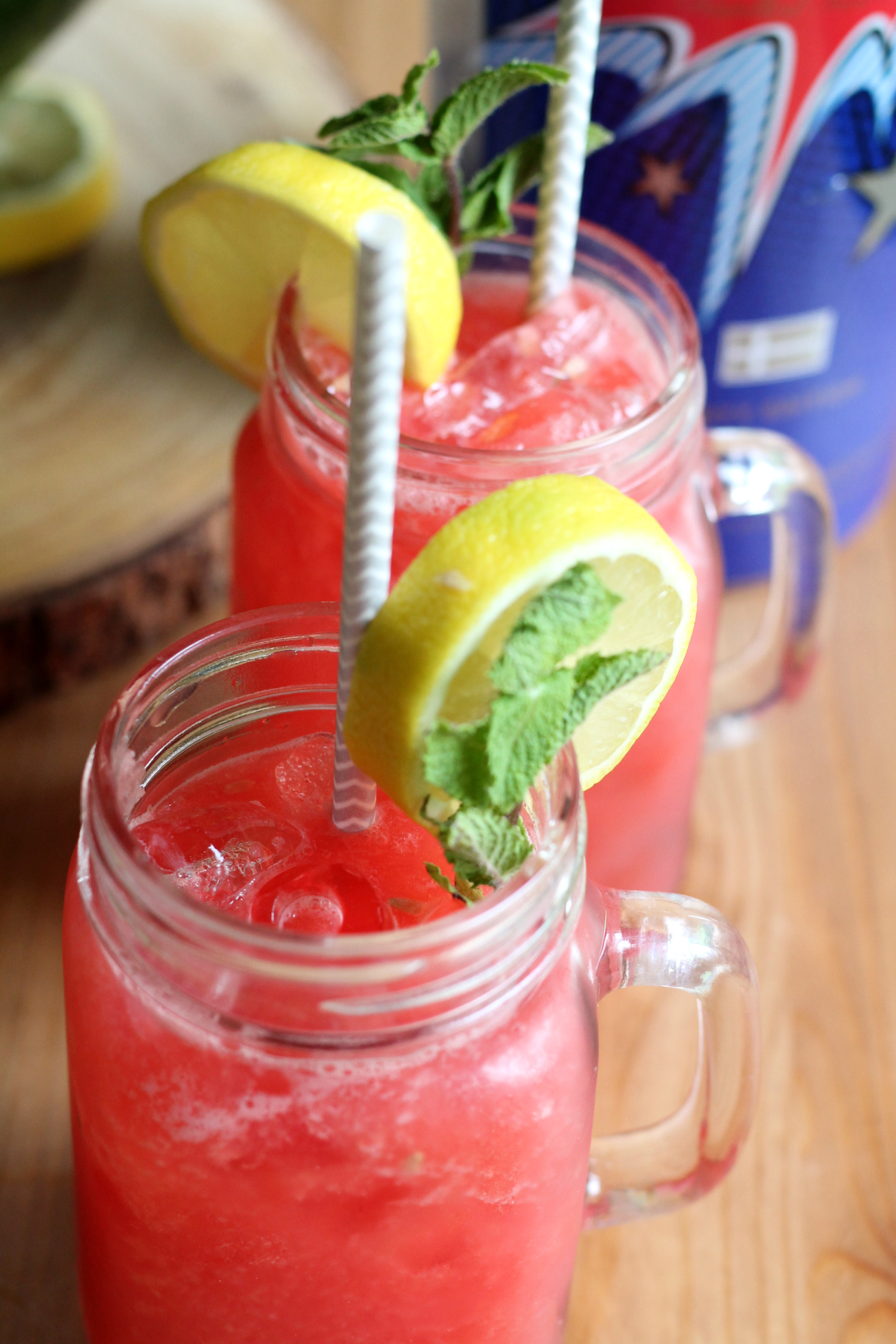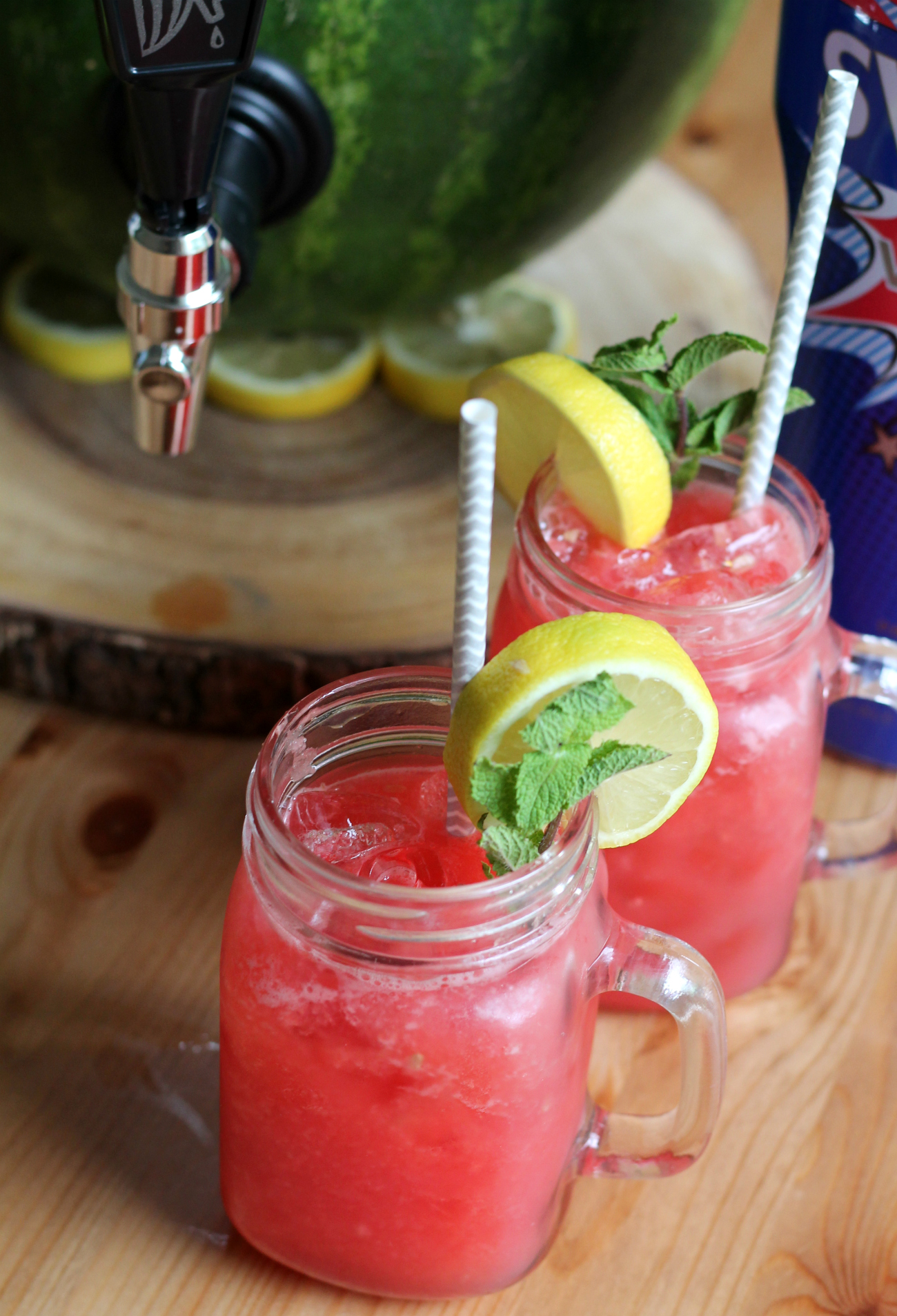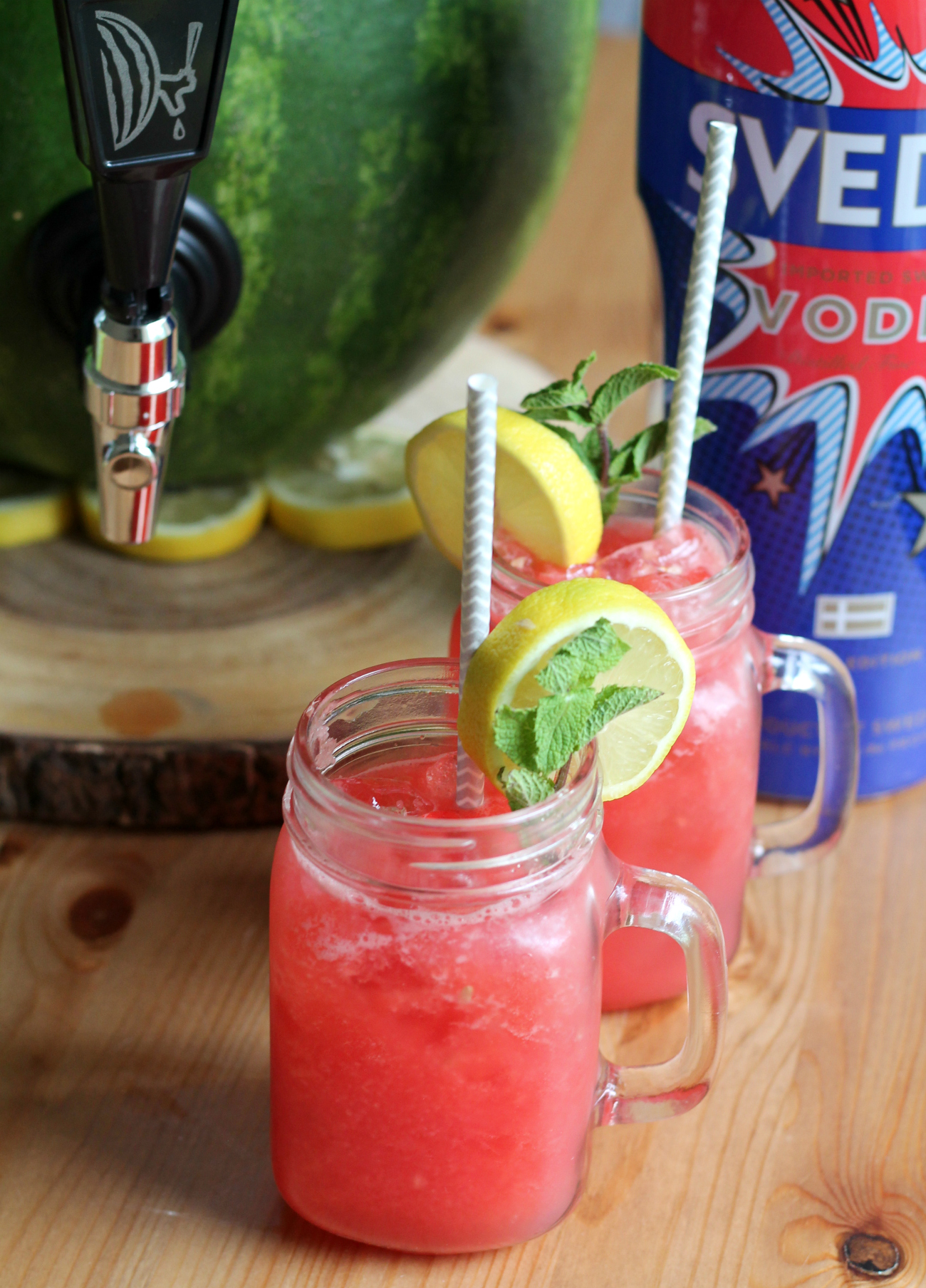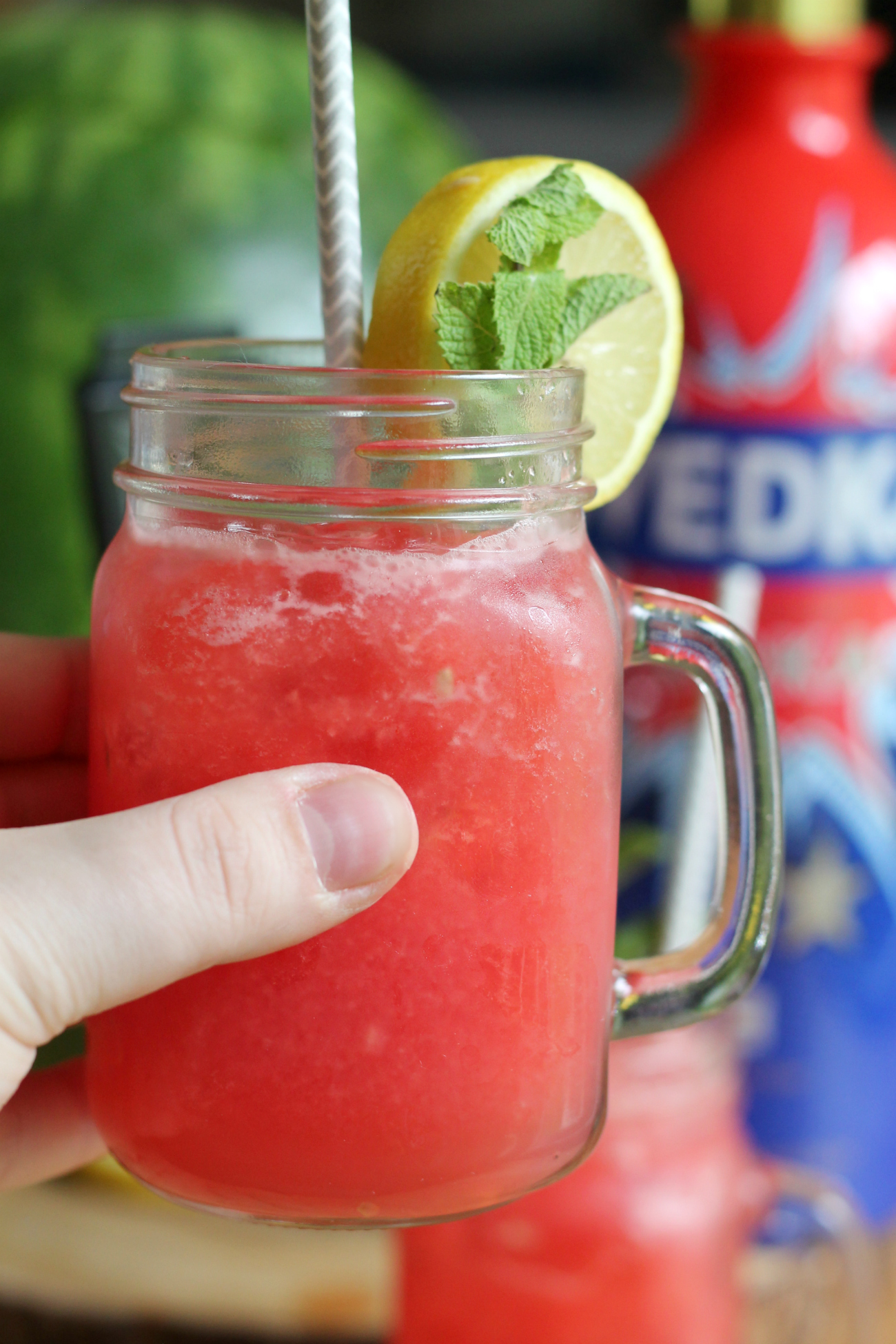 The drink comes out crisp, refreshing, and perfect for any summer celebration! I think I'll whip up another batch of these for 4th of July! Don't you also love the Limited Edition Stars & Stripes packaging of the SVEDKA? Perfect for the 4th!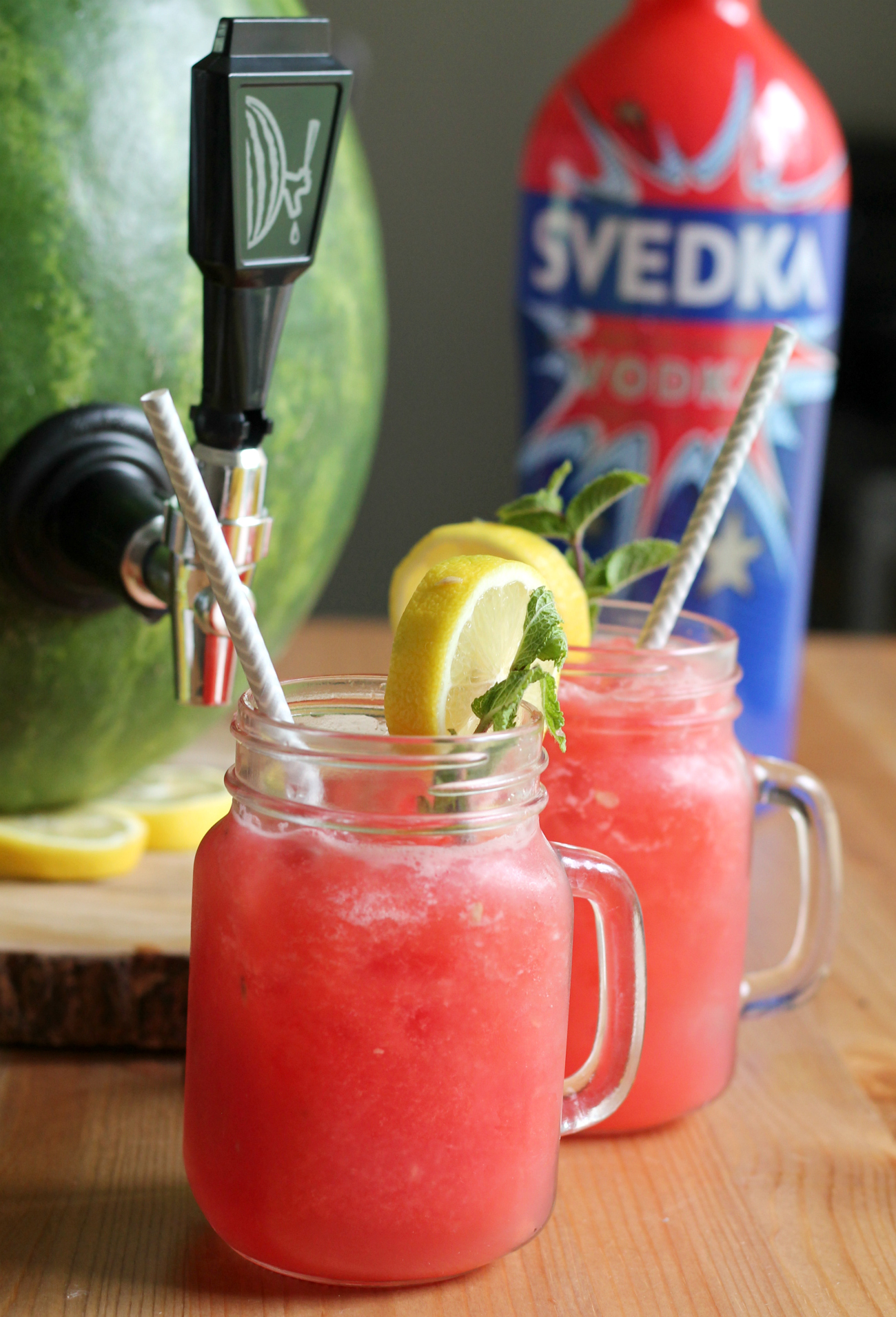 Don't forget to check out that Shopkick offer before heading in-store to grab your ingredients! And when shopping, just look for the SVEDKA display as pictured below, we were able to spot it almost immediately right near the alcohol section.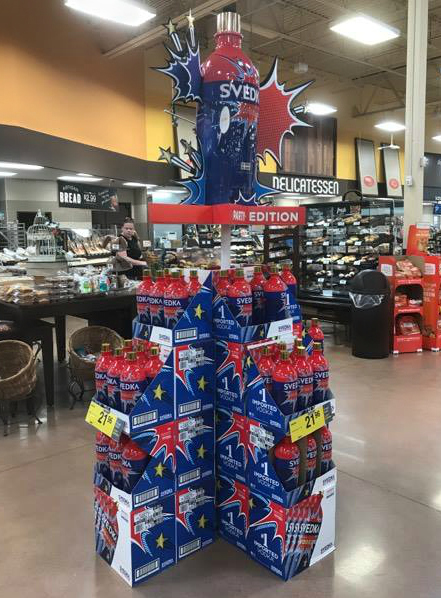 Cheers!
Love this post? Pin it for later here: