The Kendall Rayburn Blog is a participant in the Amazon Services LLC Associates Program, an affiliate advertising program designed to provide a means for sites to earn advertising fees by advertising and linking to Amazon.com at no additional cost to you. Keep scrolling to see our list of Summer Boredom Busters on Amazon!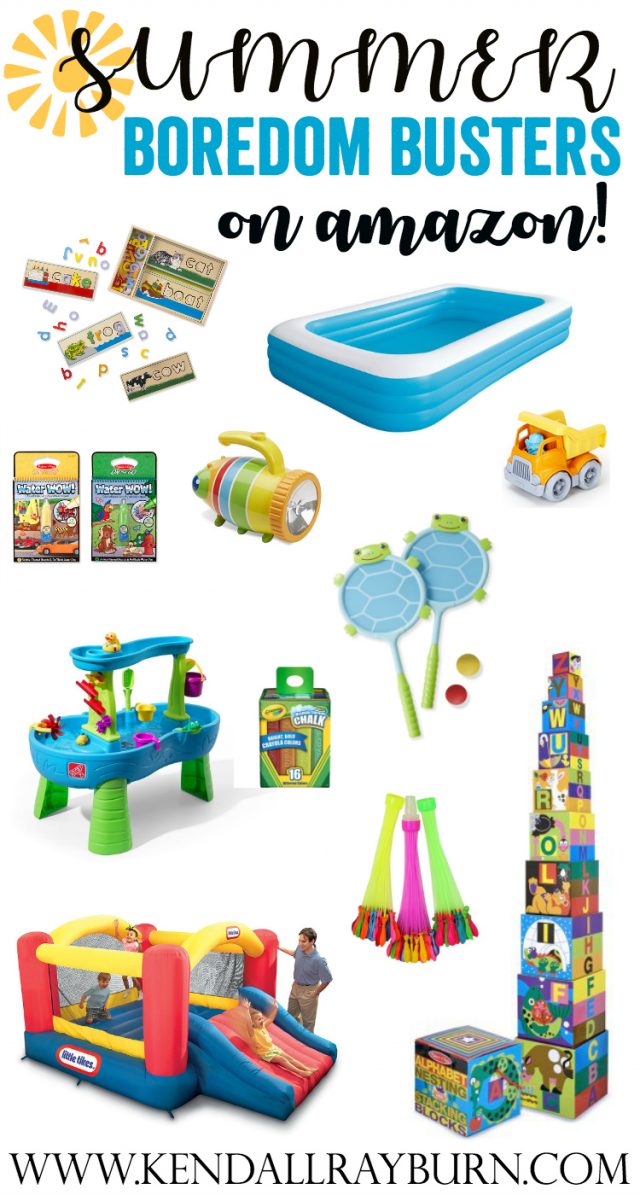 Hello, friends!
Hope you're having a great day so far! As you may know, summer is officially here and kids everywhere are out of school. I've rounded up some of our FAVORITE Summer Boredom Busters on Amazon, and I can't wait to share them with you today! These are items we've tried and items we love, and I hope that shopping this list gives you some sanity and time to actually enjoy a cup of coffee while the kids play, you deserve it!
Summer Boredom Busters on Amazon:
What are YOUR top boredom busters?
Let me know in the comments below!
Love this post? Share it on Pinterest here: