The Kendall Rayburn Blog is a participant in the Amazon Services LLC Associates Program, an affiliate advertising program designed to provide a means for sites to earn advertising fees by advertising and linking to Amazon.com at no additional cost to you. Keep scrolling to see our list of The Best Activities on Amazon to Keep Kids Busy.

Hey, friends! Are your kids driving you bananas?
It's okay, mine are driving me nuts too, and that's OKAY to admit! Thankfully, at the beginning of the summer I stocked up on some of our essential "keep-them-busy" toys and activities and wanted to share the list with you today (just in case you're losing your mind, too). Because every hour is precious, and a silent one watching your kids play is even better.
The Best Activities on Amazon to Keep Kids Busy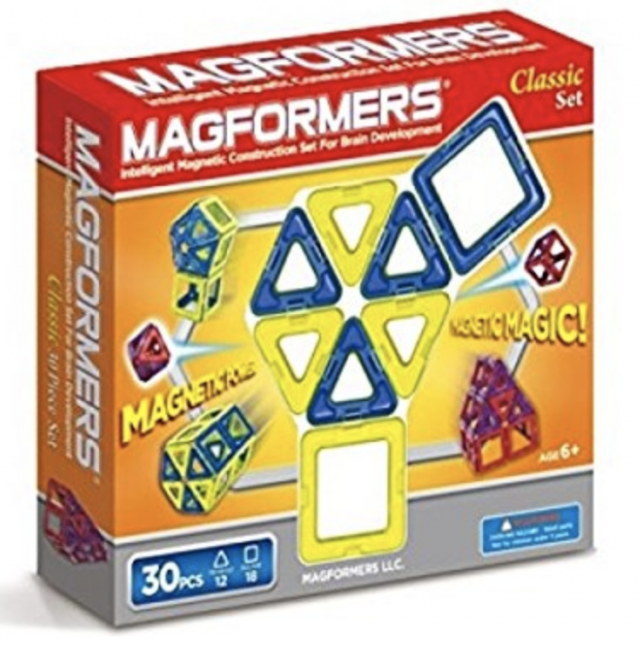 Magformers Classic (30-pieces) Set Magnetic Building Blocks | These blocks are AMAZING. Perfect for building and getting creative. They come with a booklet full of other building ideas to try, too!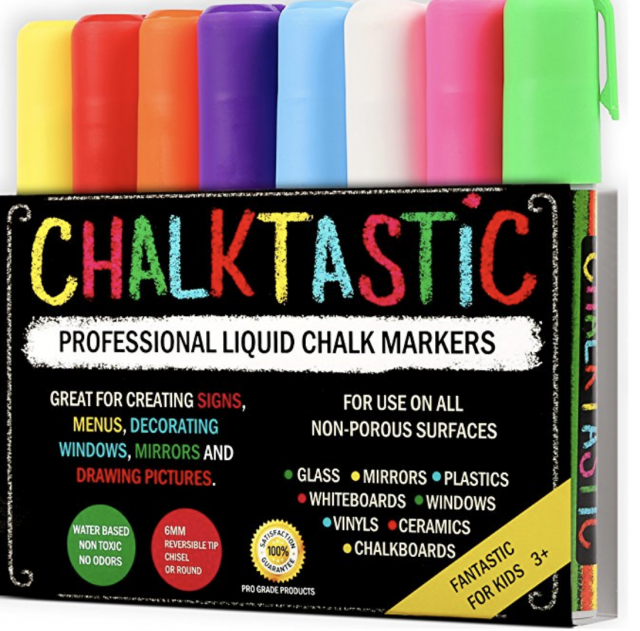 Chalk Markers | These chalk markers are so much fun! We got a set and the boys have been using them since school ended writing on their chalk board at home. They're easy to wipe off when you're ready to start over – and they don't dry out too quickly like other chalk markers we've tried in the past. Definitely a win in our book!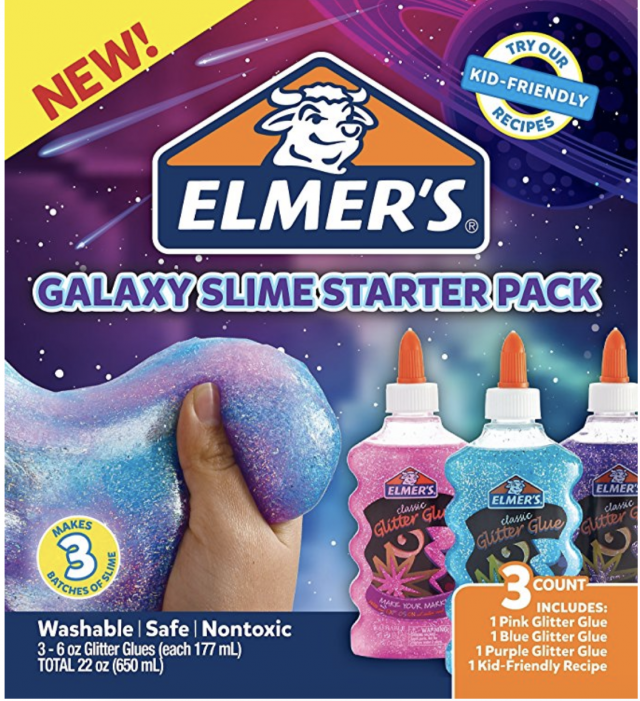 Slime Starter Pack | This slime starter pack is perfect for some slime making fun! Note: It only comes with the glue, we didn't find this out until ours arrived but it does come with the glitter glue and buying it via Amazon was cheaper than in stores.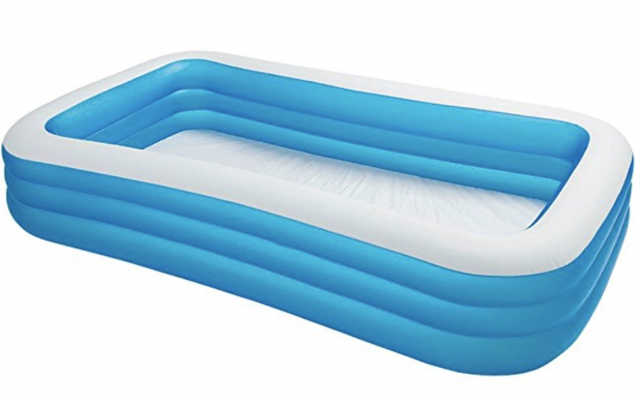 Intex Swim Center Family Inflatable Pool | Looking for an inexpensive way to beat the heat? Here is one of our favorite pools! This pool lasted us two summers (we just repurchased and got a new one this summer), it's the perfect size for little ones of all ages! Just be sure to supervise them, and you can fill it as high as you'd like (another thing I loved about it).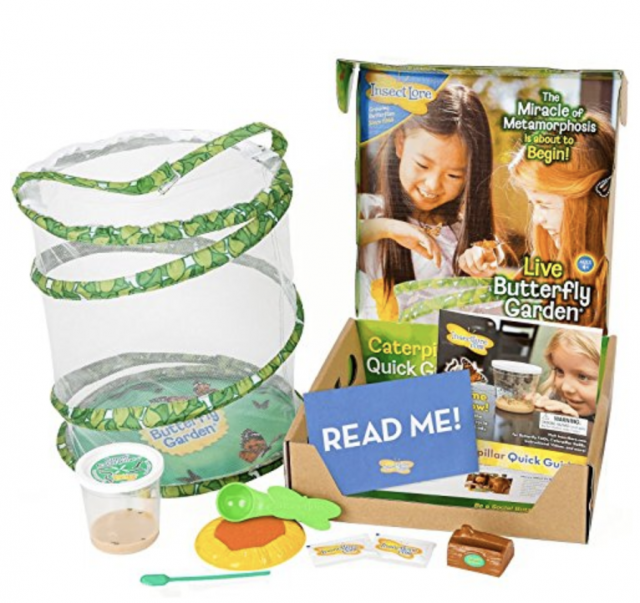 Insect Lore Deluxe Butterfly Garden with Live Cup of Caterpillars and Feeding Habitat Kit | We absolutely LOVED this activity! And the best part is, it takes a few weeks to complete so it's something the kids can keep checking on. Releasing the butterflies once they were ready outside in our yard was a pretty magical experience. We'll definitely be repurchasing and trying this activity next summer, too!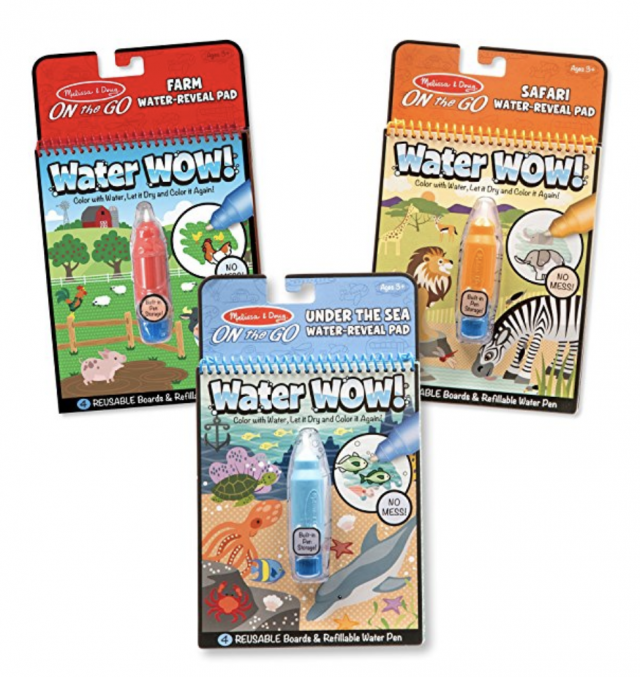 Melissa & Doug Water Wow! Reusable Color With Water Pad 3-Pack | My boys love these books so much. You simply fill the pen with water and let them paint in the book! Once the water hits the pages they turn colors and your kids get to create pre-designed masterpieces!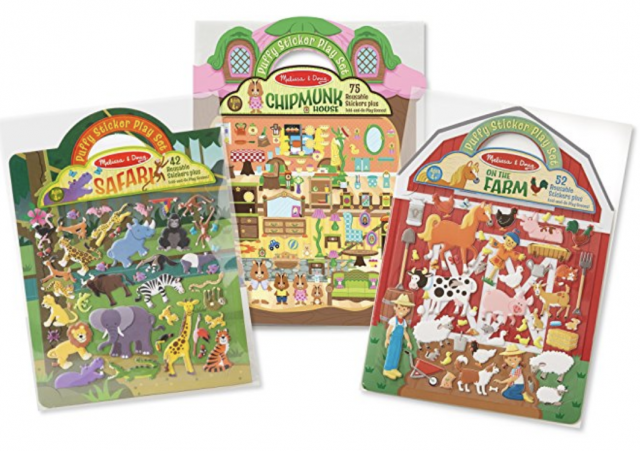 Melissa & Doug Puffy Sticker Activity Books | These sticker books are PERFECT for quiet time! The stickers are easy to remove and place, and are durable so they can be reused! They come in a bunch of different themes, but this three pack is our favorite!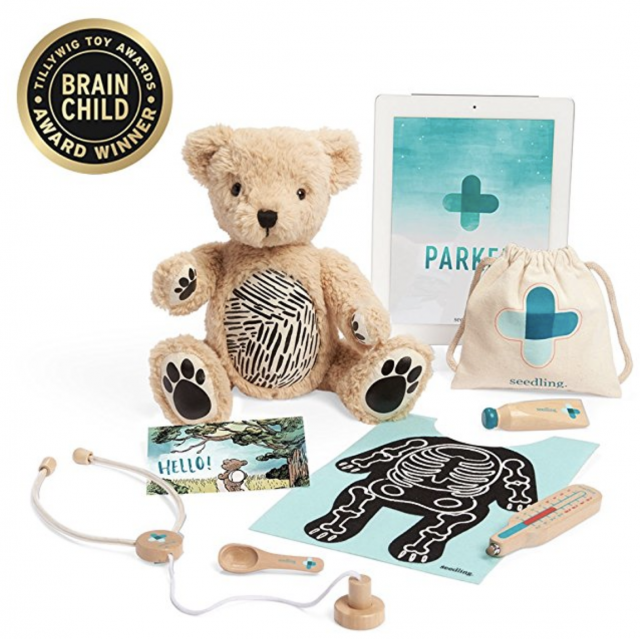 Seedling Parker: Your Augmented Reality Bear for Toddlers Ages 3-6 Learning Kit | This bear is one of our favorite toys of the summer. It is just flat-out cool! You can give Parker bear x-rays, check-ups, and the app is being updated all of the time with new fun things to do! We've had our Parker Bears (we got one for each boy) for months and it's still something they play with almost daily!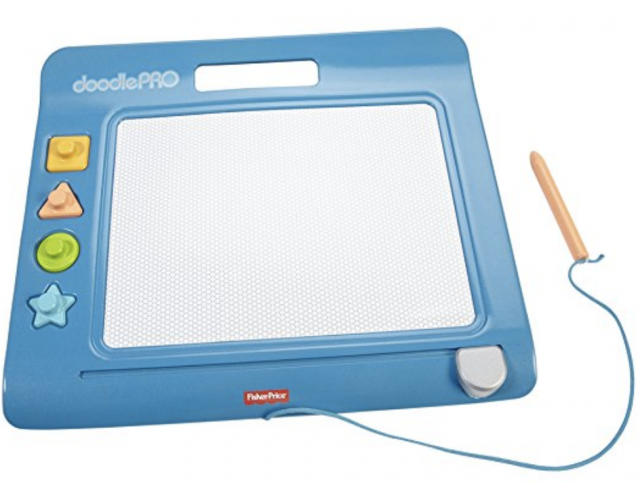 Fisher-Price DoodlePro | Perfect for drawing, practicing writing, or for long car rides! We just love this doodle pro! It comes with a handle so it's easy to carry around and also comes with shape magnets for even more creativity!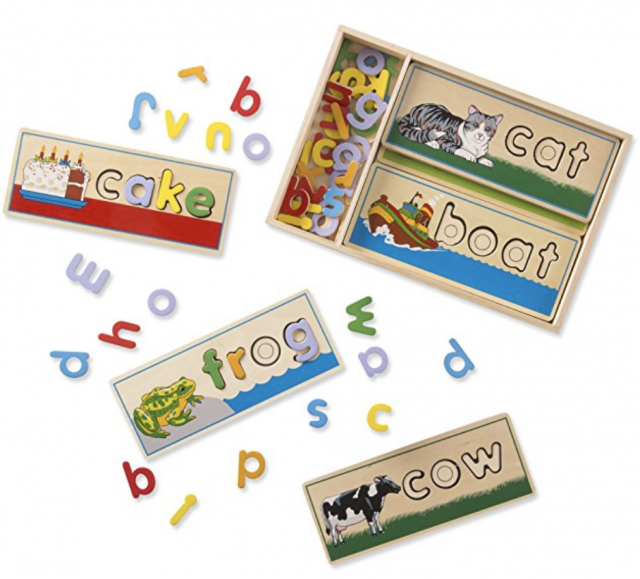 Melissa & Doug See & Spell Wooden Educational Toy | This puzzle word set is perfect for learning new words, working on spelling, and more! Both of my boys absolutely love it and love playing with it!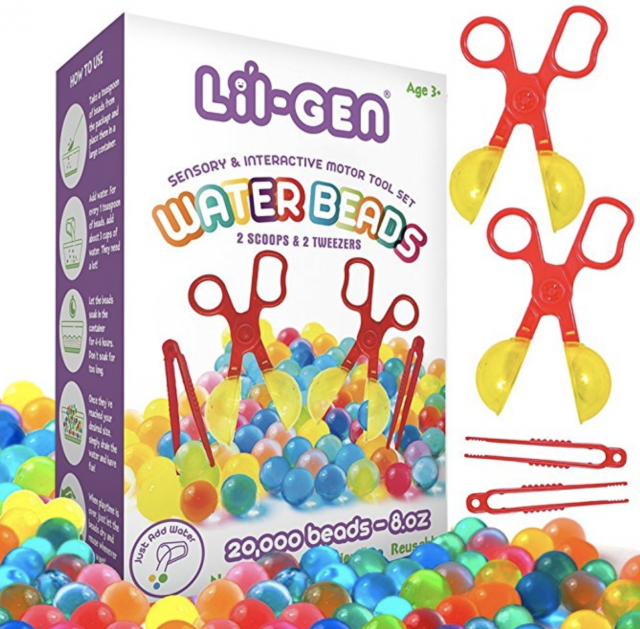 Li'l Gen Water Beads with Fine Motor Skills Toy Set | This set is perfect because it not only comes with water beads, but it comes with cool tools to use when you play! Just grab a plastic bin and you've got an easy sensory bin for your kiddos to enjoy!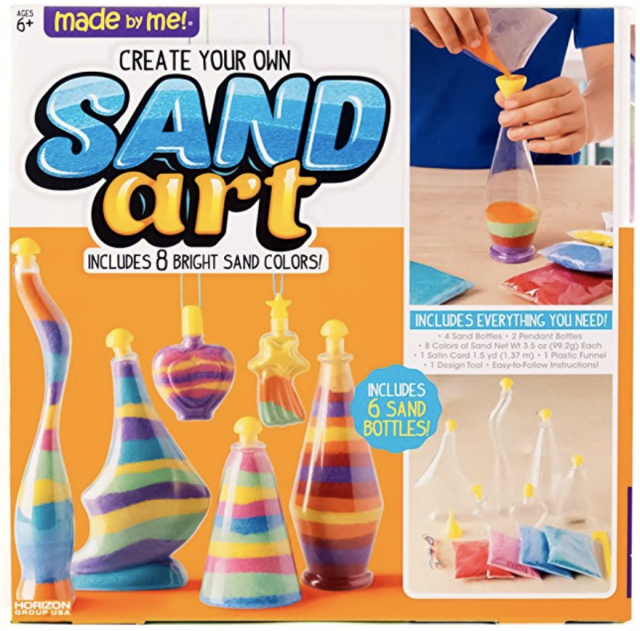 Made By Me Create Your Own Sand Art | (note that this set is for ages 6+) My boys love playing with sand art kits! They design their bottles, dump them out, and start over again. I put the kit in a plastic bin and make a sensory bin of it so I can put a lid on to store it for later.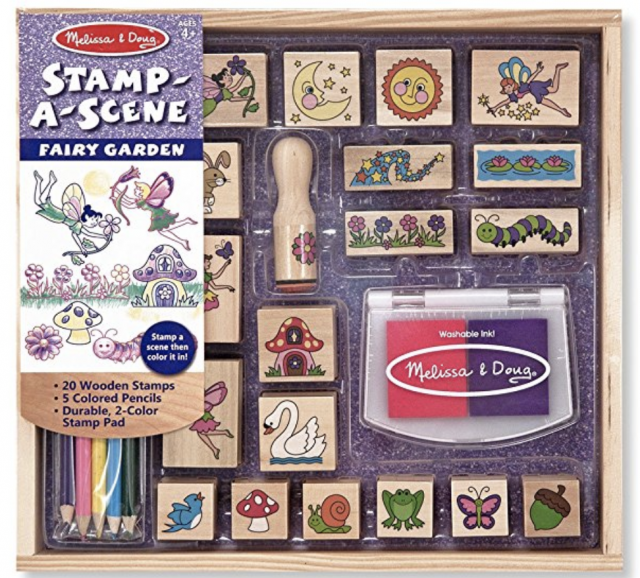 Melissa & Doug Stamp-a-Scene Stamp Pad: Fairy Garden | This set includes 20 wooden stamps, 5 colored pencils, durable 2-color stamp pad, and wooden storage tray. Perfect for an afternoon of art creating!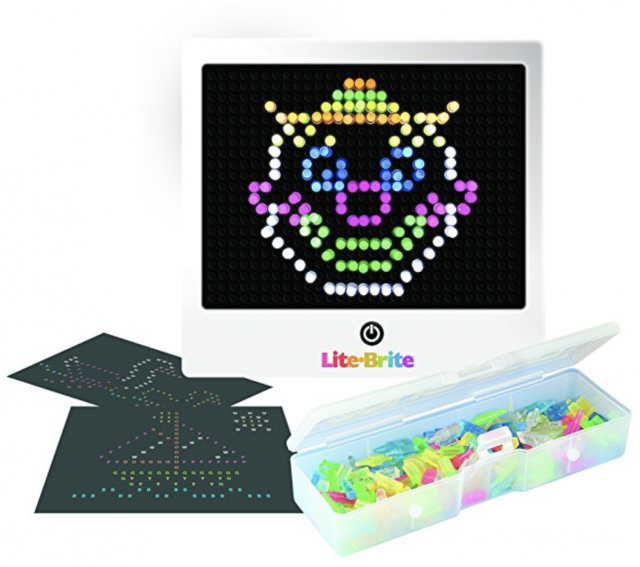 Lite-Brite Magic Screen Toy – Retro Style | Wyatt got this for his birthday from a friend of mine and he absolutely loves it! Levi loves creating on it, too! It comes with pages for guided creations (just match the colors) and a little container to keep all of the pieces for easy storage, genius!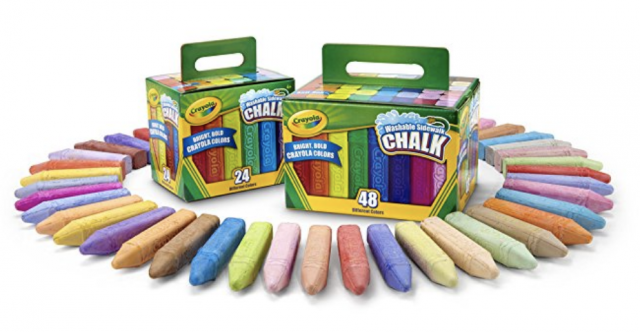 Crayola Washable Sidewalk Chalk | Our favorite chalk for drawing outside in the driveway! This set comes with 72 chalk crayons that are shaped to look like real crayons, perfect for little hands! And when they break, just throw them in the blender with some water to make some DIY chalk paint!
What are YOUR favorite activities to keep kids busy?
Leave them in the comments below!
Love this list? Pin it for later here: