This post is sponsored by Mirum, but opinions expressed are my own. Keep scrolling to read How to Keep Your Pet Free of Fleas and Ticks.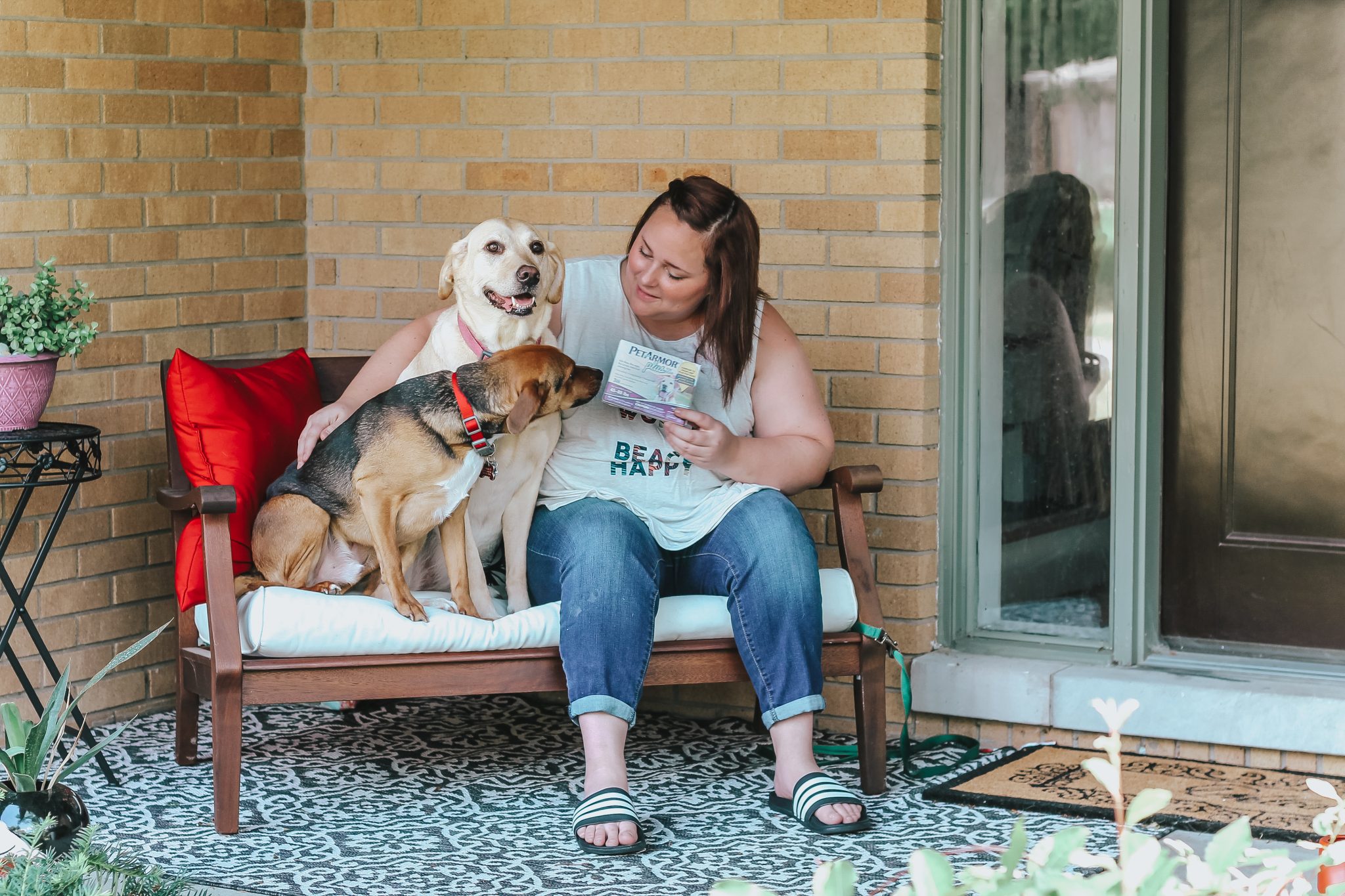 Hello friends!
Hope you're having a great day so far! As you already know, we treat our pets like family and rescuing animals and giving them the best life possible is a huge passion of mine. Our pups absolutely love playing outside in our yard, but with that comes the risk of fleas and ticks. That's why it's so important that our dogs are protected from fleas and ticks with PetArmor® Plus for Dogs.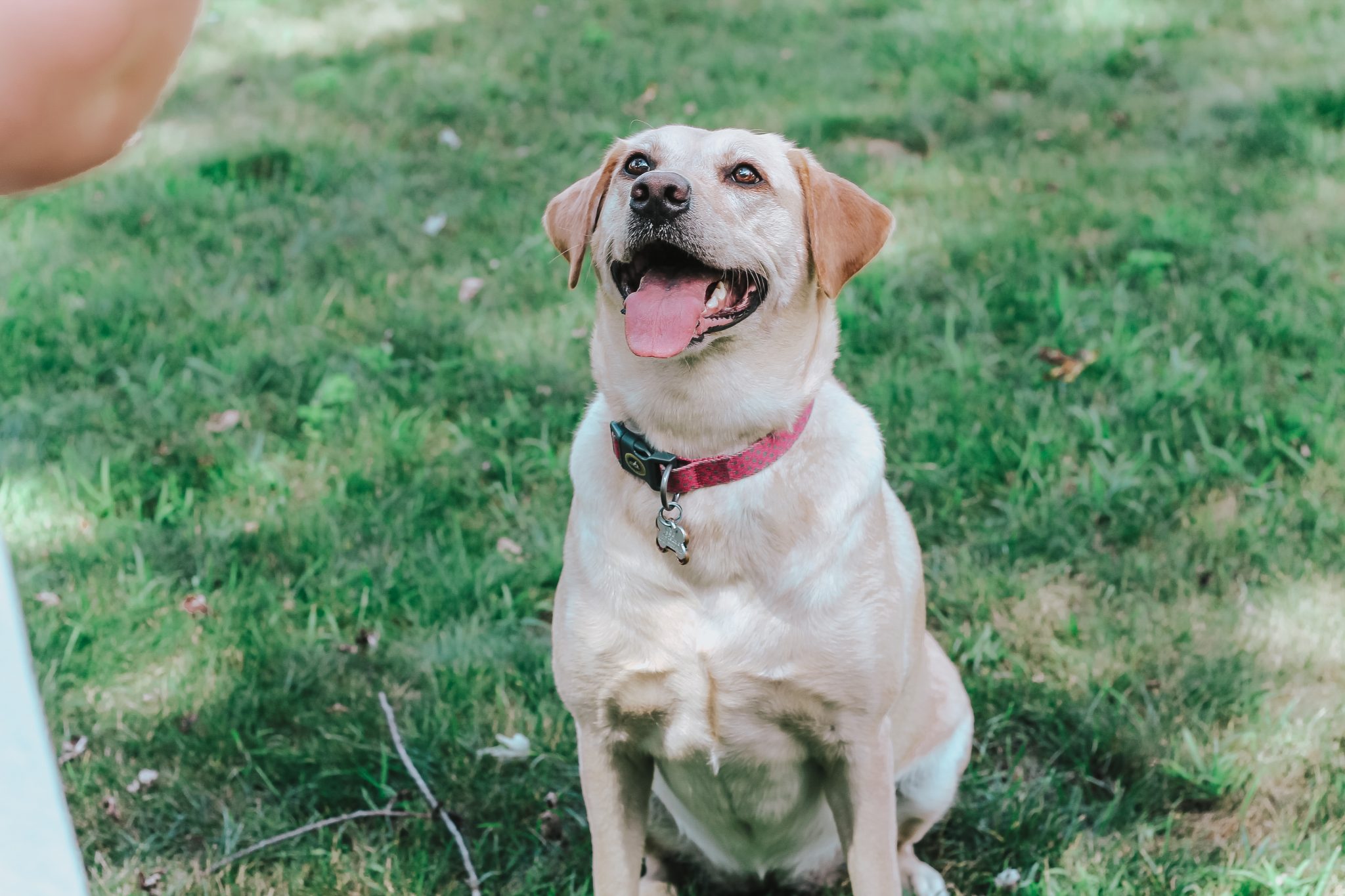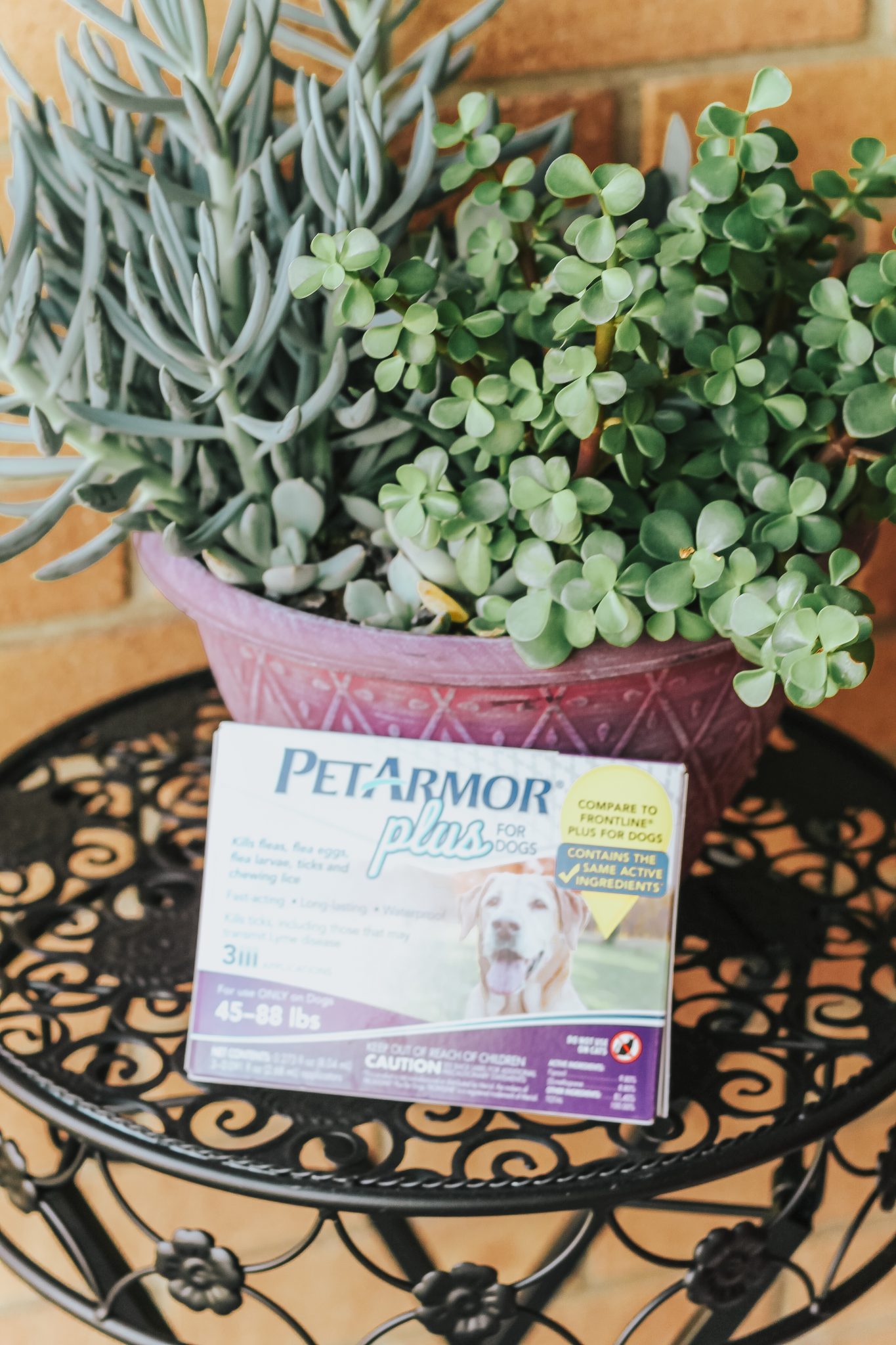 Why PetArmor® Plus for Dogs?
– You can pick it up from Walmart and Walmart.com, very convenient and the product is affordable. I love that I can pick it up when grocery shopping.
– The vet-quality formula kills the following for up to 30 days: Fleas, Flea Eggs, Flea Larvae, Ticks giving you a peace of mind when taking your dogs outside (it's also available for cats).
– Easy to apply and it's fast-acting and waterproof! The formula helps break the flea life cycle by killing flea eggs and larvae for up to 12 weeks as well as kills ticks that may transmit Lyme disease.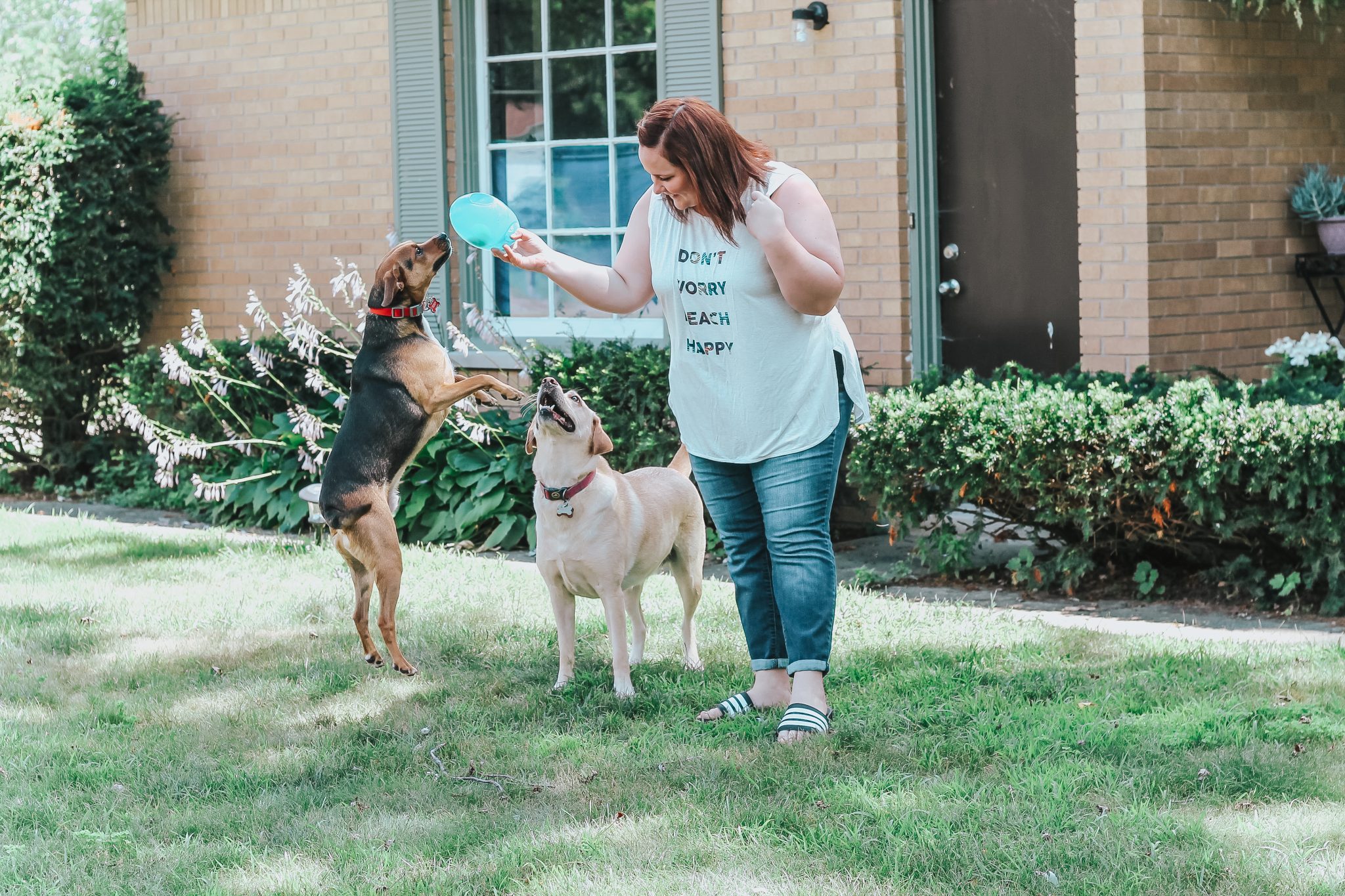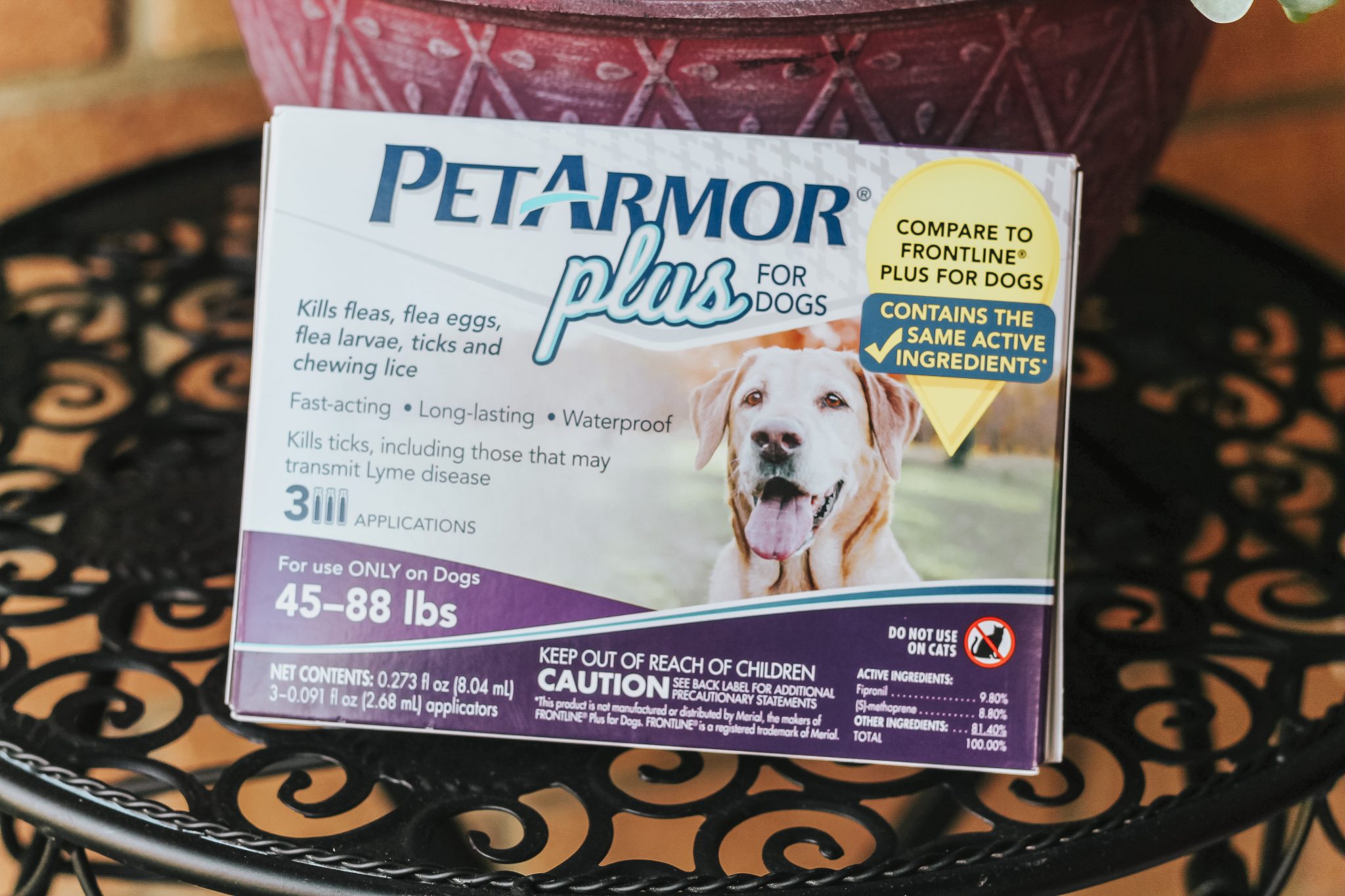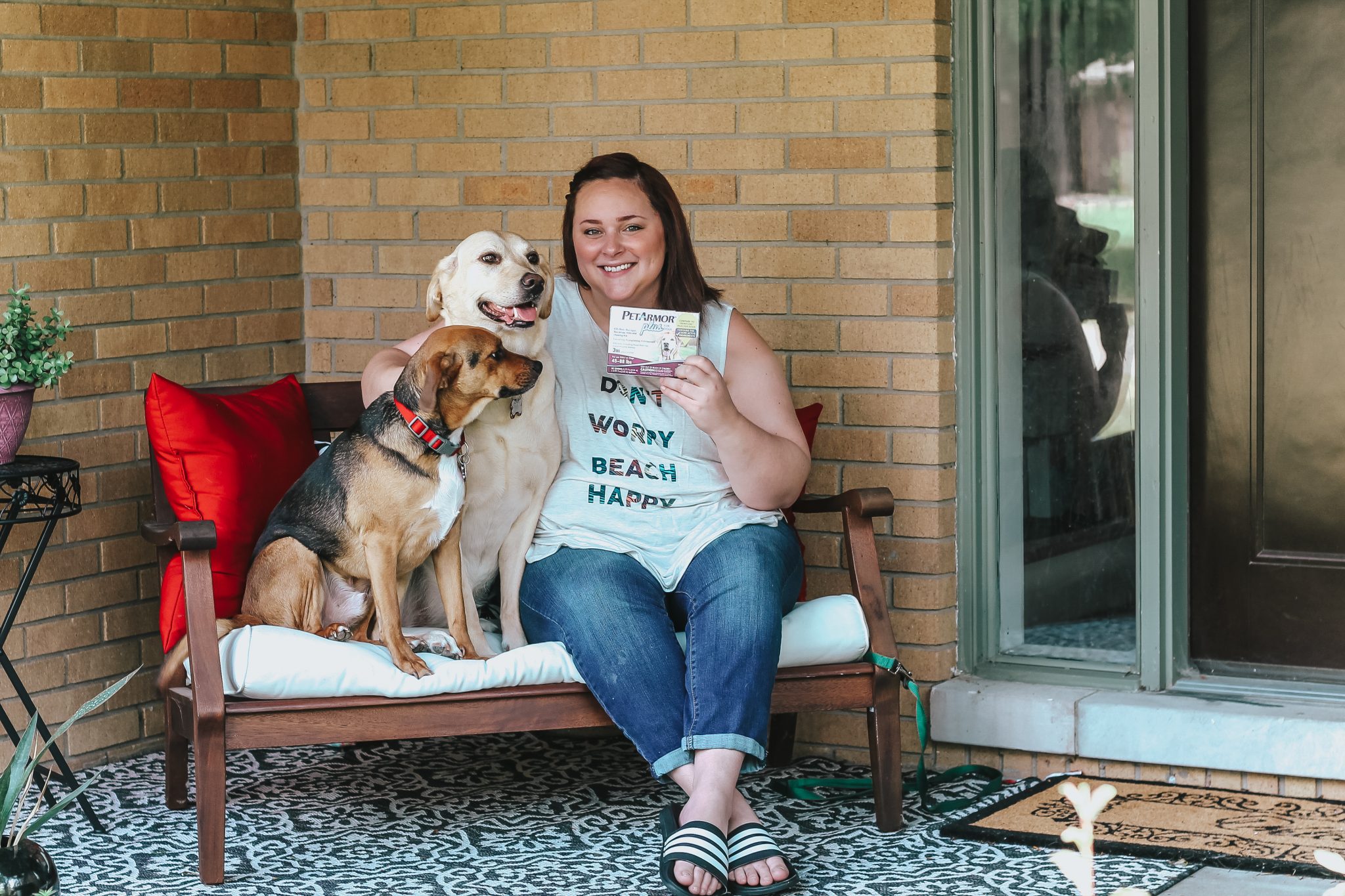 Obviously our pups can't talk, but I know that if they did they'd thank us for protecting them from pesky fleas and ticks. As a girl who spent a lot of time in the south growing up, ticks are just the worst! And i've seen firsthand what fleas can do to an animal, too. A few months ago we found a kitten just covered in fleas, I felt just terrible for him and could literally see them crawling all over him. Luckily, we were able to take him to a friend at a vet and get him completely treated so that now he's living a happy and healthy life.
And just for fun (and because this kitten was adorable) here is a pic of when we found him and him getting his first bath!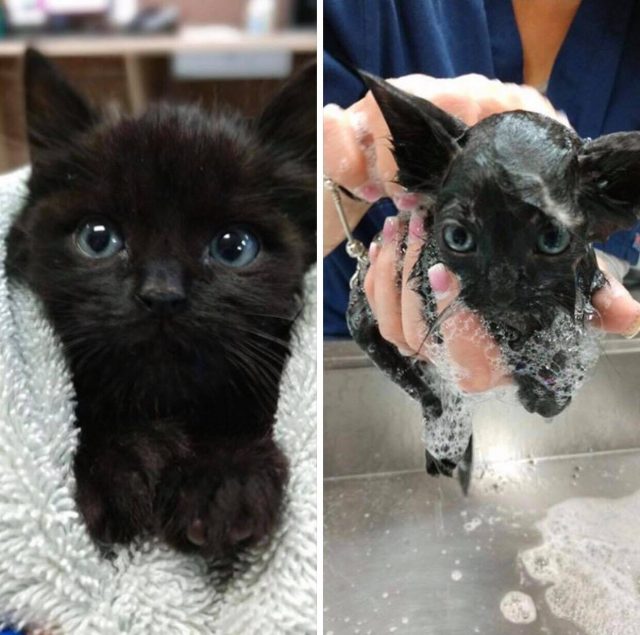 After seeing that poor little guy covered in fleas it really woke me up to what could happen if pets are untreated outdoors with the risk of fleas and ticks. Our pets would go nuts if they were bothered by fleas or ticks so it gives me a great sense of comfort knowing that they won't have to be. They love playing ball, frisbee, even swimming – and I want them to enjoy all of those activities happily and safely.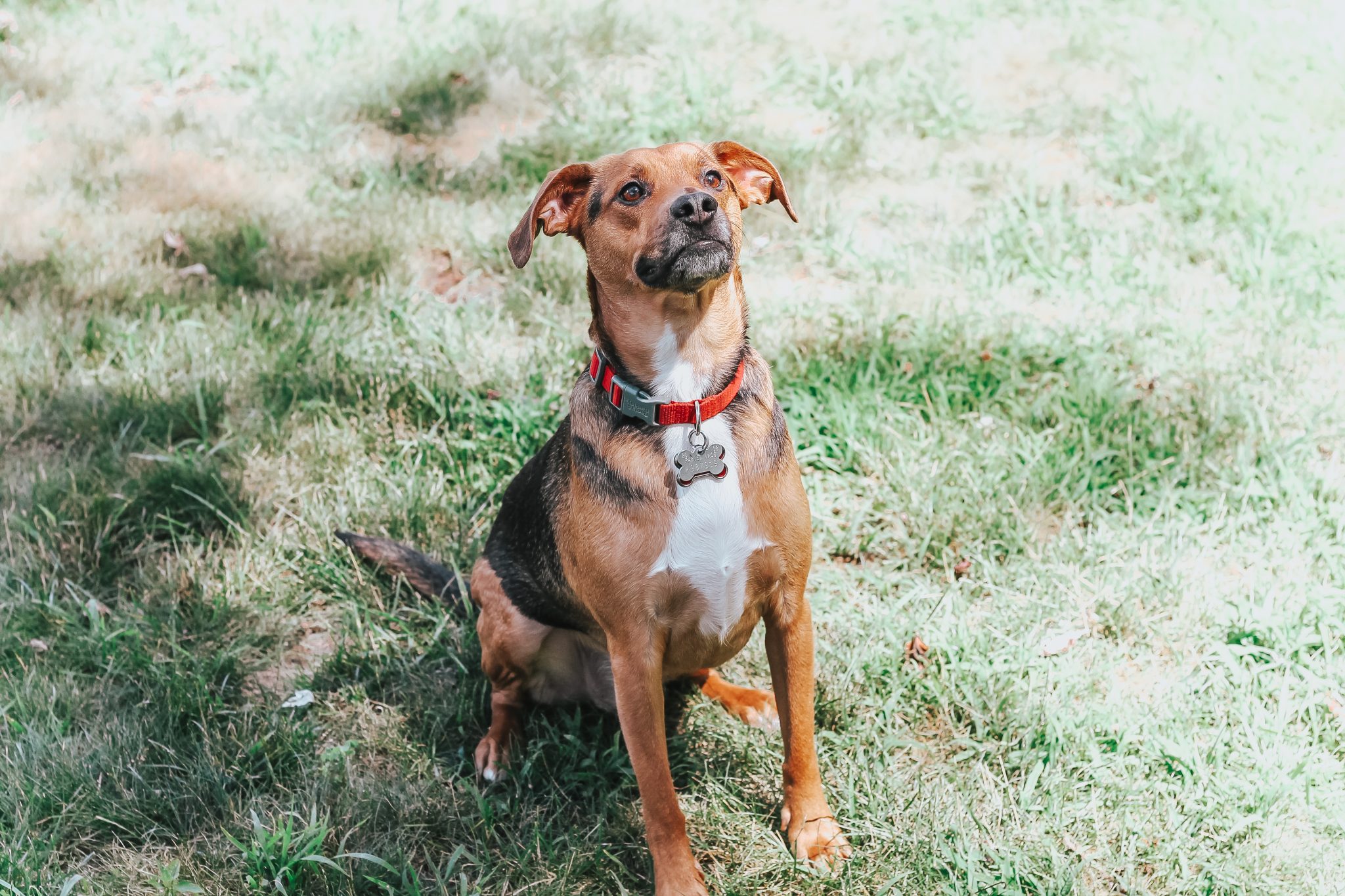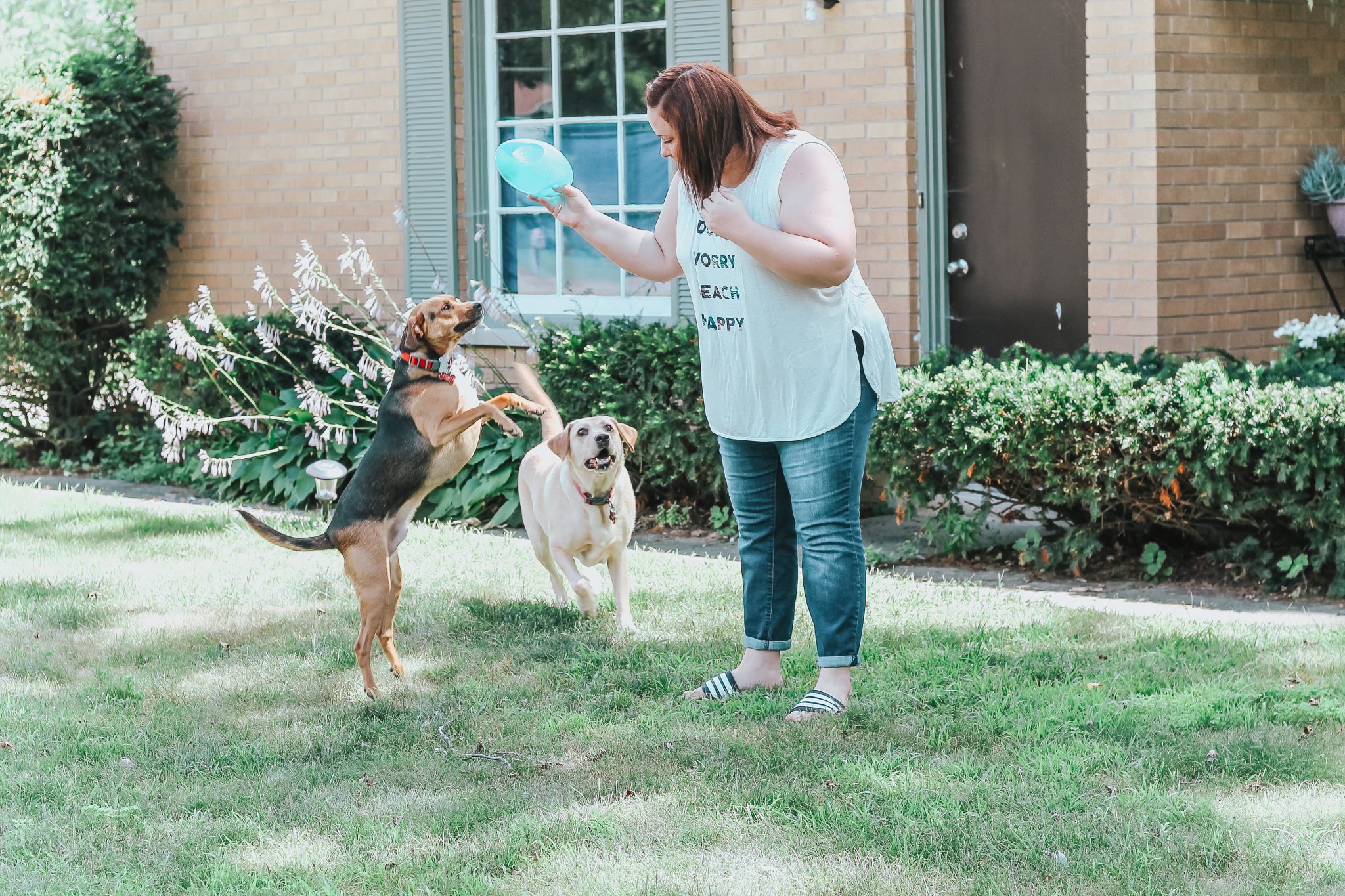 Sweepstakes: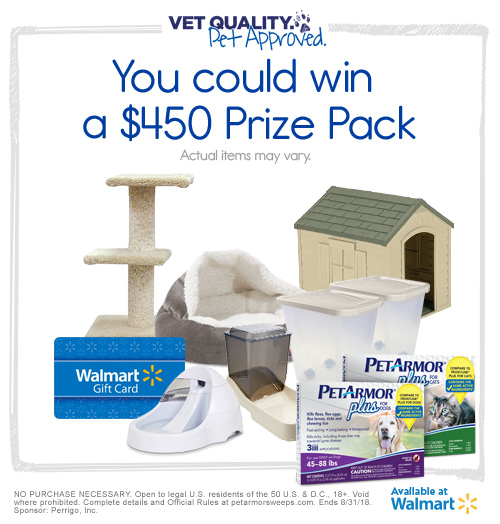 Want to win a fun prize pack full of goodies? Keep reading! There will be 10 winners total so be sure to check out the details below so you can enter for your chance to win!
You Could Win:
$250 dog or cat prize package

$200 WMT Gift Card
How to Enter:
Head HERE to upload a photo of your pet.

There will be custom frames and stickers you can add to decorate your photo.

Fill our the entry form and upload your pic.
Here's the photo I created using Ted's pic!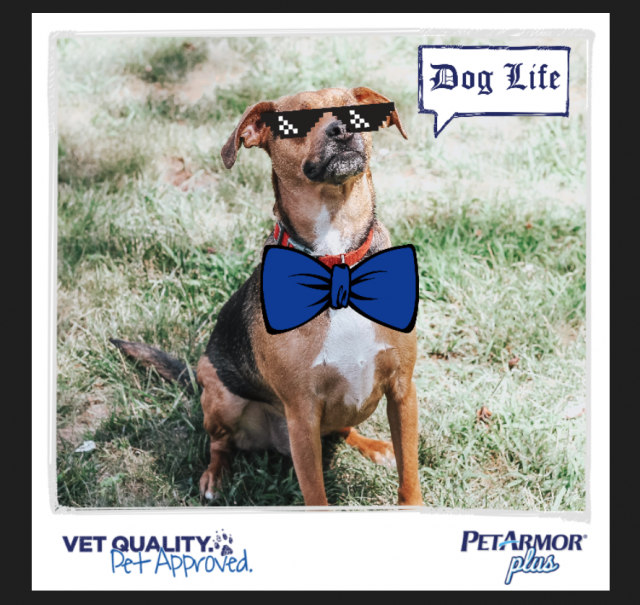 Remember, getting fleas and/or ticks is not a pet parent fail, PetArmor Plus (available at Walmart) can easily and affordably treat the problem and prevent future problems! So don't be discouraged!
Don't forget to check out PetArmor® Plus for Dogs at Walmart and be sure to ENTER THE SWEEPSTAKES for a chance to win the amazing prize pack above!
Love this post? Pin it for later here: