This post has been sponsored by Tyson®. All thoughts and opinions are my own. Keep scrolling for Easy Kids Lunch Ideas!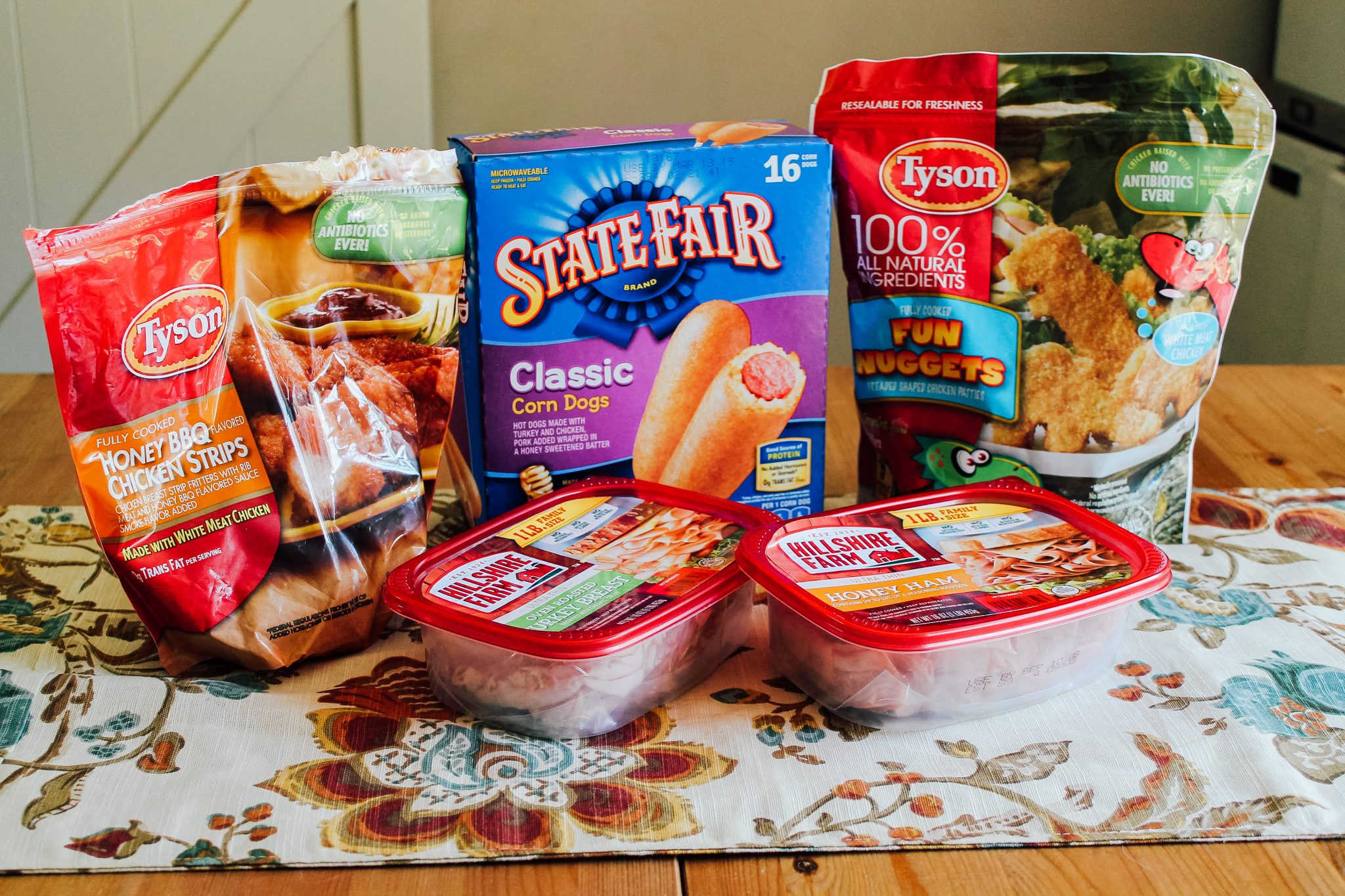 Hello, friends!
Hope you're having a great day so far! We are so excited to share this post with you today because we're all about making lunches FUN for our kids to eat this year. I'm going to be totally honest and tell you that last year the kids ate more pre-packaged lunches than I'd ever like to admit. But this year, this year we've got lots of fun lunch ideas that our kids will love packing for school! We wanted to share a few of our ideas, just in case you're looking for a few to make for your kiddos!
First things first, we headed to Kroger to pick up everything we needed. We love shopping at Kroger because the produce is fresh, and they have a great selection of grocery items! Plus, most of our Krogers have a coffee place inside so that never hurts (you busy mommas know what I'm talking about). 😉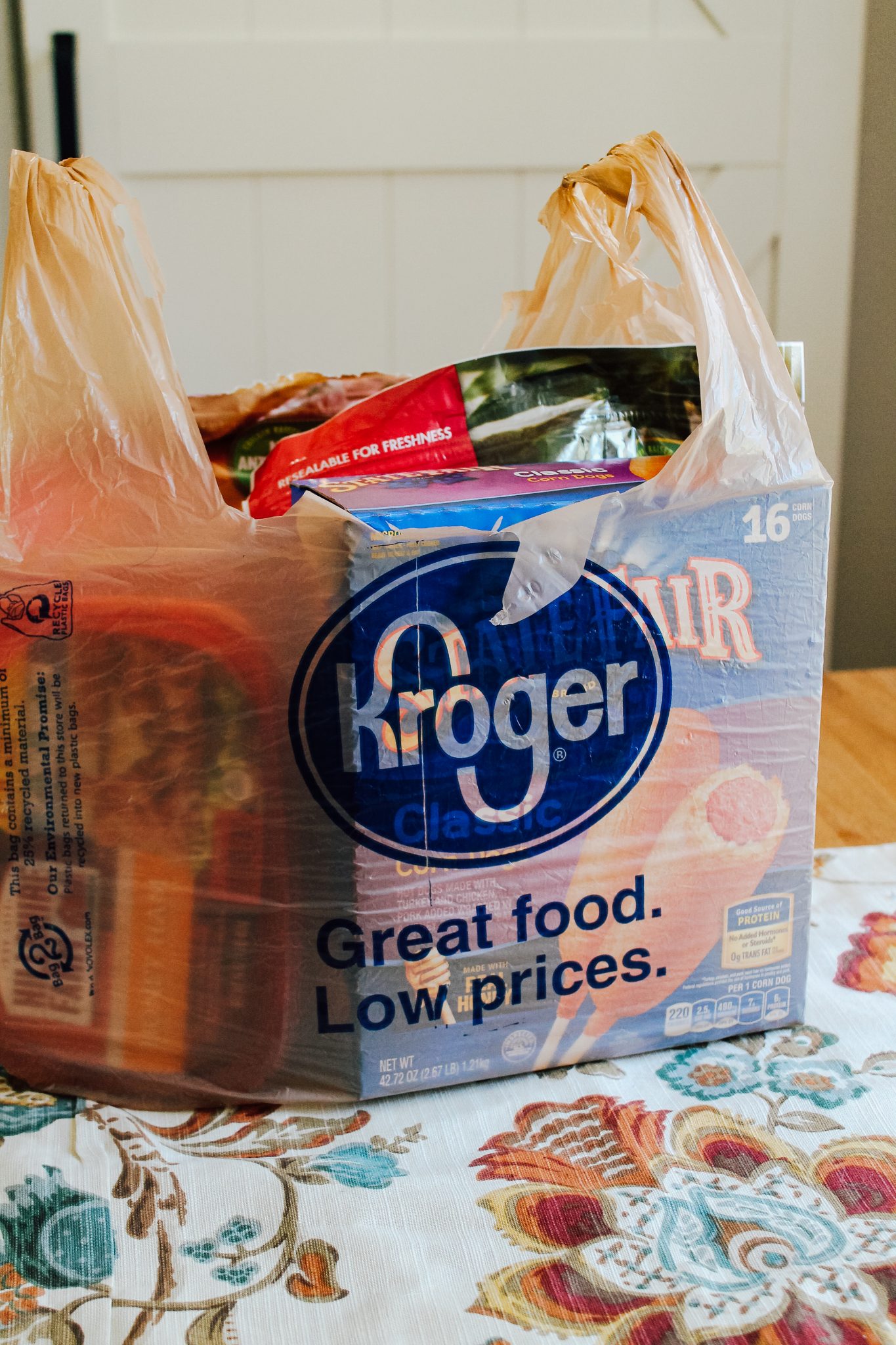 Turkey, Ham, and Cheese Pinwheels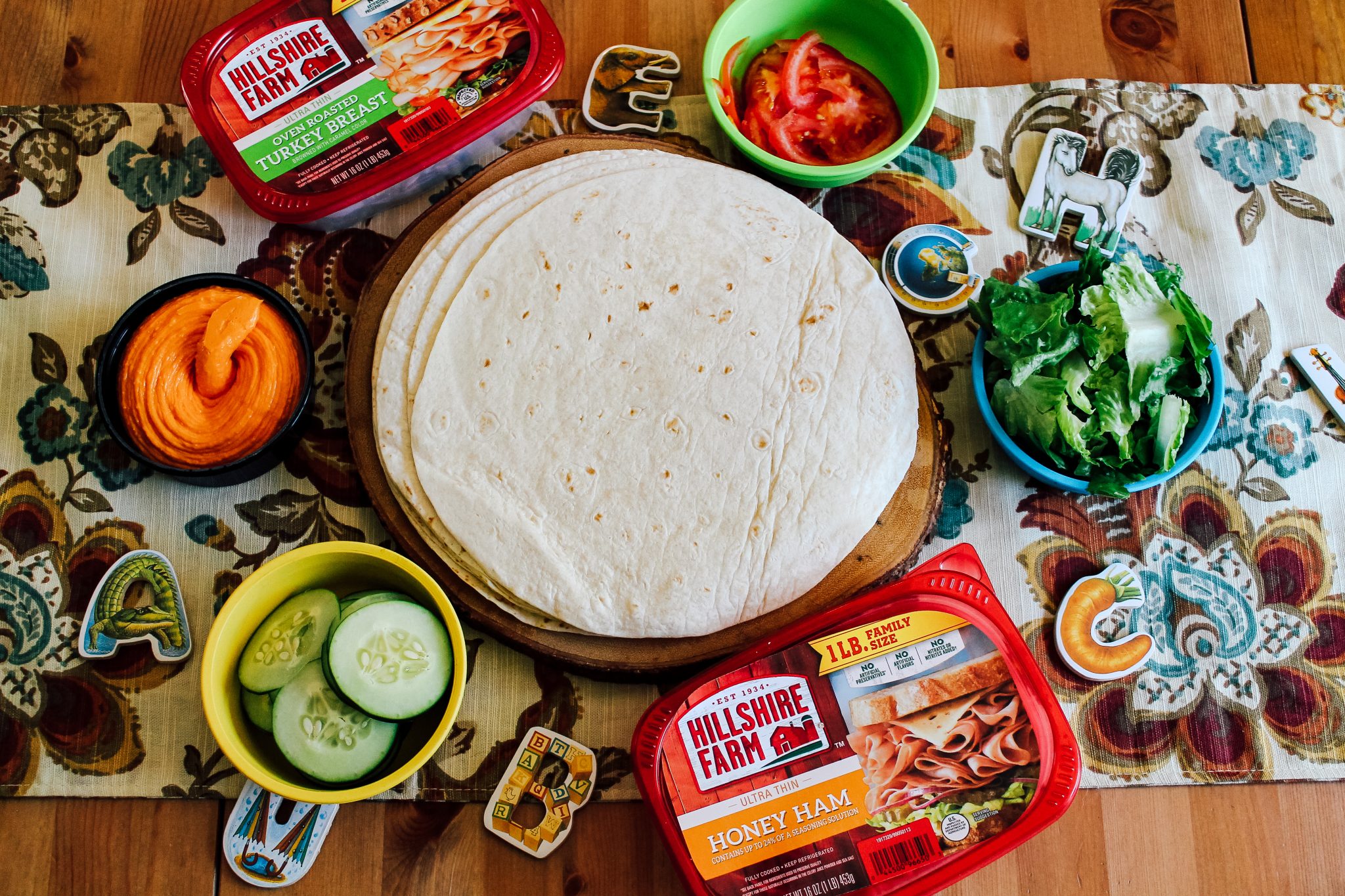 You'll Need:
– Tortilla
– Sliced Cucumber
– Sliced Tomatoes
– Lettuce (we used romaine, but you can use any kind you'd like)
– Cheese Spread
– Hillshire Farm® Lunch Meat (we're using Honey Ham and Turkey, both in family size tubs)
Steps:
1 | Place a tortilla on a cutting board, add desired amount of cheese spread down the center.
2 | Begin layering your cucumber, tomato slices, lettuce, and meat.
3 | From the side, roll your tortilla tightly, then slice.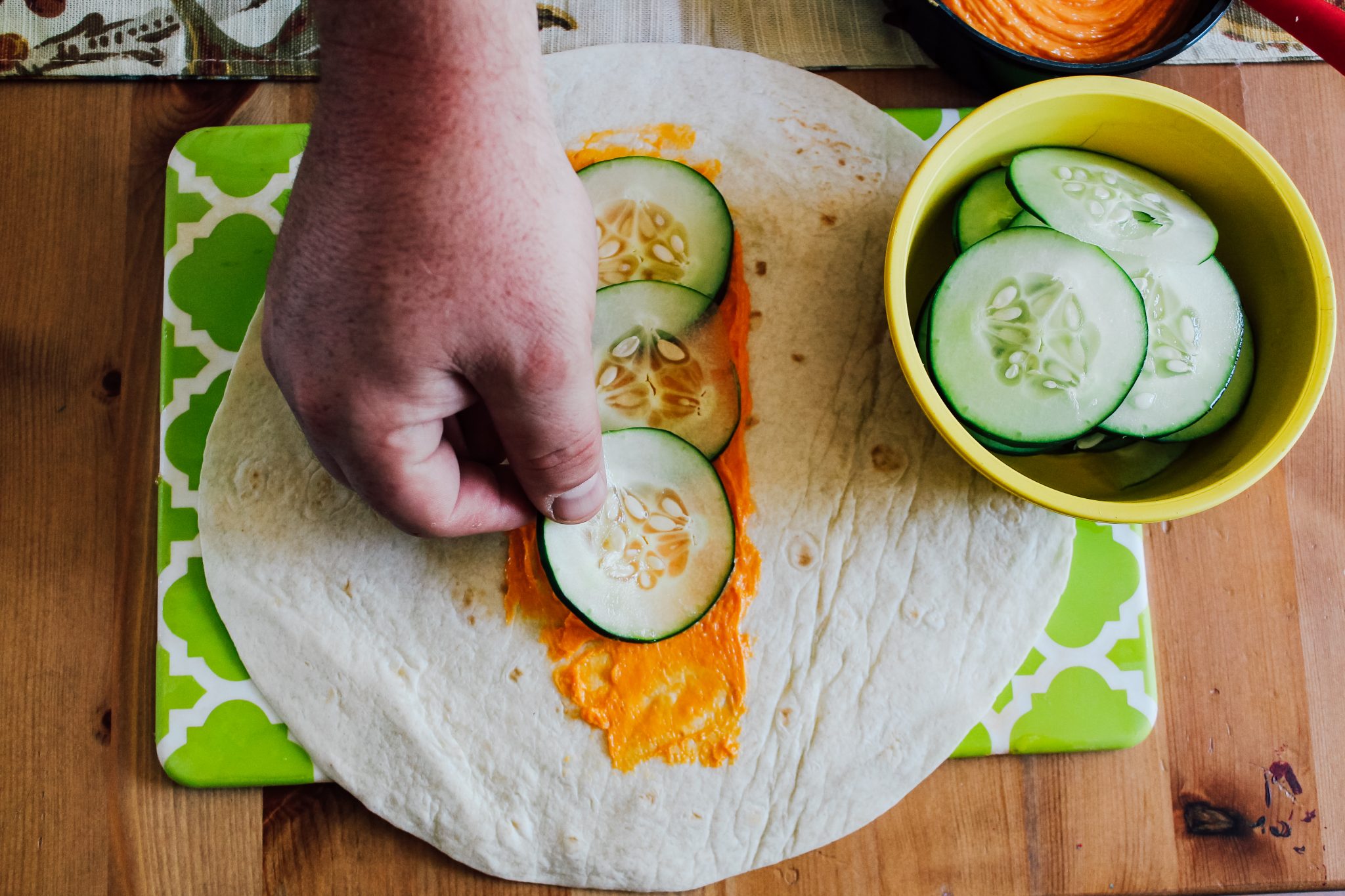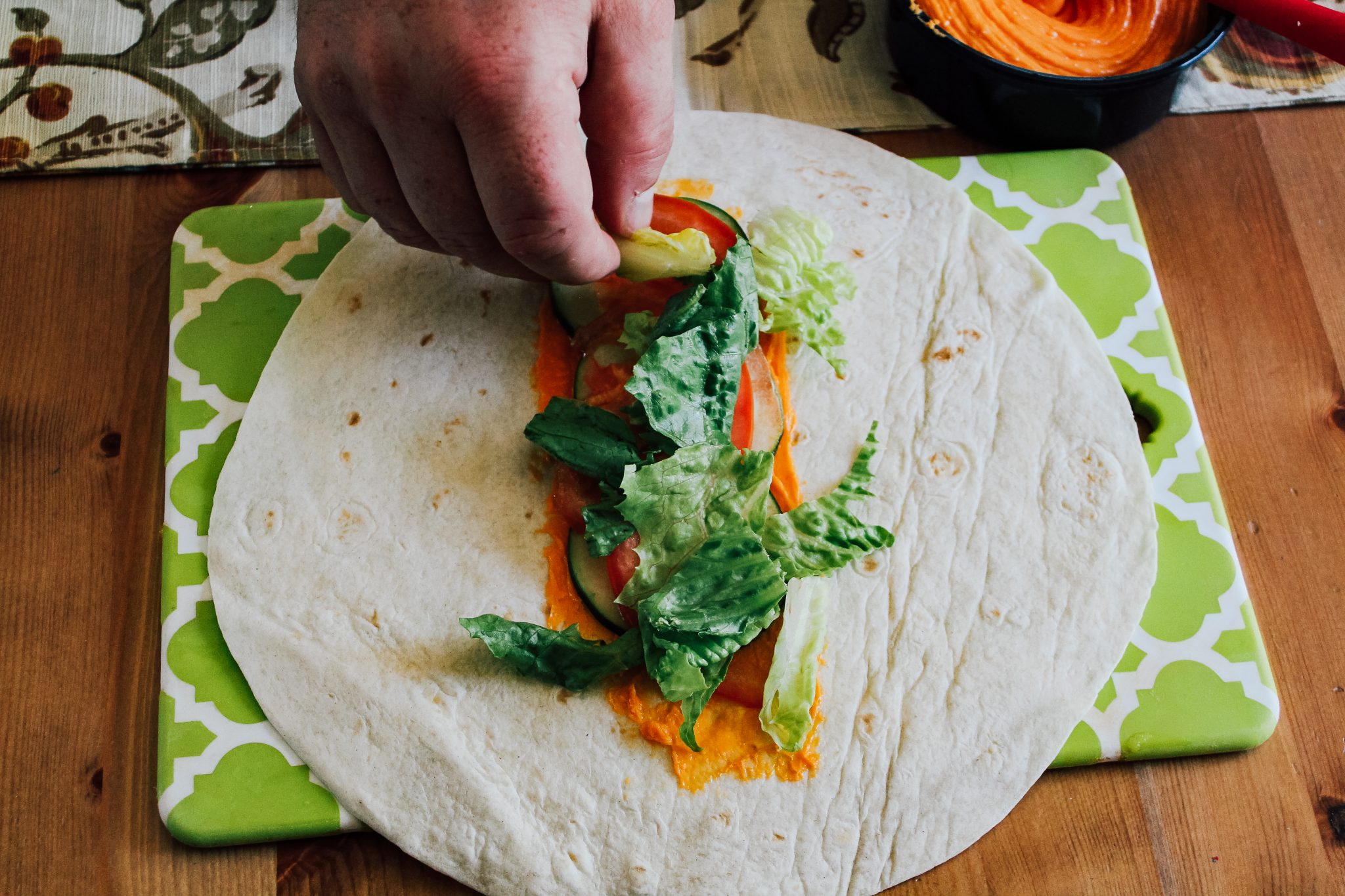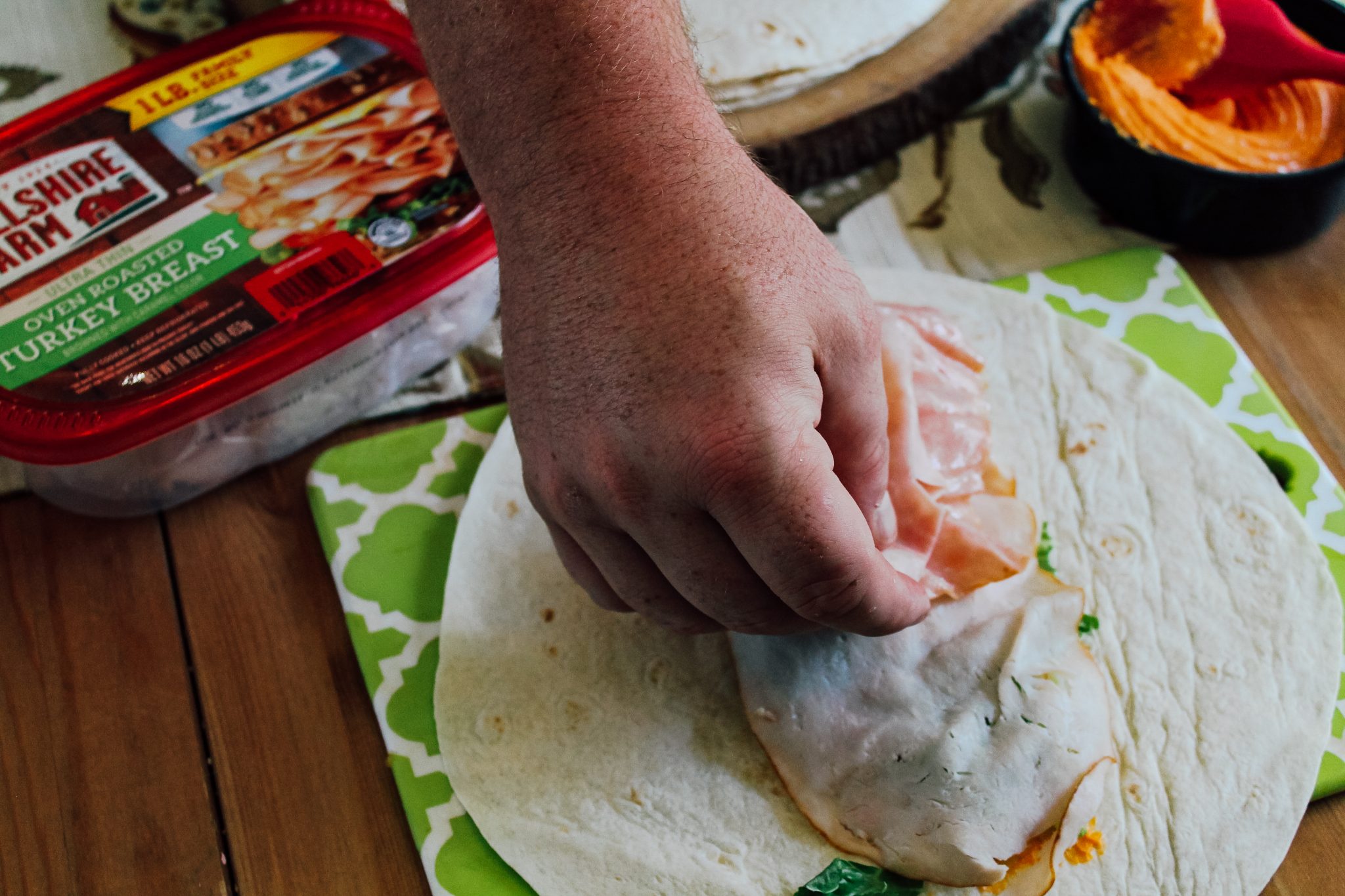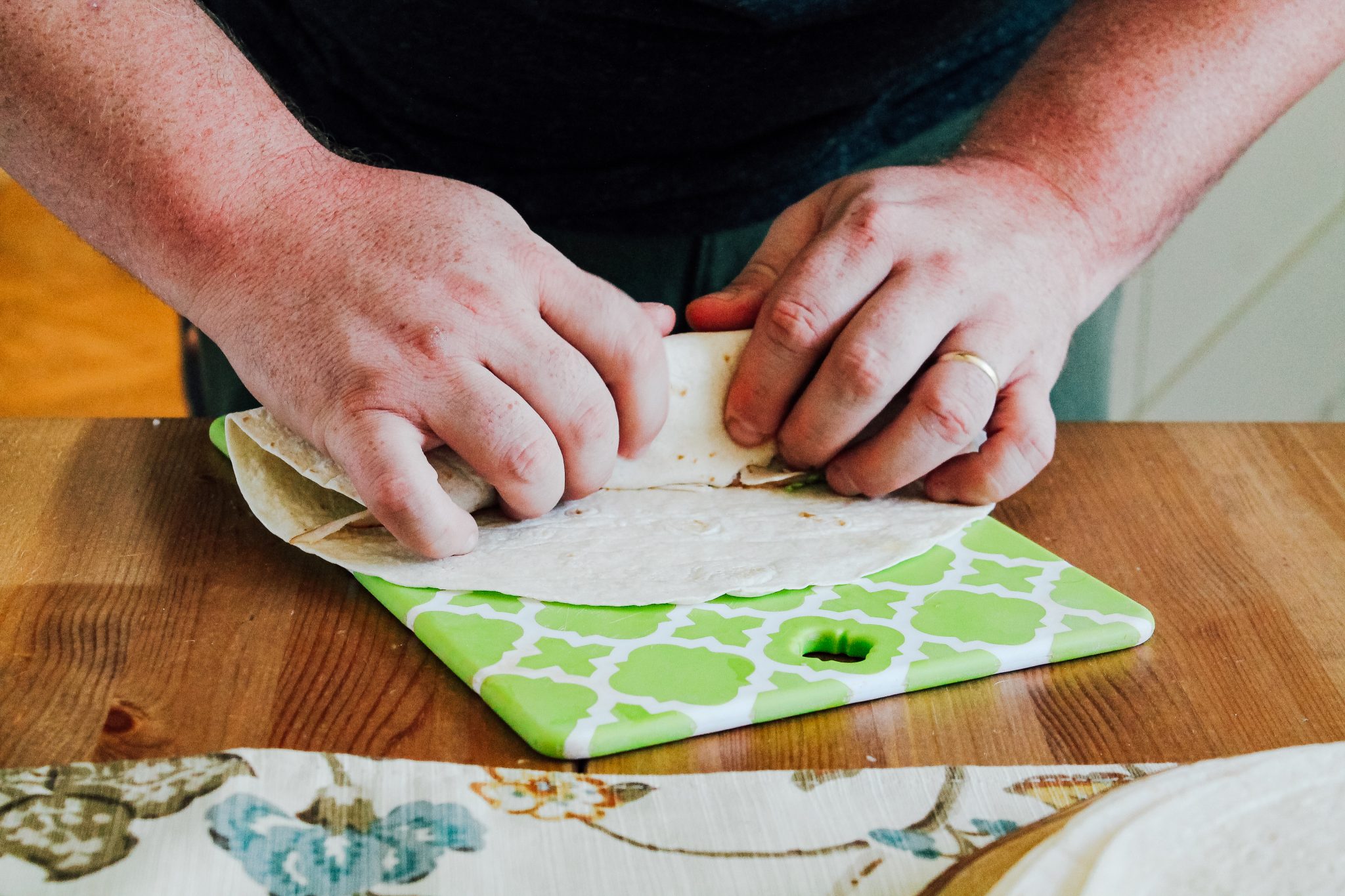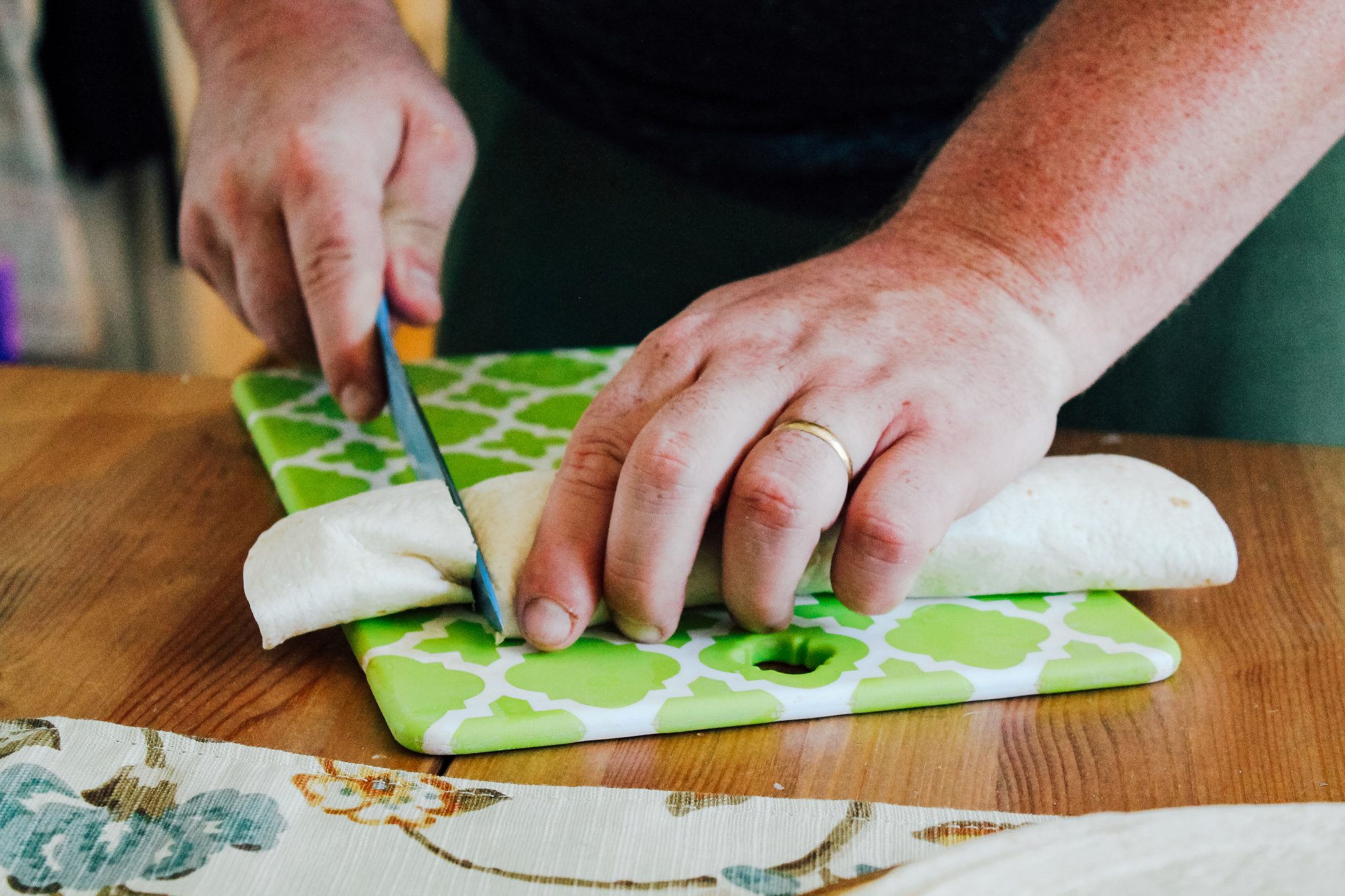 My kids LOVE these pinwheel bites, and we love trying out different combinations of things to put in them. But this recipe here is our favorite, and oh-so delicious! Pair it with some extra cucumbers, ranch, and a water and you're good to go!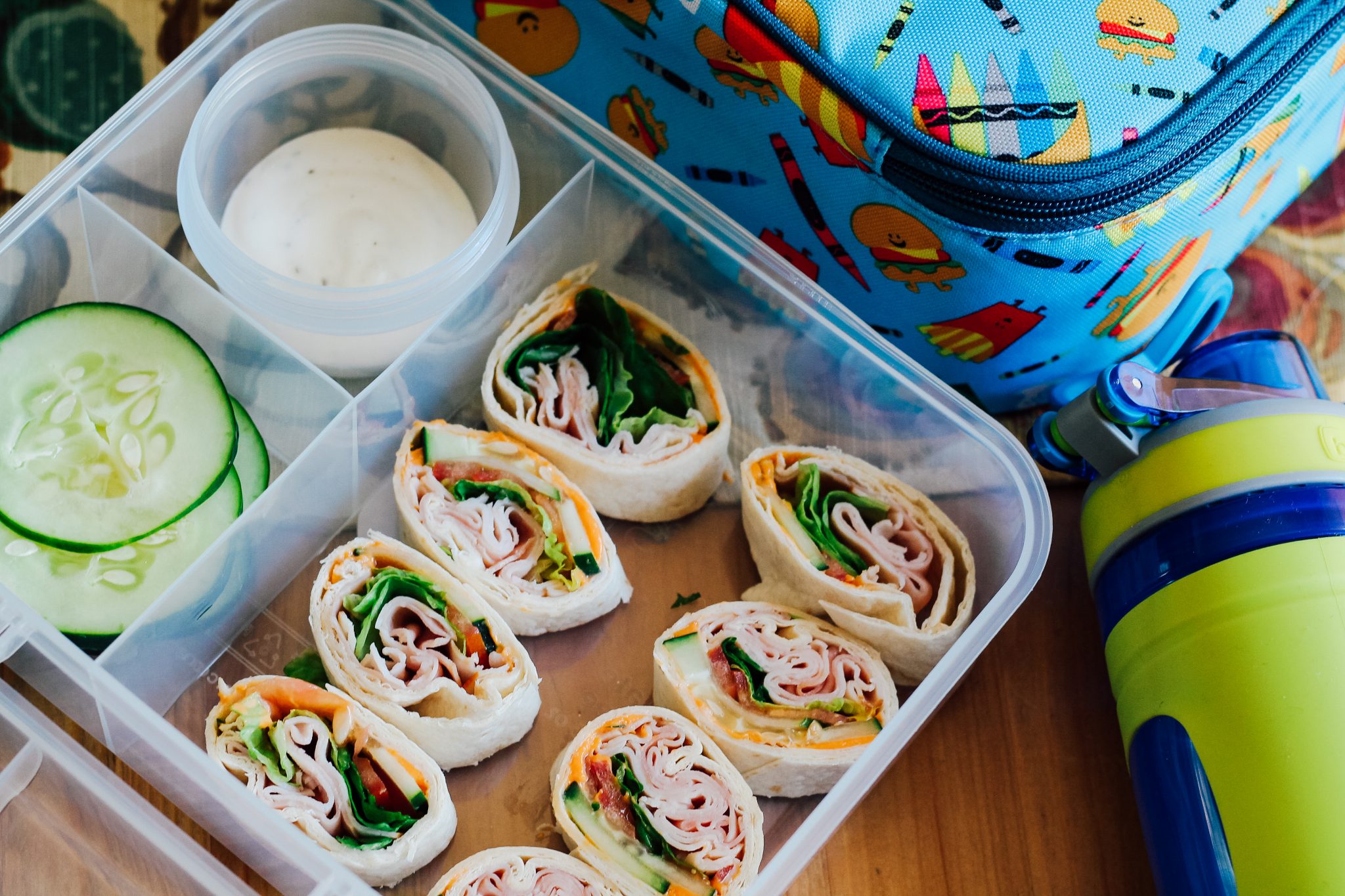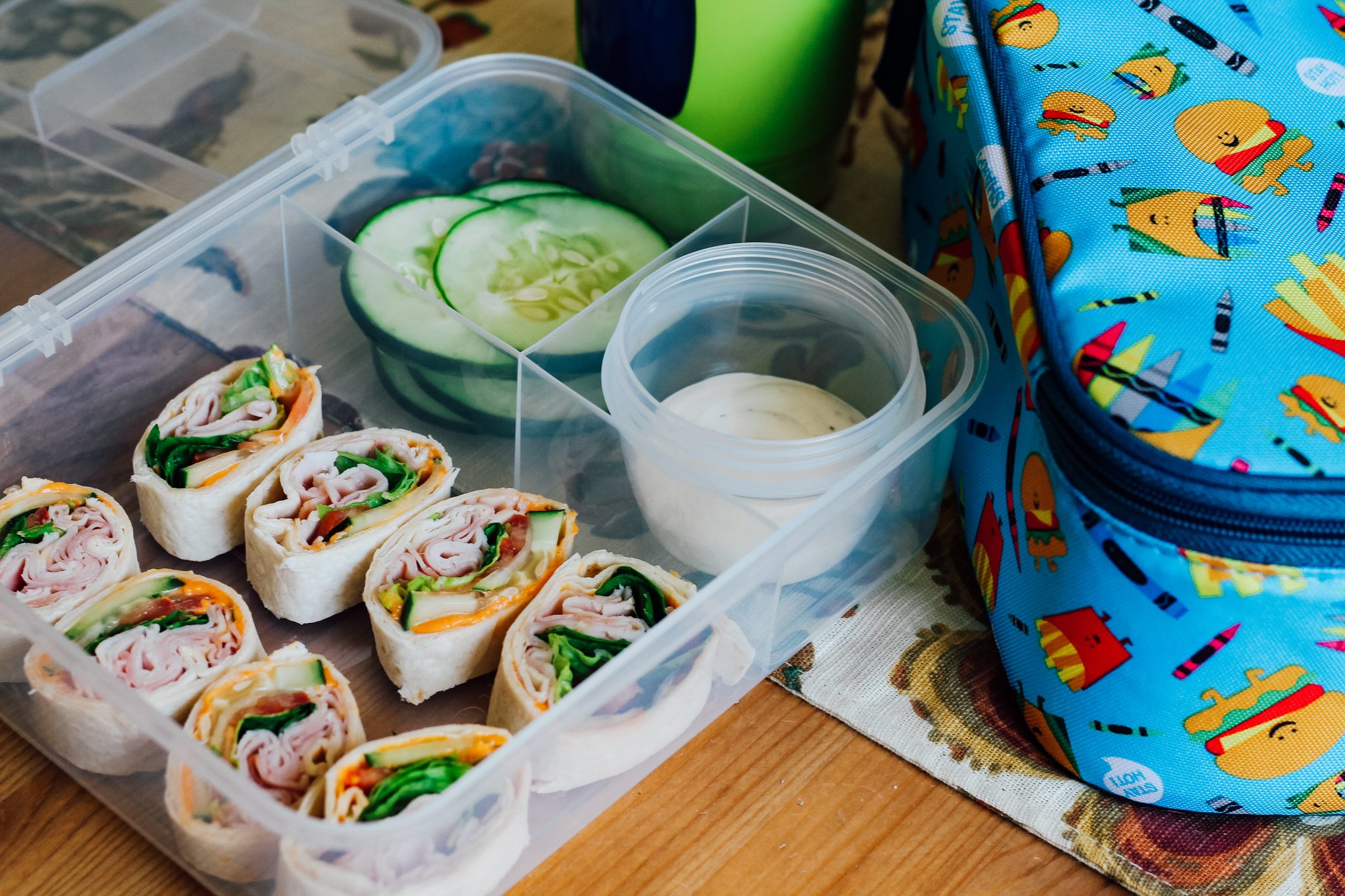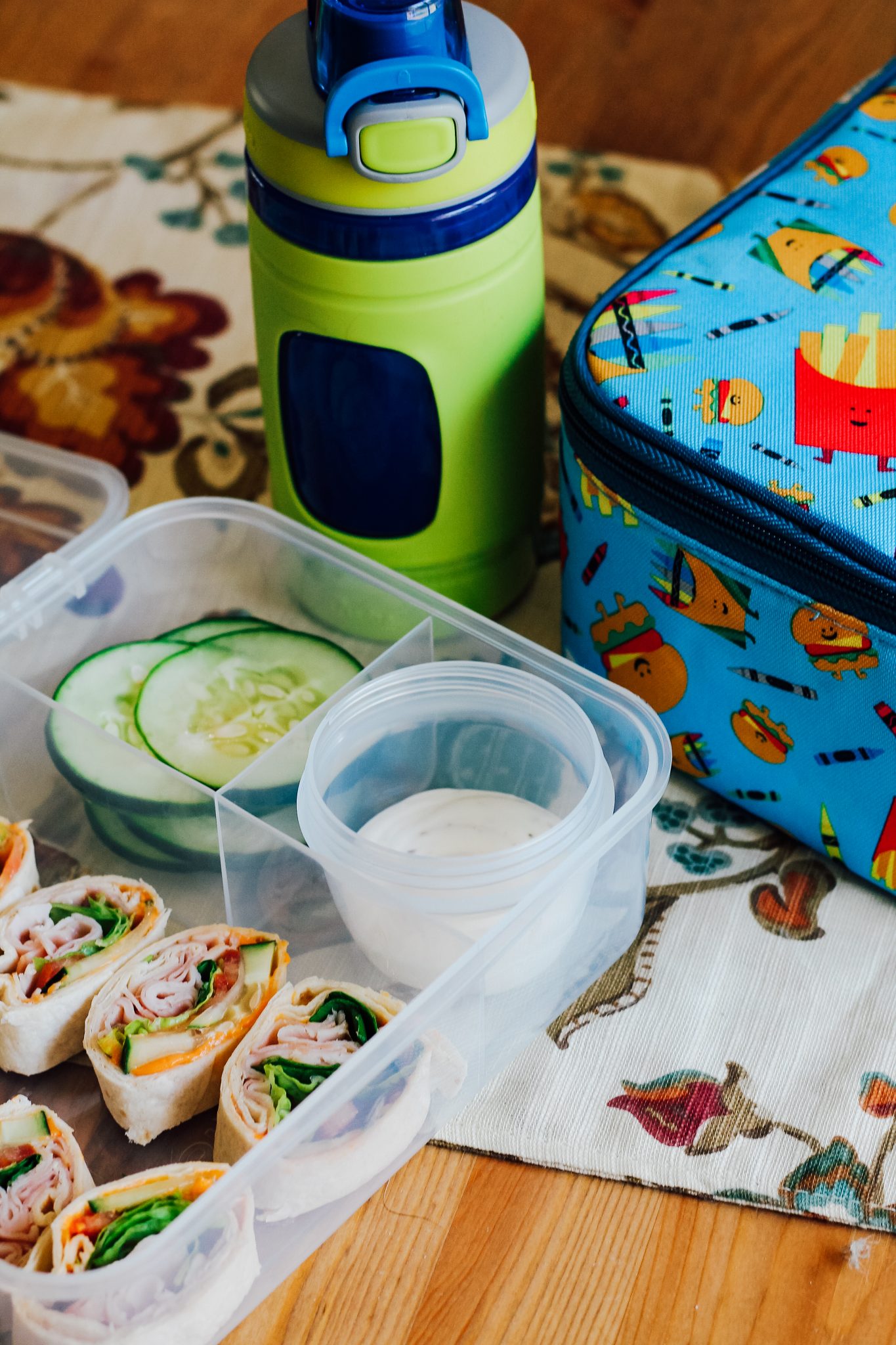 Chicken Kabobs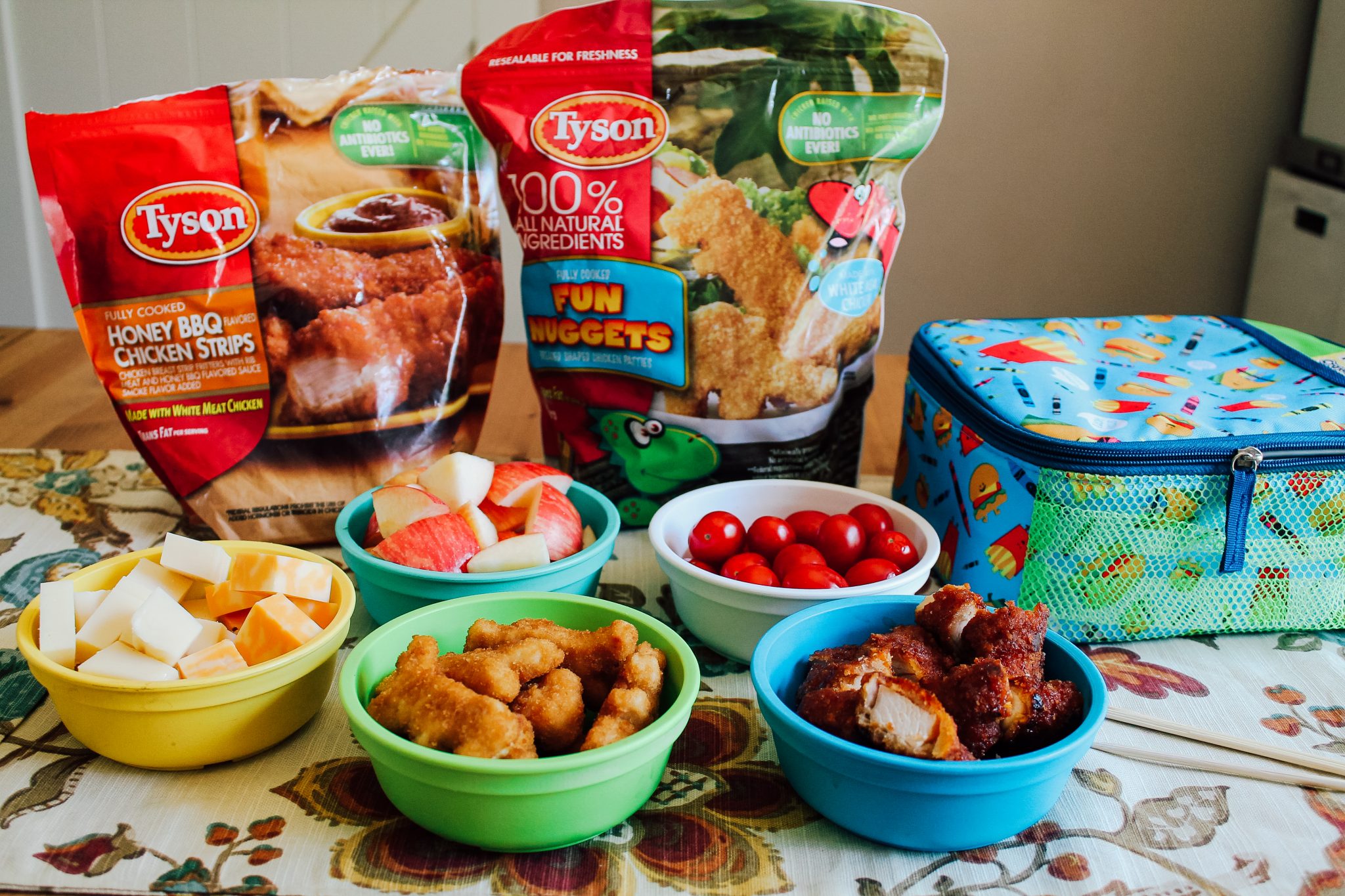 Yum! We sure love kabobs around here. They're so fun to personalize for the kiddos, and they're definitely different from the normal sandwich. Your kiddos will love these, too—I just know it!
You'll Need:
– Apples, sliced
– Colby Jack and Mozzarella cheese, cubed
– vine tomatoes
– Tyson® Fun Nuggets
– Tyson Honey® BBQ Chicken Strips
– Ranch
– Kabob Sticks
Steps:
The steps to these kabobs is a little bit more relaxed, simply add on mixtures your kiddos would enjoy! We created a few different combinations for this lunch so the kids could have a variety of tastes and flavors. They both love chicken and cheese so we made sure to include lots of it!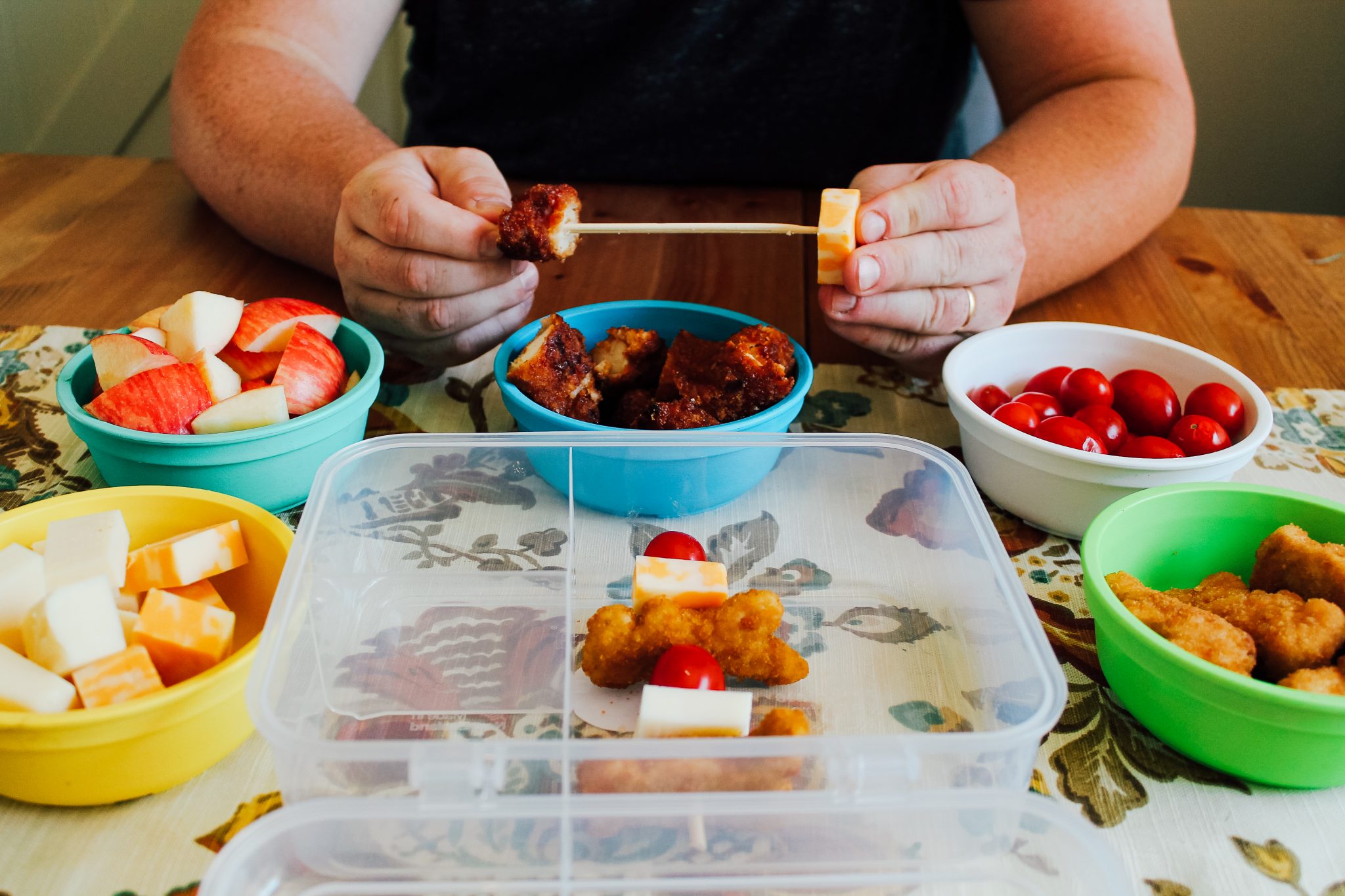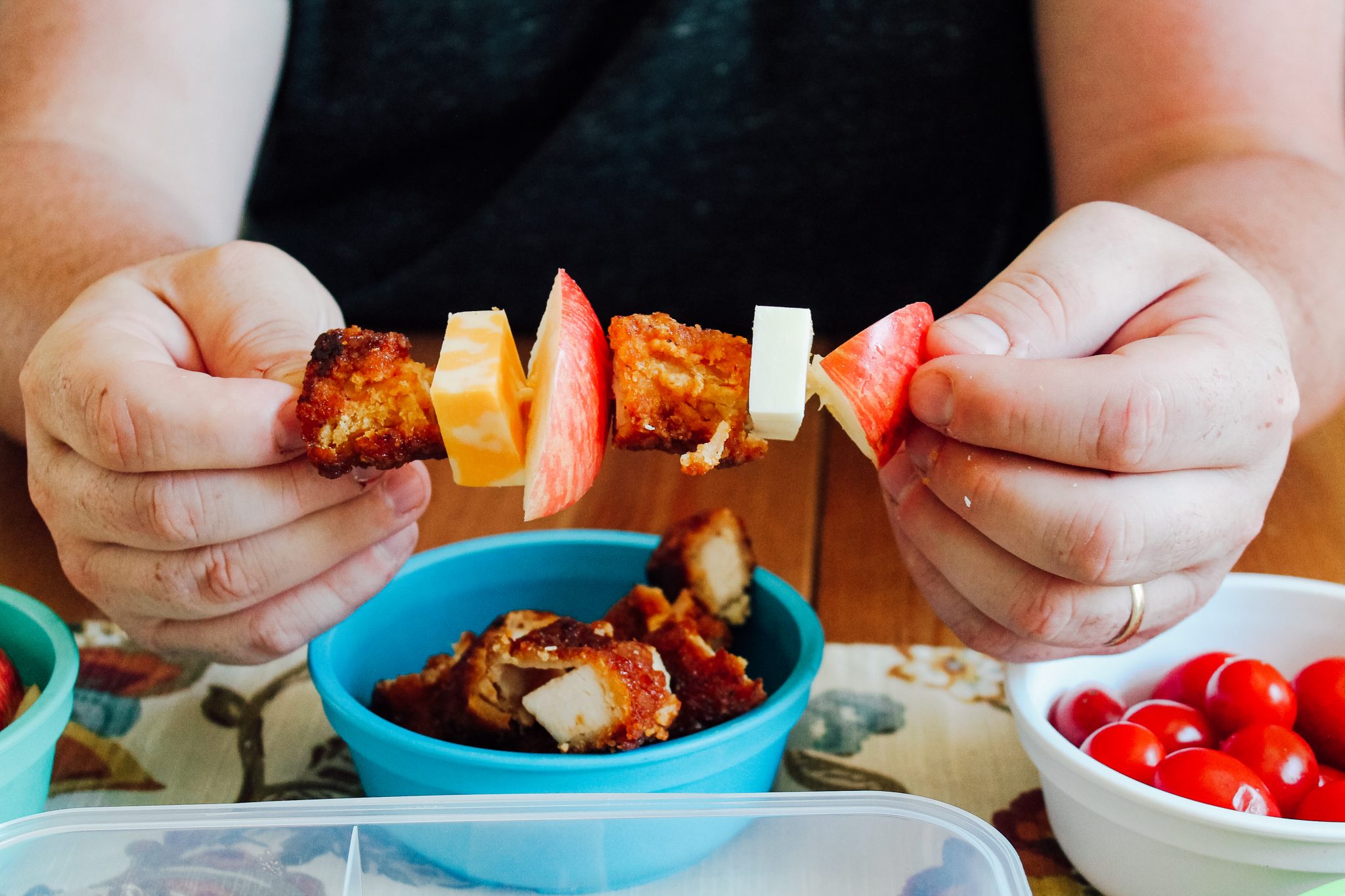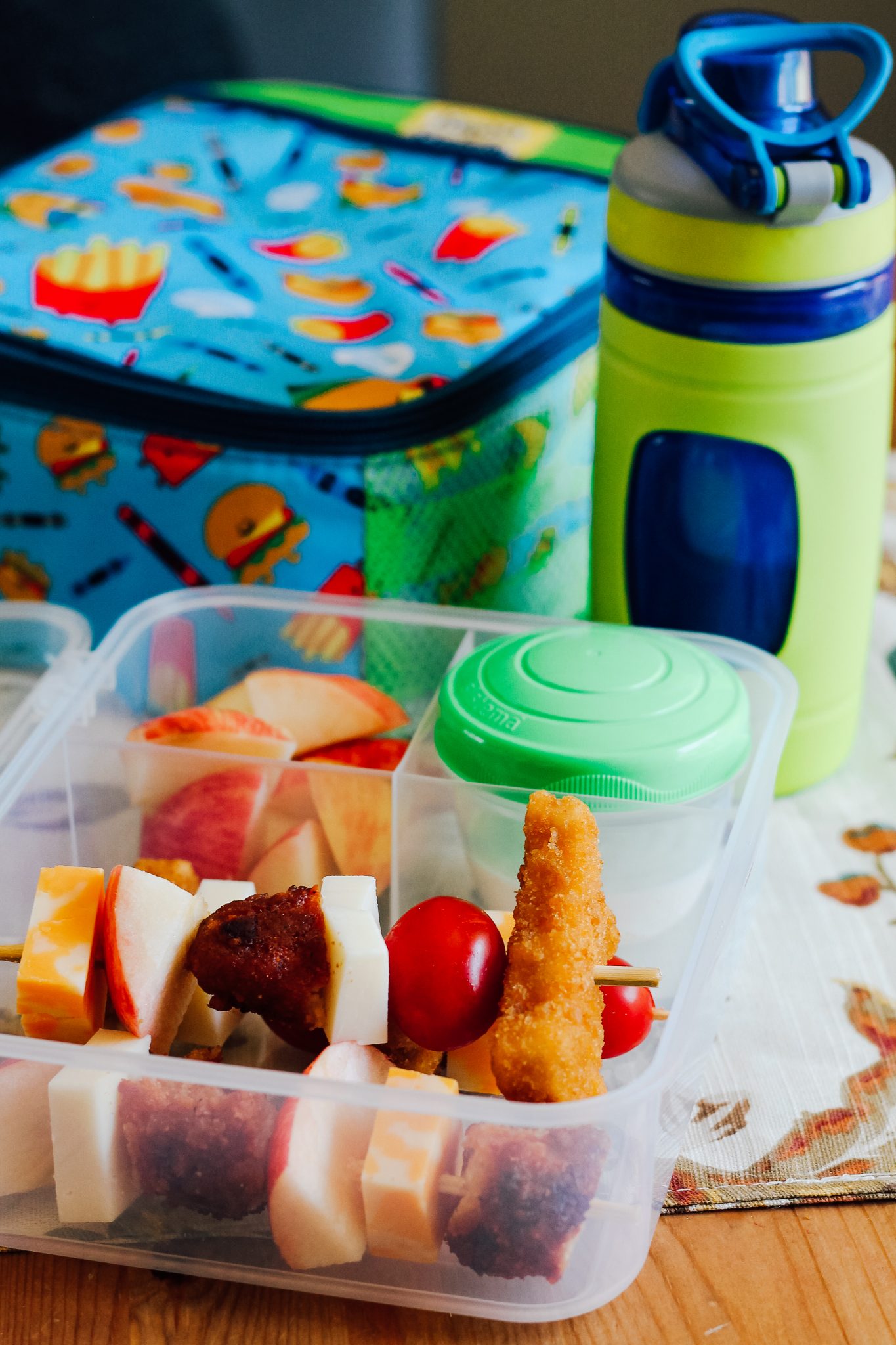 Throw in some water, extra apples, and a dipping sauce and lunch is ready! Kabobs are so fun to eat and perfect for sprucing up lunchtime!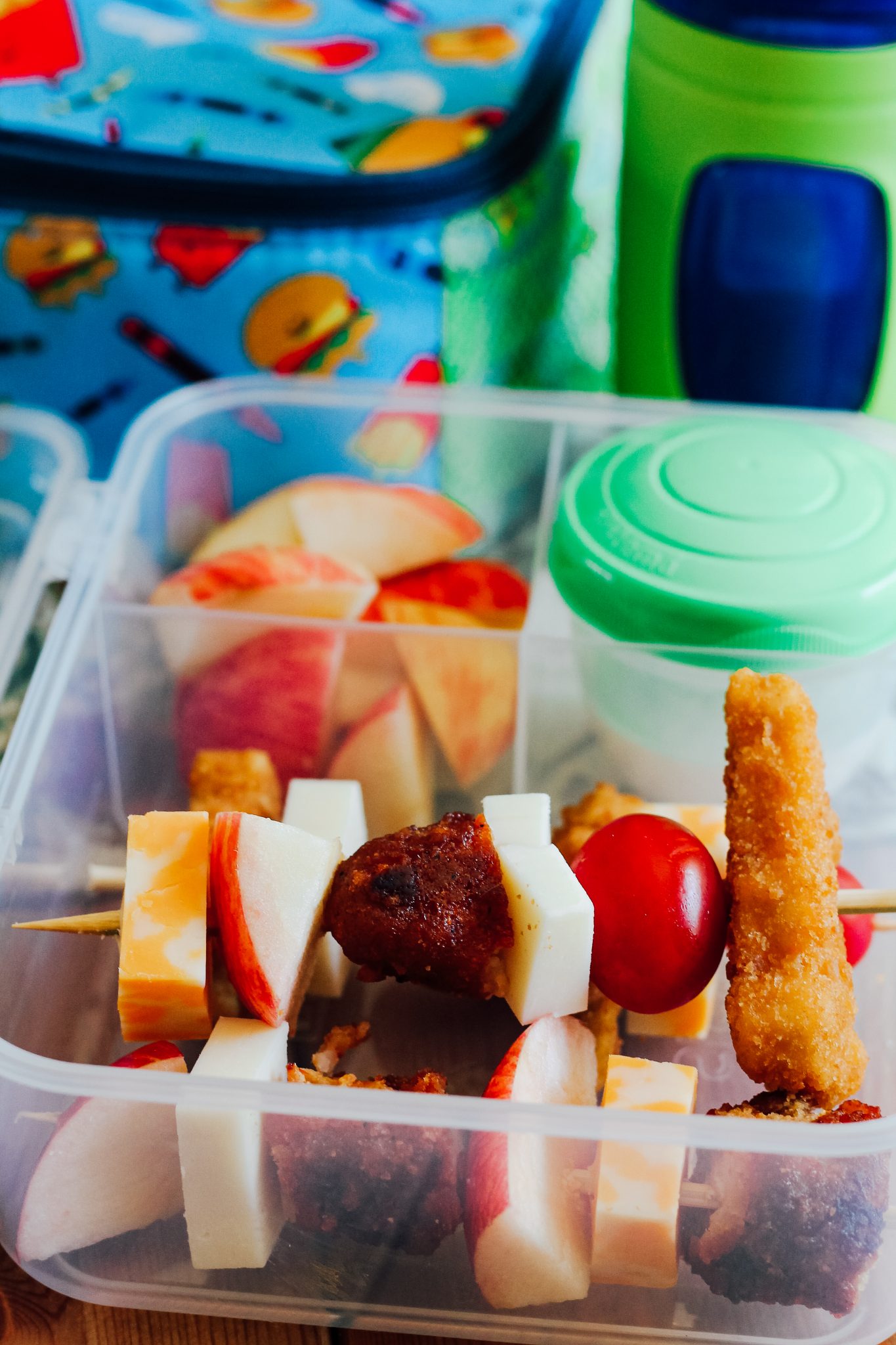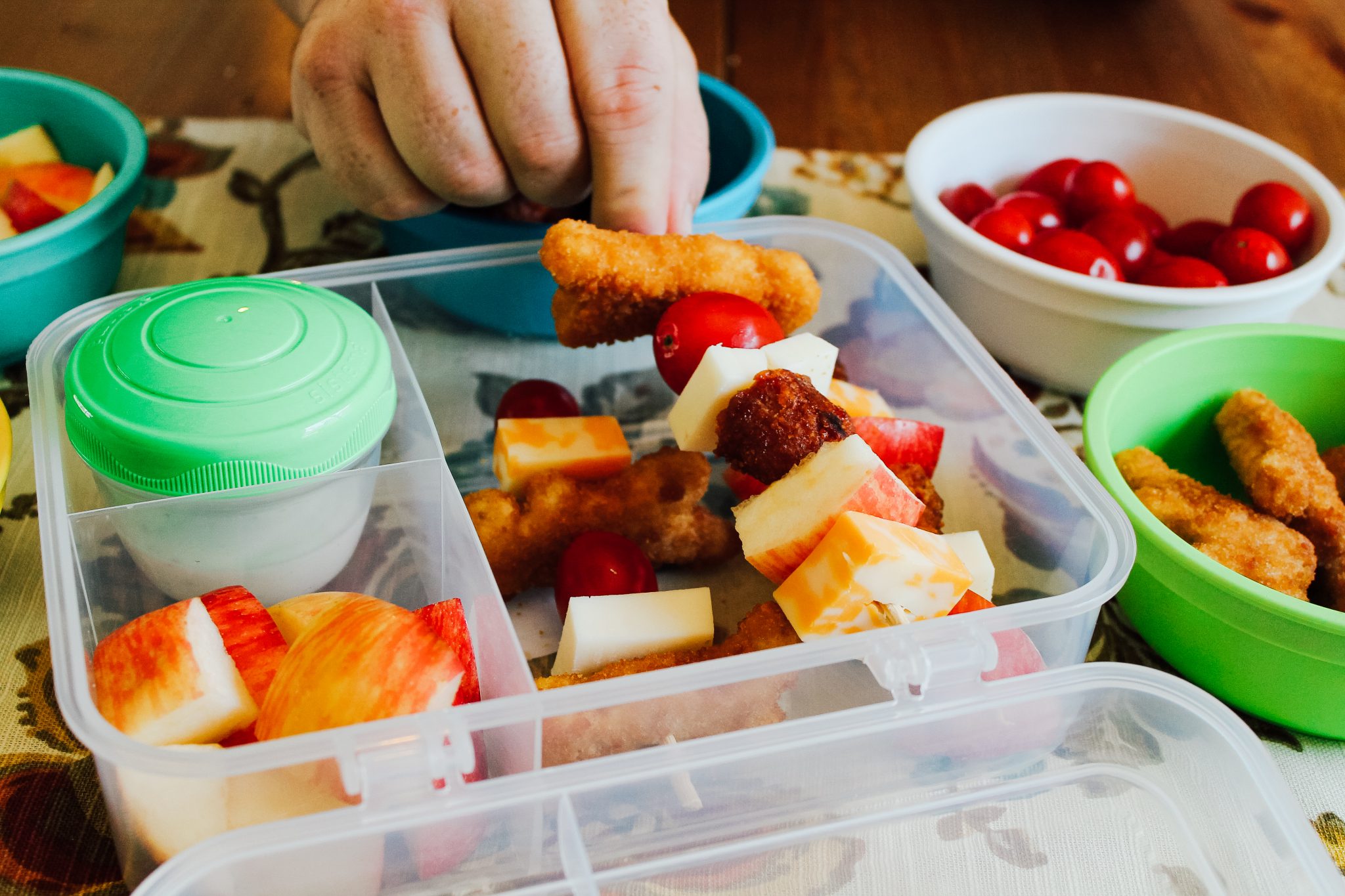 Corn Dog Bites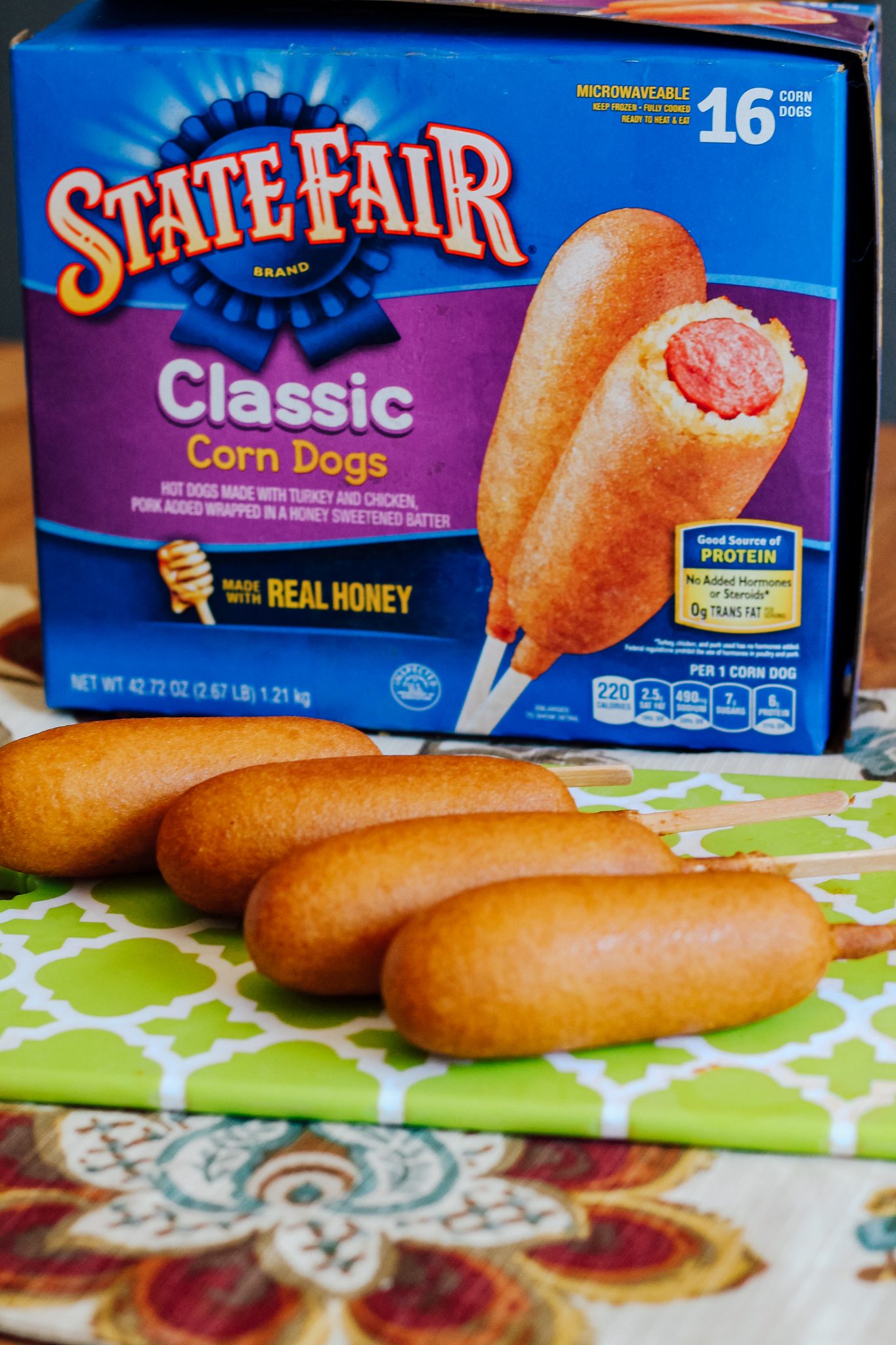 You'll Need:
– State Fair® Classic Corn Dogs
– Dipping Sauce (we used ketchup)
– Cheese of choice, cubed
– Cherries
Steps:
– Prepare corn dogs according to package instructions, allow to cool
– Once cooled, remove from stick and slice.
– Place in lunch box along with cheese cube, cherries, and dipping sauce for a deliciously easy lunch!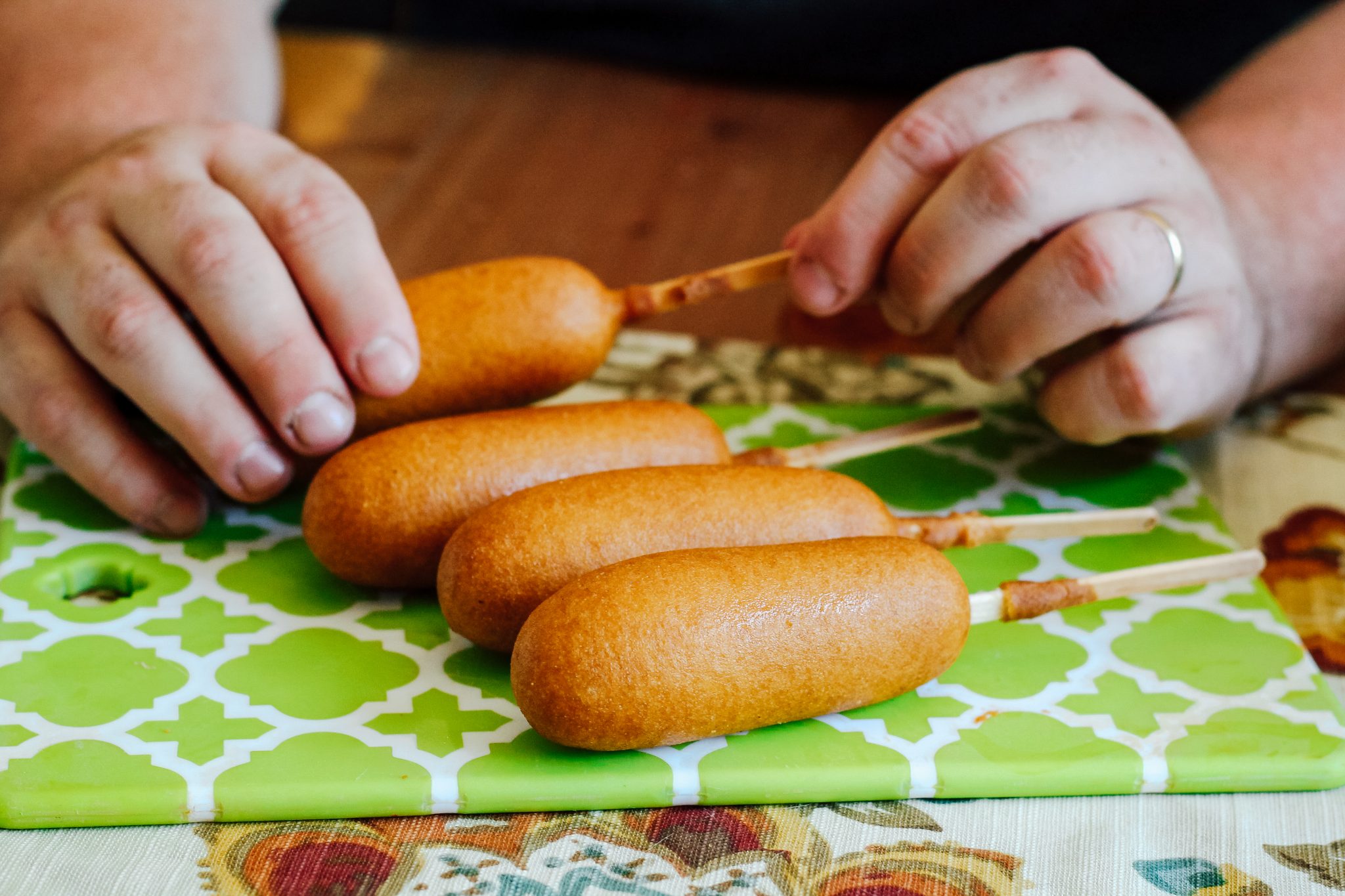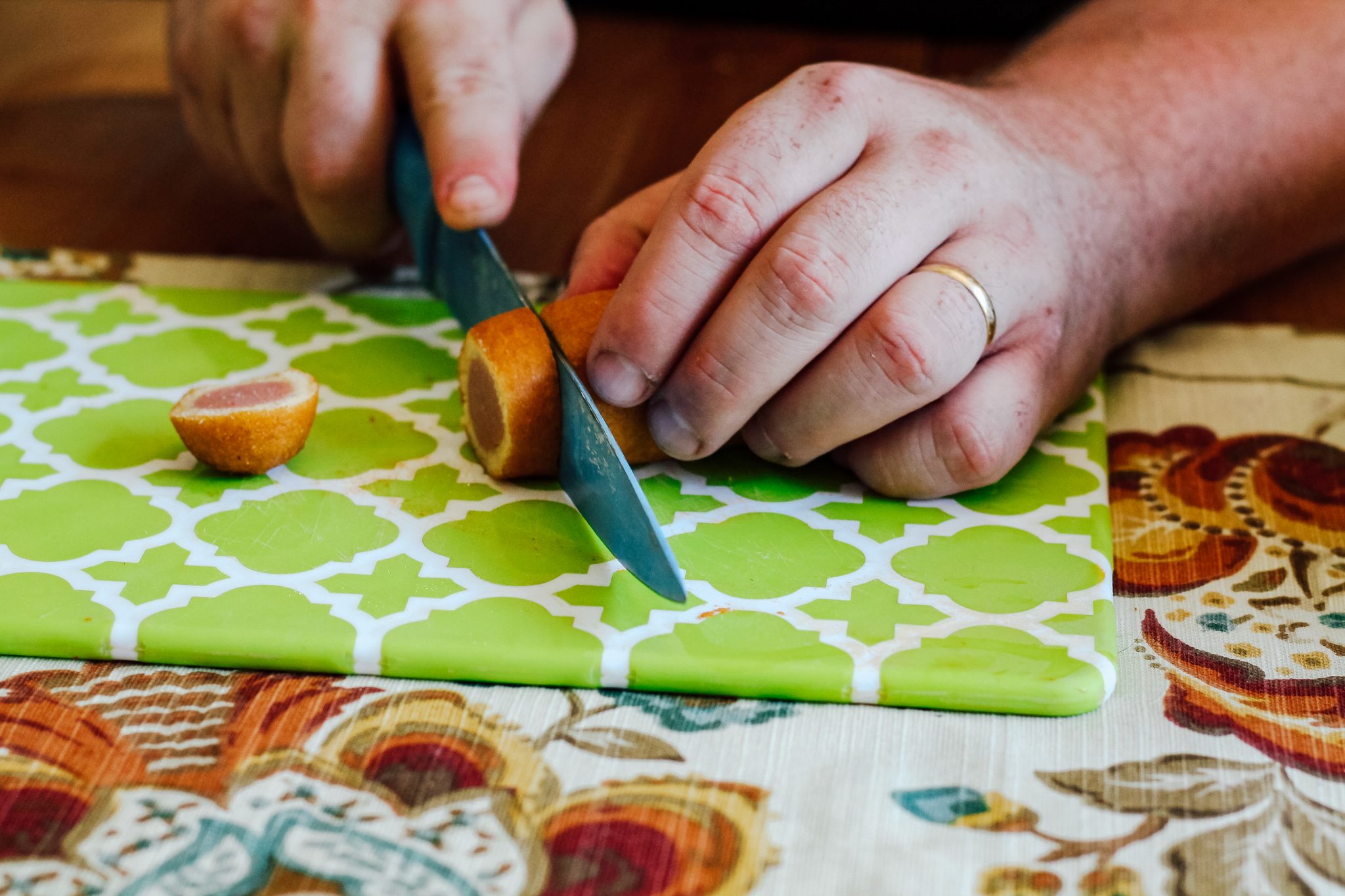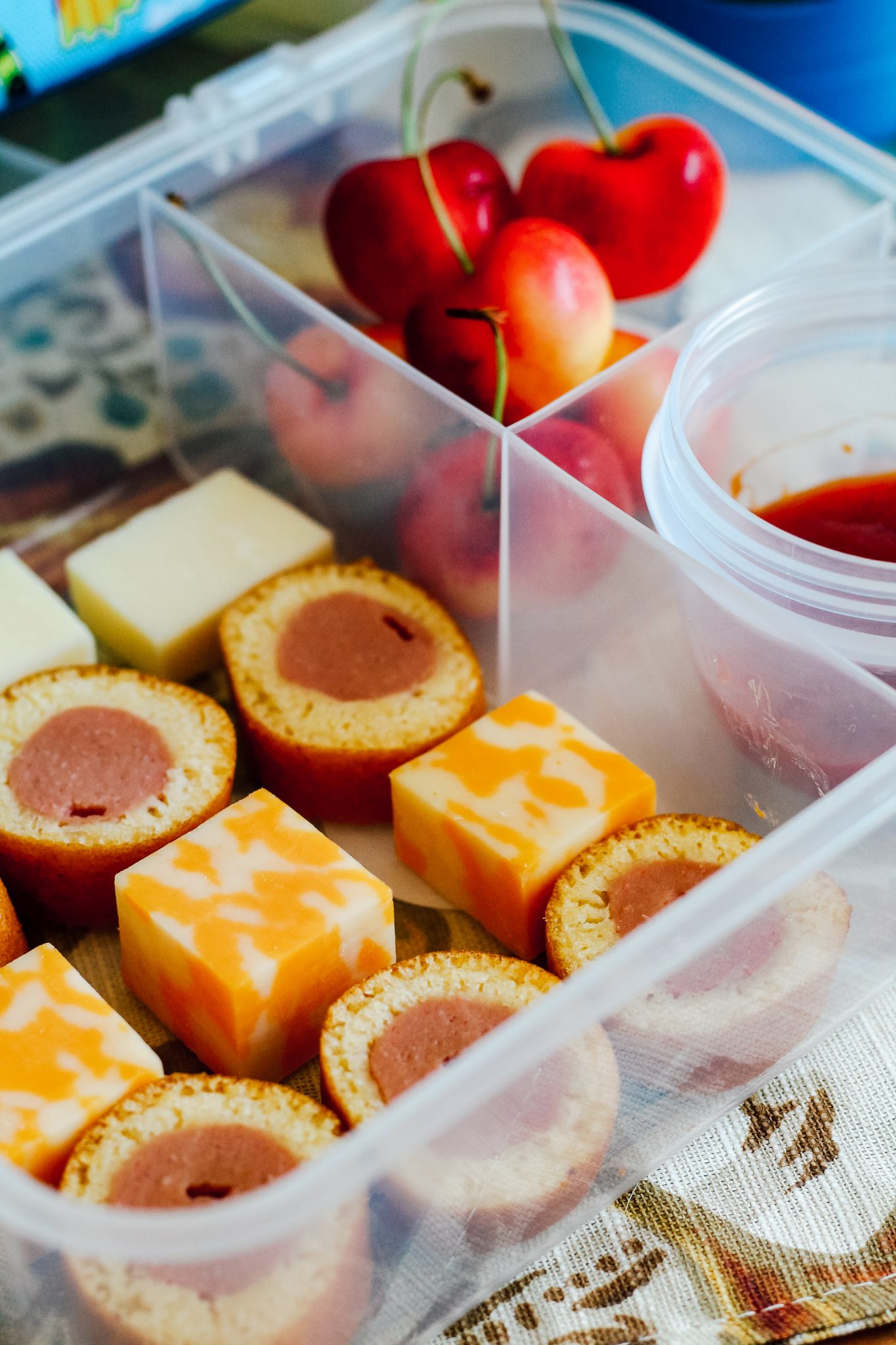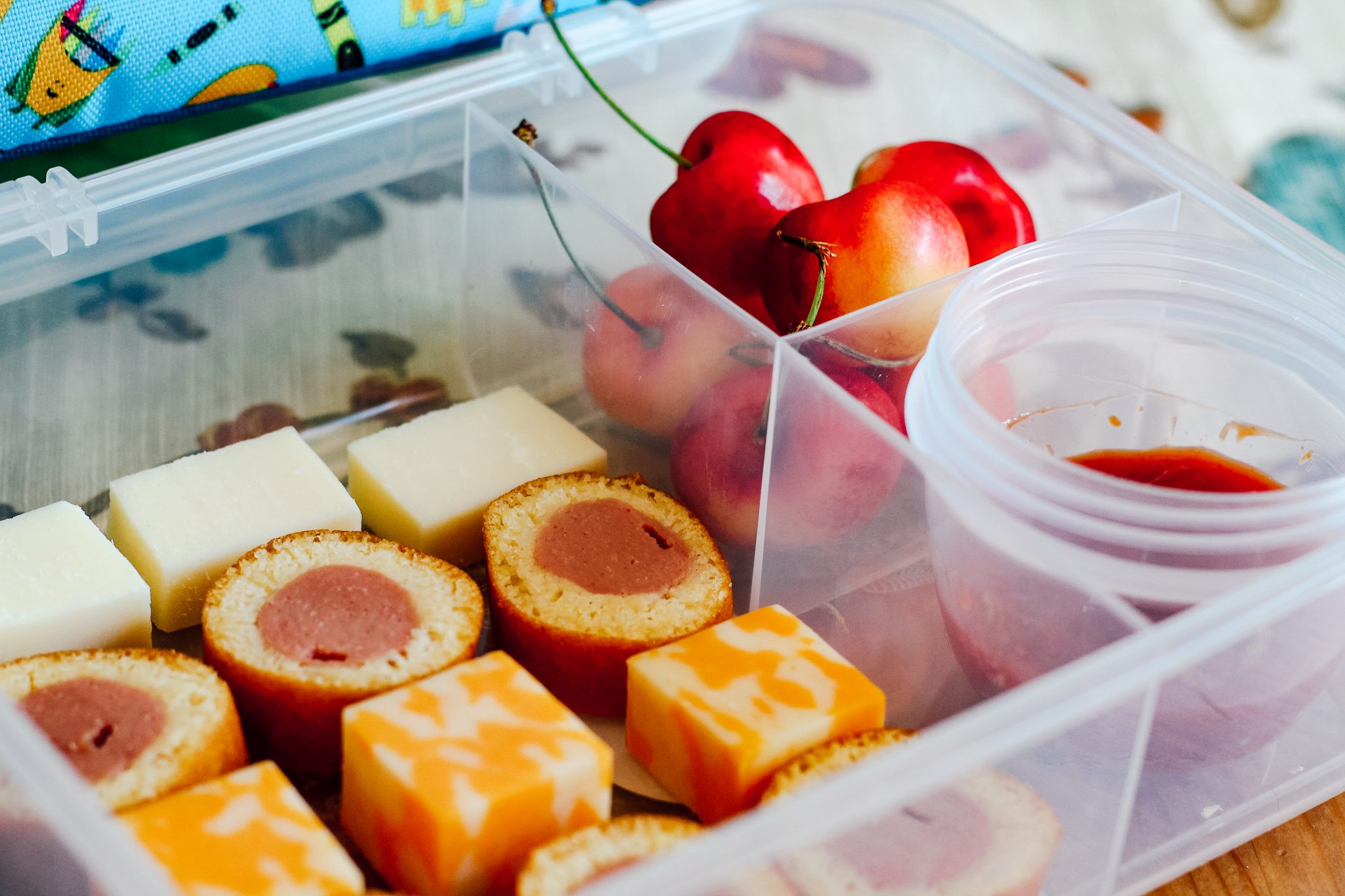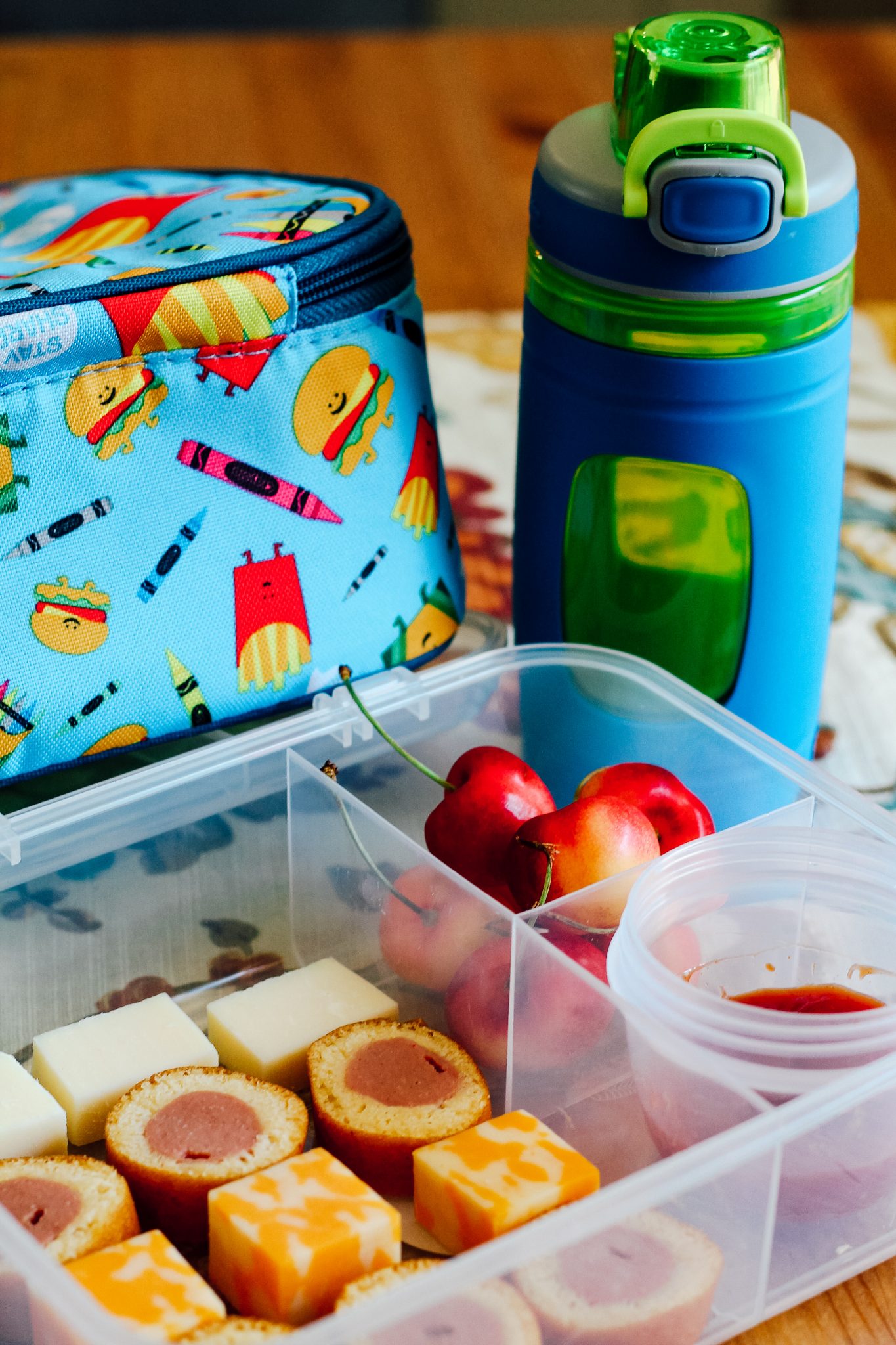 So so simple, right? I love making lunches the night before so they're prepared, packed, and ready to grab for school. Plus, it sure does make the mornings run smoother (we've got more back-to-school themed posts coming up so keep your eye out). And be sure to shop Kroger for Tyson's portfolio of products that make back-to-school meal planning easy! Check out Tyson's Weekly meal calendar here. While you're at Kroger check out Tyson;'s Fandango deal: $6 towards a movie ticket at the register when you buy any 5 of these participating products in 1 transaction: State Fair® Corn Dogs, Tyson® Chicken Nuggets and Strips, Hillshire Farm® Lunchmeat, Hillshire Farm® Smoked Sausage, Jimmy Dean® Frozen Breakfast, Jimmy Dean® Fully Cooked Sausage and Simple Scrambles™ products between 7/25/18-8/8/18 (excludes online purchases).
Easy Kids Lunch Ideas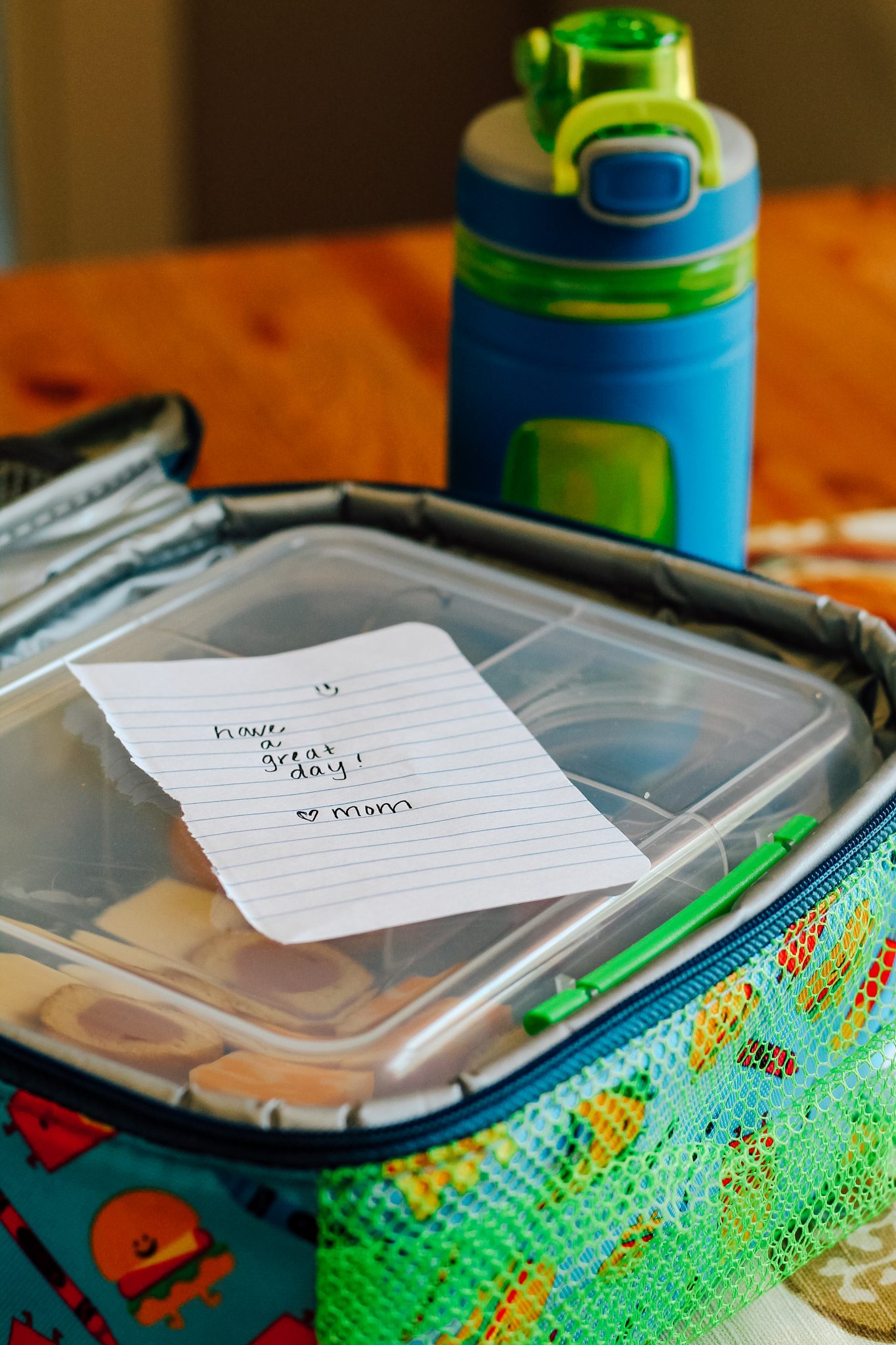 What are YOUR favorite Easy Kids Lunch Ideas?
Love this post? Pin it for later here: