This post has been sponsored by The Coca-Cola Company. All thoughts and opinions are my own. Keep scrolling to see 5 Ways to Get Outside as a Family this Summer!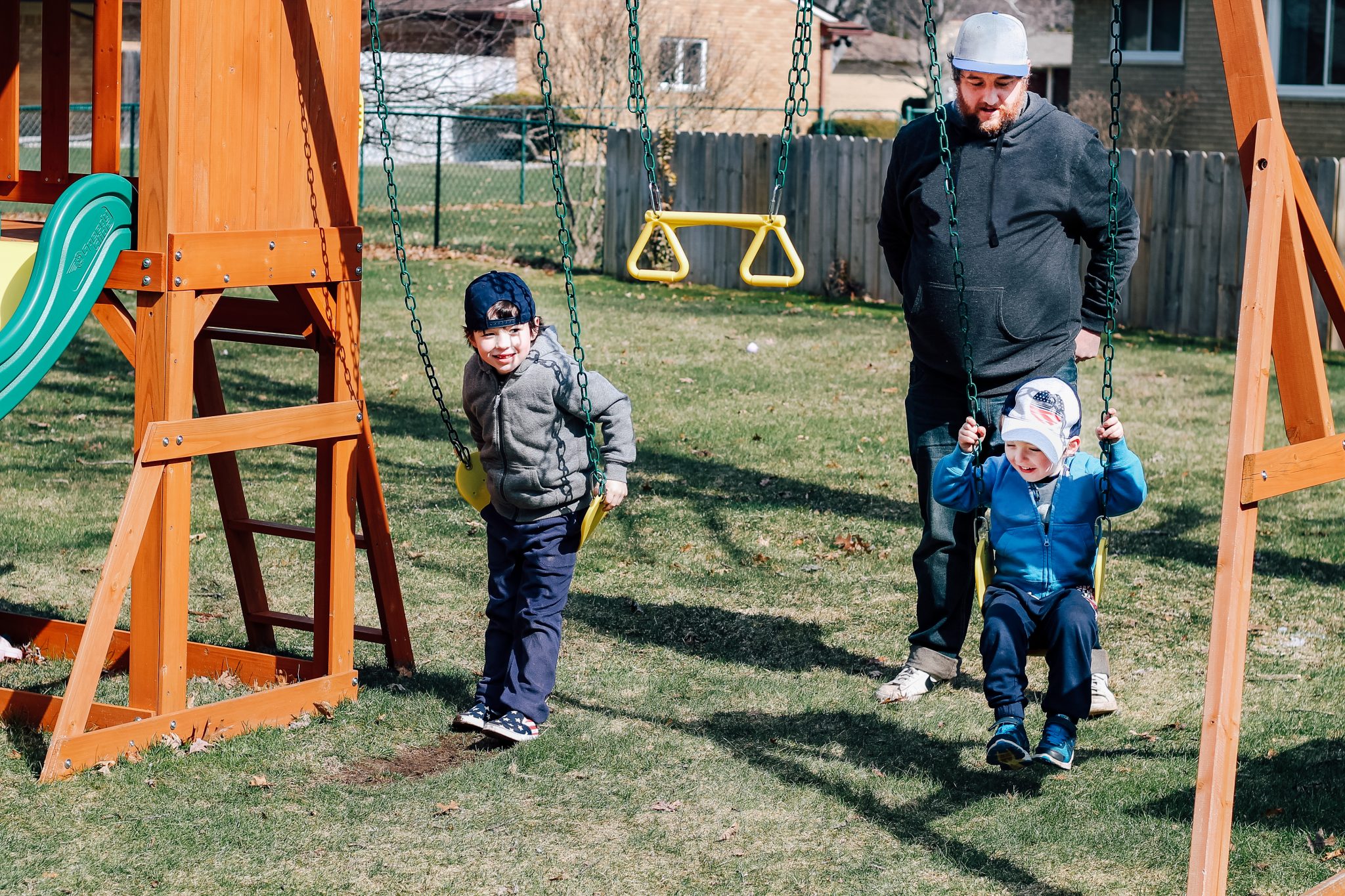 5 Ways to Get Outside as a Family this Summer
Hello, friends!
If you've been reading the blog for some time now, you'll know we love spending time outside! We'll take a warm sunny day outside over any indoor activity – there is just something about soaking up that vitamin D that can't be beat. Today I wanted to share a few easy activities to do with your family right in your own backyard to ensure you get outside this summer, too!
And before you head outside be sure to stop by your local Sam's Club (find your local club here) to stock up on beverages! They have the BEST selection of our favorite summertime drinks – our favorite lately is smartwater®. You can pick up a 15 pack of 1L bottles to have on hand to enjoy all summer long! I love the bigger bottles because they're the perfect size for throwing one in our beach bag or my purse before heading out the door for a day of family fun!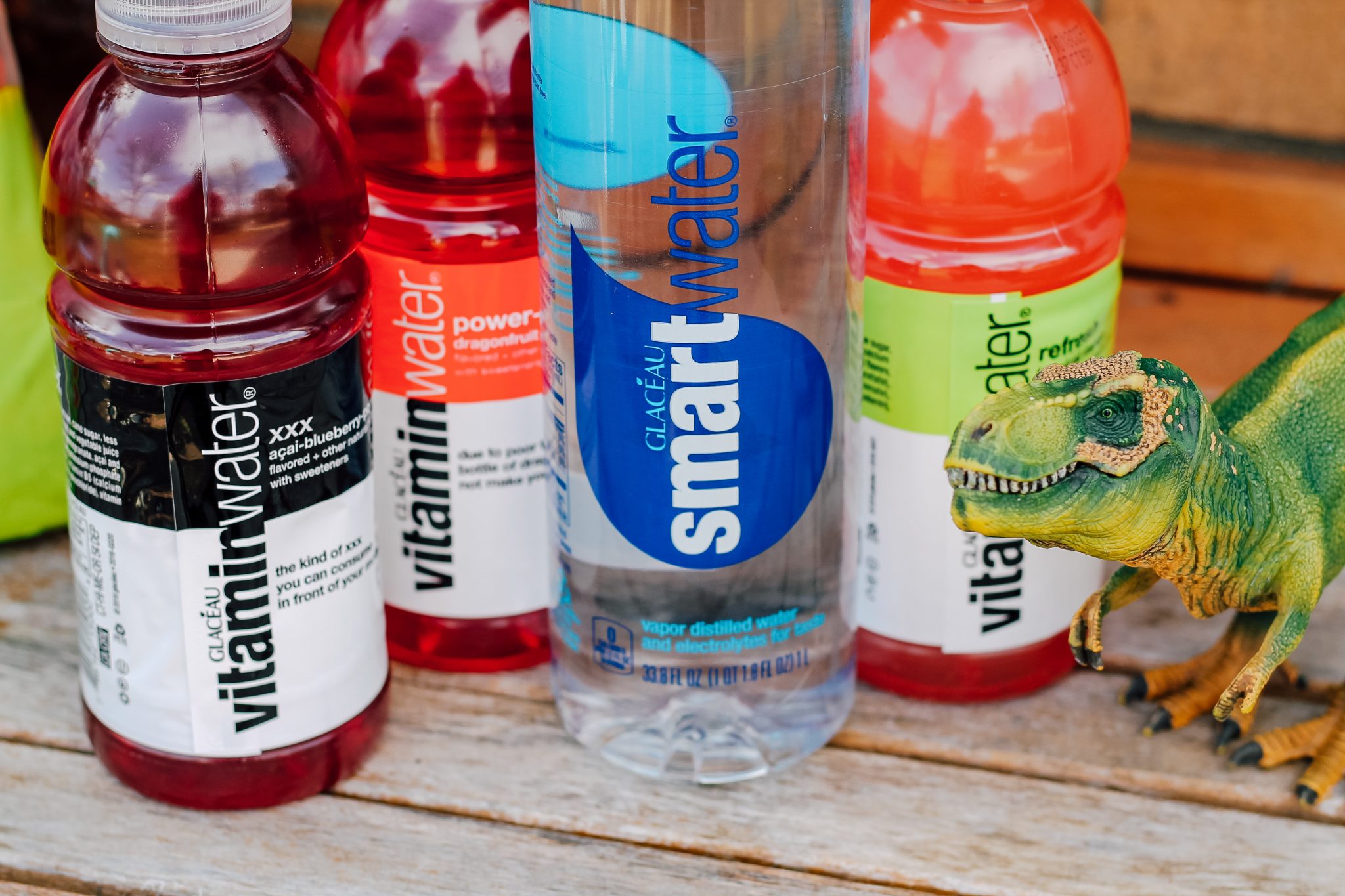 1 | Have a Race!
My boys absolutely love to race in our driveway. Sometimes they'll create a START line using their sidewalk chalk and a FINISH line at the end of the driveway so they can run back and forth. Don't forget to take a smartwater® drink break! Your kiddos can extend the creativity and make paper flags before the race, too!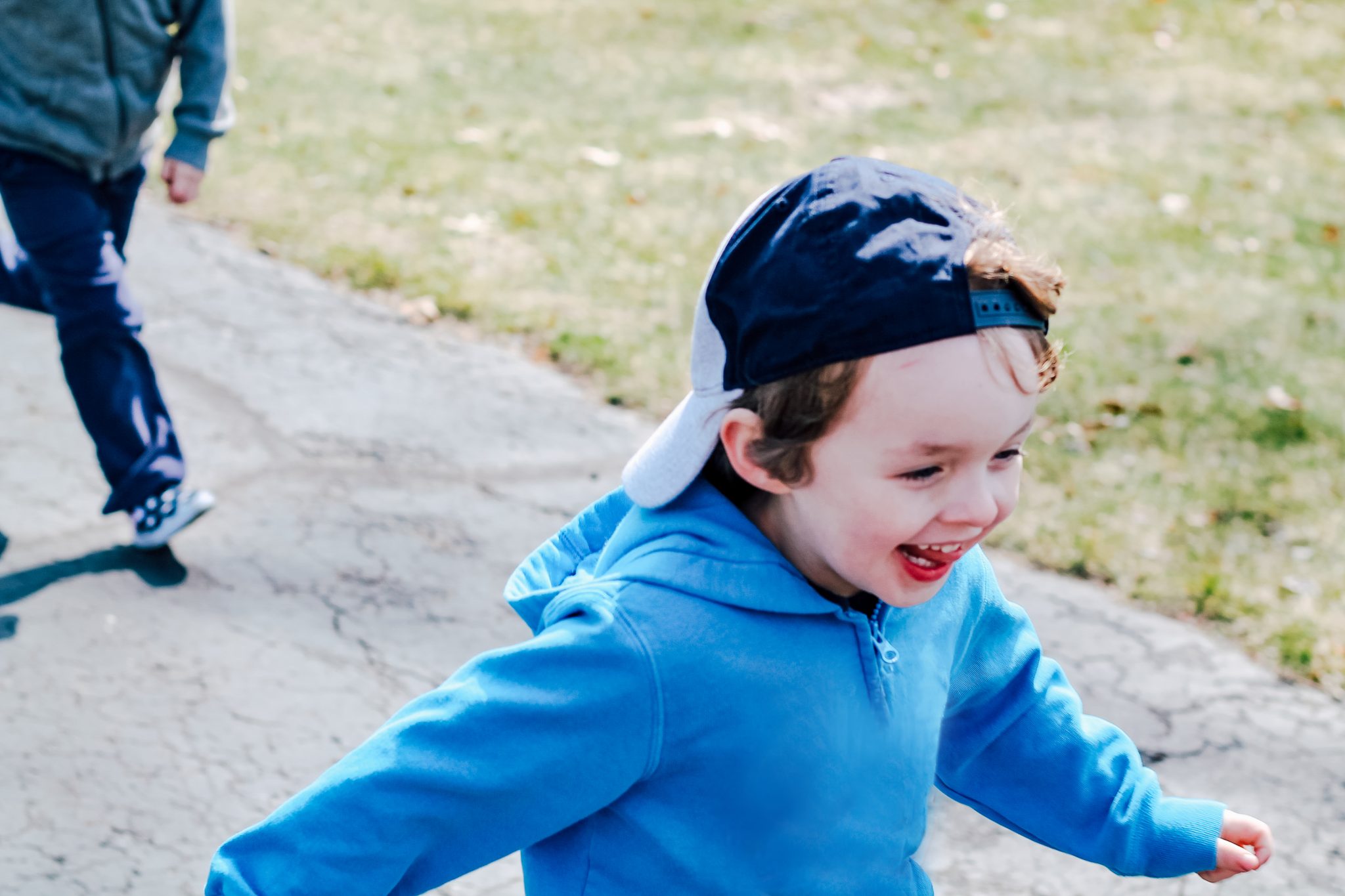 2 | Chalk Art Competition
Do your kiddos love sidewalk chalk as much as mine do? They really can't get enough! We love having time to just draw and create designs in the driveway, I'll put some music on my phone and we can sit out there for hours. For a chalk art competition just set the timer on your phone for 5 minutes and tell the kids to draw their favorite animal! When the timer is done, tell them to stop coloring and then let them present what they drew! For Wyatt it's almost always cars and with Levi he loves drawing animals like hippos, sharks, and his favorite dinosaurs!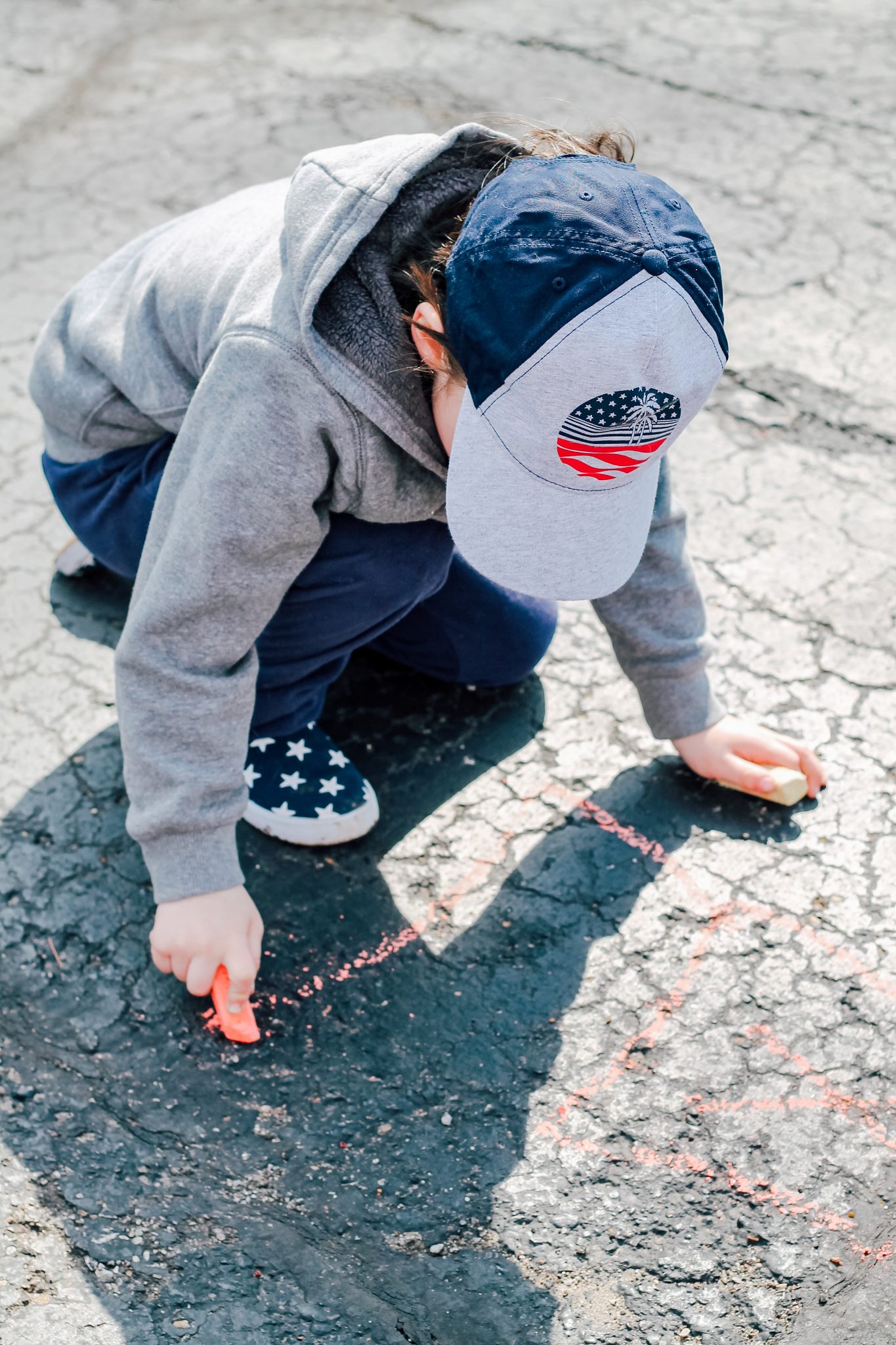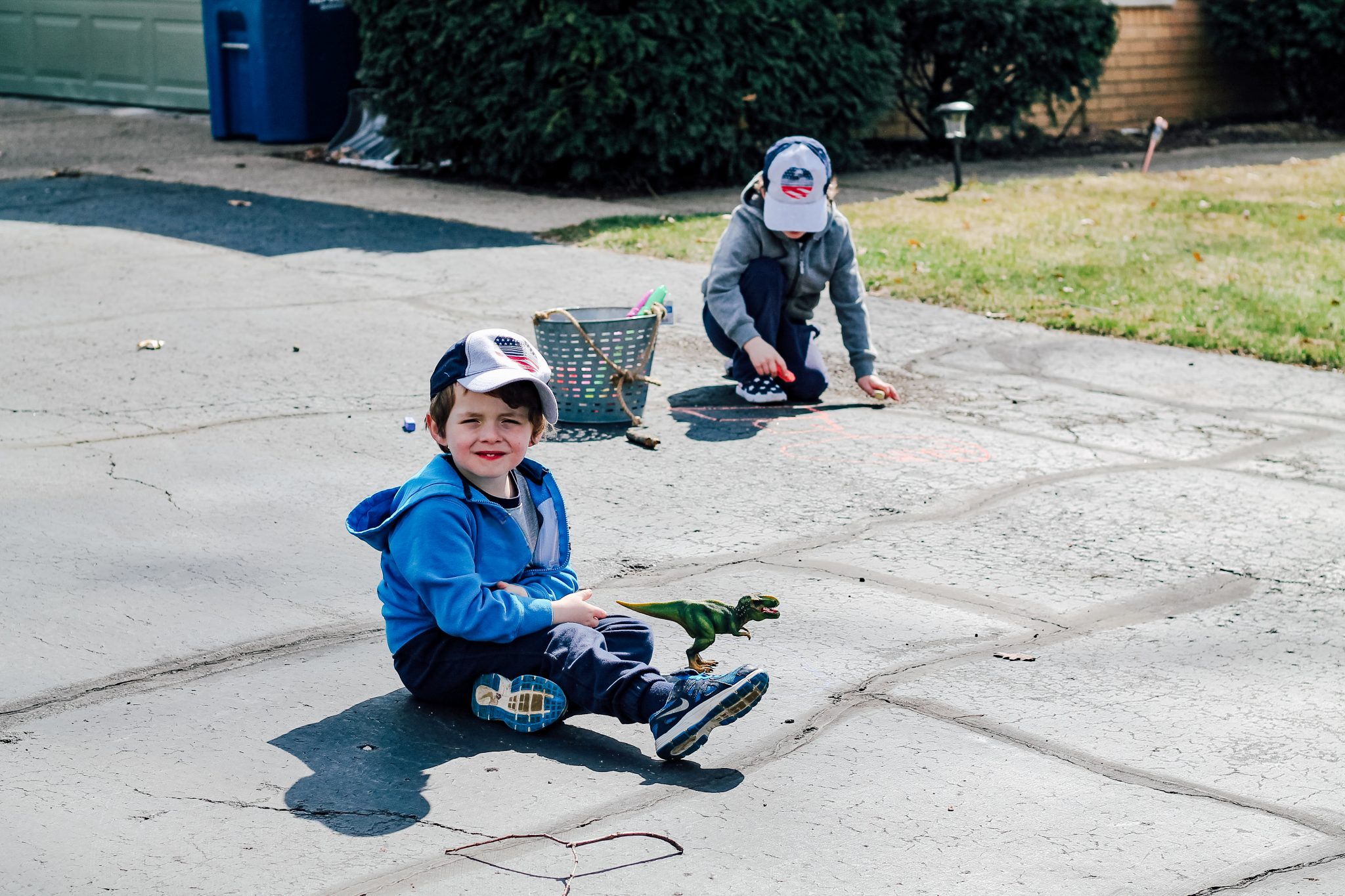 3 | Play on a Play Structure
Even if you don't own a play set outside, you can still visit a local park to switch things up and get out some energy. We bought our play-set two summers ago and I am so happy that we have it right in our back yard for the boys. I can't even begin to tell you how nice it is to open the door to outside and just let the kids run out to swing, slide, and climb!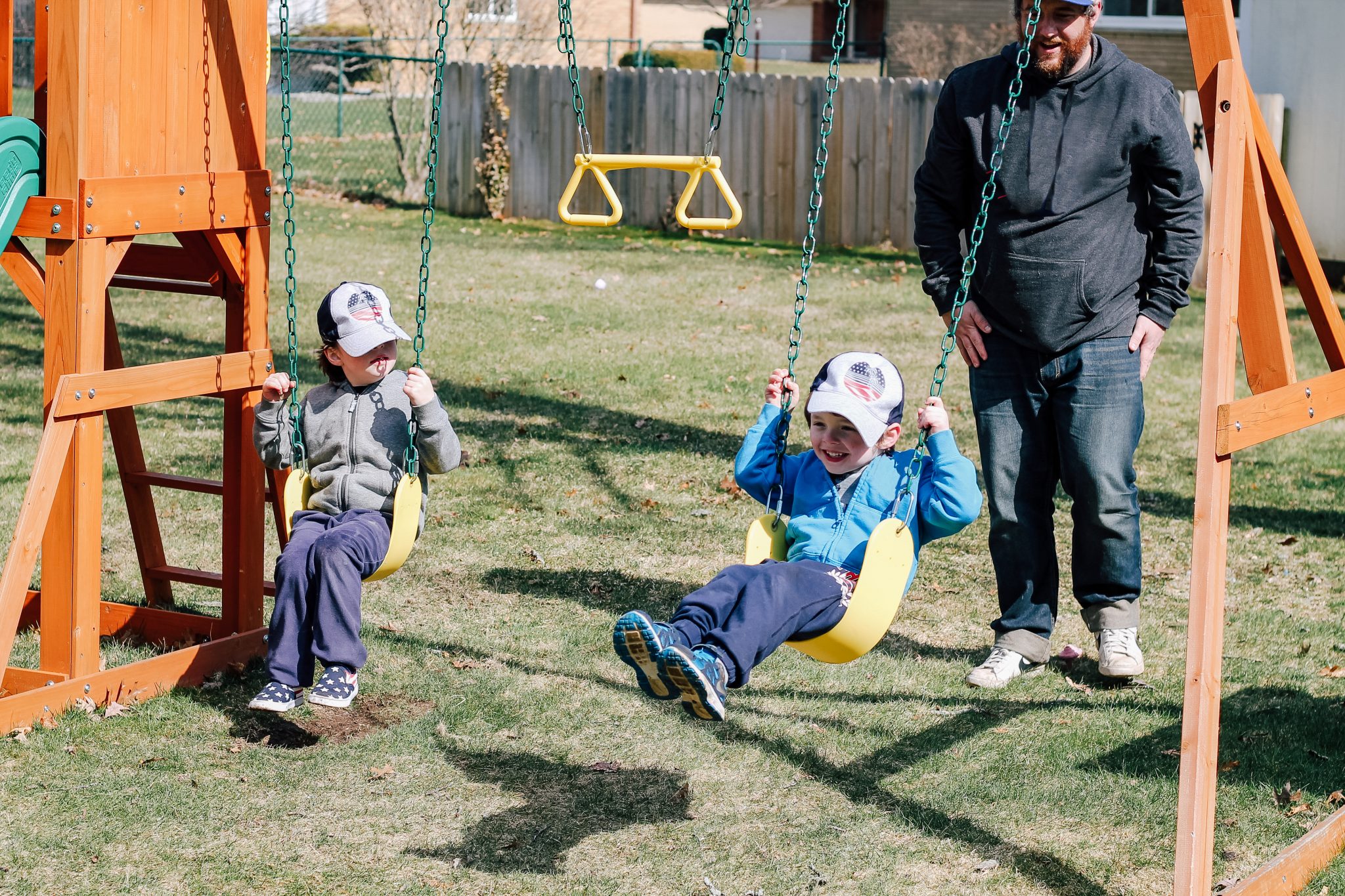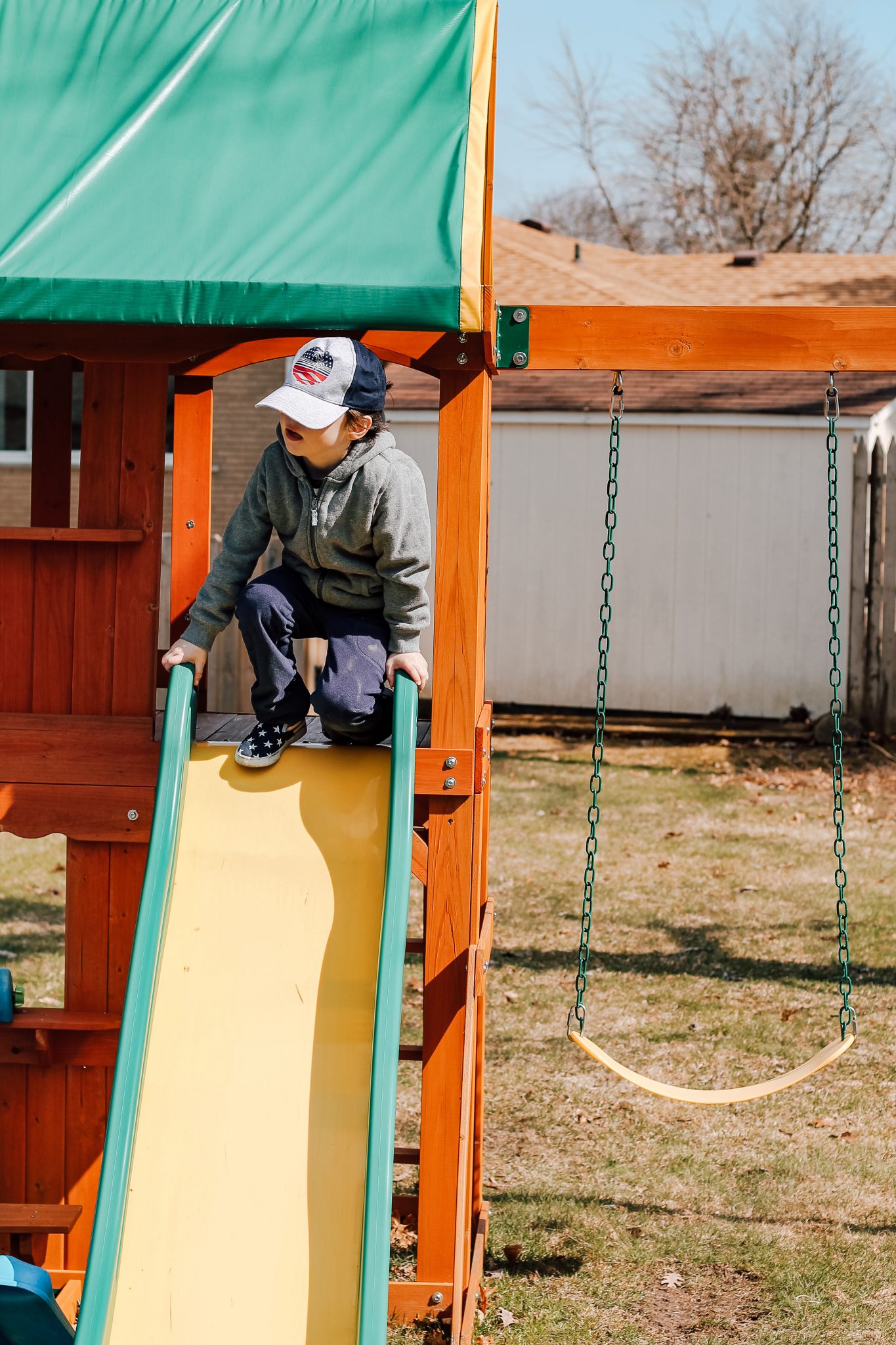 4 | Blow Bubbles
Next to sidewalk chalk, the only thing my boys love more are bubbles! We bought giant bubble wands and a large tub of bubble solution so we can easily re-fill the wands. It's way less expensive compared to re-buying the wands over and over, and the boys love filling up the wands when they're empty. Sometimes my husband William will stand out in the yard and blow bubbles and we'll have a competition to see who can pop the most before they hit the ground! The boys LOVE it!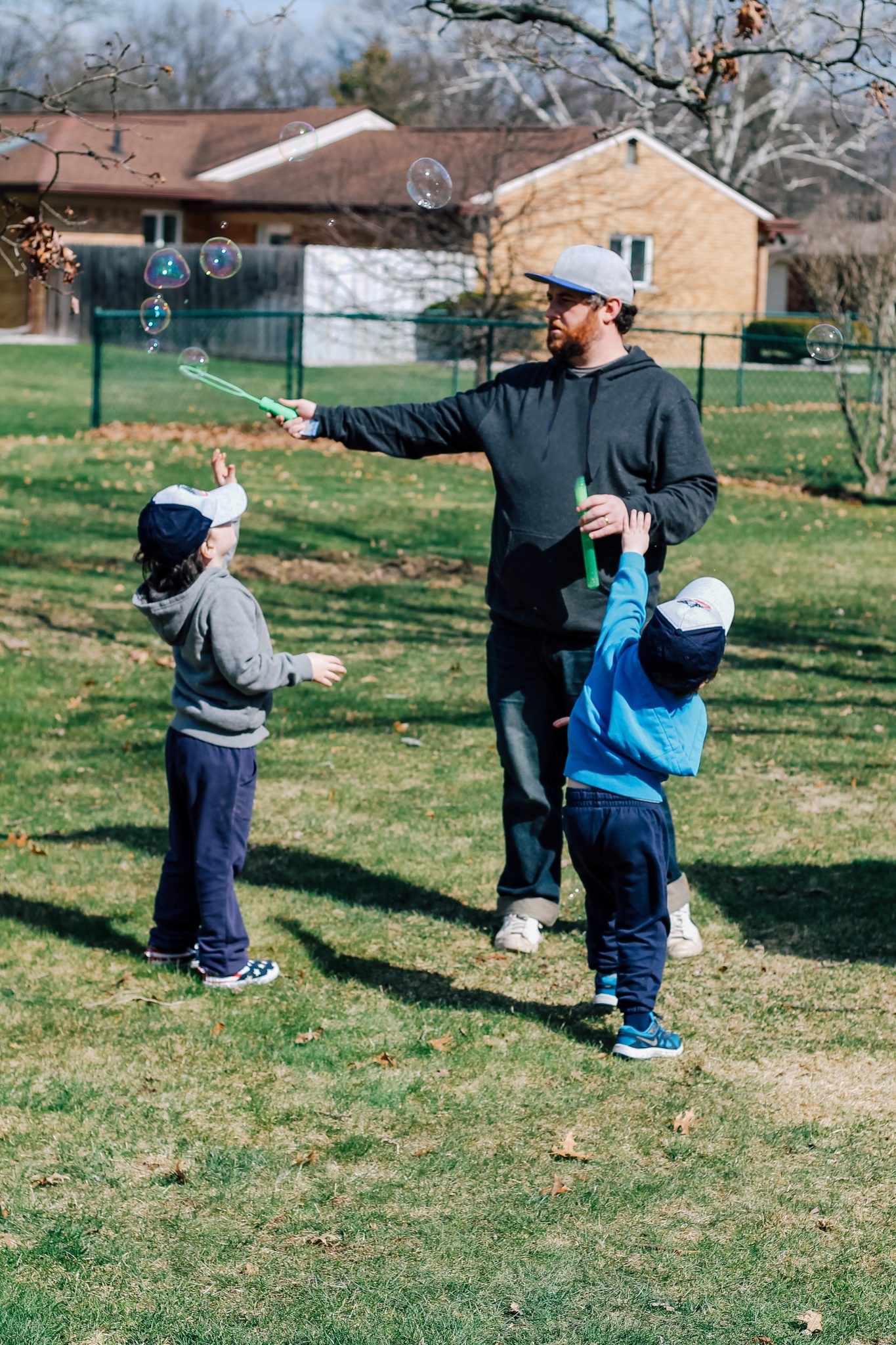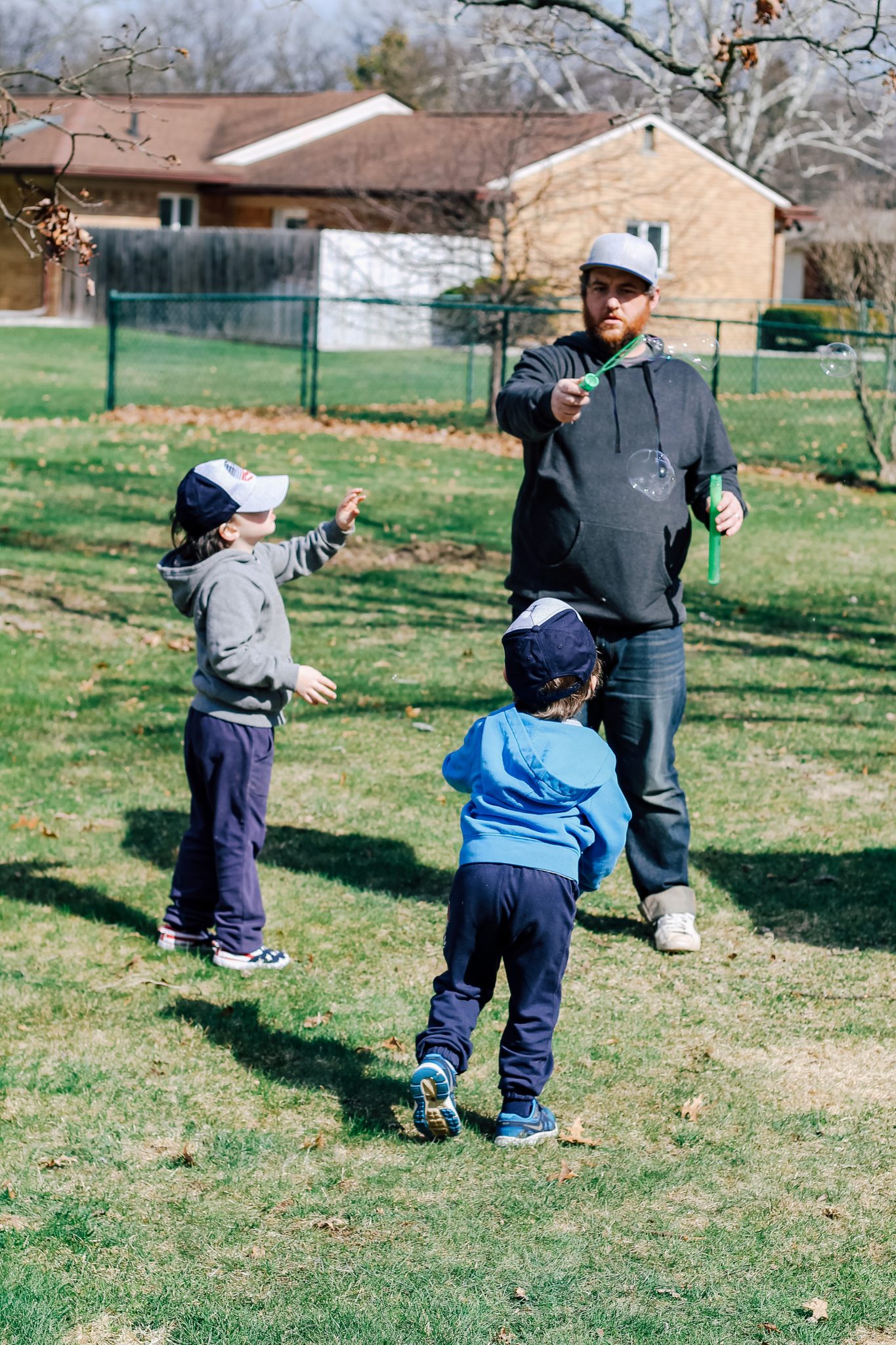 5 | Bring Indoor Toys Outside
My kids love picking a few of their favorite toys to bring outside with them. Just the other day Levi and I gathered up all of his zoo animals and our sidewalk chalk and created a whole outdoor zoo right in the driveway! It was such a simple and fun activity that he couldn't stop talking about all day long. Being outside and spending time together as a family doesn't have to be complicated – it's just as easy as switching up the scenery. We also love brining our larger puzzles outside to complete on the patio, just be creative with what you have and have fun!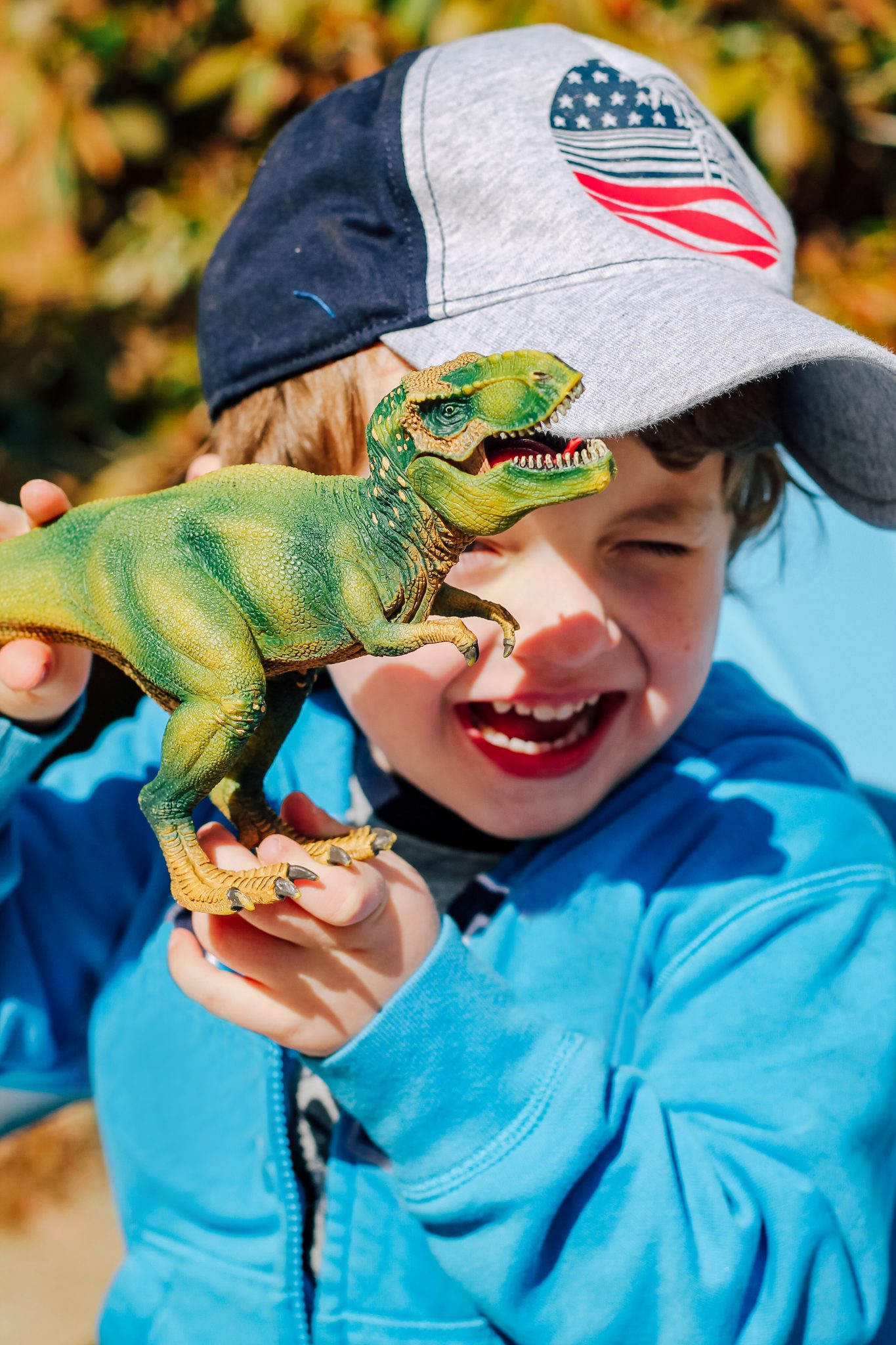 So tell me, what are your favorite ways to spend time outside as a family? I'd love to add to our list! And don't forget to stop by your local Sam's Club to pick up refreshments that will last you all summer long!
Here's to soaking up the sunshine as a family this summer!
Have fun!
Love this post? Pin it for later here: