A huge thanks to our friends at Ken's Foods for sponsoring today's post. Keep scrolling to get the recipe for this delicious Easy Garlic Basil Pasta Salad dish.
Easy Garlic Basil Pasta Salad
Hello friends!
We are SO excited about today's post because this is hands-down one of the best pasta salads we've ever had! My husband and I wanted to do something extra special with Ken's Foods Simply Vinaigrette Garlic and Basil dressing, and this is it! This dressing is new to the market, and tastes INCREDIBLE! It's got that classic vinaigrette taste and truly delivers those garlic and basil undertones.
This is a side dish that's so good it can easily become the main course. I hope you try making this pasta salad this summer for a relaxed family dinner or to bring to a summer cookout!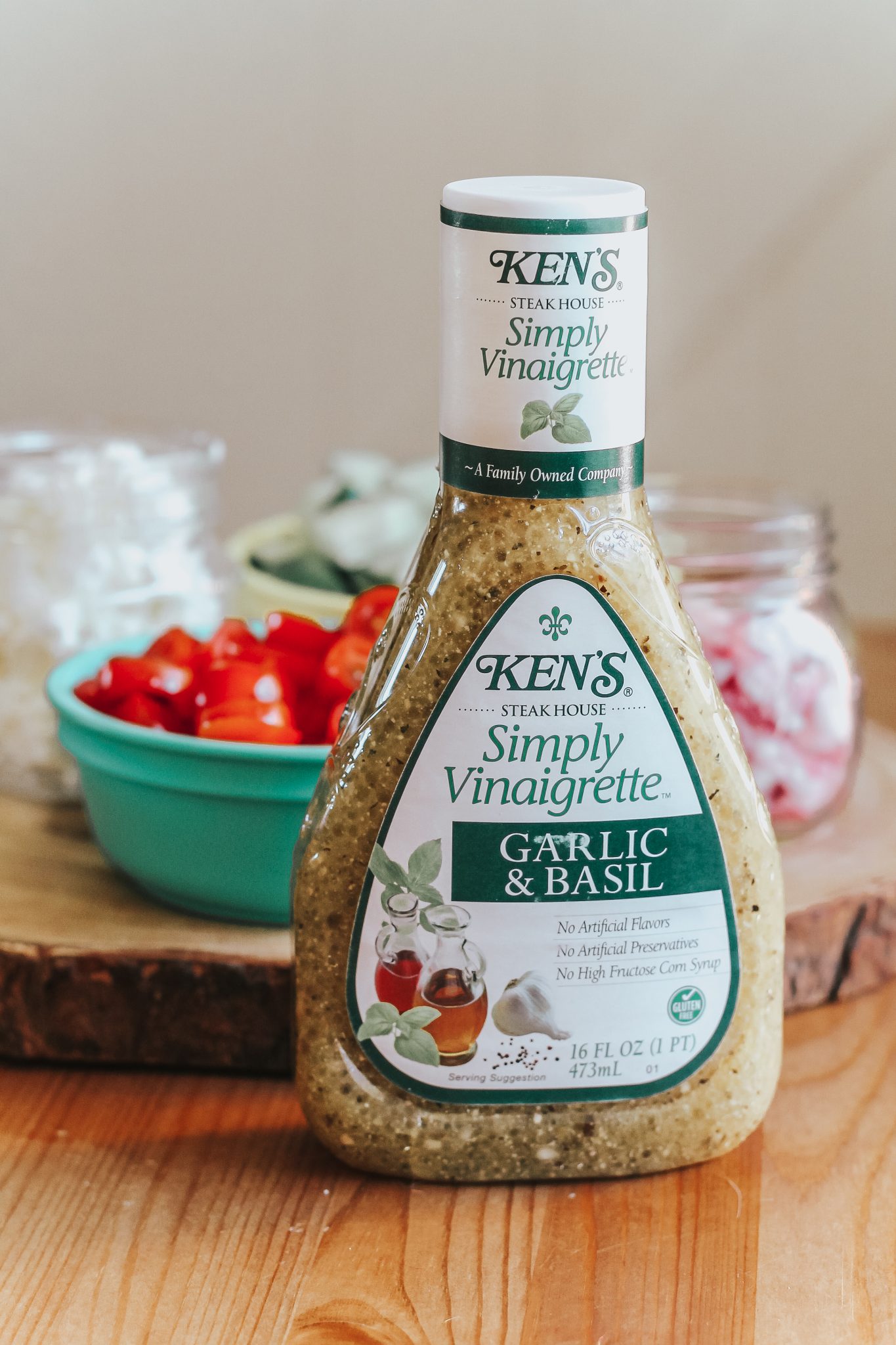 You'll Need:
– 10 oz grape tomatoes sliced
– 1 medium/large cucumber salad
– 1 cup feta crumbled
– 16 oz (1 bottle) Simply Vinaigrette Garlic and Basil dressing
– 1 lb rotini noodles
– 1/2 red onion, chopped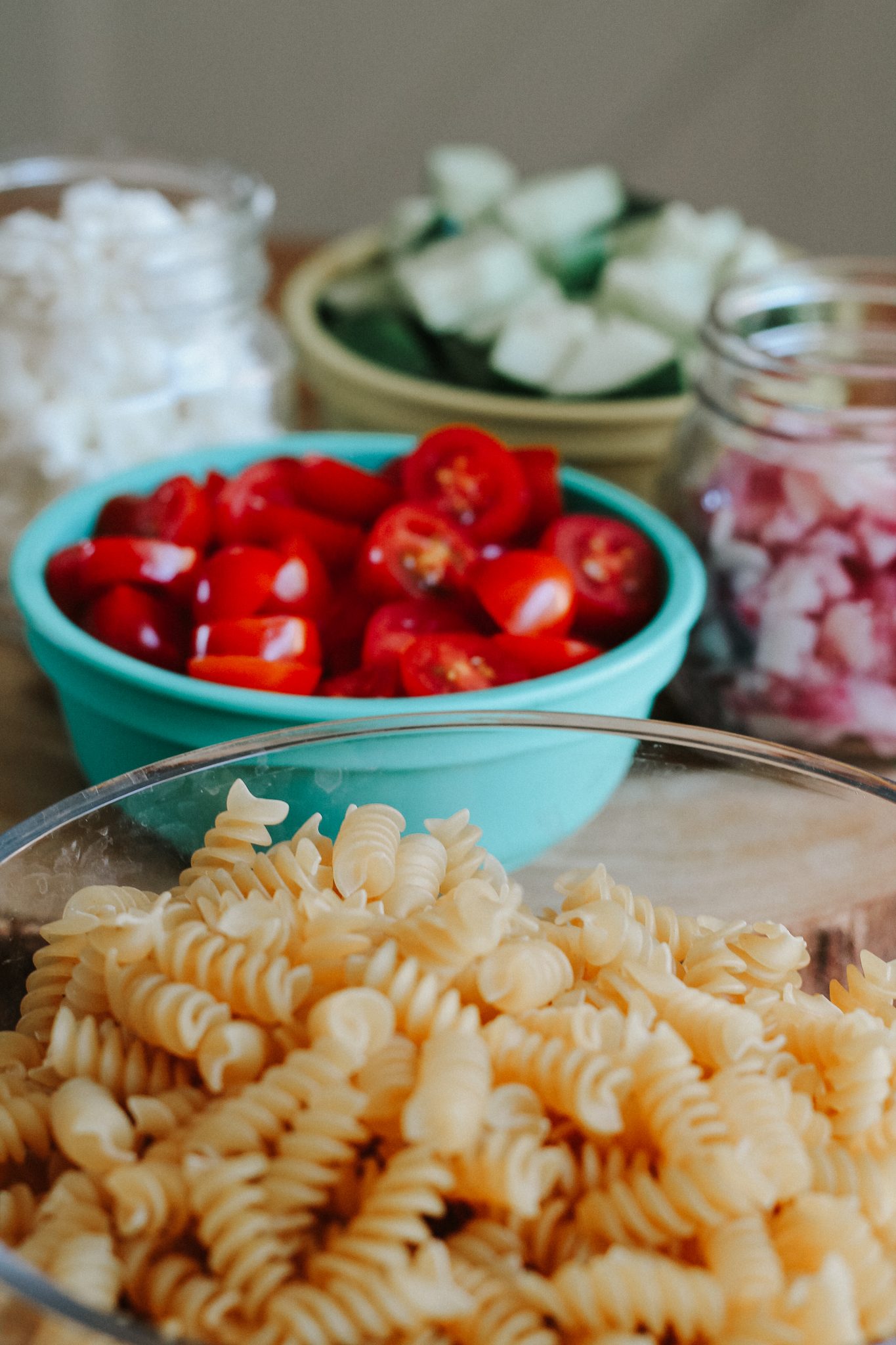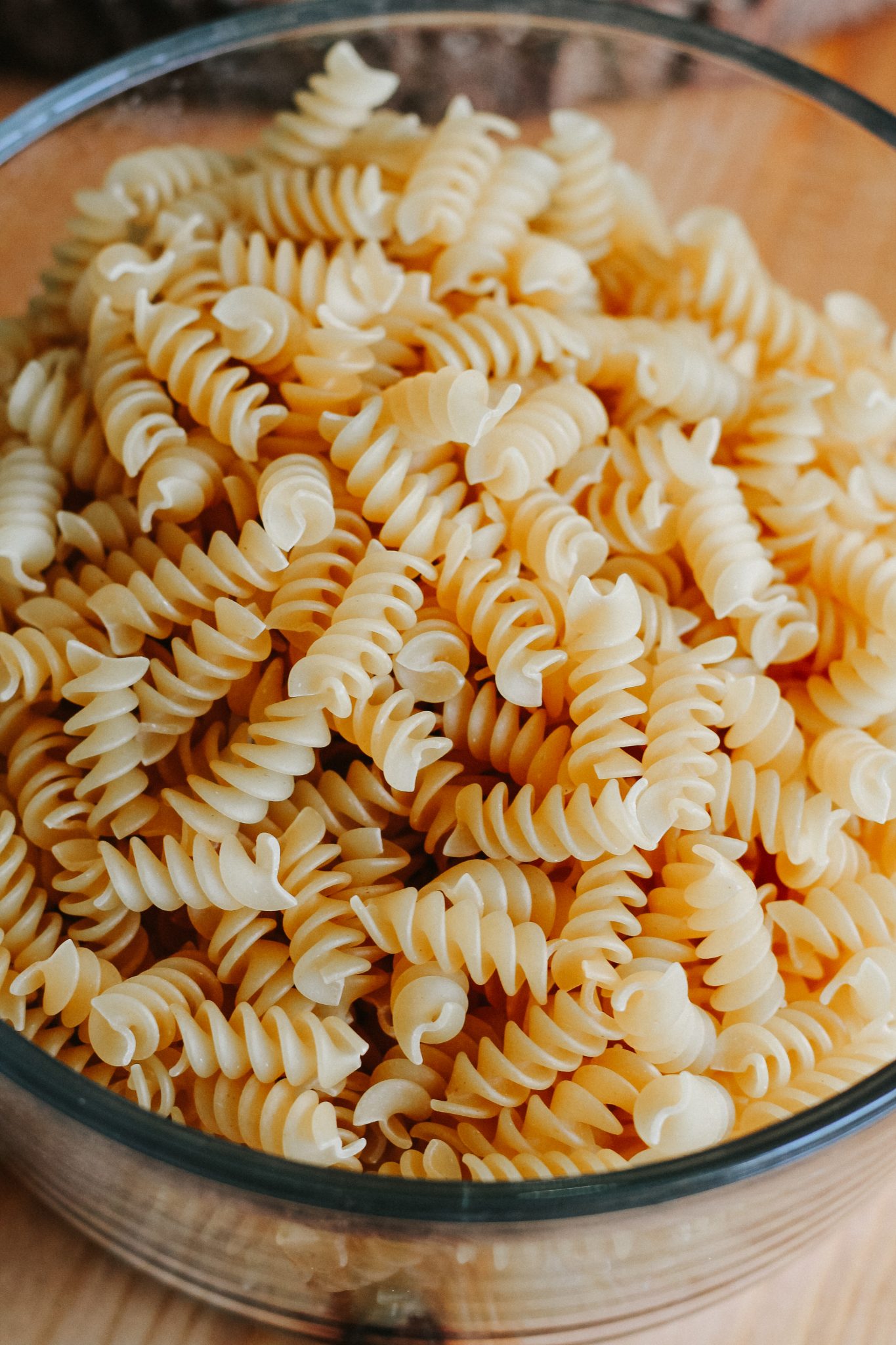 Steps:
Step One | Cook pasta according to package instructions, allow to cool.
Step Two | Once the pasta is cooled put it in a large mixing bowl along with the tomatoes, cucumbers, feta cheese, and red onion, mix well.
Step Three | Drizzle on the Ken's Foods Simply Vinaigrette Garlic and Basil dressing and toss pasta salad until mixed.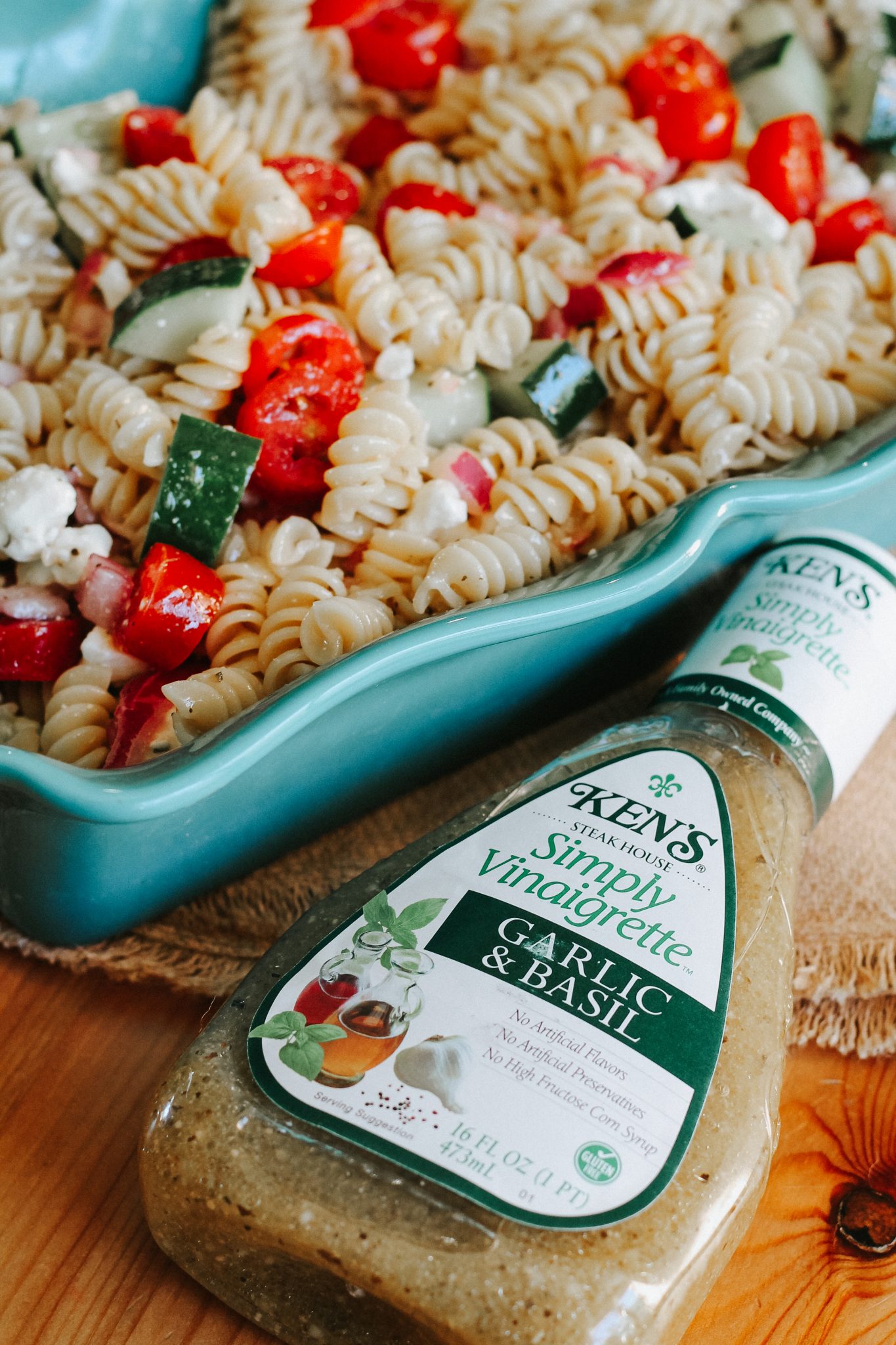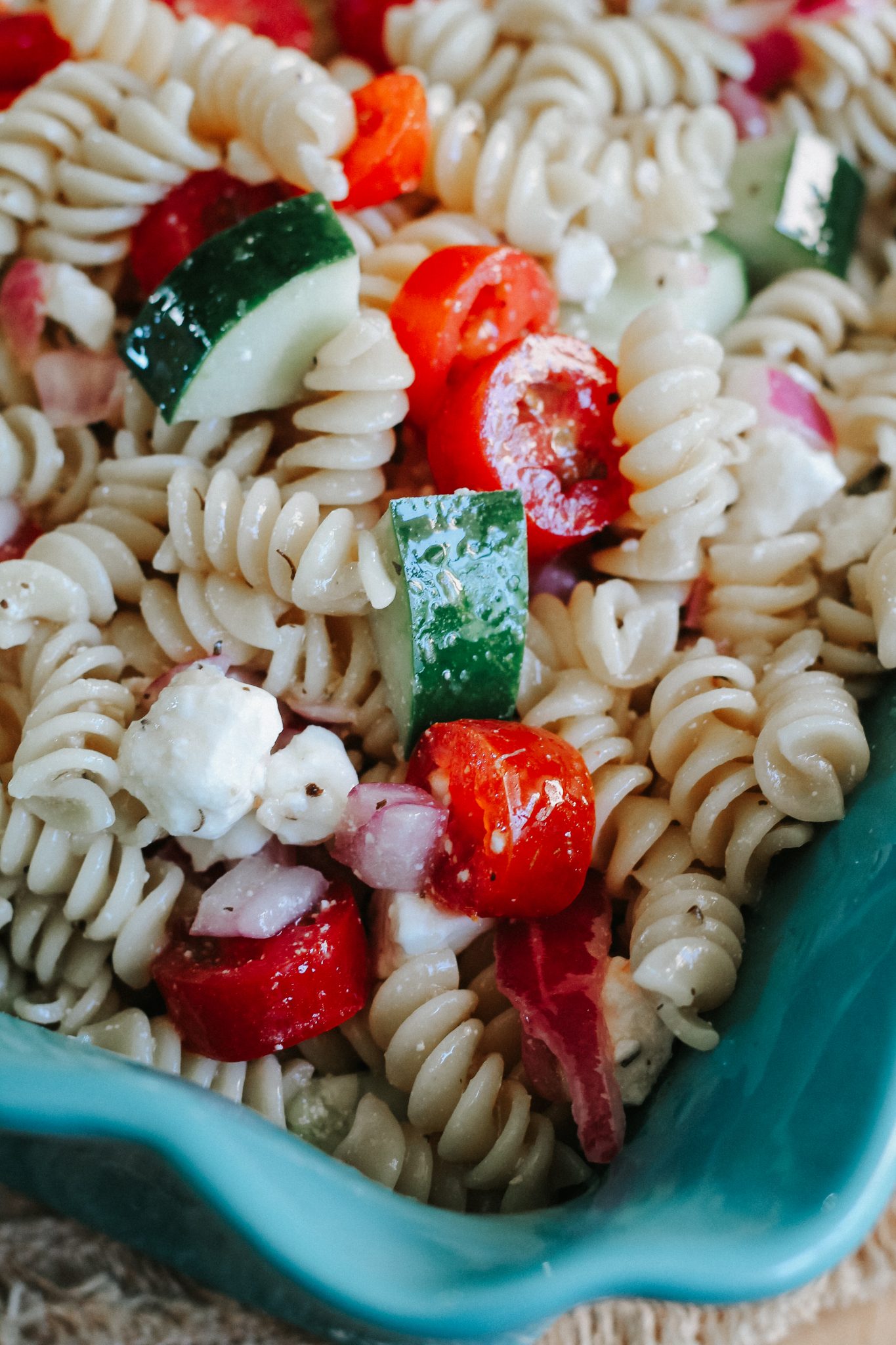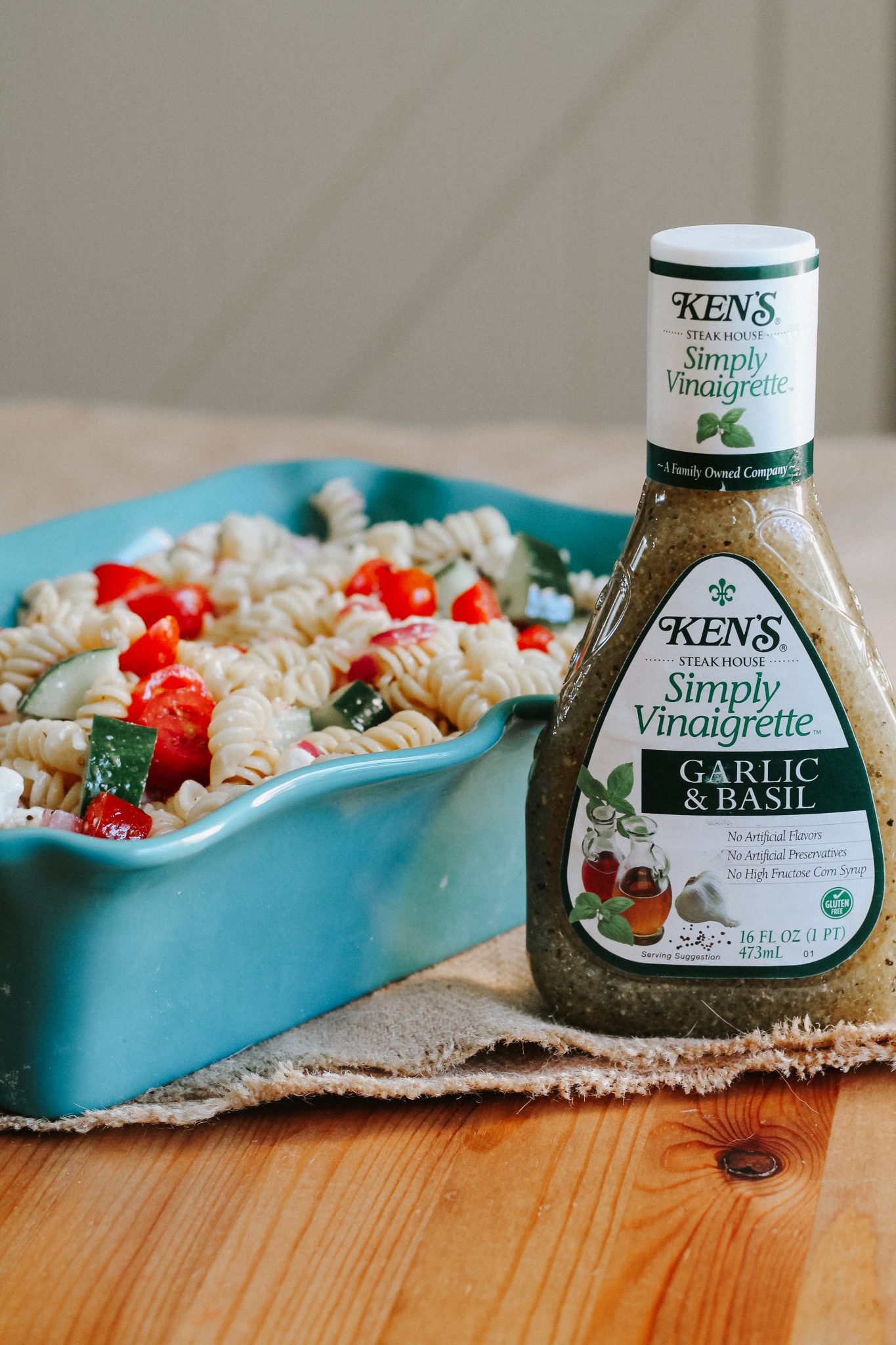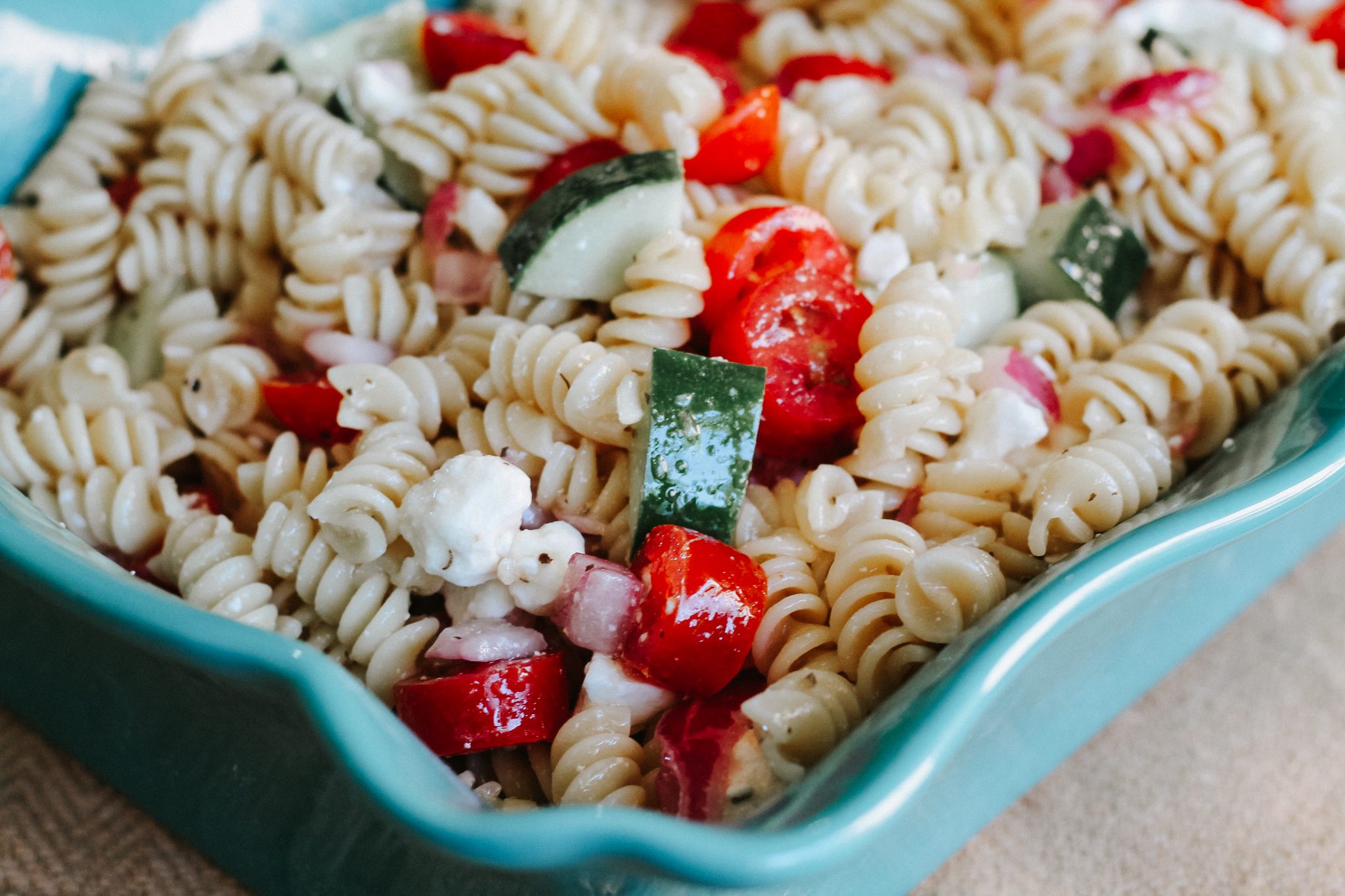 YUM! I wish you could taste this pasta salad through the screen because it's THAT good you guys! The crunch of the cucumber and onion combined with the flavor of the dressing and juice when you bite into a tomato just can't be described. There is so much delicious flavor in this dish I guarantee you once you try it you'll be writing down the recipe to keep forever.
And speaking of recipes, if you missed our Asian Beef and Rice or Dijon Honey Mustard Fried Chicken Sandwich recipes that we made using other new to the market flavors from Ken's Foods be sure to check them out!
WANT TO LEARN MORE ABOUT KEN'S FOODS?
Love this post? Pin it for later here: