This post is NOT sponsored. I am however a proud member of the World Market Ambassador Program and love sharing their products with you!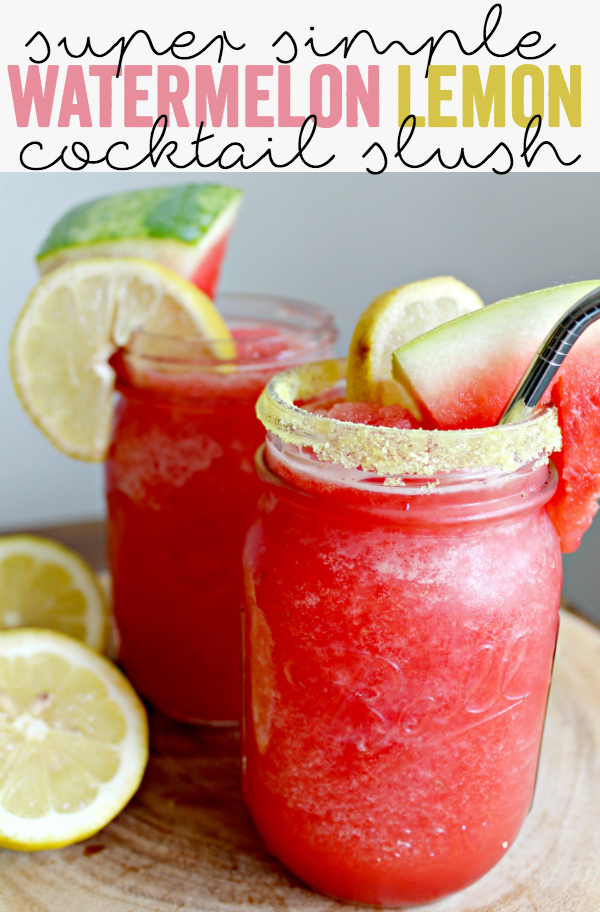 Hello, friends!
Can you BELIEVE how warm it's been lately? I live in Michigan and it's been in the upper 90's all weekend! Crazy. I've been keeping cool by making lots of ice-cold drinks. I thought nothing could ever top my Three-Ingredient Strawberry Lemonade Slush, but the recipe I'm about to share is a close second!
It is so yummy and really has a flavor that is uniquely it's own. It's both tart and sweet, and really gives your tastebuds a run for their money. I've always loved watermelon, it just screams summer to me so I wanted to create a recipe for a cool, watermelon slush!
Ready to see how it's made?
Ingredients
One Lemon
Lemon Drop Rimmer
Vodka
Small Watermelon
Ice
Instructions
Slice your watermelon into cubes (or buy it cubed), put one cup of cubed watermelon into a blender
Add one cup of ice
Juice one half of a lemon and dip the rim of your glass in the juice
Rim the top of your glass with the Lemon Drop Rimmer (or create your own! Sugar would be good, too!)
Add 2 tbs of lemon juice to the blender
Add one shot of vodka to the blender
Blend until smooth (my husband prefers more ice for a crunchier slush, so if it's too smooth for you, add more ice!)
Pour your blend into your glass, top with a straw, and enjoy!
https://www.kendallrayburn.com/2016/07/watermelon-lemon-cocktail-slush/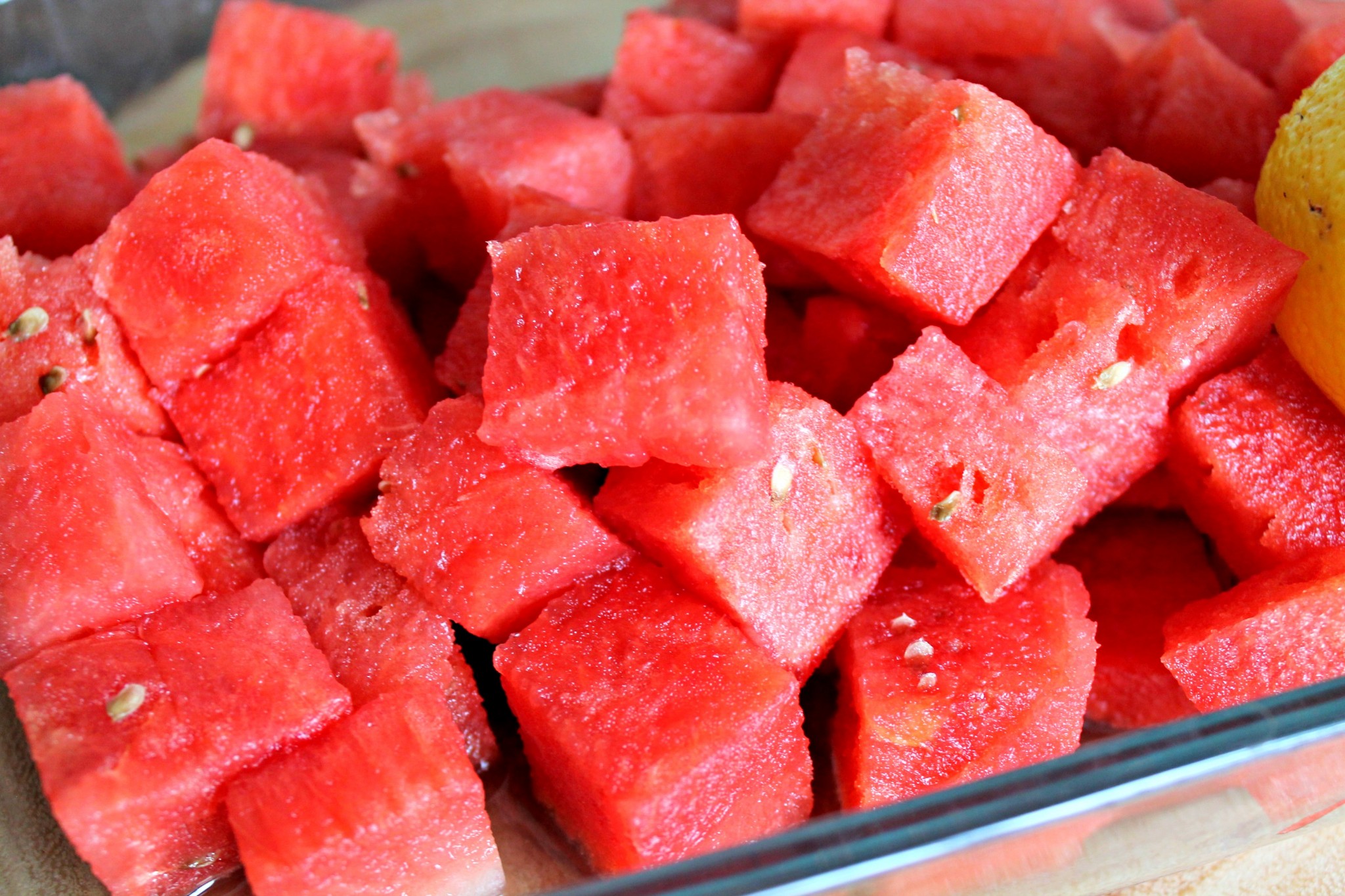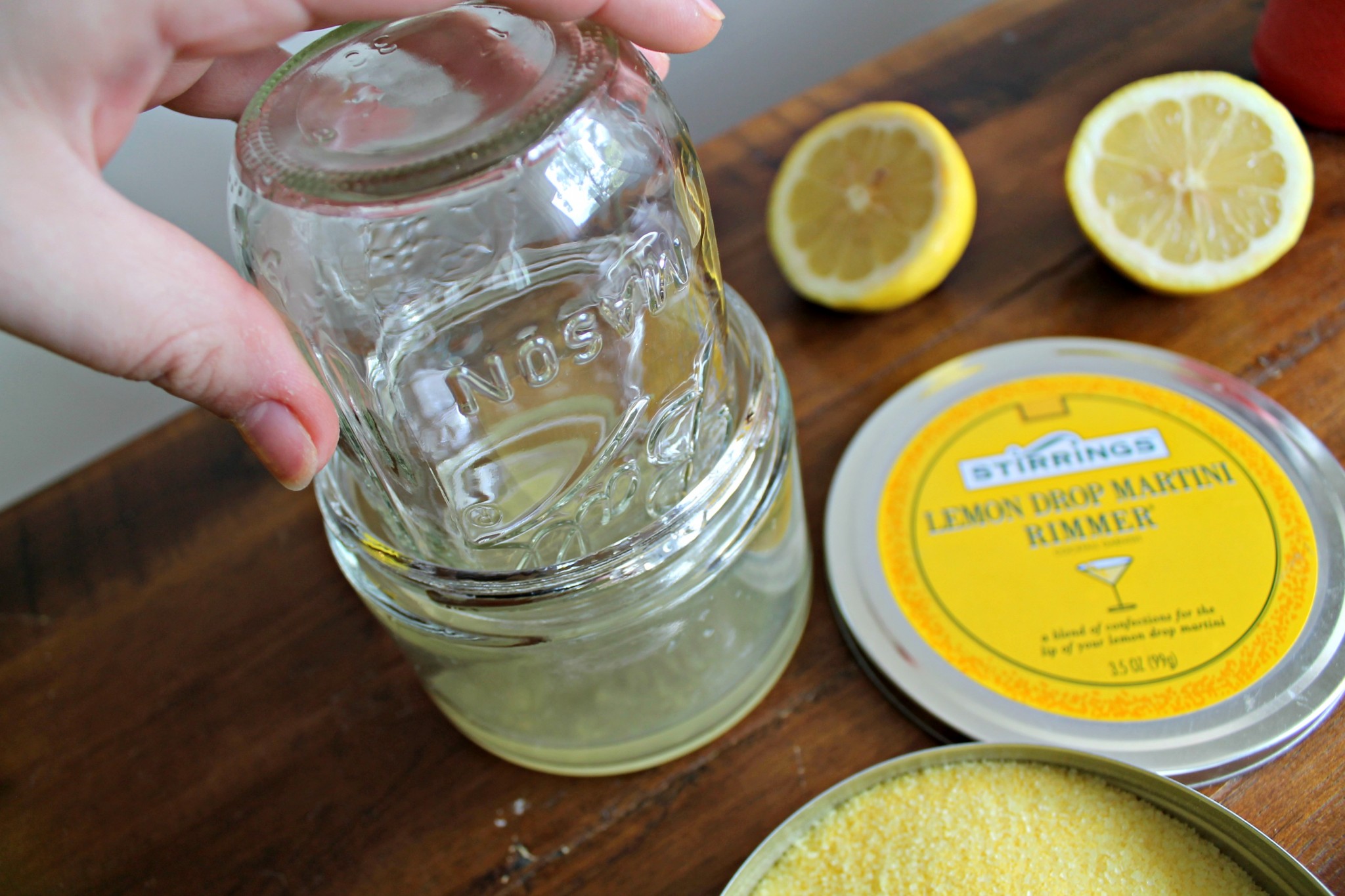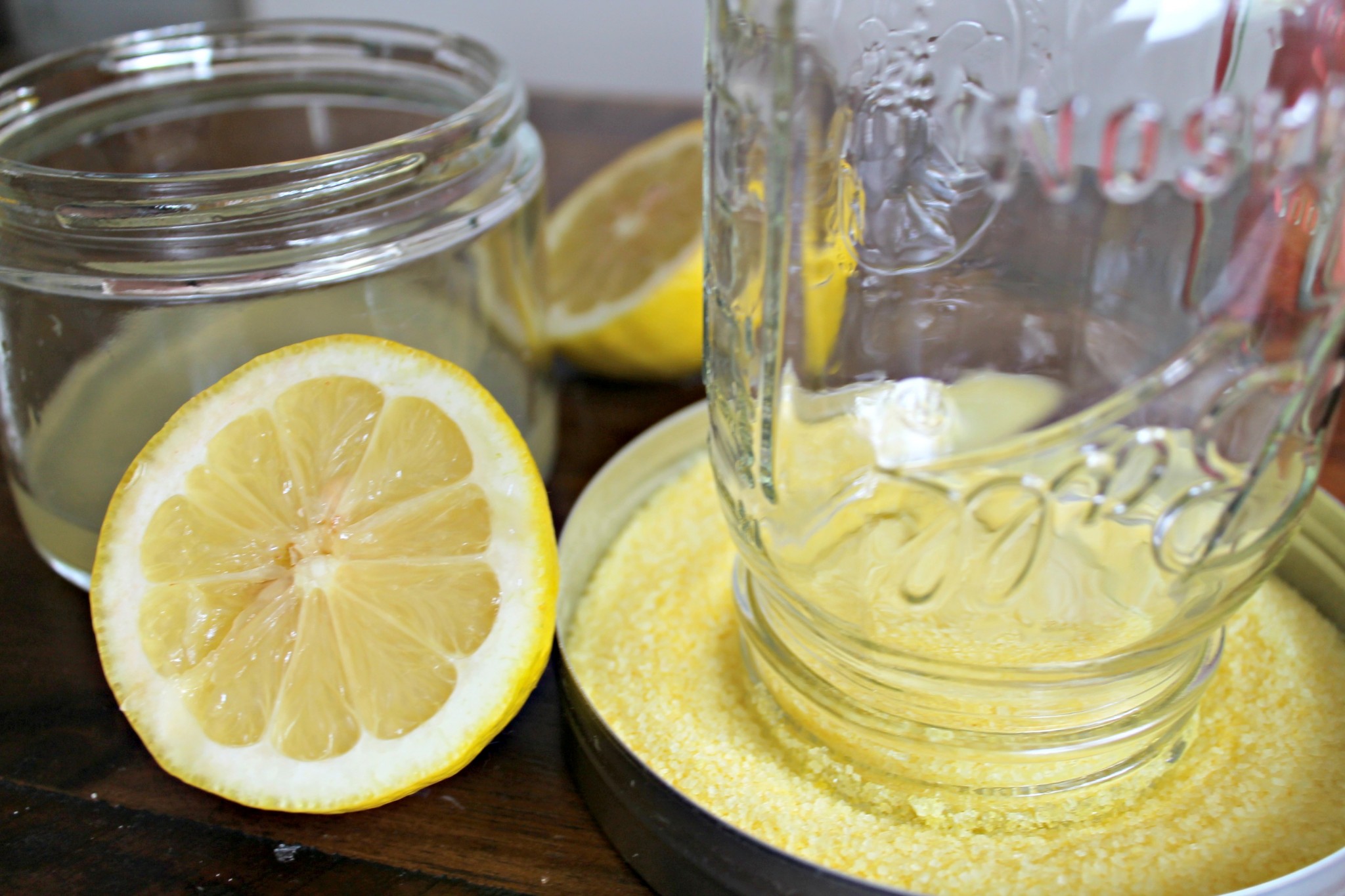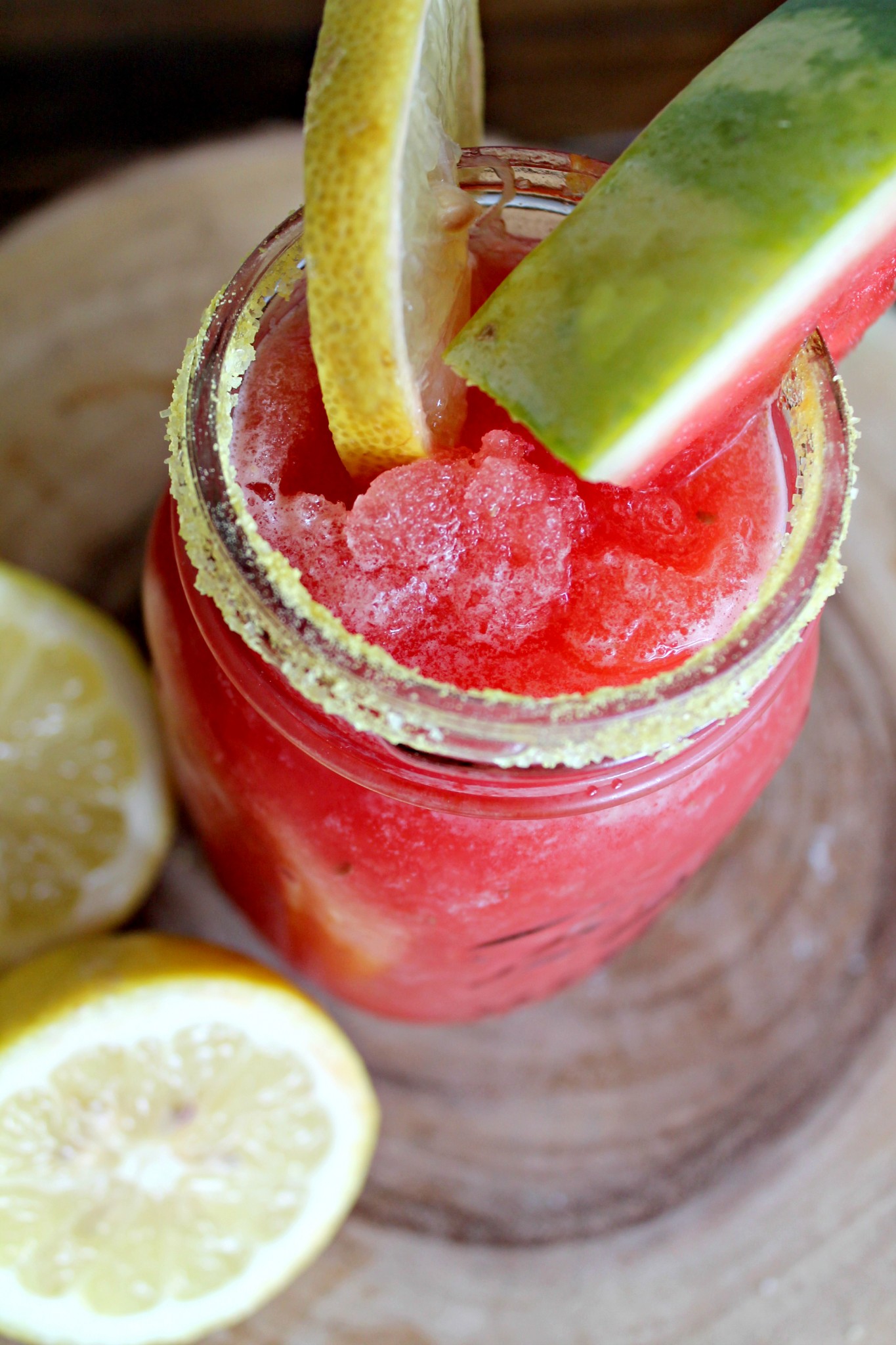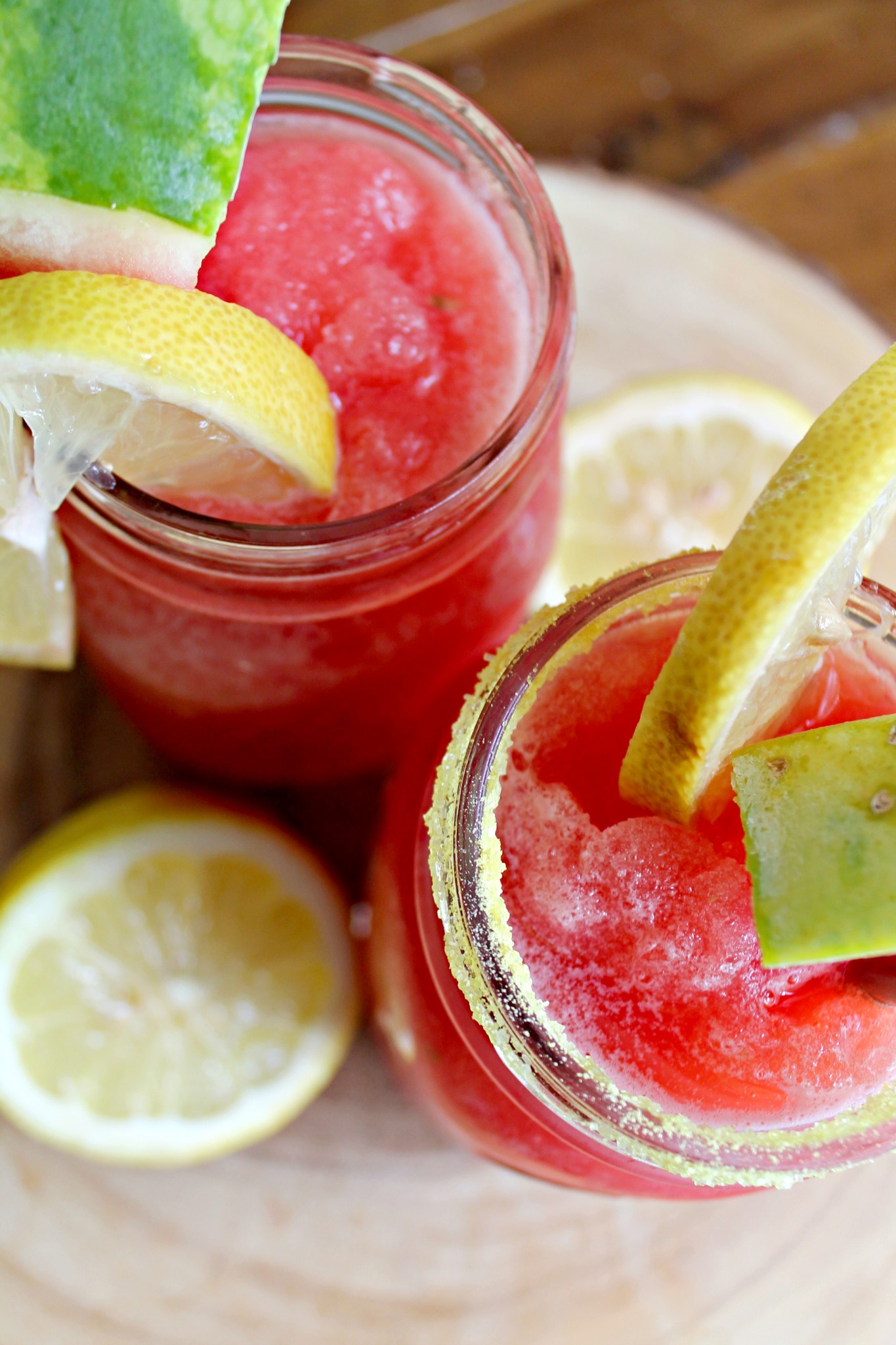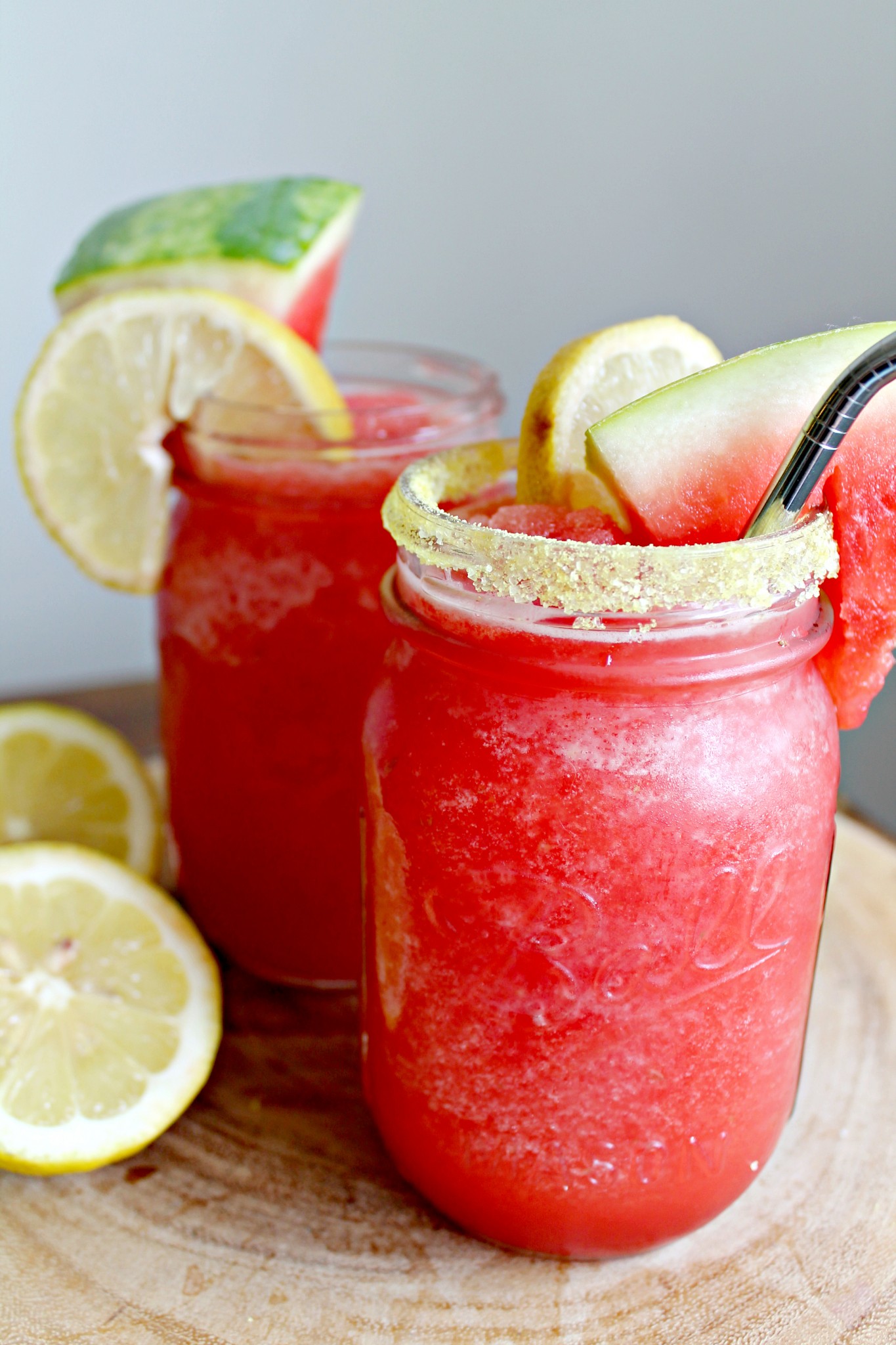 Looks yummy, right? I just know you'll love it! And so you can re-create it at home, I'll put all of the items we used down below! Be sure to try out this recipe on the next warm day – it's the perfect way to relax and cool down! Cheers! 🙂
Do YOU like slush recipes?
Have a favorite? Share it below!
Items Used: Ball Pint Mason Jars | Wooden Bark Charger | Tito's Handmade Vodka | Juicer (similar) | Lemon Drop Martini Rimmer (you could crush these) | Both Rimmer and Juicer were found in stores!
Love this post? Pin it for later here: