Keep scrolling for 20 Incredible Margarita Recipes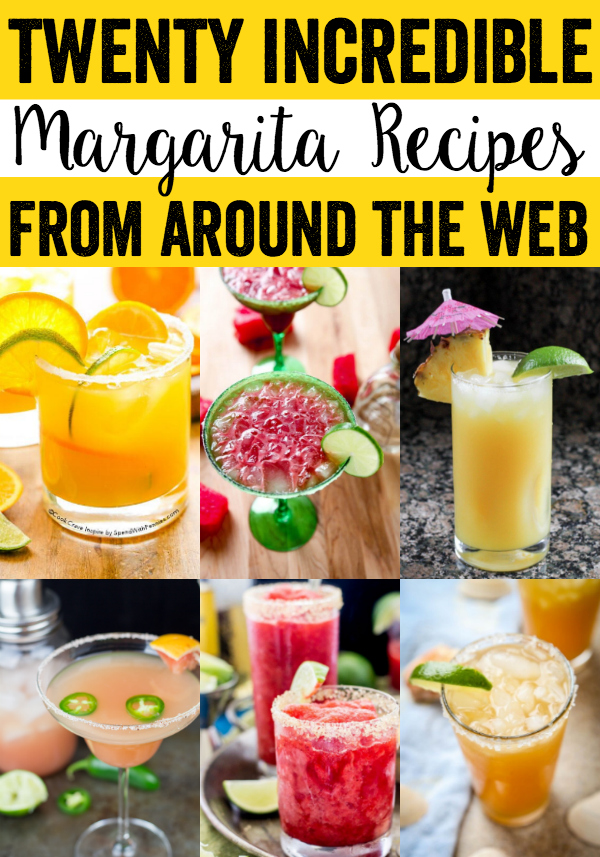 Hello, friends!
Happy Friday! I am so excited for some relaxation and down time with my family this weekend. One of my favorite ways to relax is to sit outside after the kids are tucked in their beds, and just enjoy the outdoors with my husband. Since it's so warm out, I've been making delicious iced drinks like my Watermelon Cocktail Slush and Three-Ingredient Strawberry Lemonade Slush. But last weekend I thought about how long it had been since I enjoyed an icy margarita, (because they're so delicious!) so I went searching for recipes! Here are twenty different recipes to try, each unique and different – which recipe sounds the best to you? I think that Skinny Coconut Margarita sounds amazing!
Twenty Margarita Recipes
Have you tried any of these?
Do you have any to add to the list?
Love this post? Pin it for later here: