Keep reading for twenty delicious weeknight meal ideas!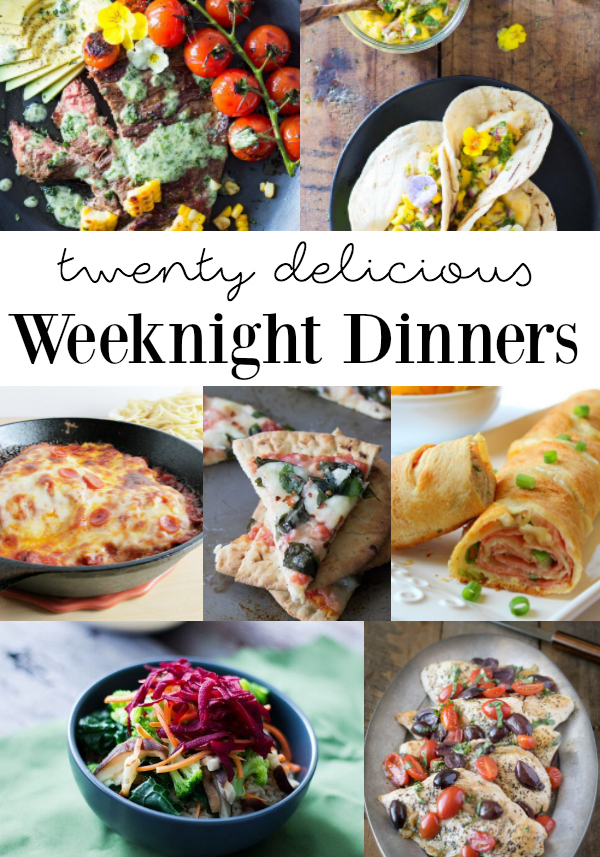 Hello, friends!
Hope you're having a great day so far! I don't know about you, but I'm always struggling to come up with ideas for fresh, new meal ideas. So, as usual, I went searching the internet for some flavorful new ideas! I am so excited to share them with you all – be sure to check out the list below!
Twenty Weekly Dinner Ideas
Are there any recipes you would add to this list?
Leave your feedback in the comment section below!