A huge thanks to our friends at Fun and Function for sponsoring todays post. This post contains affiliate links.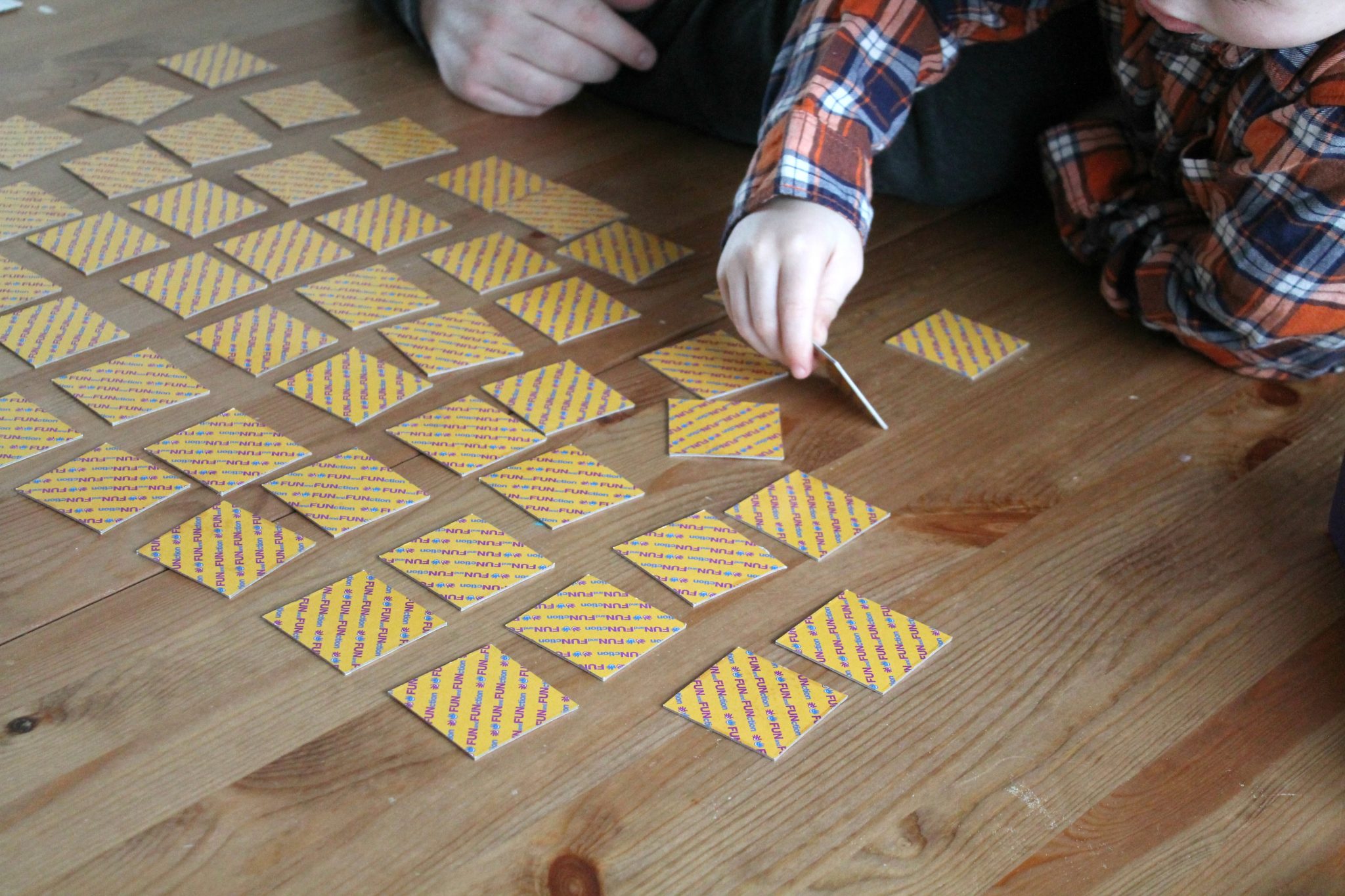 If there is one thing our family enjoys, it's a good game night! And last Friday was no exception – we played games together for hours! And when I shared clips of us playing games everyone wanted to know what we'd recommend, something that both boys can play with ease – so here we go!
All-Inclusive Family Game Night Games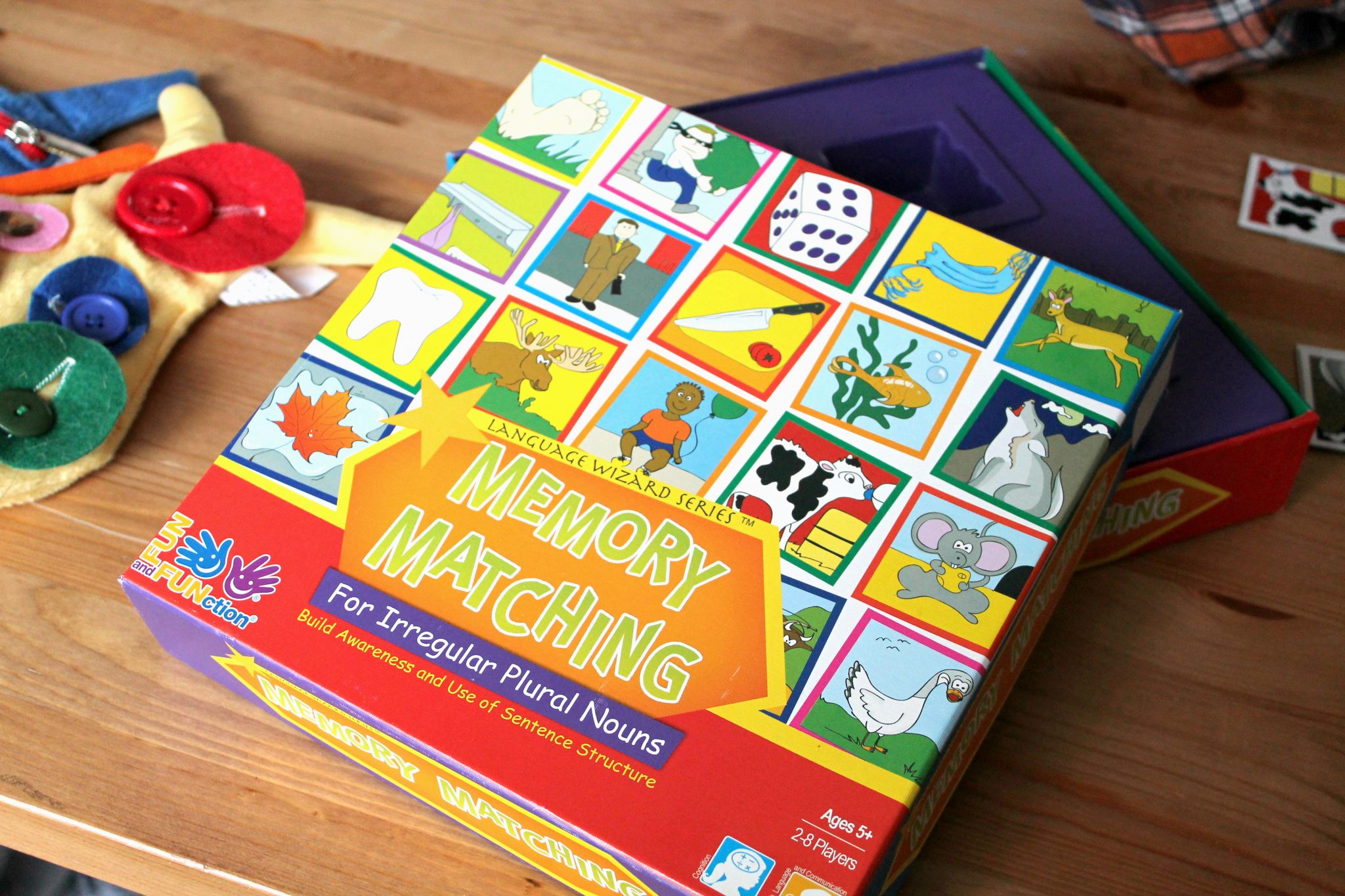 This language memory matching game is our current favorite. It's something everyone can easily play, and it helps to develop language and learn new words! We have played this as a family several times and it's the first thing the boys reach for when we ask if they want to play a game. The game contains thirty pairs of challenge cards to match and teach the correct use of regular plural nouns as well as irregular nouns. And the cards themselves are bright, bold, and fun!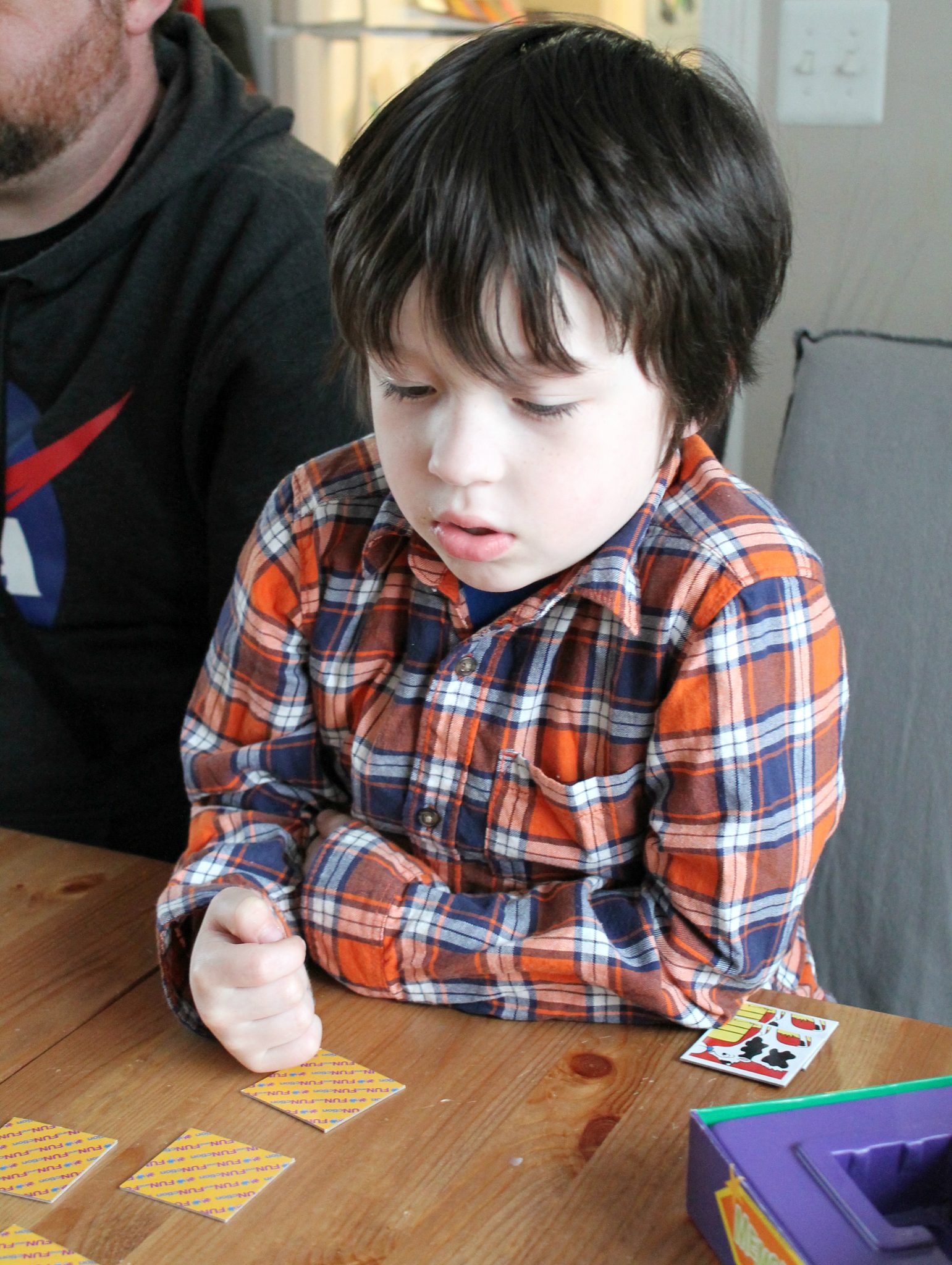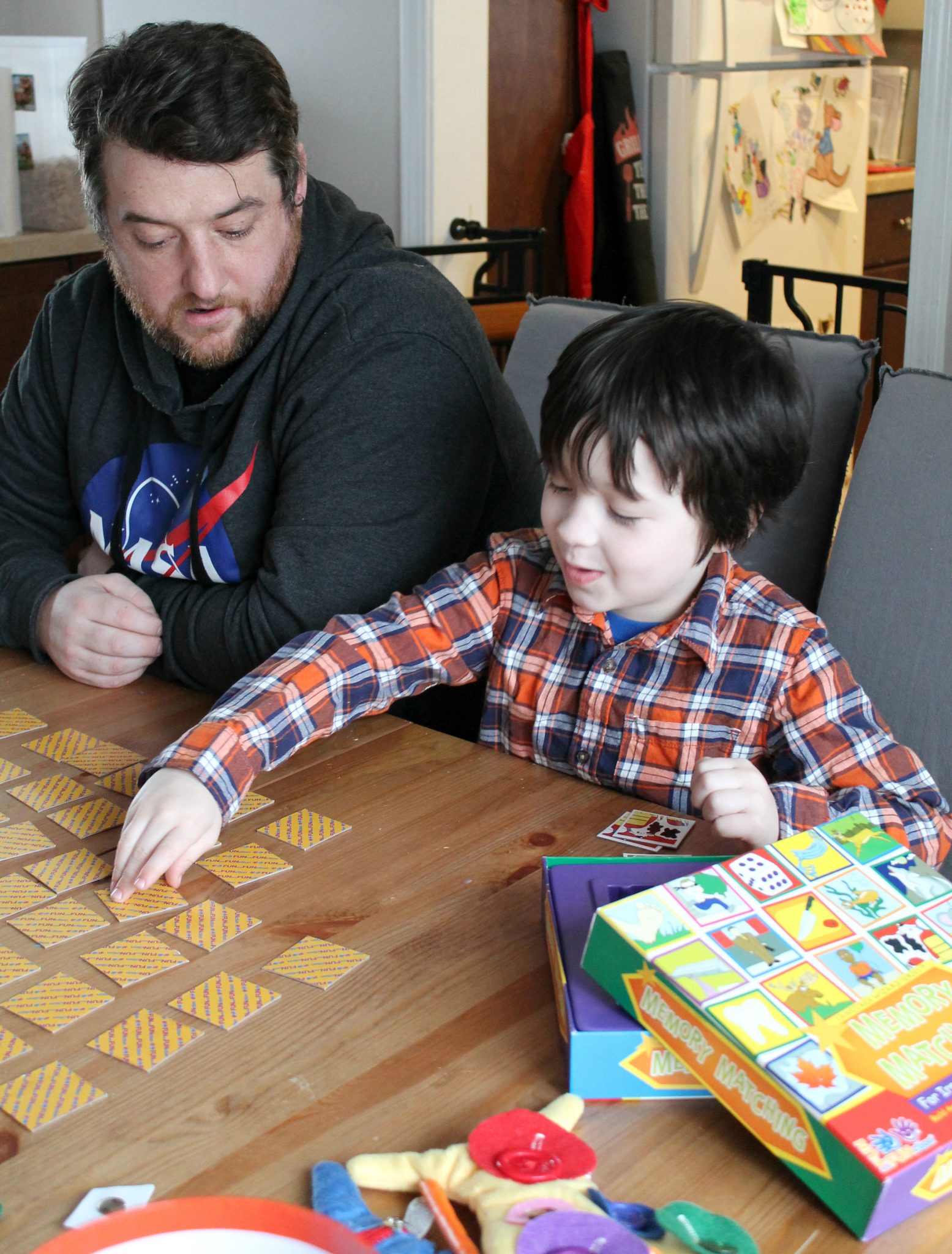 This game encourages activities that help to support sensory processing. It's just like Simon Says, but with customized prompts to help kids learn to regulate their own moods. This game was made by Fun and Function's own pediatric therapists and contains 75 activity cards that encourage alertness, calm and motor skills using balance, heavy work and resistance activities. This game is just flat-out fun! And your kiddos will love the fun challenges!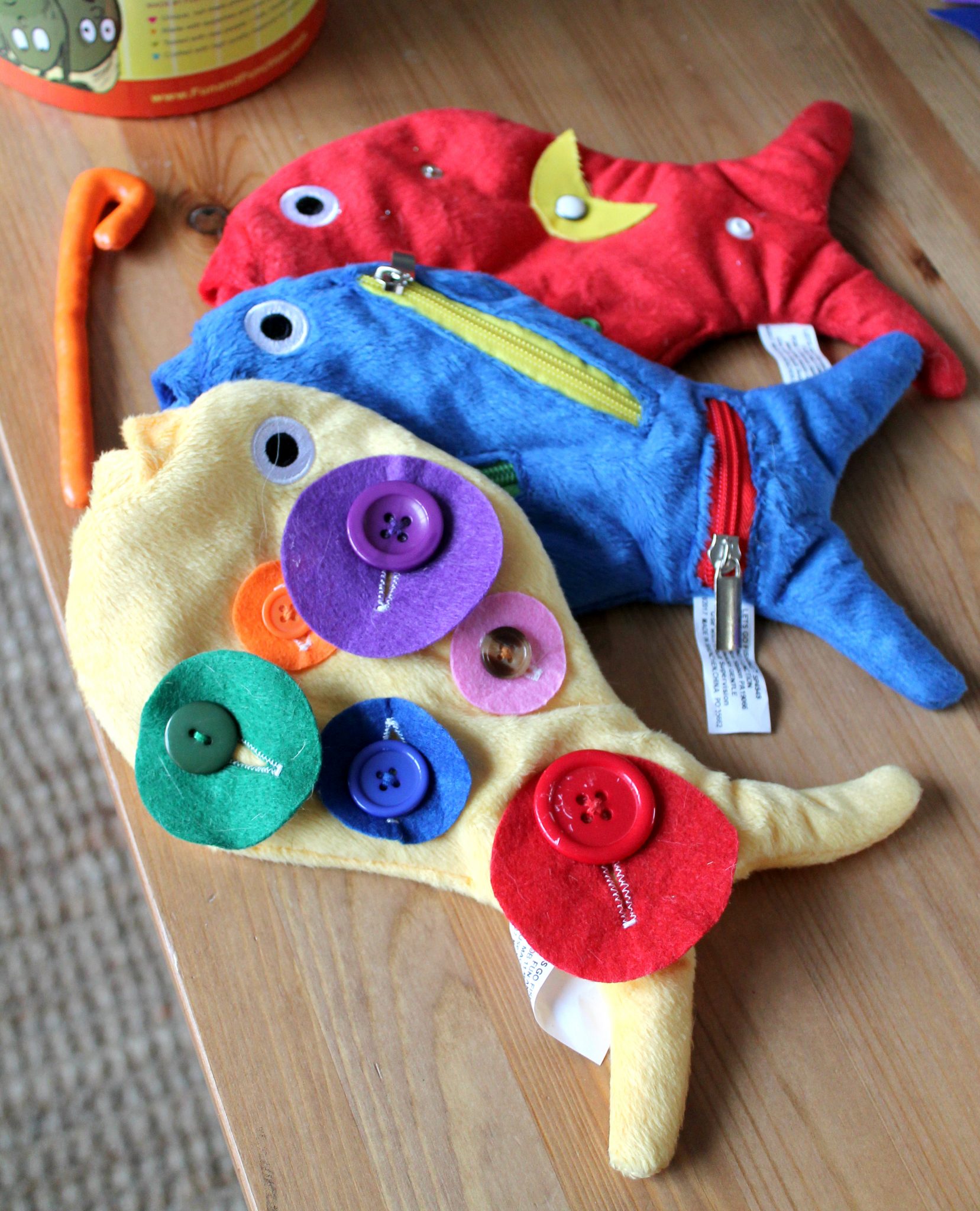 These fish are so much fun! One has zippers, one has snaps, and one has buttons. They're great for developing fine motor skills and at the same time the fish provide tactile input. The boys like to each pick a fish to complete and then make a race of it, so the first one to button all of the buttons or snap all of the snaps wins. These are great to practice the skills needed for dressing, too! Wyatt has always had a hard time with buttons so this is helping him learn how to button like a master, we just couldn't love these little colorful fish more! Also, they're great for long car rides!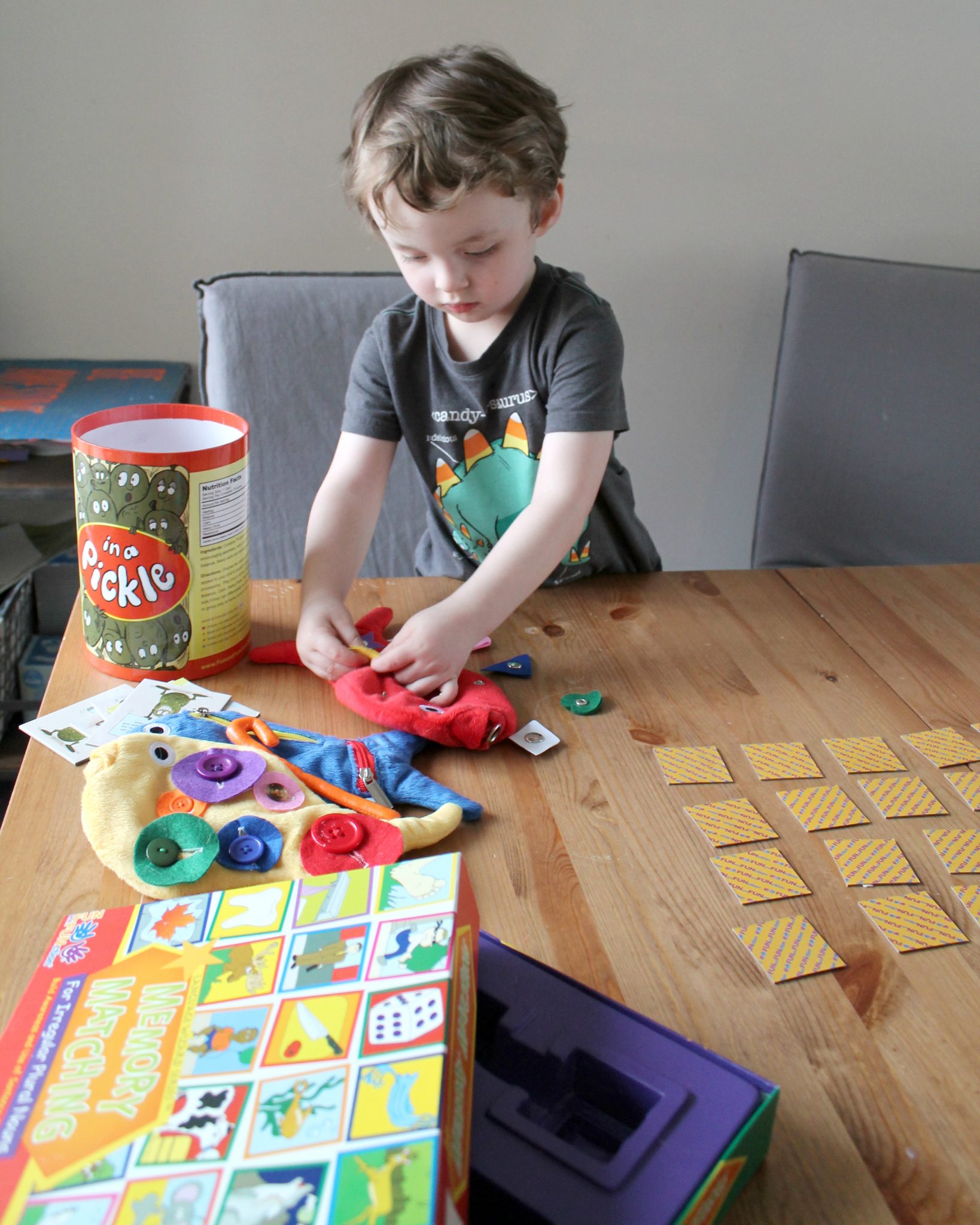 So tell me, when was the last time YOUR family had a family game night? I have to be honest, for awhile I wasn't sure if a family game night was something that we could even do. I assumed Wyatt would lose interest and not be able to sit still at the table but you know what – I was wrong. It was all about finding the RIGHT games that grabbed his interest. So now that we know what kinds of games he loves, we can keep our eyes peeled for more to add to our collection! And now game night is something we look forward to every week!
When is YOUR next Family Game Night?
Love this post? Pin it for later below: