A huge thanks to our friends at Gymboree for sponsoring today's post.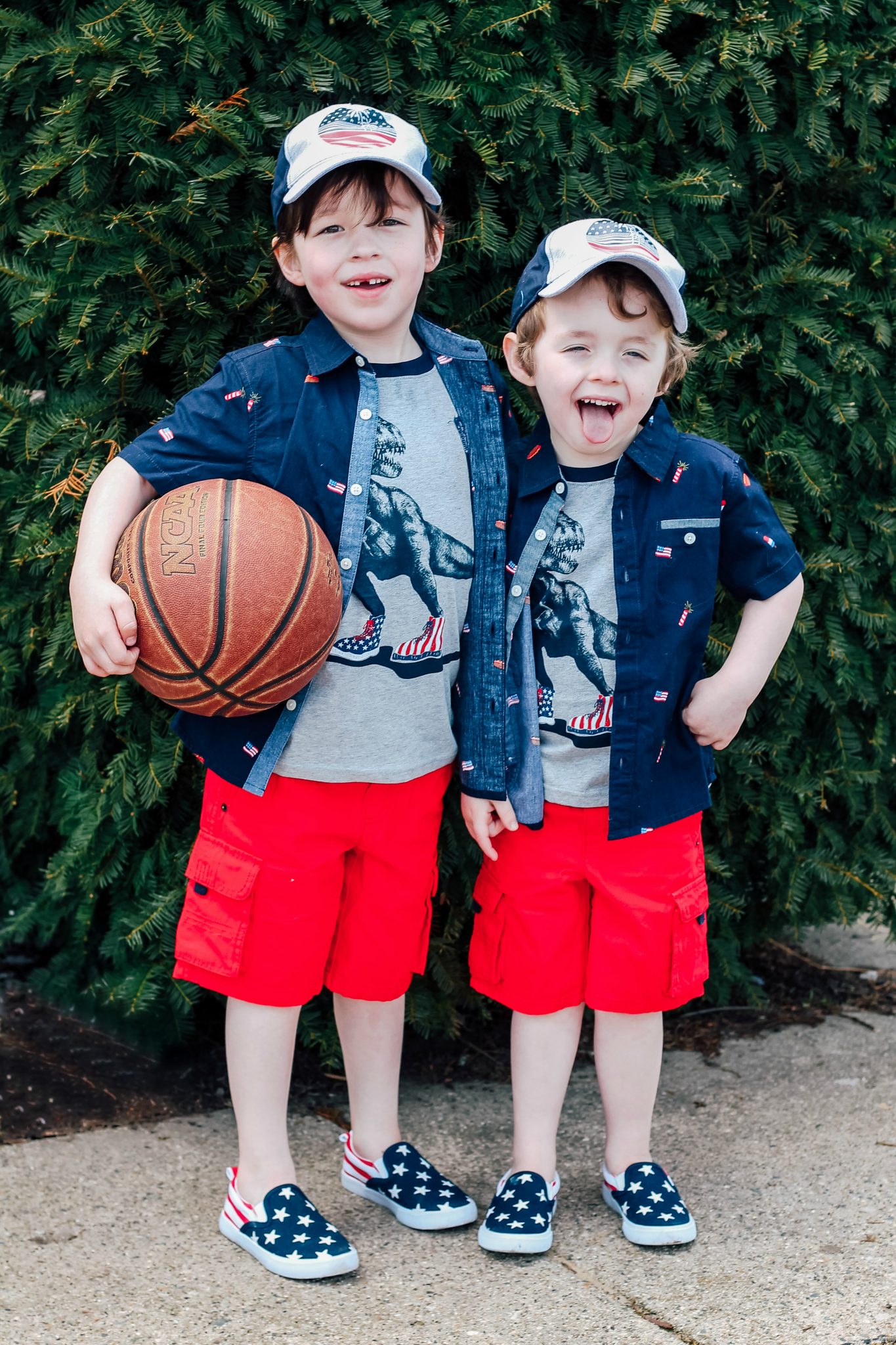 5 Ways to Give Back to Your Community
Hello, friends!
Hope you're having a great day so far! We are so excited about todays post because we'll be sharing 5 Ways to Give Back to Your Community! Giving back is something we love to do whenever we can, and it doesn't have to cost a lot of money or take up a lot of time. We can't wait to share a few of our favorite ways to give back with you! Our friends at Gymboree sent us some new outfits from their Americana Collection and $20 to use however we want to give back locally. Keep reading to see the fashion and how we plan on giving back!
1 | Can Drive
Don't have funds to donate to your favorite local charity or organization? No problem! There are several great ways to raise funds, one of them being a can drive. Pass out flyers to your neighbors a week prior to your collection date and encourage them to leave a bag of cans outside their door for you to pick up.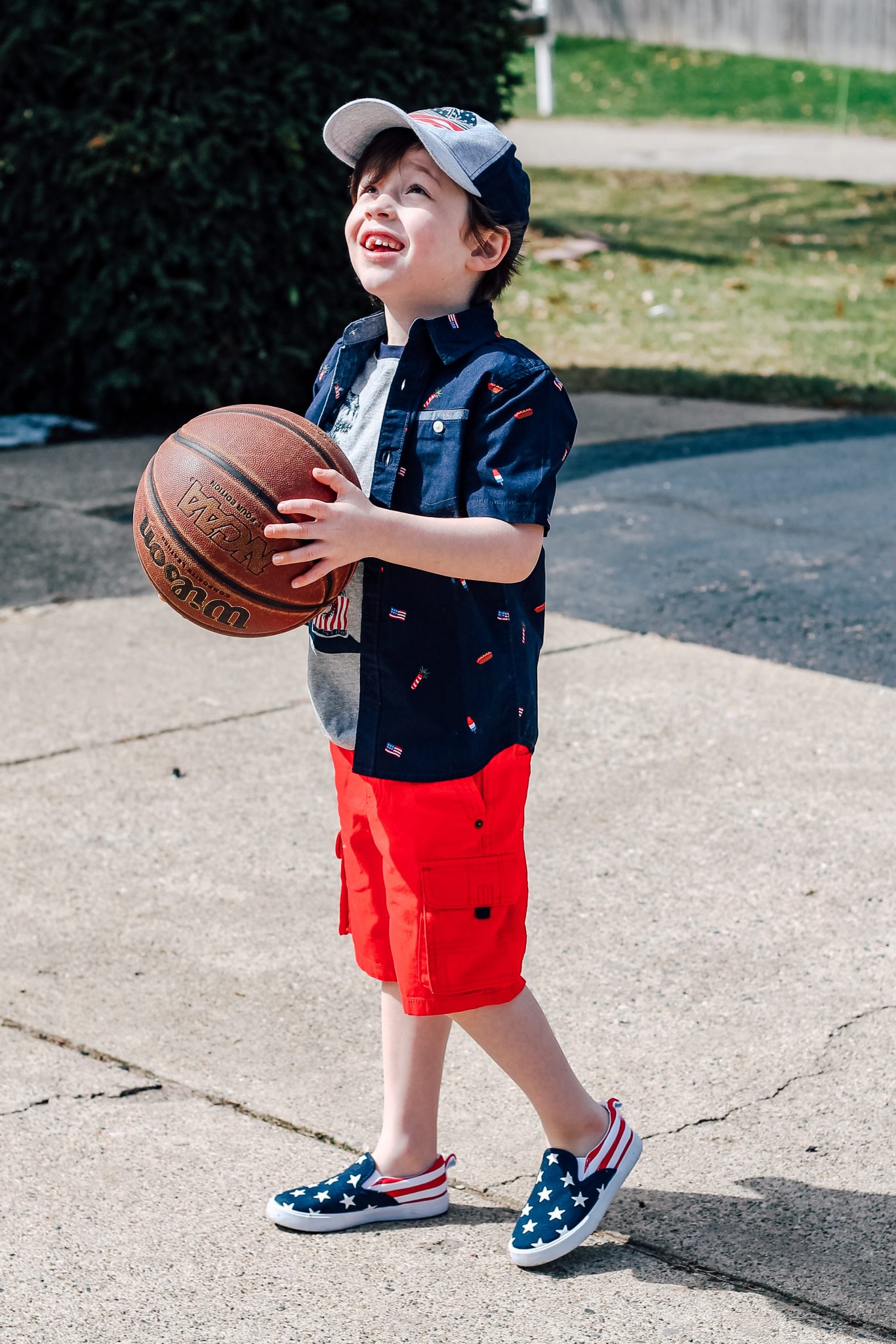 2 | Volunteer Your Time
Volunteering as a family is a really great way to do something together that gives back to help others. Whether it's spending an hour each week at the local animal shelter, or helping to set up a holiday toy drive – your time is valuable, and so needed. Just find a local cause you're interested in, and call to see what you need to do to volunteer, easy peasy.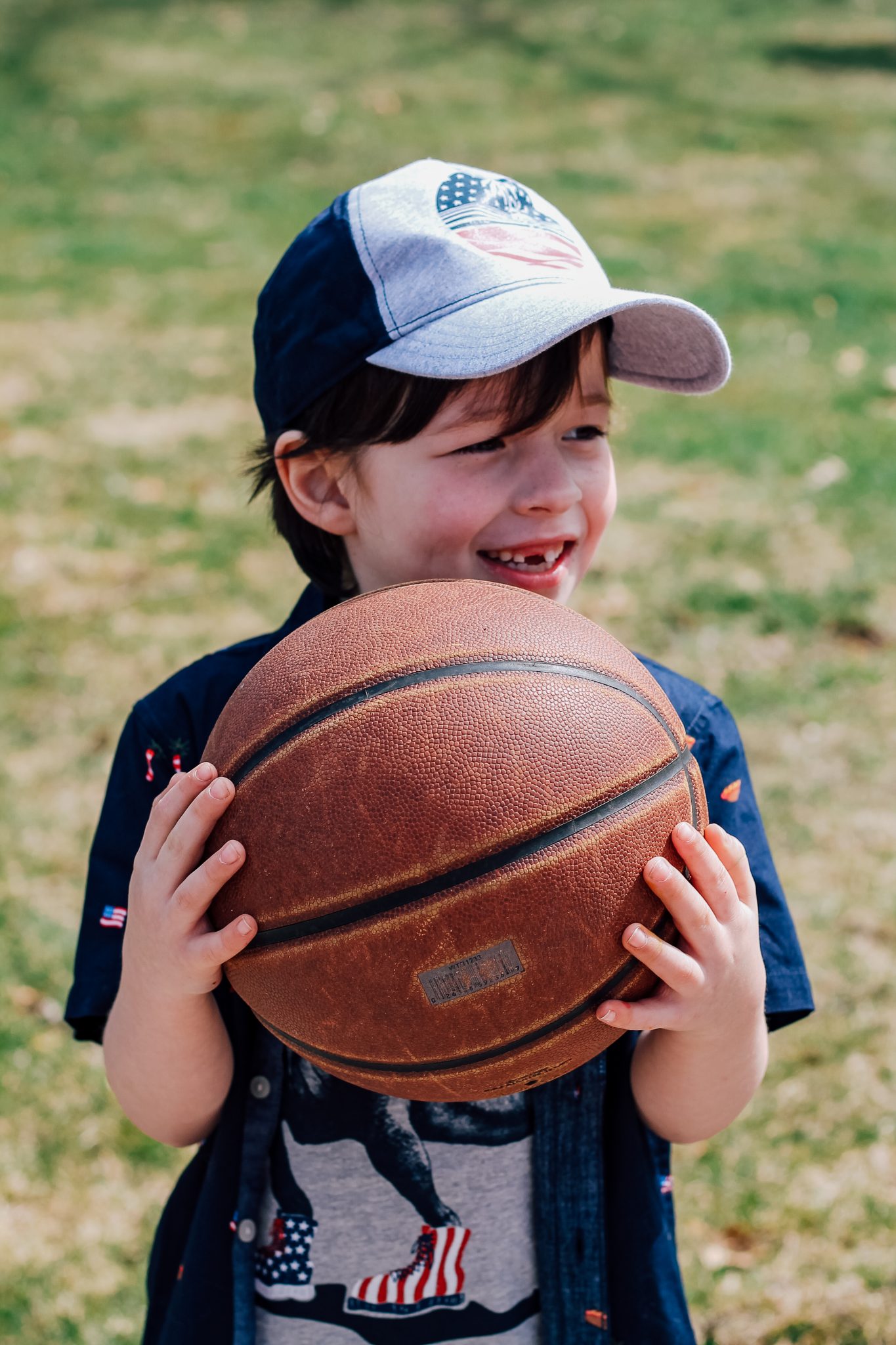 3 | Recognize the Helpers
Don't forget the local police and firemen, they love a treat every now and then – so why not treat them to a fresh batch of cookies and a big thank you? You have no idea what it might mean to them!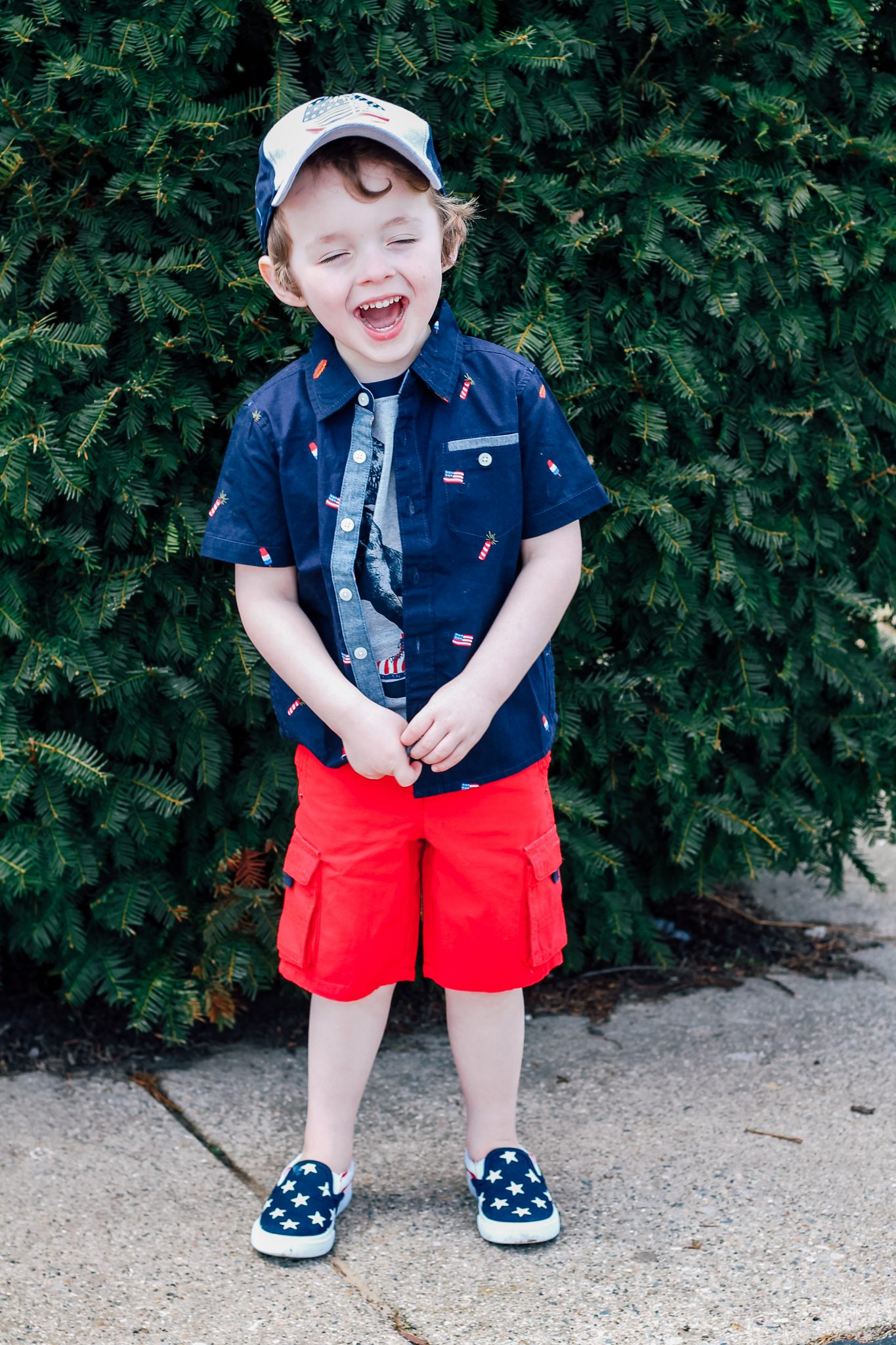 4 | Hold a Food Drive
Do you have a local food shelter? How about collecting canned foods and other non-perishables to donate. We have a local food bank that we love donating to, every few months I go through our pantry to see what we can donate and search the newspaper for coupons and deals so we can stretch our dollars even further.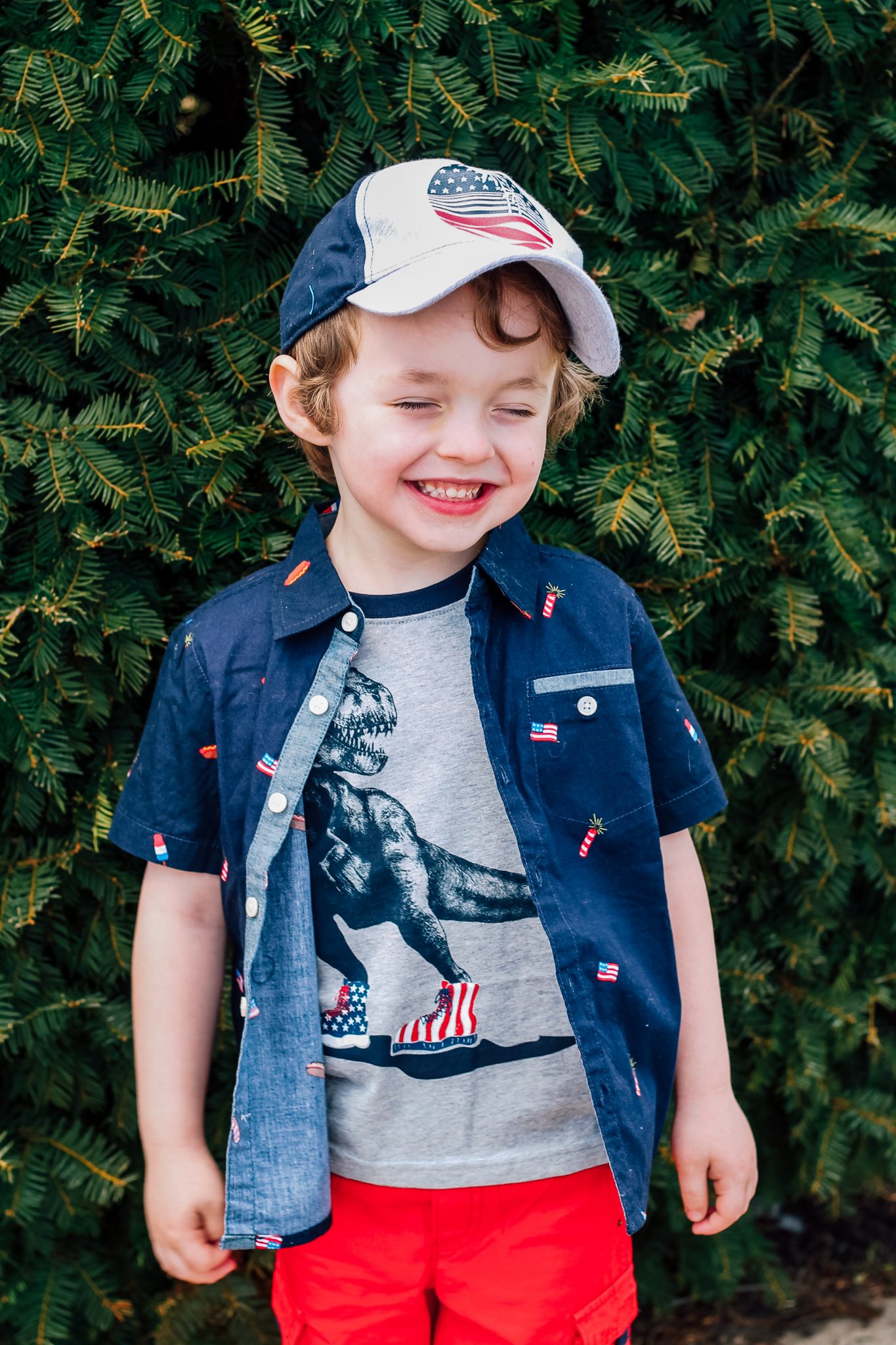 5 | Donate
Maybe it's $5, maybe it's 10 – whatever it is, it will make a difference. Call the organization you'd like to donate to and ask them how you can donate the funds, and if they need any help spreading the word. Offer up a few ways that you can help to make the most impact out of your time and money.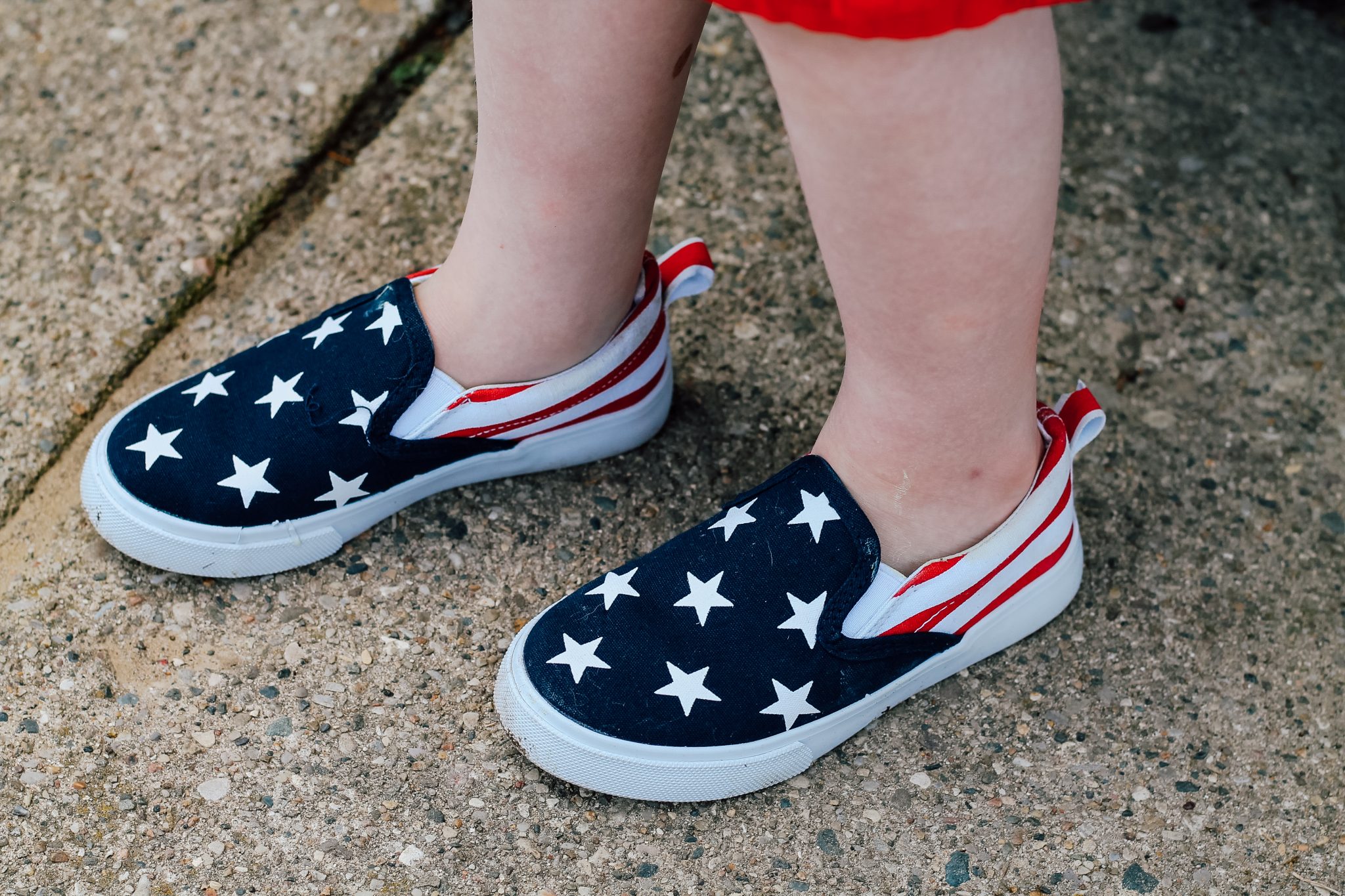 So there you go, there are a few fun and easy ways that you can give back to your community. And I bet you're wondering what we're planning on doing with that $20 Gymboree sent. Well, we're going to use that as seed money to make an even larger donation to the local food bank! With the help of Gymboree we'll be able to give more than ever before – and that feels good!
And how does giving back make the kids feel?
Levi (age 4)" Giving back makes me feel happy in my heart."
Wyatt (age 6)"Giving back makes me feel happy and excited."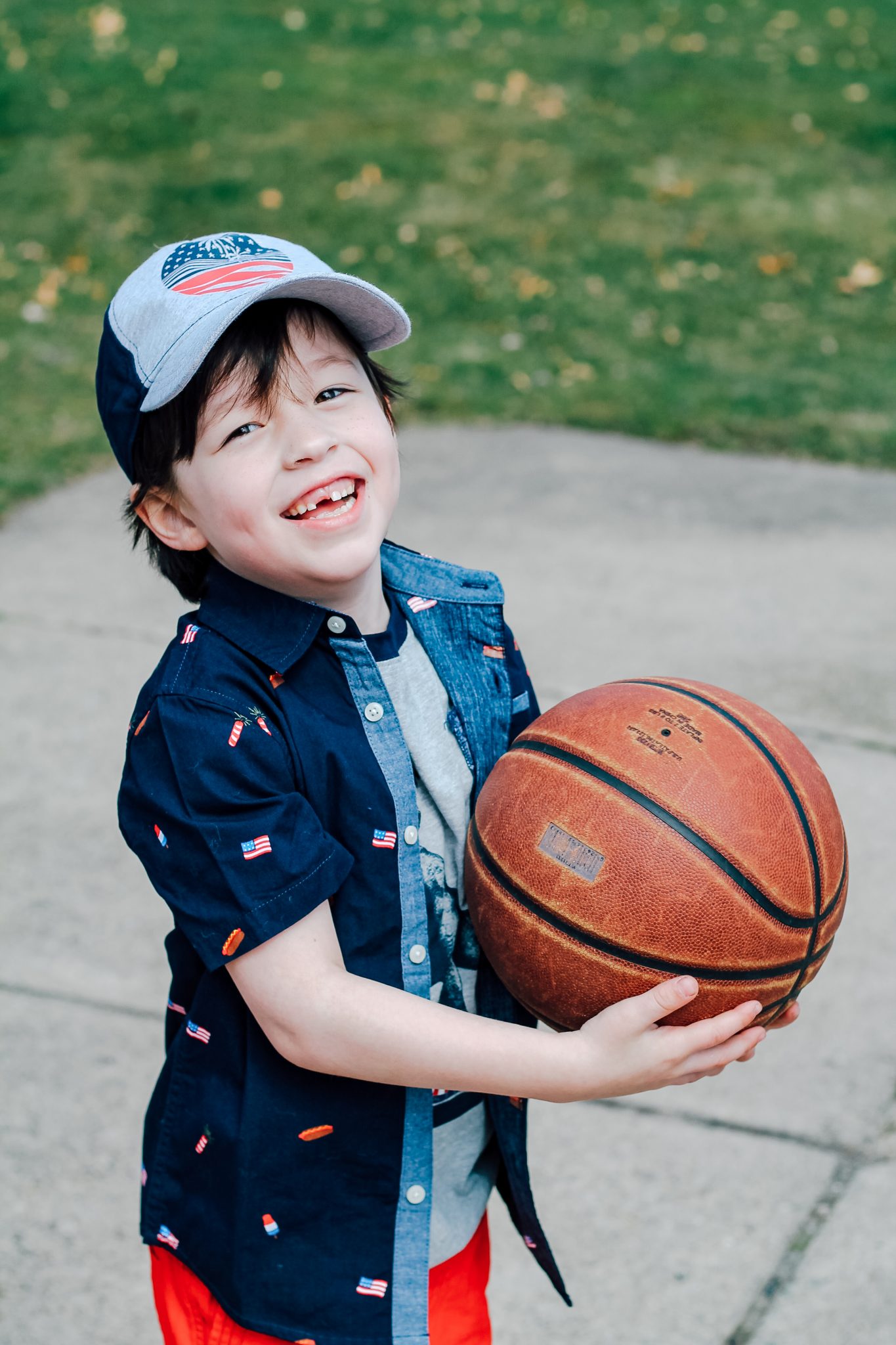 When I asked the boys how giving back makes them feel, it made me so thankful that we started sharing these moments with them. We're teaching them at an early age how important it is to help others, and I love that doing so makes their hearts happy, too. You just can't beat that feeling!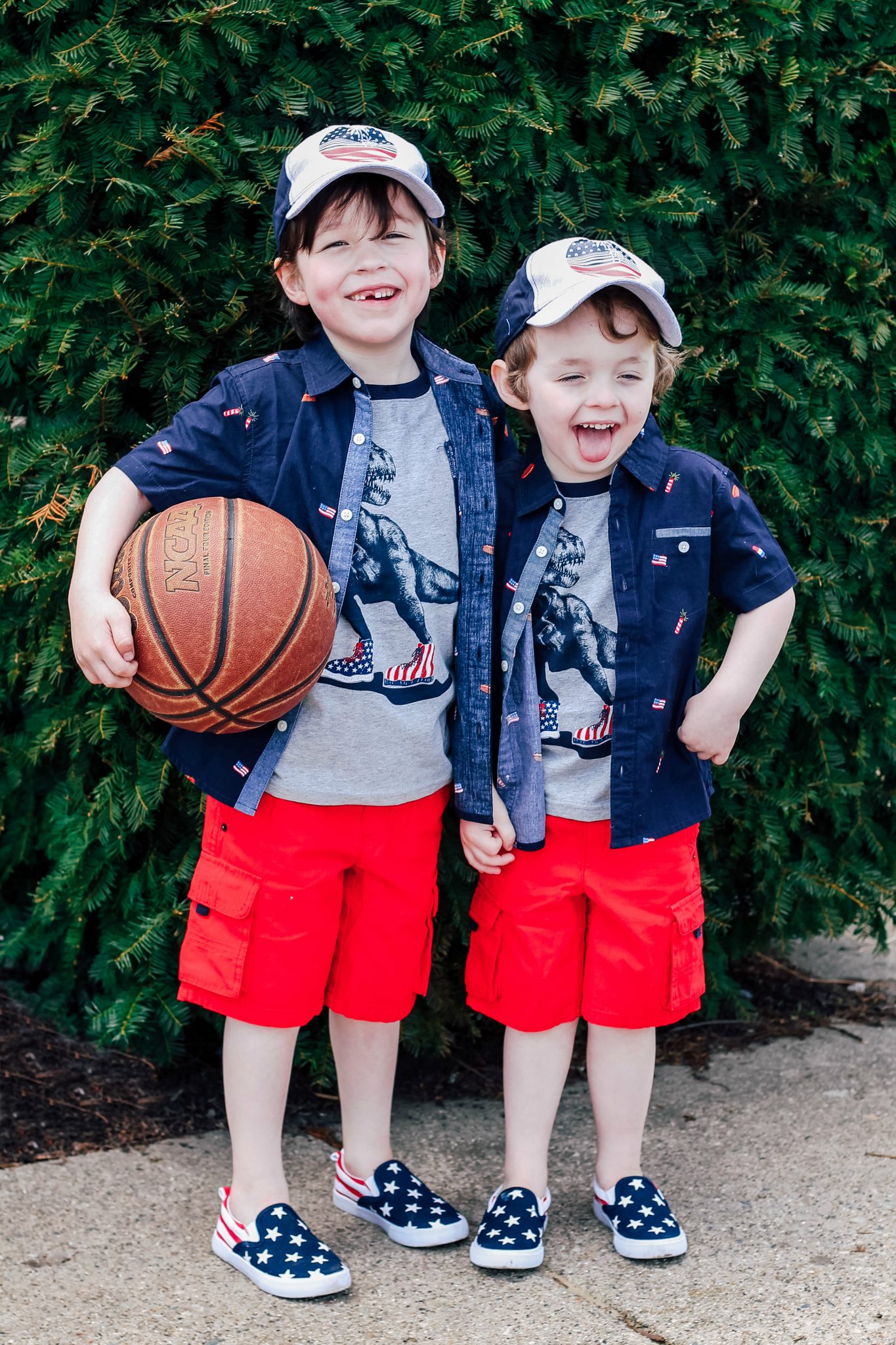 What is YOUR favorite way to give back locally?
If you're on the hunt for summer fashion for your kiddos, be sure to shop Gymboree!
A company that supports giving back.
Love this post? Pin it for later here: