This is a sponsored conversation written by me on behalf of Lysol®. The opinions and text are all mine. Keep reading to see our Easy Tips for Tackling Spring Cleaning.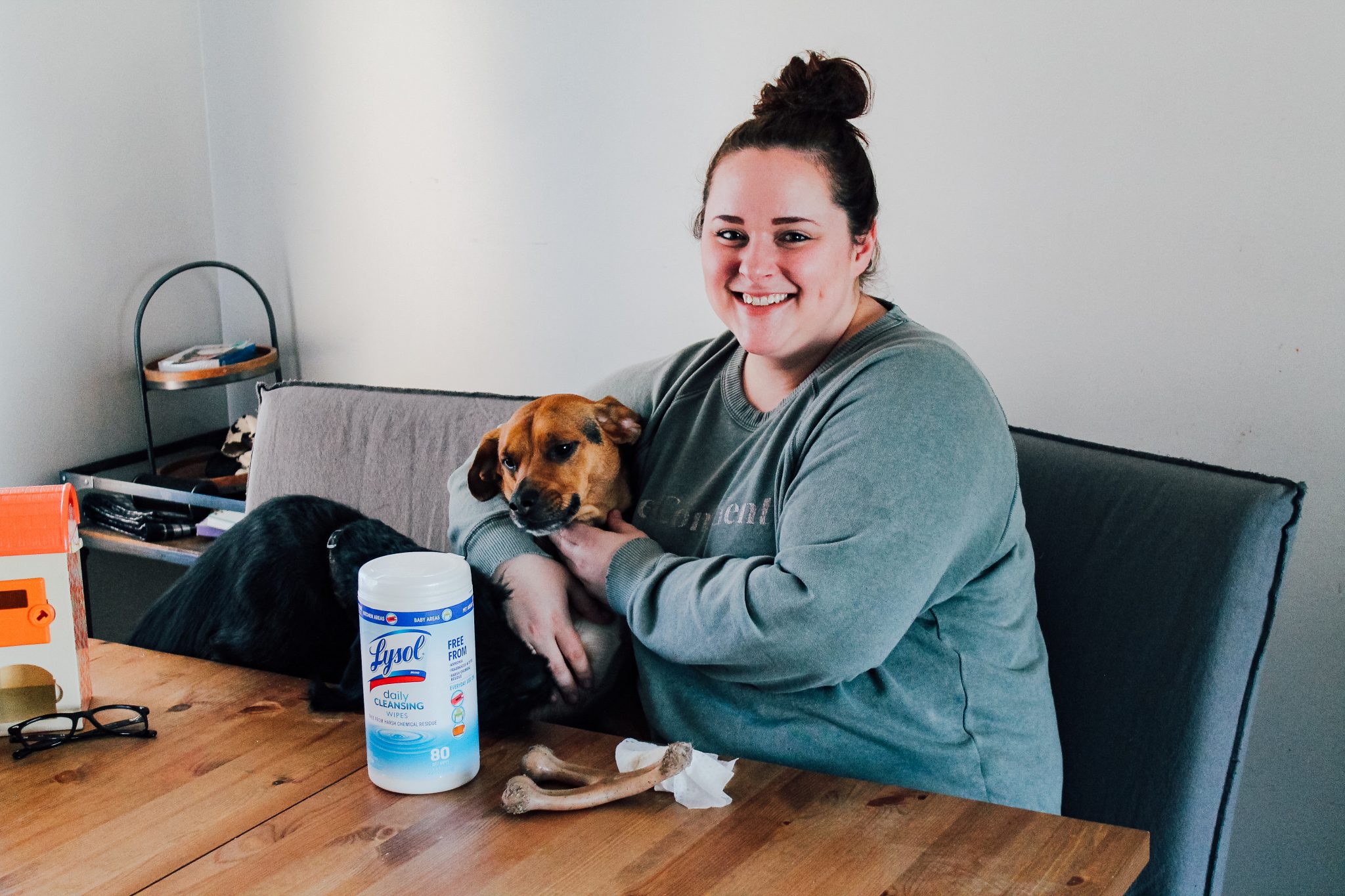 Easy Tips for Tackling Spring Cleaning
Hello, friends!
Wouldn't it be easy if you had one product that could clean multiple everyday items? I'm talking something to clean cutting boards, countertops, dog toys, kid's toys, and the whole lot. Well, I have a secret- there is! I know this totally sounds like an infomercial but I am SO serious, I am in love with this stuff! It comes in the form of both wipes and spray, so you can choose whatever is more convenient for you. I love the spray for countertops, and the wipes for smaller items like toys, dog toys, etc.
Our family is made up of myself, my husband, our two sons, three dogs, and three cats. Needless to say, we have a house full! Our love for rescuing animals runs deep, and it's important to us that we maintain a healthy, clean environment for them to thrive in. Every cleaning product I purchase HAS to be safe for use around our family which is why it's so amazing that the Lysol® Daily Cleanser Spray and Lysol® Daily Cleanser Wipes are so amazing to use with NO harsh chemicals.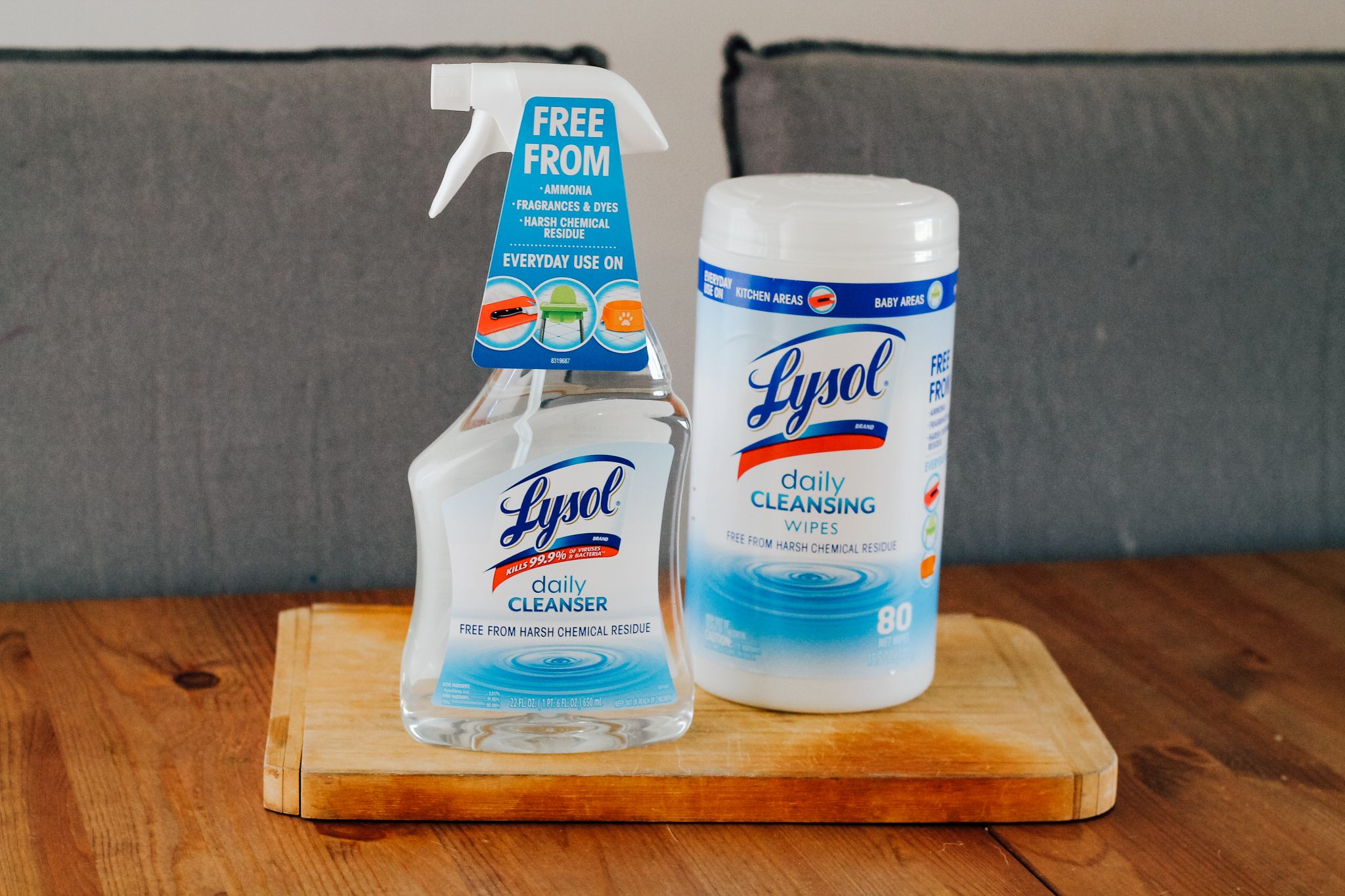 How to Use the Products:
Lysol Daily Cleanser Spray:
Sanitize: Spray and let stand for 5 minutes, then wipe with a paper towel or a clean dish towel.
Disinfect: Spray the surface until it is thoroughly wet and let it stand 10 minutes before wiping.
Rinsing? No rinsing required!
Lysol Daily Cleanser Wipes:
When using the wipes, simply wipe surface and let dry. Repeat for stubborn stains. NO rinsing required! Easy-peasy!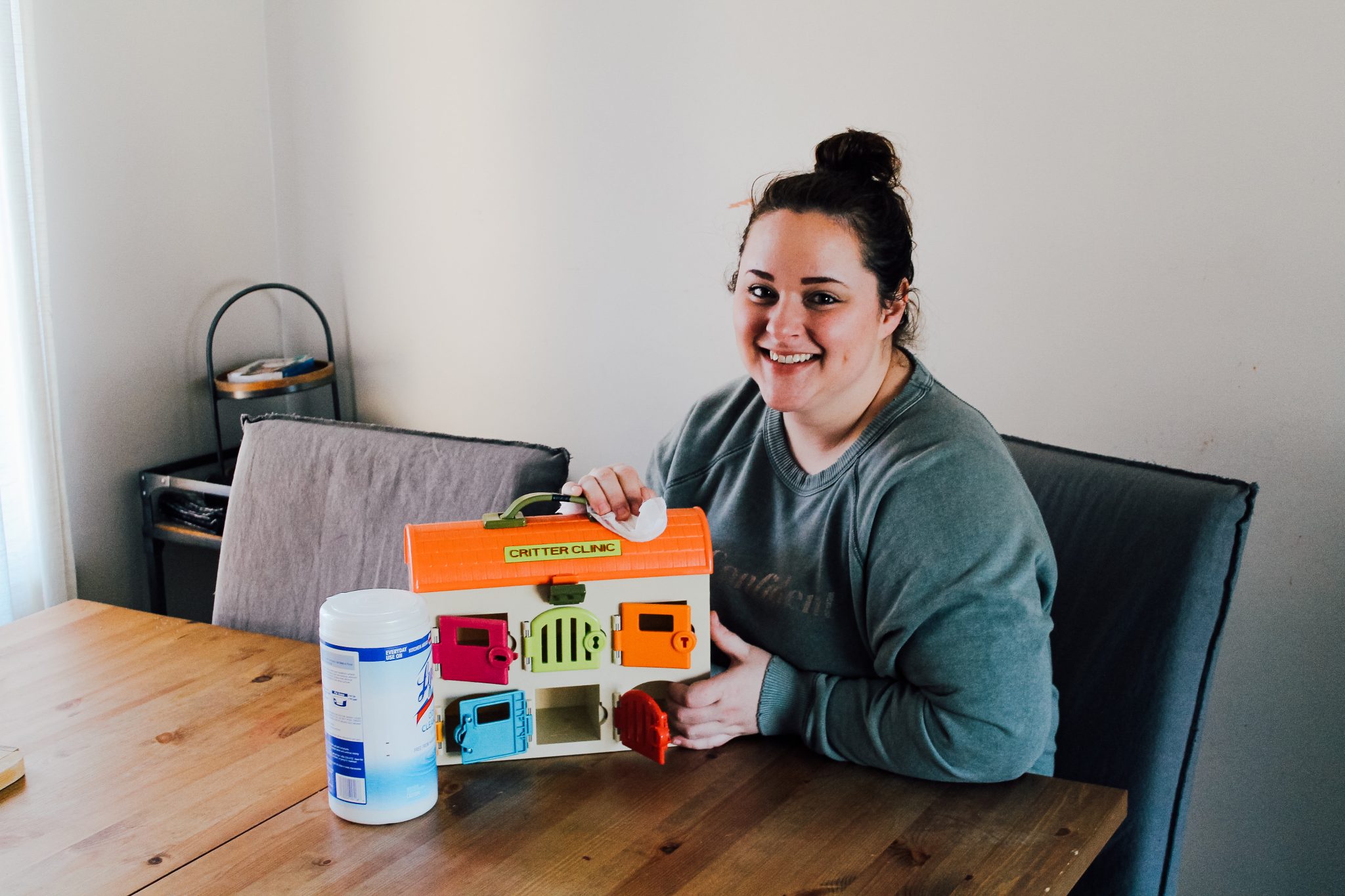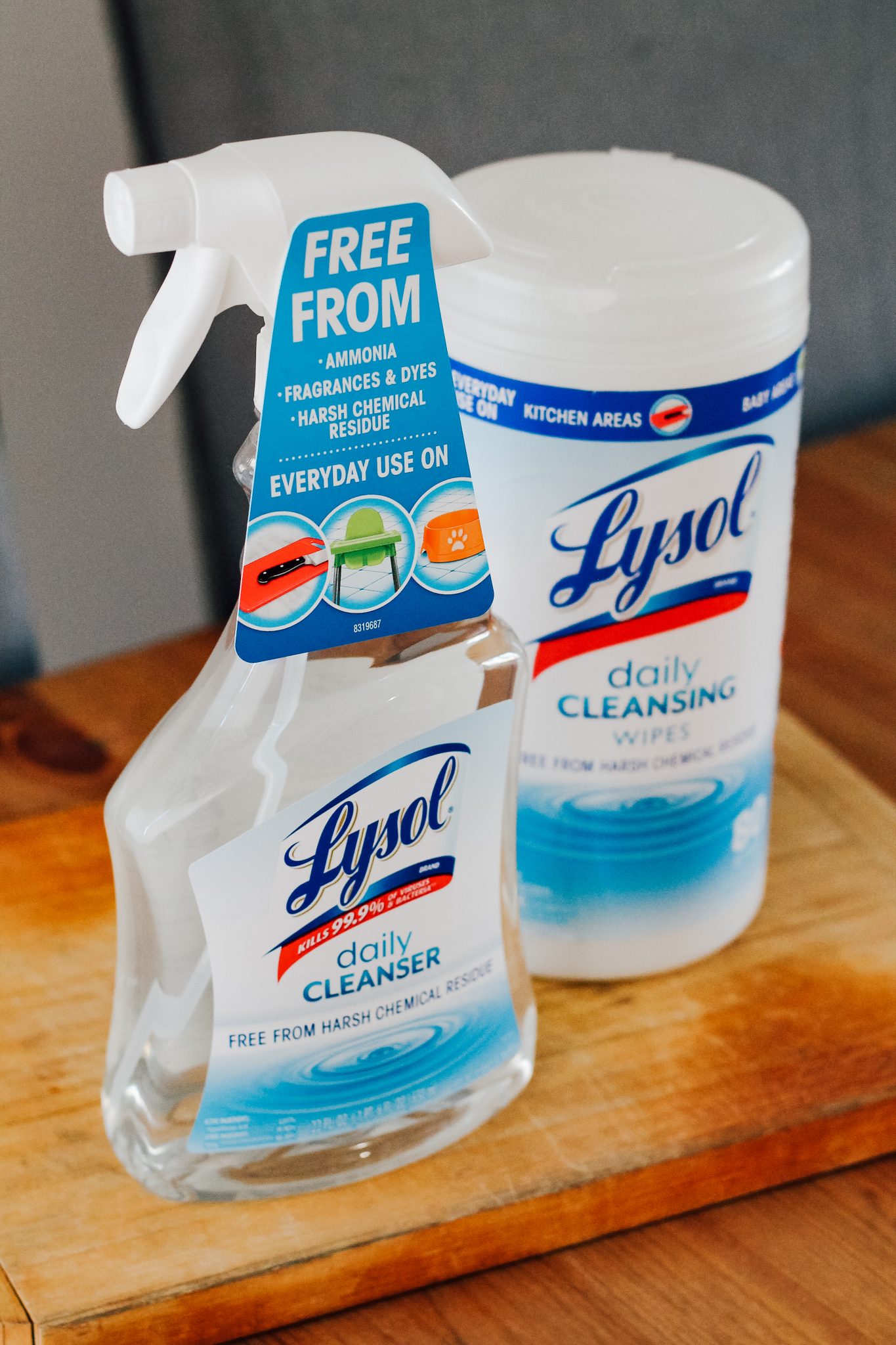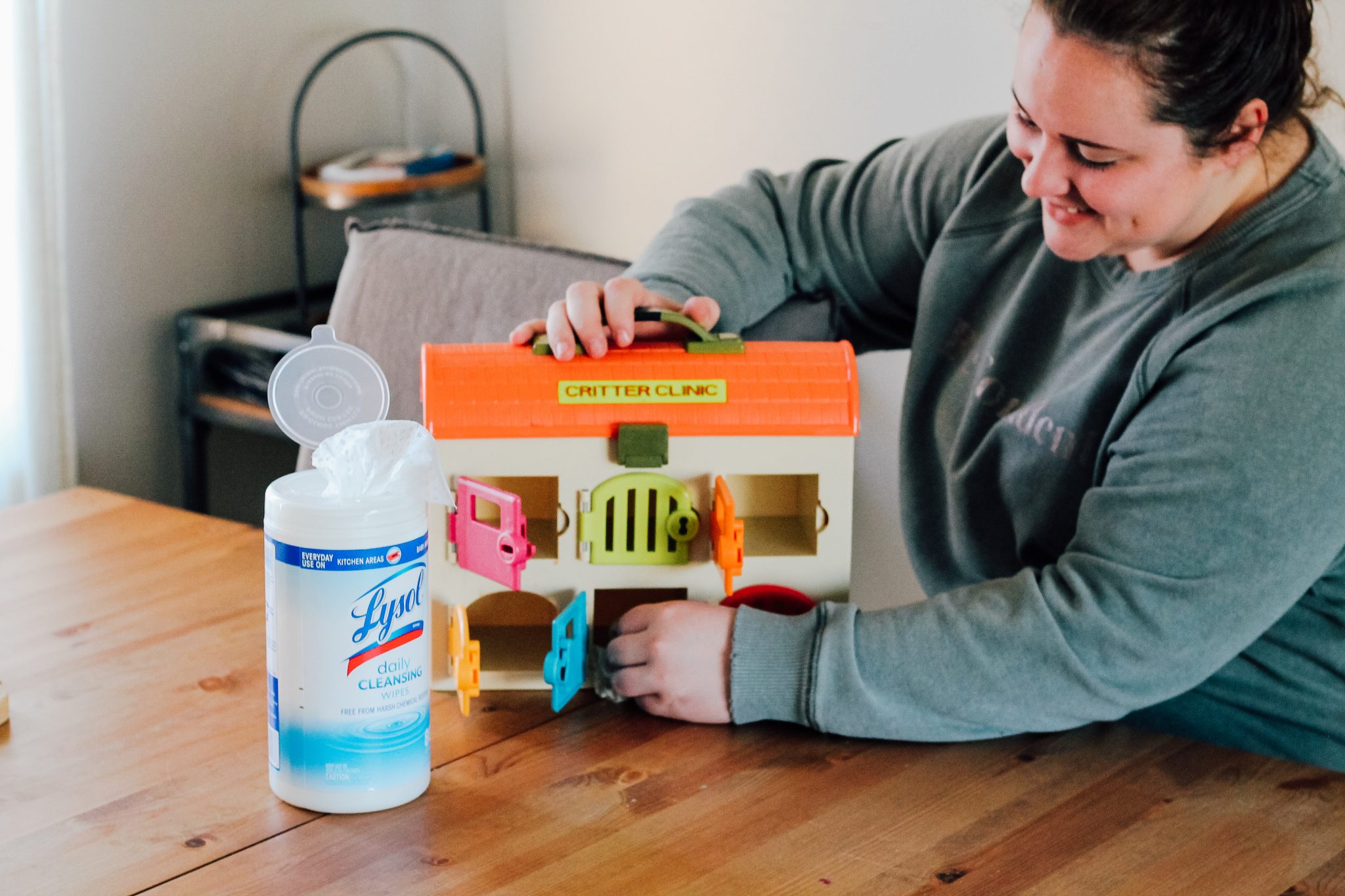 Spring Cleaning Tips:
I love spring cleaning. It's an opportunity to get rid of clutter, clean our homes, and start with a fresh slate. Clutter makes me anxious, so I love having a few areas of our home that we keep tidy every day. I wish it were the whole home but I'm not superwoman, lol! There are a few things I like to do each spring, and I wanted to share them with you!
Make a List:
Make a list of all of the items you want to get rid of so that when you bag them up to donate, you'll have an itemized list handy that you can hand over as well to mark for your records.
Go Room by Room:
Break your home up into small sections. Taking on the whole house is often overwhelming. I like to start with the easiest rooms first, and then move on to the harder spaces.
Don't Forget the Pets:
These Lysol products are safe to use on dog toys, bowls, etc. Gather all of your pup's favorite toys and be sure to give them a good spring cleaning, too!
Appliances:
The microwave, stove, toaster, cutting boards, all of these items will need a good spring cleaning, too! But no worries – your spray has you covered! To help loosen up anything sticky inside the microwave, cut a lemon in half and put it inside a glass of water. Put this in the microwave for 30 seconds, then wipe clean – you'll be amazed at how easy it is to clean!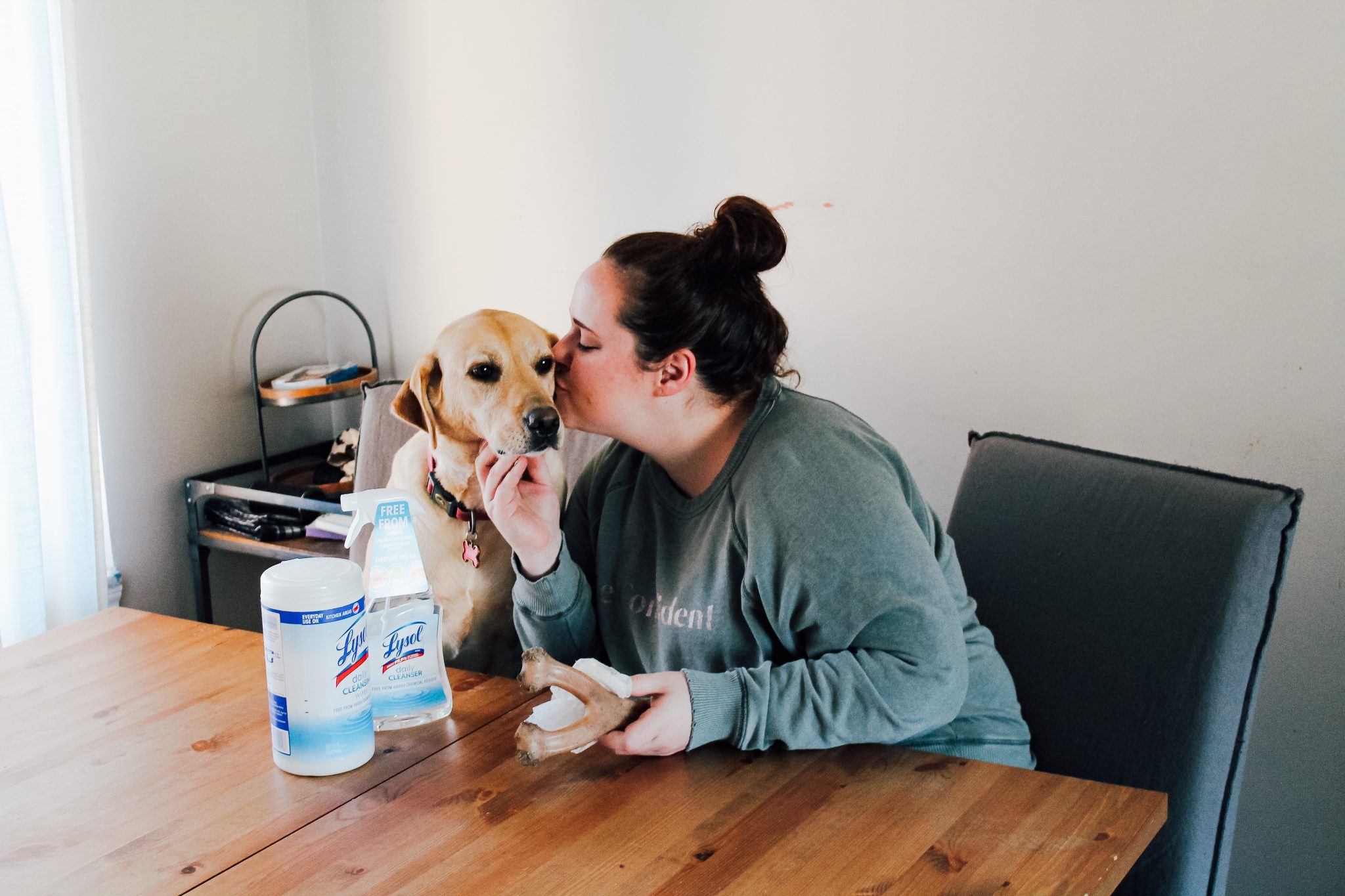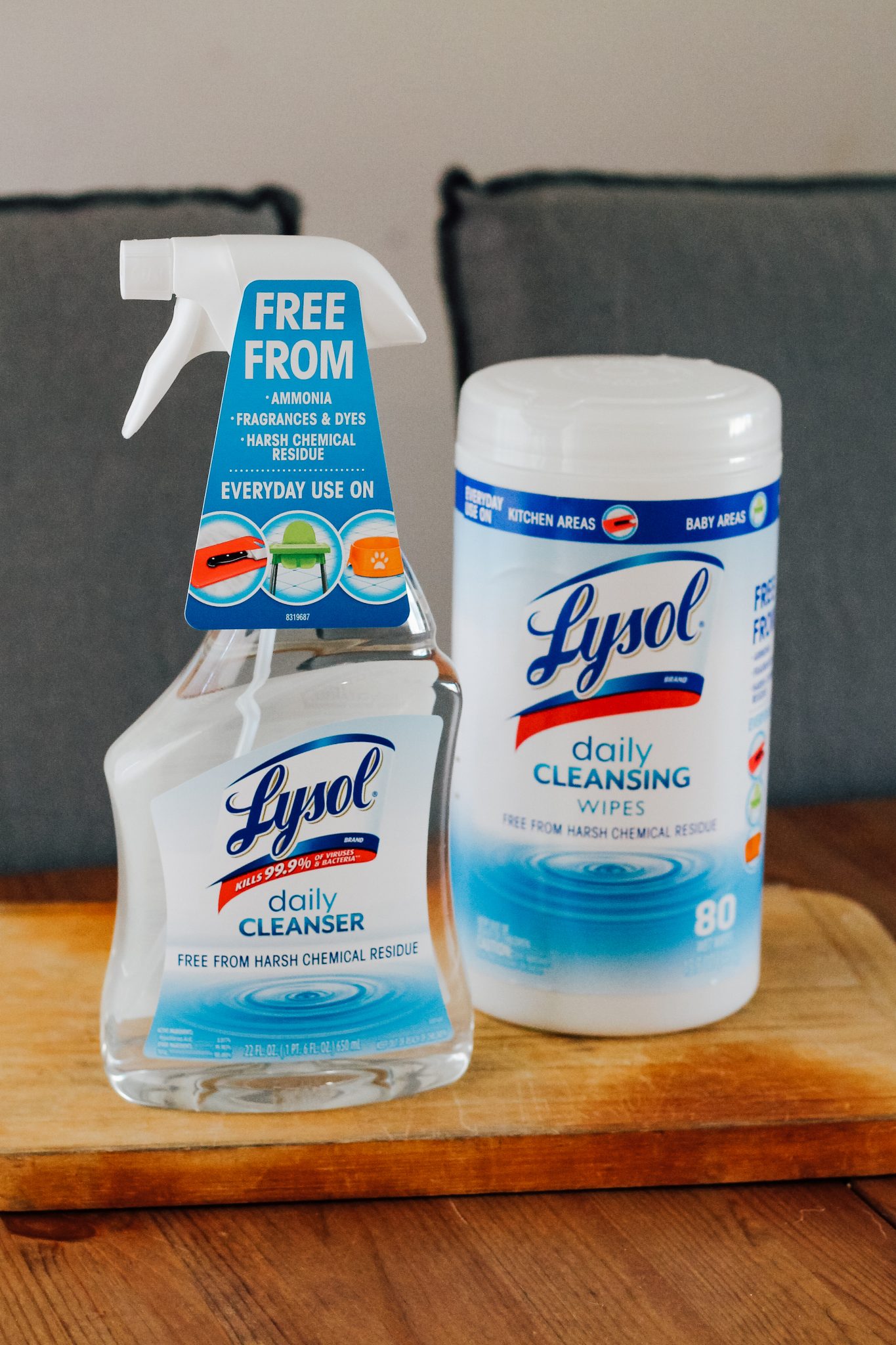 Want to pick these products up so you can get to spring cleaning? Grab them at Target in the home cleaning aisle. The products are NEW and there is even an in-store Cartwheel offer for 20% off from 5/20-5/26 and a Buy One Get One 20% off offer from 5/27-6/2!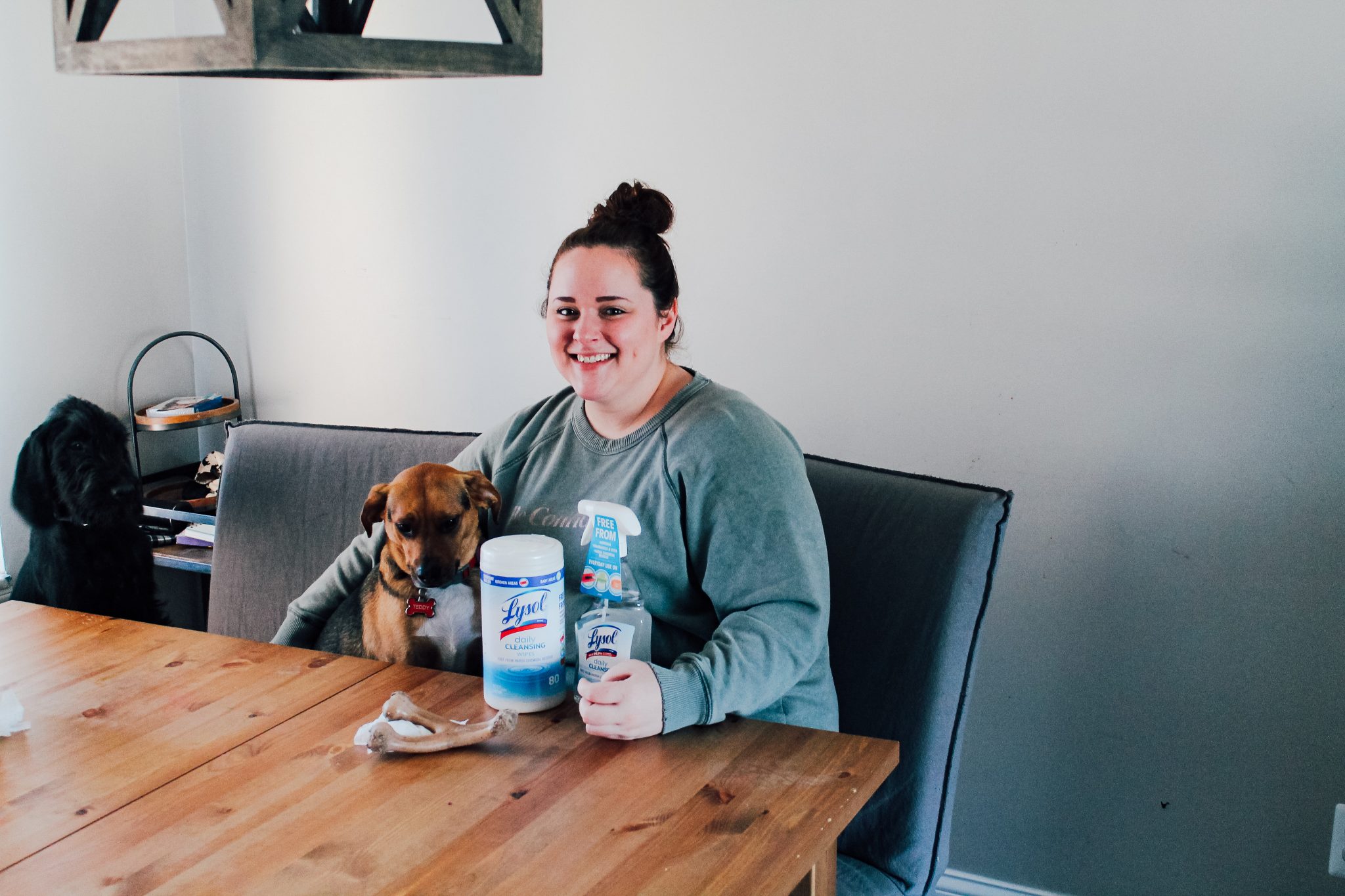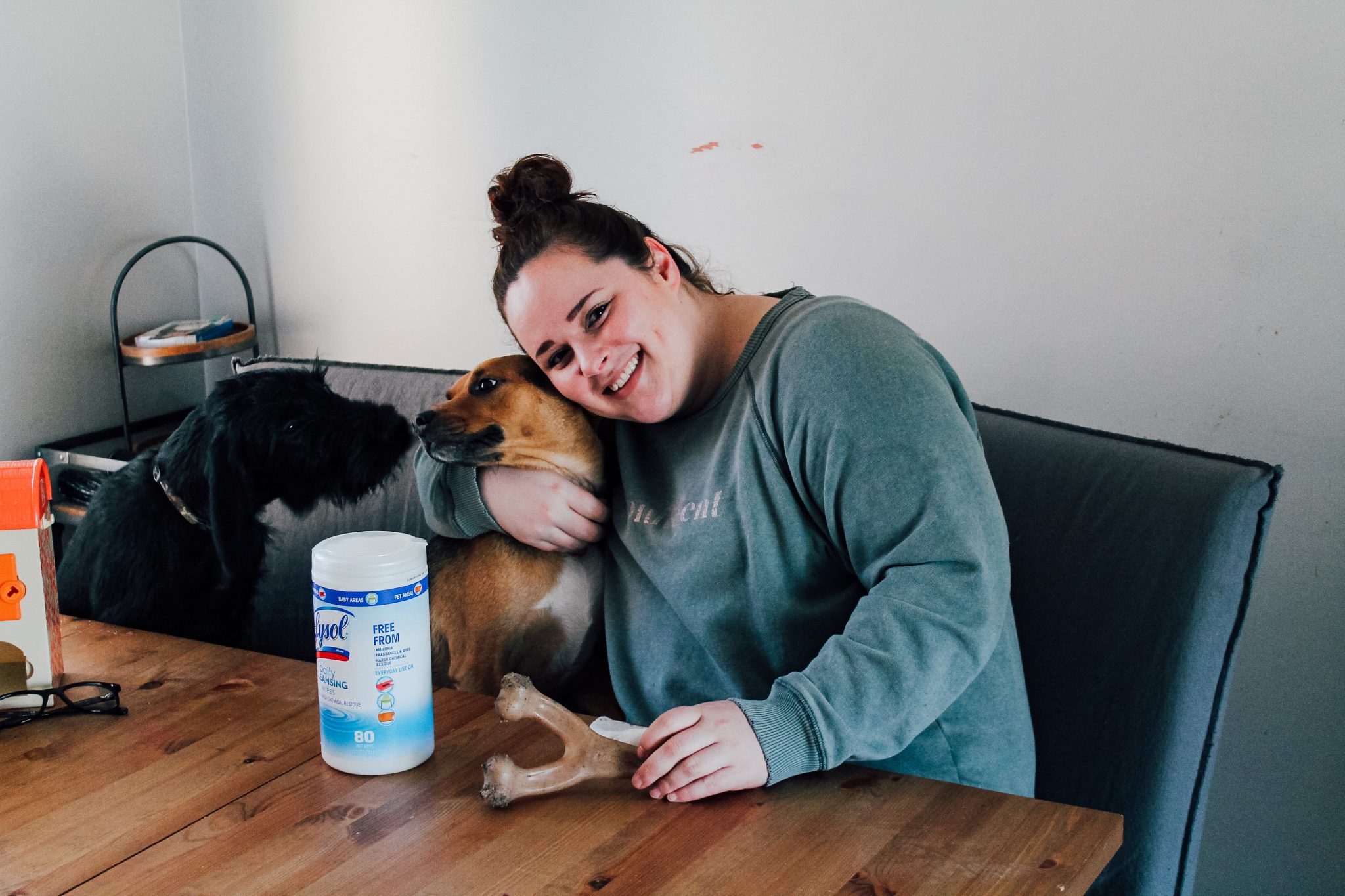 So, are you inspired to start your spring cleaning? You totally should! And be sure to head into Target to pick up everything you'll need to get started!
Happy Spring Cleaning!