I am a proud Brand Ambassadör for IKEA U.S. This is a sponsored post. Keep scrolling to see our Home Office Makeover with IKEA!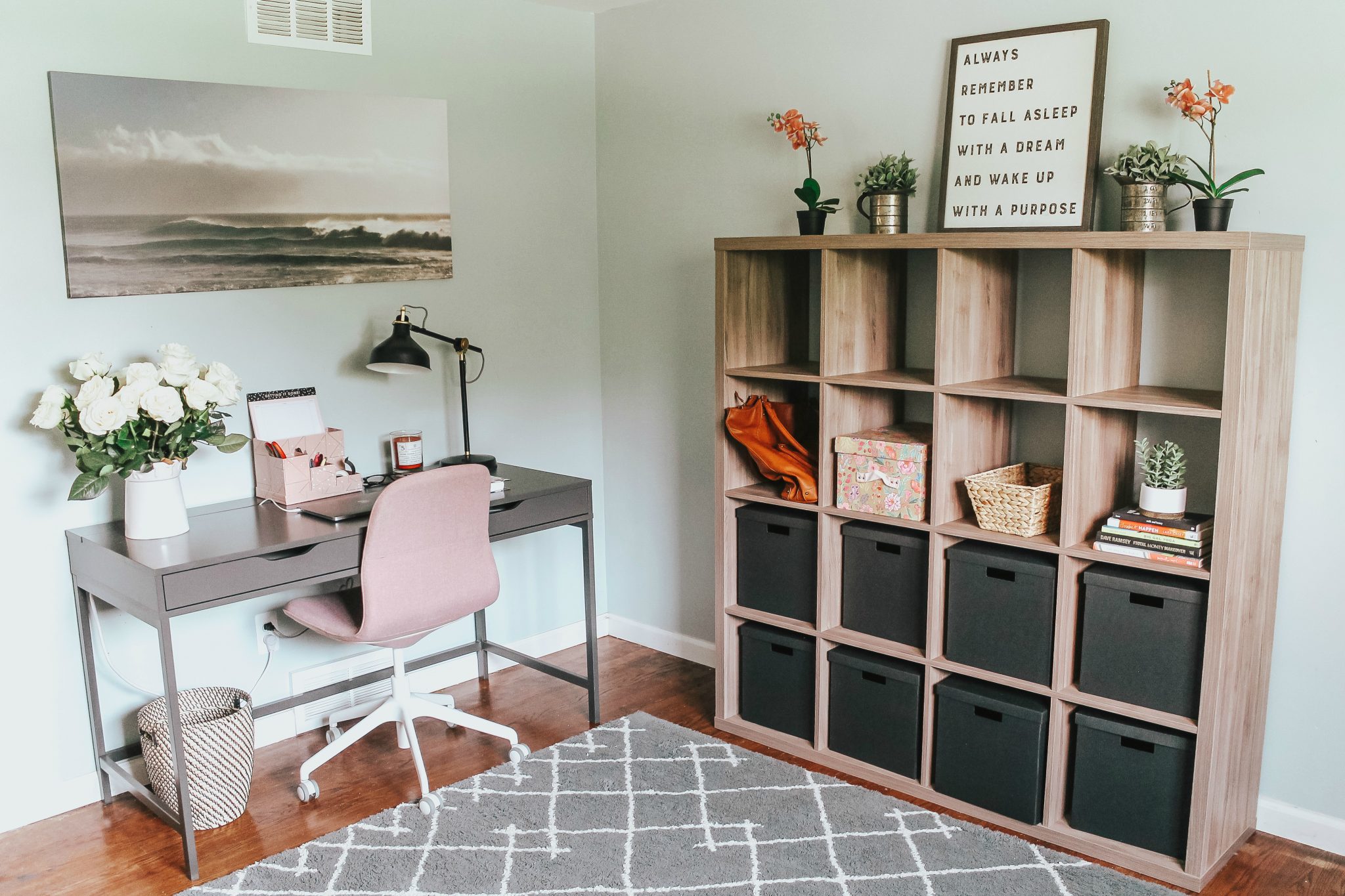 Home Office Makeover with IKEA
Hello, friends!
Hope you're having a great day so far! I am just so thrilled to share this post with you all. Transforming this space into an organized office was quite the task but it's officially done! I had an office space before but it was a complete mess, I had nowhere to store bigger items like photo props or product and I wanted a more streamlined work environment. Now, thanks to IKEA, I've got everything I need from the start to finish of my work day all in one room.
Since my husband and I both work from home this will be shared space so I wanted it to be a mix of both of our styles. I tend to lean more into the farmhouse look and his taste is a little more modern – I think the space is the perfect mix of both. I am absolutely in LOVE with the ALEX desk because it's made for organization, it even hides cords! I love the extra storage in the front and the wide flat workspace it provides, plenty of room to spread out. The beautiful blush (and under $5) TJENA organizer was just what I needed to keep all of my office supplies neatly organized.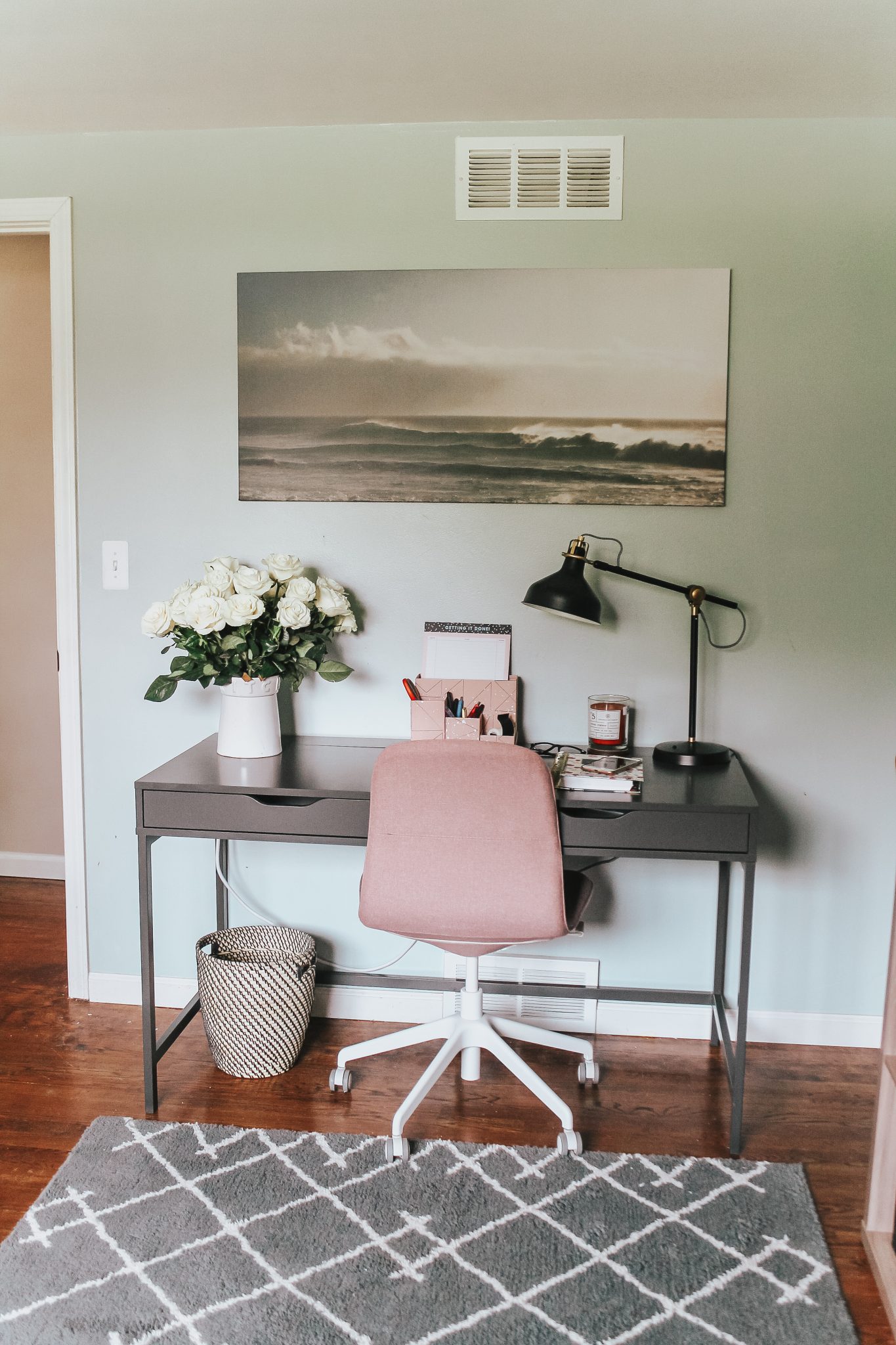 I am so in love with the RANARP Work lamp, it's absolutely perfect for our office space and I love the design. The LÅNGFJÄLL Swivel Chair has the most beautiful blush color and fits perfectly with our desk. It's design is sleek and modern and I love how the chair pulls out the other blush colors in the space like in the artwork and desktop organizer. I added in our RÅGKORN plant pot as a place to put paper scraps for recycling and I love the texture it adds!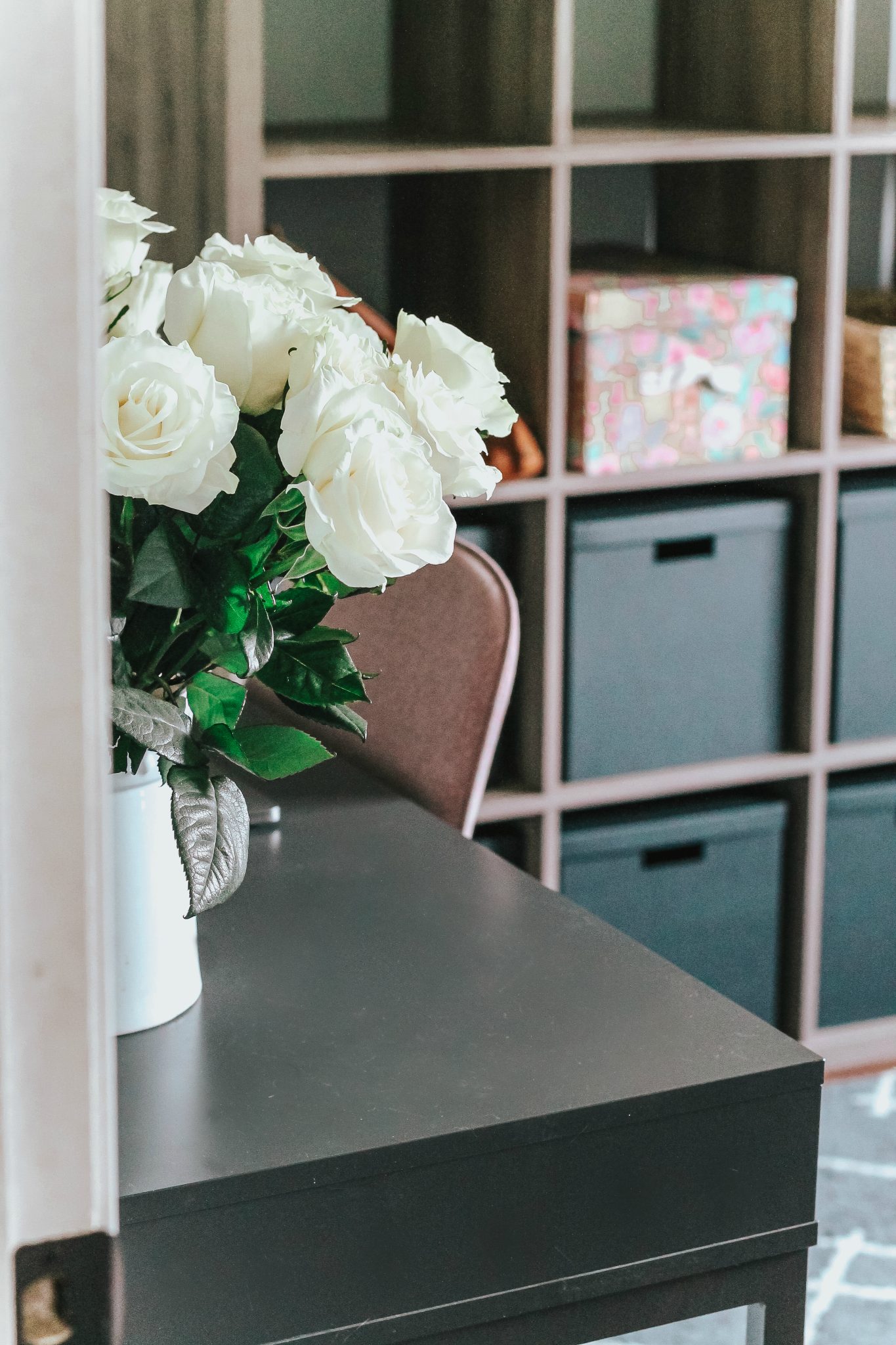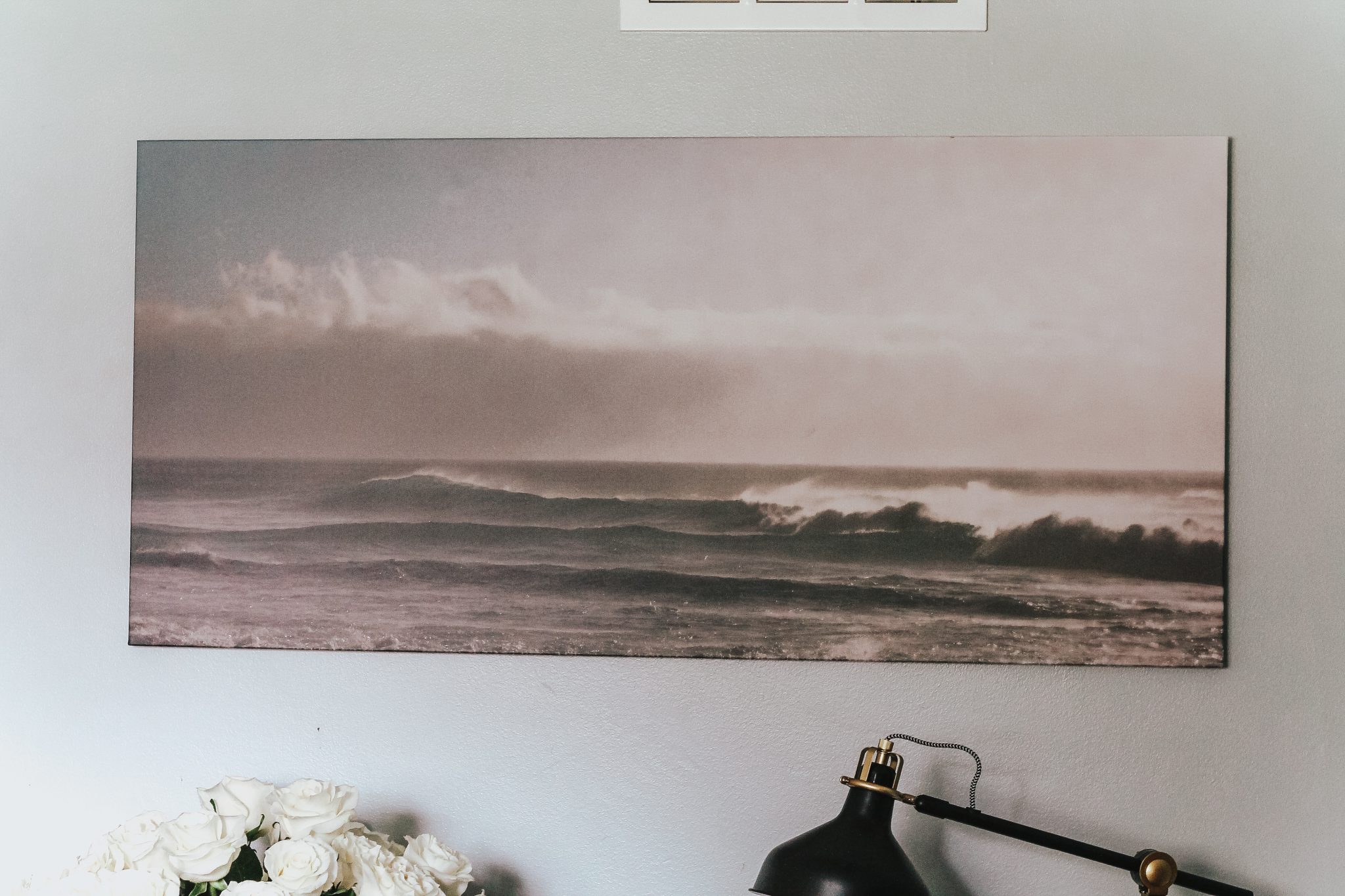 The gorgeous PJÄTTERYD picture was so simple to hang and is so soothing to glance at during a busy day. The ocean is so calming for me so I wanted to bring a piece of that calm into the office.
We desperately needed some storage in our office space which is why we gravitated toward the KALLAX Shelf unit. We added some TJENA Storage boxes to keep some items and props out of sight for a cleaner look.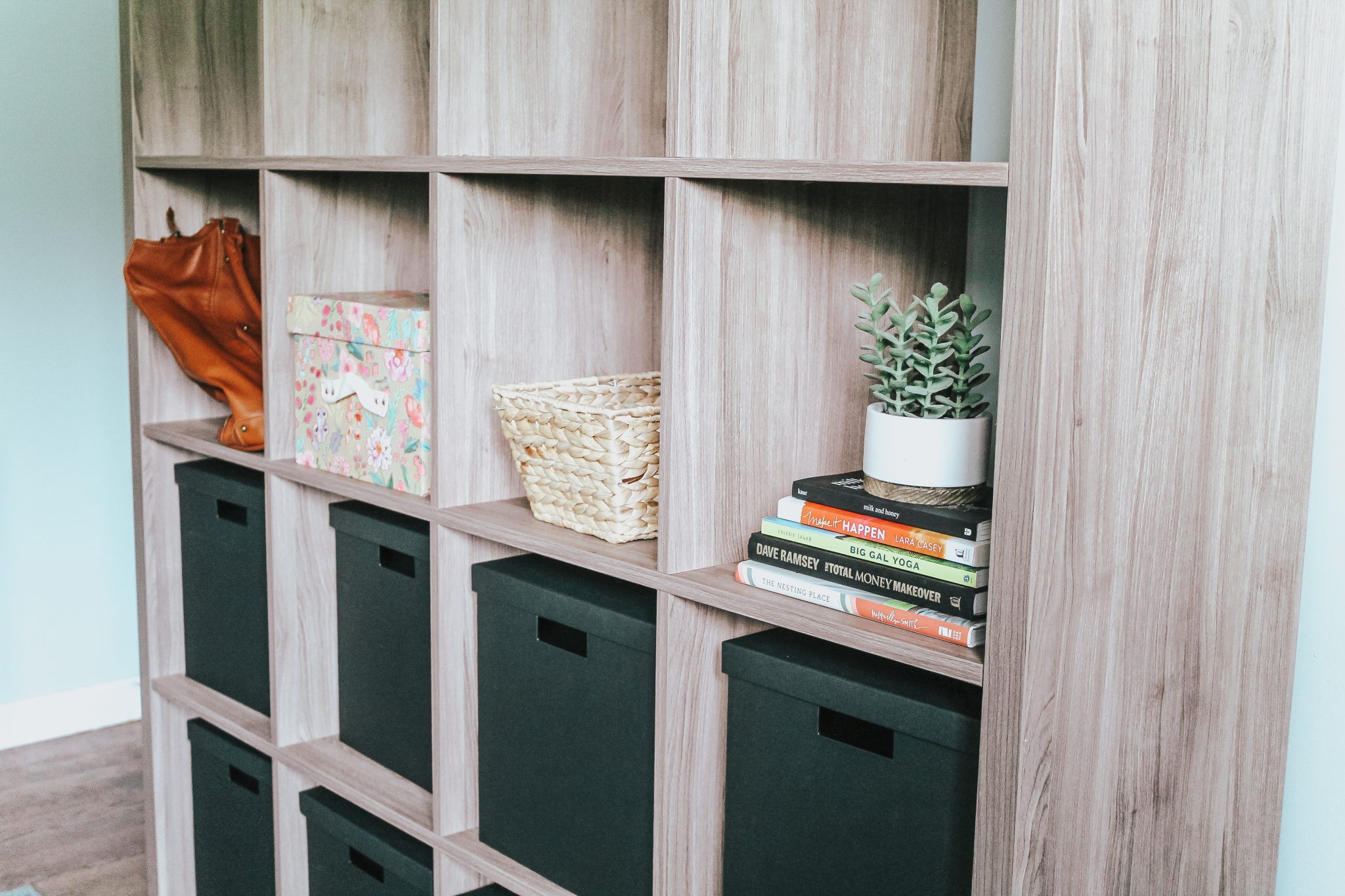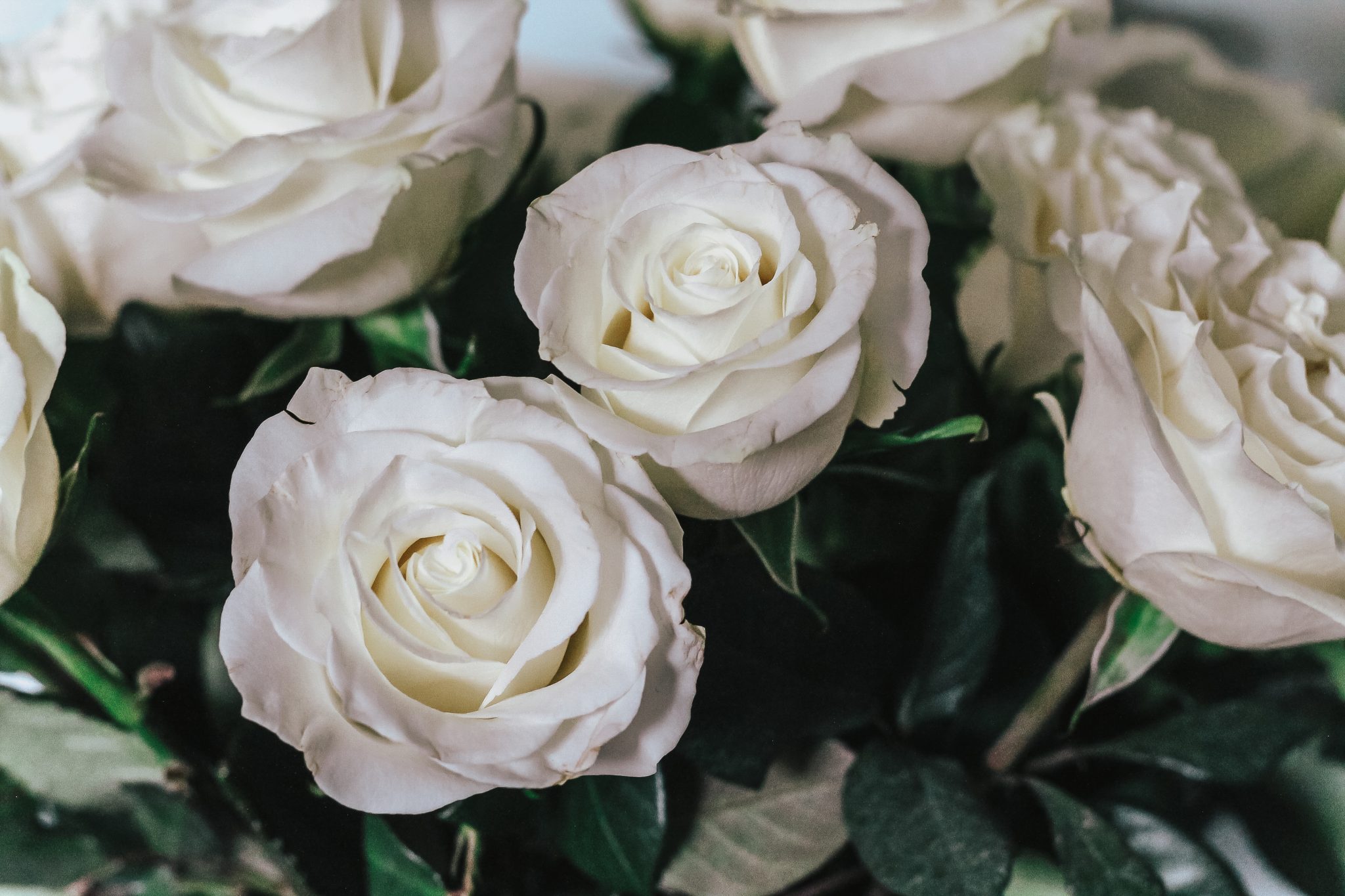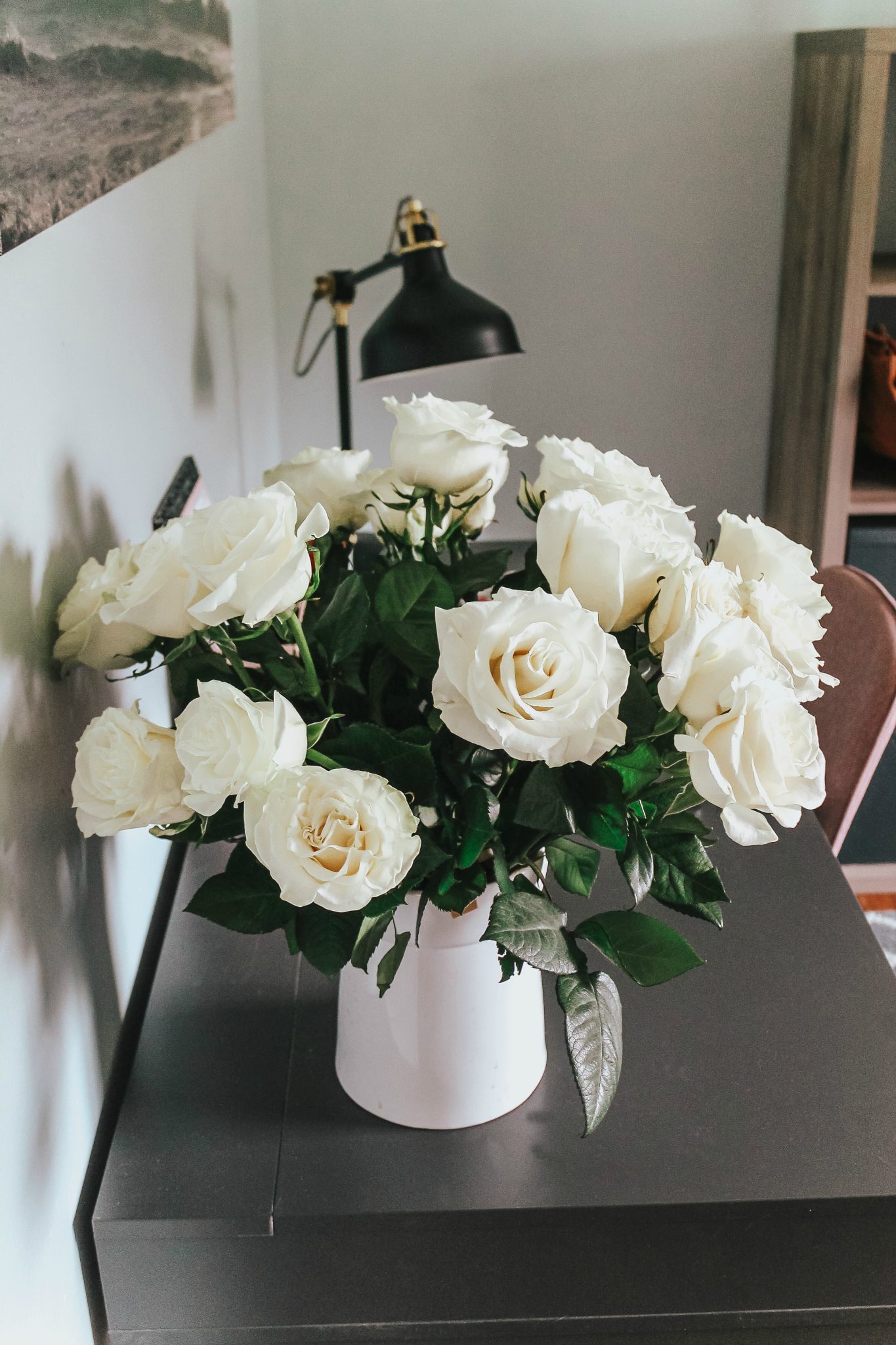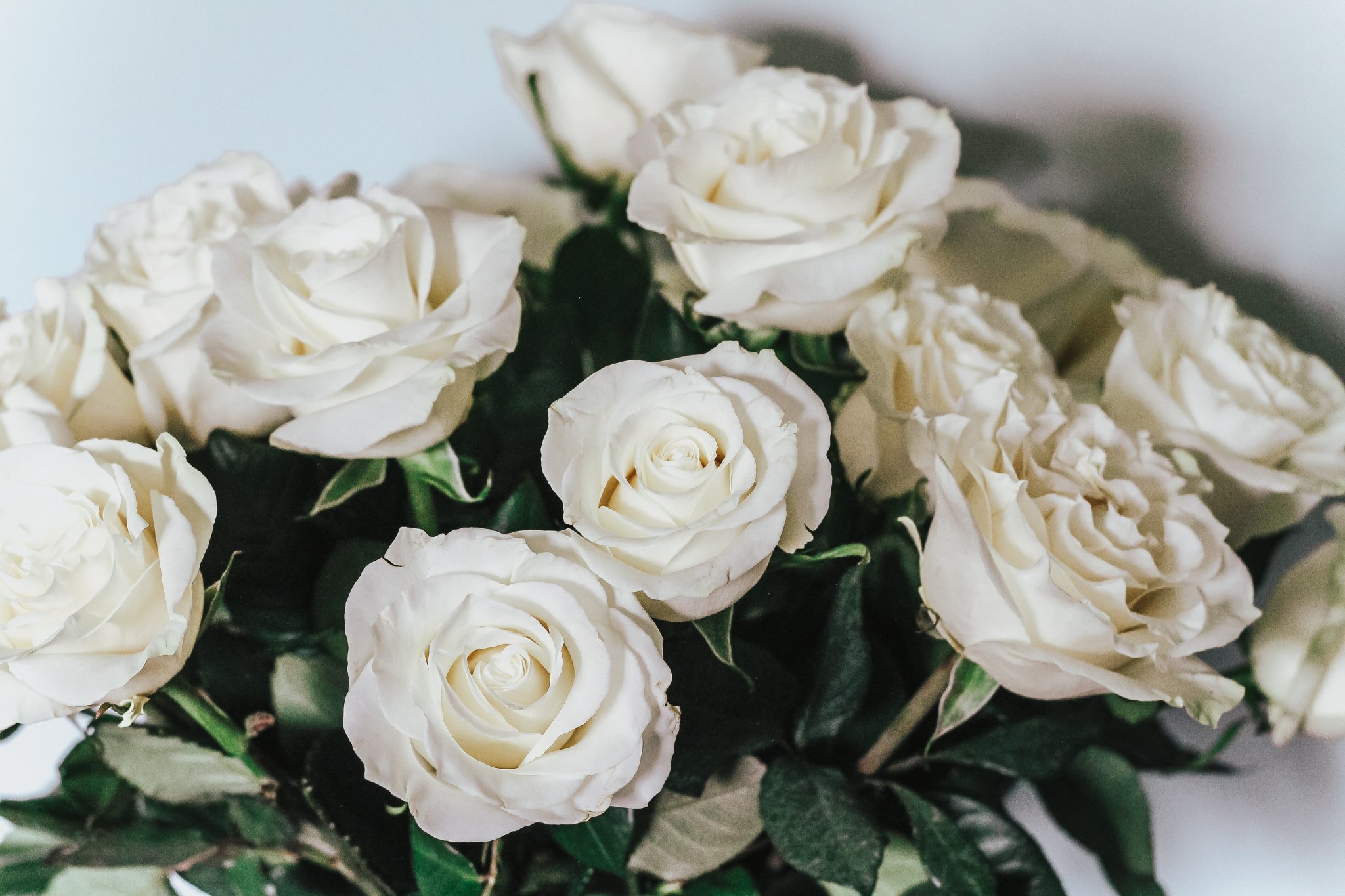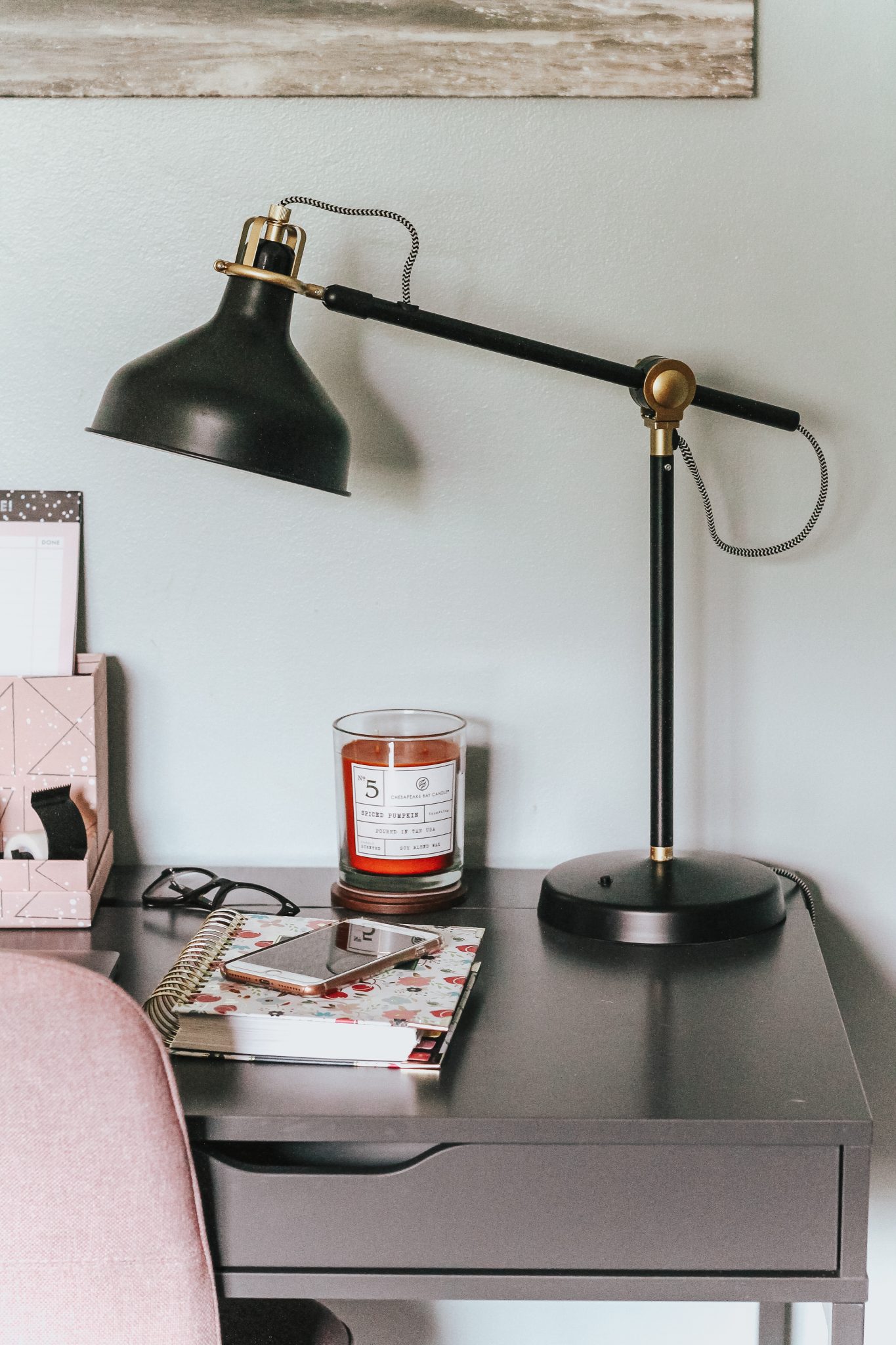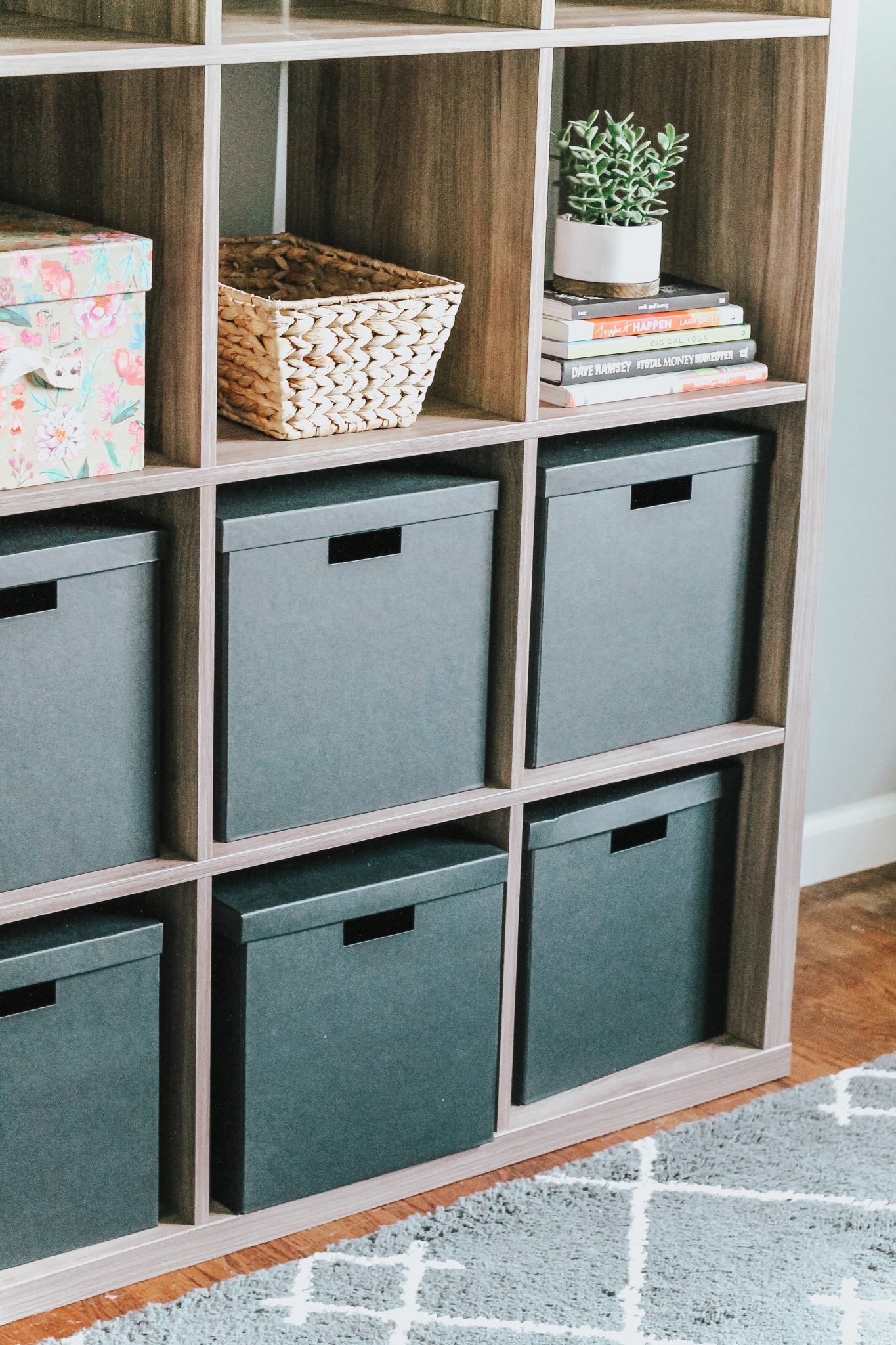 I also fell for the FEJKA artificial potted plants and had to add two to the space. They add a little pop of color on top of our organizer and since they're artificial we won't be bothered with any tending or upkeep. Aren't they just beautiful?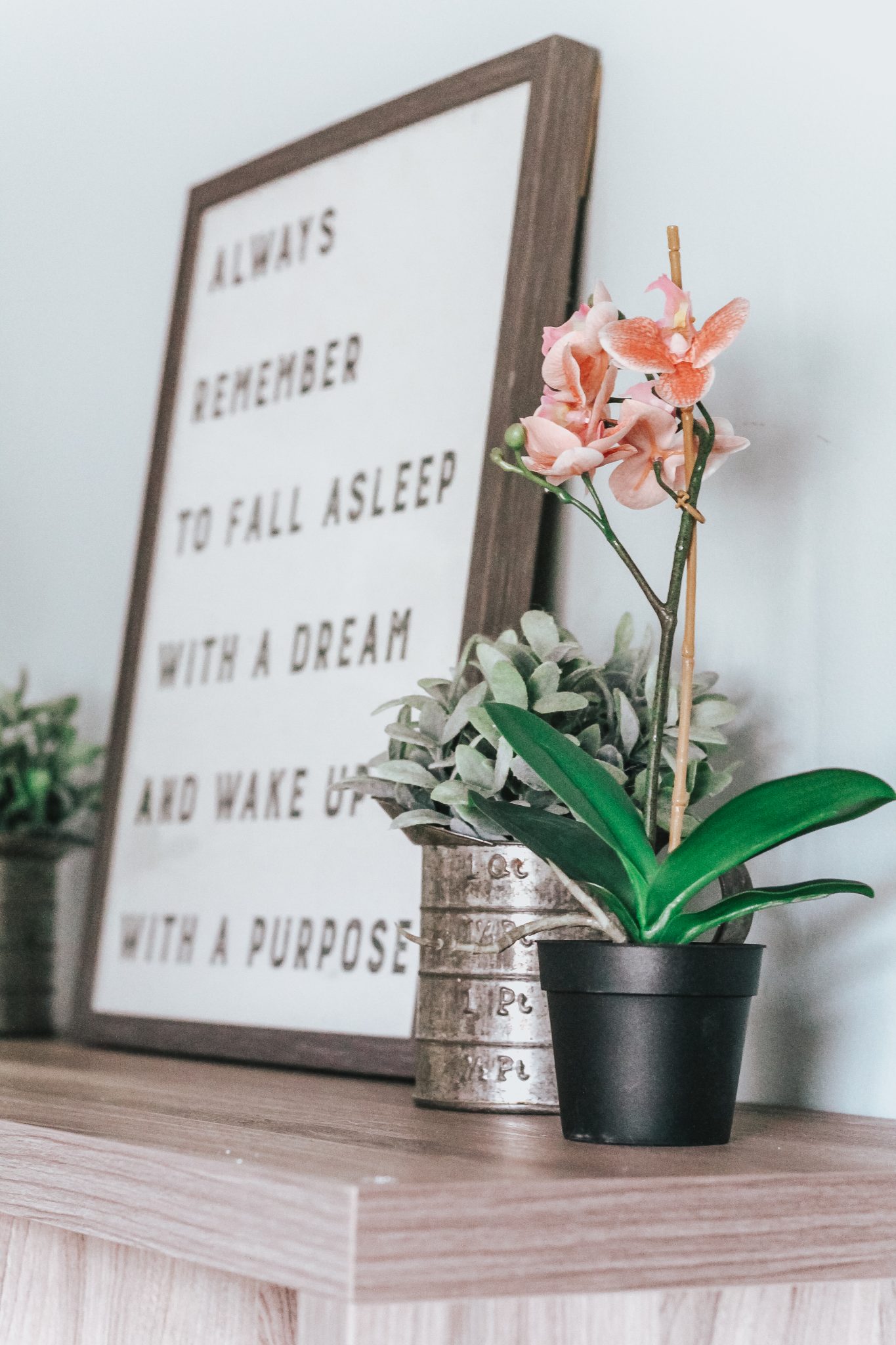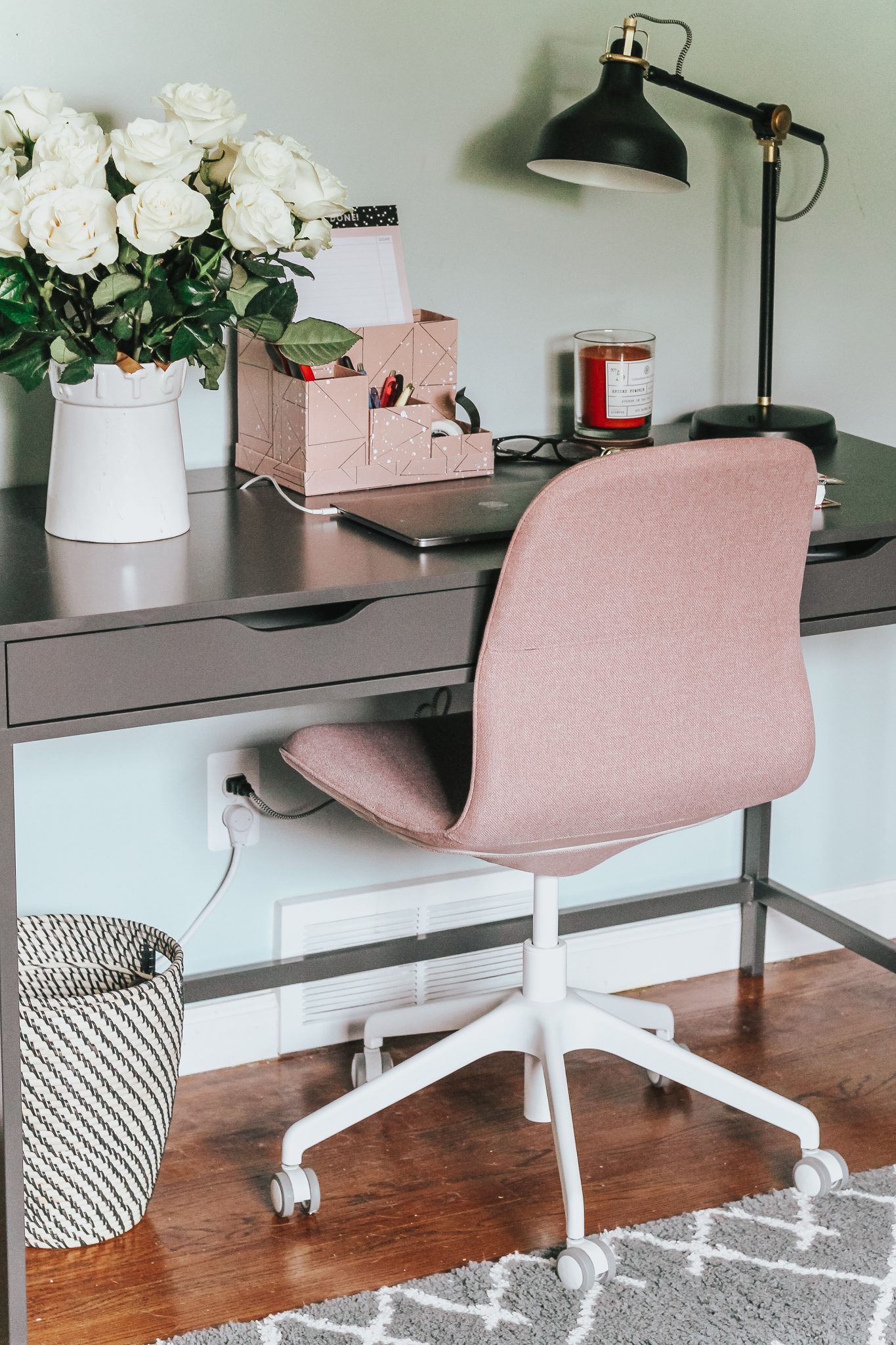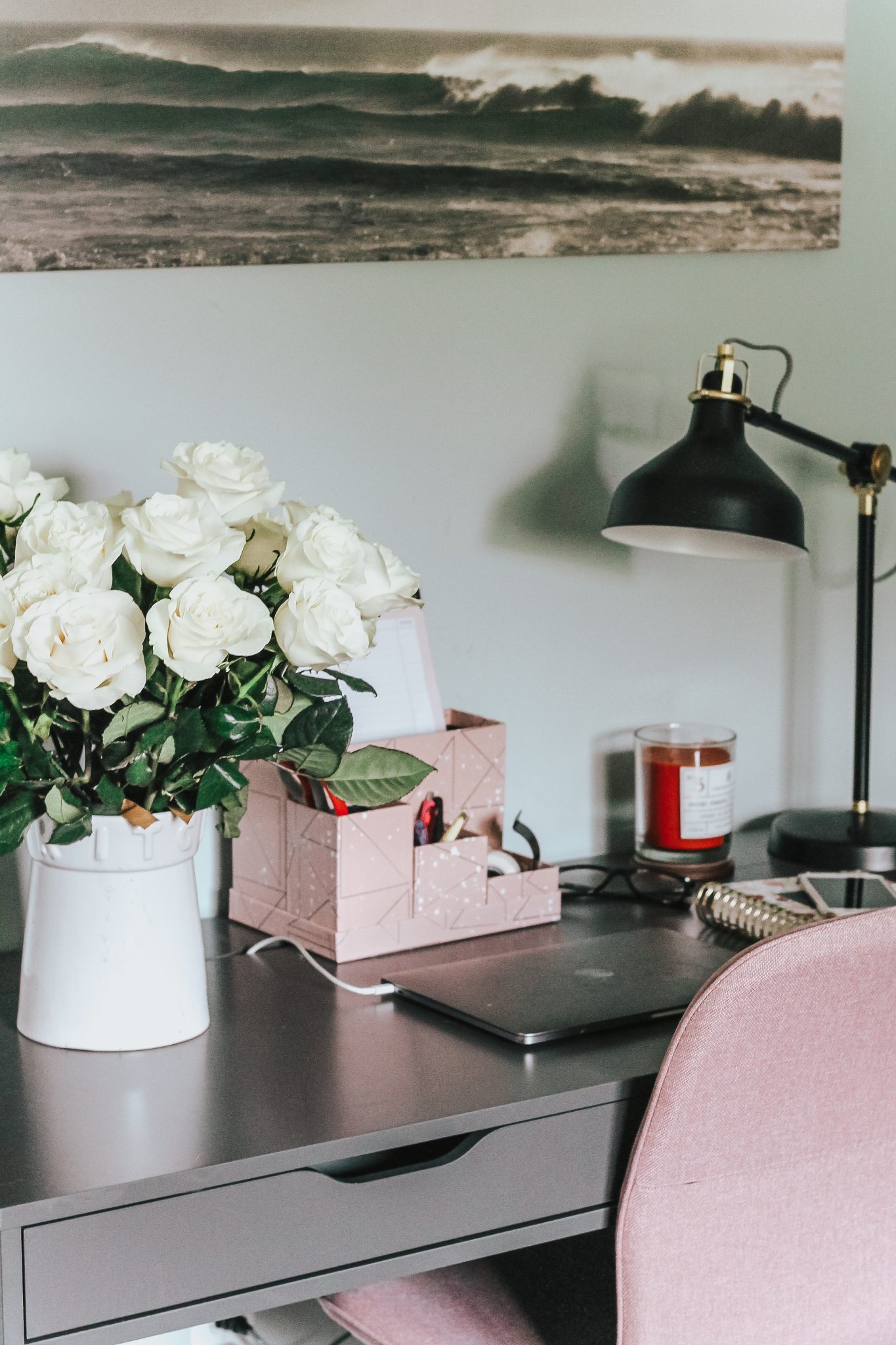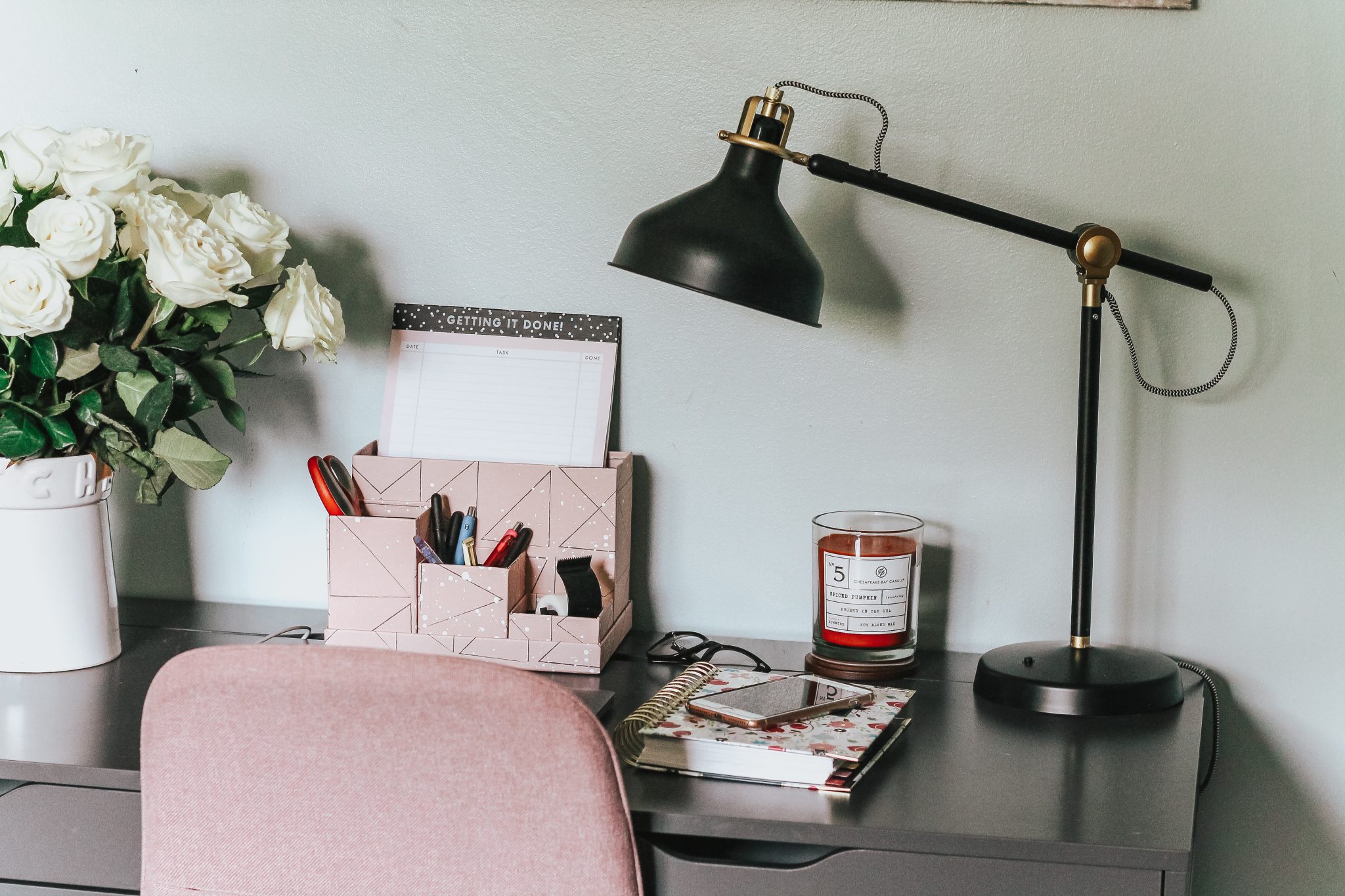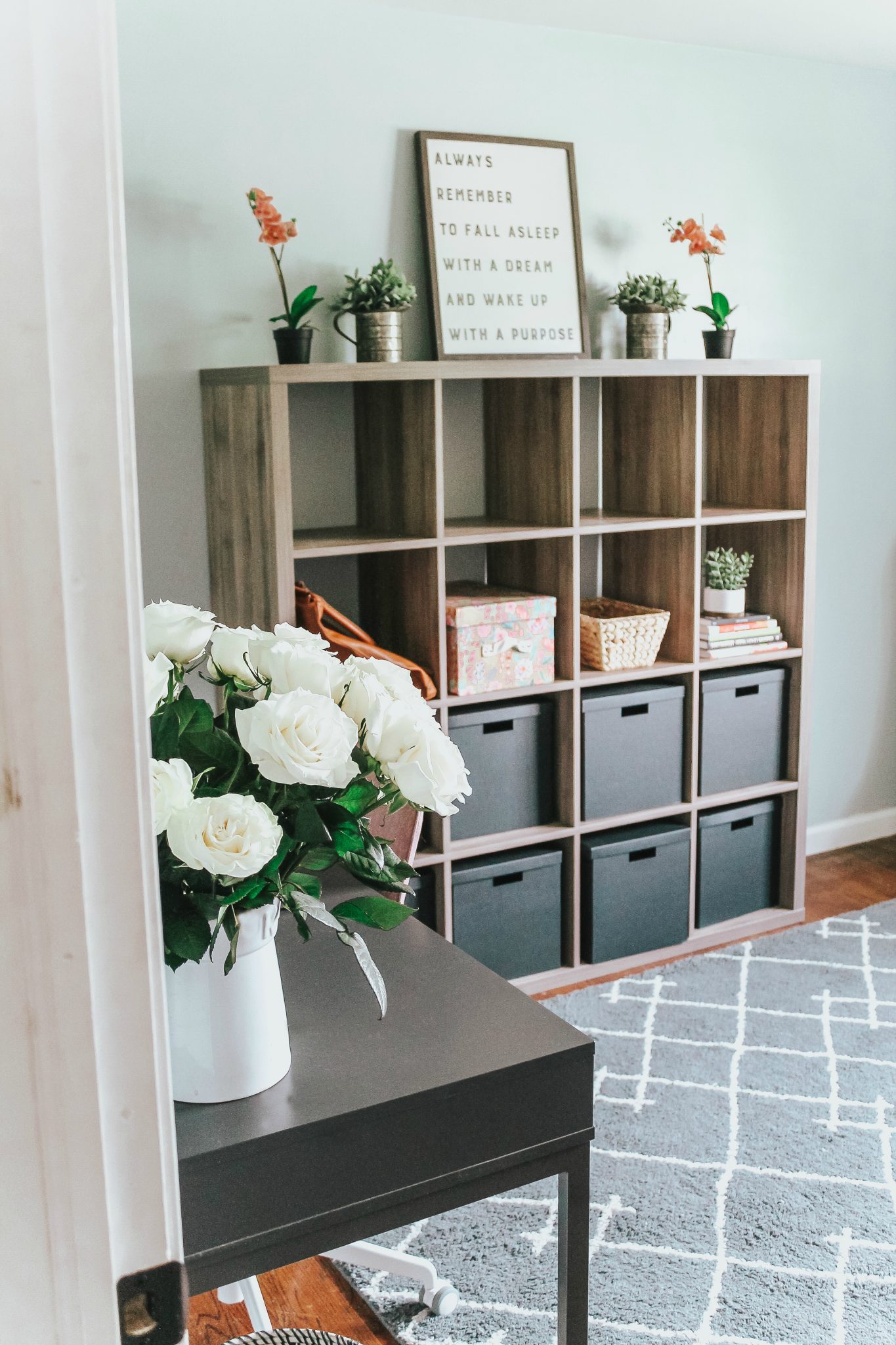 I am just so happy with how the office space turned out and I can't wait to get to work! IKEA had everything we needed to pull the space together and I can't wait to add even more to it when we're ready to add another desk and chair for my husband William. This space now inspires me and I'm so grateful to have a quiet place to work now!
Could YOUR office space use some organization?
Be sure to shop your local IKEA or shop online at http://www.IKEA.com

!
CLICK HERE to see our past IKEA projects!
Love this post? Pin it for later here:

I am a Brand Ambassadör for IKEA U.S. This is a sponsored post.