This post is sponsored by Universal Brand Development and all opinions are my own.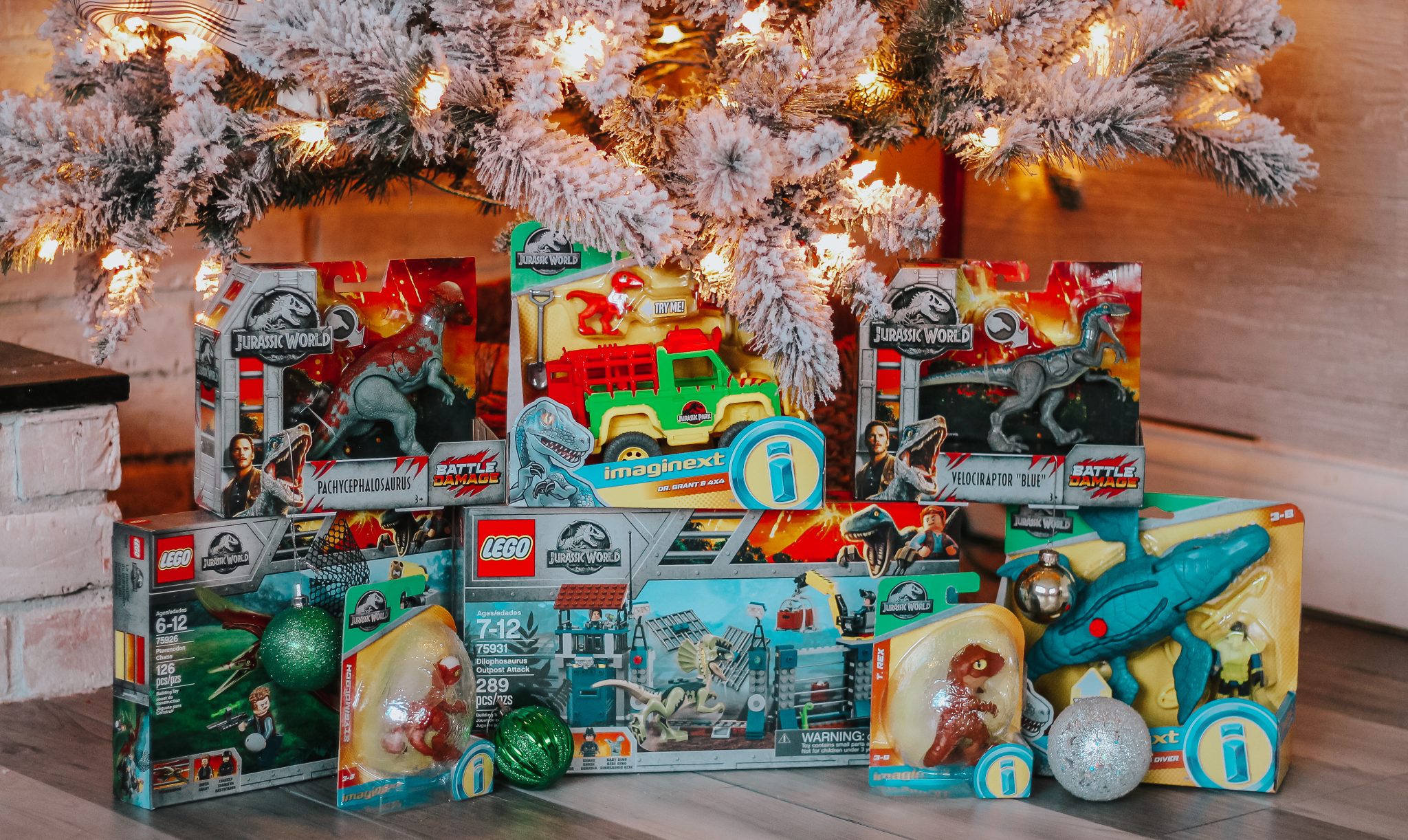 Who has two thumbs and the holiday spirit? THIS GAL! Over the weekend I headed to Walmart to pick up some Jurassic World toys so I could show you how perfectly giftable they are for the holidays! The exclusive Battle Damage dinosaurs are extra cool, so I had to pick up a few of those, too! What's great is that these items can be shipped with Walmart's 2-day shipping, but they can also be bought right in store!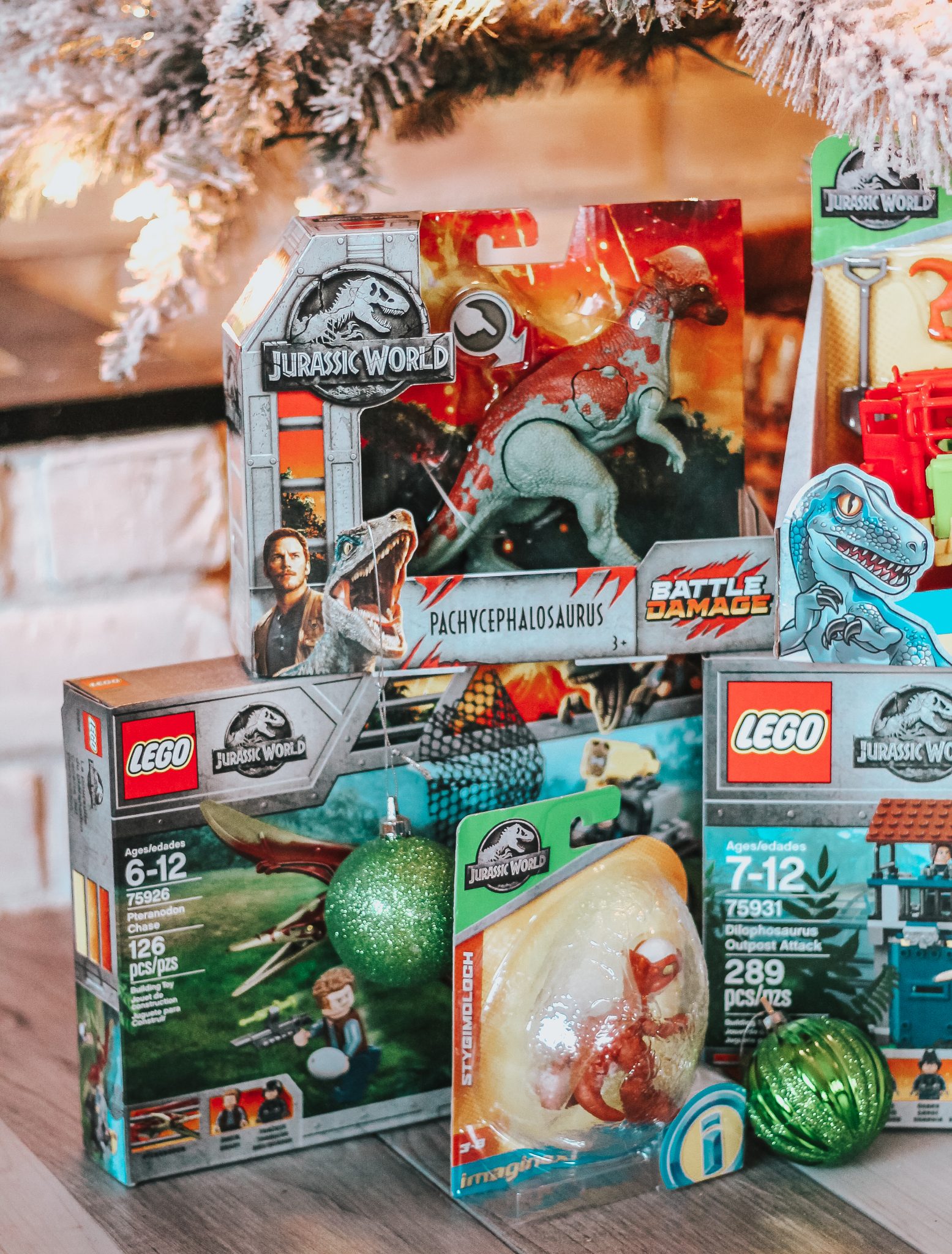 Here are the Items We Bought: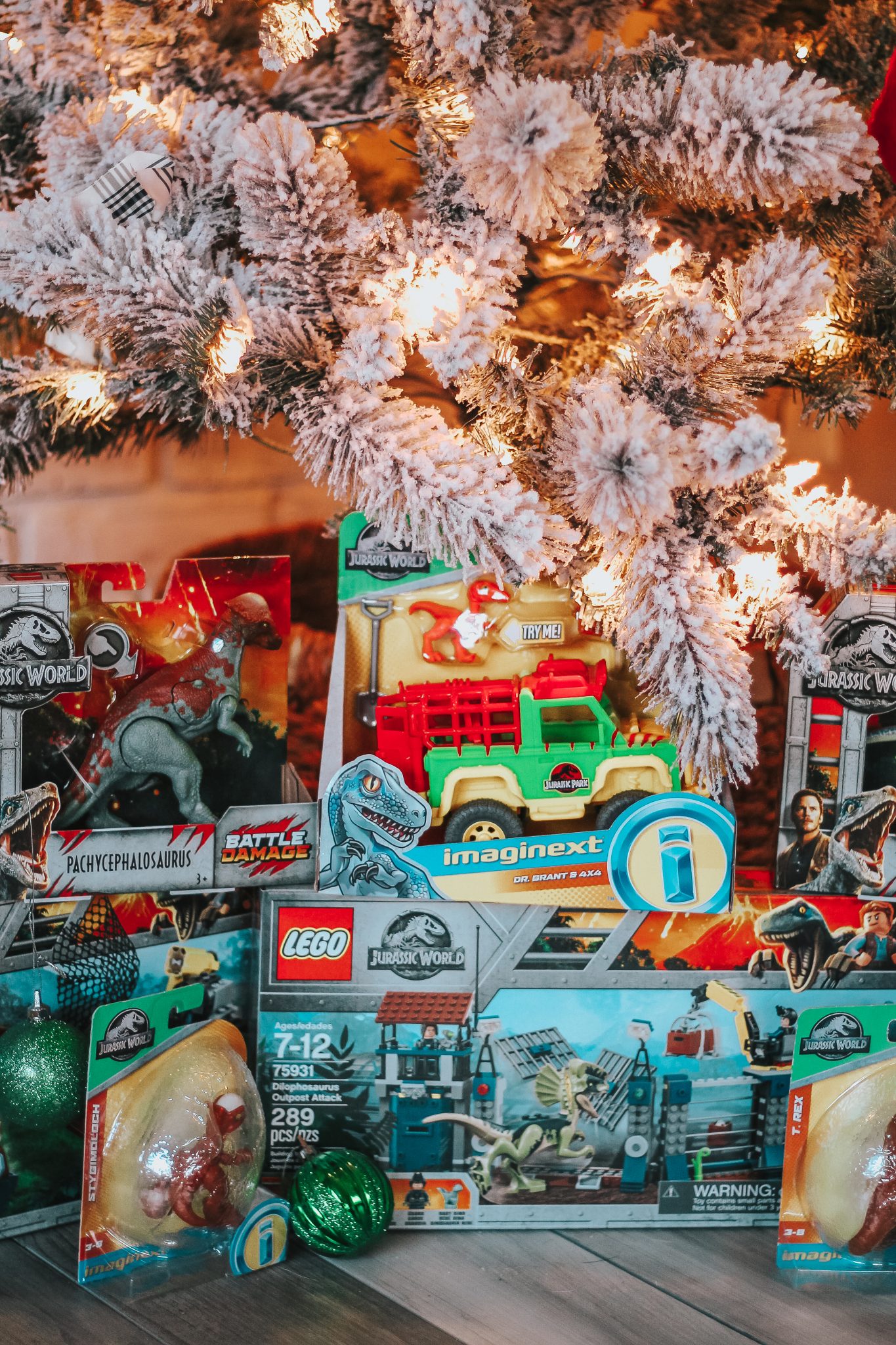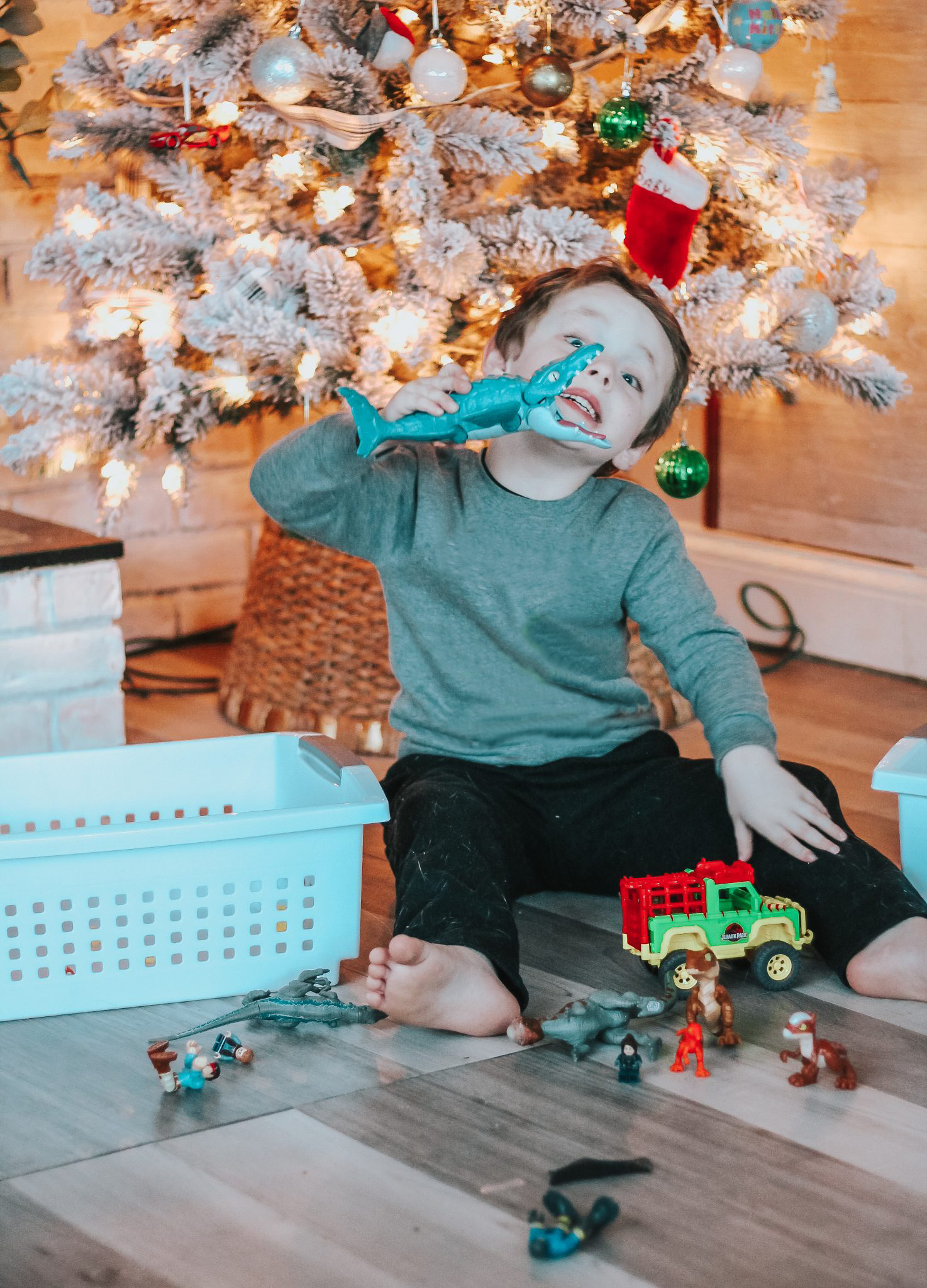 Our little guy Levi had the pleasure of testing out the toys, you know, to make sure they worked okay before we recommended them to you all. He spent hours playing with the different dinosaur toys and creating his own Jurassic World. He's watched the first Jurassic World (and the previous Jurassic Park movies) so he was able to identify and name the different dinosaurs and characters.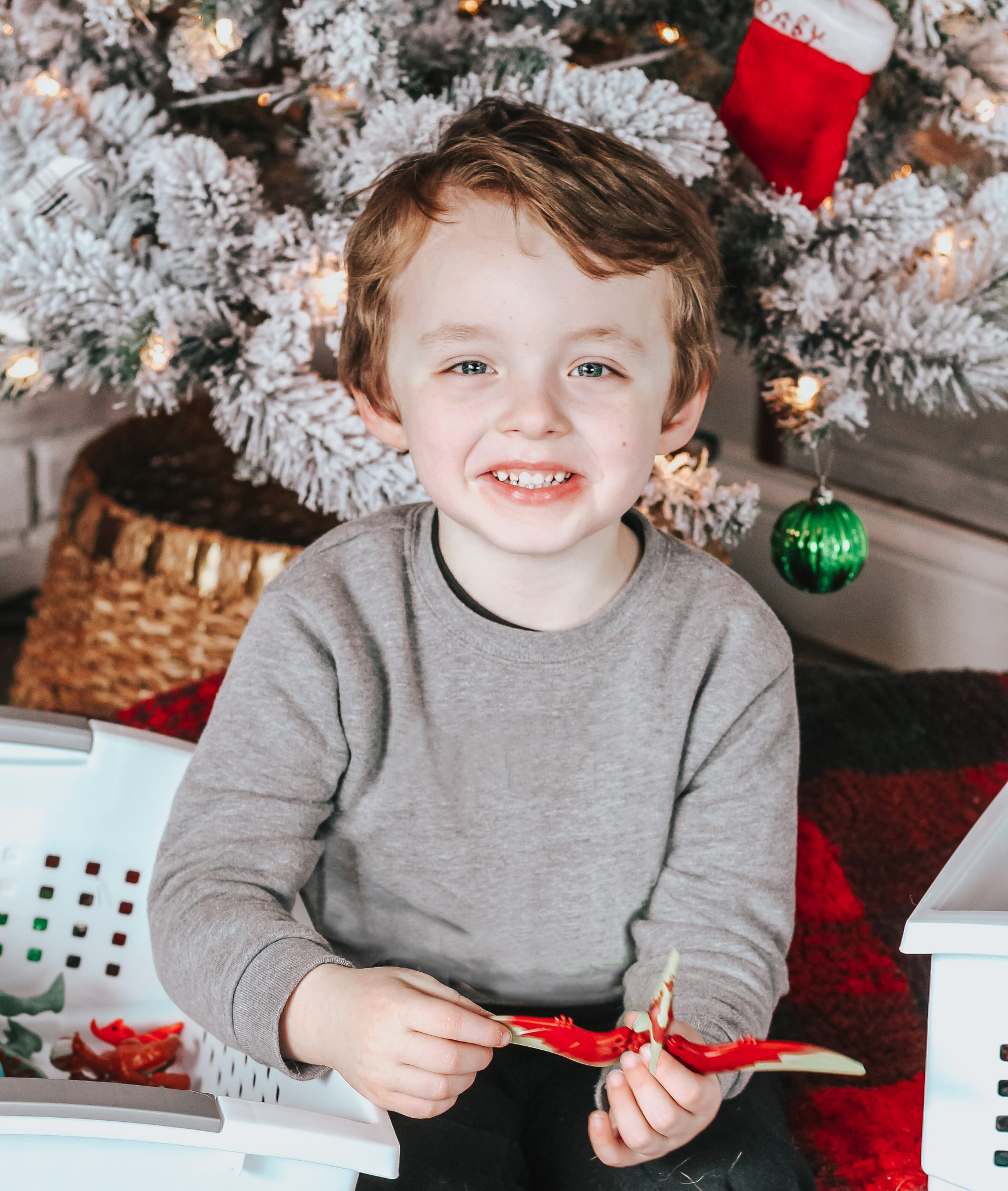 His favorite toy out of the bunch was the Imaginext Jurassic World Mosasaurus & Diver and the Battle Damage Dinosaurs. He had already started collecting the Battle Damage dinosaurs before this post so he was so happy to add to his collection!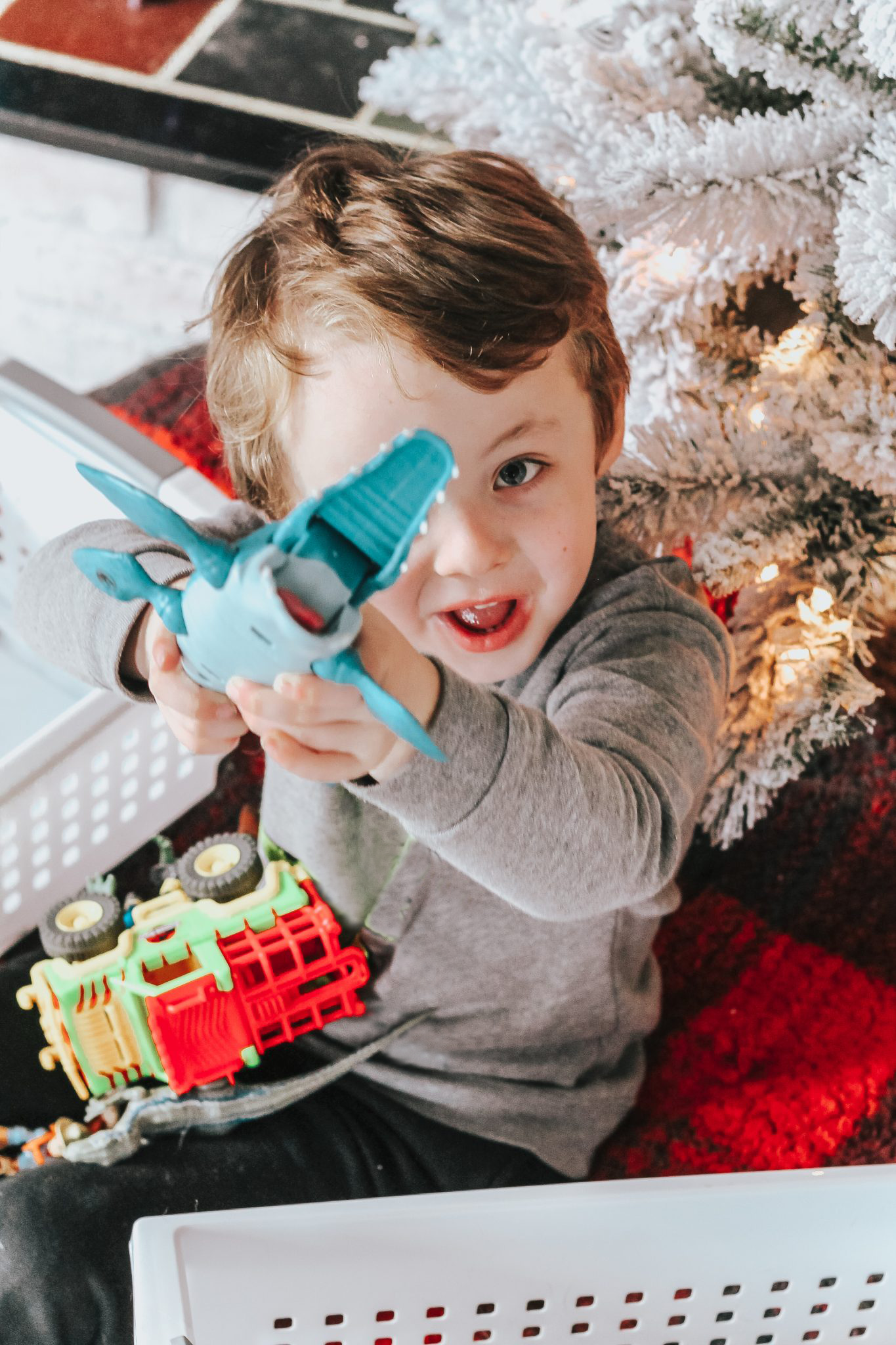 As a parent, I really appreciated the price points & affordability of these items. If you've got a dino-lover on your gift list, be sure to stop by your local Walmart (or order online) to check out the awesome selection of Jurassic World toys!
But now the big question… which toy will you choose?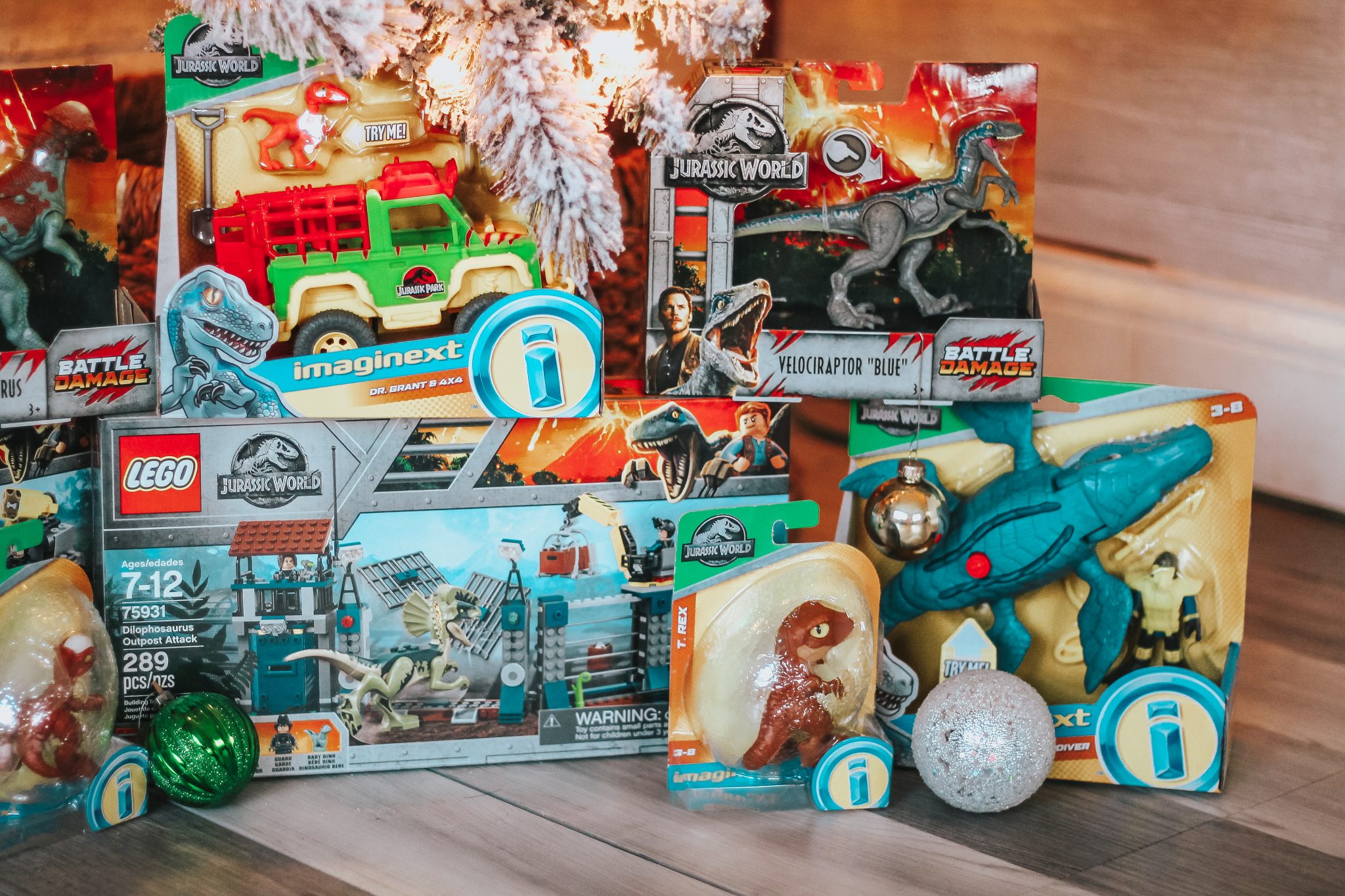 Jurassic World is a trademark and copyright of Universal Studios and Amblin Entertainment, Inc. Licensed by Universal Studios. All Rights Reserved.
Love this post? Pin it for later here: