A huge thanks to our friends at Primo Water for sponsoring today's post. #PrimoEffect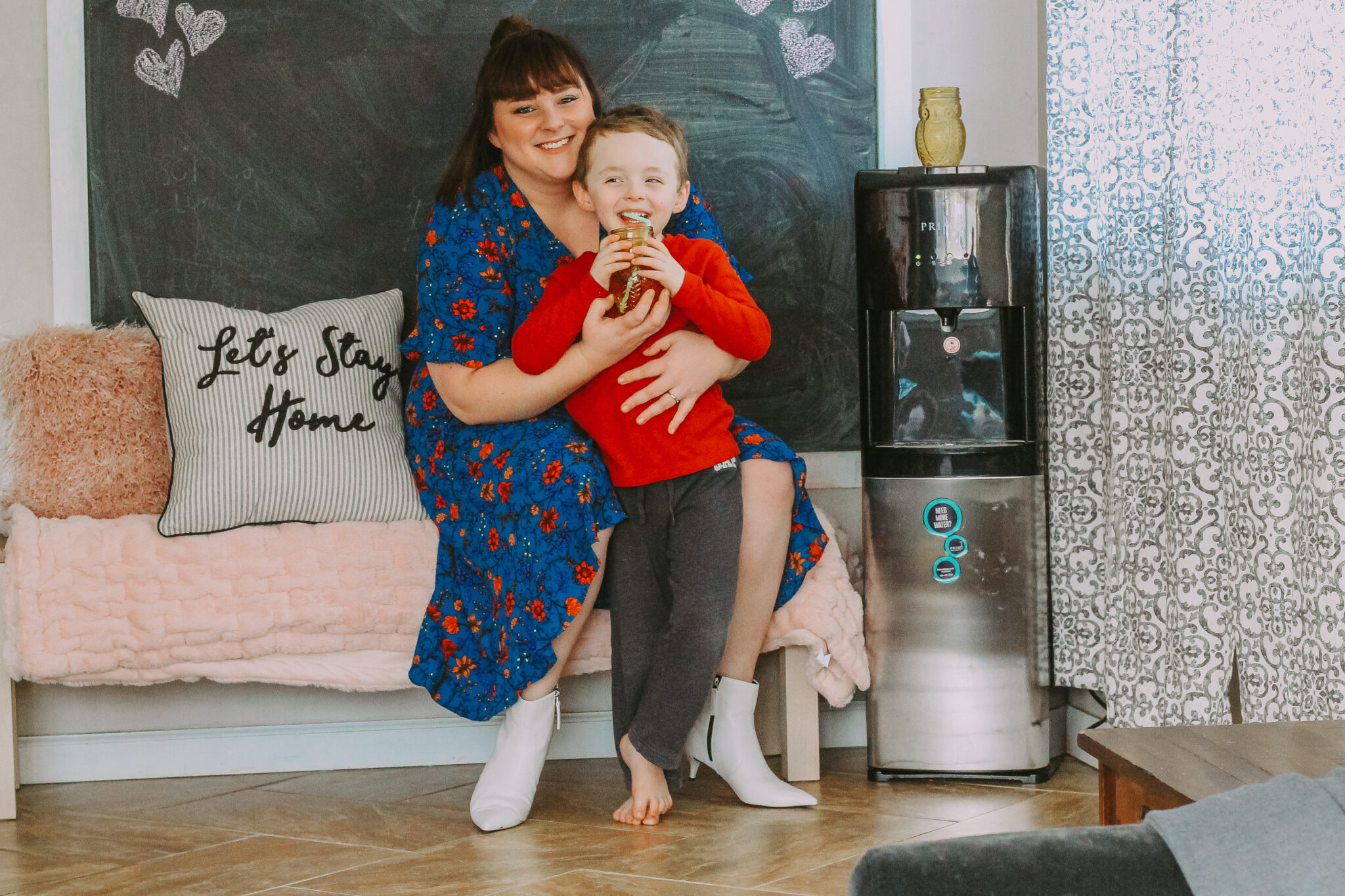 Purified Water for the Whole Family
Hello, friends! Hope you're having the best day so far! I am so excited to share this post with you because if you've been a reader of our blog you know that our home has well water and the taste is… not great. We have been purchasing water our ourselves and our pets since we moved in a few years ago and that solution was honestly kind of a hassle. That's why we were so excited for the chance to add a Primo Deluxe Bottom-Loading Water Dispenser into our home so we can have delicious water at the tap of a button!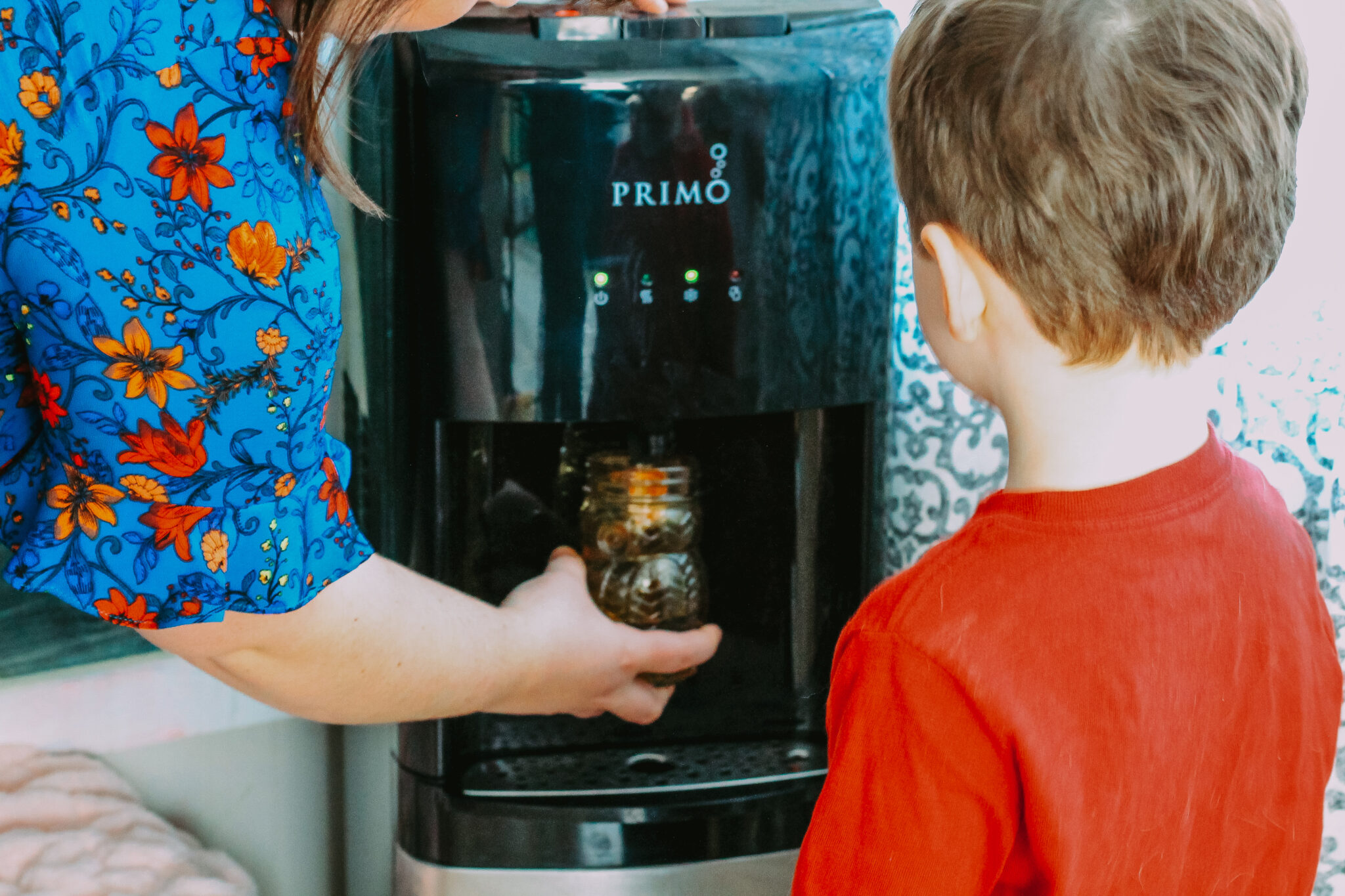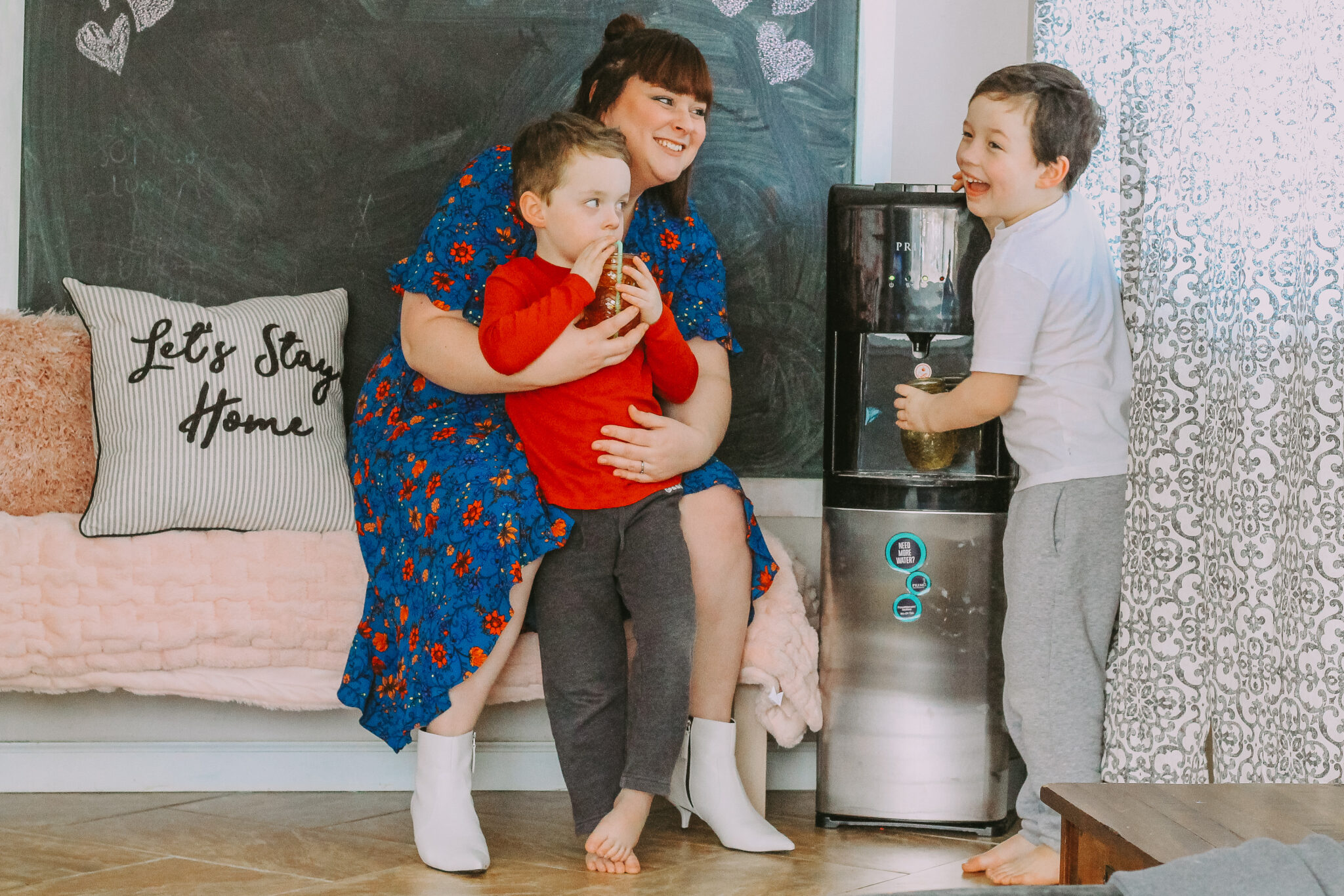 Why We're Loving It:
Access to cold, ice cold, and hot purified water at the tap of a button
Option to disable the hot water (if you have kiddos)
Stylish design perfect for any decor
Child Safety Latch
Night light for easy use at night
Reduces waste (we no longer purchase water bottles but fill our own)
Water is purified through a multi-step purification process that eliminates any unwanted contaminants that may be present in tap water.
Primo Water is available at tens of thousands of locations either through the exchange or refill machines, ours is at our nearest Walmart! To locate your nearest location to get Primo Water CLICK HERE.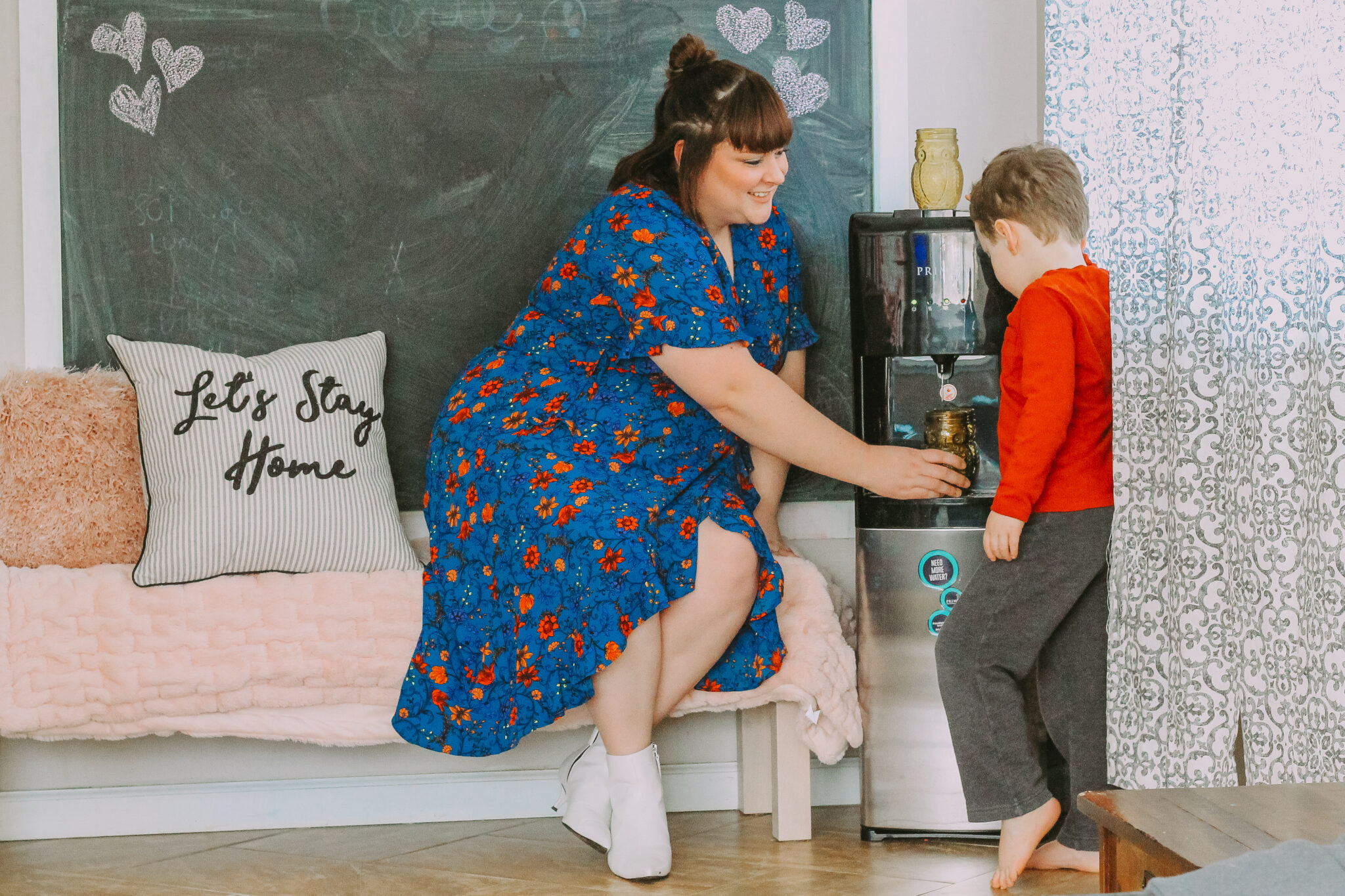 As a mom, I appreciate how SIMPLE the system is to use. When we first got it we showed the boys how to use it and now they're drinking more water than ever! I love knowing that they're hydrated and can get their own drink of water anytime they'd like. We set up a little station with glasses so they can grab, fill, and go! They even take great pride in filling up their reusable bottles to take on the go!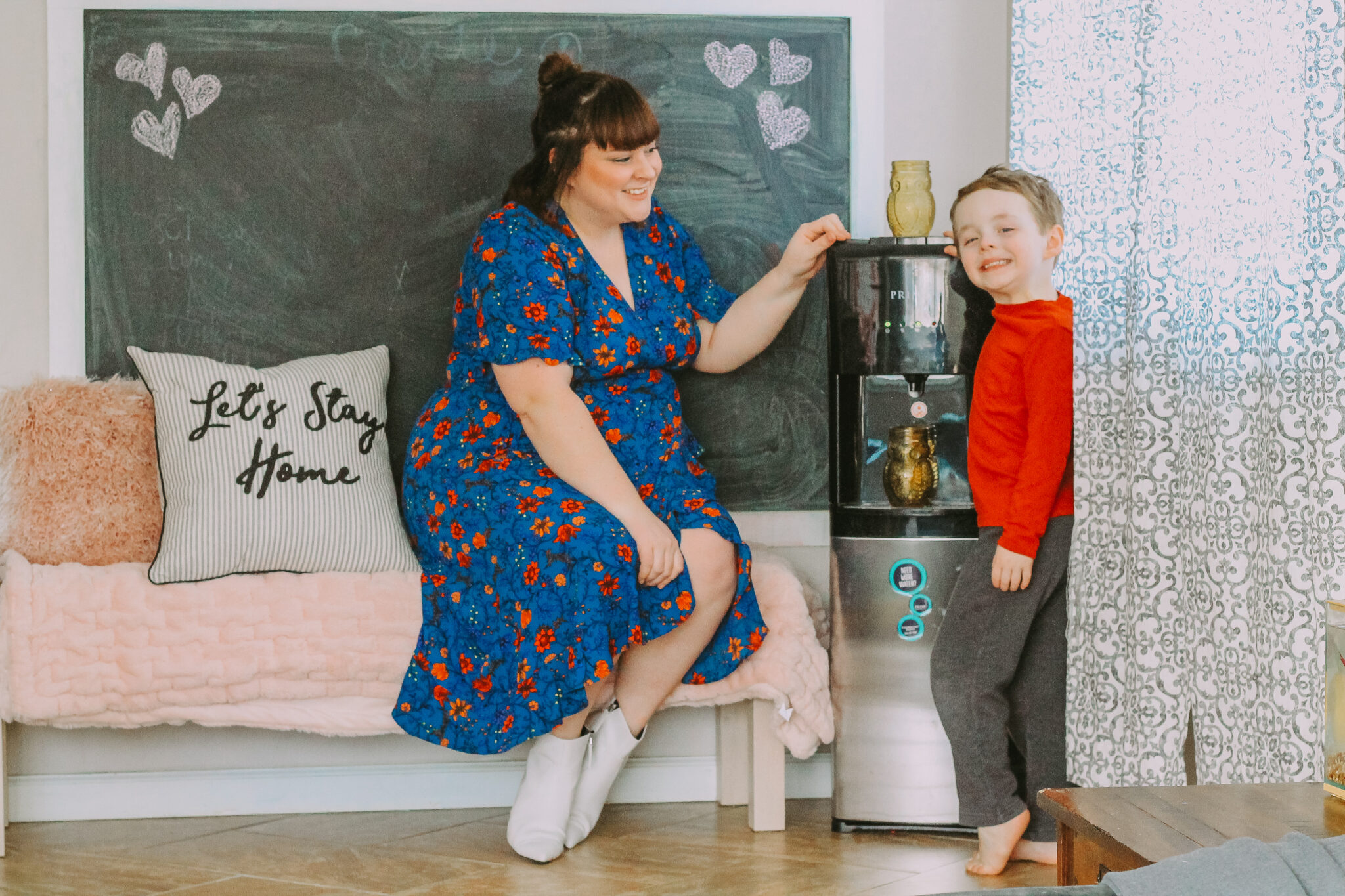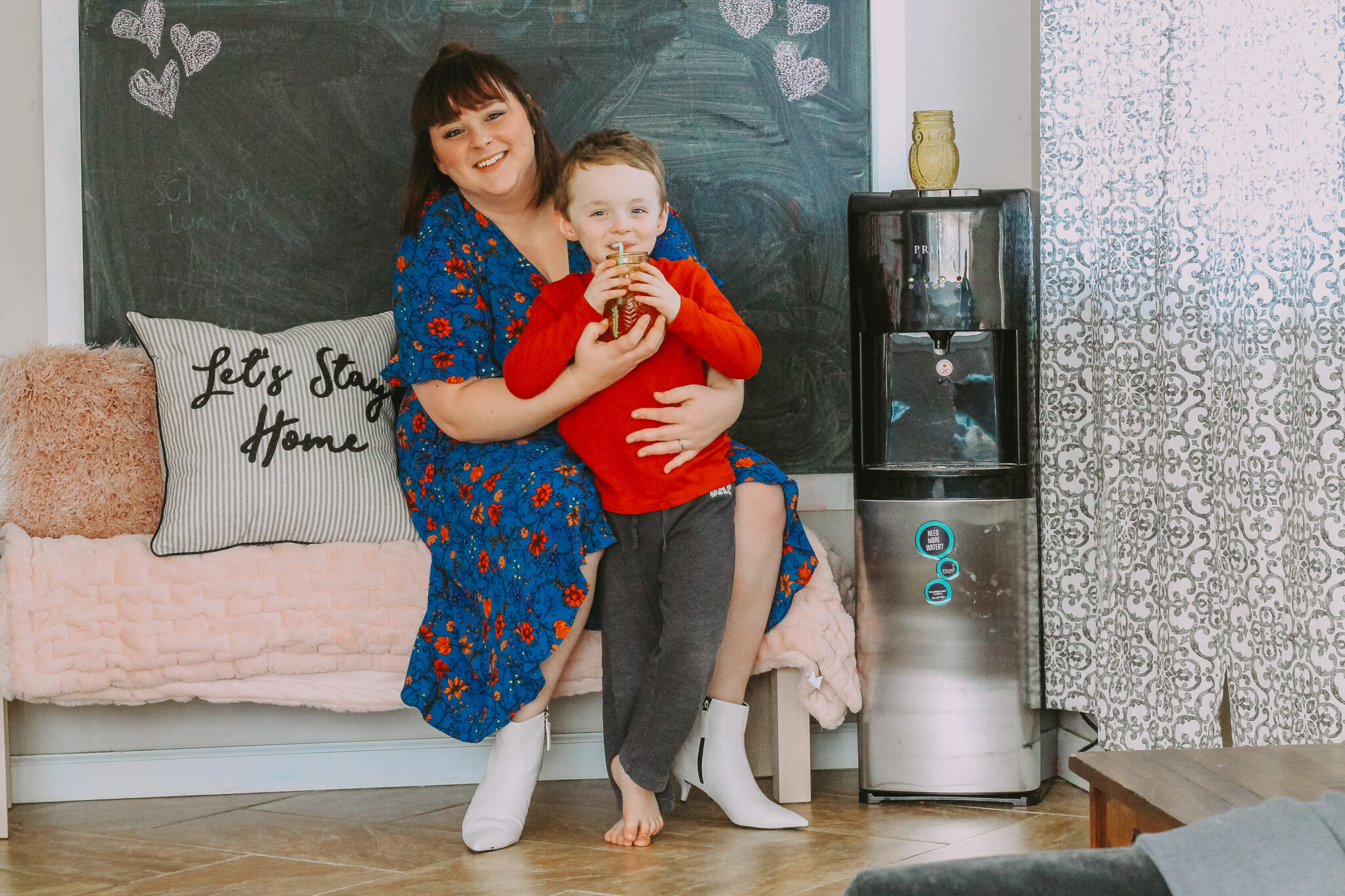 I also really love that each Primo bottle is reused 40-50 times before being made into a new bottle! When our water bottle is empty we take it in, return it, and get a filled bottle. So they'll then take our bottle that we turned in and get it ready for another Primo water family can use it. Pretty cool how the company and its customers are doing their part to reduce waste together. 1,100 single-serve water bottles are saved by one refillable five-gallon bottle of Primo Water!
Water Quality
Primo's purification process removes unwanted contaminants including lead, PFAS, chlorine, heavy metal
and more. The water tastes GREAT and I love being able to choose between cold, ice cold, and hot. We have the hot water on our unit turned off for safety reasons (because our kiddos use the dispenser), but you can easily turn it on to make a hot cup of tea, add hot water to oatmeal, etc.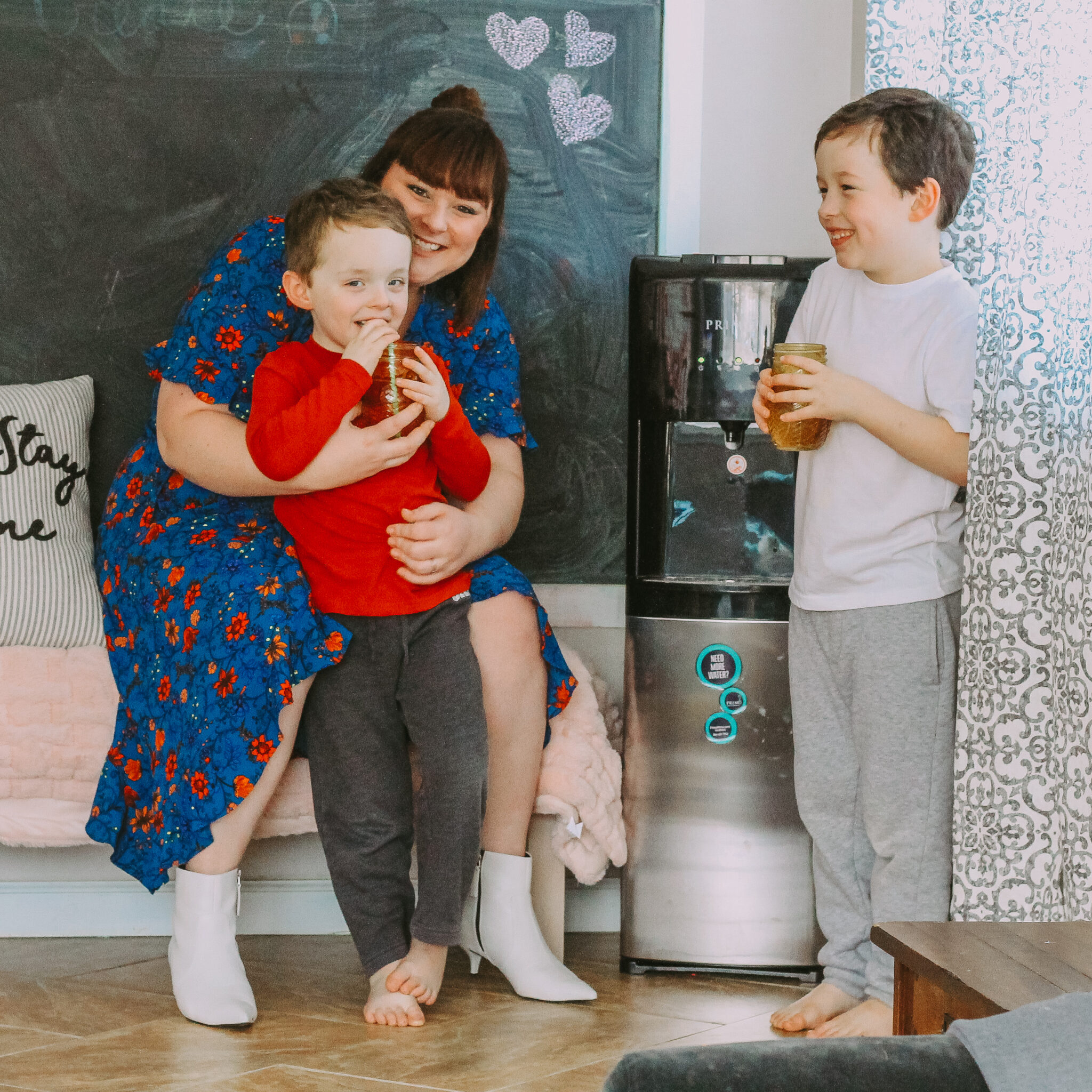 Remember our six rescue pets? We give them Primo water, too! It's so easy for us (or the kiddos) to refill the water bowl to give our pets delicious cold water. And I already know our Primo water dispenser will be put to great use during the summer!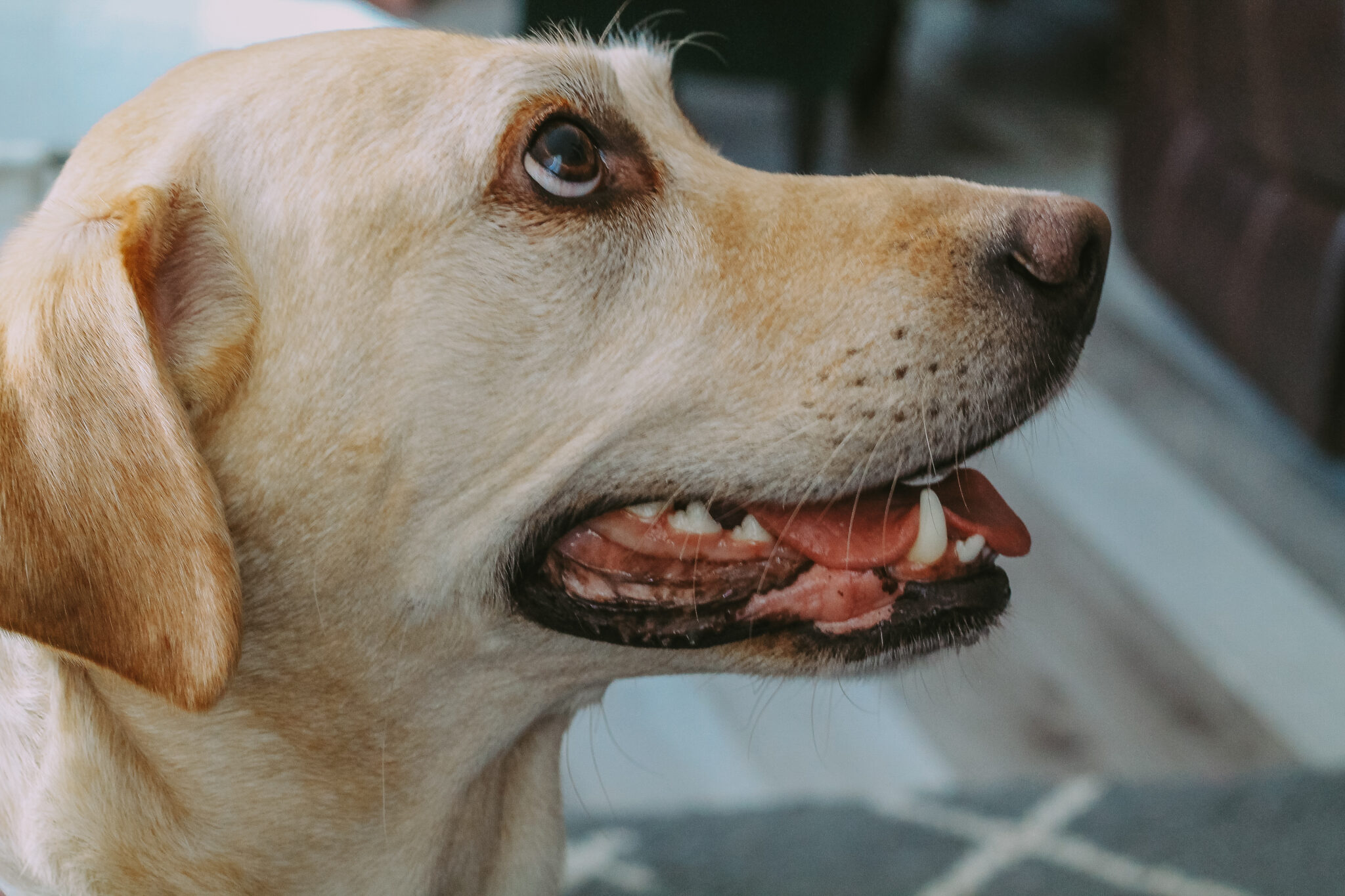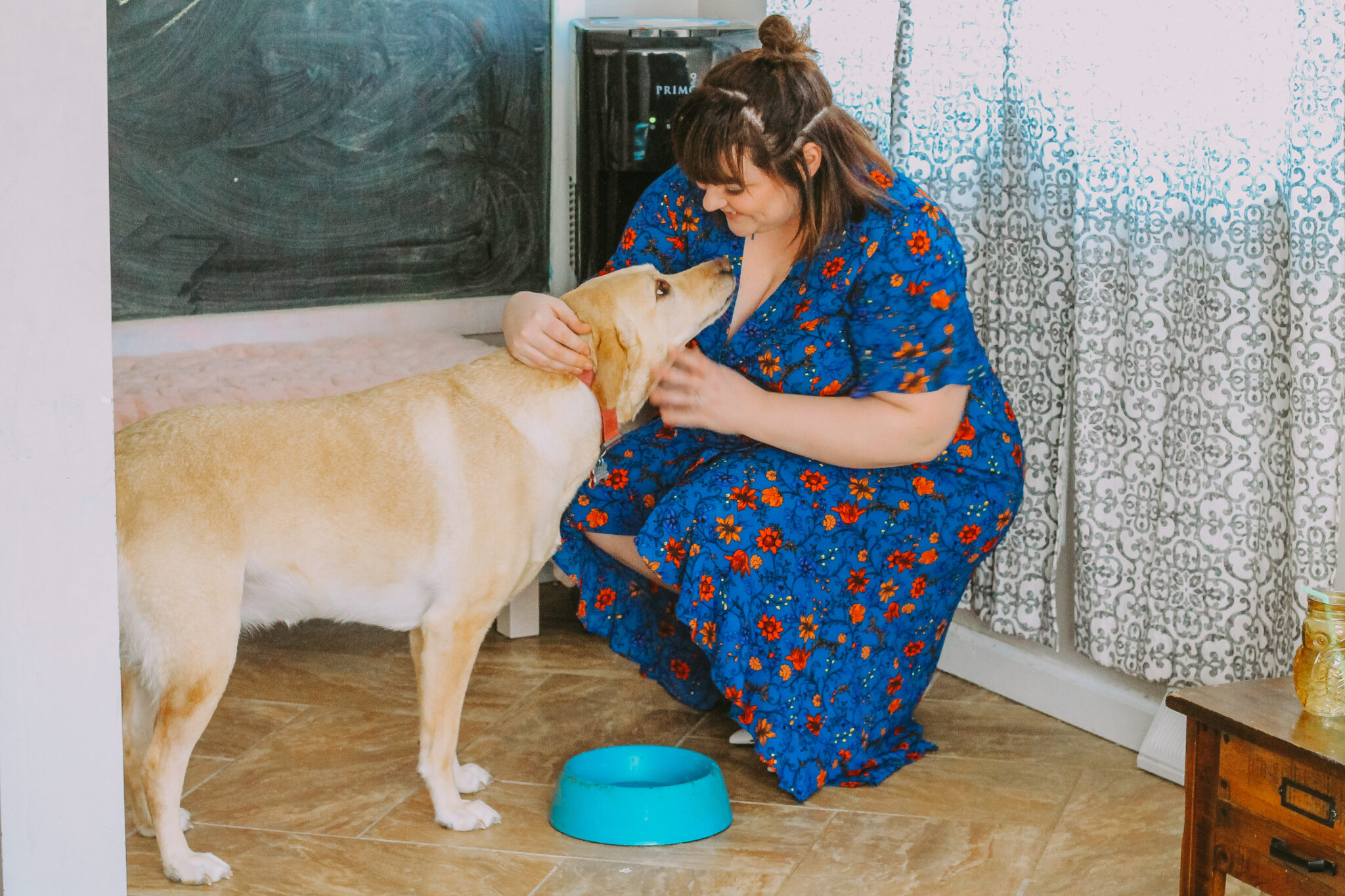 Interested in trying a Primo Water System for your home?
Use the promo code FEB25 to take 25% off of the starter kit or bottom loader when purchasing!
Love this post? Pin it for later here: