This post has been sponsored by Palmer's. All thoughts and opinions are my own. #Palmers #SkinTherapyOil #skincareTips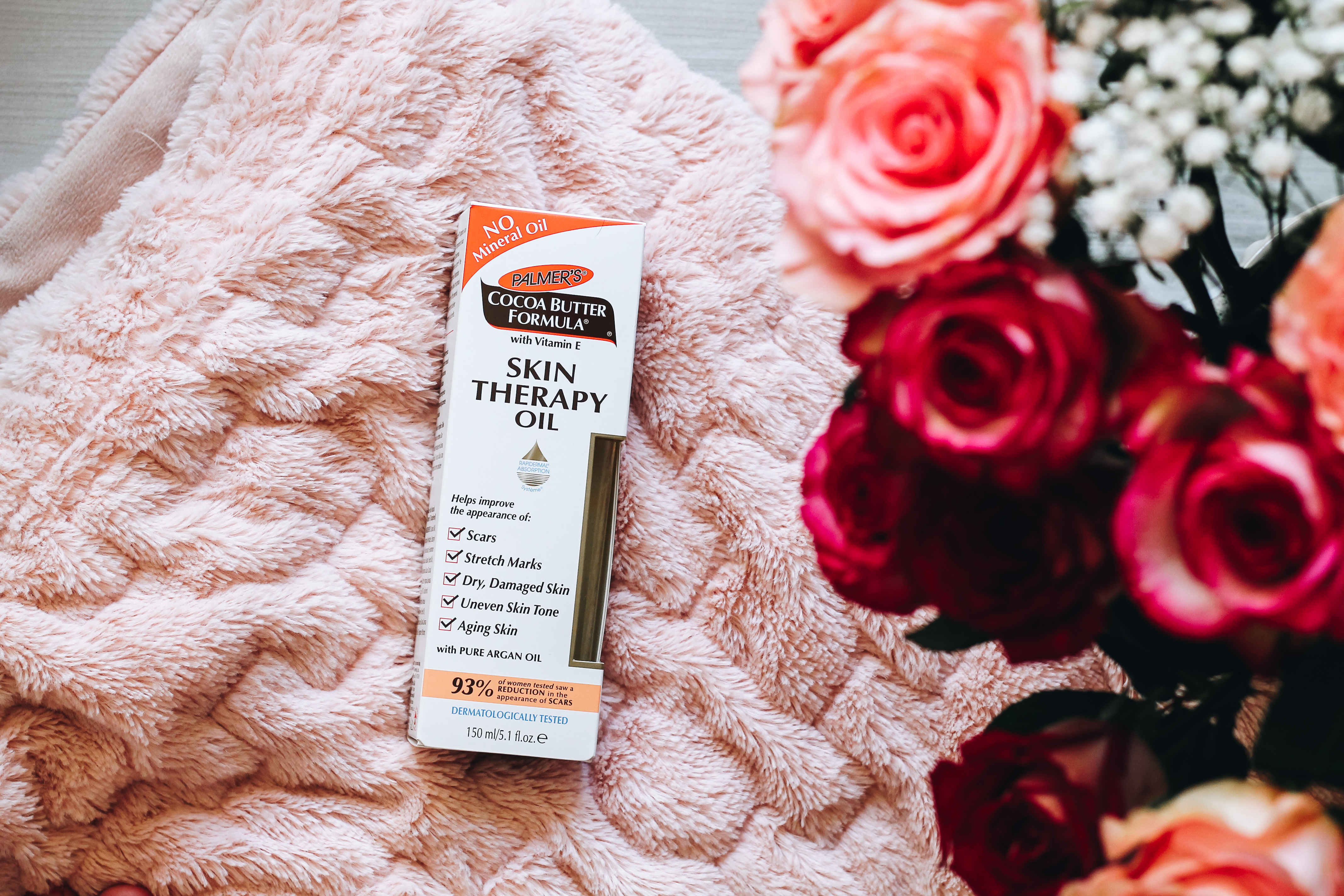 Hello, friends!
I've fallen in love with Palmer's® Cocoa Butter Formula® Skin Therapy Oil, and I'm not afraid who knows it! If you've been following along on the blog for some time, you'll know that I love Palmer's products—especially for scarring and stretch marks.
I suffer from Endometriosis, and Palmer's® Cocoa Butter Formula® Skin Therapy Oil has been HUGE for lessening the appearance of my surgery scars. And after seven surgeries, those scars add up. At one point, my belly button didn't even look like a belly button because it had been opened seven times and the scar tissue was building up. I was so embarrassed by it; it kept me from showing my stomach and to be honest, sometimes it still does. But using this product has made my confidence soar—my belly button and other abdomen scars have faded along with my stretch marks.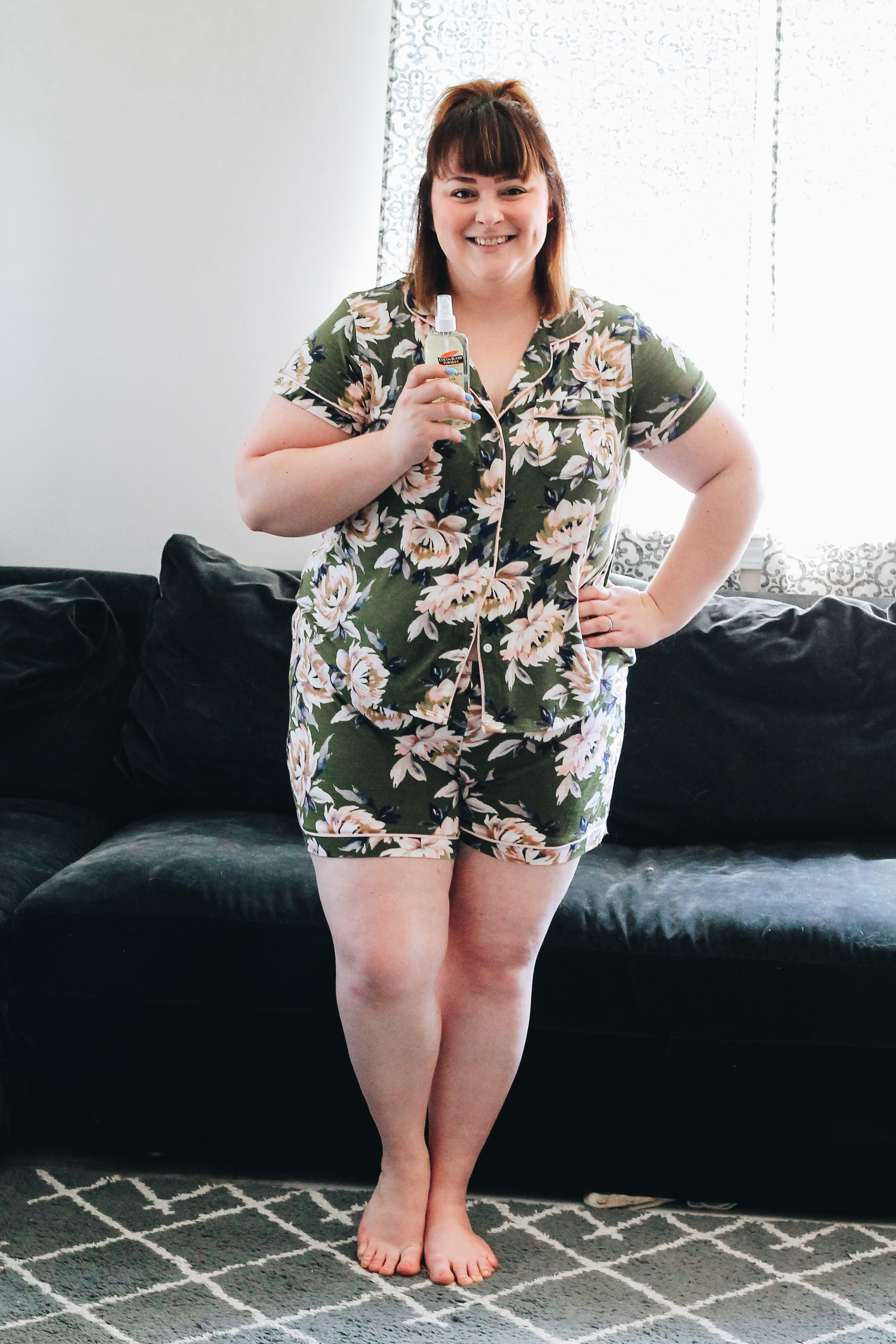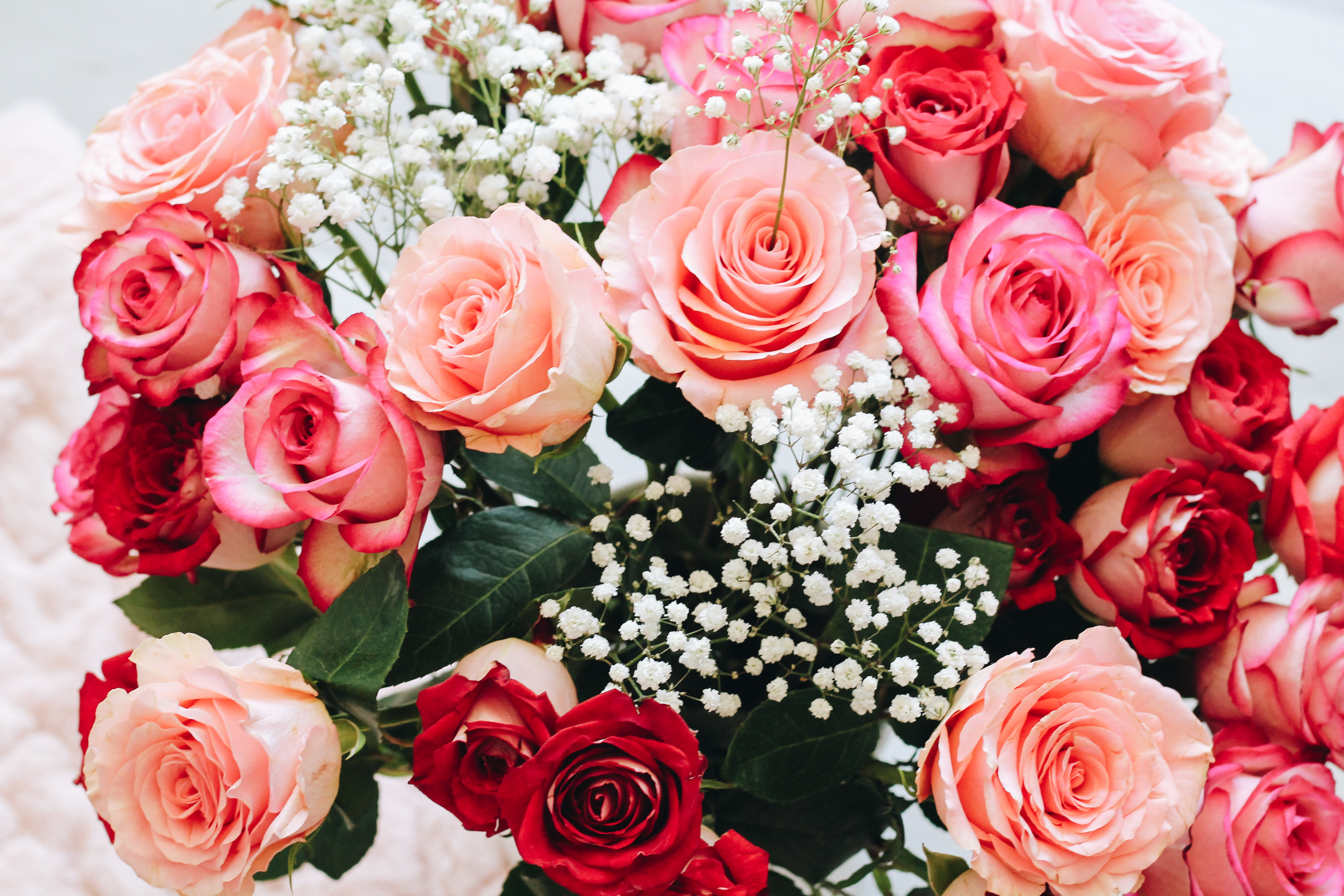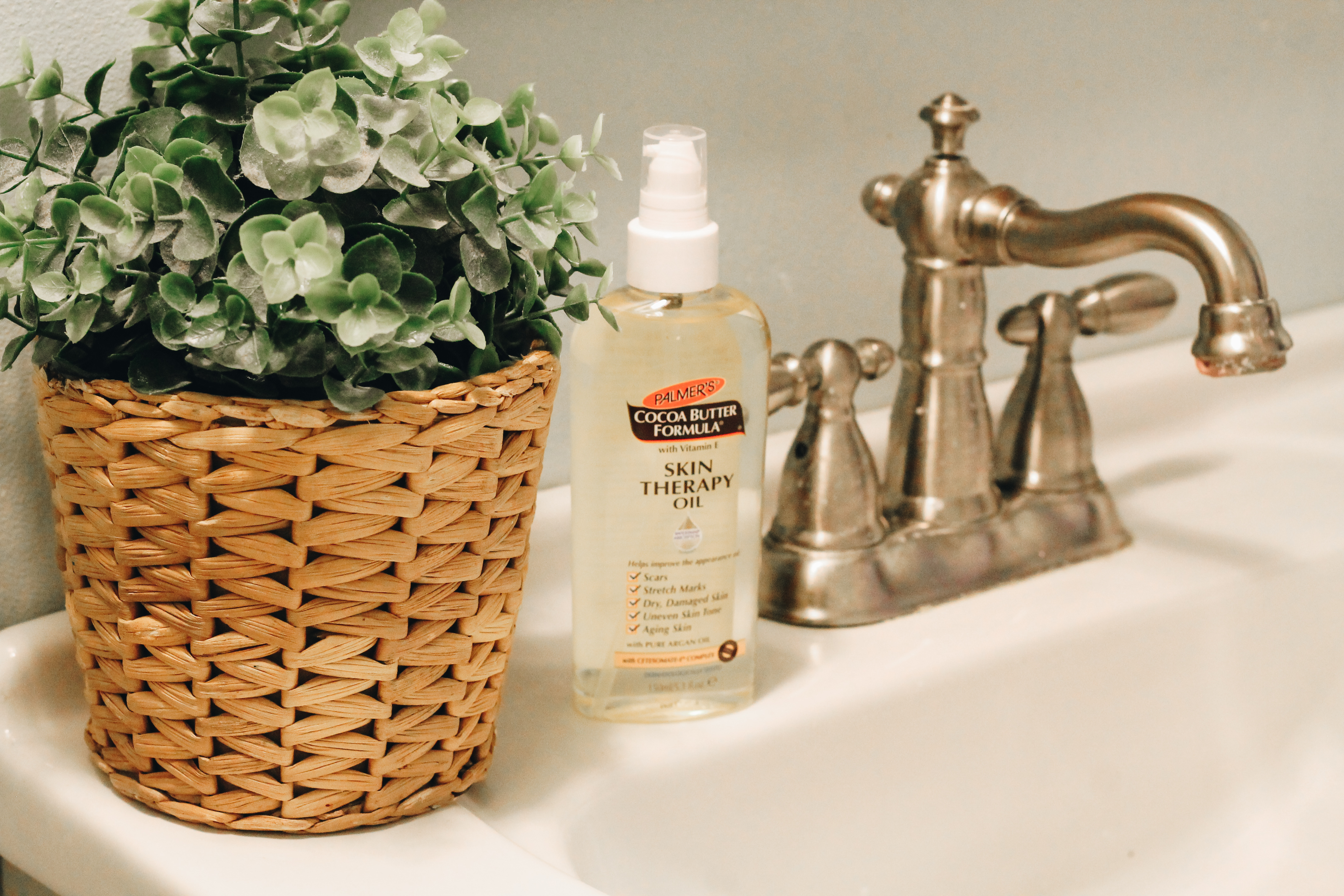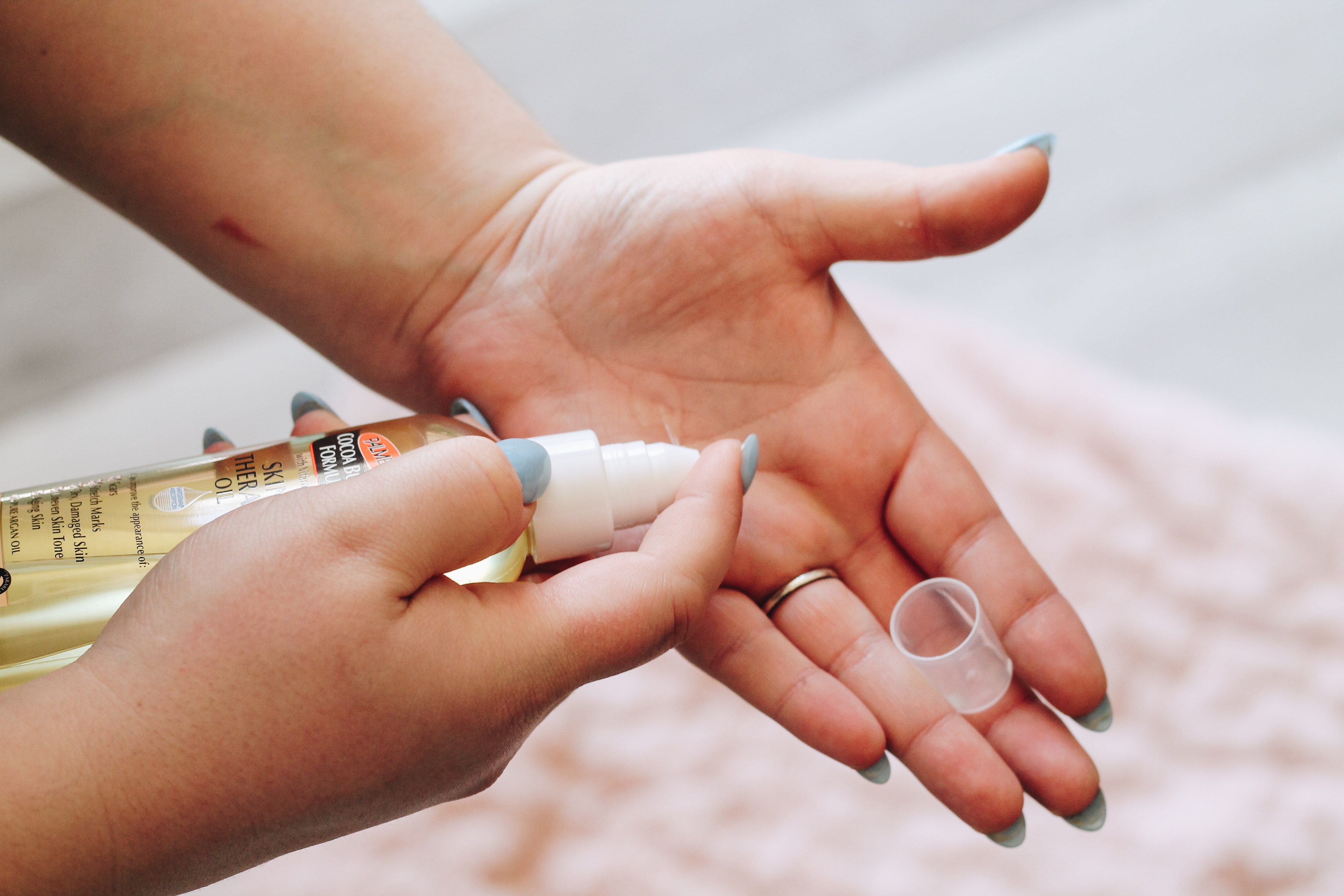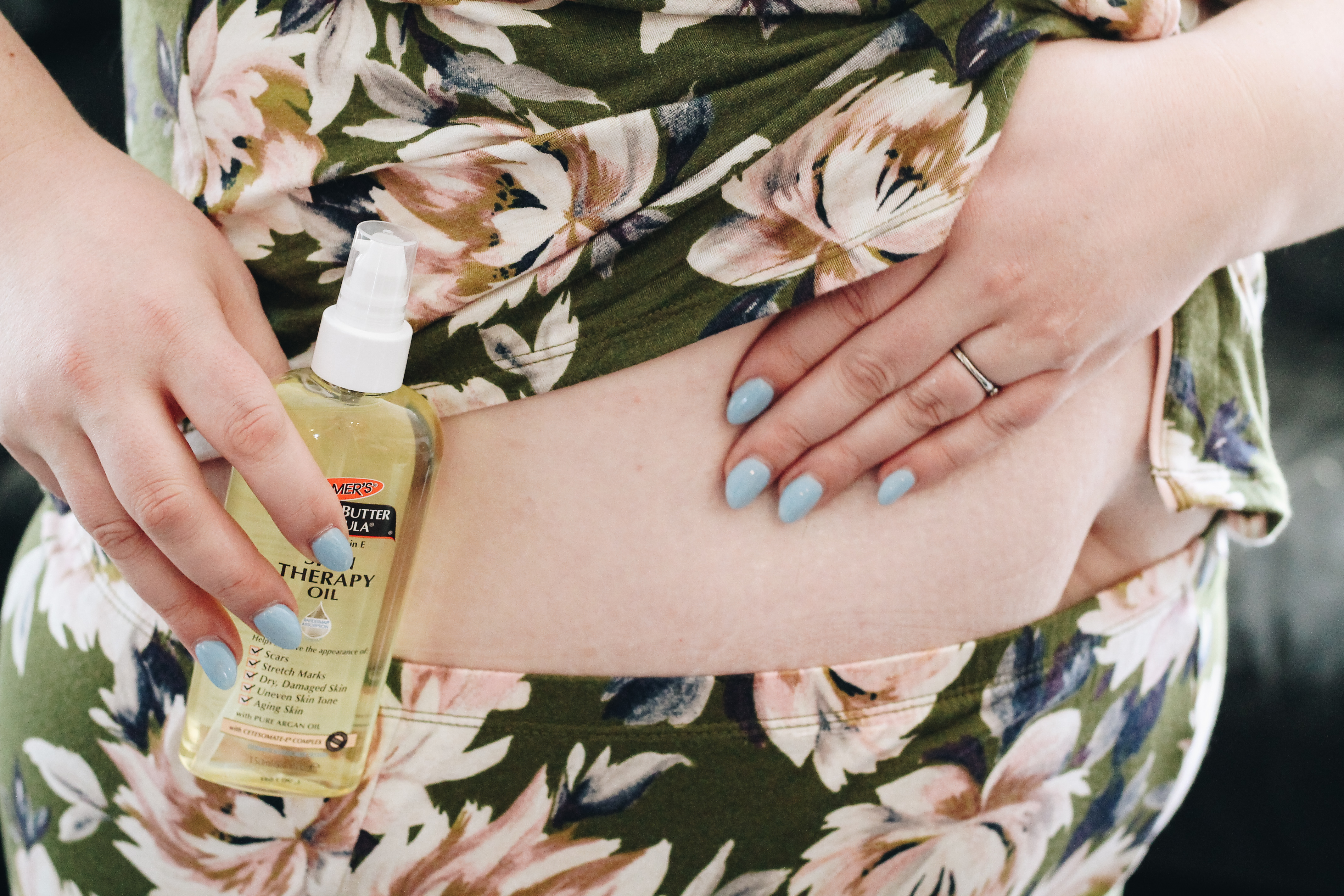 I use Palmer's Skin Therapy Oil EVERY day and night; it's one of the first things I do every morning after brushing my teeth. While I'm still in the bathroom, I just lather my stomach and thighs (I have stretch marks there, too) and it takes about 2 minutes. Then at night, I'll apply it a little more after I get out of the shower so it soaks in all night while I sleep. It absorbs quickly and is not greasy; it just leaves your skin feeling soft and smooth.
*After 8 weeks of use, 93% saw a reduction in the appearance of scars and 92% saw an improvement in the appearance of stretch marks—the proof is in the pudding! You all seriously need to try this!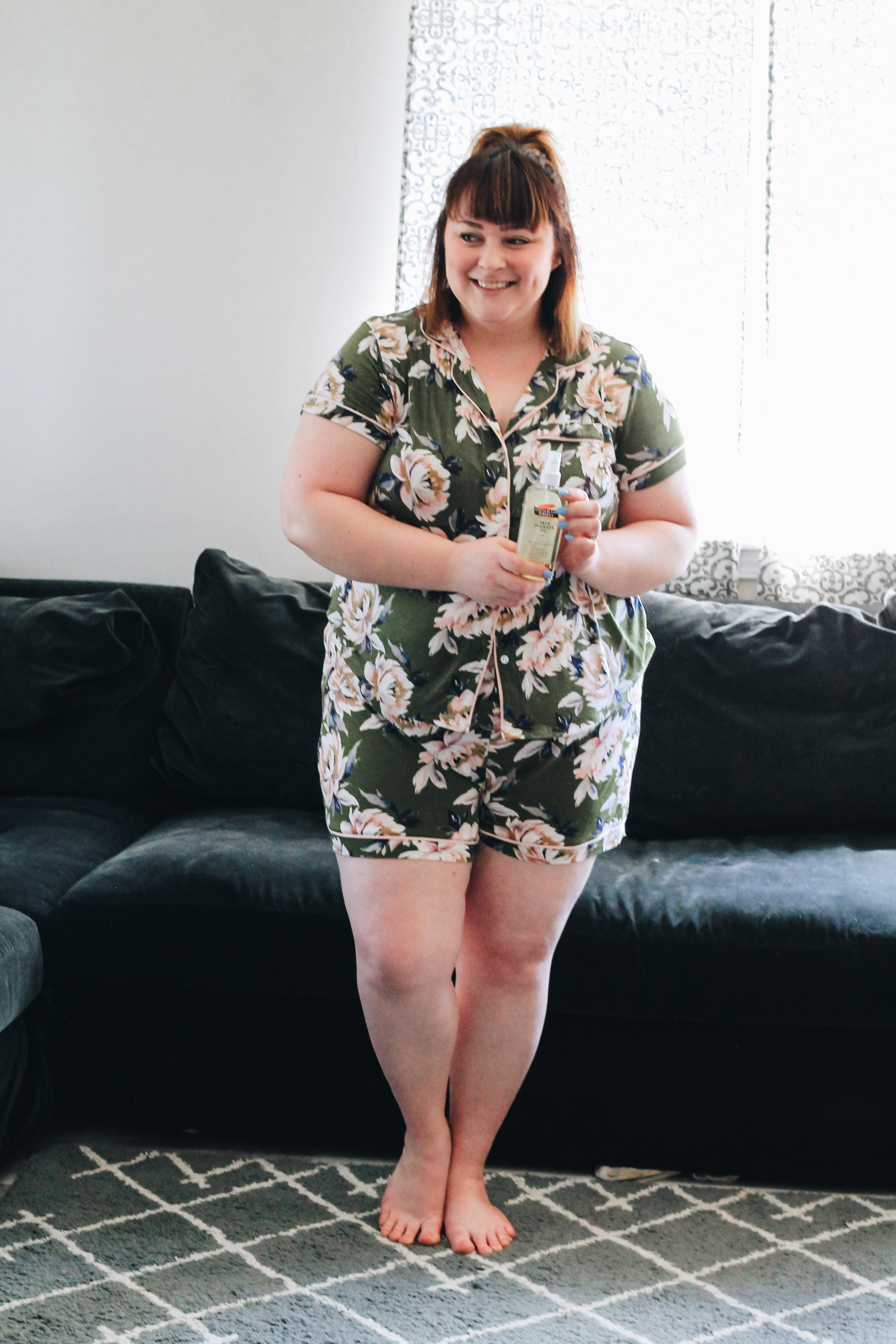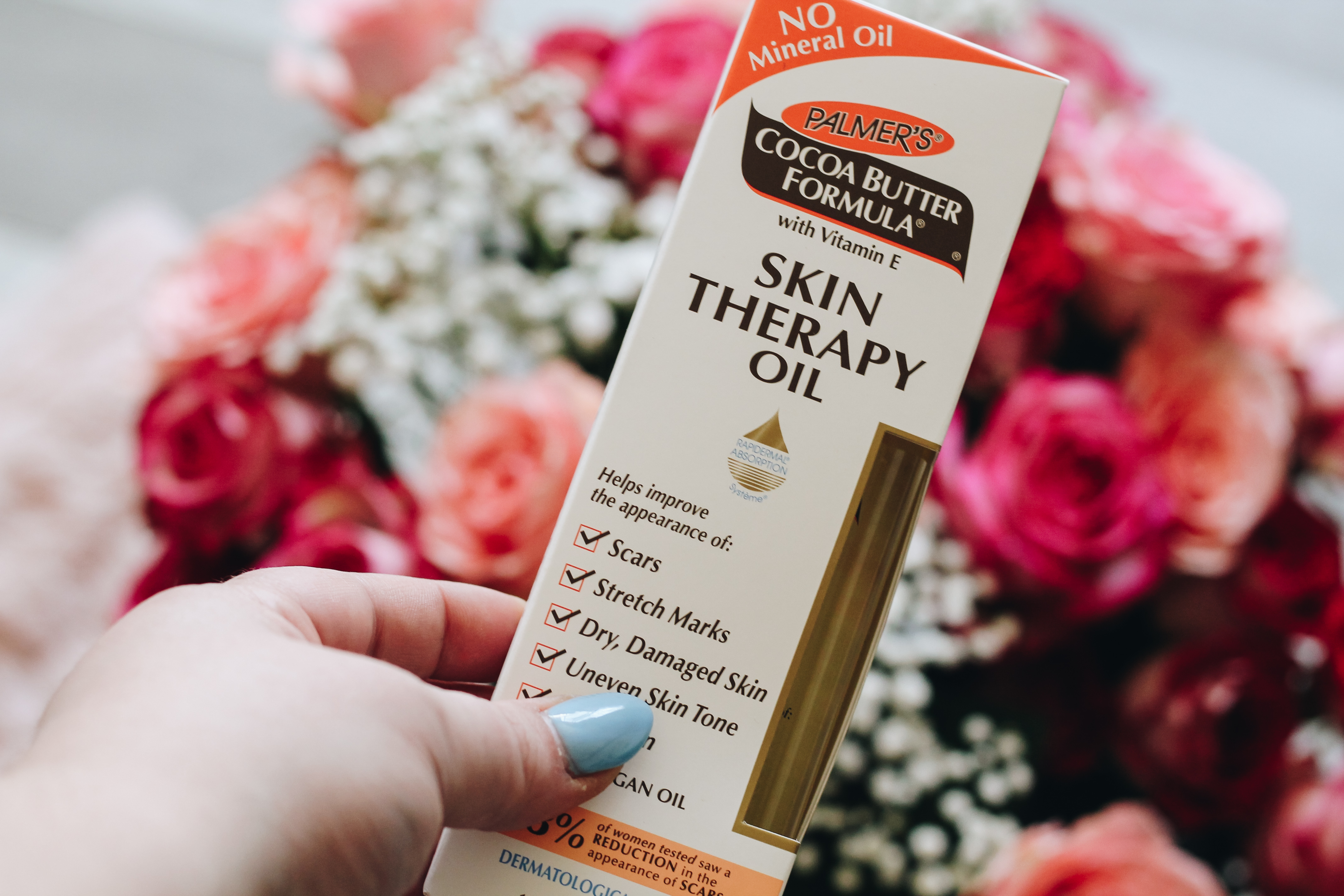 Living in Michigan also means I face dry skin often, and Palmer's Skin Therapy Oil is so great for that too! It takes away the tight feeling of dry skin almost immediately and is so soothing. Don't worry about it clogging your pores because it's non-comedogenic, so it won't! It's also hypoallergenic, mineral oil-free, paraben-free, phthalate-free, and dermatologist tested. It's made with cocoa butter, sesame oil, argan oil, and rosehip oil; no wonder it's so hydrating!
Want to try it out for yourself? Pick up Palmer's Skin Therapy Oil at your local Walmart, Target, Walgreens, CVS, Amazon, and Grocery!
Happy Hydrating!
Love this post? Pin it for later here: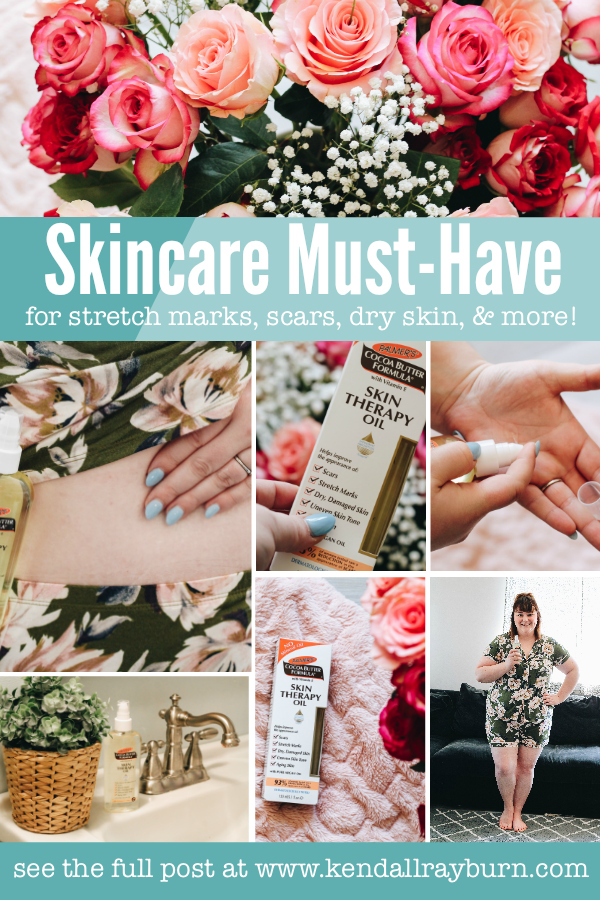 *Based on responses in an 8 week home user trial by 200 female panelists.