This post is brought to you by iRobot. While this was a sponsored opportunity, all content and opinions expressed here are my own.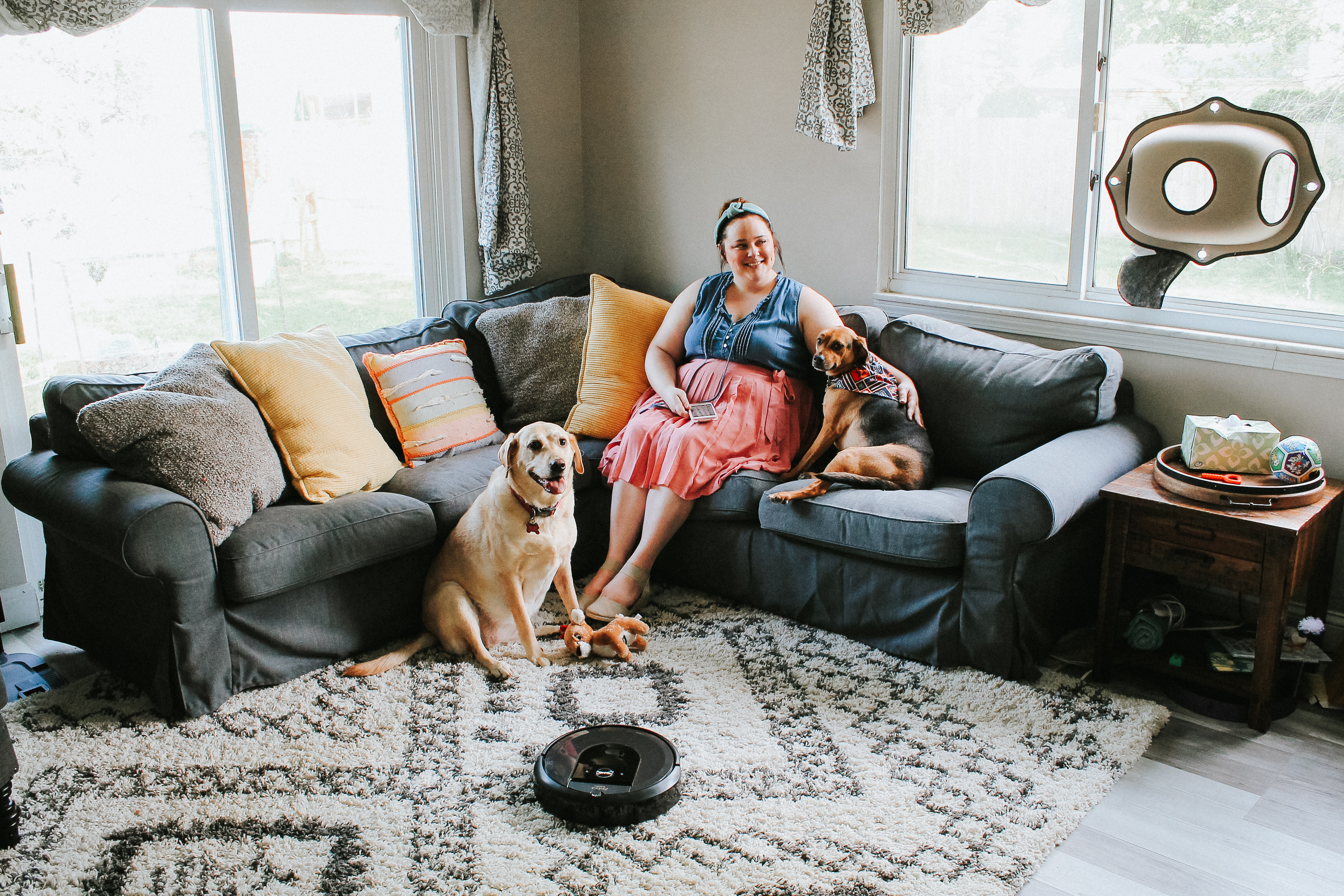 Testing Out the iRobot Roomba i7+ In Our 6 Pet Household
Hello friends!
I am SO excited about today's post because I get to share my new favorite gadget with you all. We had the opportunity to test out the iRobot® Roomba® i7+ robot vacuum and my-oh-my it's amazing. If you've been a reader of the blog for a while now you'll know we have two kiddos and six rescue pets in our home. We've got three dogs, three cats, and LOTS of pet hair.
I literally used to have to vacuum our home every single day to stay on top of it. I was nervous that the iRobot Roomba i7+ wouldn't be able to pick up the hair as well as our vacuum but I was so wrong. Ready to hear all about our experience? Let's go!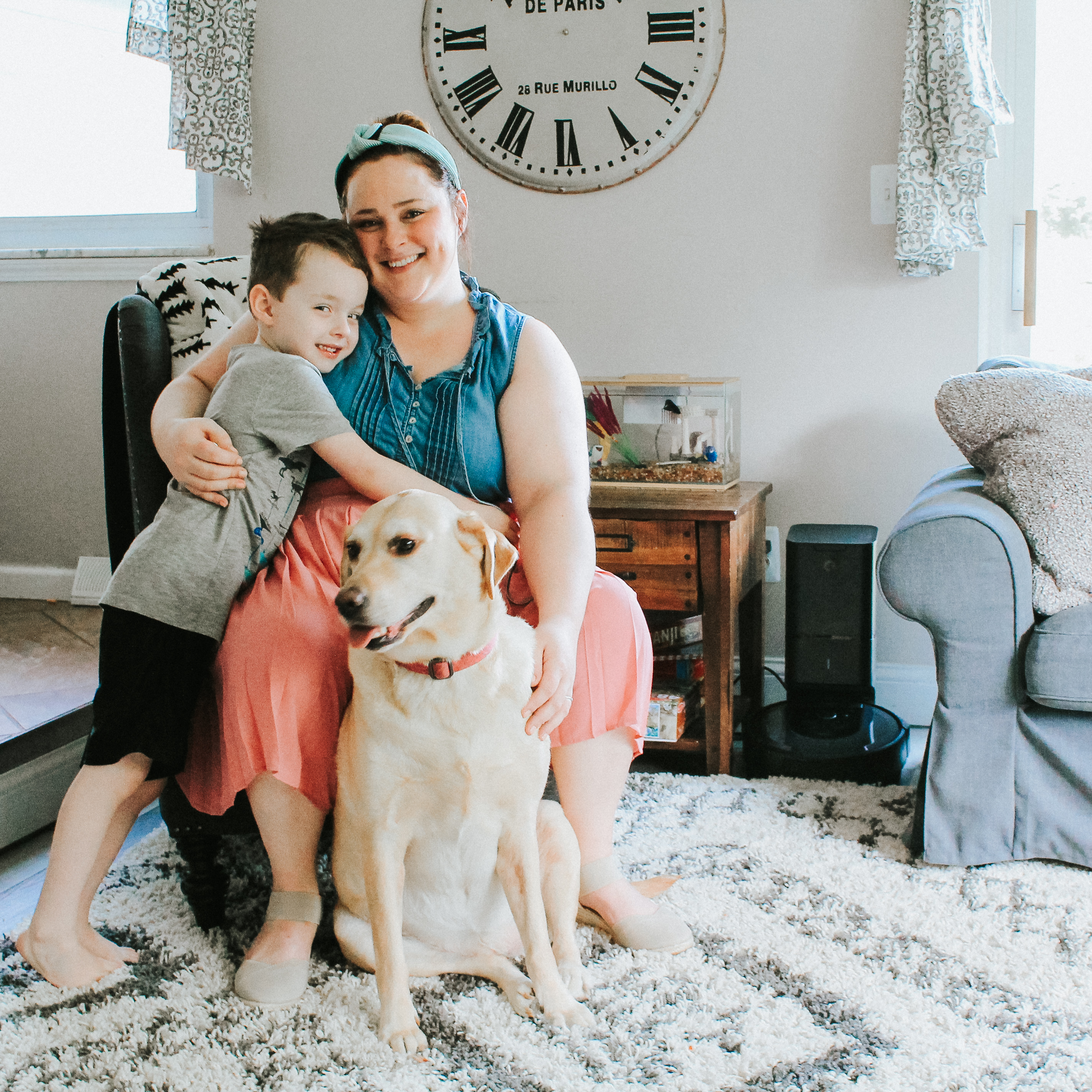 Empties on its own
YES, you read that right! You won't have to worry about vacuuming for weeks because when your iRobot Roomba i7+ is done with the vacuuming, it disposes the dirt right into the Clean Base™ Automatic Dirt Disposal which holds 30 bins of dirt, dust, and hair!
Power Lifting Suction
Delivers 10X times the air power when compared to the Roomba® 600 Series and AeroVac™ System which makes this model perfect for homes with pets! The Premium 3-Stage Cleaning System cleans the dirt and pet hair you see and allergens and dust you don't! And with both myself and my son Levi suffering from allergies, this helps a lot!
It's Crazy Smart
The patented iAdapt® 3.0 Navigation with vSLAM® technology allows the robot to seamlessly navigate and efficiently clean an entire level of your home. When running it can sense where objects are and will gently move around them. It also works to make a map of your home with Imprint™ Smart Mapping. This allows the robot to learn, map and adapt to your home, allowing you to control which rooms are cleaned and when! It's so neat to me that the robot can tell which areas of the home it has cleaned and what areas still need to be cleaned.
High-Efficiency Filter
Traps 99% of cat and dog allergens.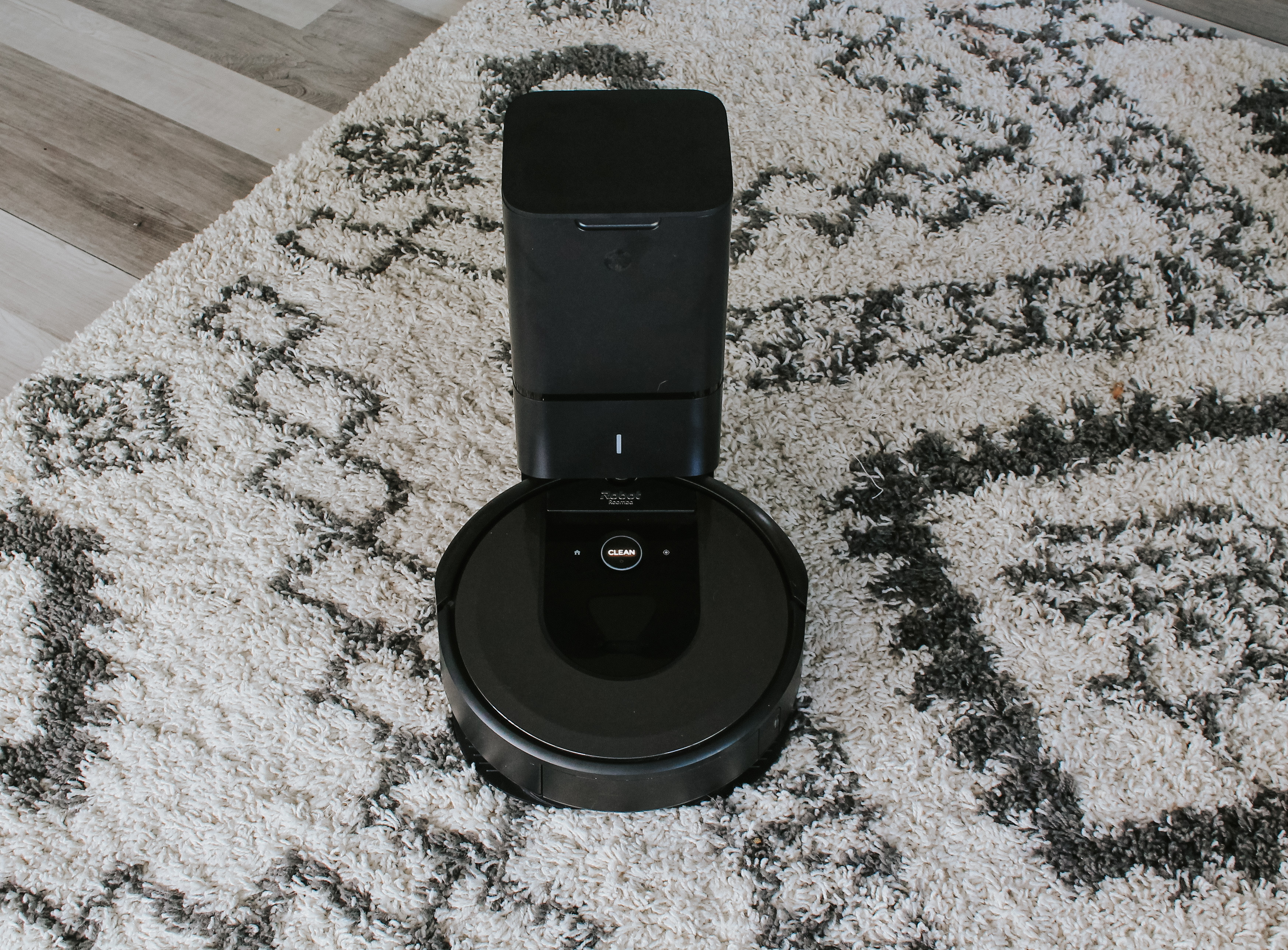 I love how sleek the unit is, it fits in perfectly with our decor! And another great feature is that there is an app you can download on your phone to control the robot. You can set times you want it to run, days, and be specific about your cleaning schedule. The base not only holds all the dirt but it also charges your robot. So when it's done with cleaning it takes itself back to the dock to charge and unload the dirt and hair it's collected.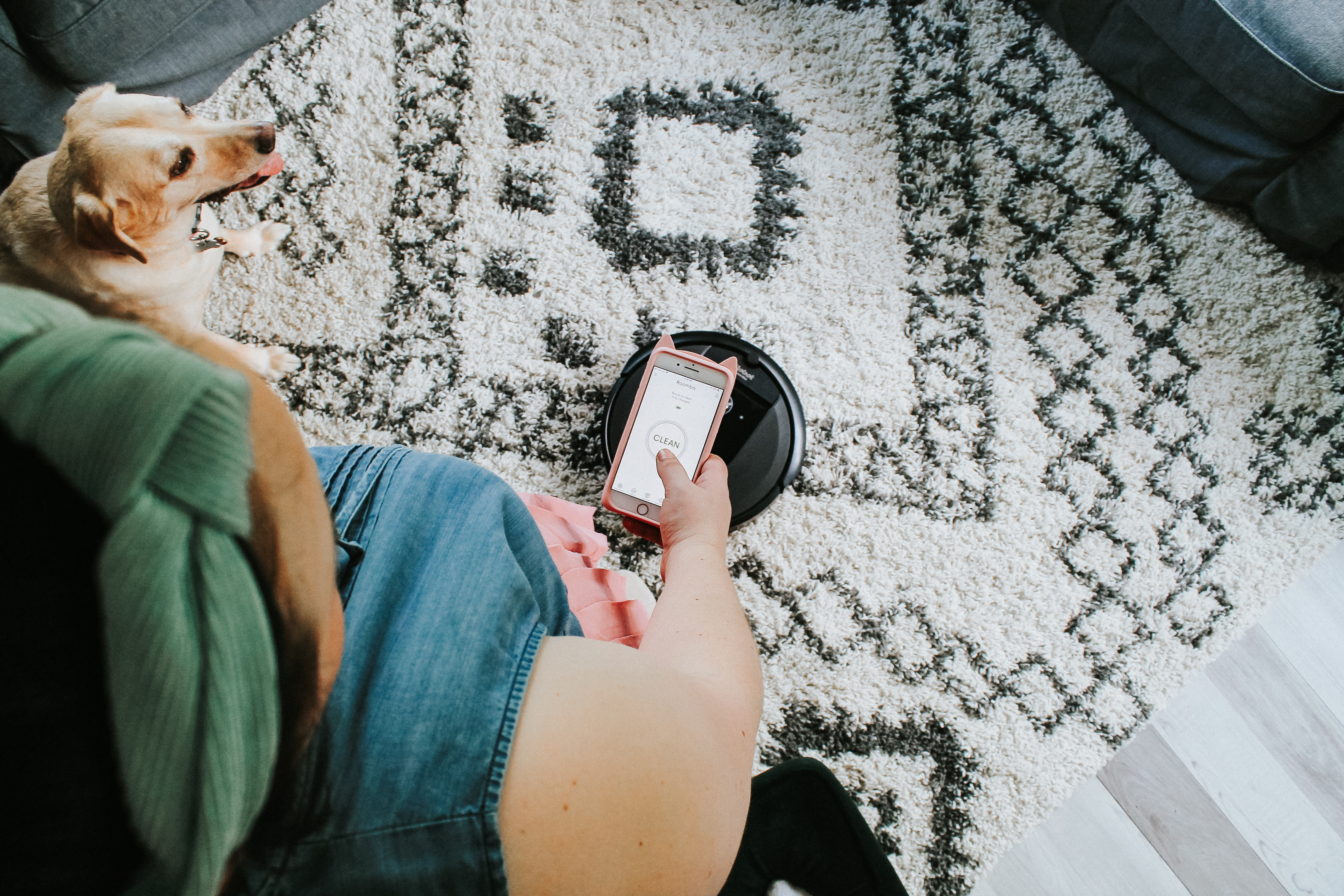 The app feature is just so handy! I love that I can control the robot right from the couch – so if one of the kiddos has a snack spill, the robot is on it in no time!
I shared that we were testing out the iRobot Roomba i7+ and everyone was curious about how it works and if the pets were bothered by it. I was so surprised at how quiet the iRobot Roomba i7+ runs. It literally did not even bother the animals at all! Our pup Duke got down on his front paws and leaped at it a few times, but then was over it even being there.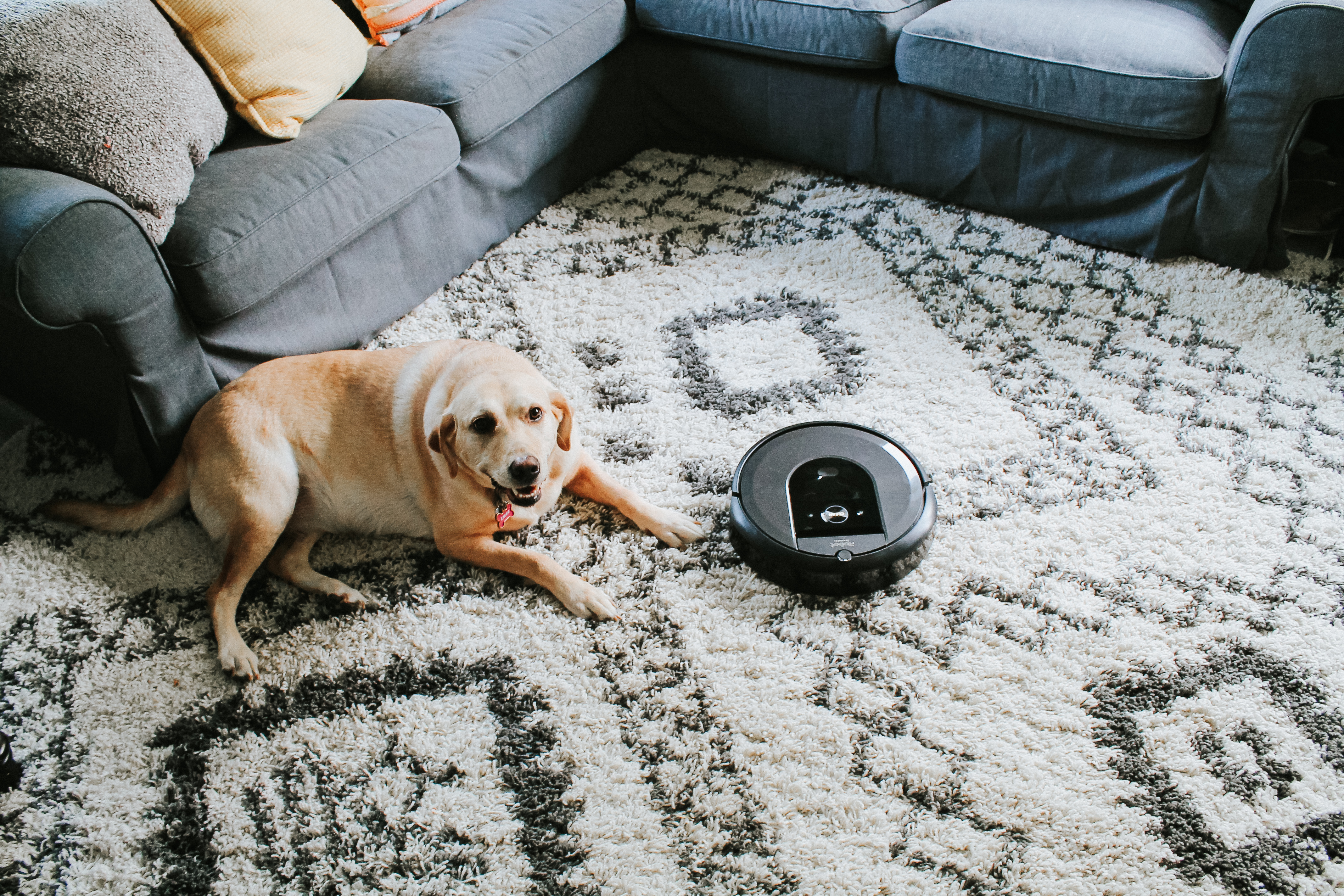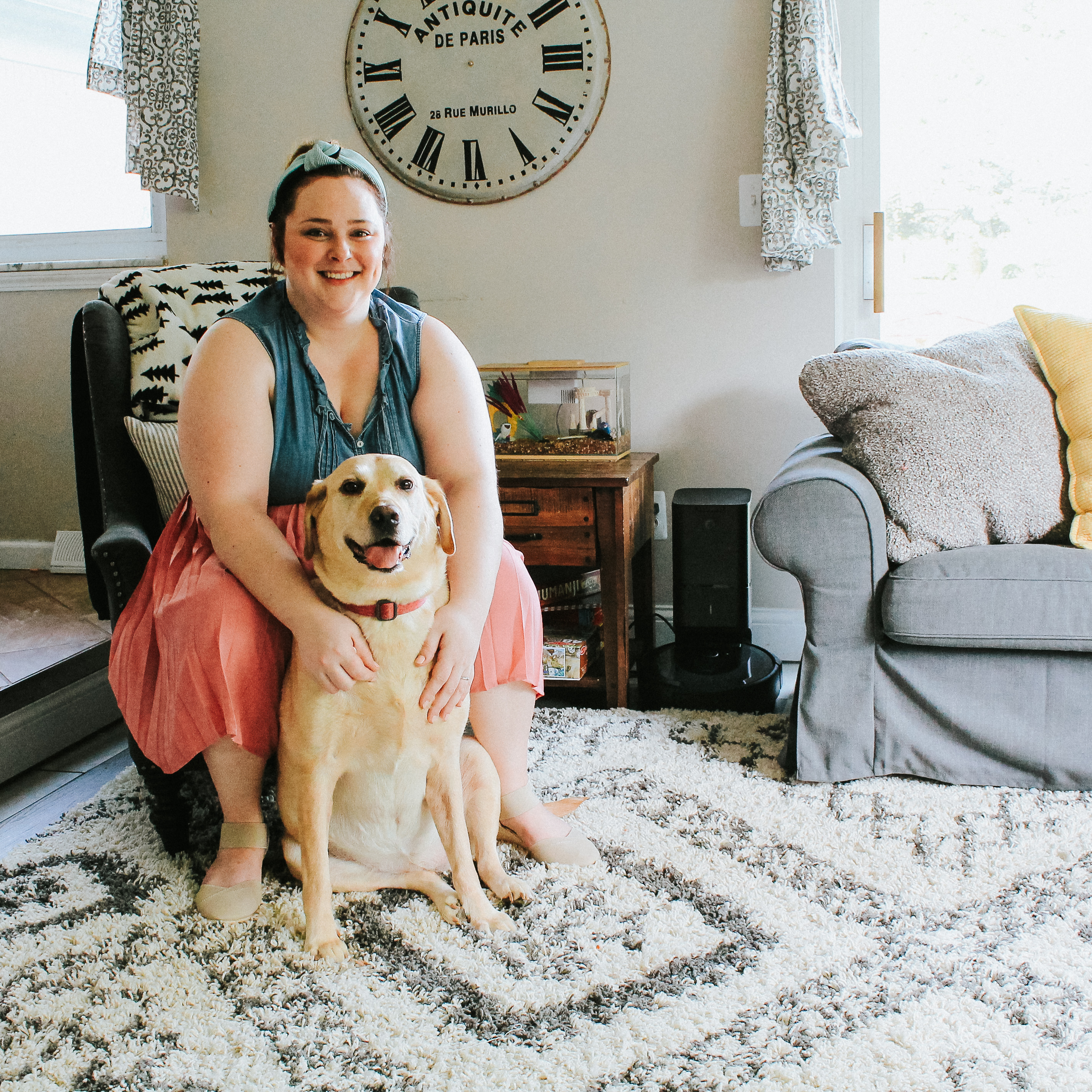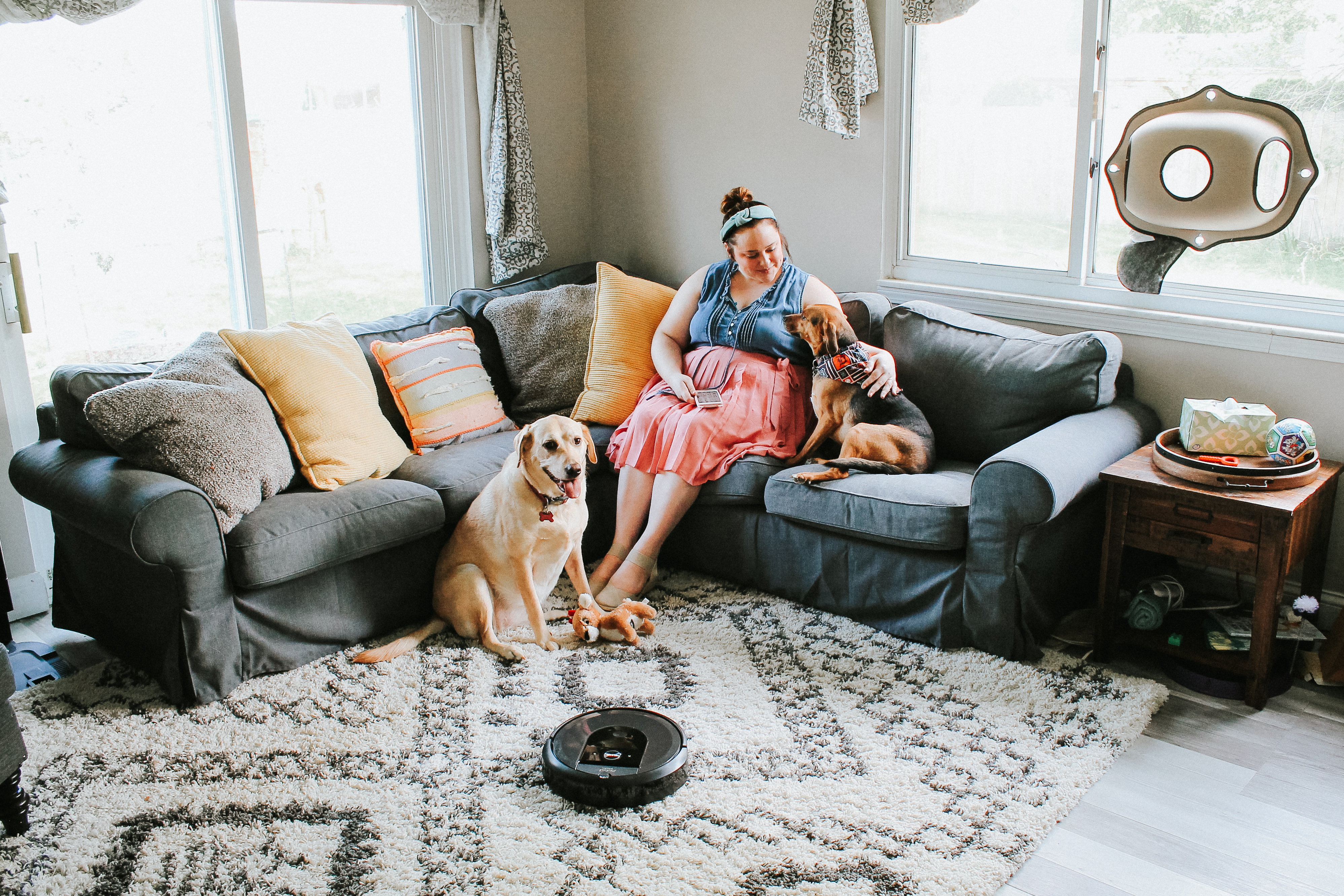 I cannot even begin to express how much time the iRobot Roomba i7+ has already saved me. I no longer have to spend time vacuuming every day, instead, I use that time to do something fun with the kiddos like read a few extra books, paint a picture, or work on a craft. If the kiddos aren't home I love using the time to catch up on phone calls! Because it's quiet enough to still chat on the phone with my bestie while it's running.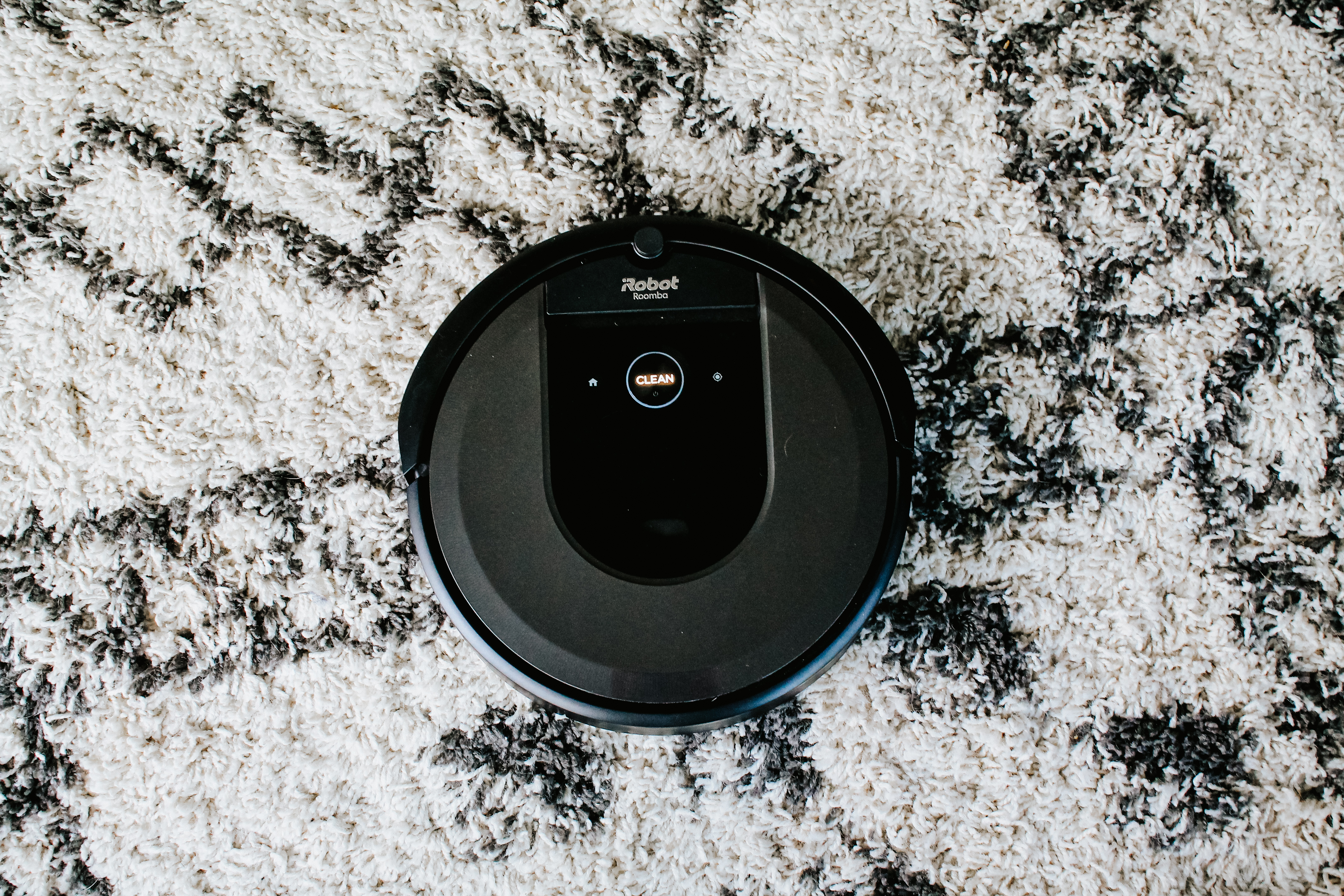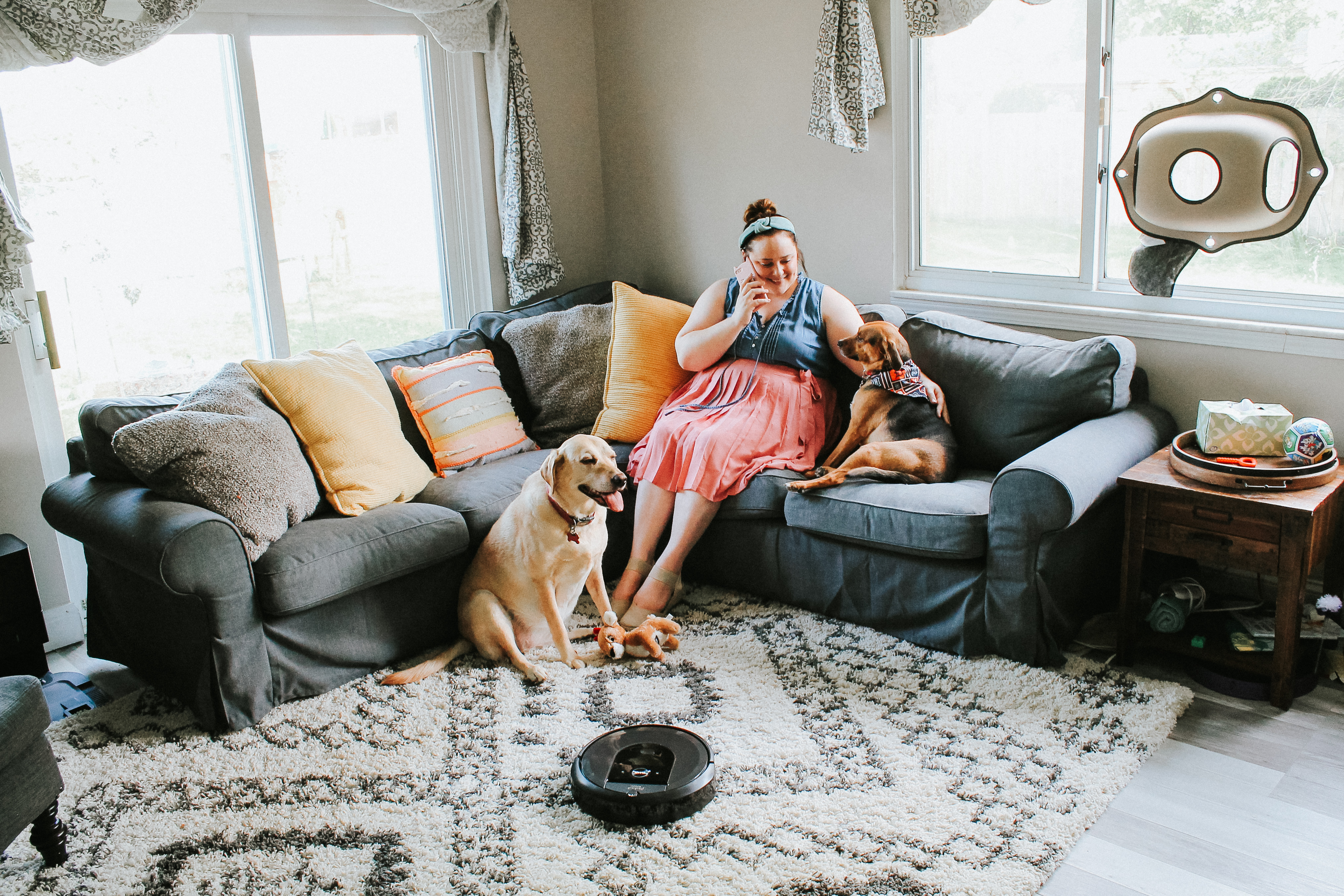 Final Thoughts
Would I recommend this for a household with children? Absolutely. Would I recommend this for a household with pets? Absolutely. Would I recommend this to basically anyone, YEP! I truly love this robot and am so excited to have one in our home. It has been a total game-changer and stands up to our pet fur and dust with no problem.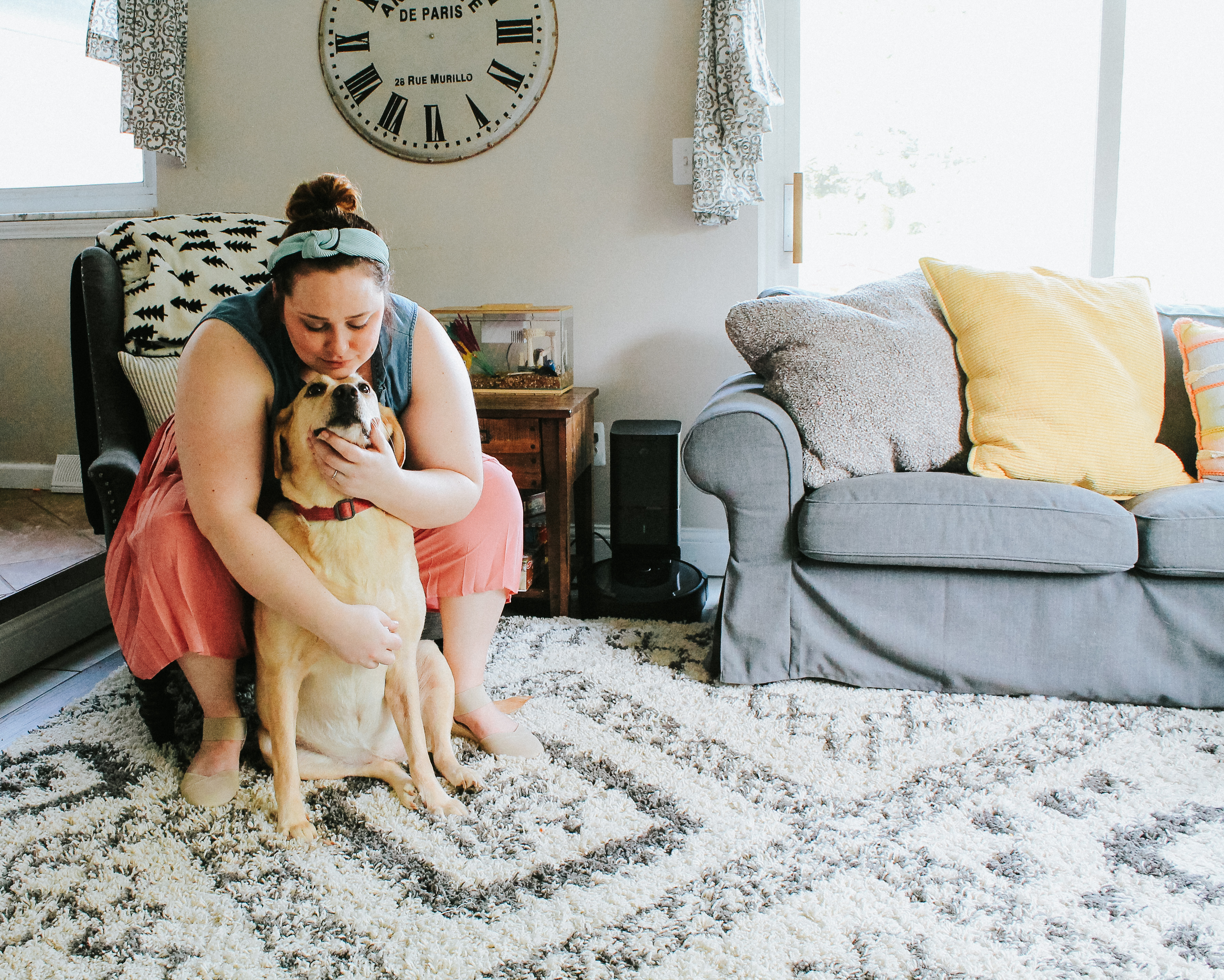 Special Savings
I am SO excited to be able to extend an offer to you guys that I think you'll really like – from 6/9-6/29 you can get up to $150 Off Select Floor Cleaning Robots! So if you're on the fence about grabbing one for your home, do it now so you can save!
Happy Cleaning!
Love this post? Pin it for later here: