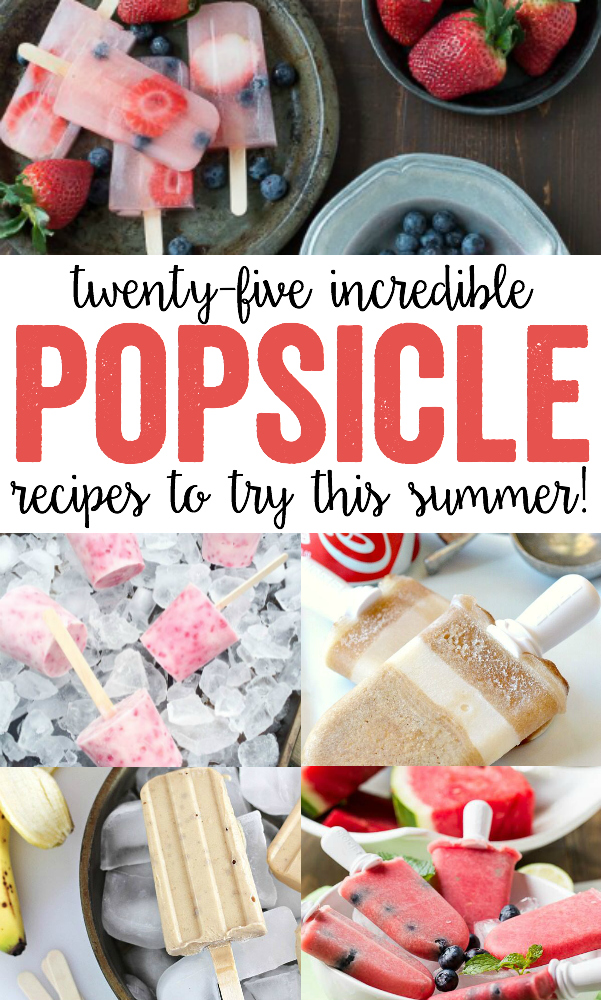 Hi, friends!
Can you believe it's already May? The weather here just can't seem to make up it's mind, one day it's rainy – the next the sun is shining! I'm prepping for the hot summer heat that will eventually be at our doorstep by gathering up a list of the most delicious popsicle recipes! I love making popsicles at home, and I cannot wait to try these! Check out the list below and find a new popsicle to help you beat the summer heat!
25 Incredible Popsicle Recipes:
Which delicious recipe will YOU try?