A huge thanks to our friends at Stitch Fix for sponsoring today's post.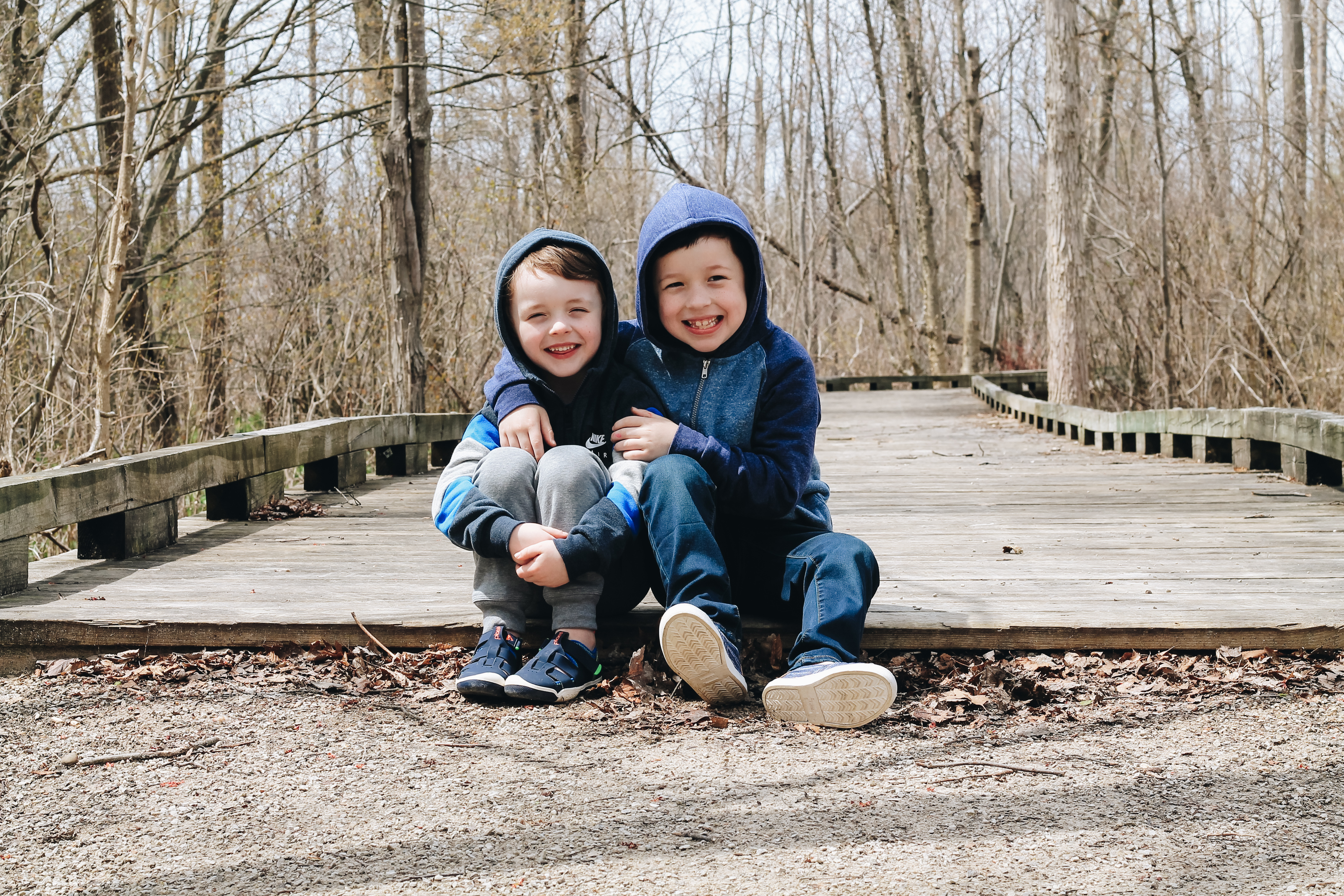 Spring Style with Stitch Fix Kids
Hello, friends!
I am SO excited about today's post because I get to show you some adorable photos of the boys that I snapped while they were modeling their new Stitch Fix Kids clothing! This is the second Stich Fix Kids box that the boys have gotten and my goodness am I impressed! You fill out a style profile for each child so the stylist can see what kind of styles, patterns, characters your kiddos love, and so much more.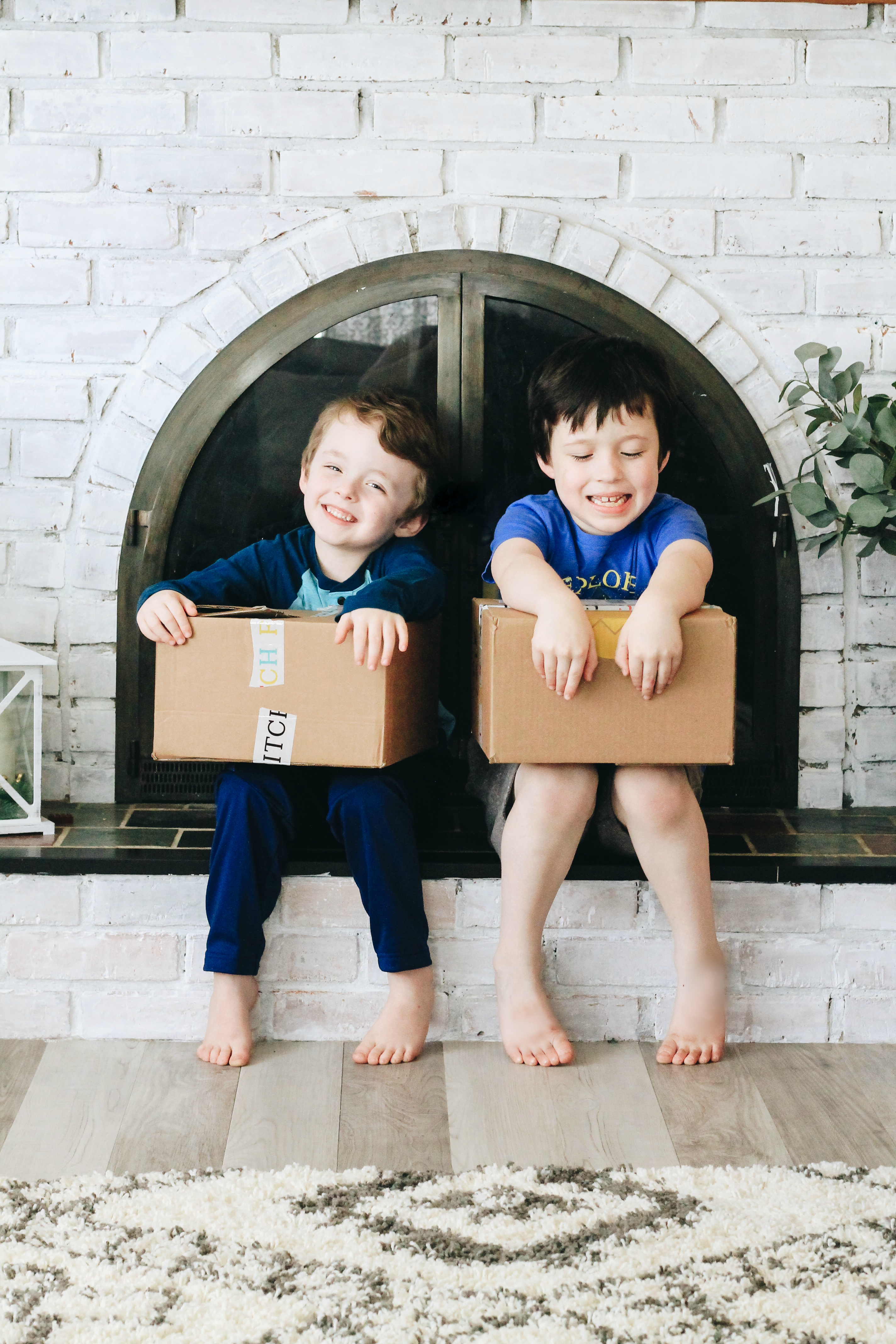 About Stitch Fix Kids
Personalized styling service for kids that uses real stylists to choose items based on your preferences.
Request items for specific occasions, seasons, etc.
There is a $20 service cost per box, this can be applied toward anything you keep for your child.
Returns are easy & free! Just keep the items your kiddo loves and send back the rest with a pre-paid envelope at your local USPS mailbox.
There is NO subscription required – you can get a fix anytime you want!
Stitch Fix carries Kids sizes 2T-14
They carry 40+ brands like Threads for Thought, Hurley, and Hanna Andersson, and more, as well as Stitch Fix Kids exclusive brand, Rumi + Ryder.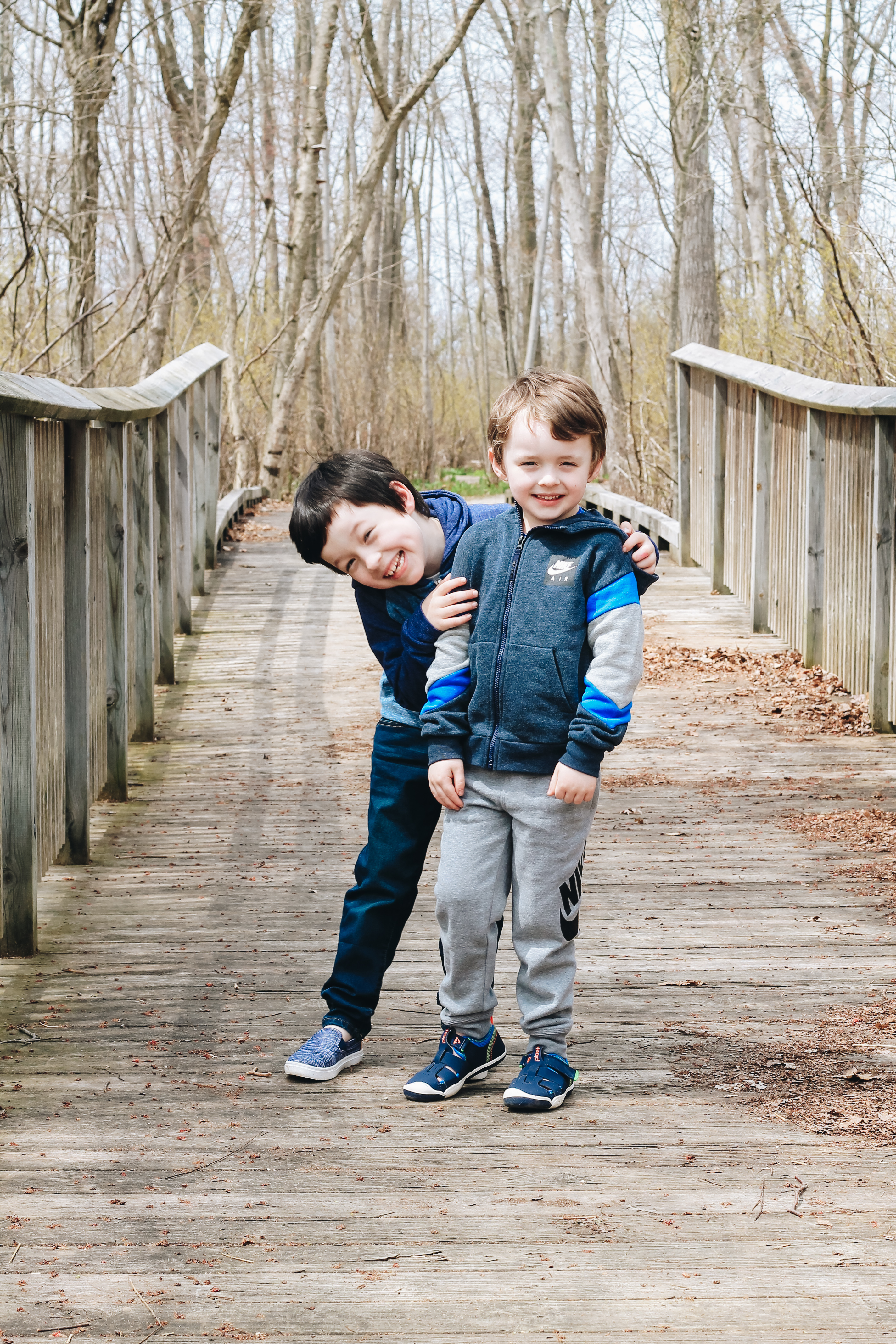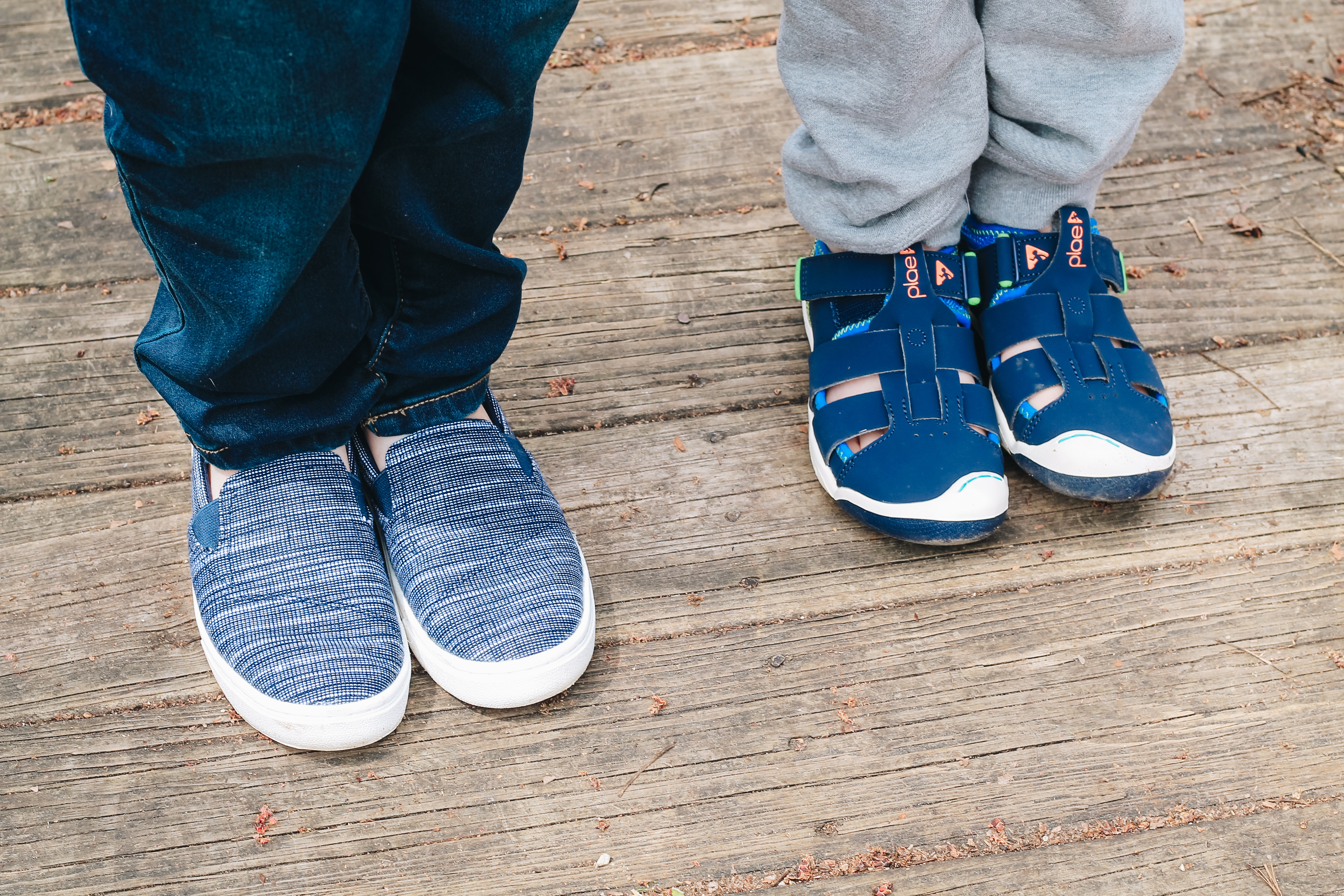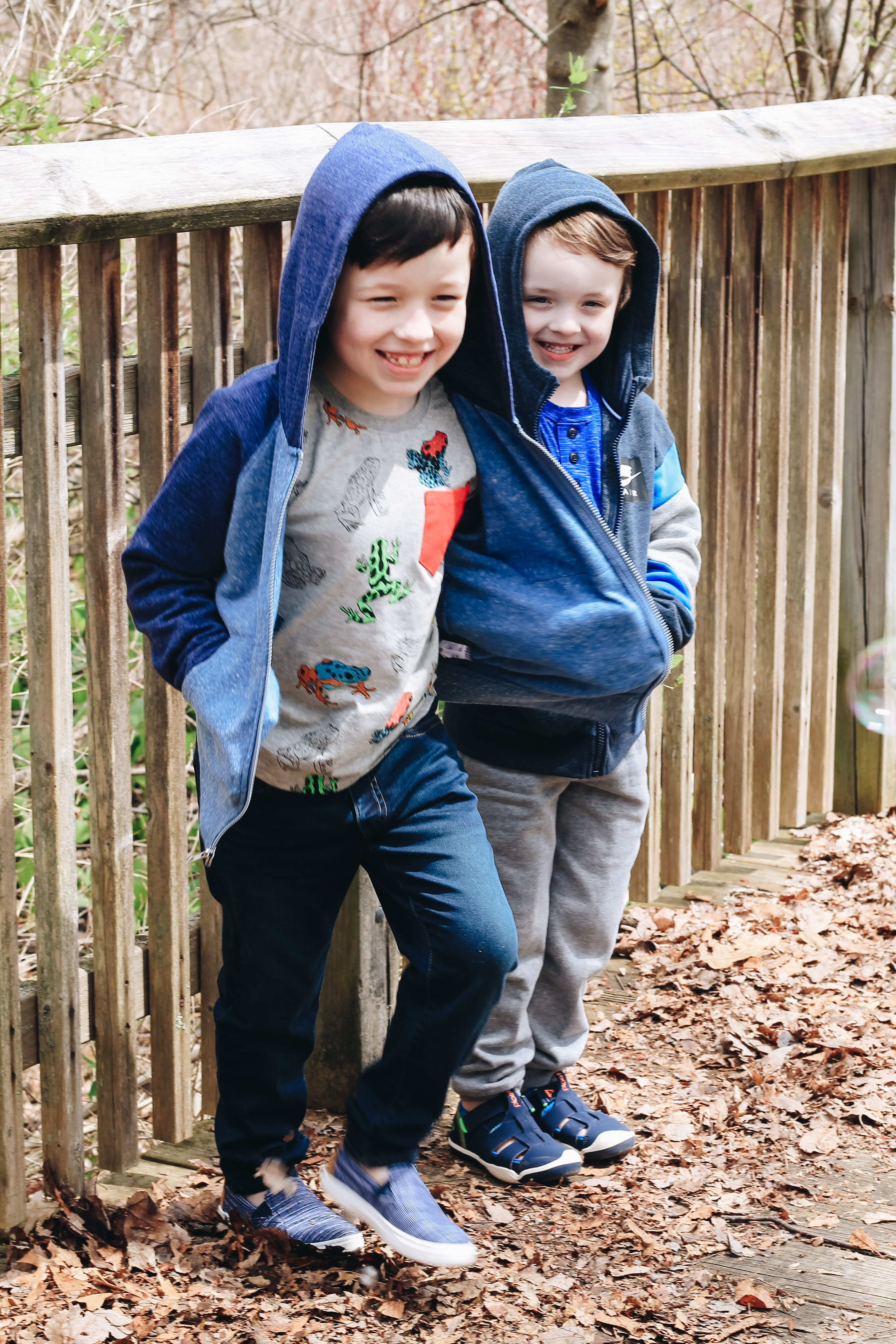 I am so impressed with the quality of every item we got, the shoes, shirts, NIKE gear, all of it! The boys loved the little personalized note that they each got in their box, Wyatt even helped Levi read his.
I also want to note that Stitch Fix was VERY thoughtful about the items they put in Wyatt's box. As you know, my oldest son Wyatt has Autism and gets bothered by scratchy tags and seams – I put a note in his account about it and the Stitch Fix only sent him items he'd be comfortable in! Hooray!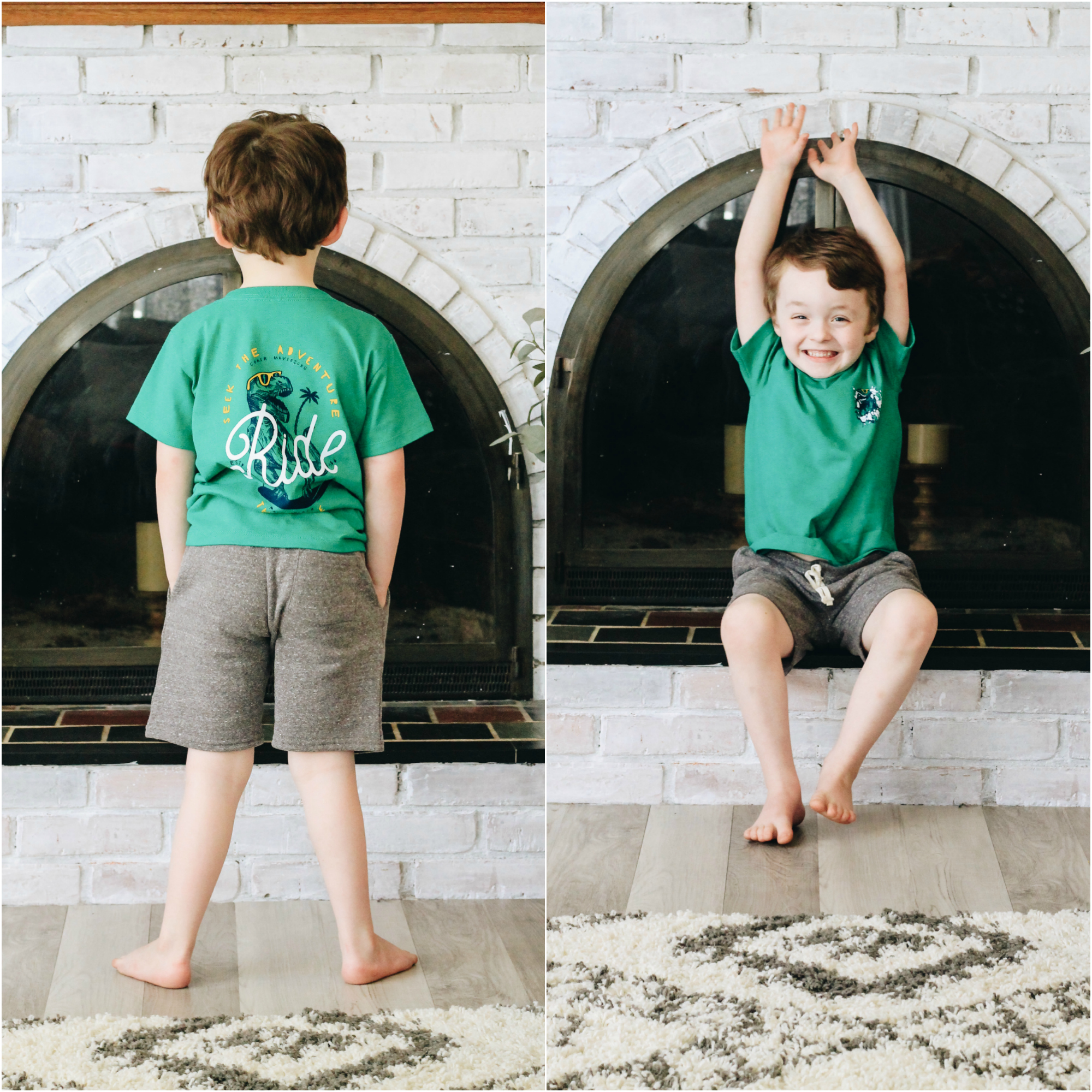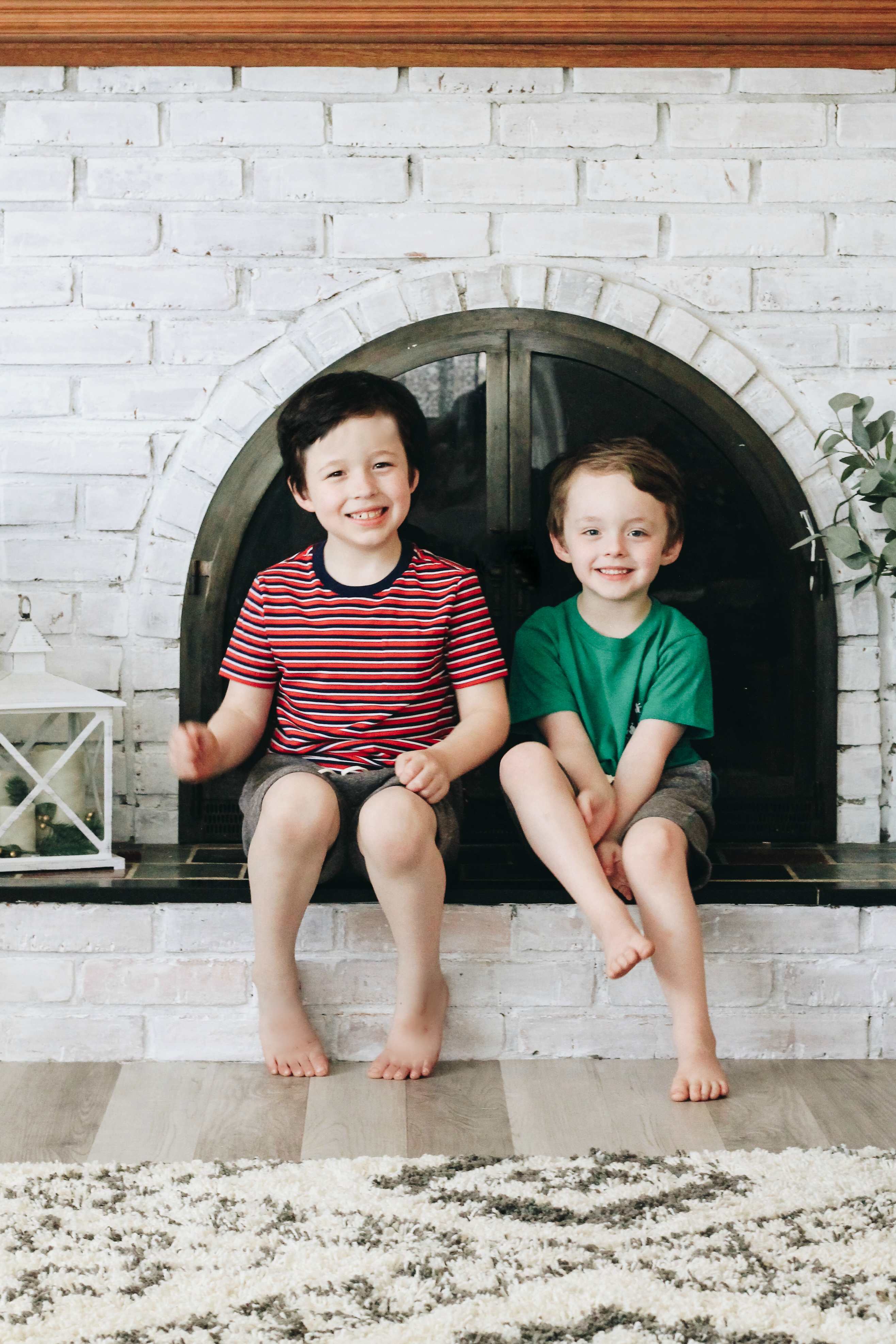 How to Sign Up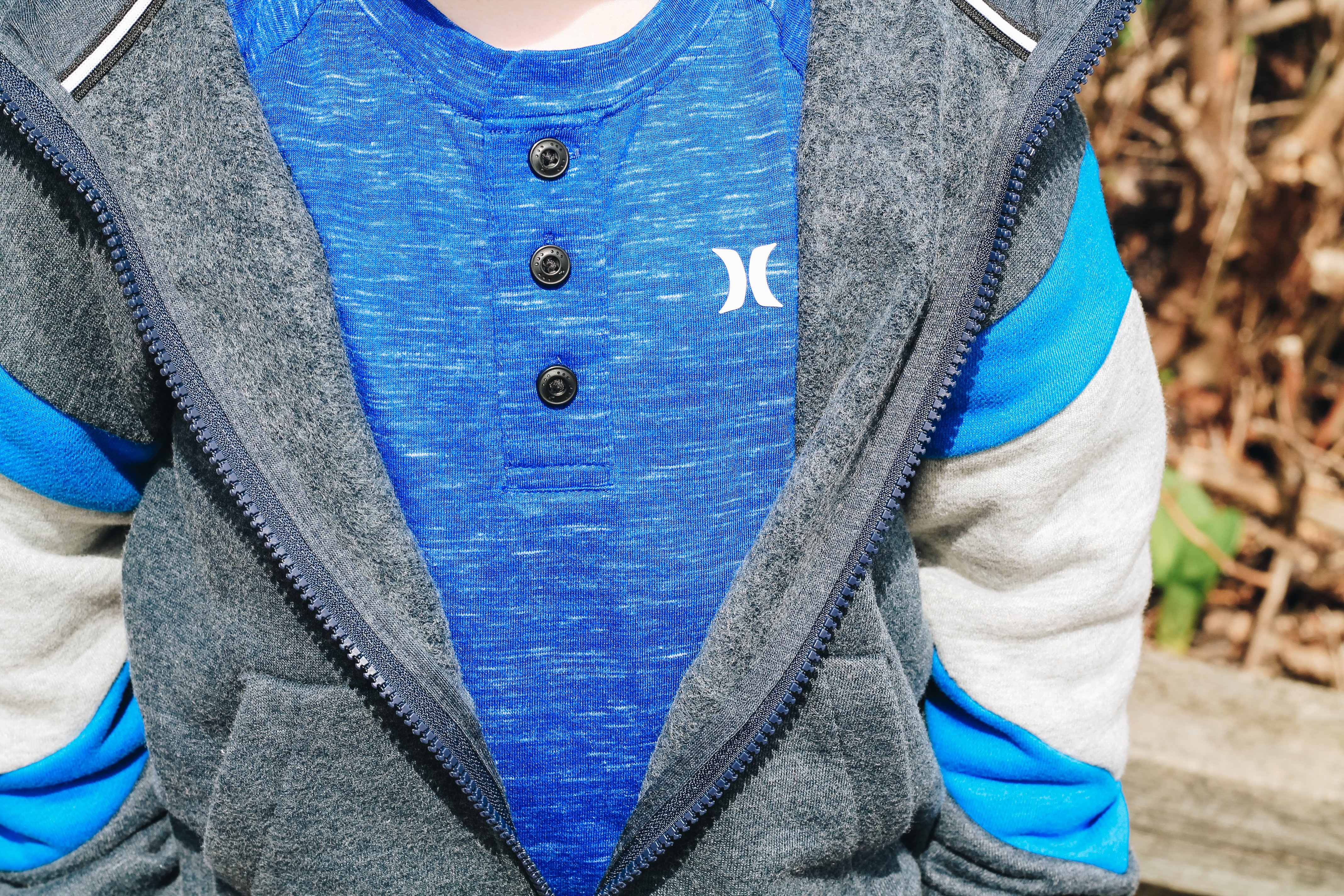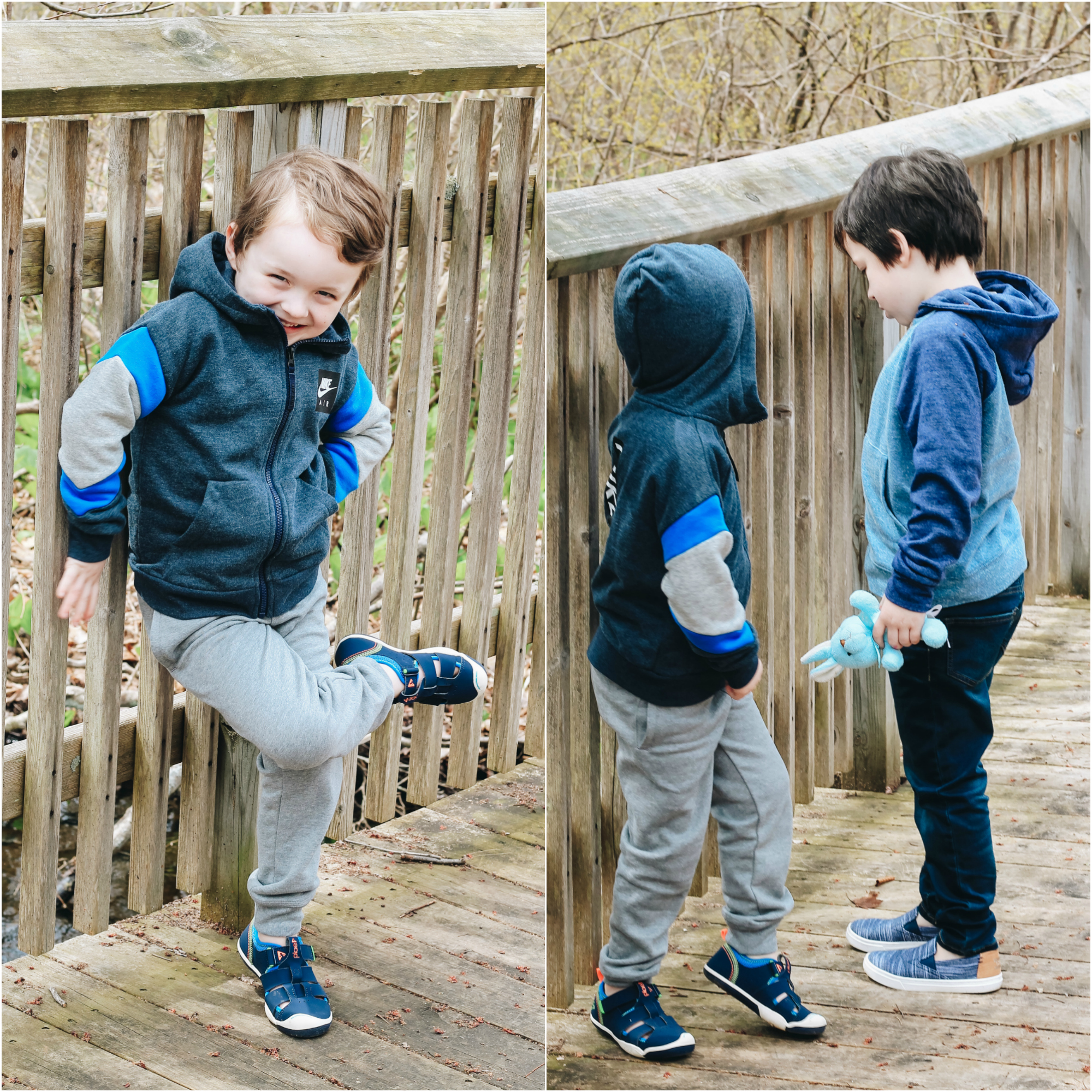 Oh, and one more thing! The box that the clothes come in is so much fun! They have printed designs on the inside that your kids can color, there are ideas for how you can re-purpose the box to make a train, etc. It's just filled with fun! Each box comes with a sheet of special stickers for your kids to decorate with, too!
My boys thought this was SUCH a cool feature! I was ordering their next Stitch Fix Kids box last night so we could get some more summer clothing and the boys said I needed to make sure it comes in a fun box again! lol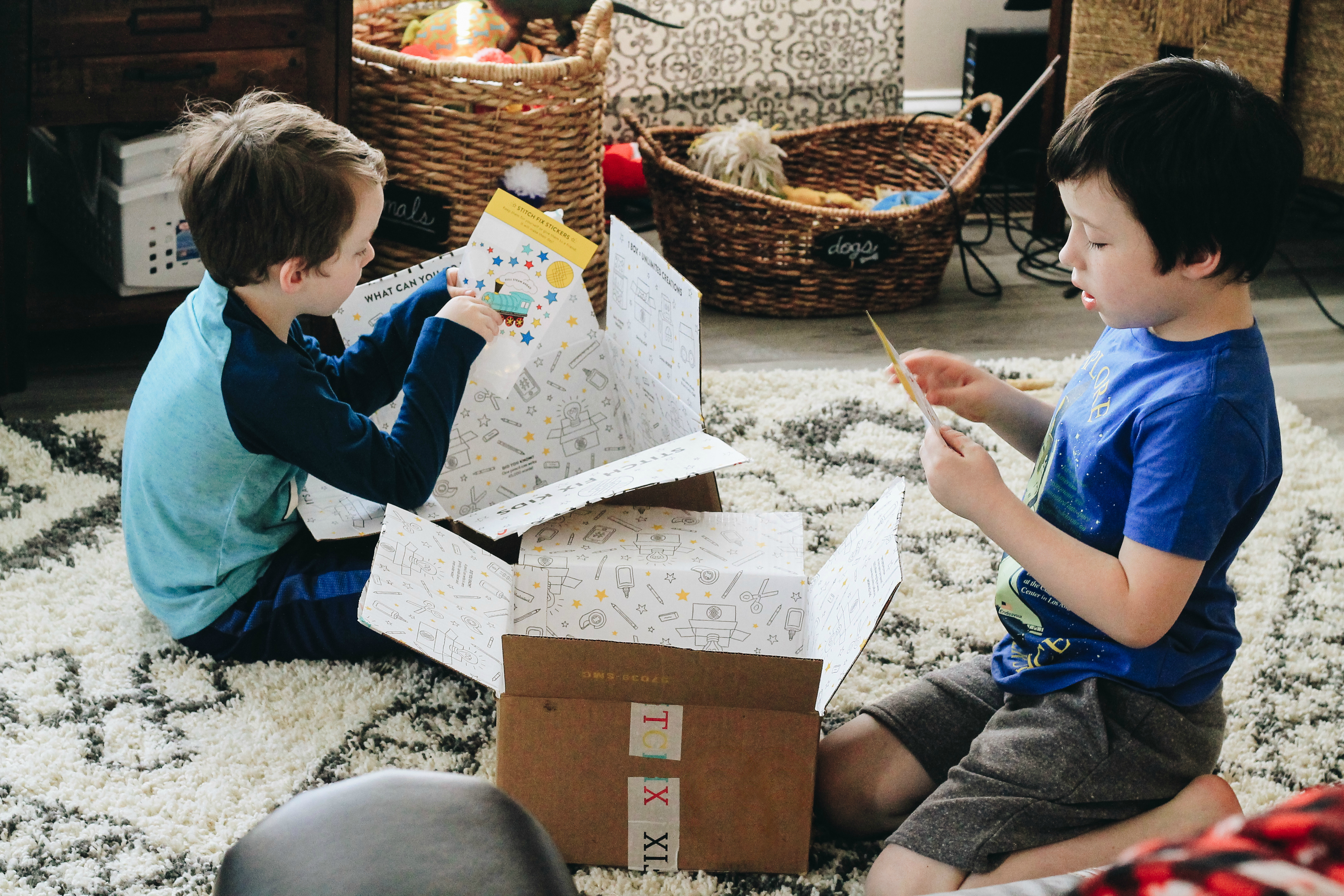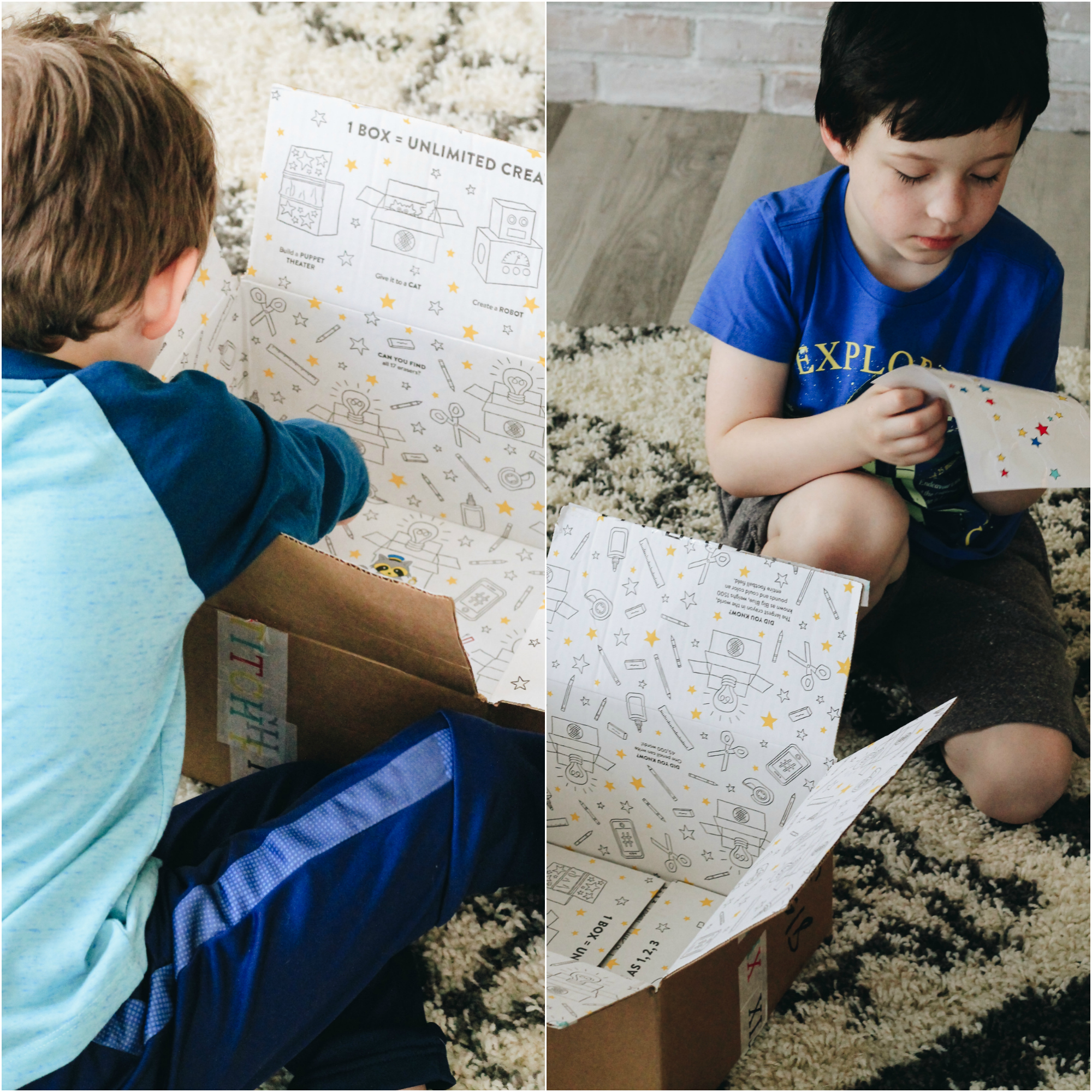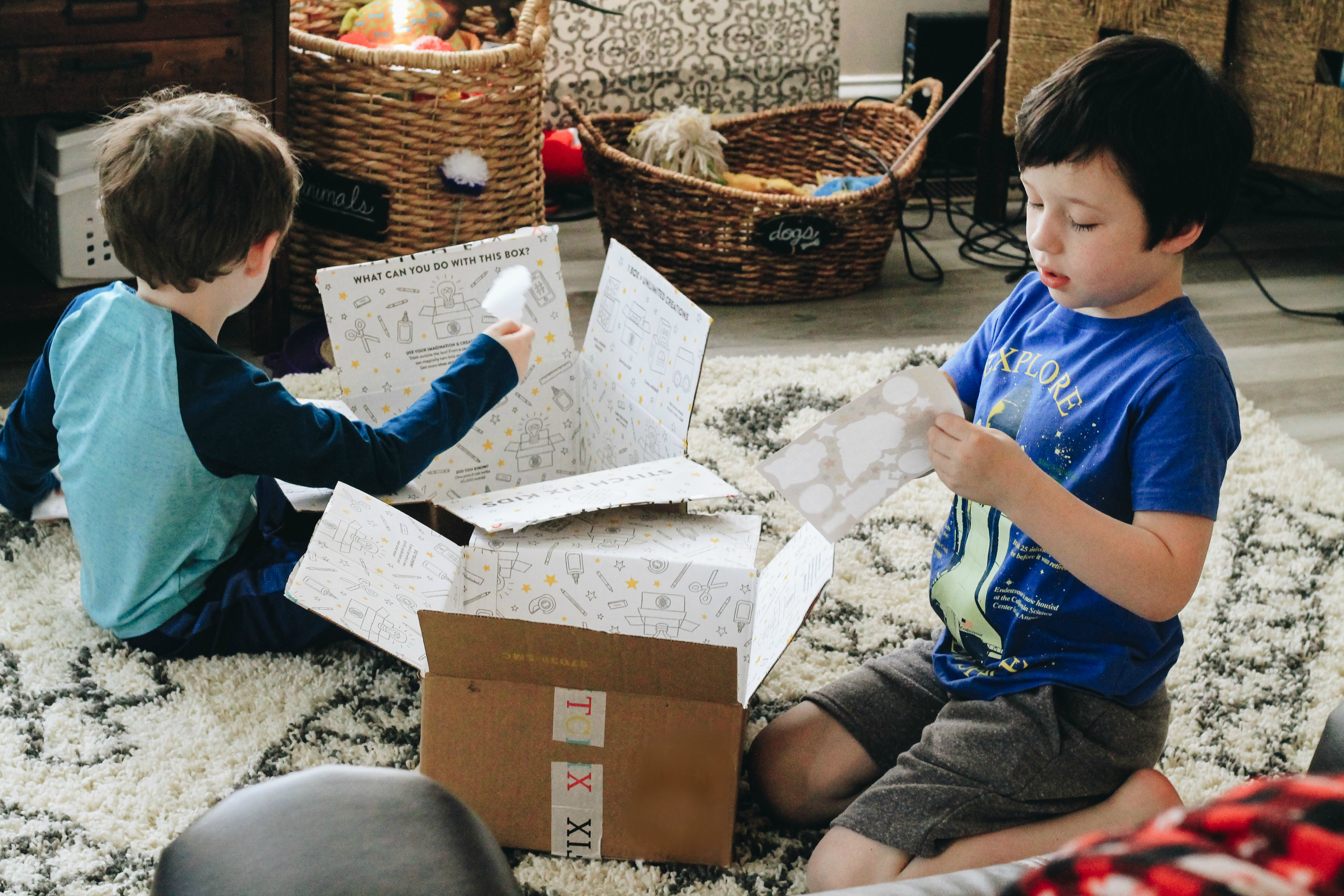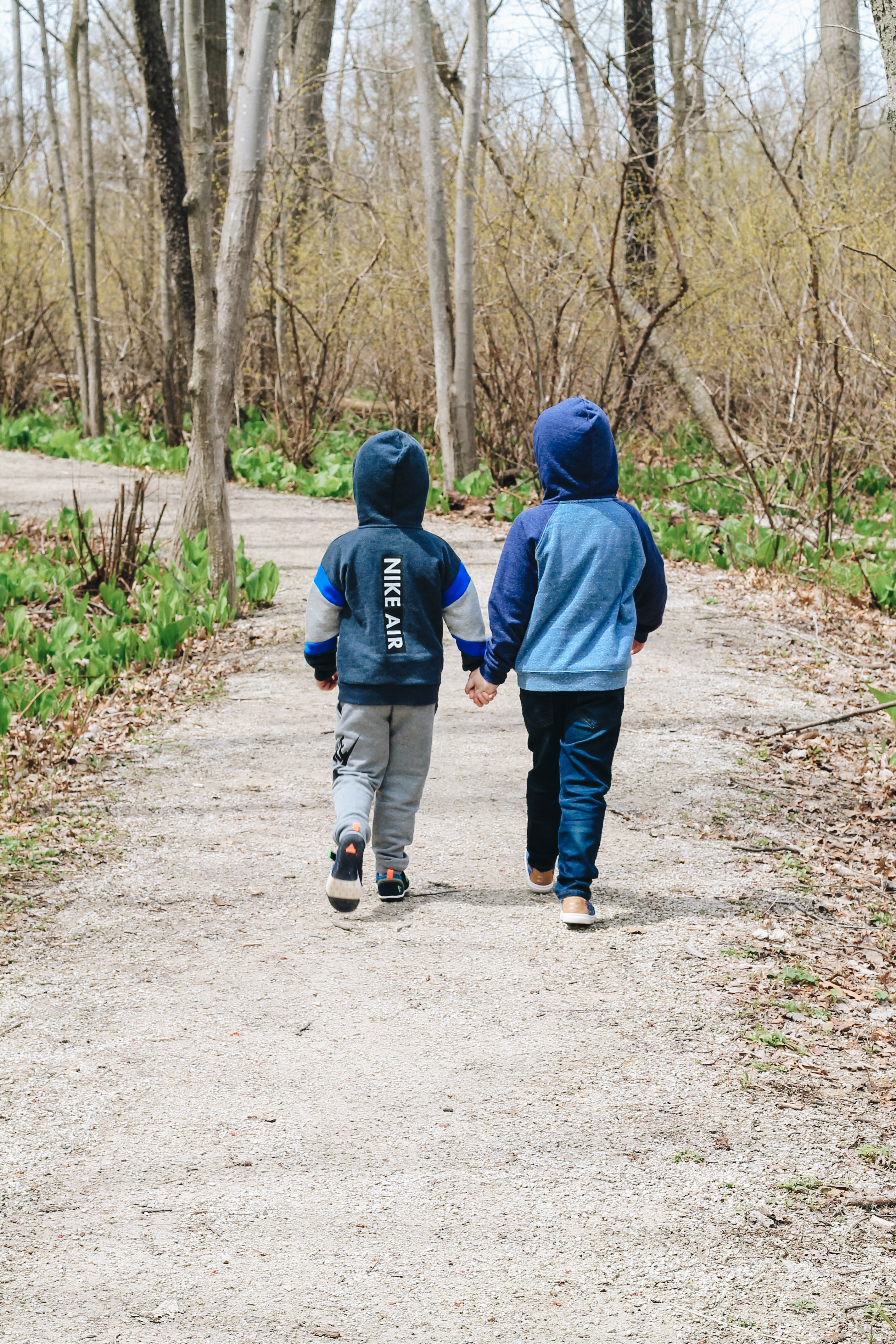 Want to try Stitch Fix Kids for your kiddos?
If you're a new account

USE THIS LINK

to get $25 credit to apply to your order!
Love this post? Pin it for later here: