A huge thanks to our friends at Rainbeau Curves for sponsoring today's post! Use code KENDALL for 10% off your Rainbeau Curves purchase!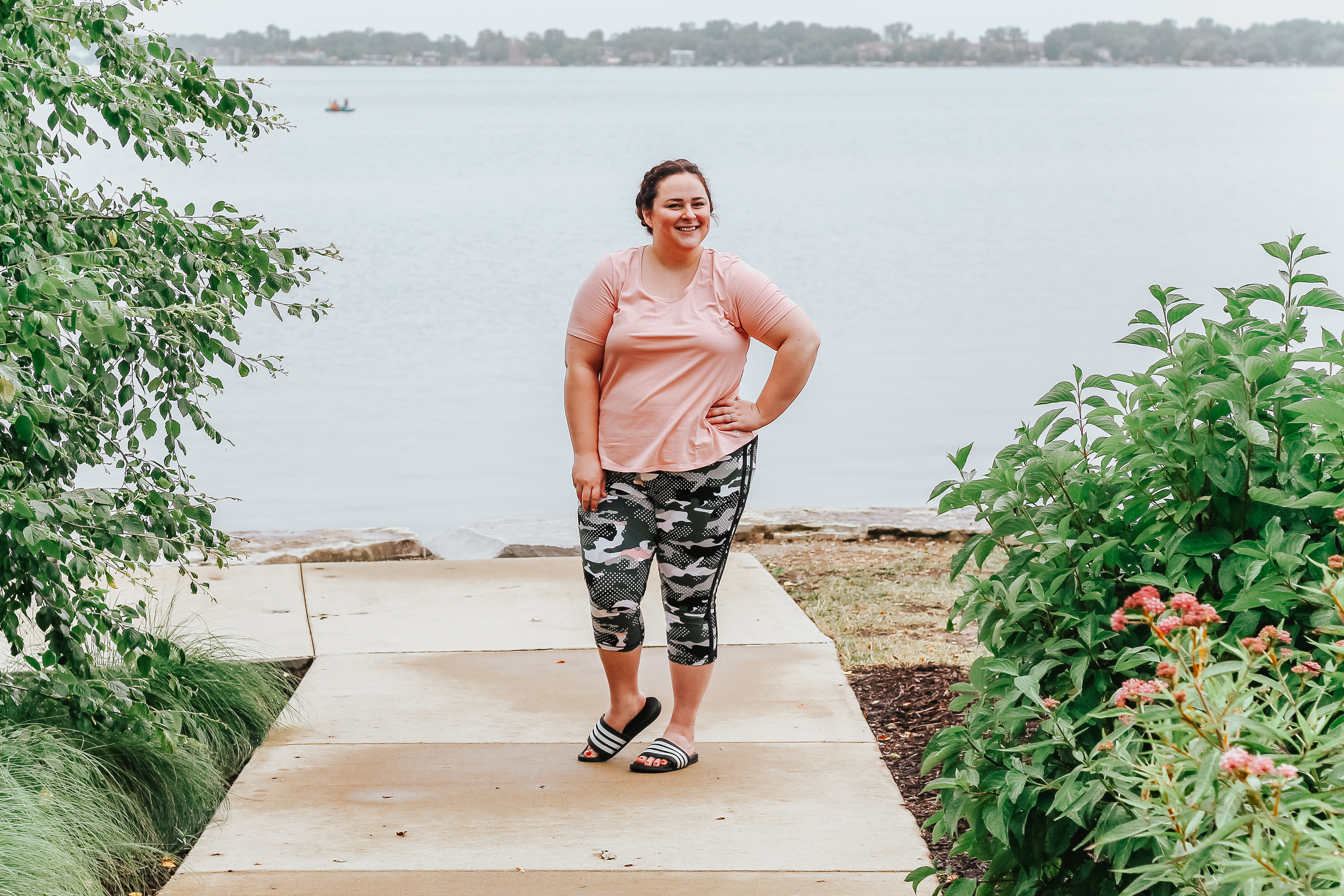 Hello, friends!
I am so beyond excited to share today's post with you because it's all about one of my new favorite clothing brands, Rainbeau Curves! I had tried out a few pieces of Rainbeau Curves this past month and it was a total workout game-changer for me. I have NEVER worn such comfortable, moveable, breathable clothing when exercising before – I was SO impressed with the quality, designs, and overall comfort.
I thought it'd be fun to share a few of the outfits I've been rocking so maybe you can try a few new pieces, too! And Rainbeau Curves was so nice to offer a discount code for you all! Just use code KENDALL at checkout to get 10% off, easy-peasy!
Look ONE: Blush Camo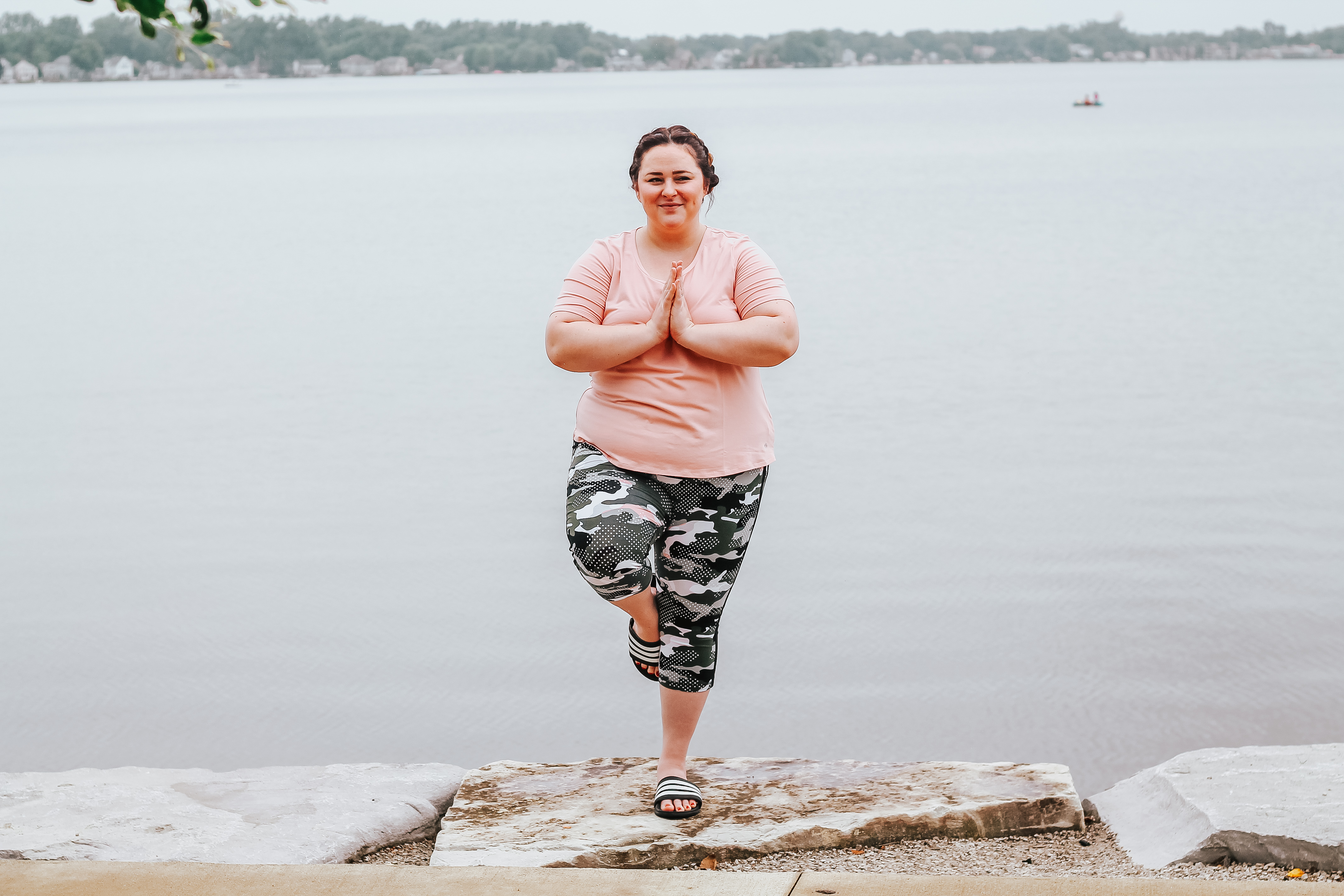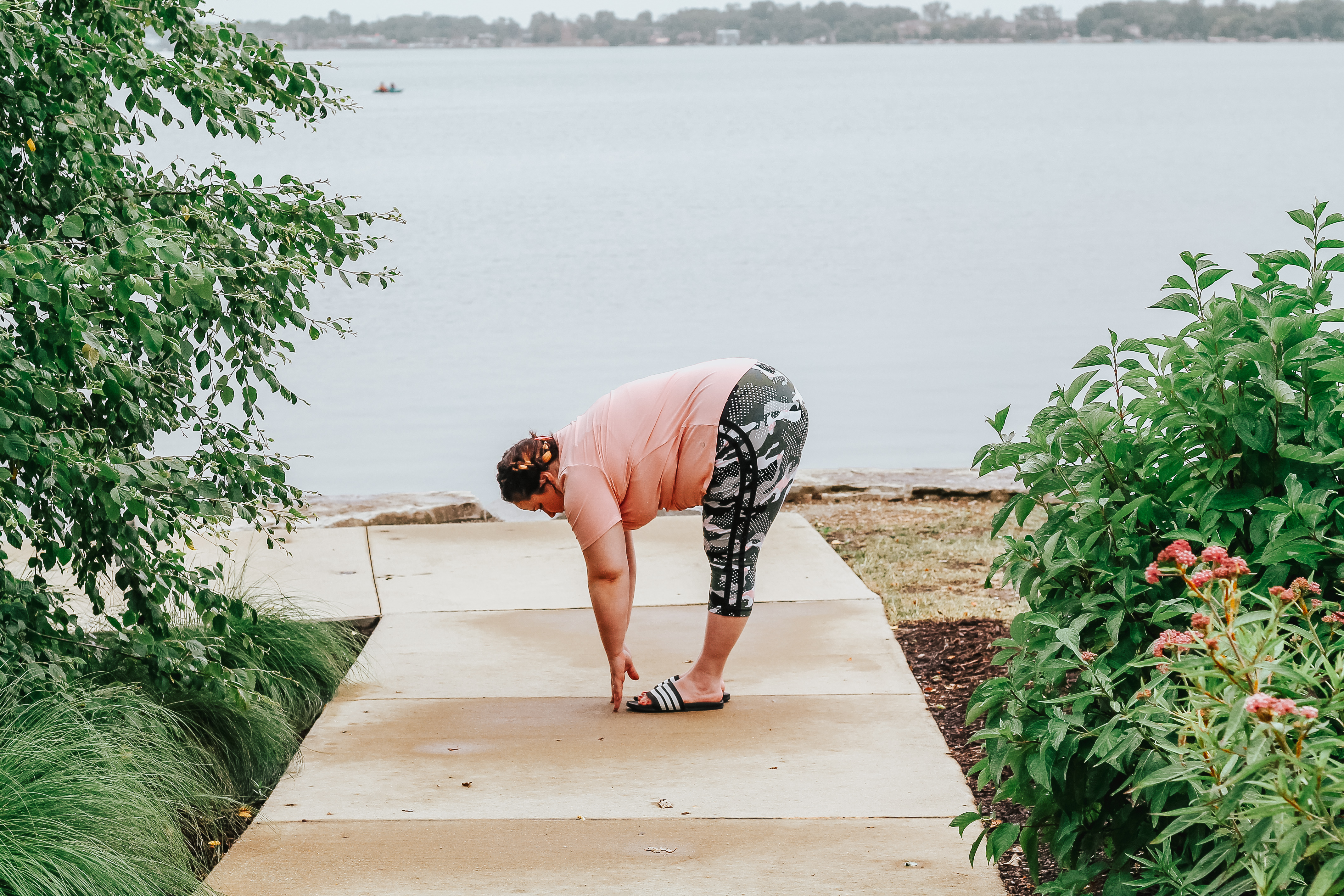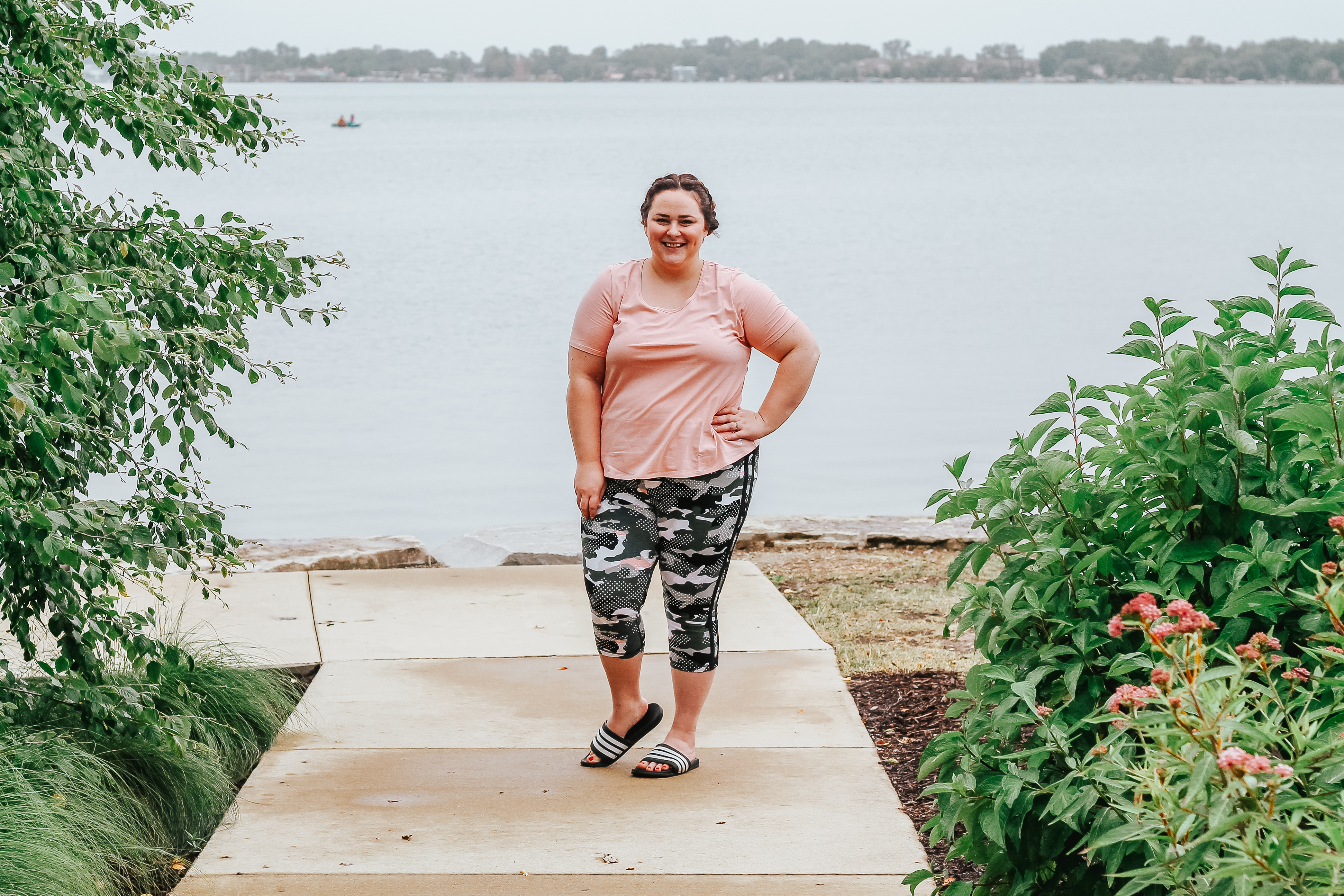 This outfit was so incredibly comfortable and perfect for a morning walk by the lake! I love going for walks by the water first thing in the morning to really start the day off right. It's quiet, the water is calm, and it's just the perfect time to reflect and enjoy the scenery.
look two: Teal and Black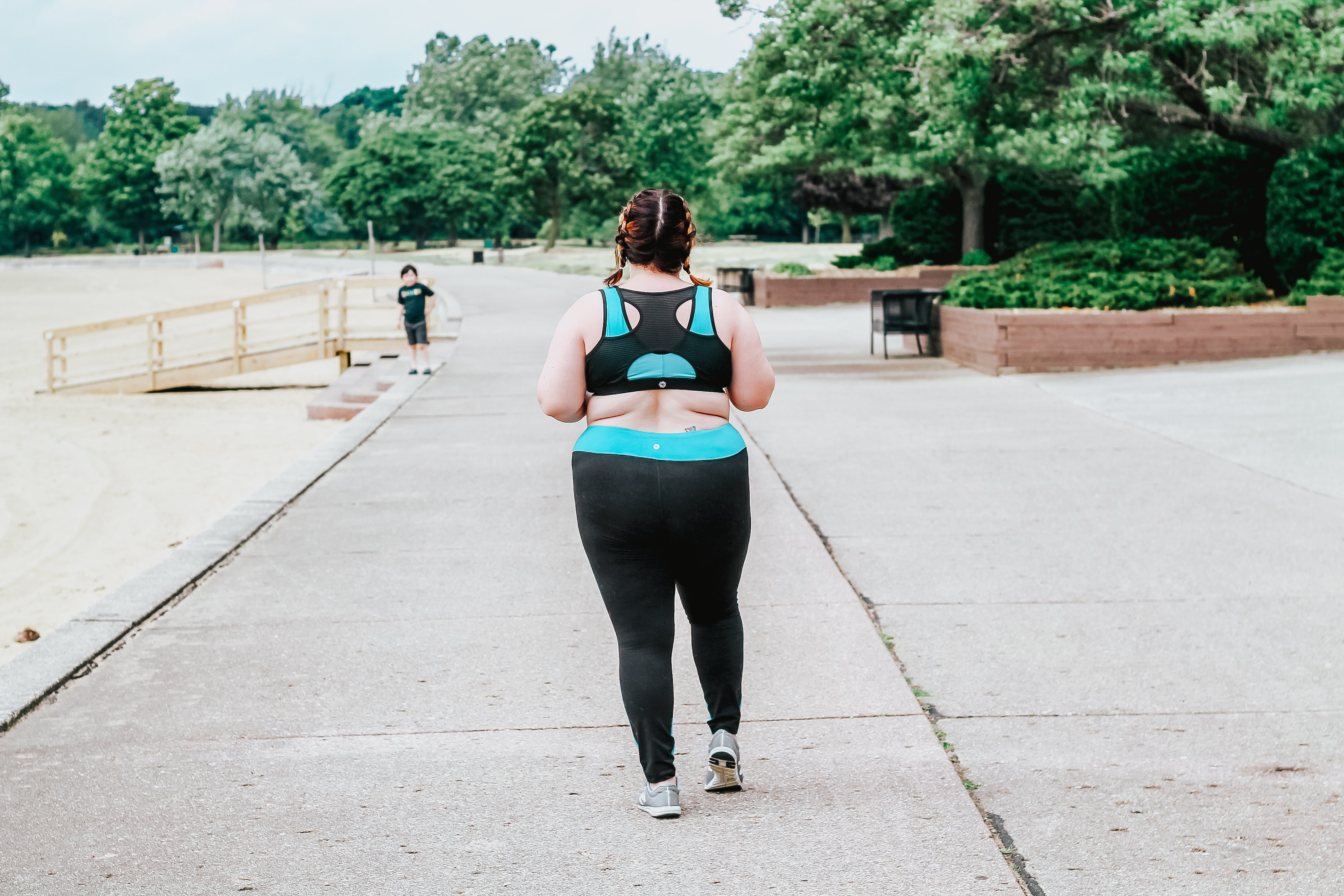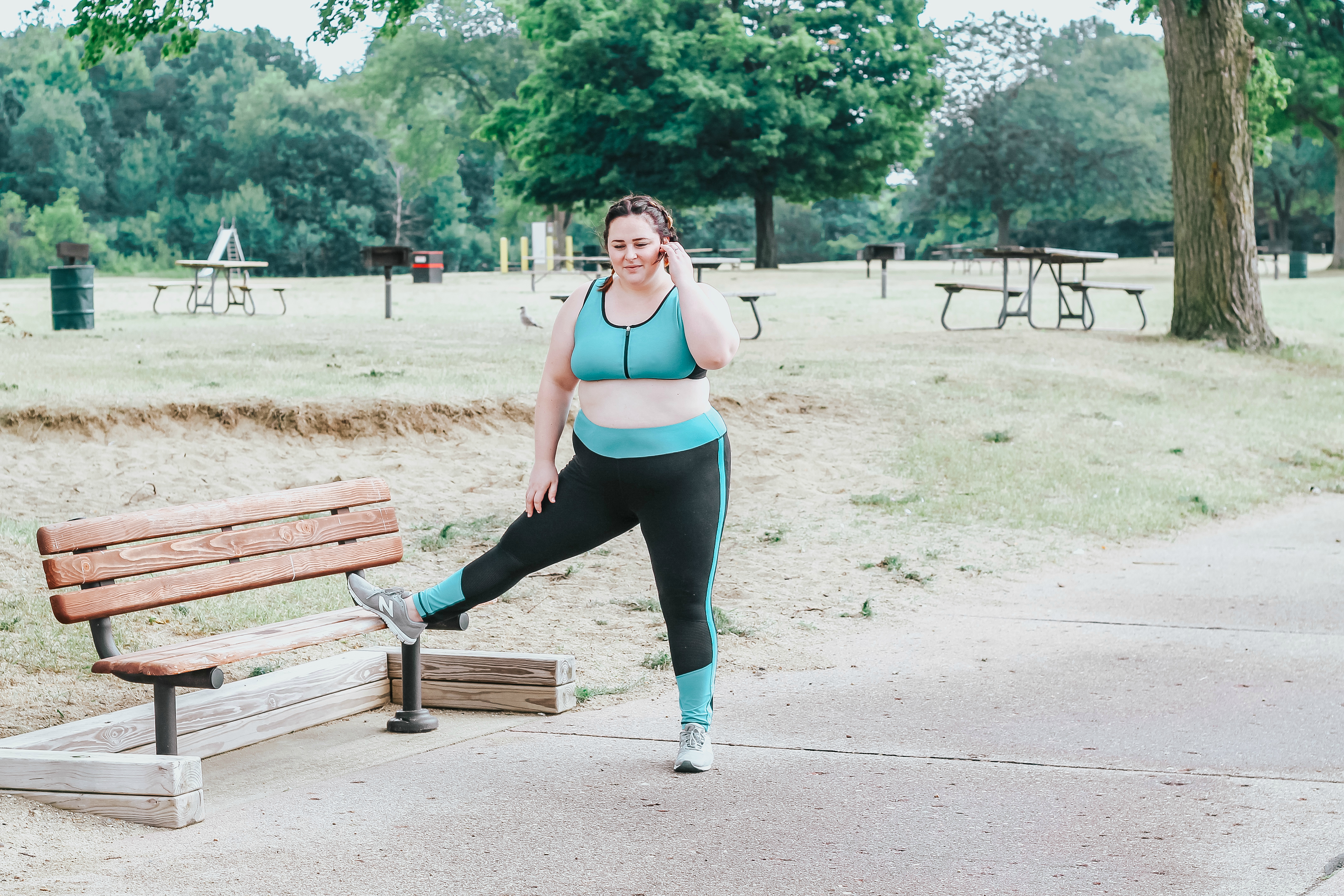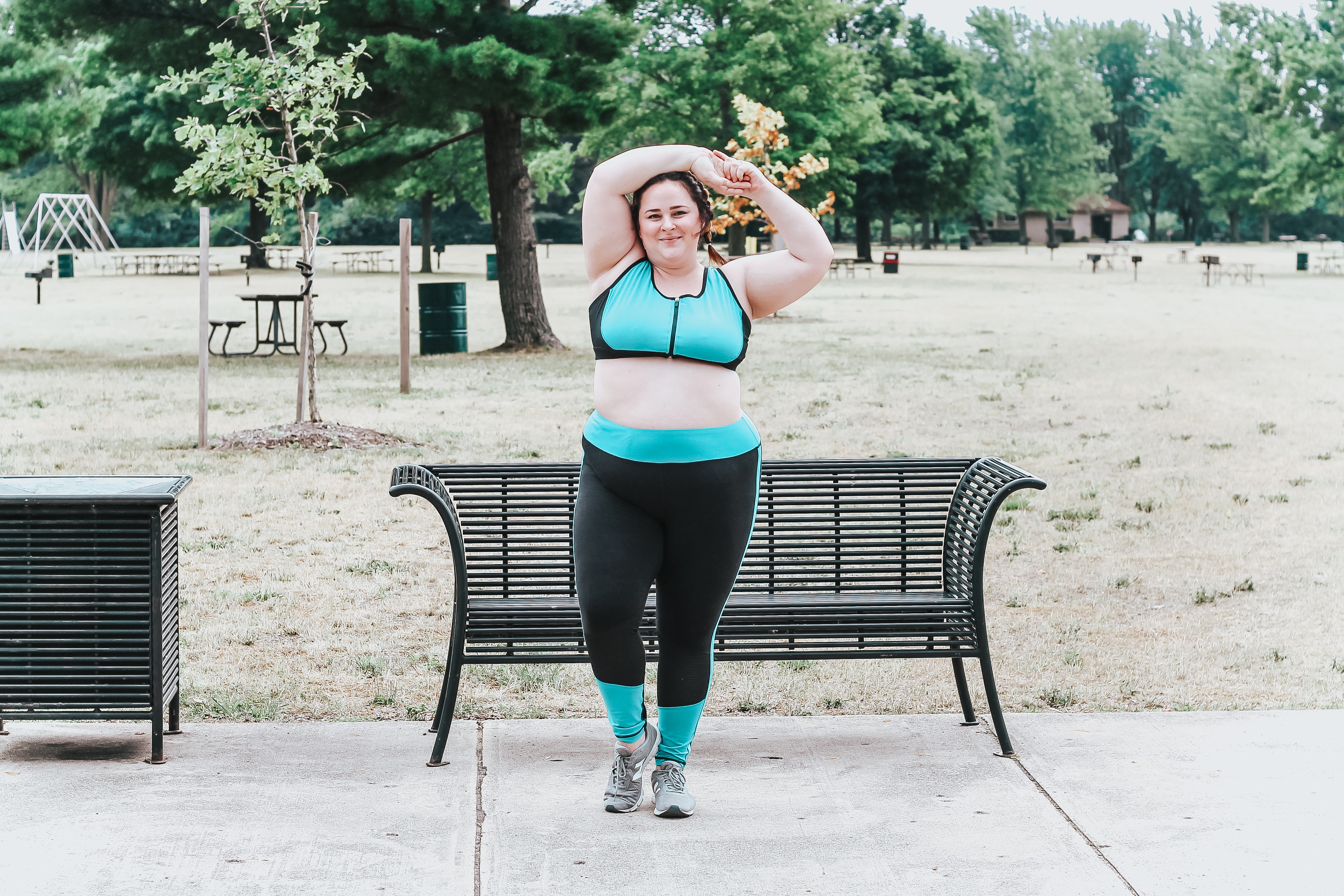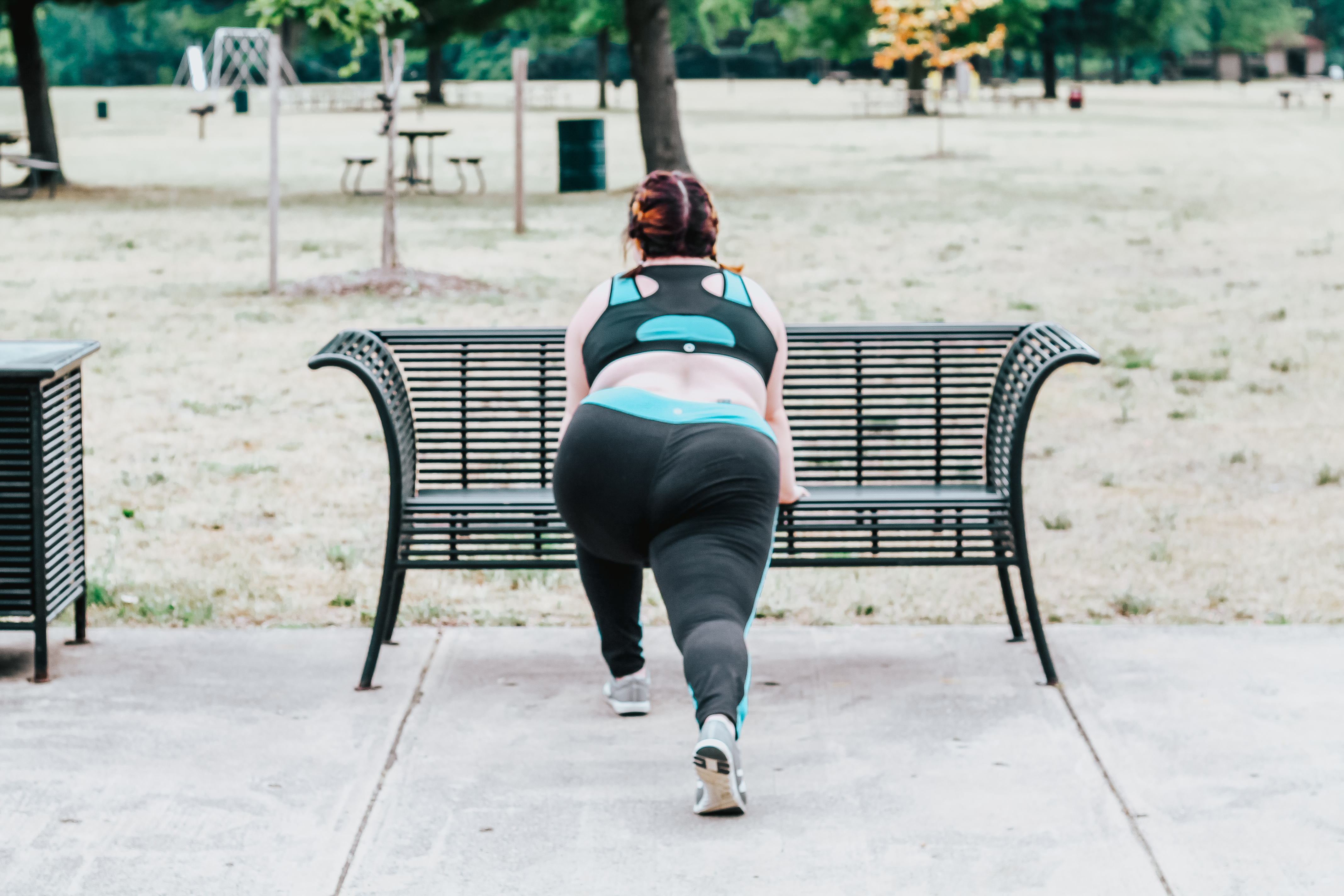 This second look was so much fun to rock while going for a run with my kiddos! I love exercising with them because they always encourage me to push myself further. Sure, exercising with my boys means everyone gets to see them run laps around me, but that's okay because at least I am out there and moving!
This sports bra and leggings set is so comfortable, breathable, moveable, and just so cute, too! I love teal and black together and I LOVE that the sports bra has a zip-front because it's so easy to put on and take off! No awkward over-the-head smushing everything into the bra. So brilliant!
LOOK THREE: GREEN AND BLACK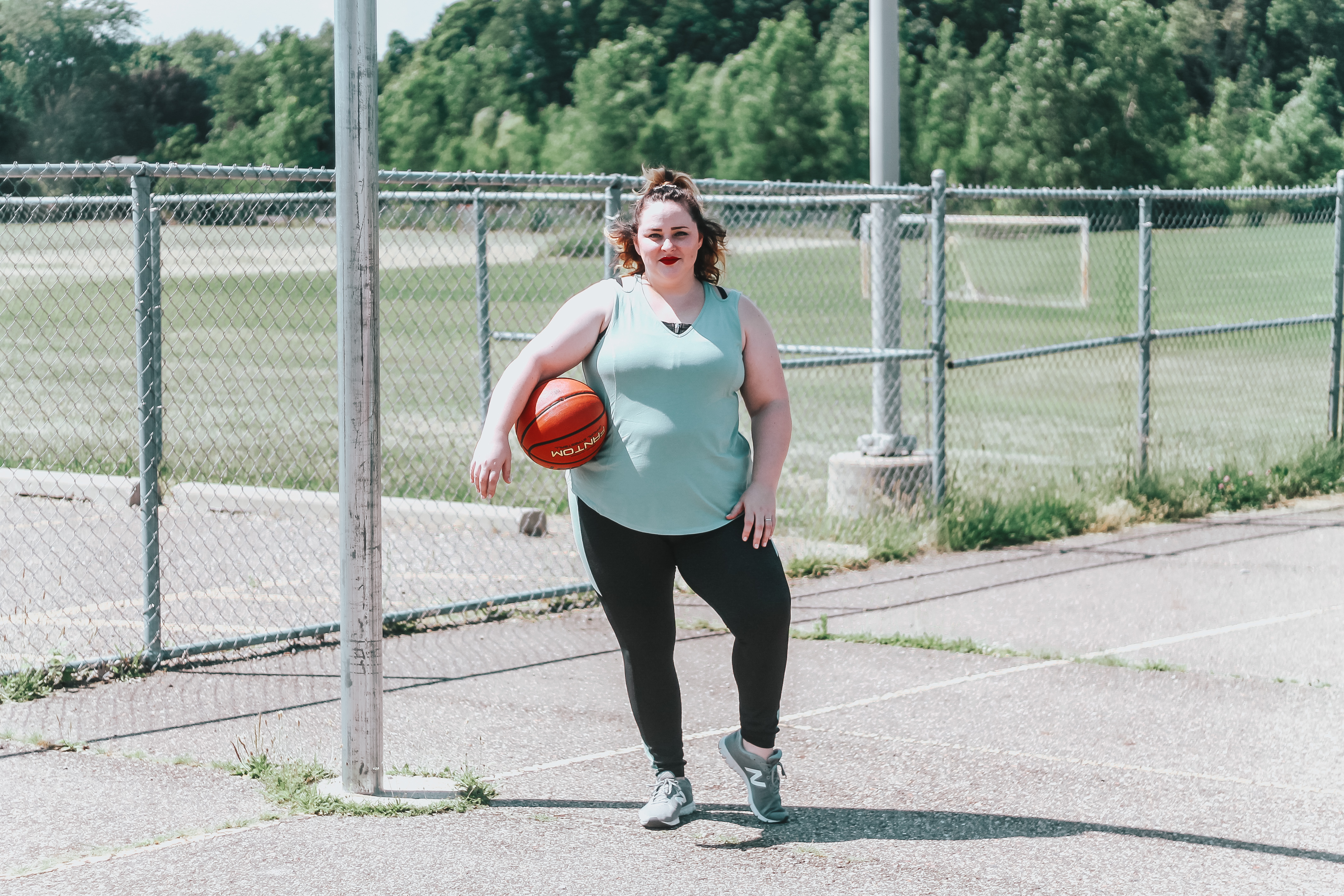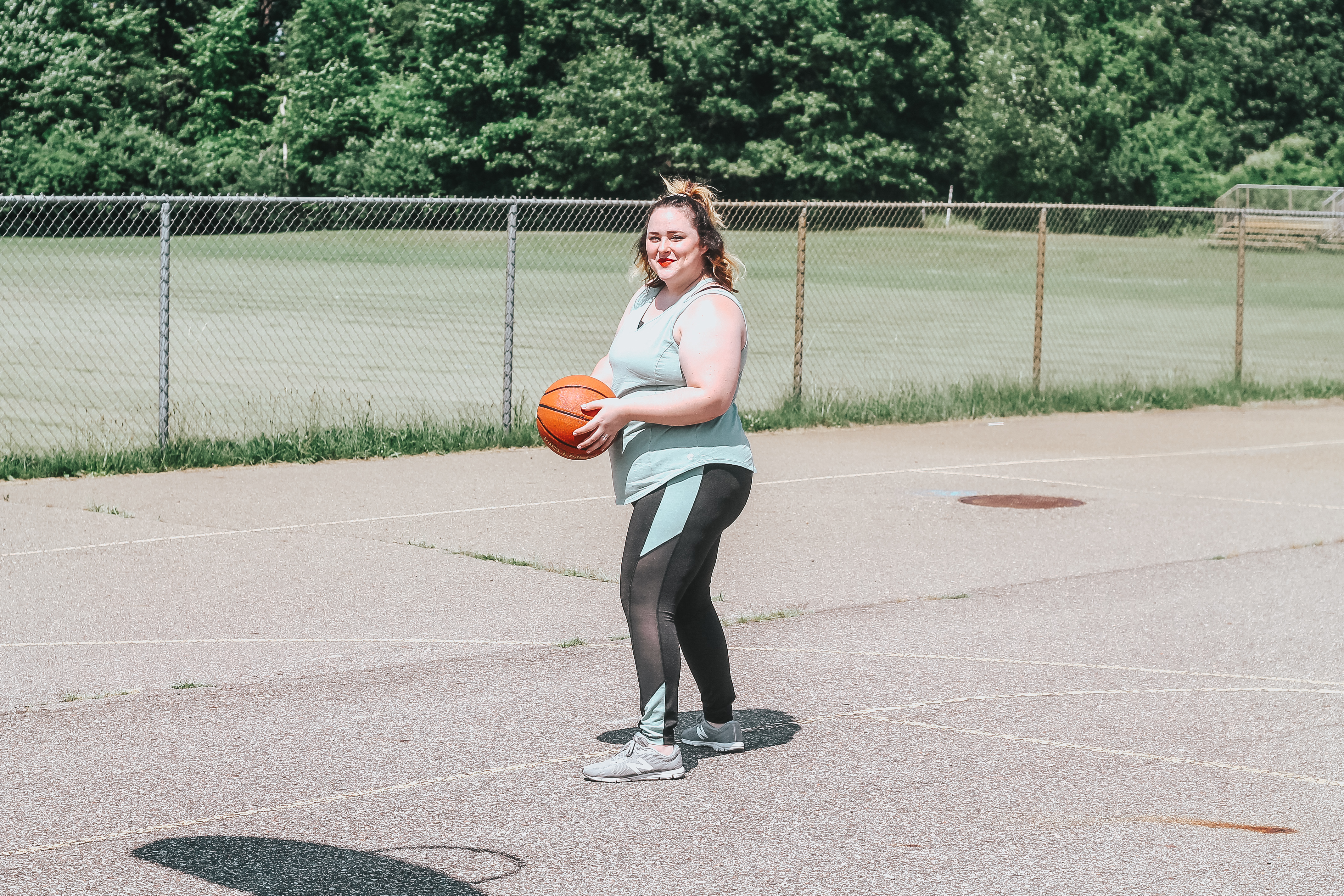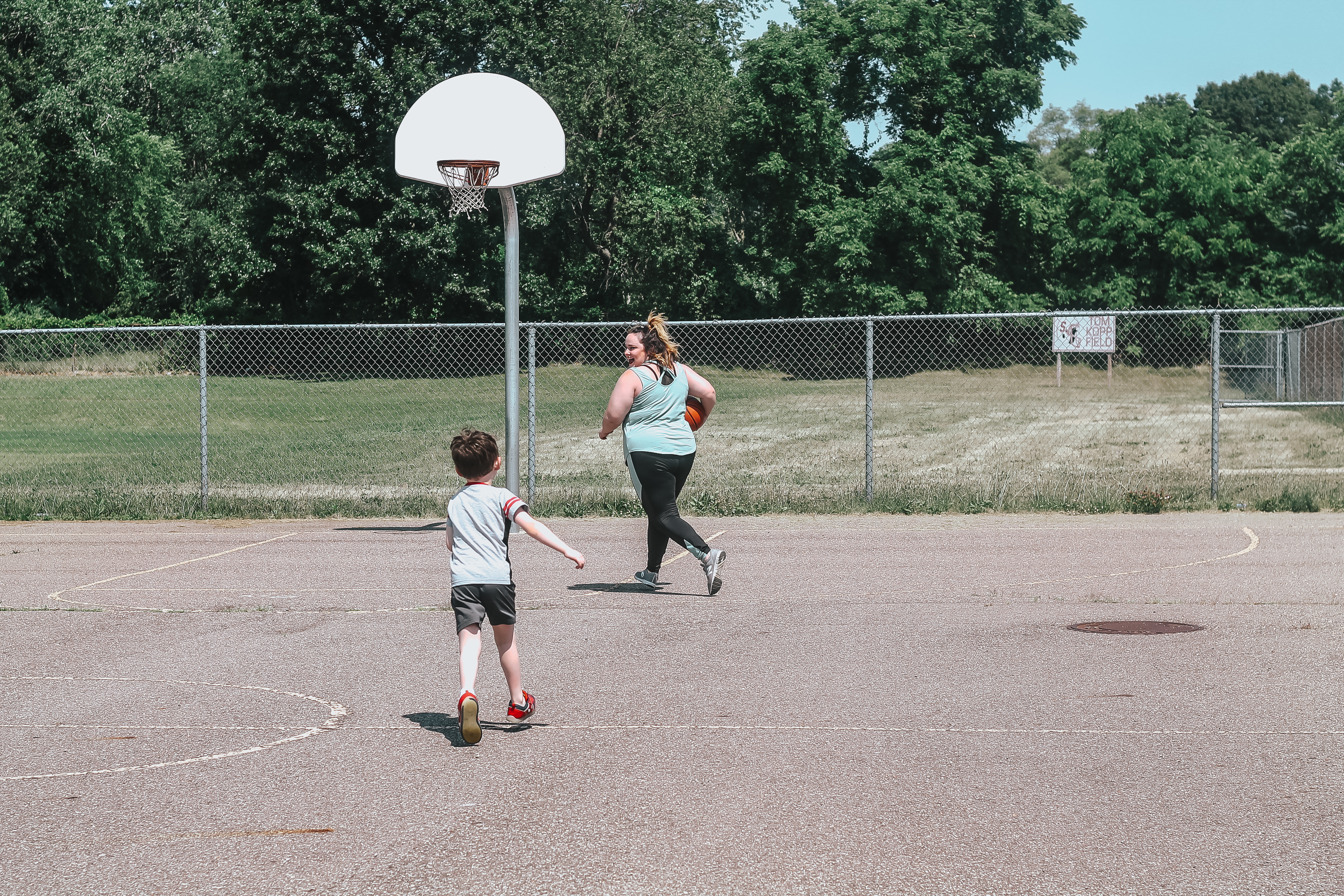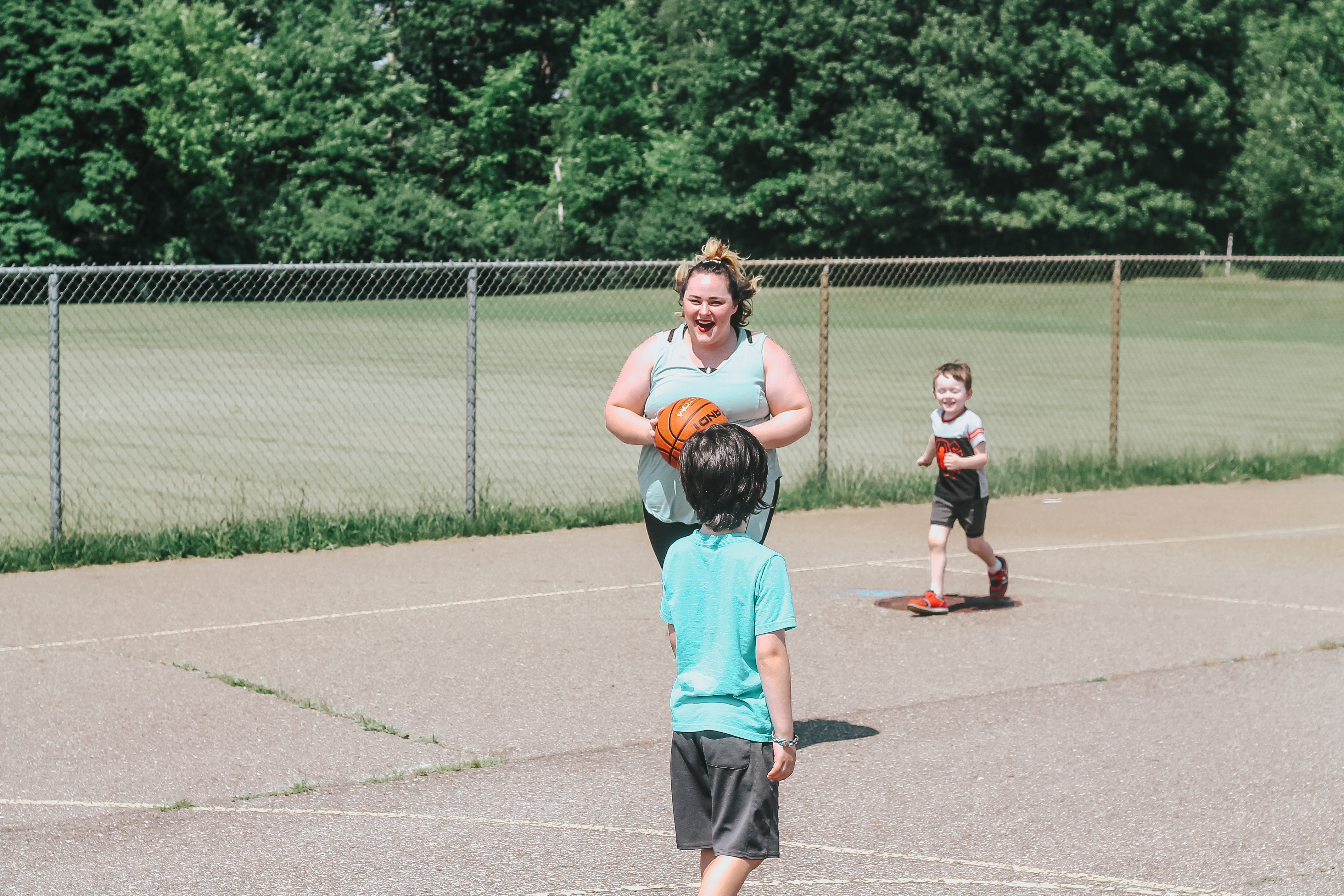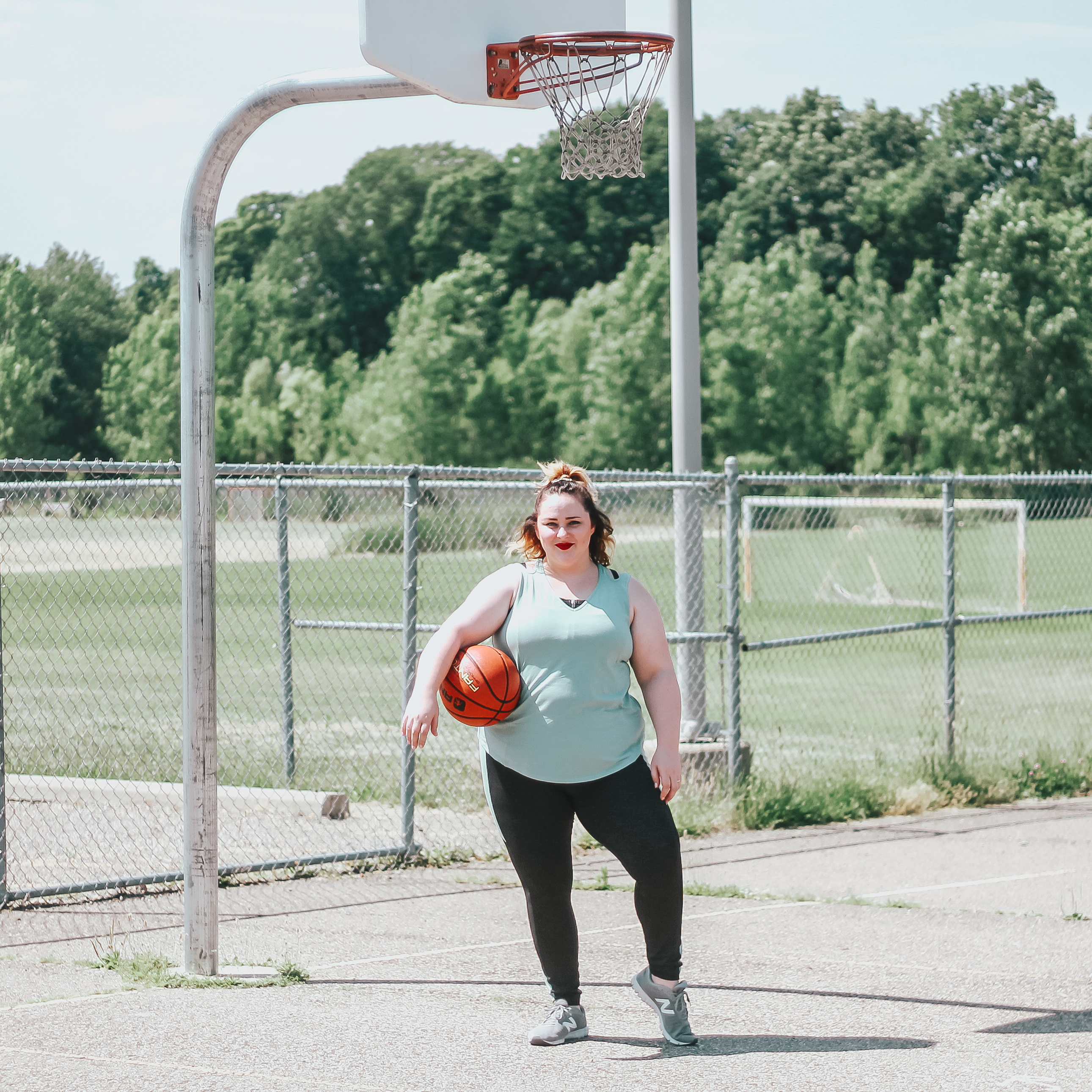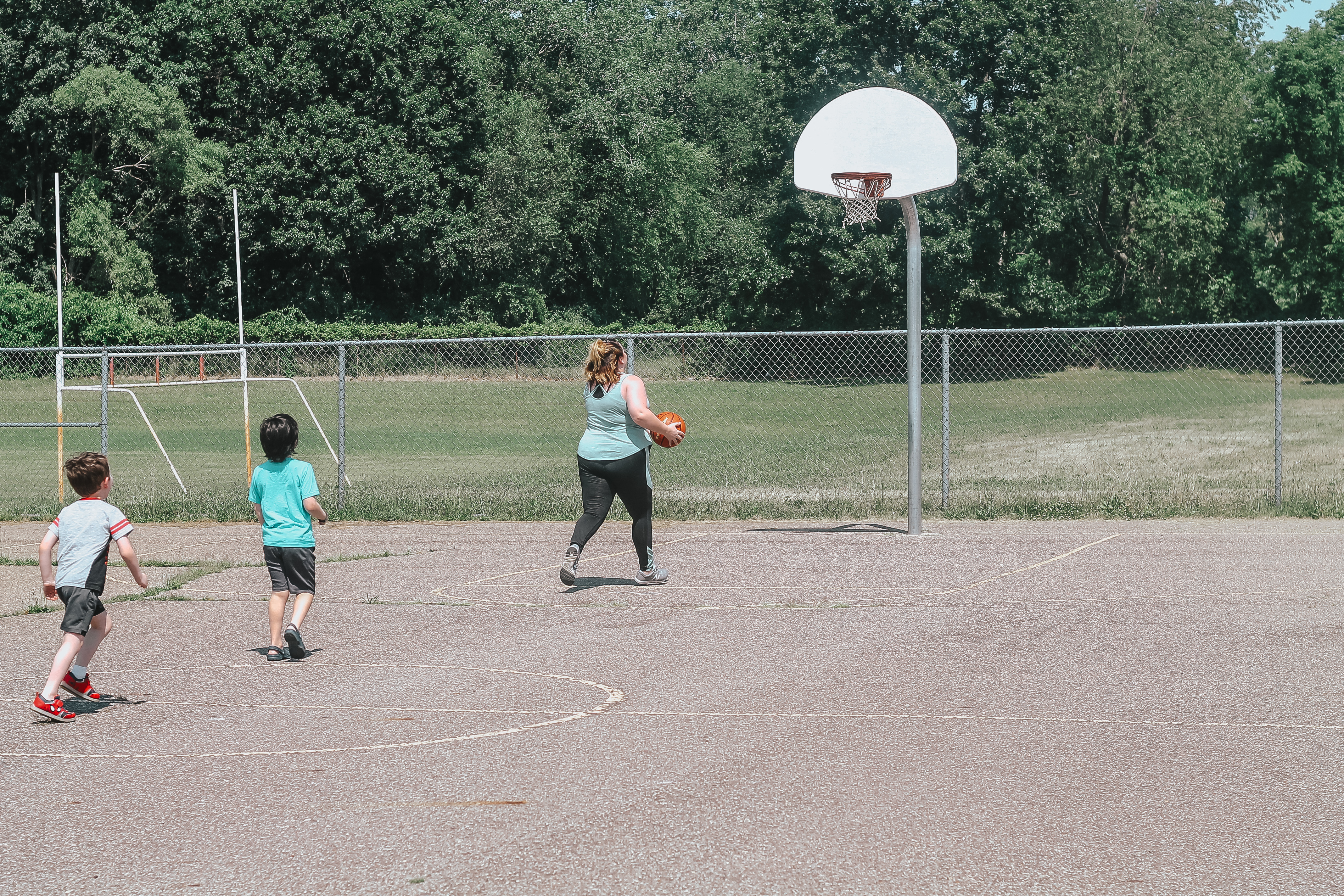 Who's ready for some basketball? I loved wearing this tank, bra, and leggings while schooling my boys at H-O-R-S-E. It's one of ou fav games to play together outside and the boys get a kick out of their 'ol momma shooting hoops! The leggings are compression so you feel very supported when wearing them. My tummy stays in place (I hate when you get leggings that roll down while being active – this doesn't happen with Rainbeau Curves).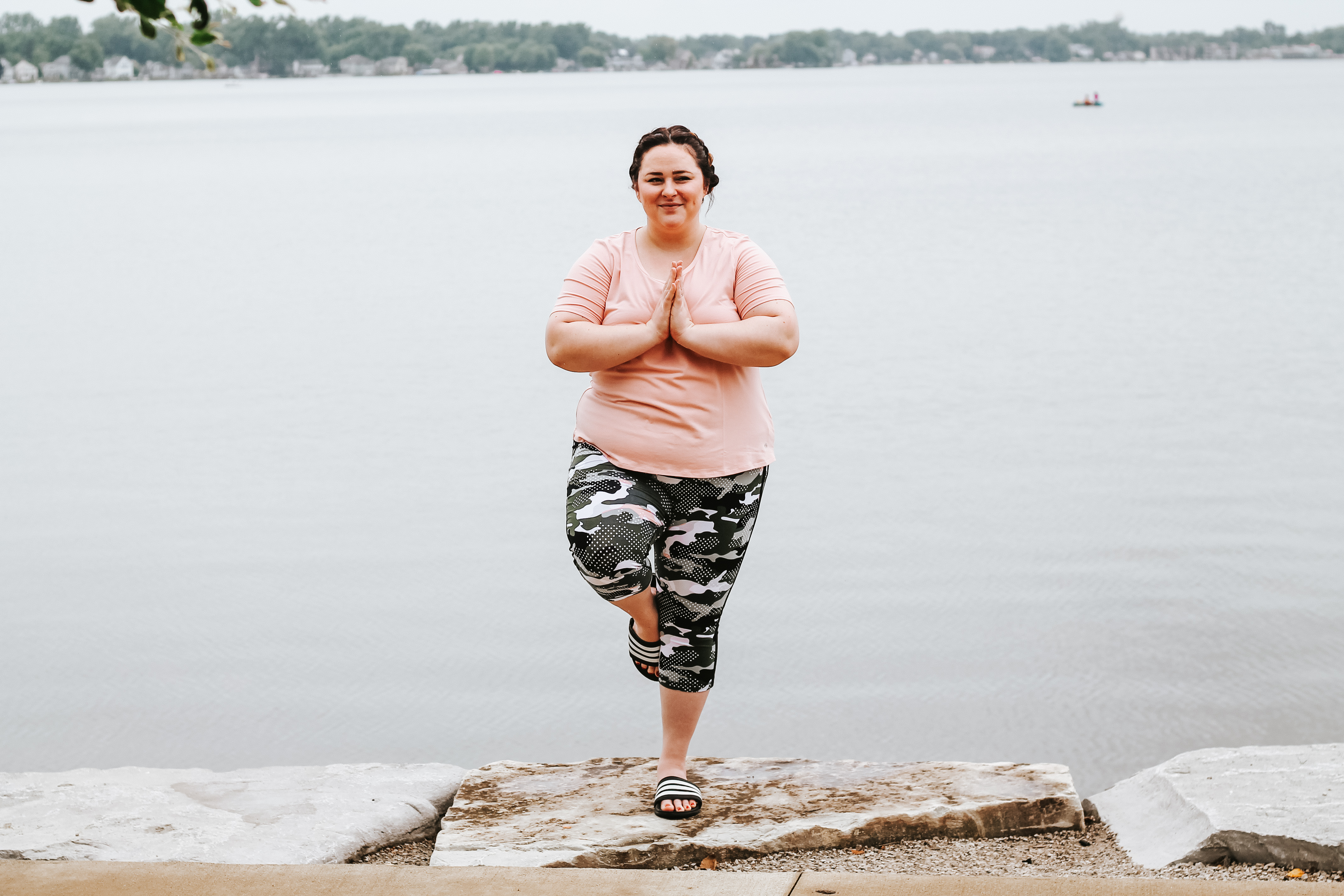 Overall Impressions: LOVE! I truly can't explain how comfortable all of these pieces are. By far the most comfortable plus size activewear I've ever worn. If you're looking for comfy, affordable work out sets, this is the place to go!
And don't forget that you can use code KENDALL to save on your order!
Happy Exercising!
Love this post? Pin it for later here: