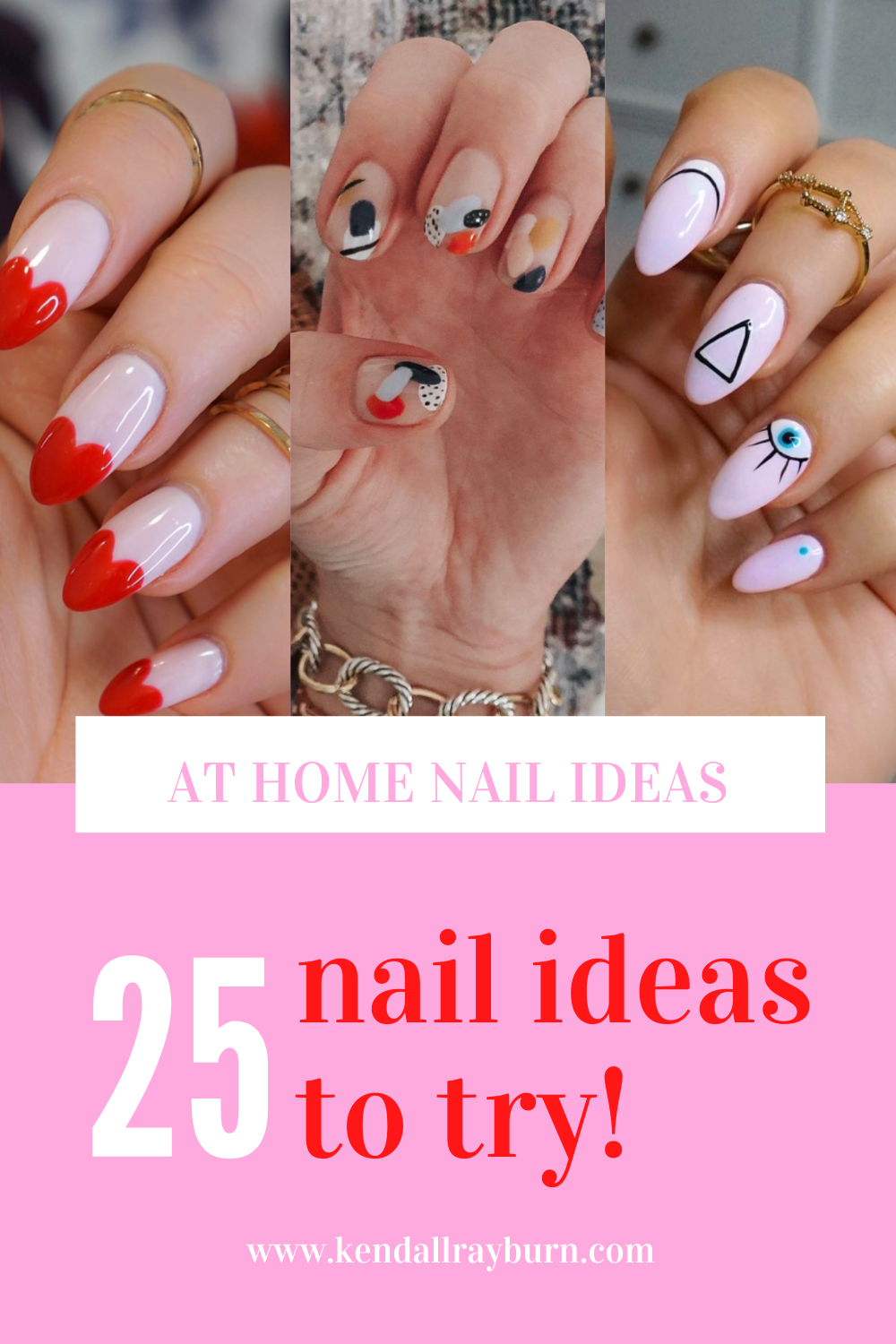 Heyyyyyy ladies!!
I am so happy to be sprinkling this little piece of beauty onto your screen today! I wanted to share a few fun ideas I came across because 1) my nails need some HELP 2) Nails are a fun way to self-care and bring a little more joy to our daily lives. When my nails look pretty, it makes me feel better. So I will be sharing new and different nail ideas here as often as I can to add to the collection! Then, you can reference them whenever you need to!
25 At-Home Nail Ideas
So tell me – which of these at-home nail designs will YOU try? I'm so excited to dive in and try all of these new colors and combinations! Now is a great time to learn a new skill and I have a feeling I am going to get hooked on nail polish and styling tools! If you have another fun DIY idea we can add onto our next post, be sure to reach out and share it!
Happy Nail Polishing!
Love this post? Pin it for later here: