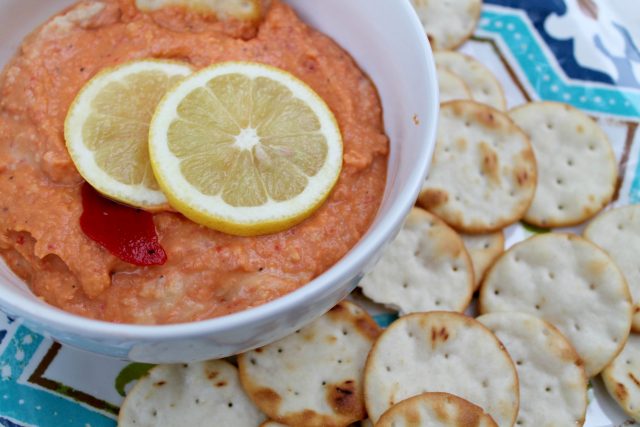 Hello again, folks!
Hope you're having an awesome Monday! Ever since we cleaned up our backyard space I have loved just sitting back there and relaxing with my family. The boys are usually busy running around and playing and William and I are sitting on the patio just watching them – they've really started interacting with each other and it's so fun to watch!
Anyways, when I have a day off I love to spend it at home in the backyard with my family. And whats spending the day outside when you don't have lots of yummy snacks? I'm so excited to share this particular recipe with you because 1) It's simple 2) It's delicious! I am all about making cooking and snacking easy!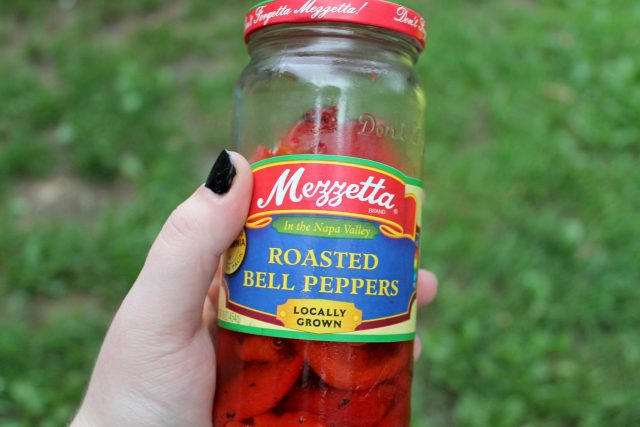 So, are you ready for the easiest hummus recipe ever? Good, because I've got one for you! For the recipe I'll be using these delicious Roasted Red Bell Peppers, Mezzetta harvests their peppers from all around the world at their peak ripeness so they're flavorful and fresh! Don't they just look gorgeous?
You'll Need:
Steps:
Combine all ingredients into blender, blend until smooth.
See? I told you it was easy!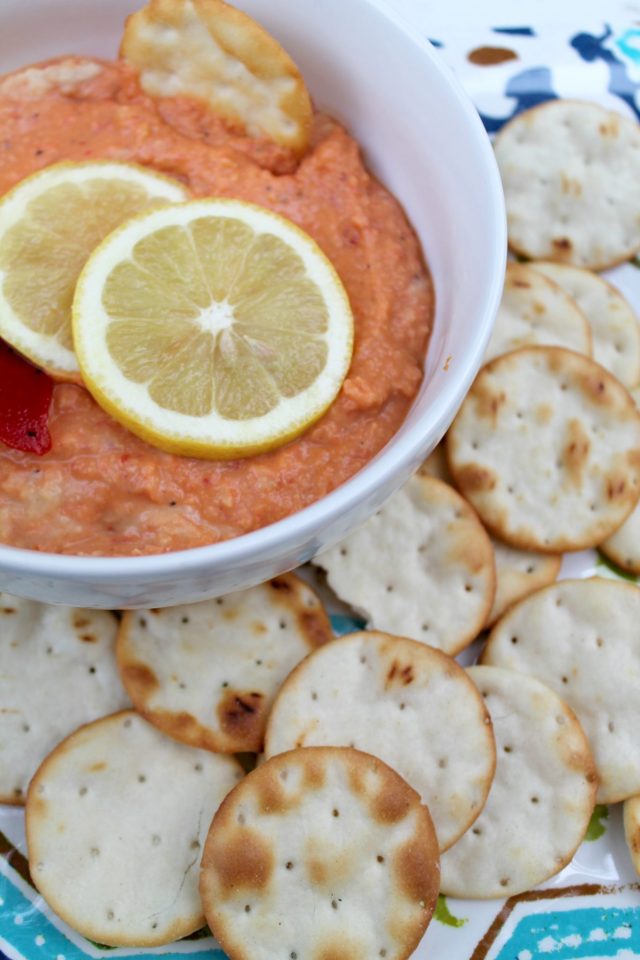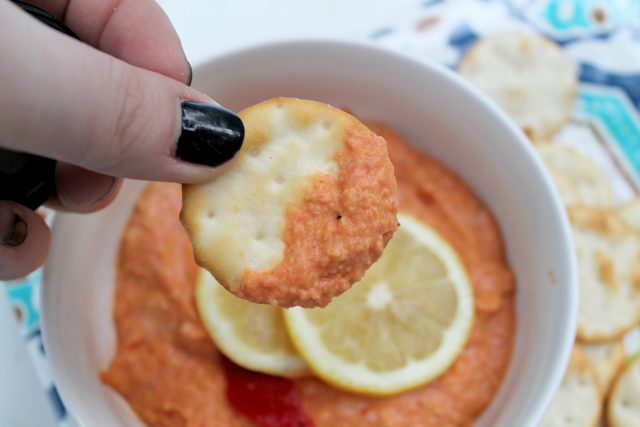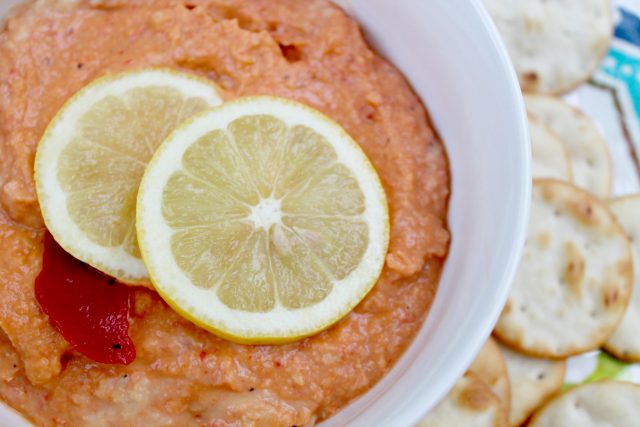 I love to serve this hummus with pita bread chips (they're gluten-free) and I picked them up at the grocery store. I think they really complement the roasted red pepper hummus perfectly!
Head HERE to download a $5.00 coupon when you spend $25.00 on any Dixie® Plates, Dixie Ultra® Plates and Bowls, Vanity Fair® Everyday Design Collection, Mezzetta® Peppers and Olives, Banana Boat® sun care product 3 oz. or larger (excludes lip balm & trial sizes) and Wet Ones® Wipes.
Also, be sure to enter the Mezzetta Summer Survival Kit Giveaway! Each month they'll be hosting one summer themed giveaway HERE, you can enter once a day for your chance to win!
And here's a fun giveaway so you can purchase everything you'll need to make the Mezzetta hummus + more! Enjoy, friends!
$50 PayPal Giveaway