Disclosure: This post is in partnership with Hickory Farms as I am a proud ambassador for the brand. #HickoryHolidayTeam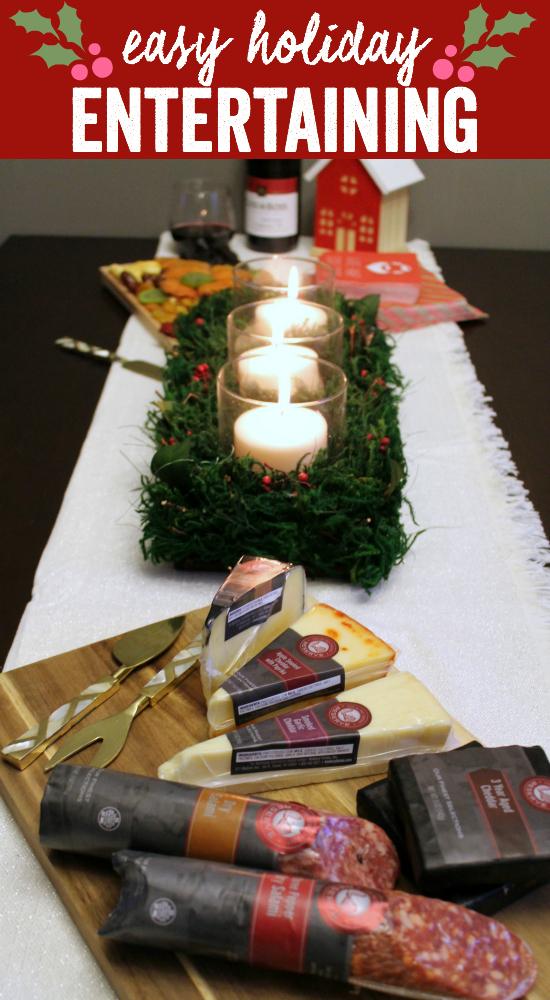 Hi, friends!
Hope you're having a great day! As you may know, I'm a huge fan of Hickory Farms products. I especially love the products for easy holiday entertaining. I appreciate the care Hickory Farms puts into the packaging of their products as well, they're always so put together and perfect to display!
The Orchard's Finest Deluxe Dried Fruit Tray is a perfect example, just unwrap and it's ready to serve! It's a collection of eight different fruits, served on a cute wooden tray. It's a great healthy addition to your holiday table! Plus, I love the colors and variety! Mix and match to create your own delicious fruity combo! Just put out the tray and some napkins and toothpicks and guests can serve themselves!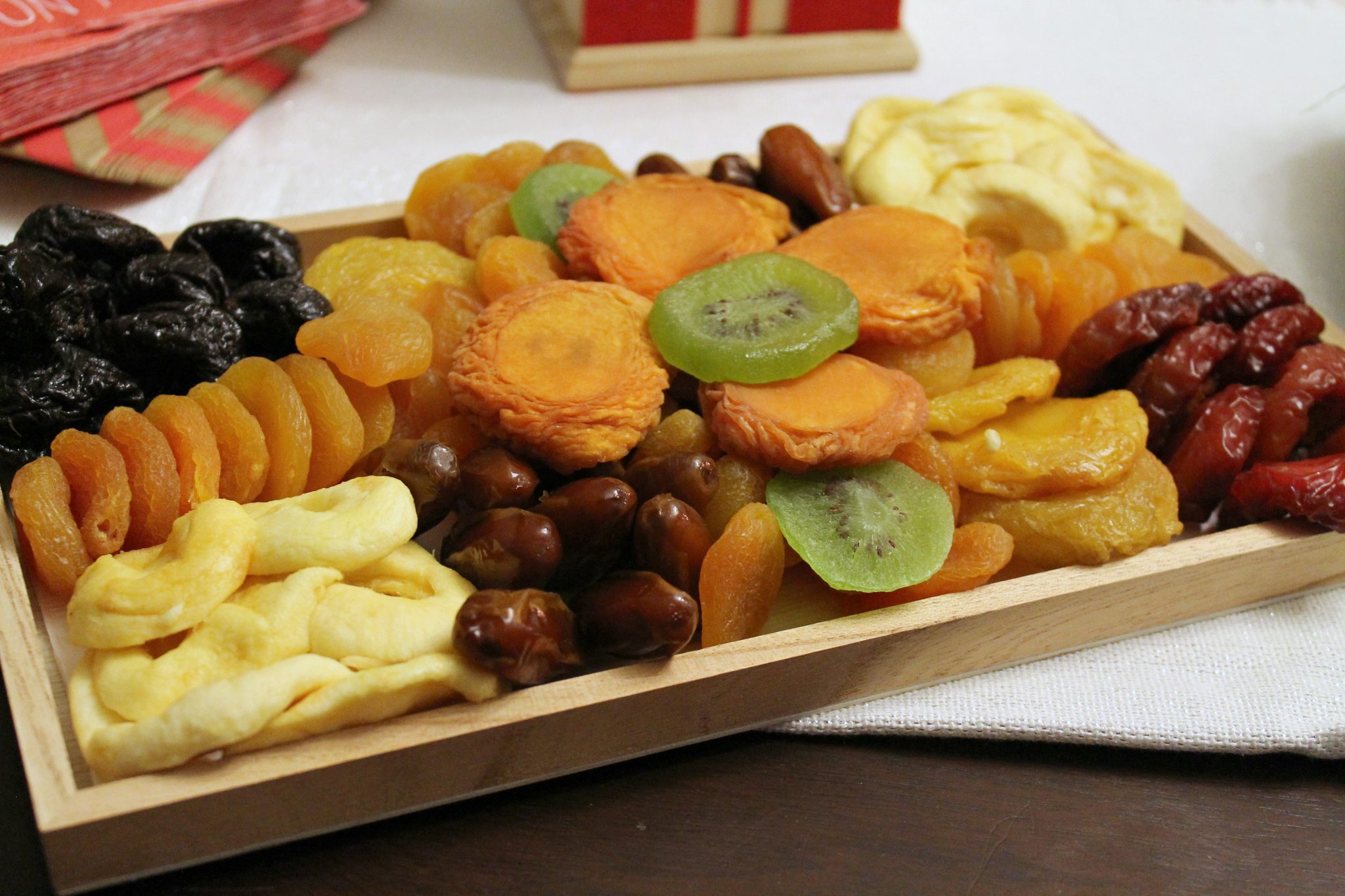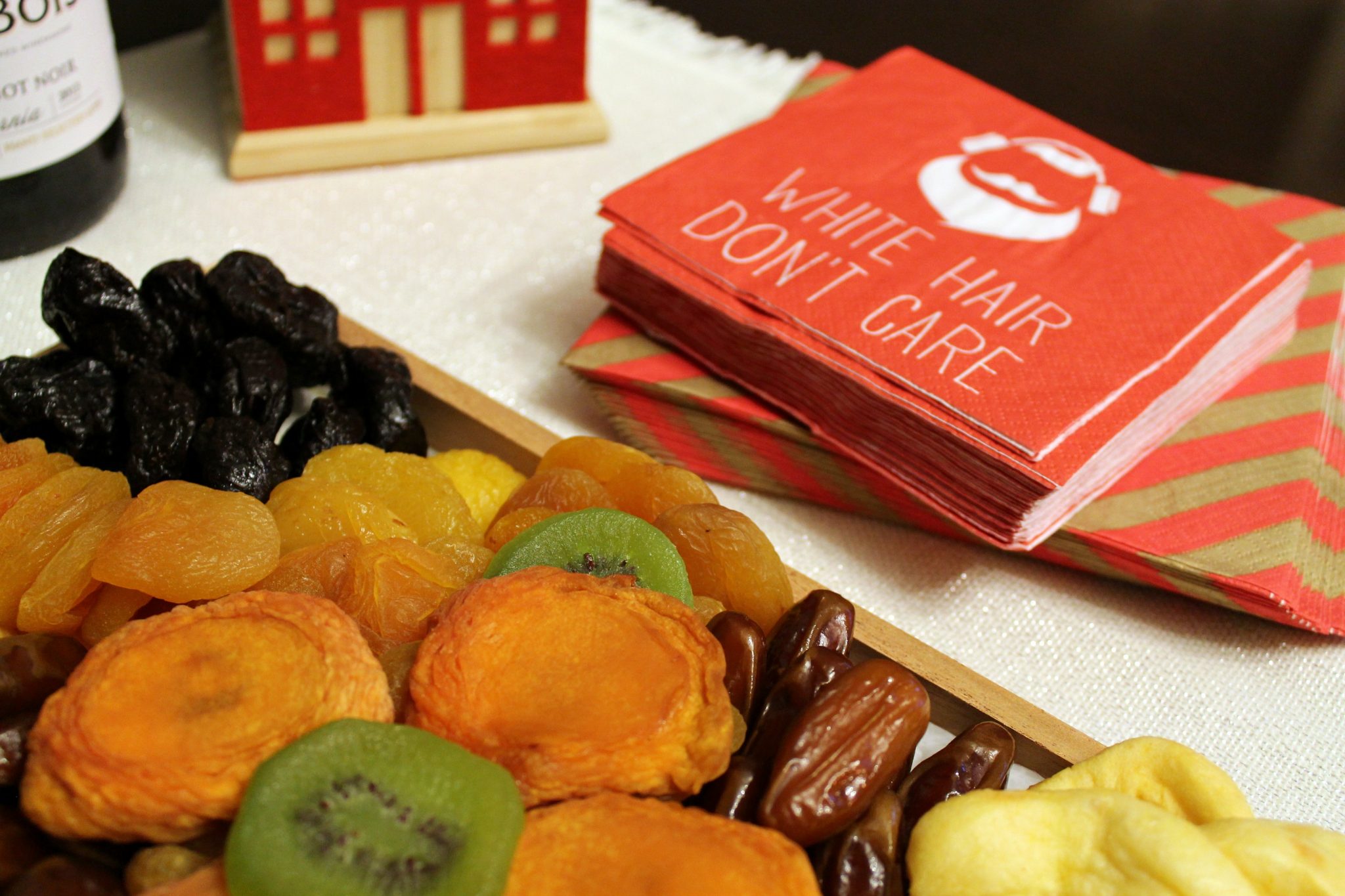 But, my absolute favorite for entertaining is the All The Cellar's Best Gift. It's easy holiday entertaining in a box, literally! Everything comes so beautifully packaged in a wooden crate (which I think is so neat), and the packaging on the products themselves is so elegant!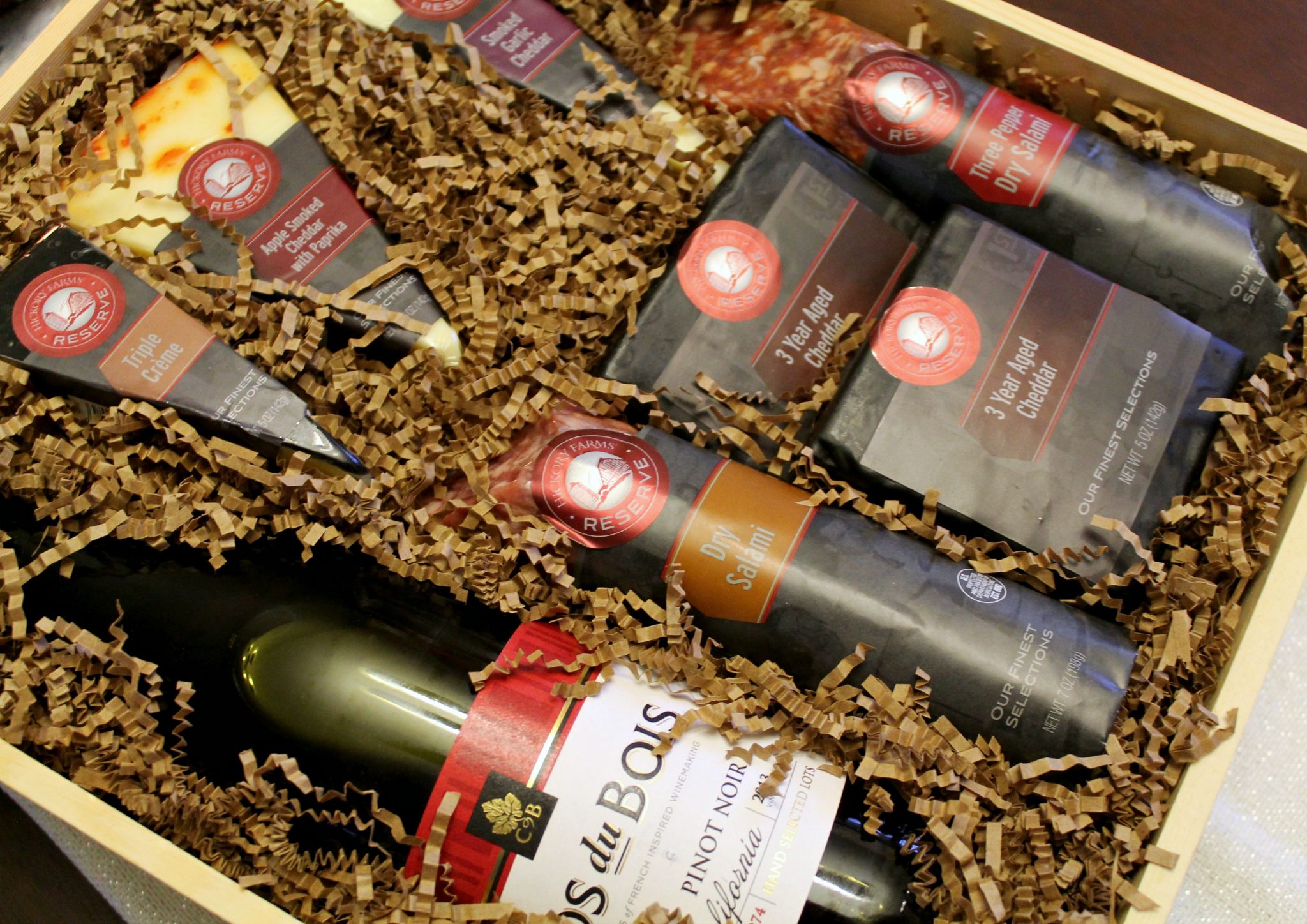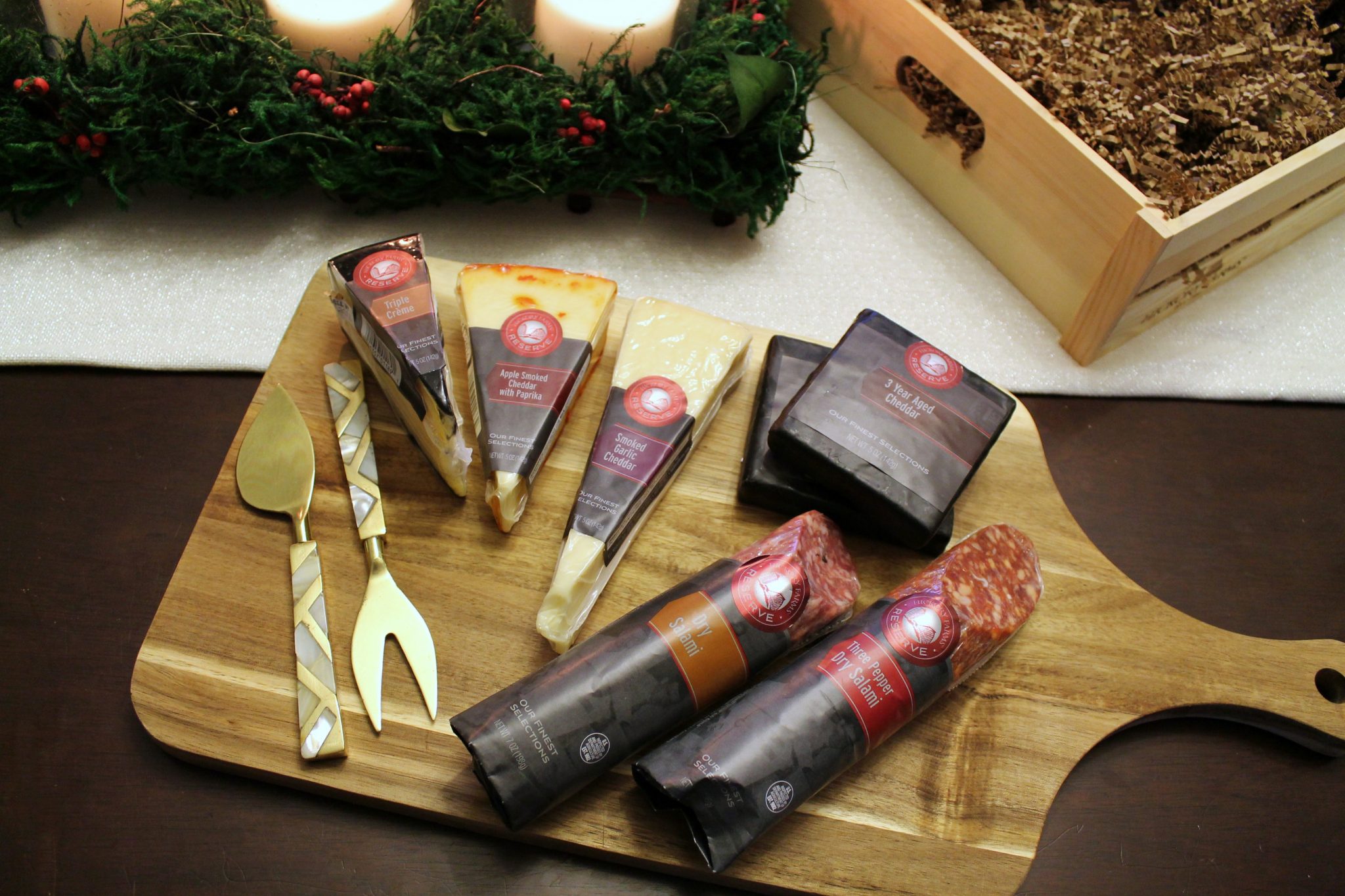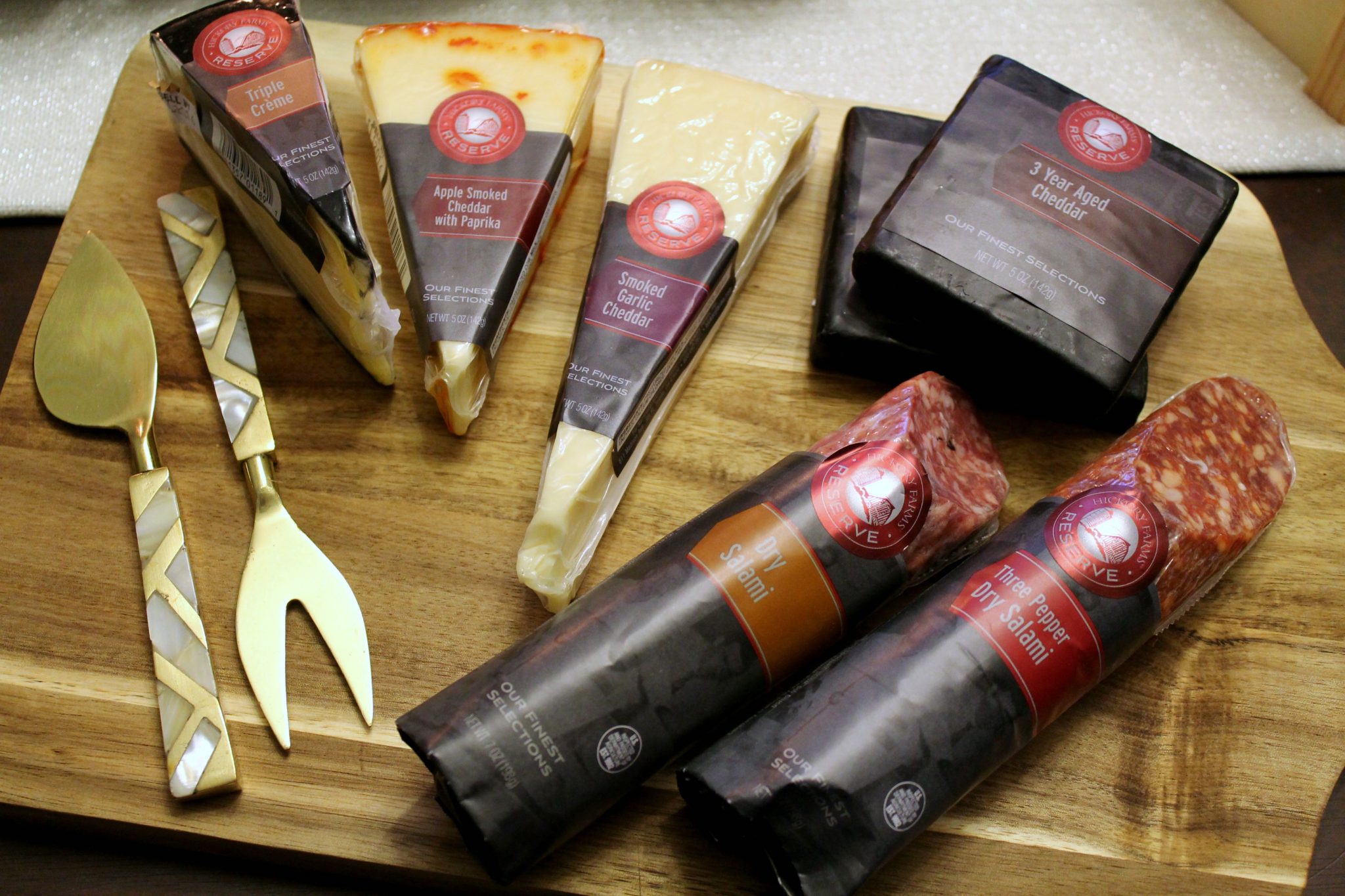 The All The Cellar's Best Gift Includes: Dry Salami, Three Pepper Dry Salami, Triple Crème Cheese, (2) 3 Year Aged Cheddar, Smoked Garlic Cheddar, Apple Smoked Cheddar with Paprika, Clos Du Bois Pinot Noir.
I recommend serving the salami and cheese with the Golden Toasted Crackers because they have this buttery crunch that really lends itself to the flavors of the other items. The Clos du Bois Pinot Noir that comes in the gift has notes of red raspberry, something unexpected and definitely delicious. And, I love adding lit candles in a centerpiece to make the table more relaxing and inviting, especially if you're having guests for an evening event.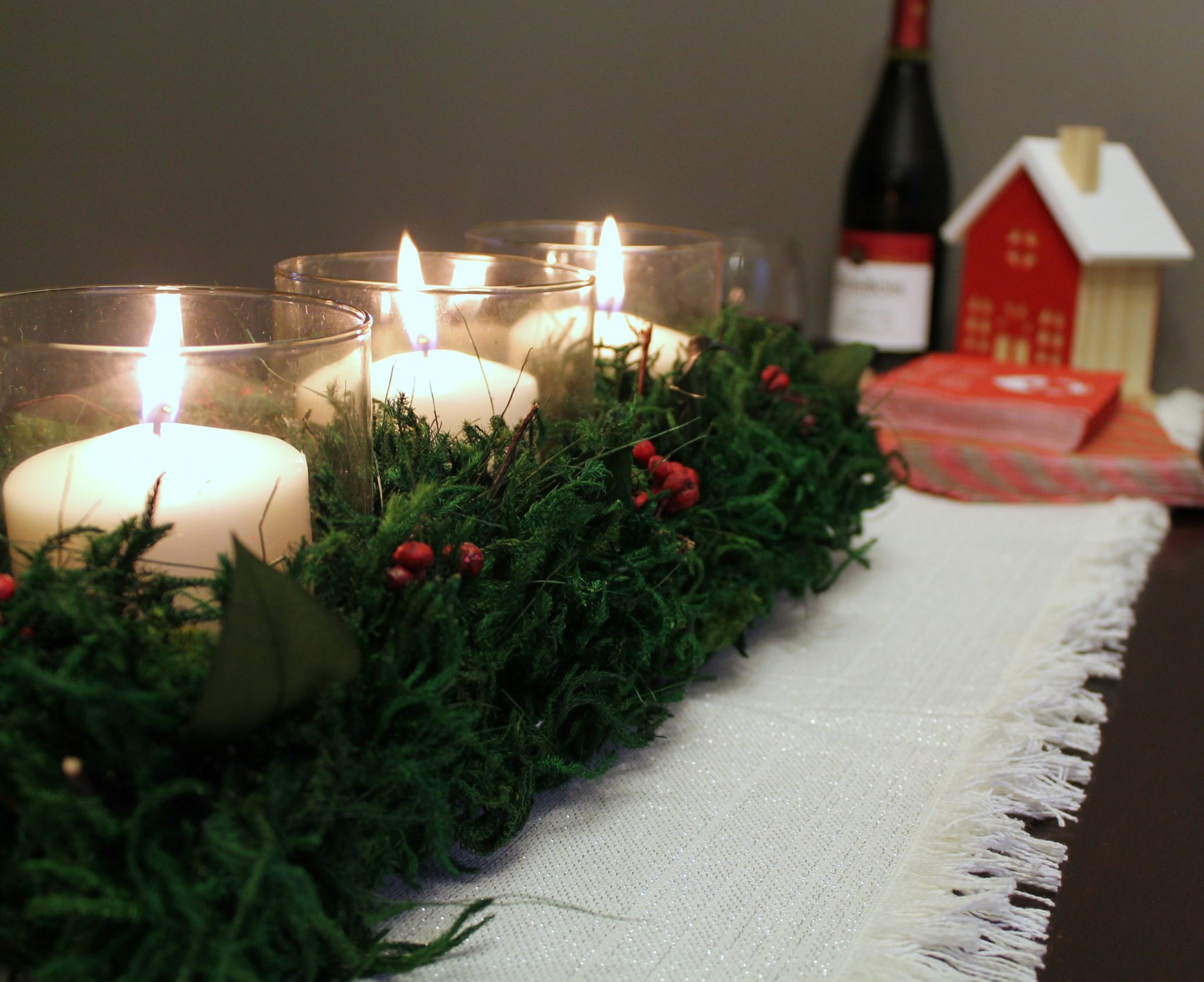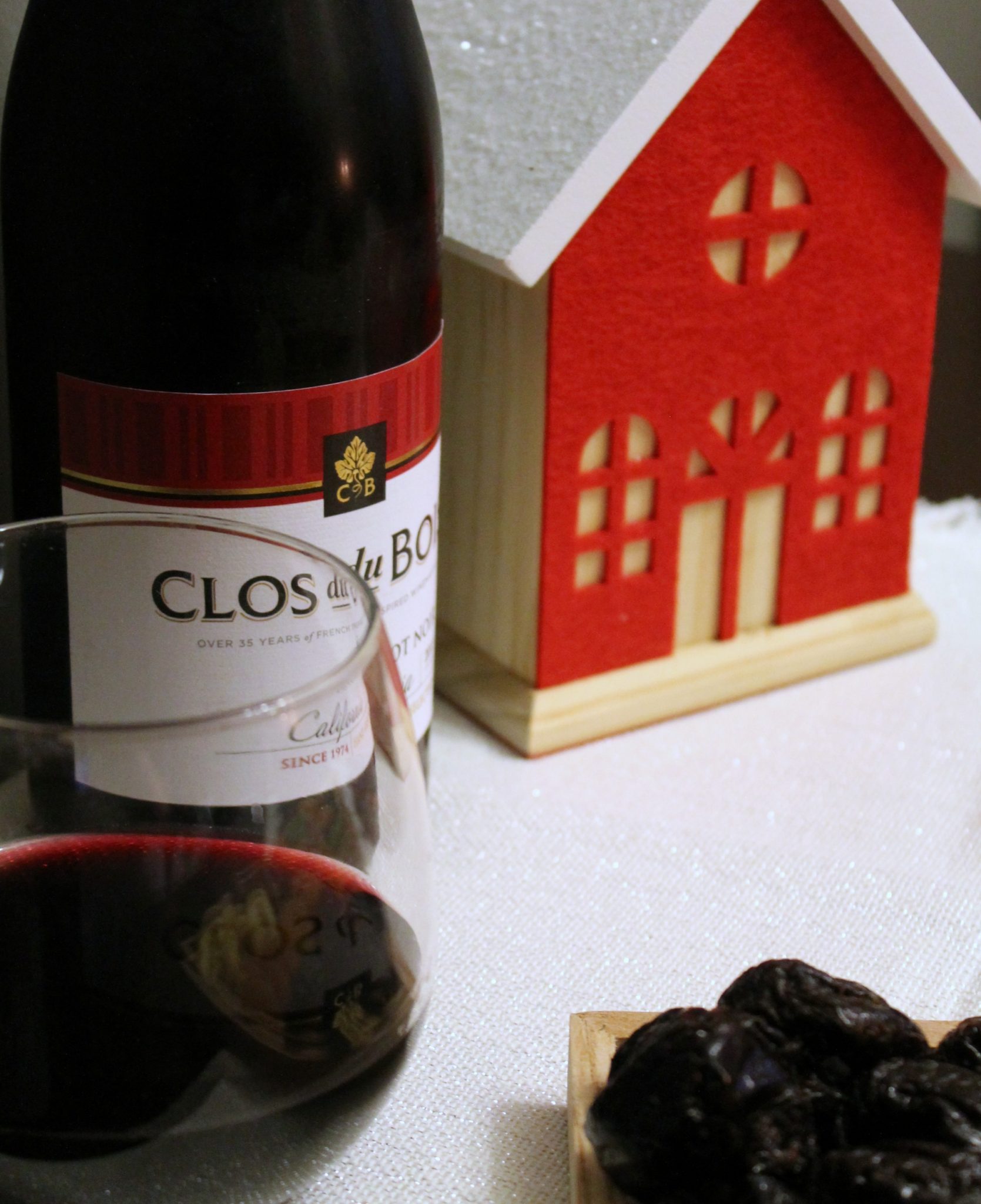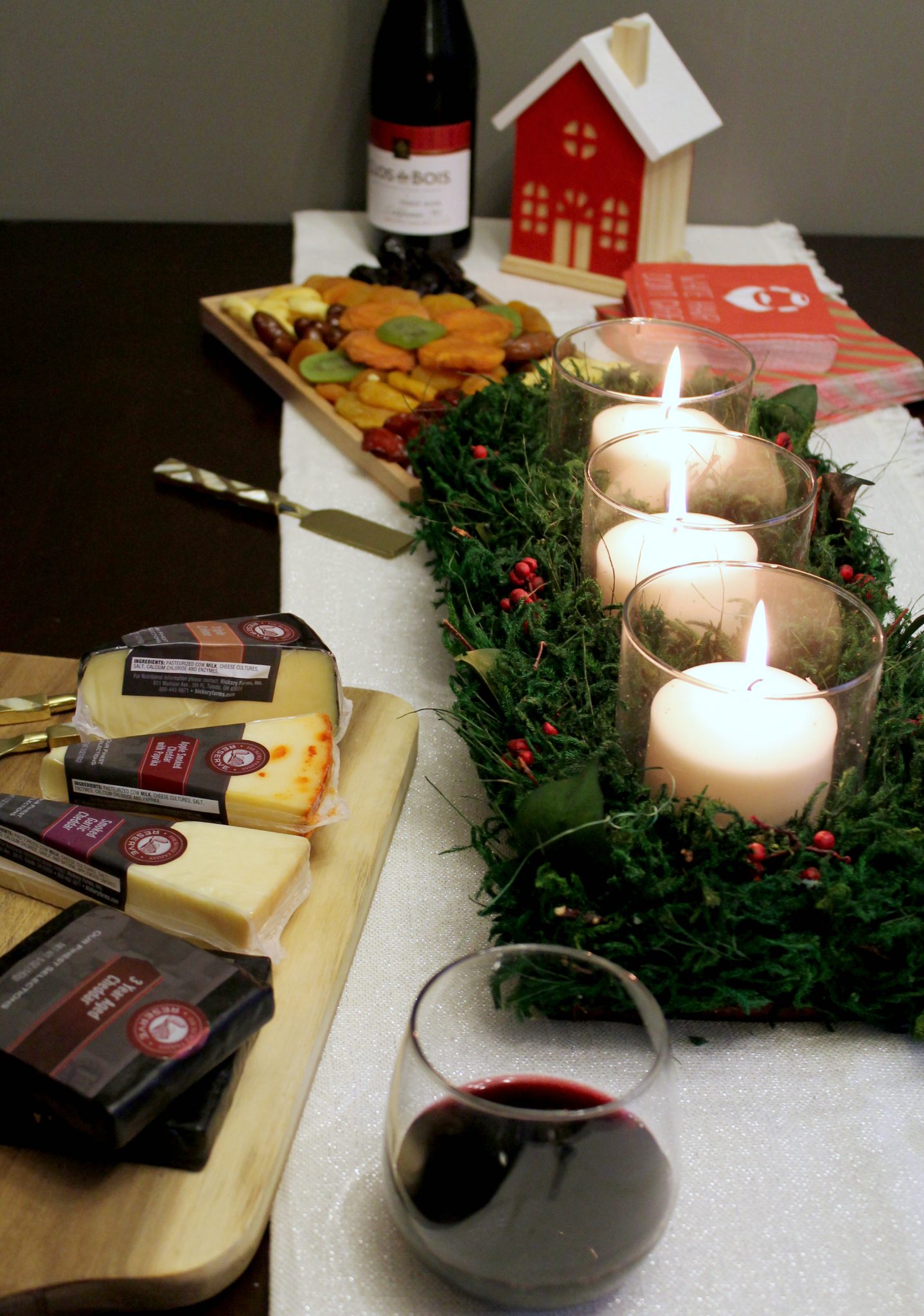 Hickory Farms is my go-to for easy holiday entertaining food! And, if you haven't done so already – be sure to check out my Wine and Cheese Pairing post and also my Holiday Food + Entertaining post (both also with Hickory Farms) for more easy entertaining ideas and tips!
Happy Holidays!
Which Hickory Farms products do YOU want to try?
Pin for later: