The Kendall Rayburn Blog is a participant in the Amazon Services LLC Associates Program, an affiliate advertising program designed to provide a means for sites to earn advertising fees by advertising and linking to Amazon.com. Keep scrolling to see a few of my favorite Soothing Endometriosis Must-Haves!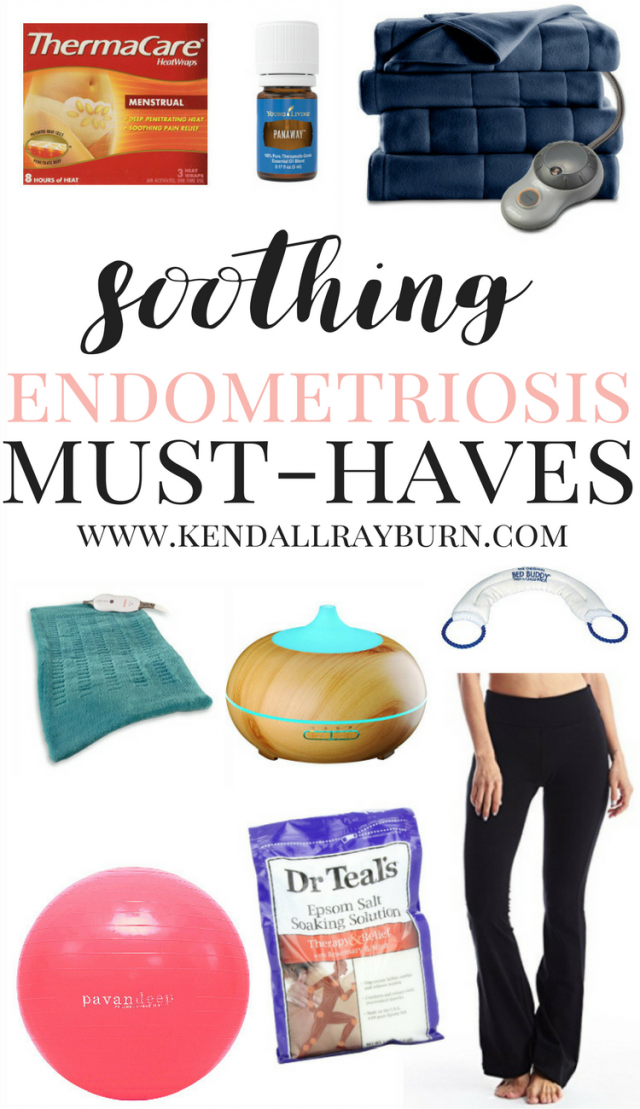 Hello, friends!
Hope you're having a great day so far! As you may know, I suffer from Endometriosis. I've had it for years and years and over those years I've managed to get pain relief down to a science. Living with Endometriosis is HARD, there is no if-and-or-but about it. These soothing Endometriosis Must-Haves are the things that help to get me through the pain.
Endometriosis for me was life-altering. I'm no longer able to have a job outside of the house (thank goodness for blogging) and I sometimes have to take it easy when I want to keep going. My number one tip is rest, if you're suffering – don't push yourself. You can still get a lot accomplished if you take everything in baby steps. But, in the meantime – here are some items that I find very soothing!
Soothing Endometriosis Must-Haves:
Do you suffer from Endometriosis?
What are YOUR must-have items to beat the pain?
Love this post? Pin it for later here: