Disclosure: This post may contain affiliate links. Purchasing through them helps support this website.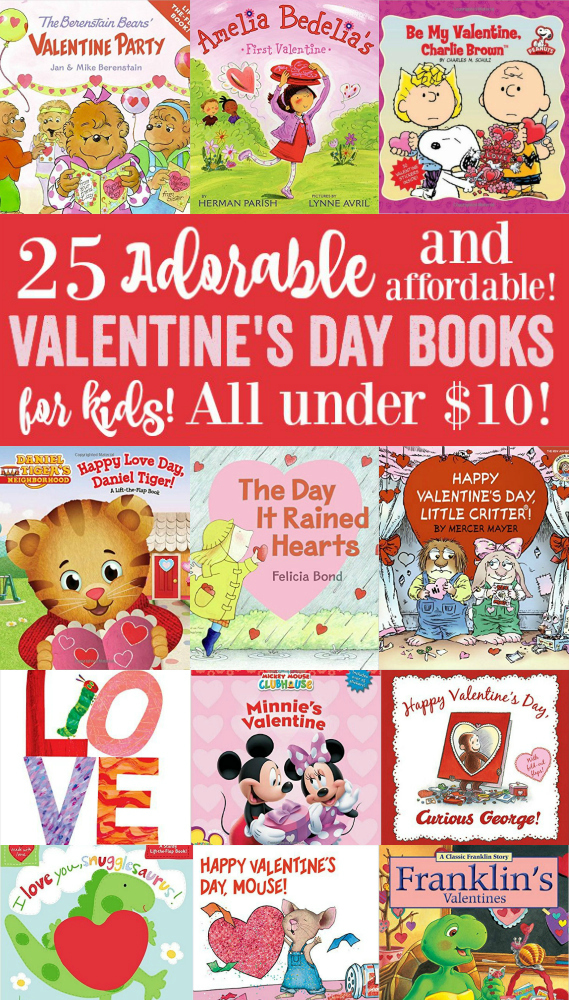 Hi, friends!
Can you BELIEVE Valentine's Day is coming up so quickly? I have BIG plans to create a fun Valentine's Day breakfast for my boys since Valentine's Day falls on a Sunday. We're going to wake up and make pink pancakes and french toast – I just love doing fun stuff like that, don't you? To prep for the special day we've been reading some of our favorite Valentine's Day books – over the years I've picked up a few here and there and while searching Amazon, I discovered so many of our favorites on sale and had to share them with you! ALL of these books are under $10, some are even under $5! So take a peek below and pick out a new book for you and your kiddos to enjoy together this Valentine's Day!
Valentine's Day Books for Kids
Is your child's favorite Valentine's Day book on this list?