Hi, friends!
Hope you're having a great day so far! I am so excited about today's post because it's been something that has been in the works for awhile and now it's finally happening! If you follow me on Instagram you'll know that I've been sharing little tidbits of progress there. Well, we're redoing one of our bathrooms! Is the main bathroom off our living area and it gets the most traffic. It's pretty as it is now, but it just feels so cramped and small!
We're hoping a few adjustments will help us transform it into a space that our guests (and we) love! I've teamed up with some amazing companies for various portions of this project, so there will be several installments of this update, I hope you'll join us from start to finish! 🙂
Bathroom Before:
The space was dark, cramped, and just needed an update.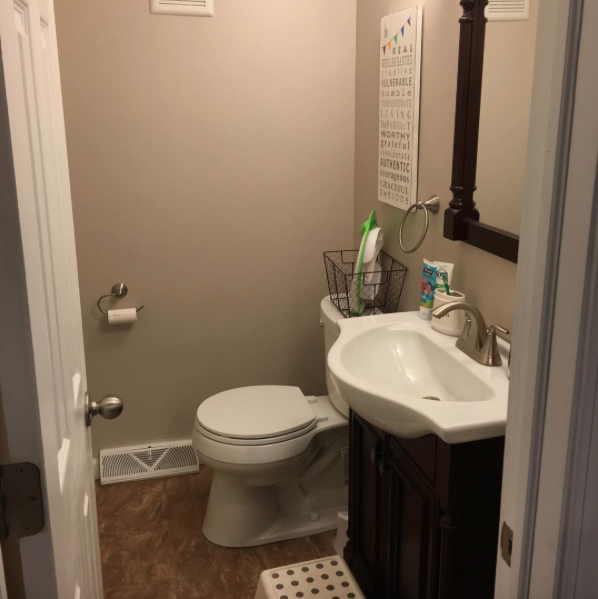 Gearing up to shop for supplies:
Because, you know everyone needs to take a big gulp or two of coffee before breaking ground on any project..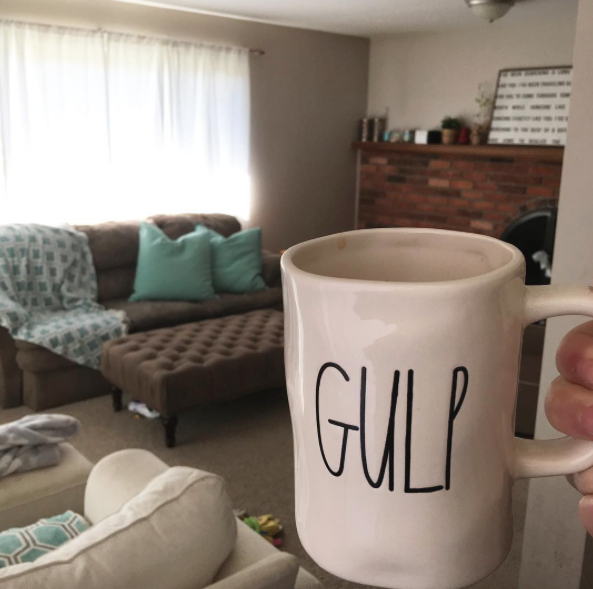 Getting supplies with the little helpers:
The boys were not as excited as my husband and I apparently. But they were great sports while we picked up the supplies needed for our project!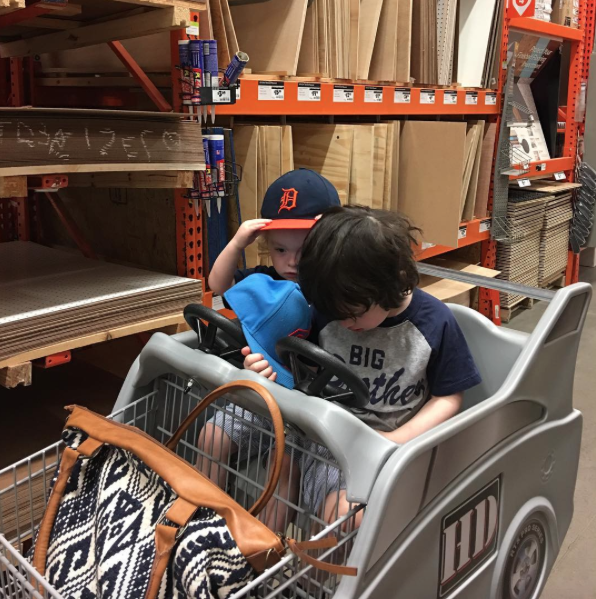 Picking out paint colors:
I am in love with these coastal colors from Sherwin-Williams, plus, they had a great sale this past weekend and I was able to snag some great colors that were originally out of budget for 30-40% off! Score! Can you guess which color we chose?

Starting to ship lap the wall!
Ever since I saw the shiplap look, I haven't been able to get it out of my head! So I searched Pinterest for tutorials and started to build-out a plan of action! We used 1/4″ thick plywood, pre-sanded, cut into 6″x44″. The hardware store would only cut a portion of the wood for us due to regulations, so we had to do a lot of the cuts at home in the garage, but it turned out really well!

So, that's it – that's all I'm going to show you, for now. 🙂
I can't wait to show you the next steps as we get more of this project done!