This post was sponsored by Hello Happy. Hello Hershey's. as part of an Ambassador Activation for Influence Central. #HelloHappy #IC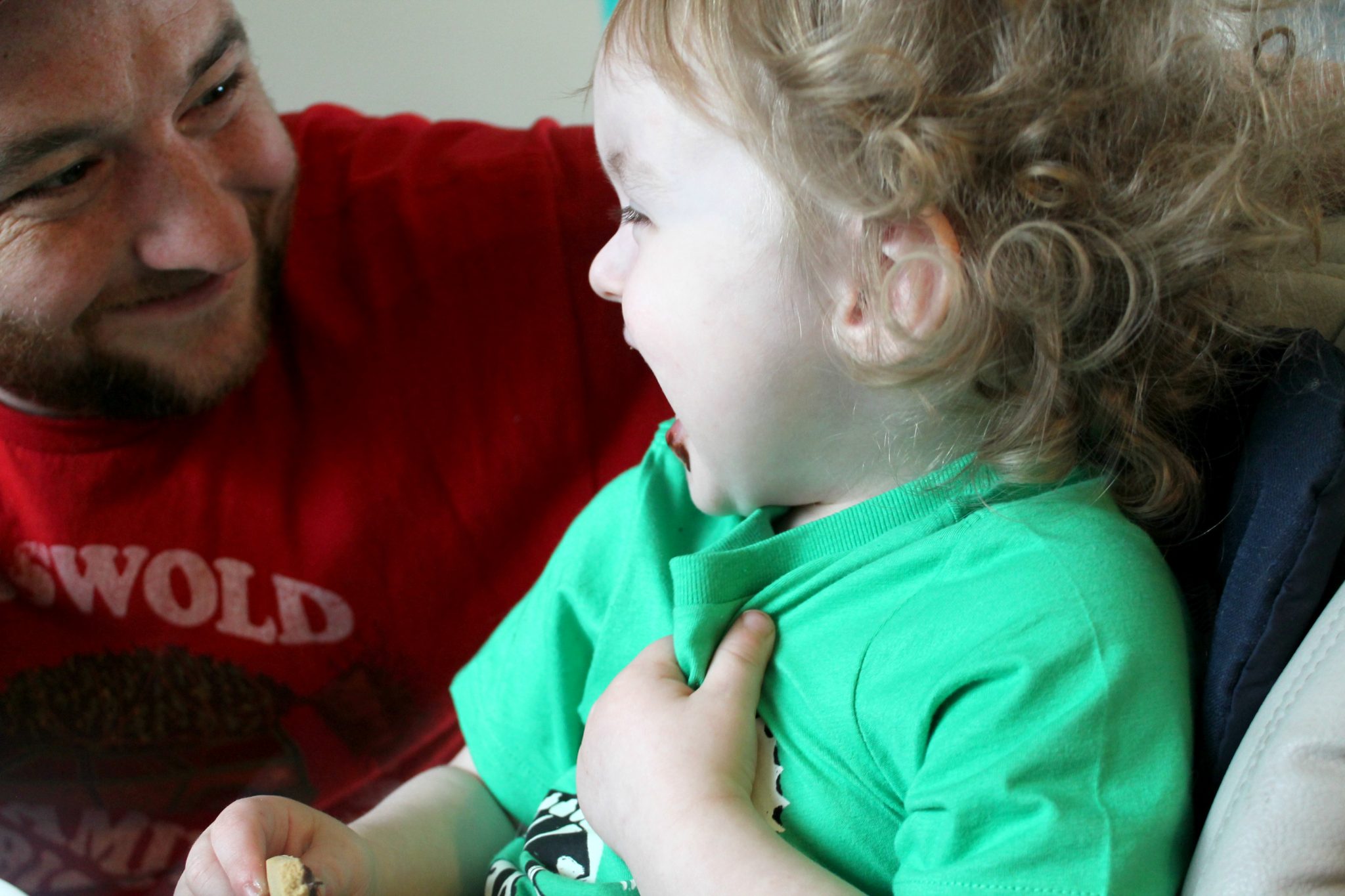 Hi, friends!
Did you know today is Take Your Kids to Work Day? I bet you know if you're taking your kiddos into the office with you today! Around here, everyday is take your kids to work day because my little ones are always around while I'm working. Luckily, my hubby is on patrol while I'm upstairs in my office – but even though I work from home, I still feel like I'm missing out with the kids. It's a classic case of mom guilt, I absolutely love my job, but I sometimes get torn about making the choice to work and not "stay home" with the kids.
I feel like to remedy this, I have to make good use of the time I do have with my kids. Make every moment count. We love doing fun things together as a family, and when I was chosen to be a HERSHEY'S Ambassador I was so excited because – hello, chocolate – but also because I knew it could lead to some fun activities to do with my kiddos! HERSHEY'S is trying to encourage families to choose happy – to find little moments in their day to just take a moment to smile.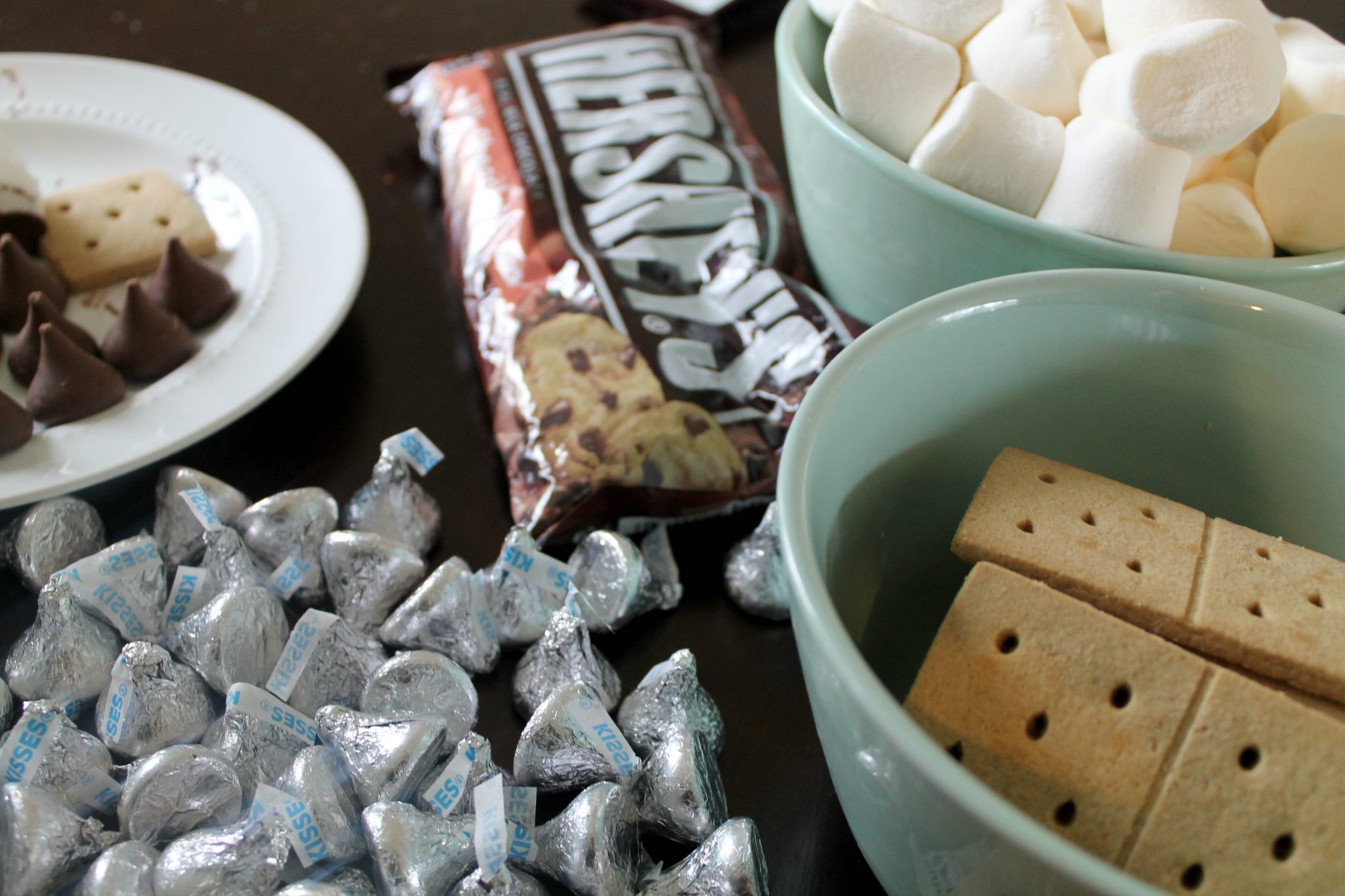 For us, our Hello happy moment was to spend time together building treats! It was something simple, easy to set up, and FUN. We were sent a box with some HERSHEY'S products and we set them out on the table with the idea of building "sandwiches" – I don't know why, but my kiddos LOVE making pretend sandwiches, so we just went with it! We all sat at the table together for over an hour laughing and making various "sandwiches" and I'll tell you what – it's the most fun I've had in a long time!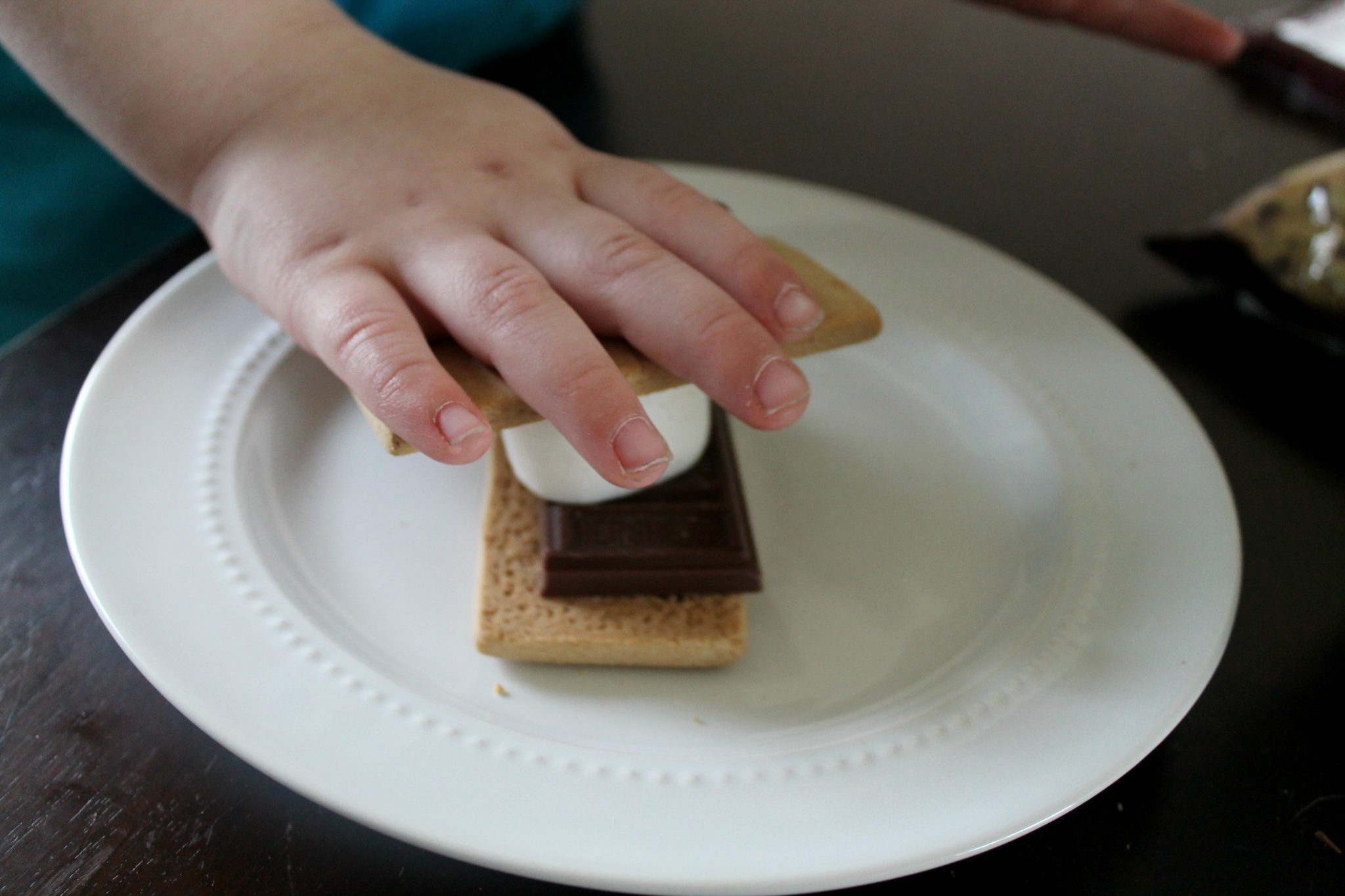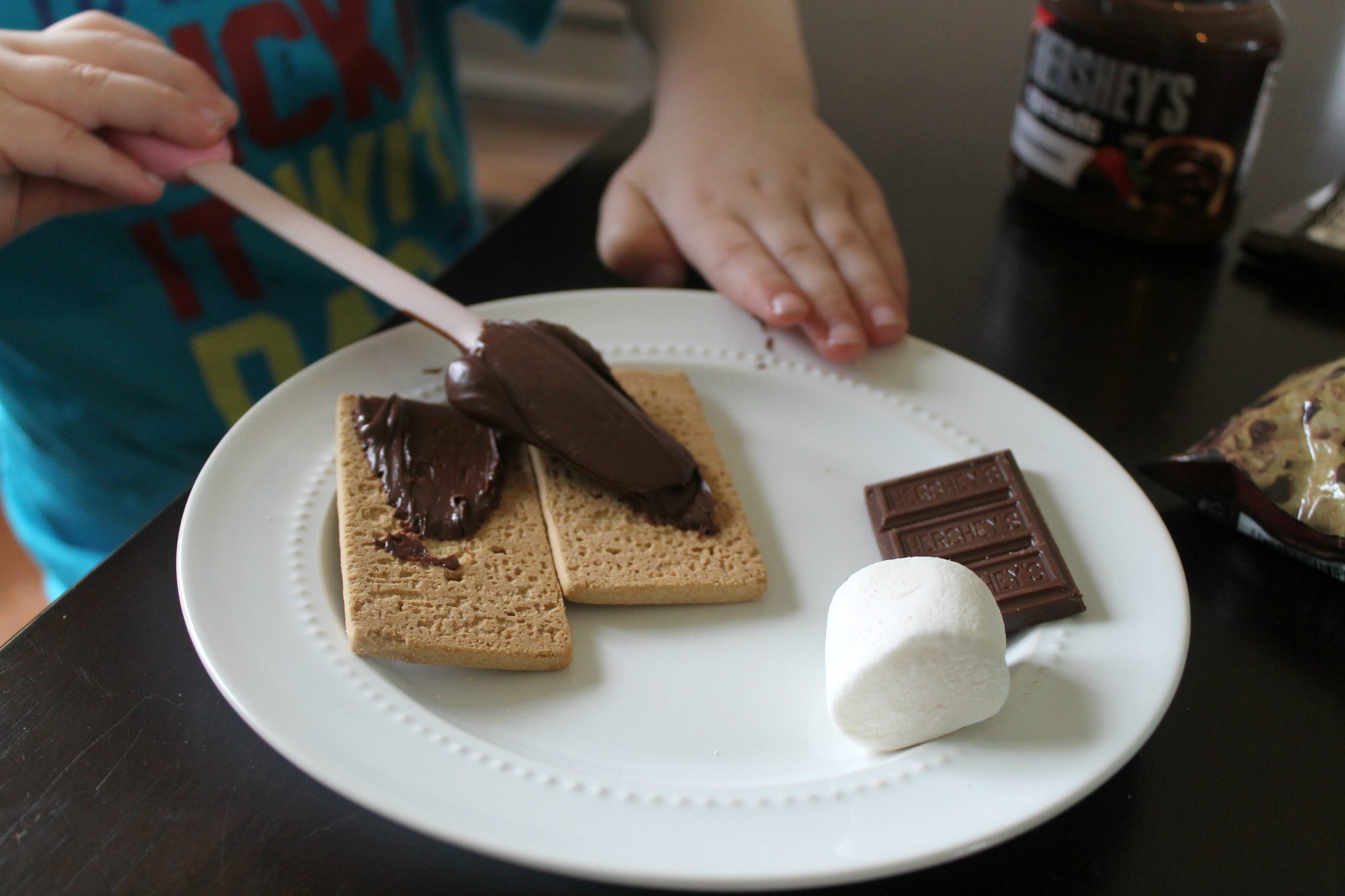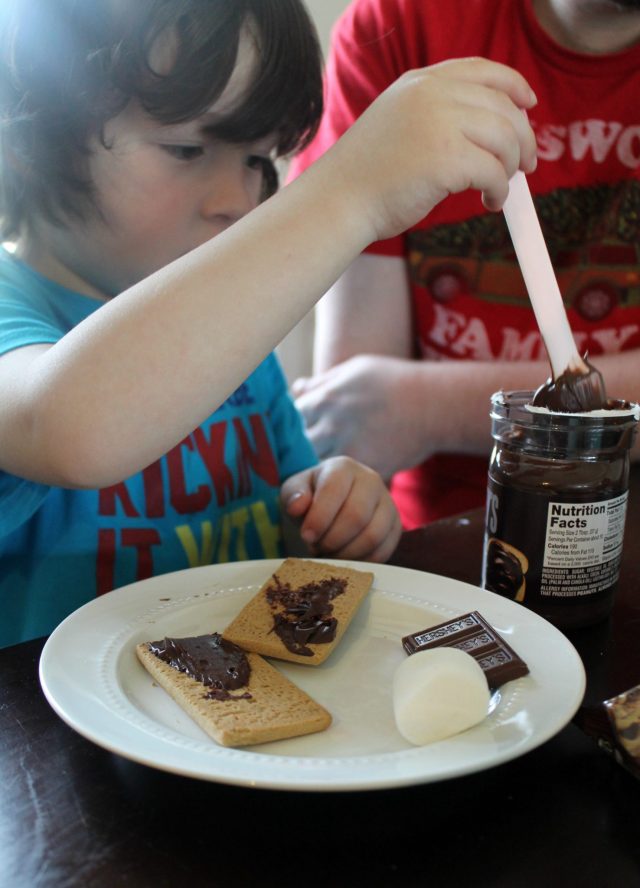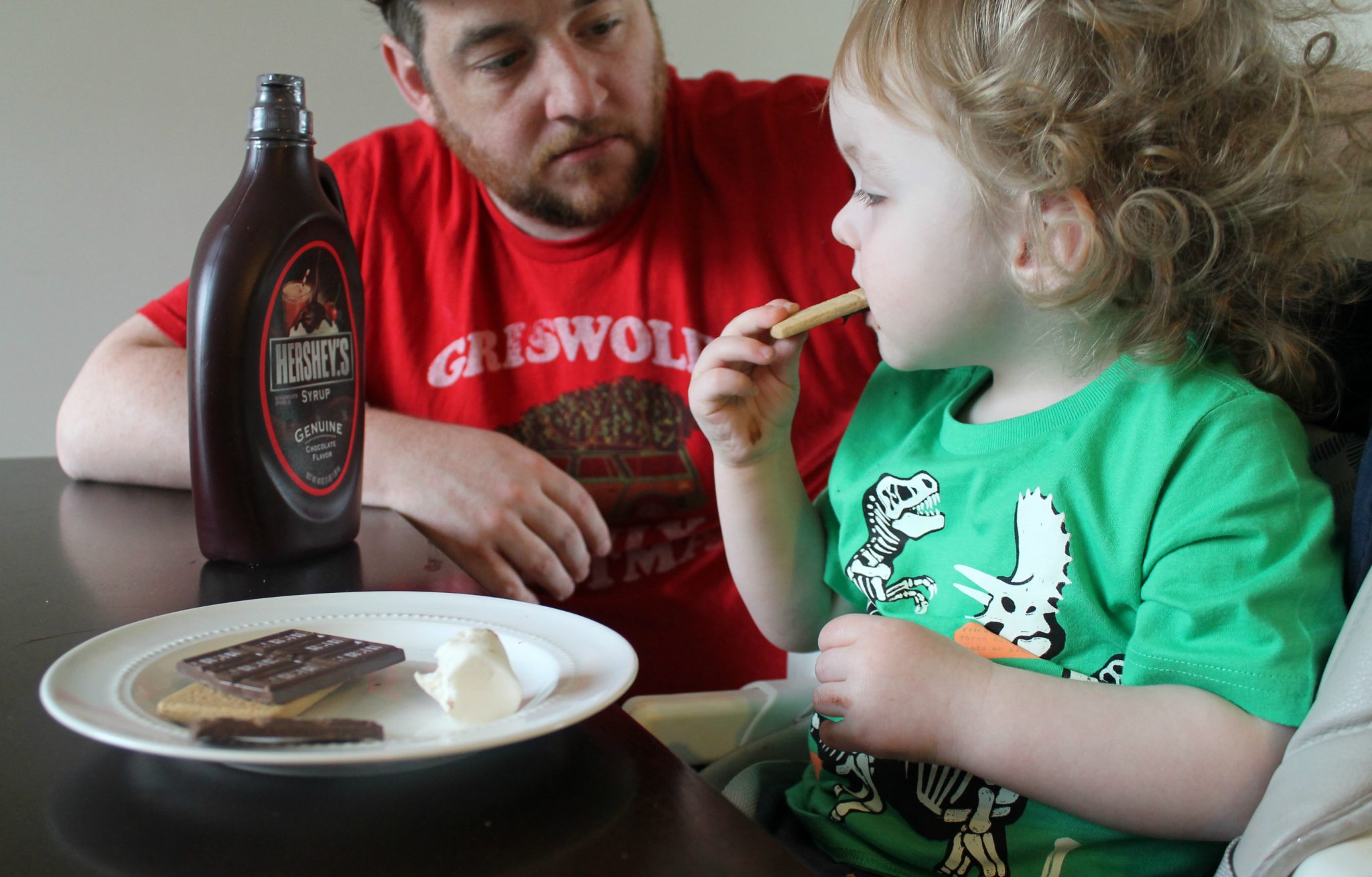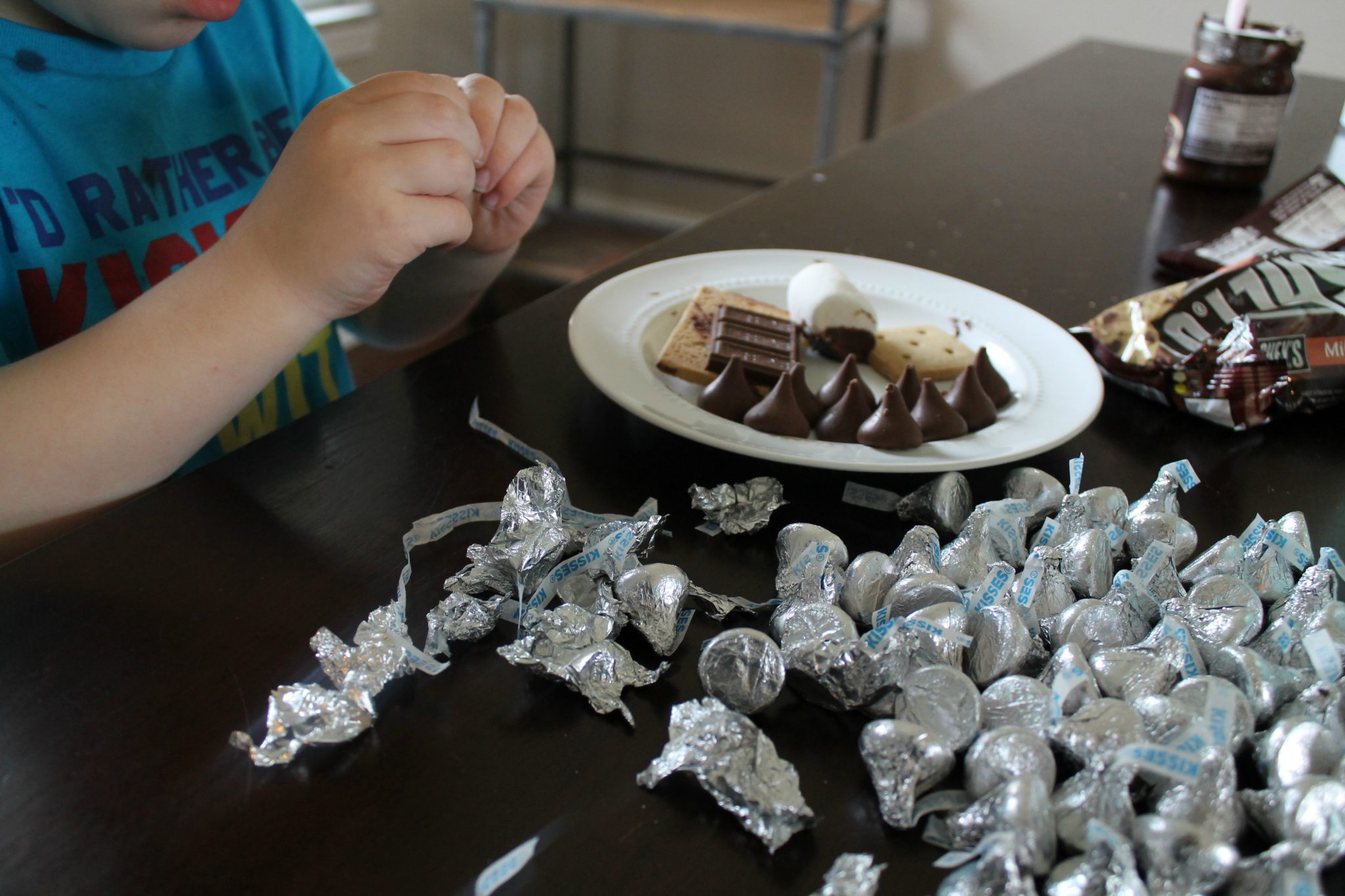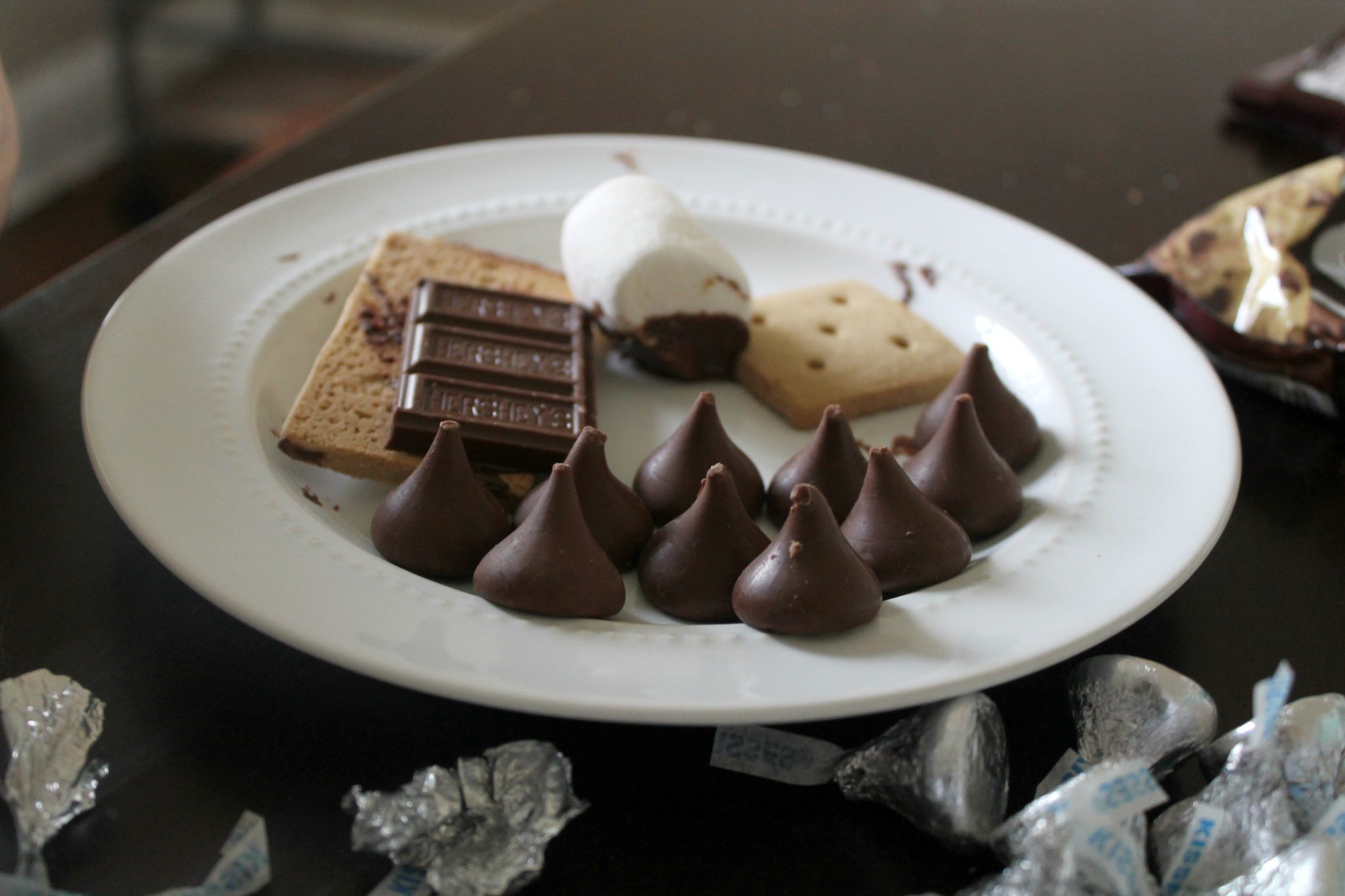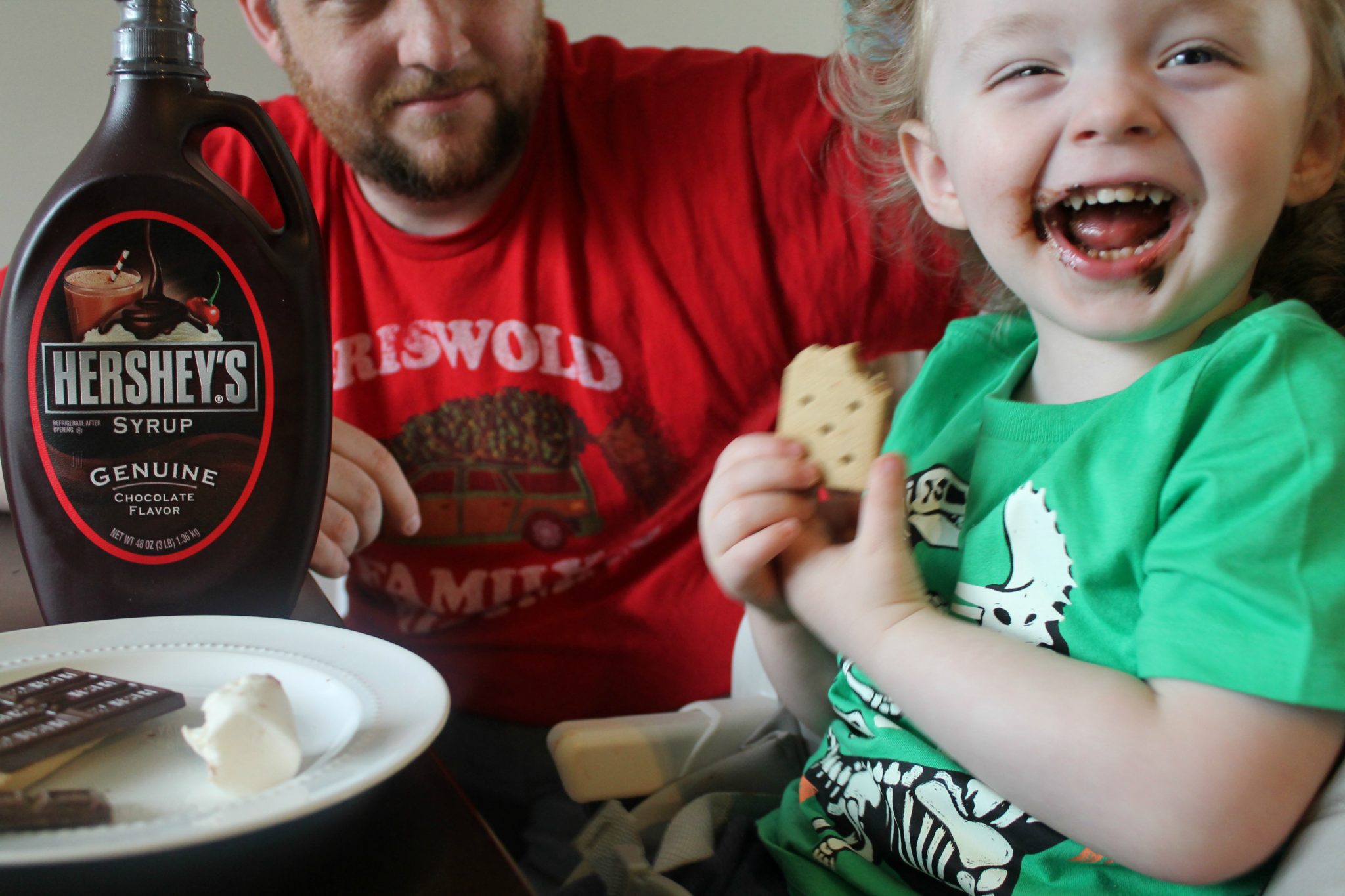 On Take Your Kids to Work Day (today, April 28), Hershey's is trying to remind people that happiness is a choice. You have to wake up each day and choose it. They're encouraging everyone to celebrate "Hello Happy Moments" – the intimate moments of happy that we choose each and every day. These moments are so important, because they create memories that will last forever. Every parent has the ability to just enjoy fun, random moments with their kiddos, don't you agree?
GIVEAWAY
To share the happiness with one lucky reader, we're giving away the same pack that we used in today's post so you can create your own Hello Happy Moments!
You'll receive:
HERSHEY'S Chocolate Syrup – one bottle
HERSHEY'S Spreads in Chocolate – one container
HERSHEY'S Cocoa – one container
HERHSEY'S KISSES – one bag
HERSHEY'S Milk Chocolate Chips – one bag
HERSHEY'S Milk Chocolate Bars – two bars
Bag of Marshmallows
Box of Graham Crackers
Contest entrants are only eligible to win once per sweepstake, per household as part of a campaign sponsored by Influence Central.
To enter, simply comment on this post answering the following question…
How will YOU choose to find your happy moment today?
For a little inspiration, check out the HERSHEY'S "My Dad" video HERE.
Good LUCK! Giveaway closes on MAY 4th!
**CLOSED! Congrats, Kimberly!**