The Kendall Rayburn Blog is a participant in the Amazon Services LLC Associates Program, an affiliate advertising program designed to provide a means for sites to earn advertising fees by advertising and linking to Amazon.com.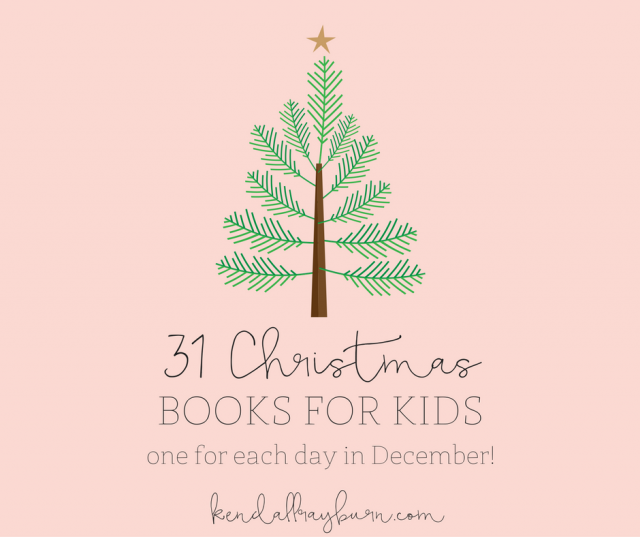 Hello, friends!
Hope you're having a wonderful day! Christmas is my absolute favorite time of year. I love reading Christmas stories and watching Christmas movies with my kids, snuggled up with a nice hot cup of cocoa. It's the time of year to try and take a breather, enjoy, and just savor the holiday season.
I wanted to share a list of 31 Christmas Books for Kids to inspire you to choose a new holiday favorite to add to your kids book pile. I also want to see if there are any holiday books out there that we're missing! If you don't see your favorite on the list, be sure to comment so we can add it!
31 Christmas Books for Kids
What is YOUR favorite Christmas Book to read to your kids?
Leave your favorites in the comments below!
Love this post? Pin it for later here: