This post contains affiliate links, purchasing through them helps to support this blog at no additional cost to you. Thank you for your support! Keep scrolling to see the must-haves for Creating the Perfect Gnome Garden!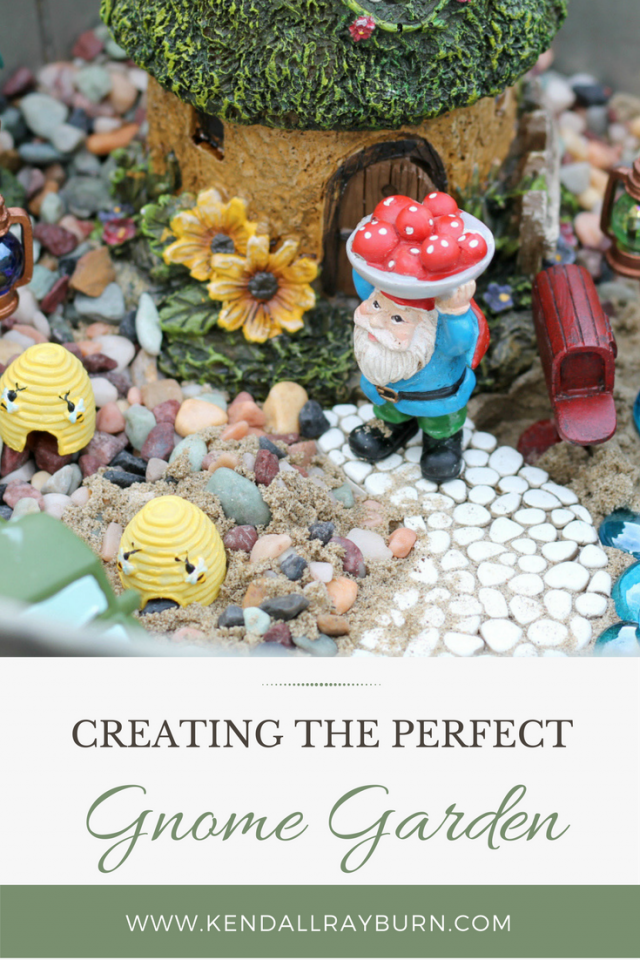 Hello, friends!
Hope you're having a lovely day so far! I am so excited about today's post because I get to share all about Creating the Perfect Gnome Garden! I've wanted to create a fairy garden of sorts for my kiddos for months, and because they're boys and more into Gnomes, we decided to make ours a gnome garden!
It turned out SUPER cute and I just had to share how we did it!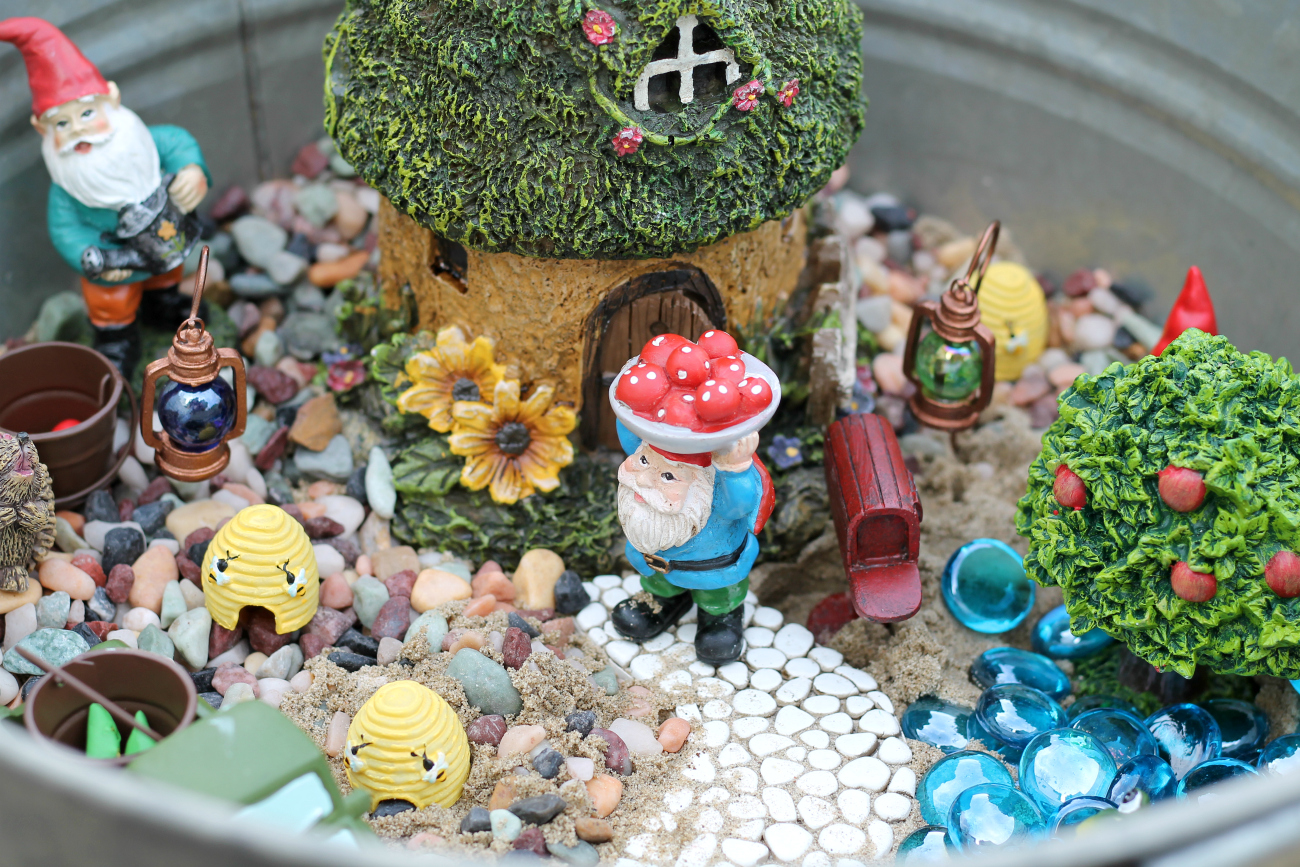 Steps: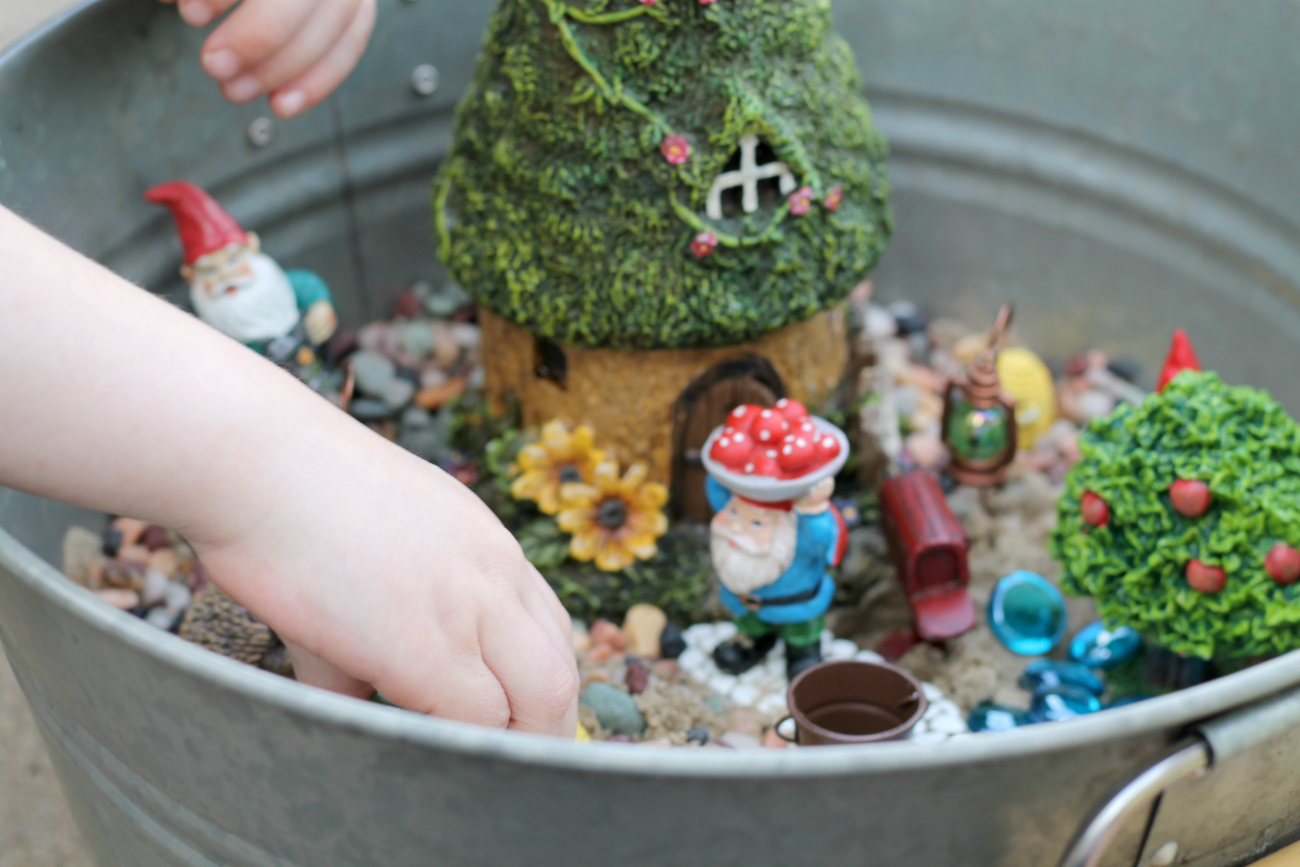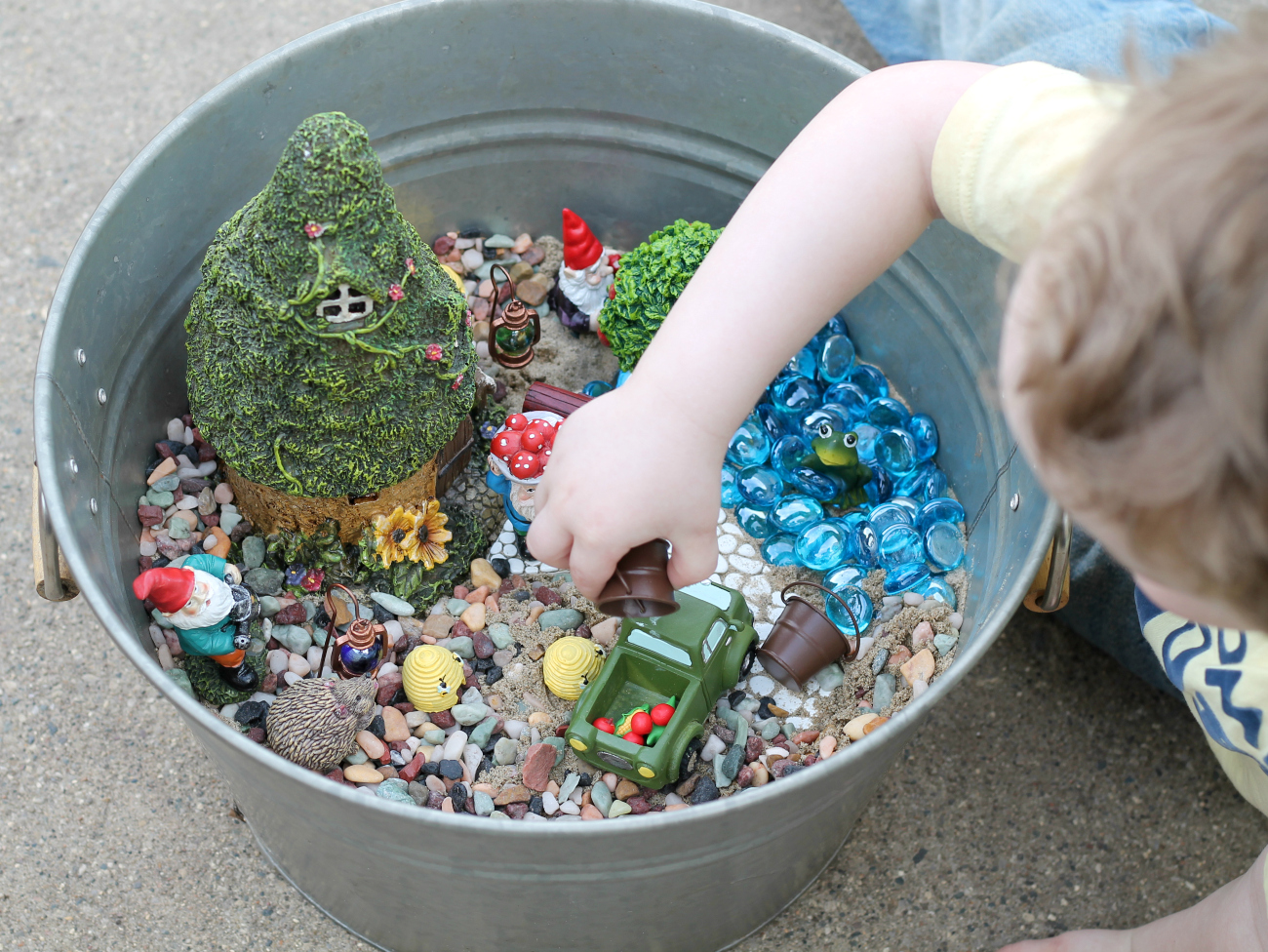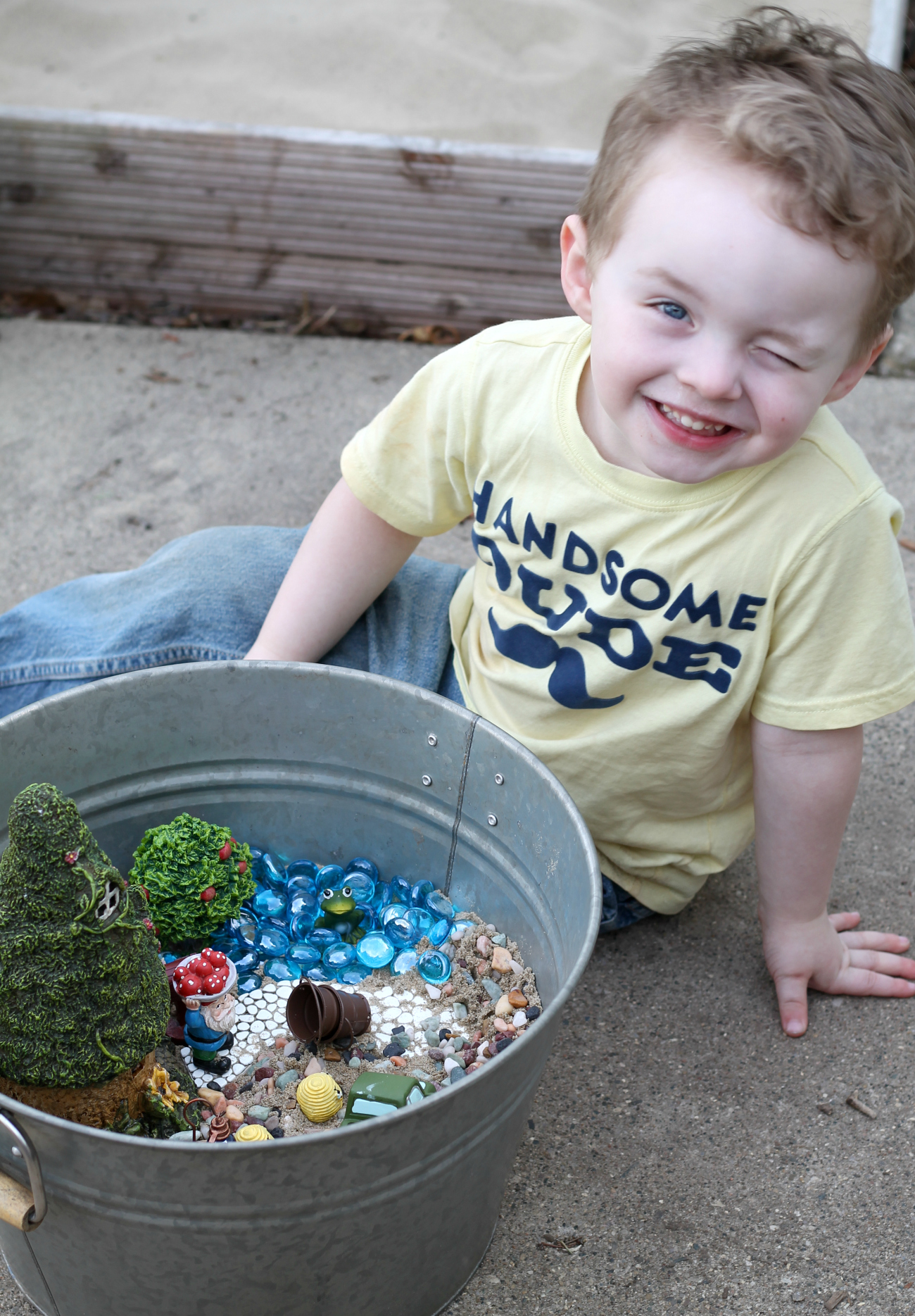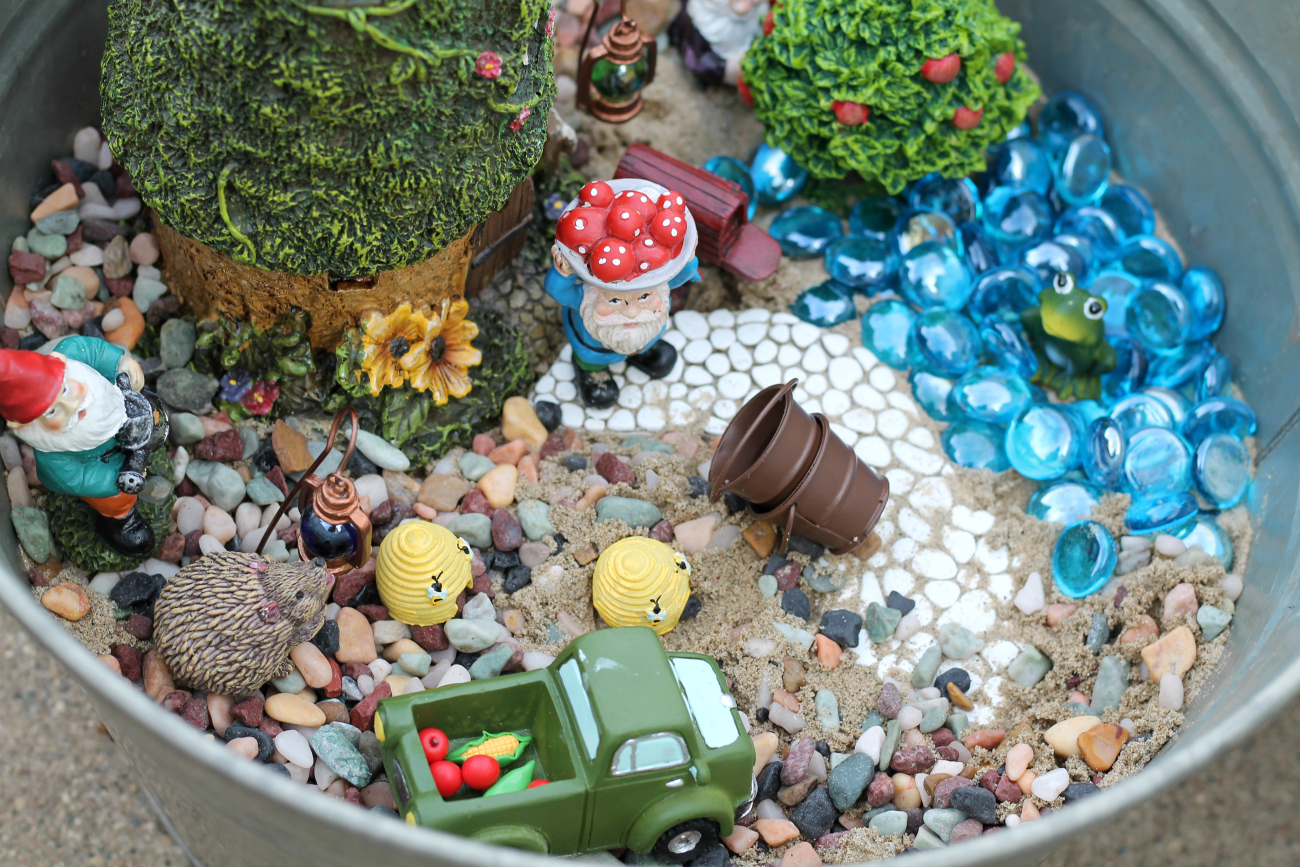 Pretty simple, right? This fun Gnome Garden has kept our kids busy for hours, they absolutely love moving everything around, bringing out their smaller animal toys to play in the garden, etc. This is a fun family activity that won't break the bank – and it's perfect because you can move the container around for indoor play on a rainy day!
Have YOU ever made a Gnome or Fairy Garden?
What are your must-haves?
Shop our Gnome Garden Favorites:

Love this post? Pin it for later here: