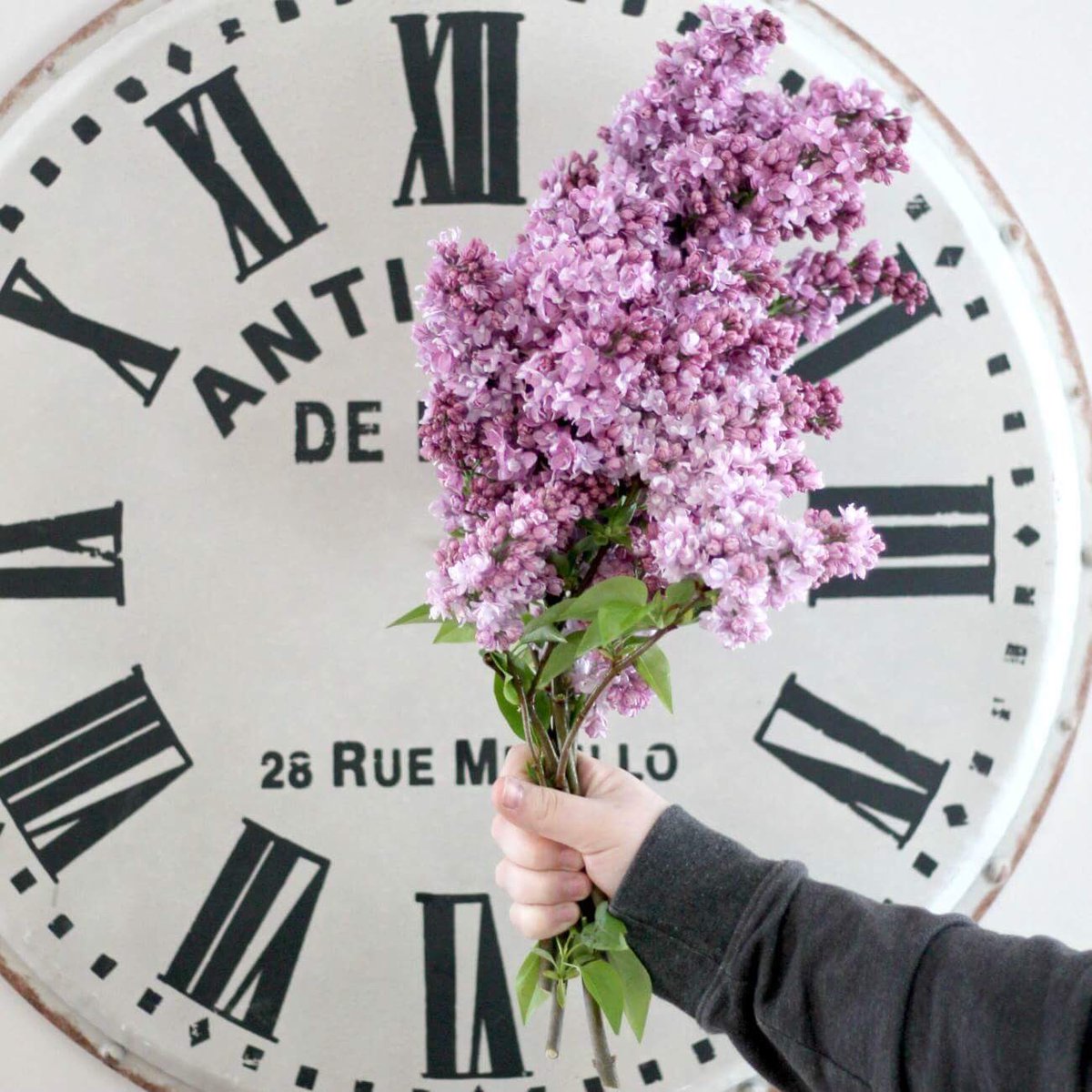 Hello sweet friends!
Hope you're having an awesome day! I don't know if you've noticed, but I've been posting to the blog less frequently. Why? I'm no longer a full-time blogger. Yep, you heard that right – I'm still blogging (and still loving every minute of it), but in all honesty, I needed to cut back.
As you might remember, my husband was a stay-at-home dad, and I worked full-time from home to support our family. For the past three years I've busted my butt to make ends meet, I've worked long hours, and my blog went from something I managed myself, to something I could barely keep my head above water managing. But you know what I was missing? My kids. My family. My free time. Heck, I can't even remember the last time I had the TIME to read a book, just because.
These things started to weigh on me. While I was living this fun and creative life, I was missing out on what my soul really craved, my family, because I felt like sometimes I was living it alone. And even though creating content makes me happy, I felt unfulfilled.  After a long discussion, and actually many discussions with those who are close to me, I figured out I needed to cut back on work, and beef up my free time. About a month ago we made the change, my husband got a job, and I cut my workload in half.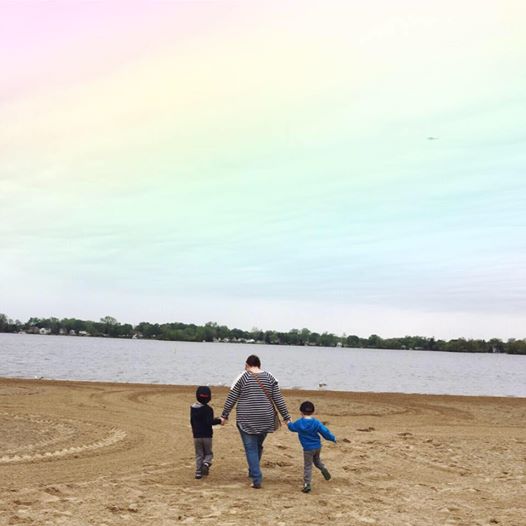 How do I feel now that we've made the change? I feel amazing, I feel so much happier, my mind feels lighter, I'm less stressed, I think our kids are more fulfilled, our family is fuller, and it's simply one of the best decisions we've made together as a family.
For the past three years I've had the ability to do something I love full time, I learned so much about blogging, social media, marketing, photography, and so much more. I look back at it as an education really, because I feel as if I gained another degree, this one in being a blogger. I've been blogging since 2010, and in that time I've learned so much, but switching to blogging full-time for me three years ago, was just way more that I could take on.
A month has passed since we changed our schedule, I'm finding that the content I create is better, less rushed, happier, more fulfilling, and I hope you're picking up on that, too. I've been sharing more of our life on Instagram and Instagram Stories, I have more time to chat and connect with you all, and I'm just feeling so much more fulfilled!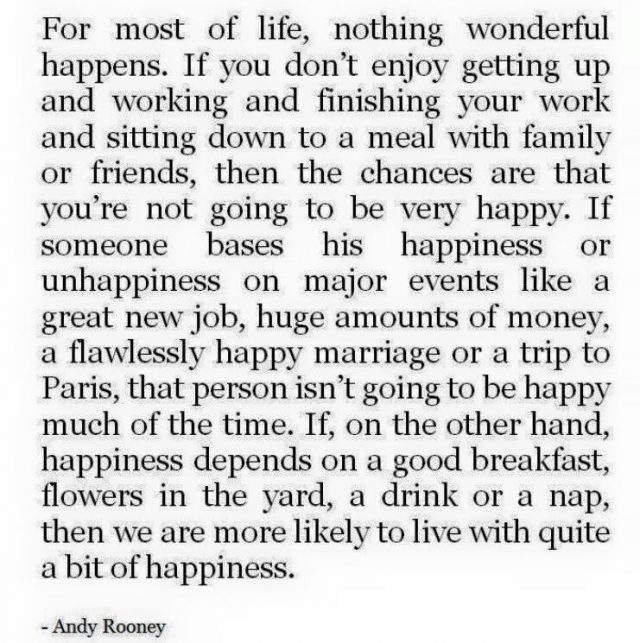 I wanted to share this transition with you, because it has genuinely changed me. And not just me, but my husband, too. I think it's so important for each person to have one thing they do just from them, especially if you have a family. It's important to have something that's yours and yours alone. And now my husband has his work (which he's loving), and I feel like as a whole, our family is just so much happier.
My Schedule
I'm now spending my Monday, Wednesday's, and Friday's at home with my kiddos (Wyatt is in school so for most of the day it's just Levi and I), but I'm now able to do the small everyday things with the boys, and it's something I was really missing. As for the other days (Tuesday's & Thursday's), those are my work days, I wake up early, my husband makes me coffee, and since those are his days off, he covers the kiddos so I can have two full days to work and create each week.
I'm not going to lie and pretend that I don't work at all the other days – this is a transition after all. But I'm taking on less work and re-focusing my blog to family content so that the blog now revolves around the things that I love the most, my family, pets, decor, and just being a mom. And next year when Levi starts school, too – I'll have even more time to create, write, and probably most importantly, clean my house. HA!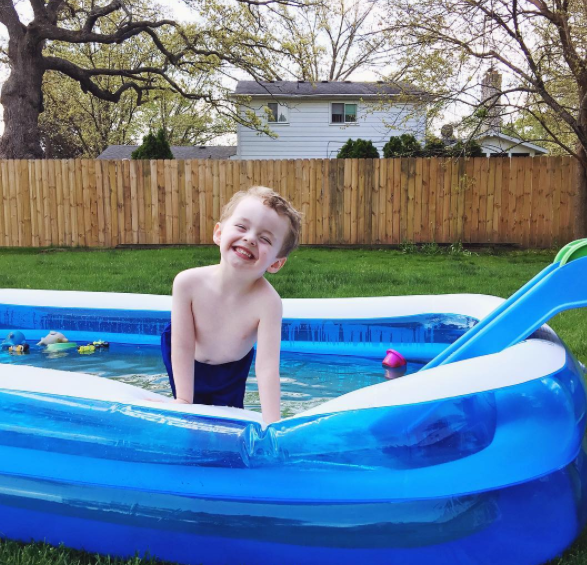 What's to Come:
I love sharing my life with you all, I love working hard to create and write things you'd love to see. And now that I have more time, and feel less pressure, I don't feel bad to say "no" to sponsors when I feel like it won't be a good fit. I'm focused on taking on less, doing a better job with the work that I do accept and instead of taking on too much, and rushing to get through it all and keep my head above water, i'm devoting time to really make what I do commit to special.  I'm really looking forward to chatting & connecting with more of you in the months to come!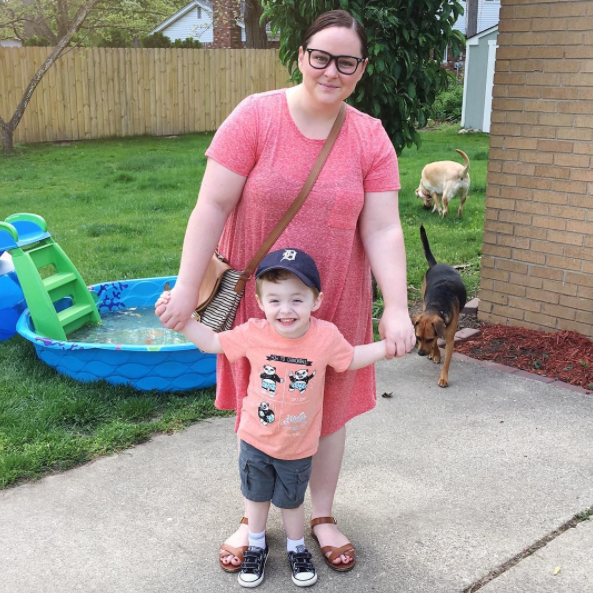 We've got some really fun stuff coming up for the blog, and I can't wait to share it with you! I've also got TWO trips planned for the summer, one coming up this month (a much-needed girls getaway with my best friend in partnership with an amazing brand), and Blogger Bash in NYC in July. Both of these trips will be short (because I can't stand being away from my kiddos), but both will be so helpful in filling up my own cup, and focusing on living a better & more creative life.
I'll be sharing ALL of it on Instagram, so be sure to follow along & comment so we can connect!
Until next time, xo.