Keep scrolling for delicious Summer Ice Cream Recipes!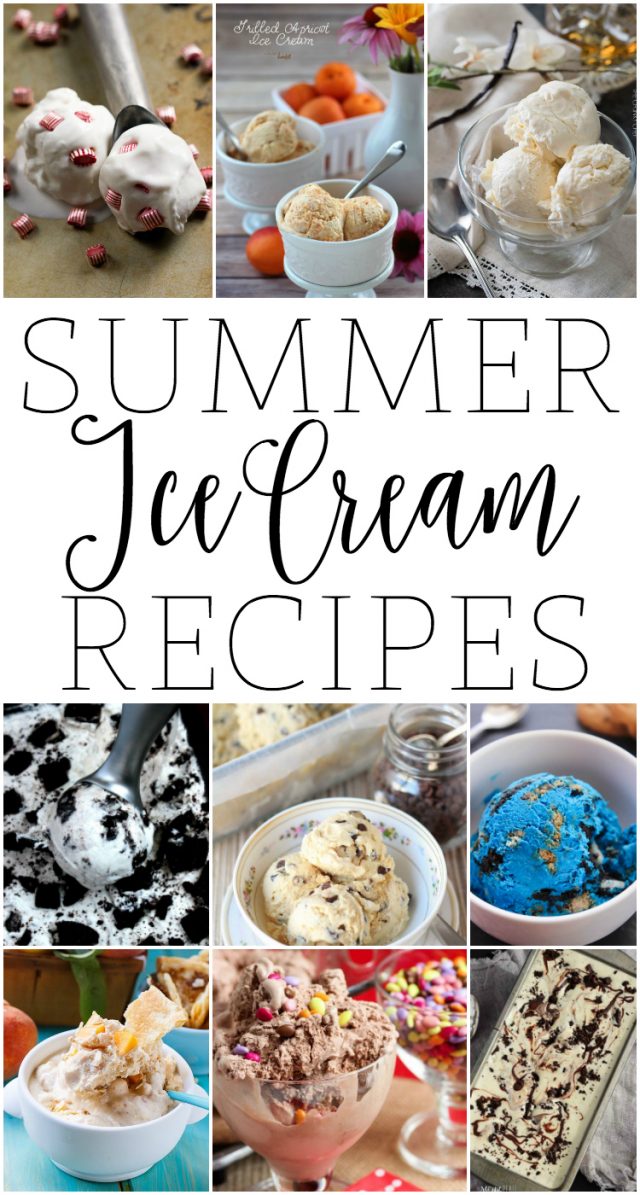 Hi, friends!
Jennifer here! Its been a while! But I'm baaccckkkkk! This time with some tasty goodness for your summer time sweet tooth! When it comes to homemade ice cream, I can get a little picky. My husband is a big fan of the peach ice cream that my Mother-in-Law makes, but personally I'd rather go a little crazier! If I'm going to all the work of making it myself it better be tasty, and have a unique flavor/combination that I can't get just anywhere! Why go through all the ingredients and steps and hassle for regular ole strawberry ice cream?
So I thought I'd share some of my favorite and UNIQUE flavored Homemade Ice Cream recipes with you! Cause baby, its HOT out there (at least it is here in Texas!).
Summer Ice Cream Recipes
Do you have a favorite homemade ice cream recipe that you just can't get enough of?
I'd LOVE to know what it is!
For more fun Ice Cream Recipes, head here!
Love this post? Pin it for later here: