Thanks to our friends at Tom's Of Maine for sponsoring todays post. Keep scrolling to read 5 Ways to Boost Your Confidence Daily!
Hello, friends!
Hope you're having a great day so far! I'm really pumped for today's post because I get to share a product I've really been loving lately, Luminous White™ whitening toothpaste from Tom's of Maine® and I'm also going to share 5 things I've been doing lately to boost my confidence!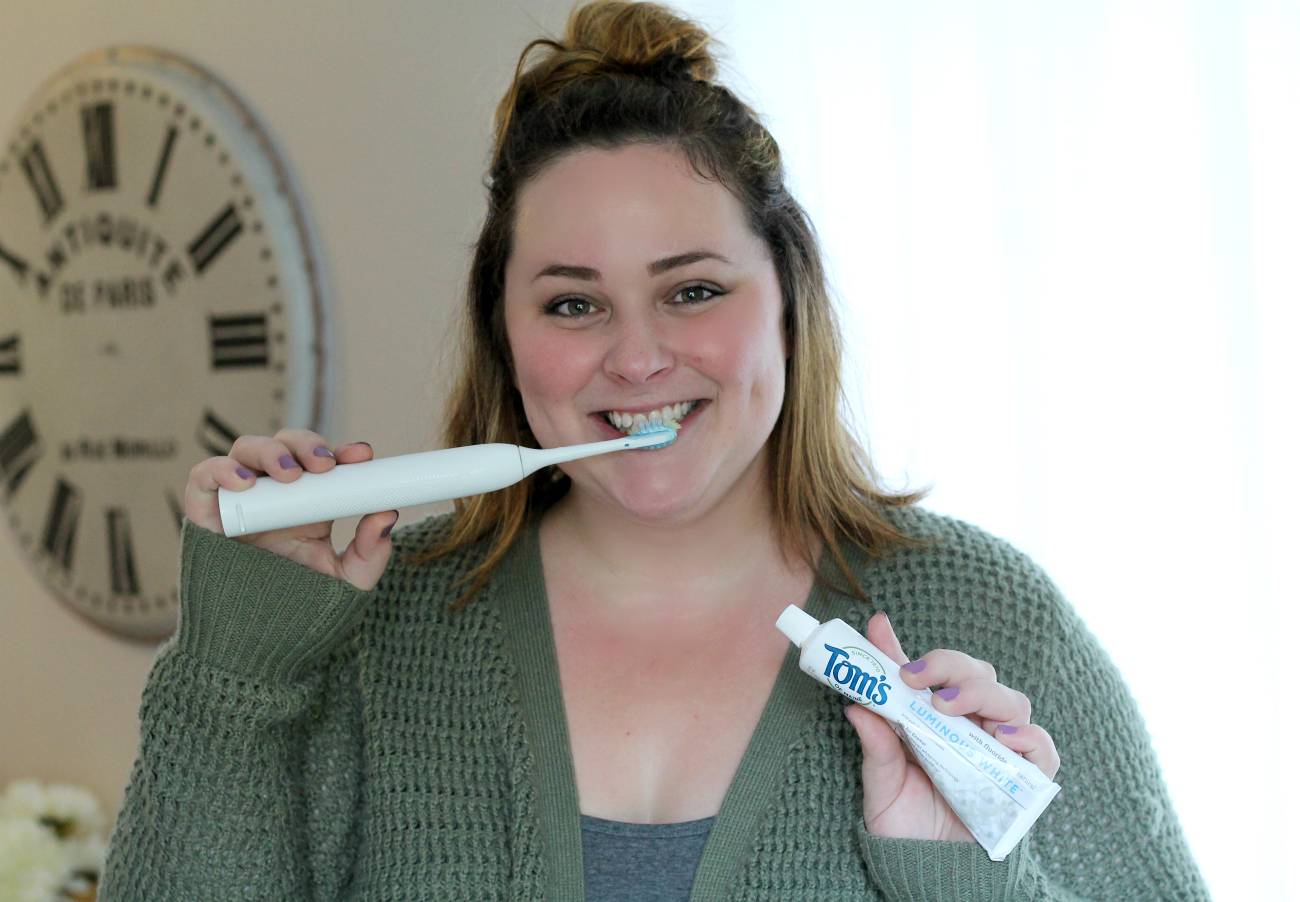 Five things to do each day to boost your confidence:
Shower: I know this sounds simple, but making the time to take a nice hot shower in the morning is just the perfect way to start your day with a clean slate. I love showering in the morning because it really helps to wake me up –  great way to fit this into your day is to wake up before the kiddos! Sounds impossible, I know – but it really is a great way to start the day!
Brush / Whiten Teeth: My teeth have always been something I've been insecure about. They're not perfect and me being a coffee-lover had them tinged a little yellow. I searched for a toothpaste that would be perfect to help both clean and whiten my teeth. I've always been a fan of Tom's of Maine® natural personal care products because they're made with no artificial colors, flavors, fragrances, or preservatives. I also really, really respect that they DO NOT test their products on animals. I was so excited to find the Luminous White™ toothpaste, it's their most advanced whitening toothpaste, ever! And the packaging is recyclable through TerraCycle®, bonus! Did I mention they've been around for 47 years and 10% of profits go right to human and environmental causes? Tom's is just a company I can really support and get behind! And the results of the toothpaste? My teeth are whiter, the toothpaste is safe for everyday use, it's safe on enamel, it's made up of mineral-derived ingredients, and it's gluten-free. Get whiter teeth in 2 weeks* (Legal Disclaimer: *by removing surface stains vs. regular fluoride toothpaste)
Style Hair: Taking the time each morning to dry and style my hair really helps me feel my best. Even if it's a messy bun, it's still something! I love brushing my hair out and using the hair straightener to create waves, it's simple, takes under 10 minutes, and it leaves me feeling more put together during busy mornings.
Go for a Walk: This is another simple idea, but it's something I've really been enjoying lately. We have two dogs [Emma is a Labrador and Ted is a beagle/hound mix] and they absolutely love going for walks. It's a goal of ours as a family to take the dogs out for a walk every single day, and two times a day if we can squeeze it in. During this time of year when the air is crisp and cool, a walk around the neighborhood is the perfect break. Plus getting out and getting moving helps me feel my best, helps calm my nerves, and the dogs are great little motivators to keep going further and further each time.
Do something you love: Okay, I know this sounds simple, too. But making time to do something that keeps your own cup full is so important. It could be something as simple as carving out 30 minutes a day to paint, or draw, or do yoga. Something that makes YOU feel creative, inspired, and alive – make time for it!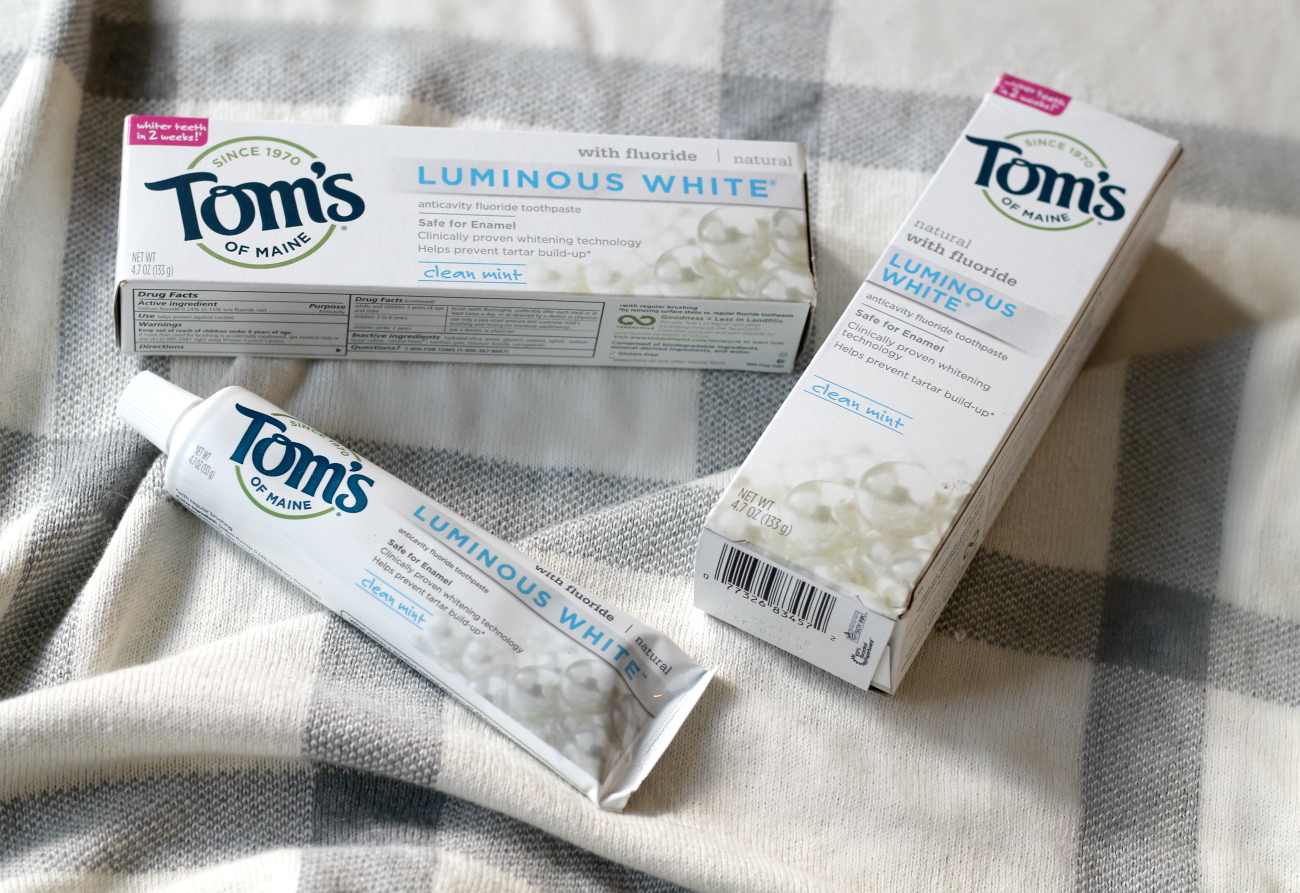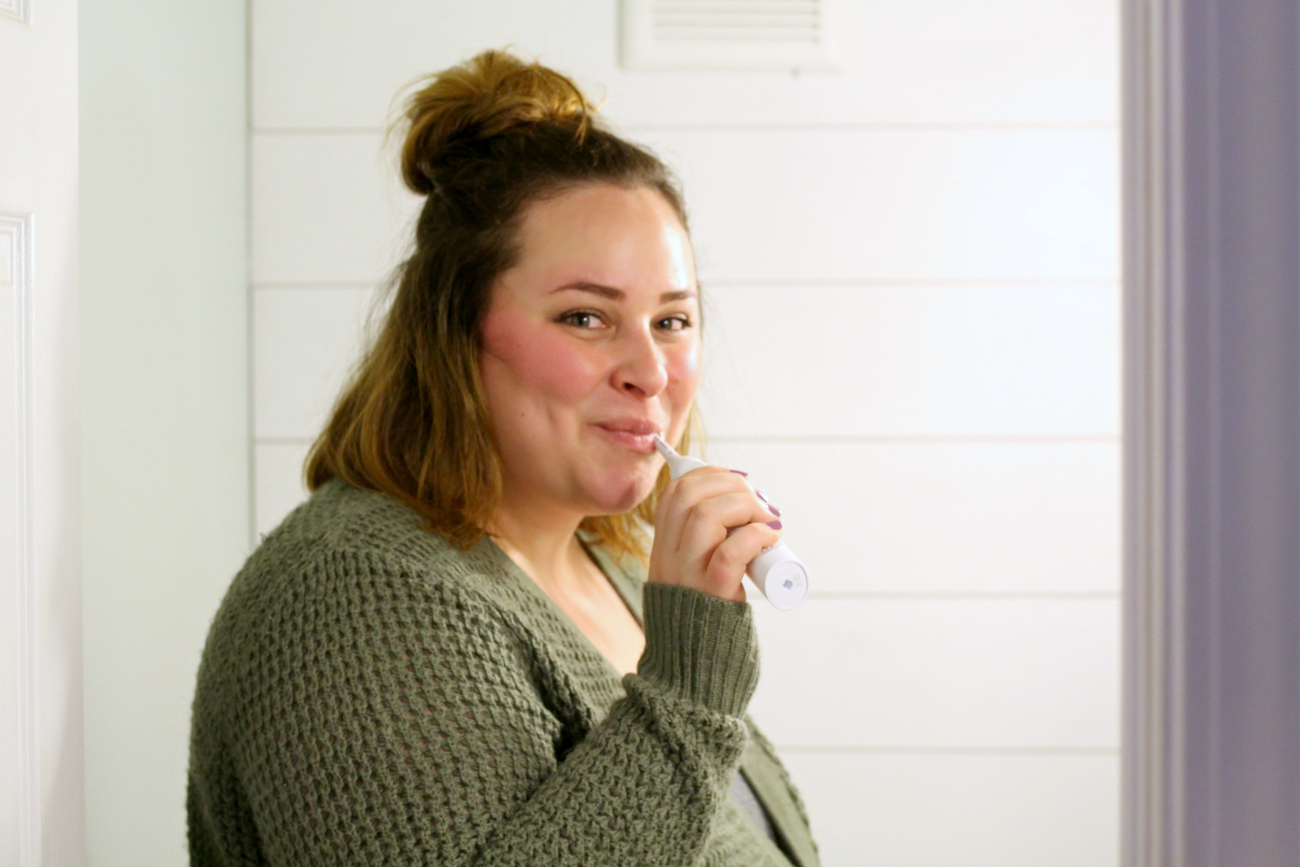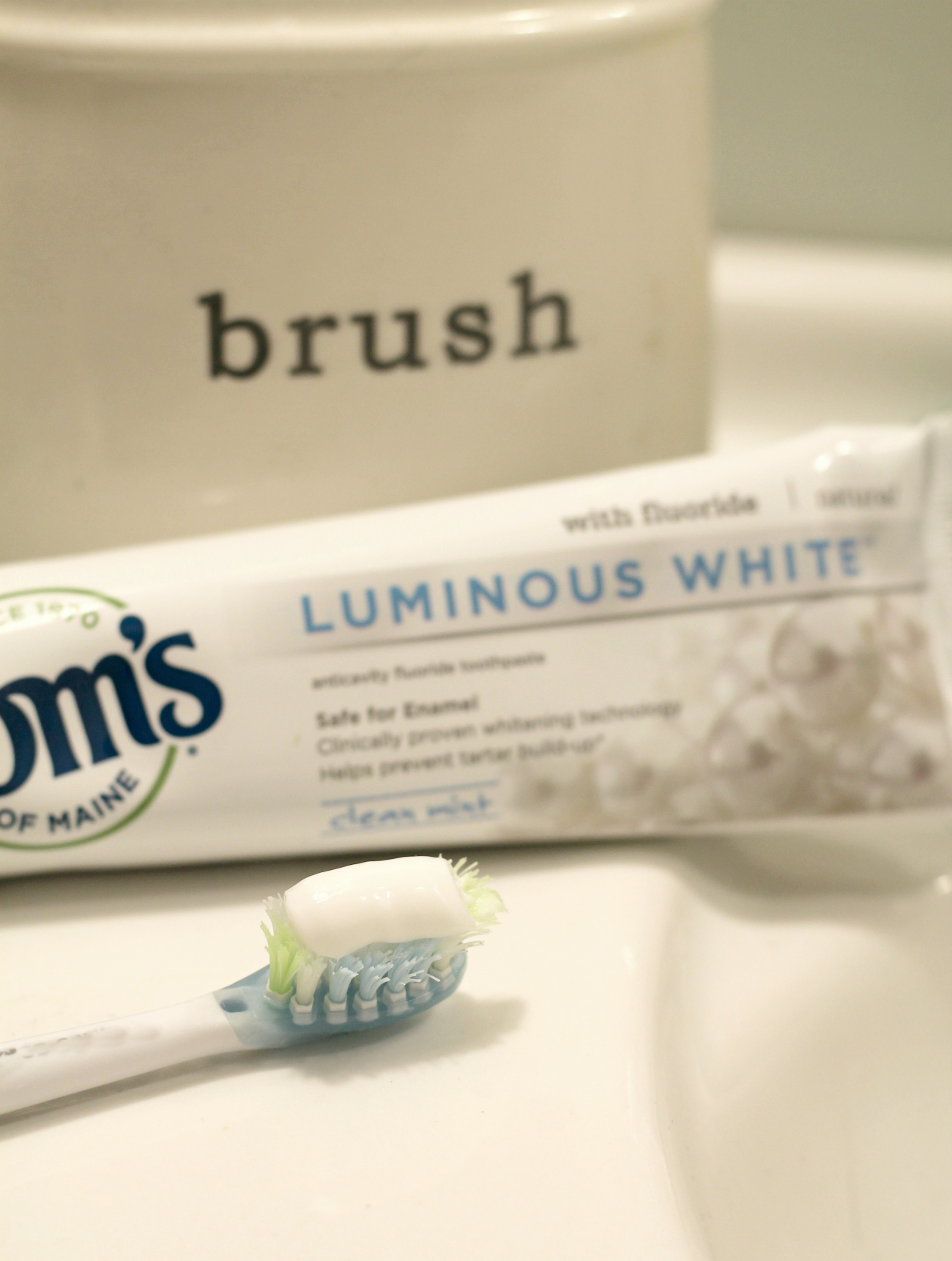 So tell me, what are some things you do every day to leave the house feeling confident? If you're looking for a few things to add to your list, definitely try one of the above! I highly-recommend trying Luminous White™ toothpaste from Tom's of Maine®, my teeth are whiter than ever and it helps me smile with confidence! And, let's be honest – we could all use more boosts like this during our day!
Here's to being more CONFIDENT than EVER!
Love this post? PIN IT FOR LATER below: