A huge thanks to our friends at Delta for sponsoring today's post. Keep scrolling to see how you can Prevent Water Damage with the Delta® Leak Detector.  #DeltaLeakDetect
Hello, friends!
Hope you're all having a great day so far! A few months ago, our water heater broke and leaked all over our basement floor leaving us with water damage. The bad thing is, my husband and I didn't notice for a few days, so when we did find out the basement was already damaged. It wasn't a pretty sight, and the whole thing was just really stressful.
So when we spent the money to completely replace the water heater, I wanted to make sure we'd know right away if it ever leaked again. Enter the amazing, Delta® Leak Detector.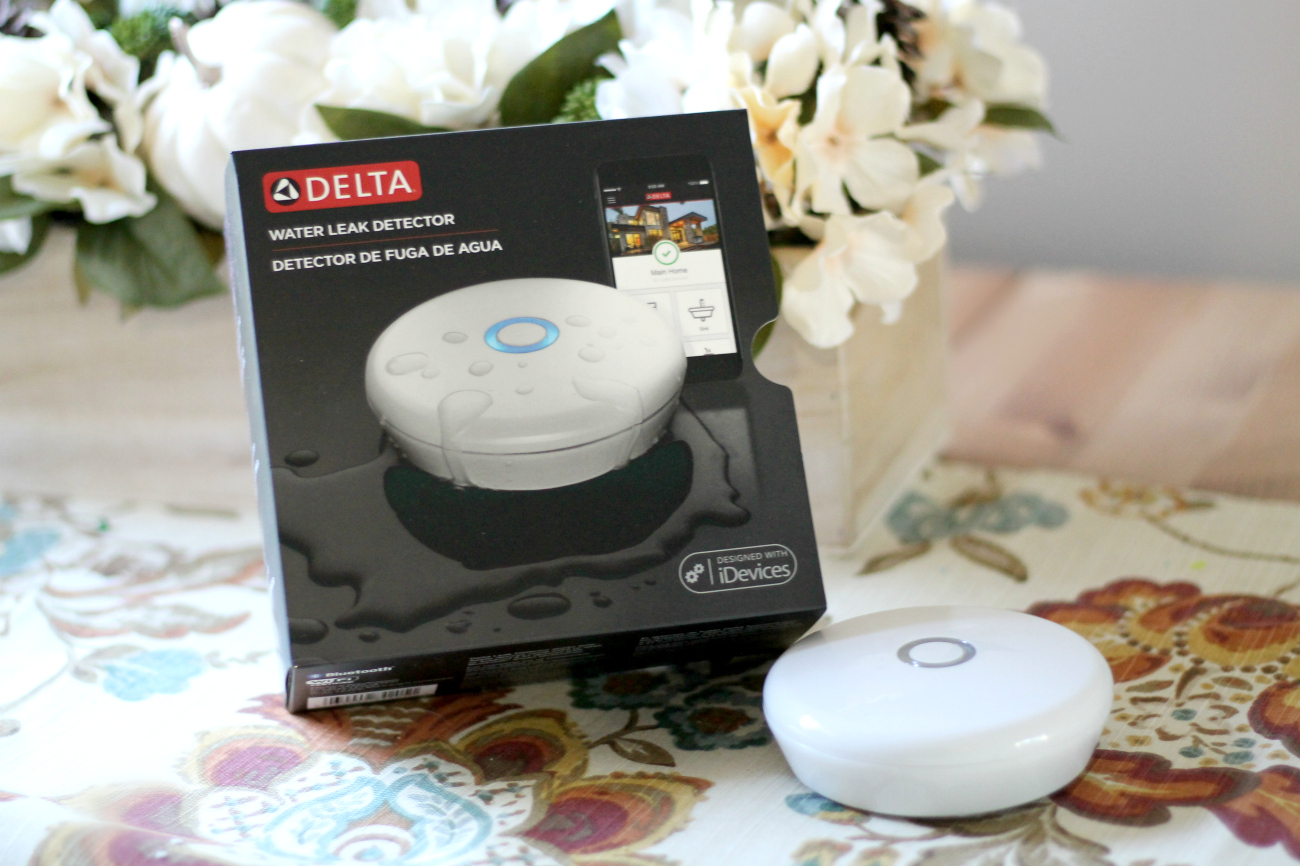 This leak detector is SO COOL! It's simple to set up, and I love the design! To show you just how simple it is to set up – I took photos of the process! The set-up takes just minutes, I couldn't believe how fast it was!
Step One: Download the Leak Detect App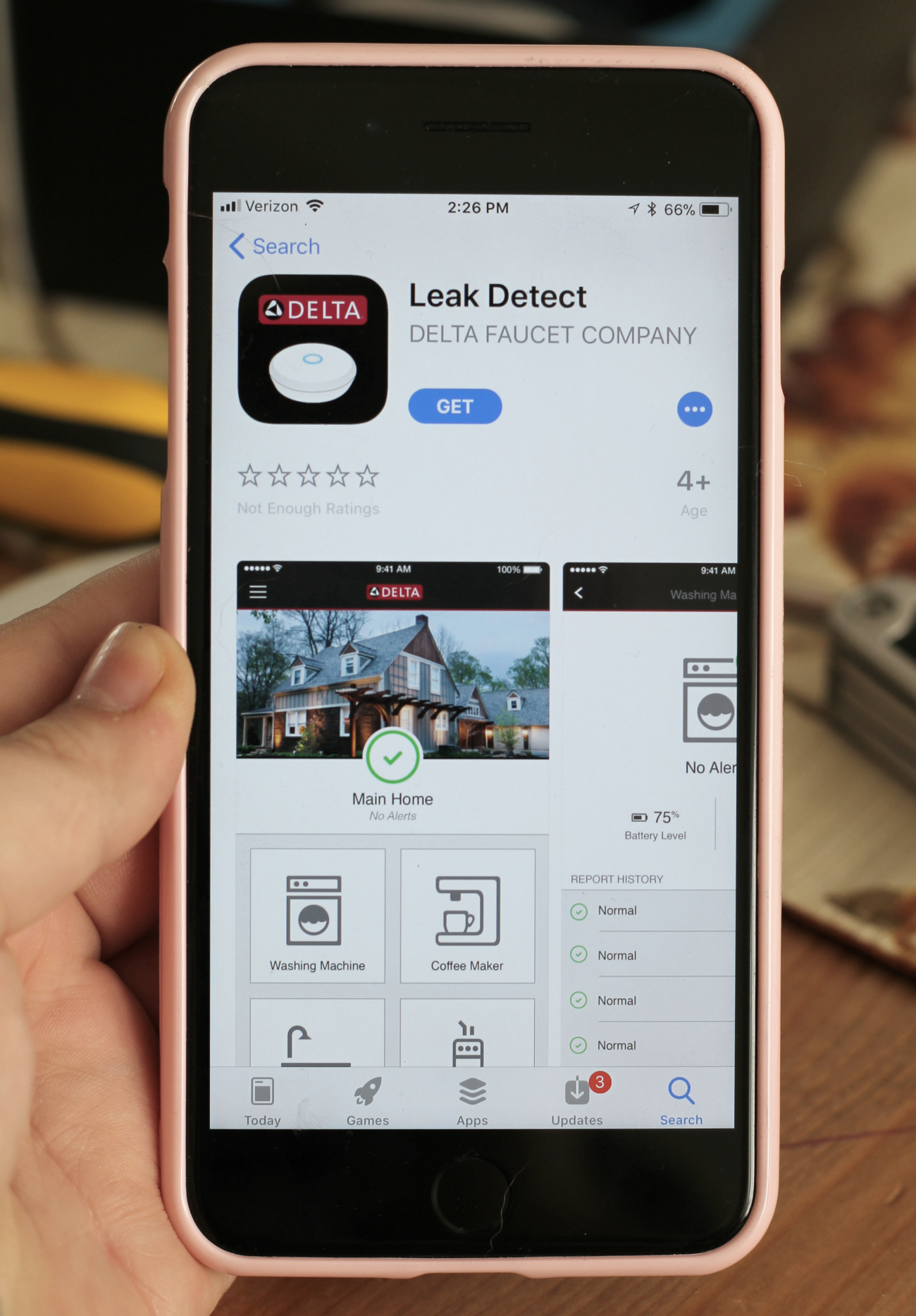 Step Two: Unbox, unscrew, and put batteries into your device.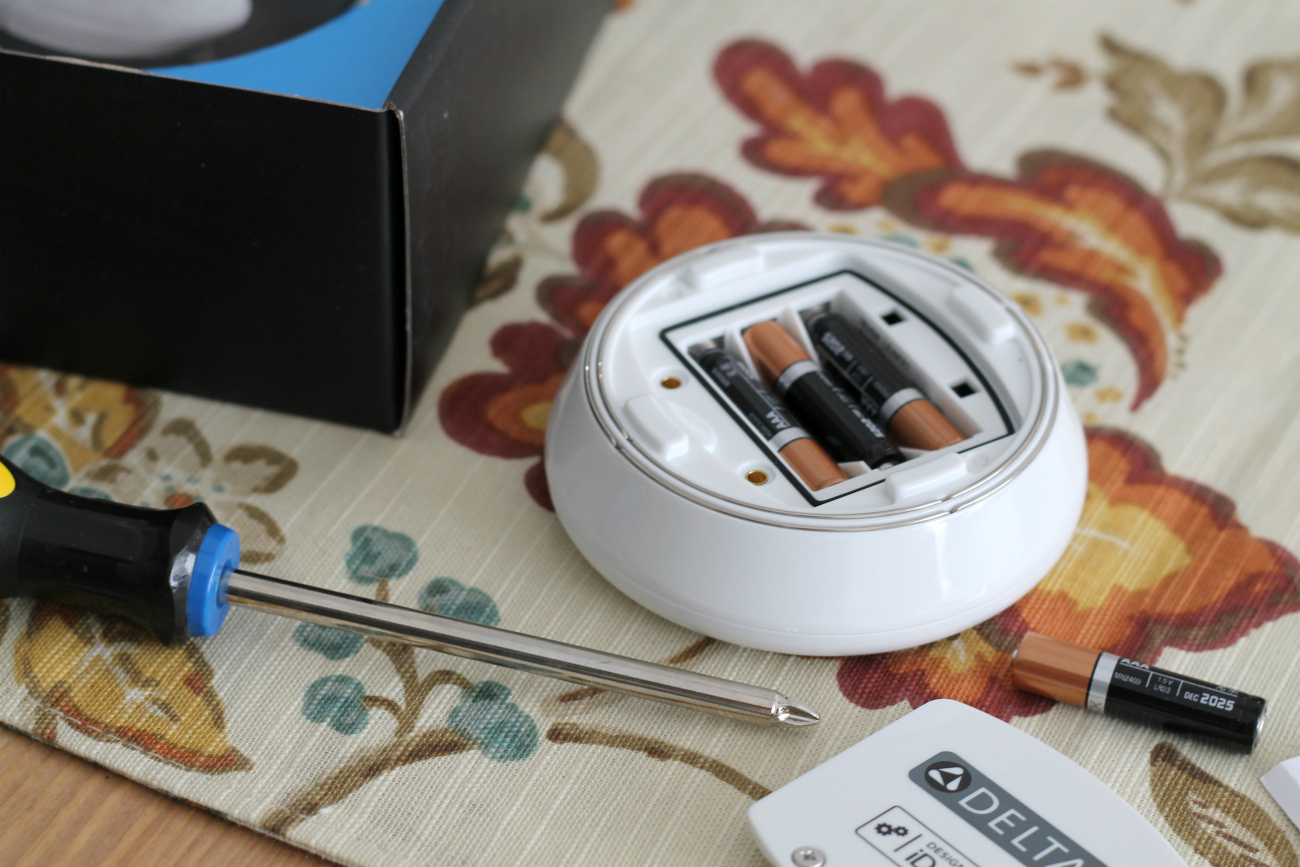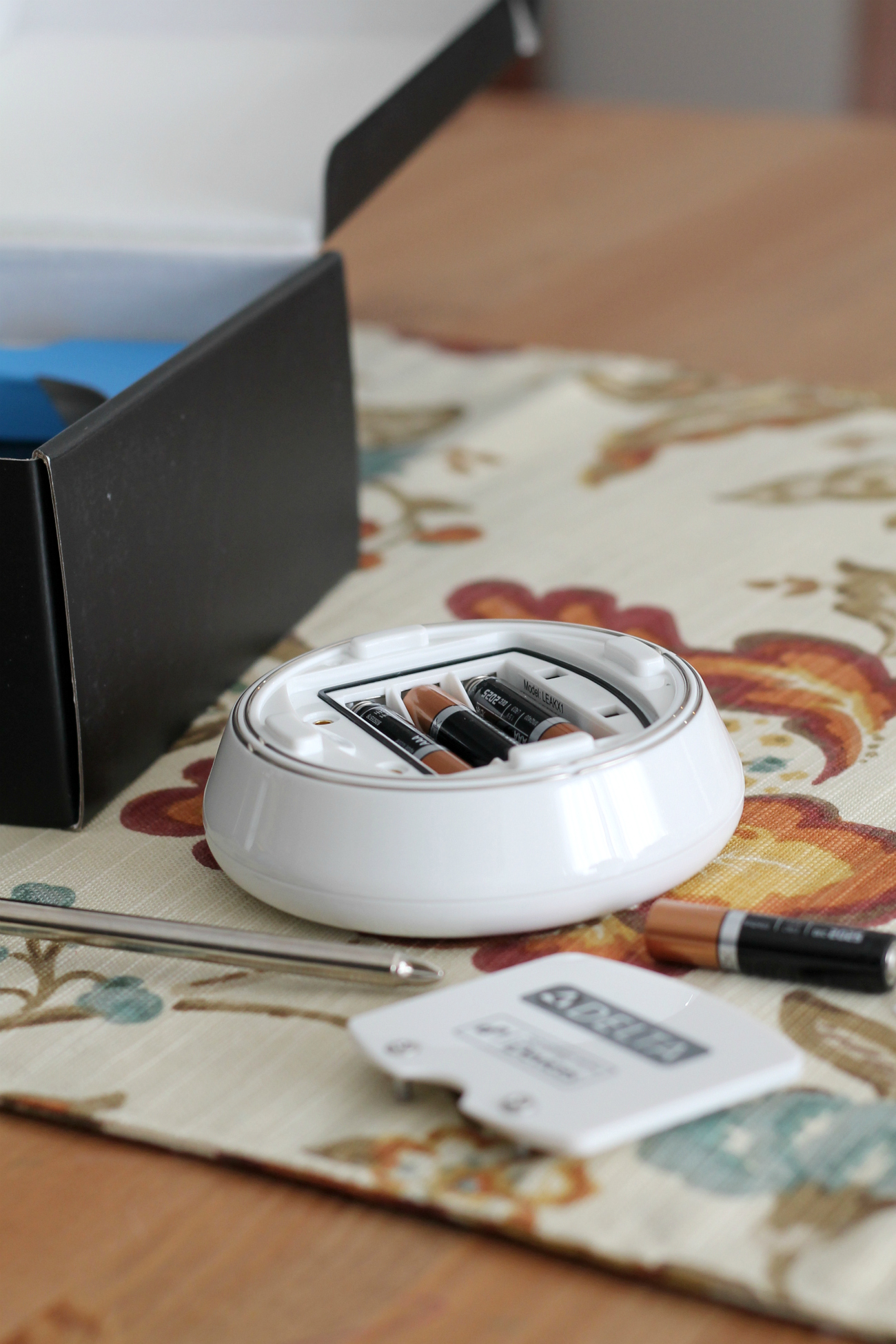 Step Three: Once the batteries are in your device, and you've screwed the panel back on, press the circle button on the top of the device until a blue light appears. Then follow the simple prompts via the app to connect the device to your wi-fi (you'll need your wifi log-in handy) and choose the location of where you'll be placing the device.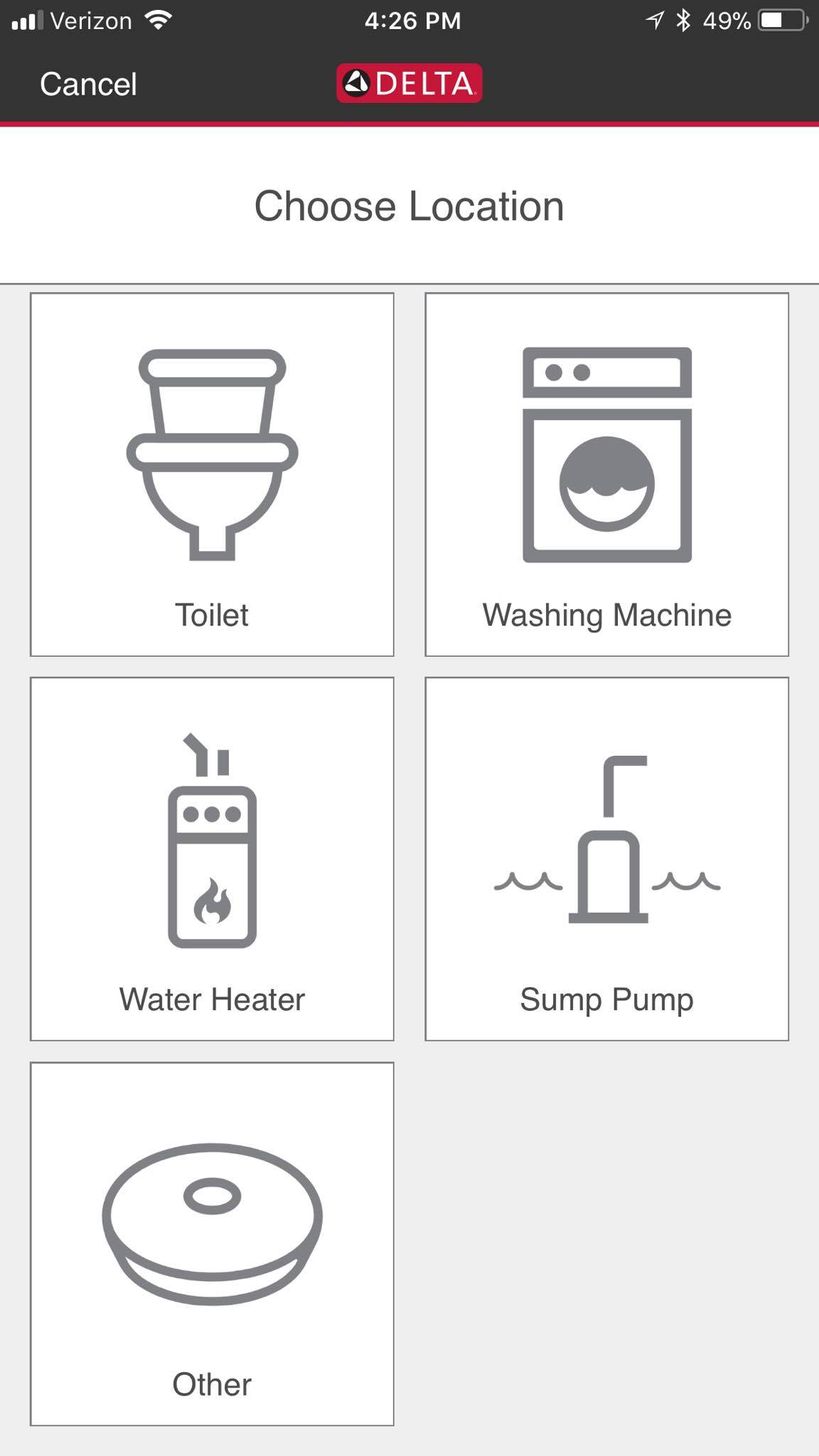 Step Four: Test your device by dripping a few drops of water onto it. After just one minute of the water touching the device, it will notify you via your phone. Once you know your device is working, you're good to go! You can set it to push notifications right to your phone.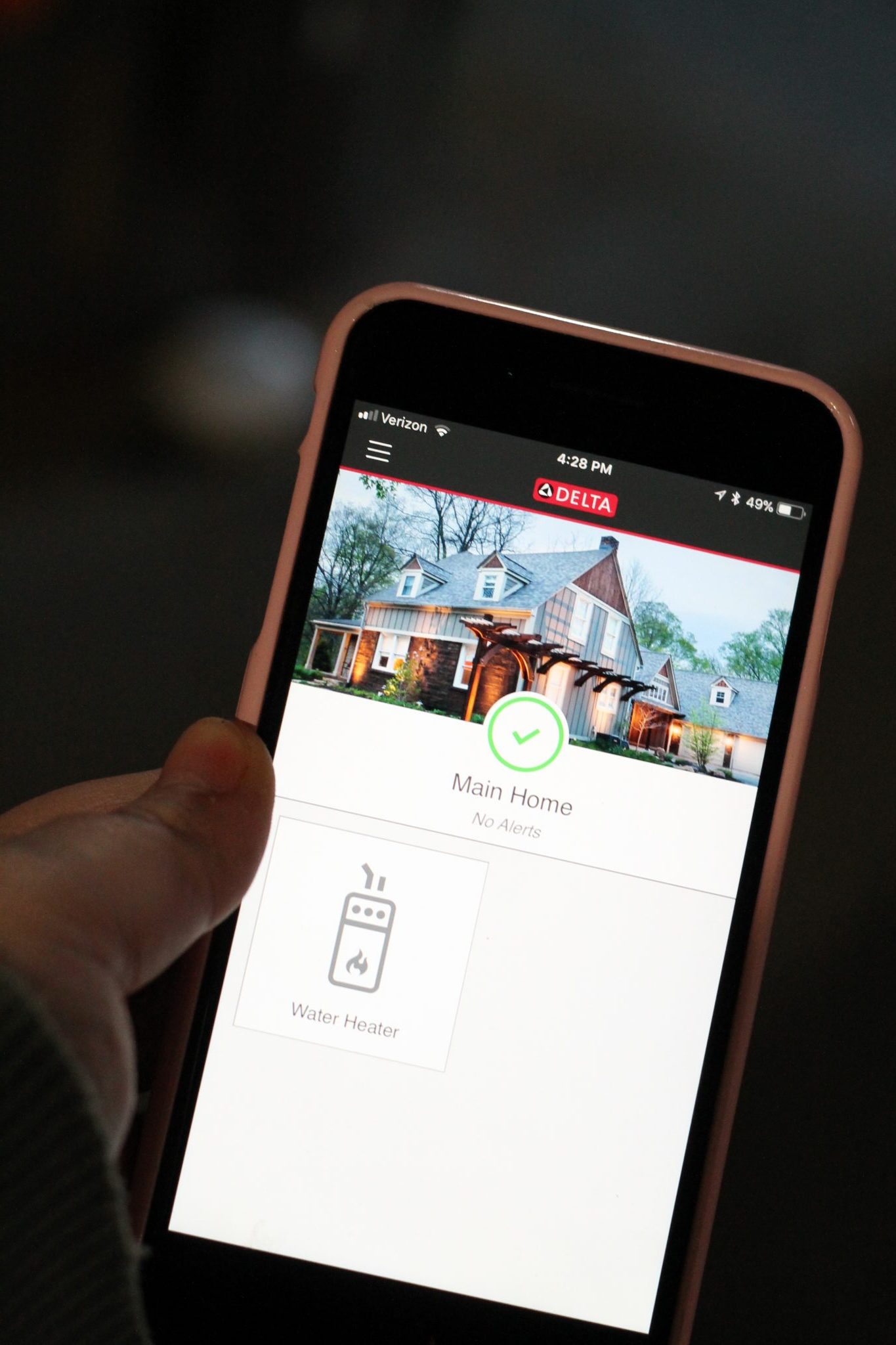 Having this device in our basement has provided a huge peace of mind. I don't worry about water damage, because I know as soon as the water heater leaks, I'll know it! I actually want to get a few more to place under sinks, bathrooms, and more! If you want to learn more about the Delta Leak Detector, head here.
And if you're interested in trying one in your home, you can purchase them here, or enter the Delta Sweepstakes for a chance to win one in November! I'll put the details below, good luck! 🙂
Delta Sweepstakes | Win a Delta® Leak Detector
How to Enter:
Share your own photos and/or video on Facebook, Twitter, or Instagram with the hashtag #TheDreamGaurdian and be sure to tag @DeltaFaucet.
Each week throughout November, four winners will be rewarded with a Delta leak detector and be featured on Delta's Inspired Living blog!
Love this post? Pin it for later below: