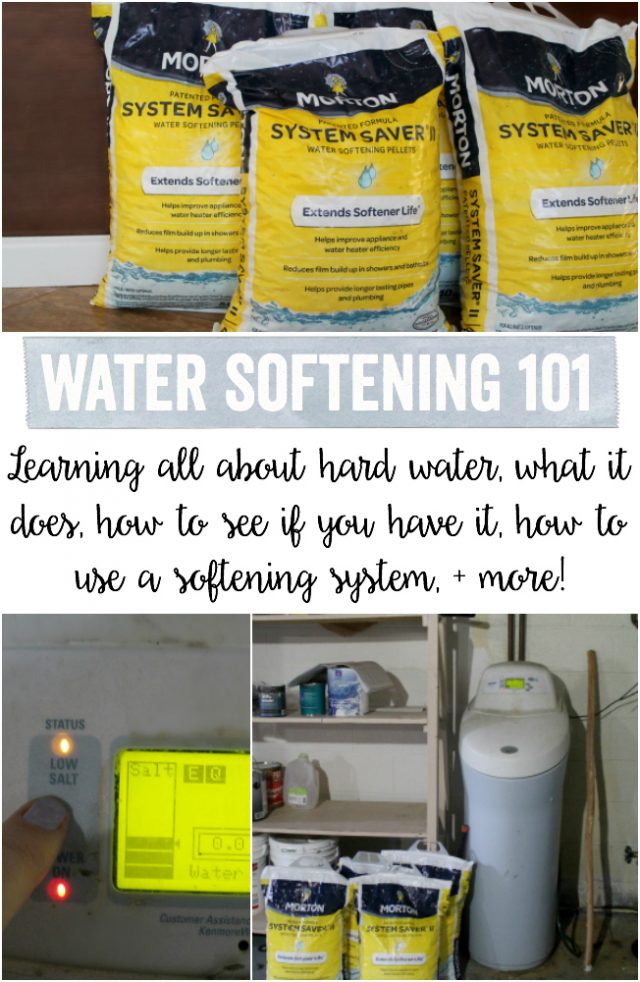 Hi, friends!
Hope you're having an incredible day! We moved into our new home a few months back, and for the first time my husband and I began to feel the overwhelming feeling that this was really all ours. Part of that was a great amount of pride in everything we had recently acquired, down to the flooring, heater, and water softener. Now, I will happily admit that I knew pretty much squat about water softening, water softeners, or what Morton salt was even for! But I wanted and needed to learn. No one said being a first time home owner was going to be easy, right? 😉
Today's post is for anyone else who needs a quick overview of the benefits of having a water softening system, what it is, and how it works, how to see if you have hard water, and so much more!
What is hard water?
What is hard water? As rainwater passes through the earth and into other means of water, it picks up certain "hardness" materials that will precipitate and clog pipes, and may also damage your appliances.
What can hard water cause?
Spotty dishes, dry and itchy skin, buildup in your shower, rough feeling laundry, build-up in pipes, possible damage to appliances, so much more!
How does a water softening system work?
Hard water enters your home and goes through the pipes until it hits the softening system. The ion-exchange process in a water softener removes hardness, or "softens" the water. This reduces the maintenance associated with cleaning or replacing processing pipes and appliances that are clogged with hardness deposits.
How can you tell if you have hard water?
Easy, get a free test strip from Morton Salt HERE! I used the test strip and easily tested my water – the results were clear and easy to read, and super quick, too!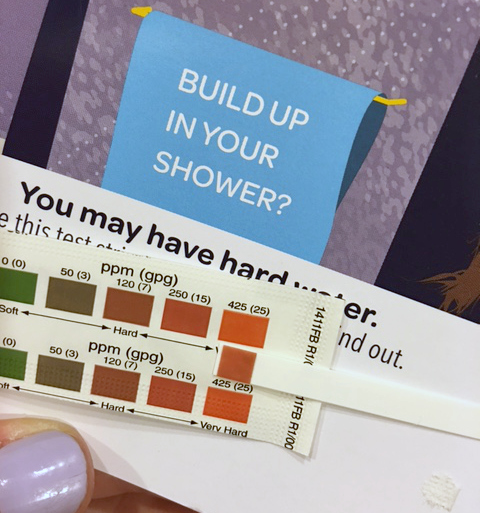 As you can see from the photo above, we were right around the "very hard" water reading, so we were in desperate need for salt in our water softening system.
What we did:
First step was to purchase the salt, we selected the System Saver Morton Salt as pictured below. This salt helps to prevent buildup in your water softener which is something we wanted since we knew we had an older system to begin with. This salt will help ensure our system is running smoothly, and will also help prevent mineral buildup in our pipes.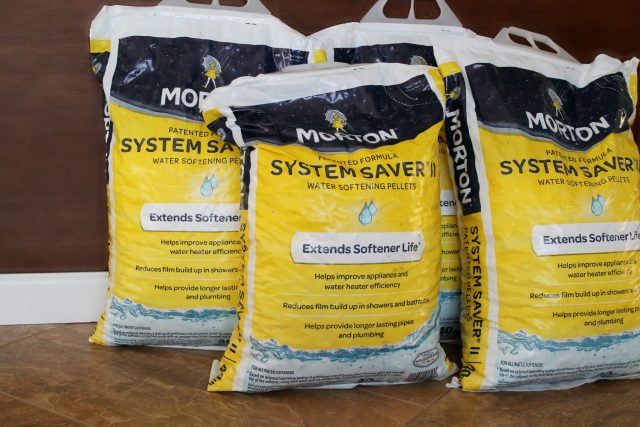 Next, it was time to head downstairs to our hauntingly dirty basement and look for the water softener. We have an older home so the basement reminds me of the one in Home Alone. No one really wants to go down there, but we kind of have to. Back in the corner I located the water softener, my husband and I carried the salt downstairs and got to work. PS: A huge thanks to whoever decided thick plastic handles needed to be added to the bags, this made them SO easy to carry and lift!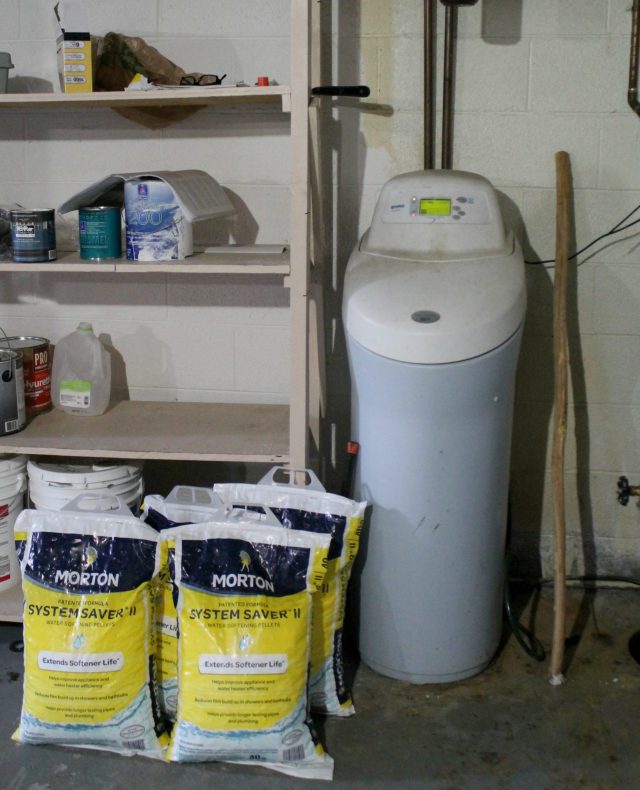 Our system was very easy to read, and the status light clearly indicated that the system needed salt. According to Morton, your tank should be at least halfway filled with salt for best results, and it's really as easy as adding two bags of salt to your system every two months.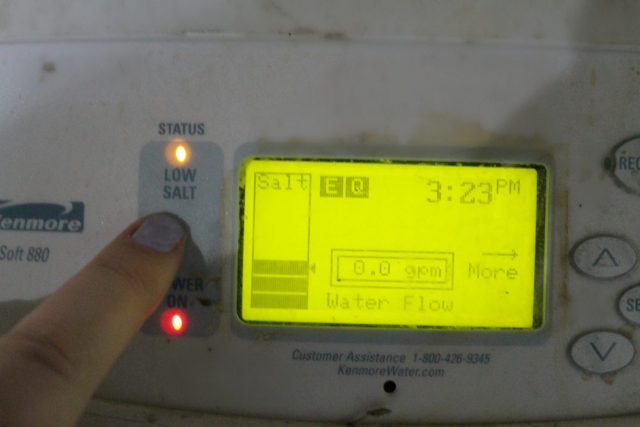 So once the salt was added to our system, we were good to go. We made a note on our family calendar to add salt every two months, and that was that.
How it's helped:
It takes less soap to clean your clothes, because the hard water is not preventing it from sudsing as normal.
The harsh water stains are gone, which means less cleaning / scrubbing – yay!
There is less buildup in our appliances.
My skin is more moisturized, and less itchy (this was a big difference!)
So, have I convinced you to check out your water softener, or get a system installed if you don't already have one? It's SO simple to see if you have hard water in your home, just head over to the Morton site HERE and get a FREE water test strip!
Do YOU have a water softening system in your home?
Have any tips that I missed? Please leave them in the comments below!
I was selected for this opportunity as a member of Clever Girls and the content and opinions expressed here are all my own.