This post has been sponsored by Physicians Formula. All opinions are my own.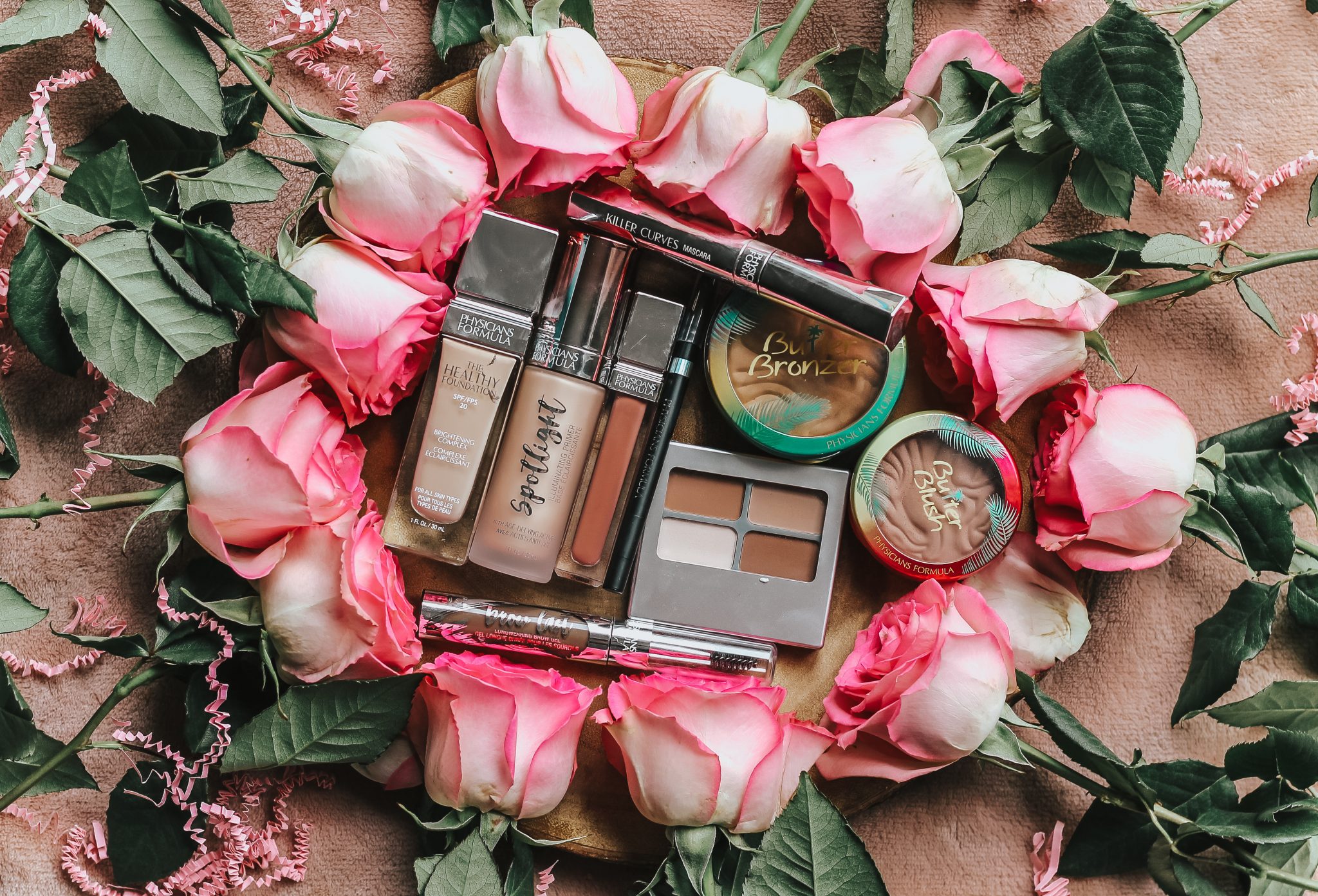 Something I've been self-conscious of for years has been my lack of eyebrows. If you've been a reader of the blog you'll know that I openly share my struggles with Endometriosis. Well, a few years back my doctors put me on a medication that was supposed to help with my pain, but I reacted to it terribly. My hair started coming out in chunks (my hairline will never look the same) and my eyebrows starting just falling out! It was one of the hardest things to go through because not only was I in pain on the inside, I was starting to look sick on the outside, too.
I like to think that I do pretty well managing and living with a chronic illness, but boy is it hard sometimes. One thing I wouldn't comprimise on is losing the put together look of nicely shaped brows. But I guess before we talk more about brows I should probably show you what my brows look like without product applied. Ready? Here we go.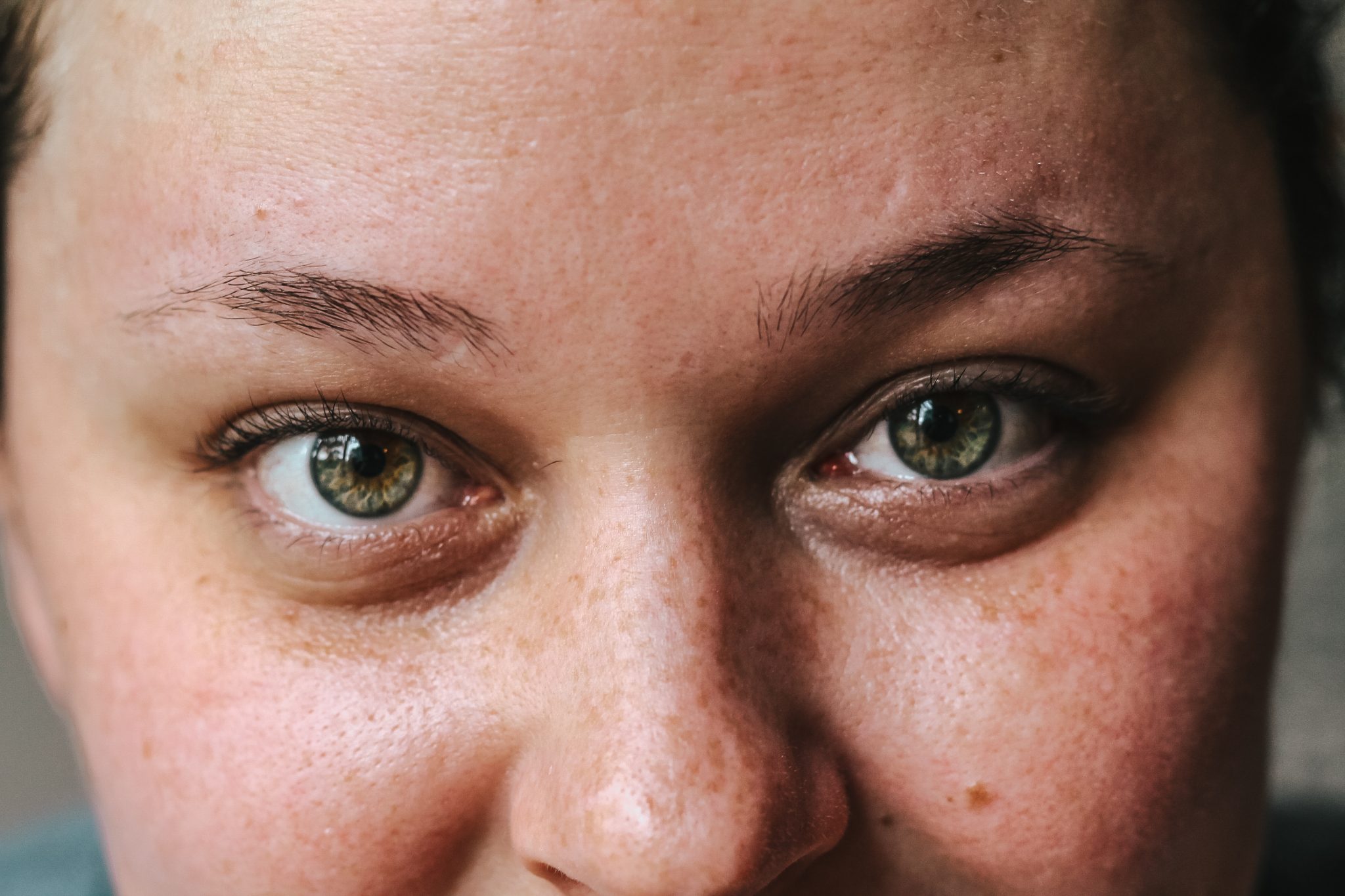 See how sparse they are? They just became thinner and thinner and never grew back in quite the same way. I tried eyebrow pencils, powders, you name it – but another issue I was running into was it wiping right off. I needed something that would last all day once applied, through sweat, weather, everything – and I found it in Physicians Formula!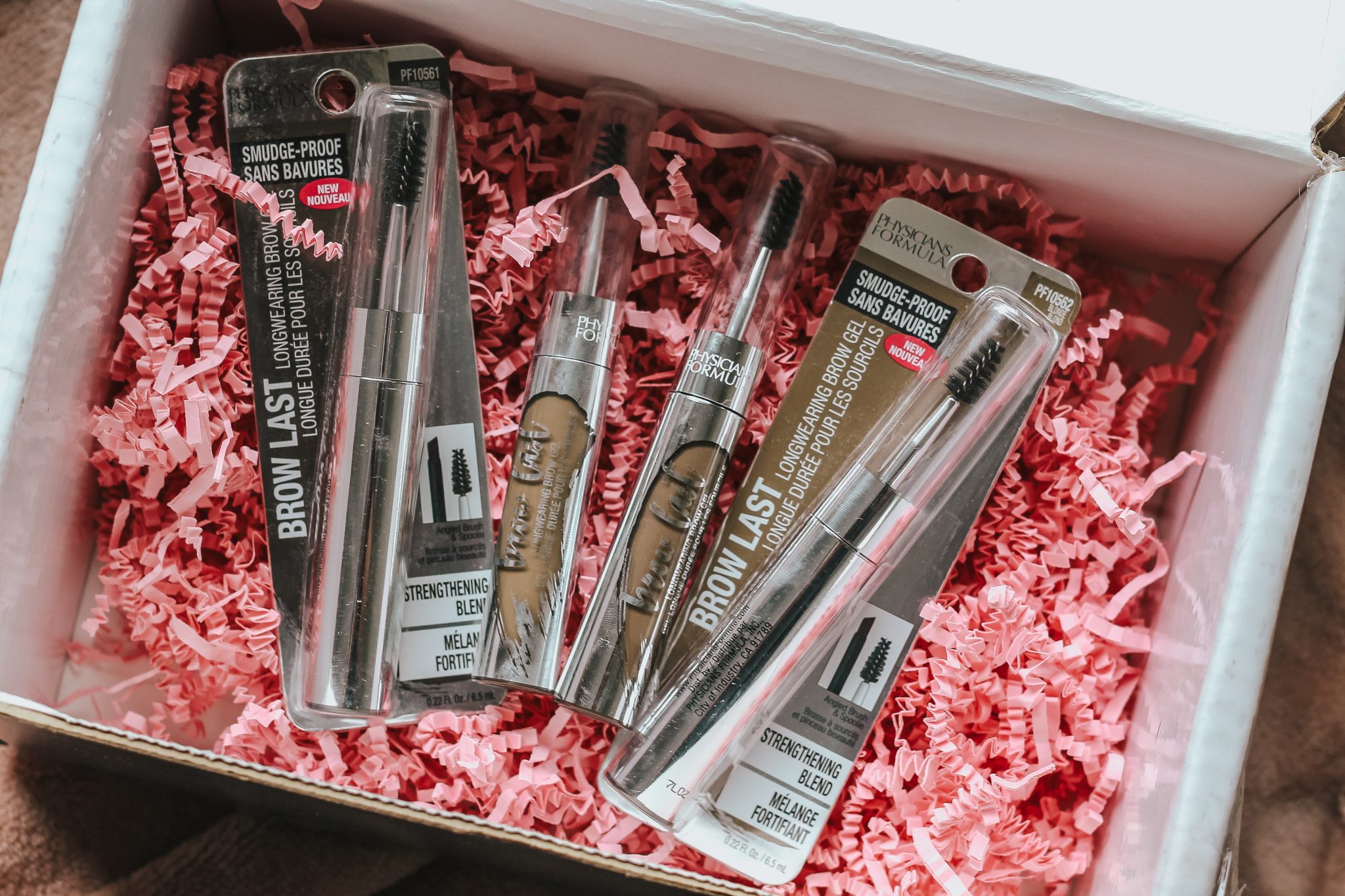 And because I have been doing the same makeup routine these past few weeks (and you've been asking for a tutorial) I thought I'd show you my full Physicians Formula face from start to finish! I'll tell you each product, and link to all of the products used at the end of the post so you can shop!
Step One: Physicians Formula Spotlight Illuminating Primer
Apply primer all over face using fingers, blend until whole face has even coverage.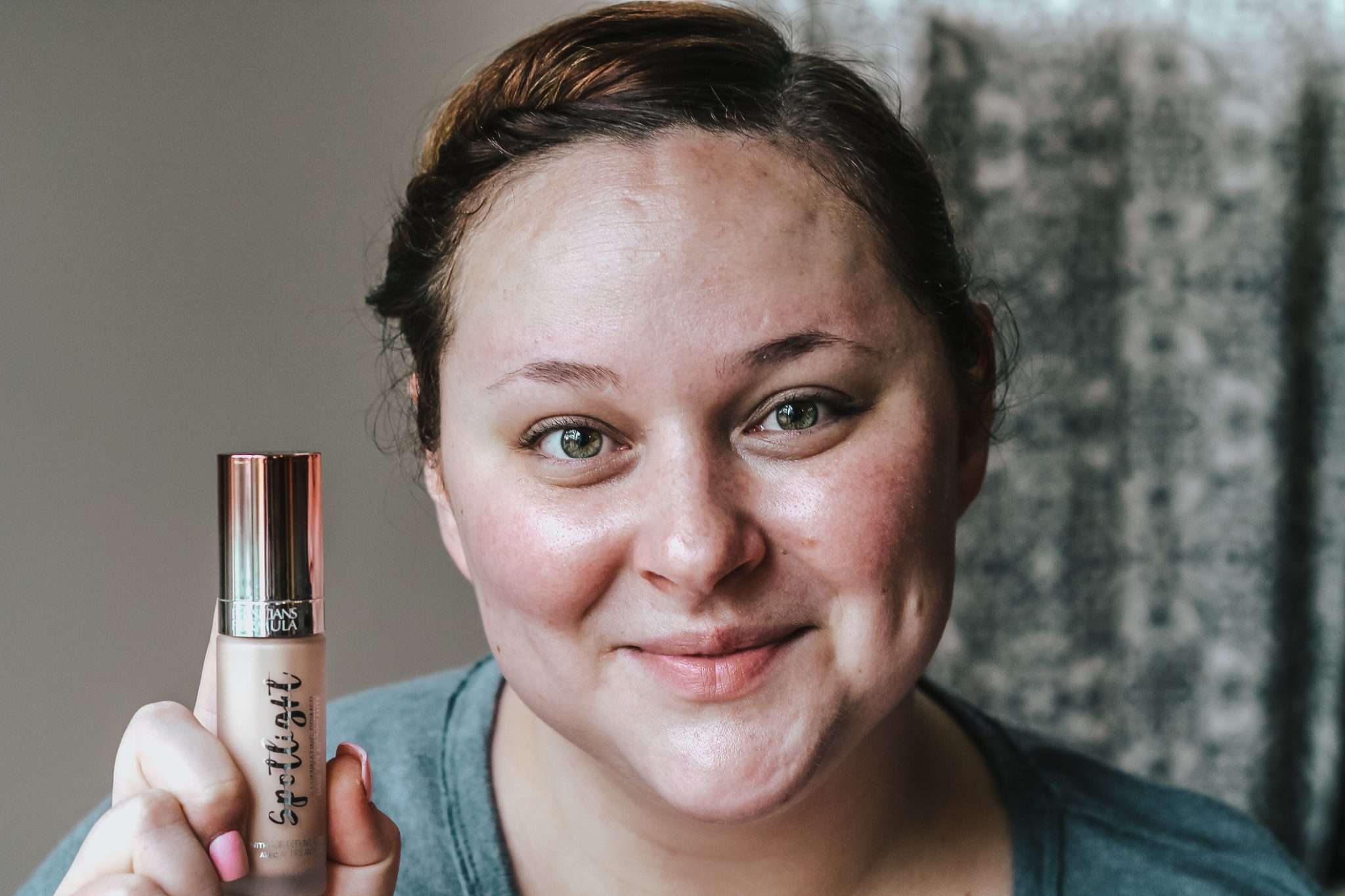 Step Two: Physicians Formula The Healthy Foundation SPF 20
Apply foundation using brush (or fingers) and blend until full face is covered.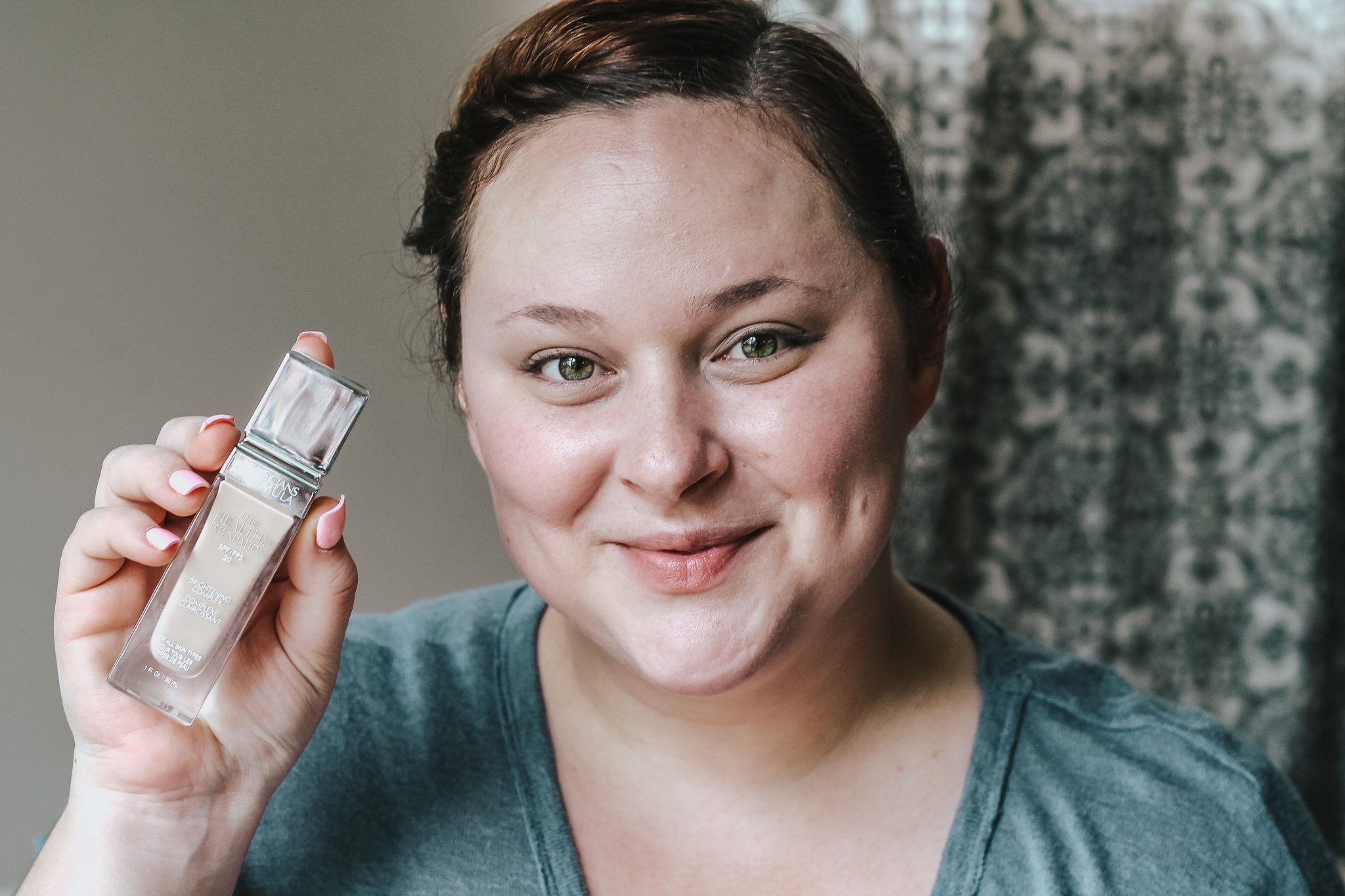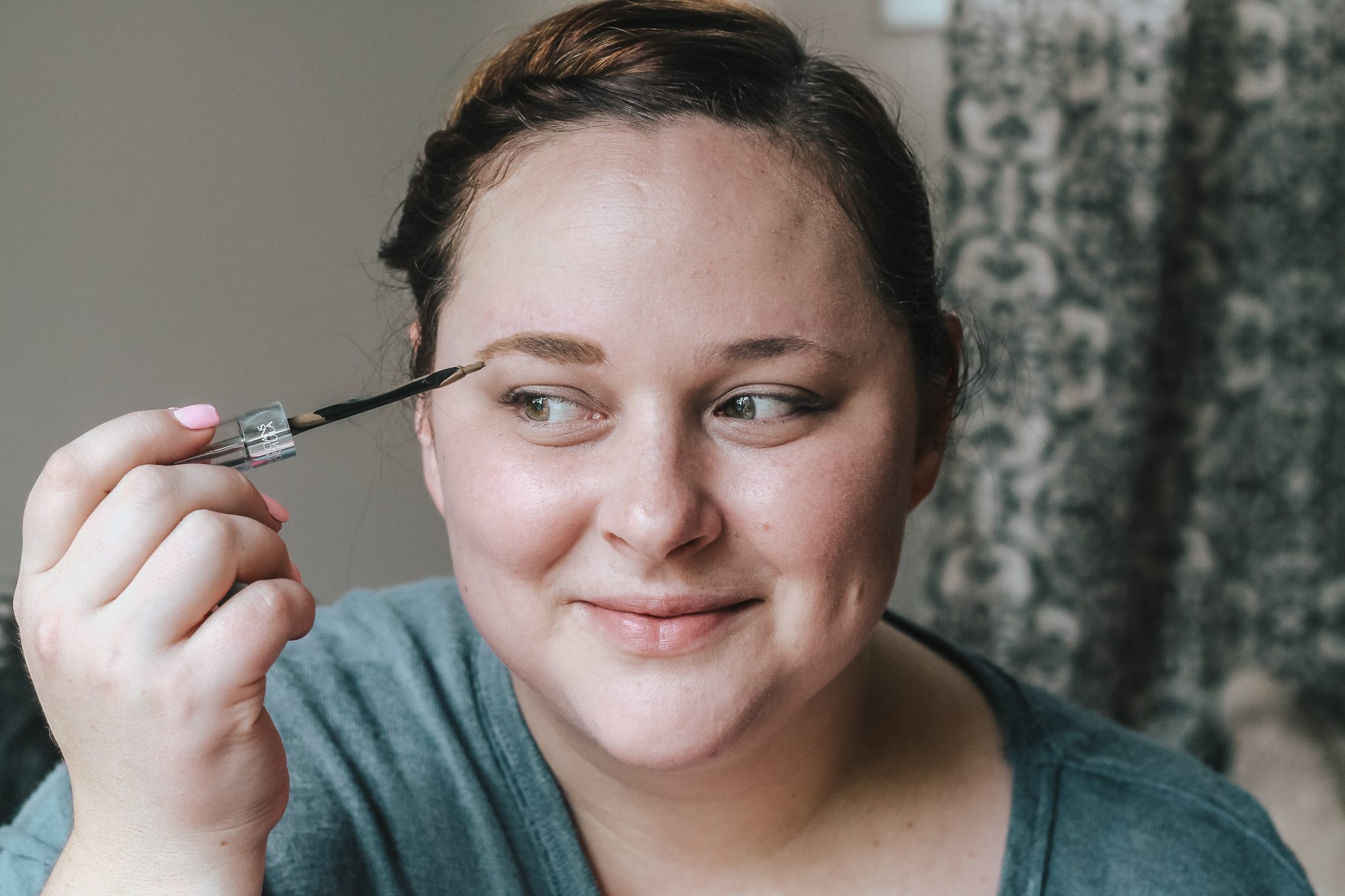 This is the product I've fallen in LOVE with, the Physicians Formula Brow Last Longwearing Brow Gel! You guys, this stuff is simply amazing! It's long-wearing, water-resistant, transfer-proof, smudge-proof, and budge-proof! I love that the longer I use it, the more the formula conditions and protects my brows. And if I have a hot flash and sweat, my brows aren't going ANYWHERE!
How to Apply:
Step One: On clean brows, use the angled tip applicator brush to create strokes. I do them in the same direction as my brow hair grows to create more hair-like strokes. Continue to do this until your brows are filled and defined to your liking.
Step Two: Use the provided spoolie to soften, distribute, and blend the product for the perfect long-lasting brows!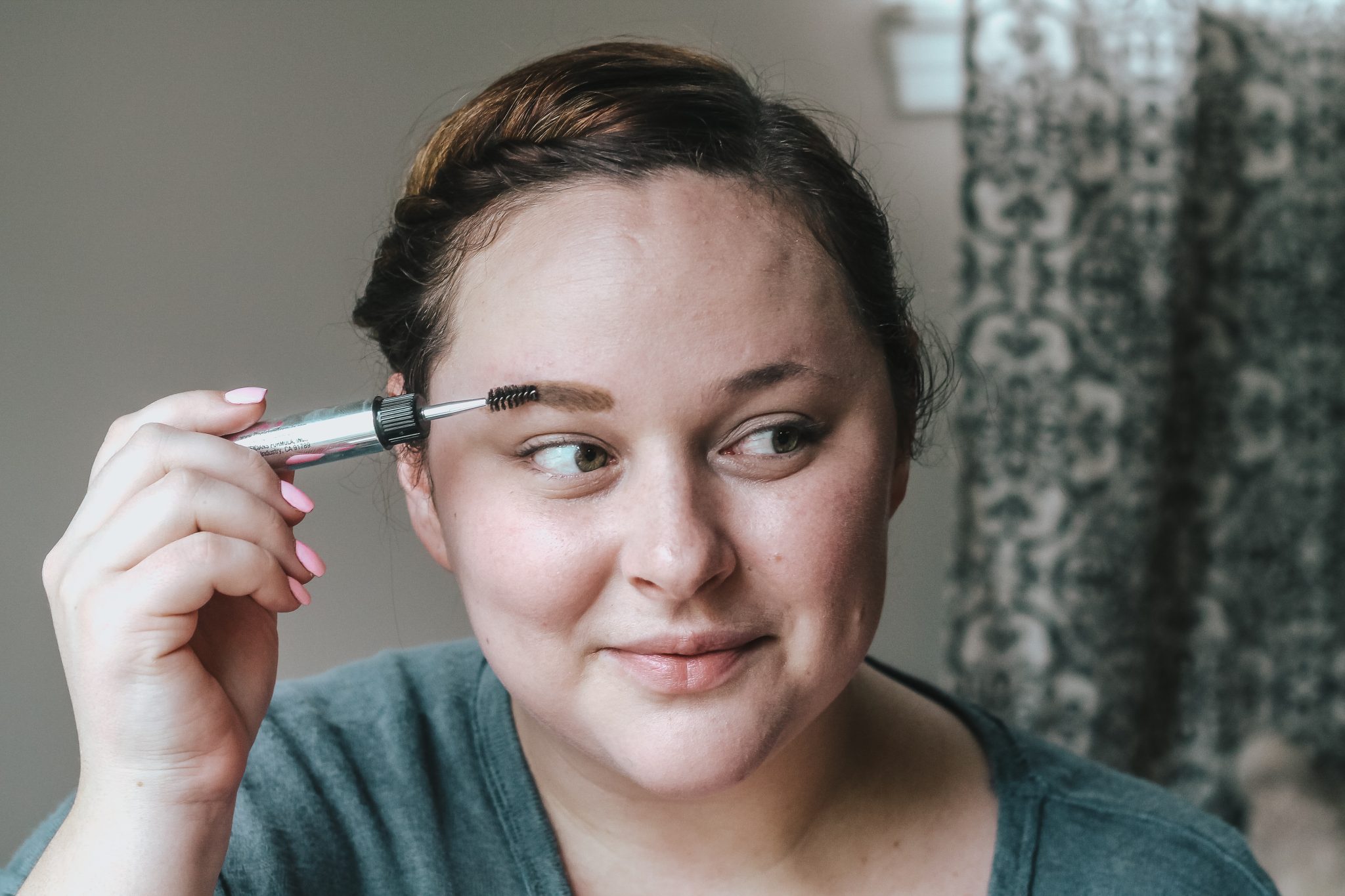 Step Four: Physicians Formula Matte Collection Quad Eye Shadow, Classic Nudes
I love this collection so much! The colors are PERFECT for everyday wear. I usually take the darkest color and put it right on my lids then use the lighter colors to highlight the eye and give it some dimension.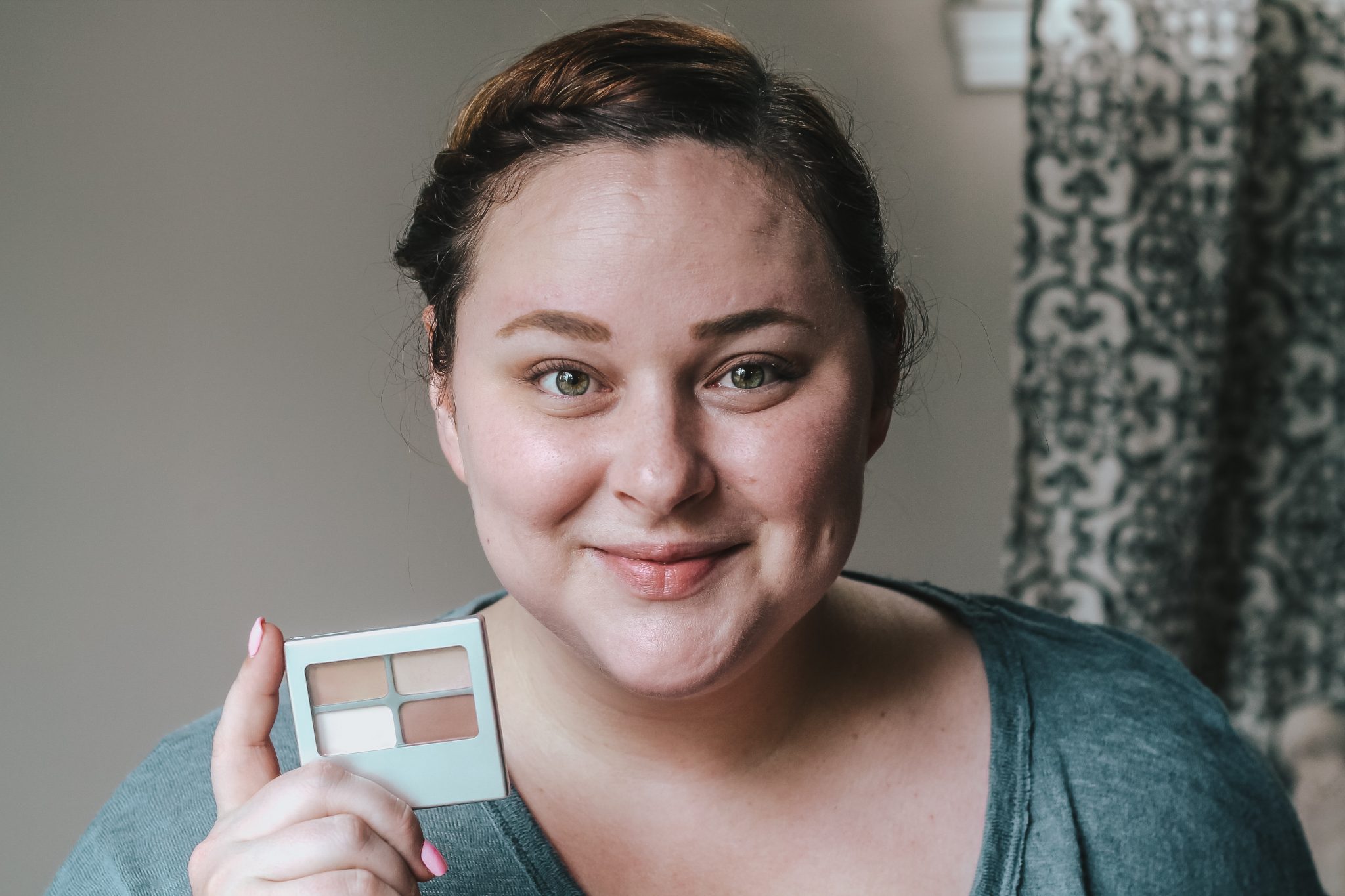 Step Six / Seven: Physicians Formula Killer Curves Mascara, Black & Physicians Formula #InstaReady Glide-On Gel Eyeliner, Black Velvet
This eyeliner/mascara combo is just the best! I line both the top and bottom with the black eyeliner, then give my lashes a few coats of mascara to really make my eyes pop. The mascara lengthens and gives volume so it's the perfect go-to for your makeup bag!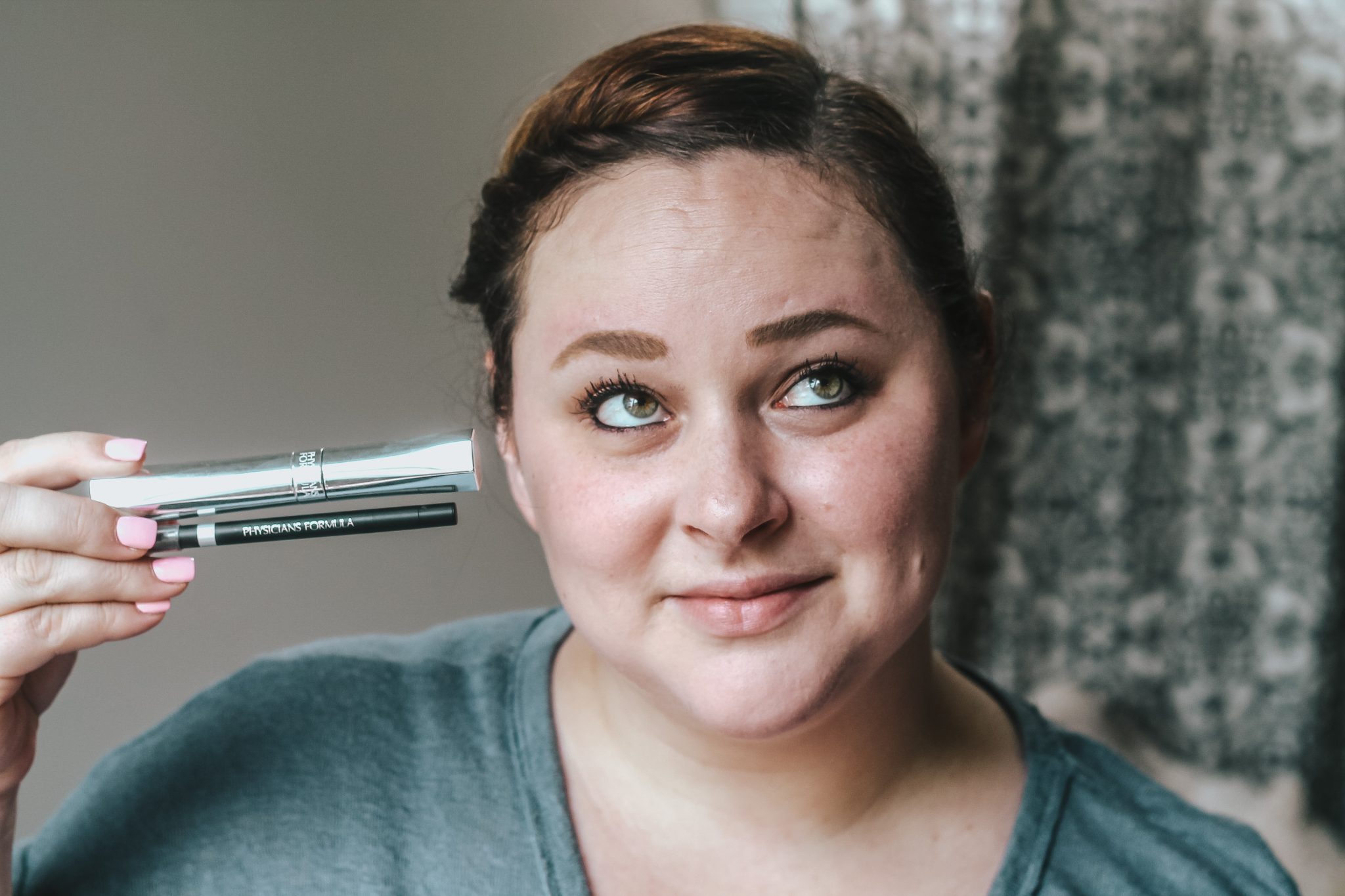 Step Eight: Physicians Formula Murumuru Butter Butter Bronzer, Bronzer
This butter bronzer is everything! It's so easy to apply, smells great, and feels great on the skin. I like to give my face a bit of a dusting all over to warm it up a bit.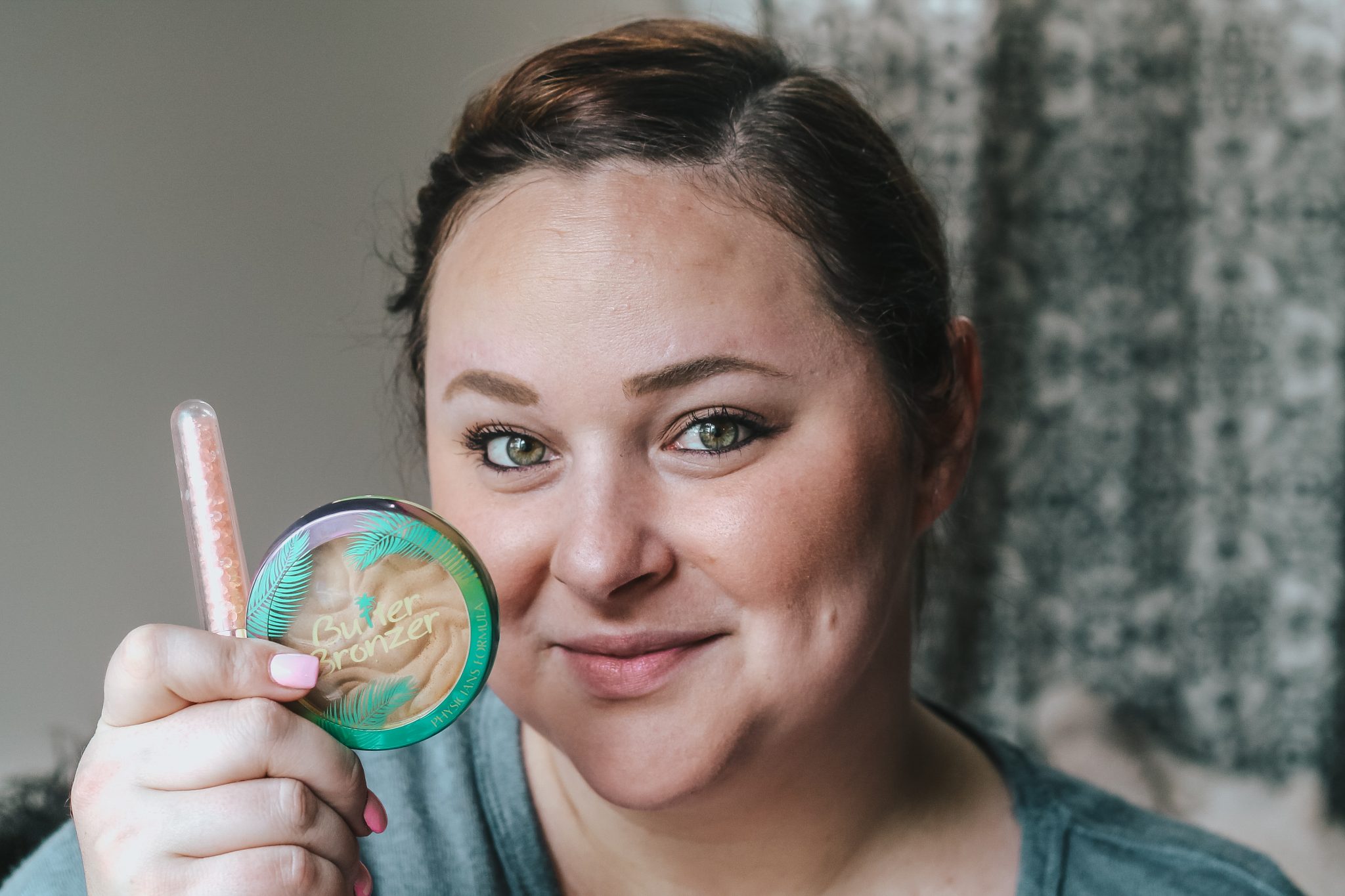 Step Nine: Physicians Formula Murumuru Butter Butter Blush, Plum Rose
What goes great with the bronzer? Butter Butter Blush! This color is called Plum Rose and it's light, shimmering, and feminine. I just love the glow it gives!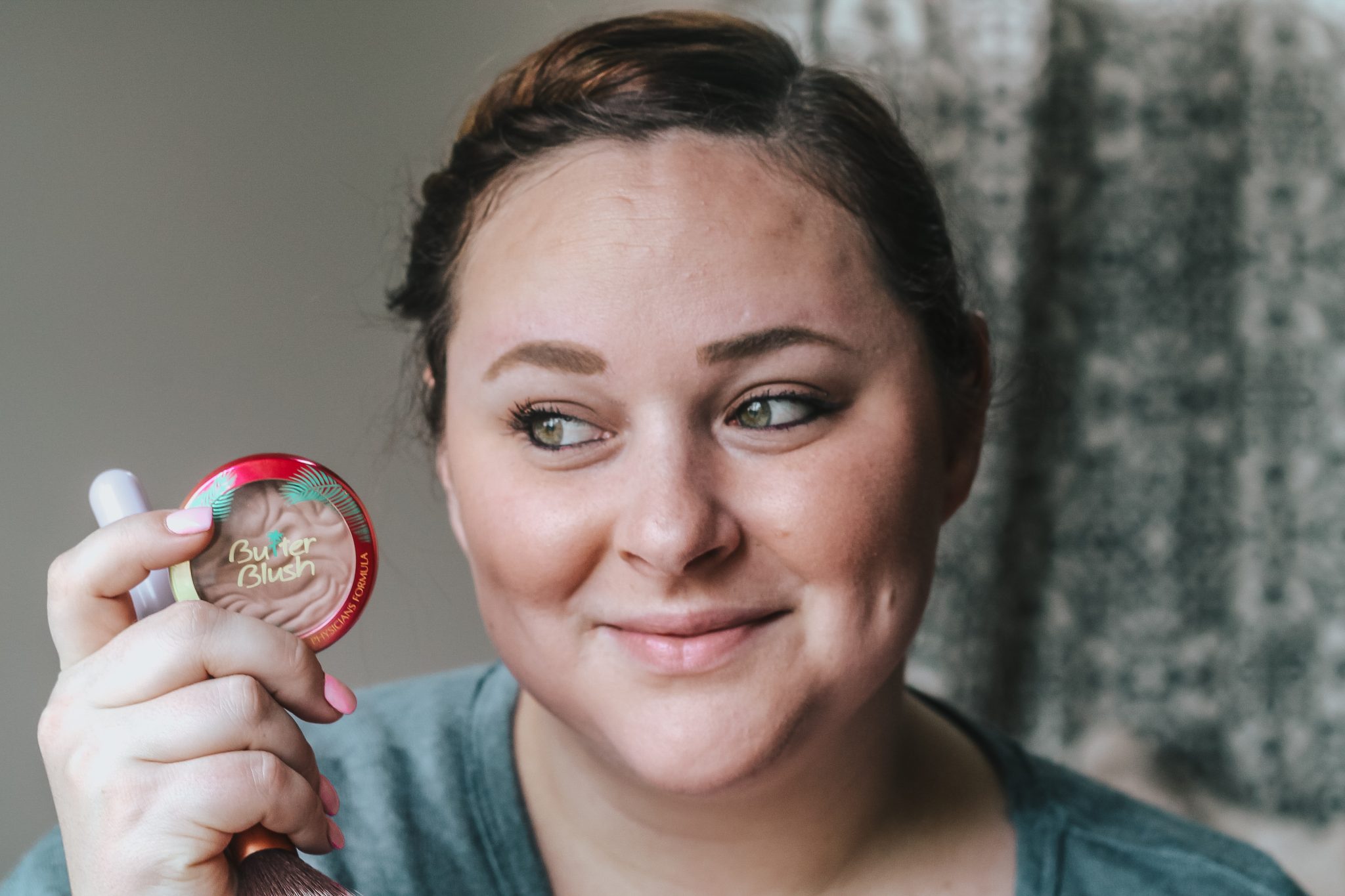 Step Ten: Physicians Formula The Healthy Lip Velvet Liquid Lipstick, All-Natural Nude
And let's finish things off we're going to use the Healthy Lip Velvet Liquid Lipstick. This lipstick is simple to apply and feels great on – it's not sticky at all – just a nice smooth feel!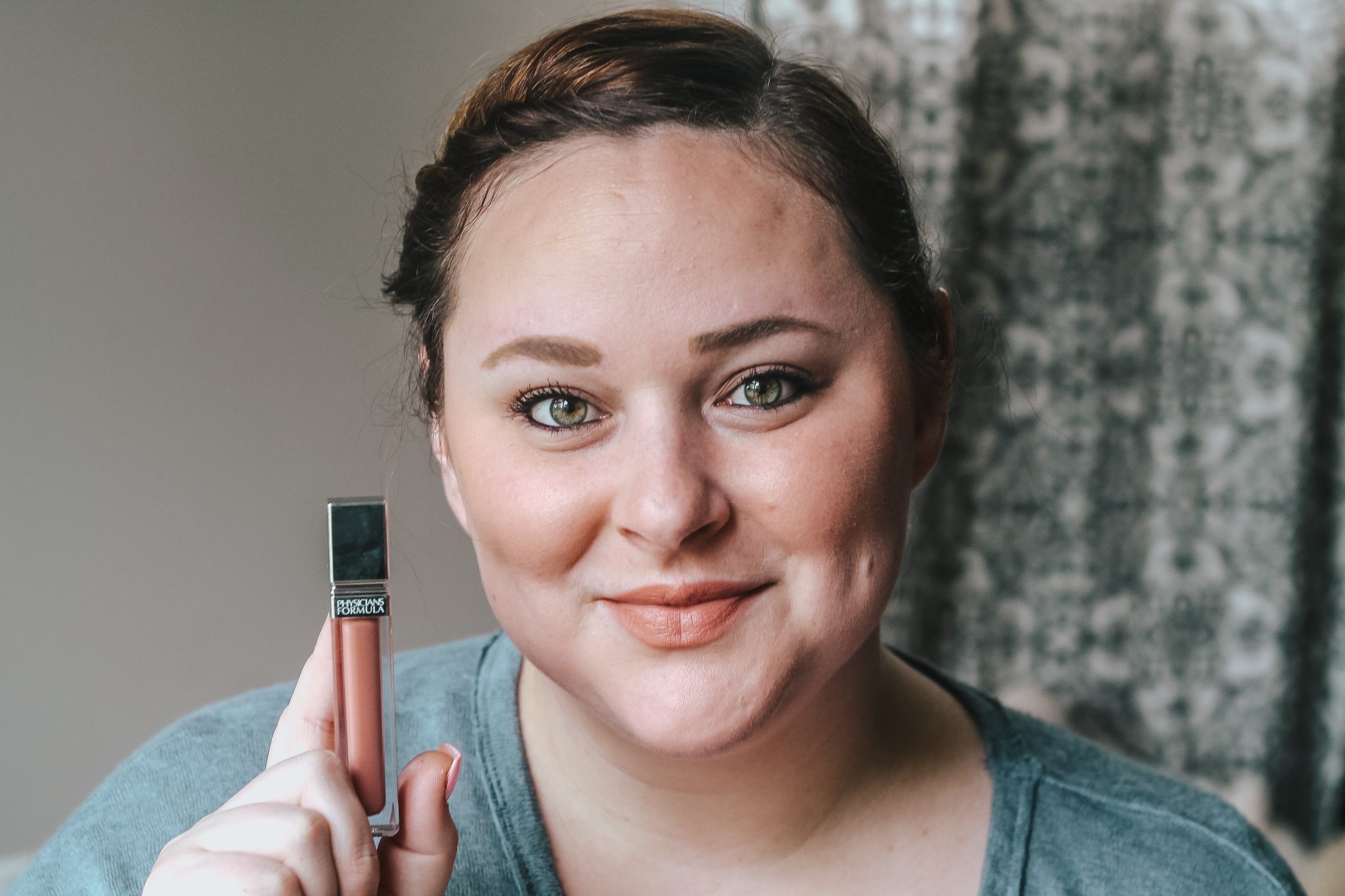 The Final Look
Ten steps may seem like a lot but I can do this entire look in under 10 minutes! It's perfect for busy mornings and can be glammed up using darker colors, too! I love that the whole look is more natural and just helps to accentuate my features. Now I'm walking out the door feeling confident, and my brows are on point. 🙂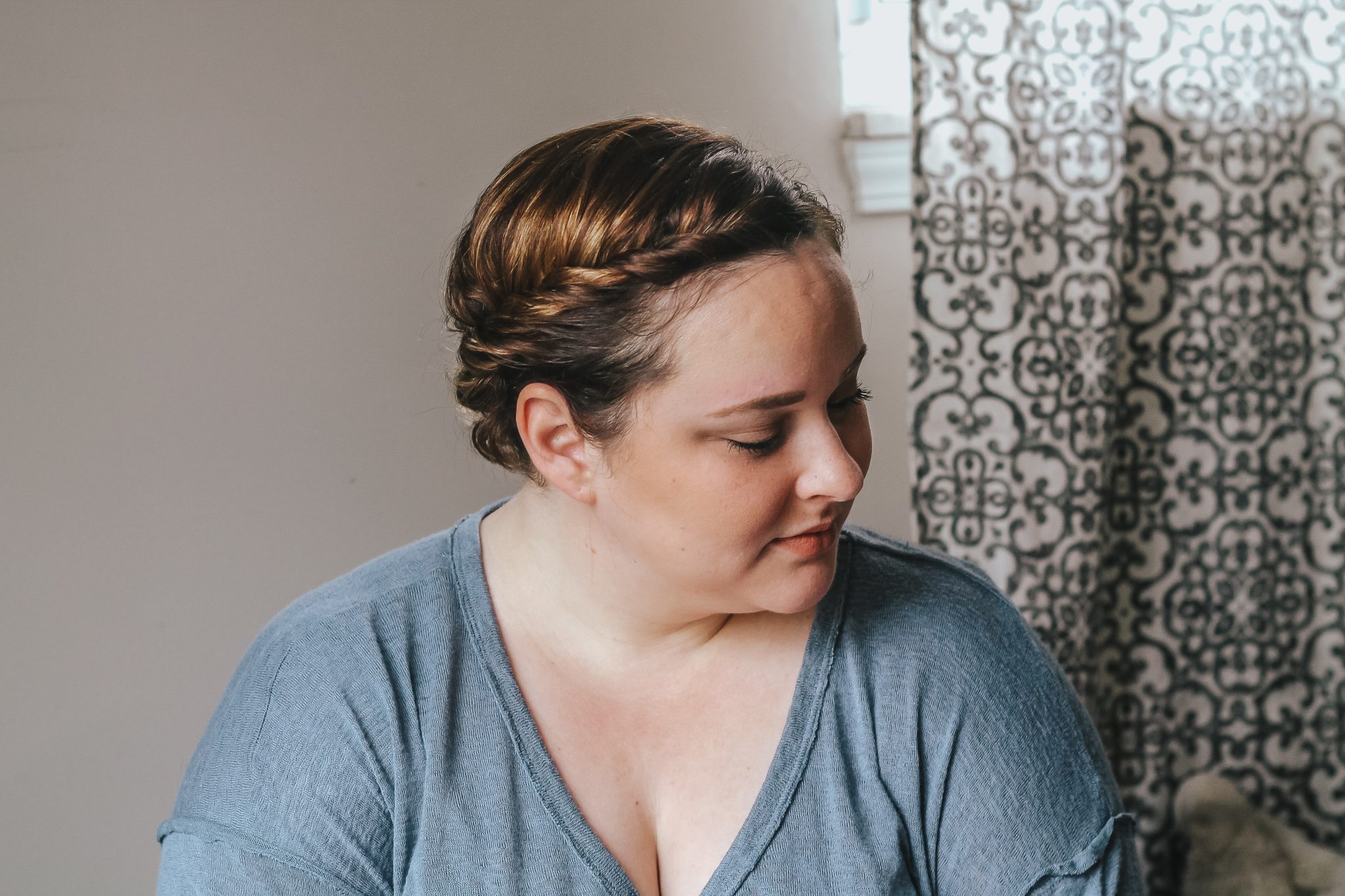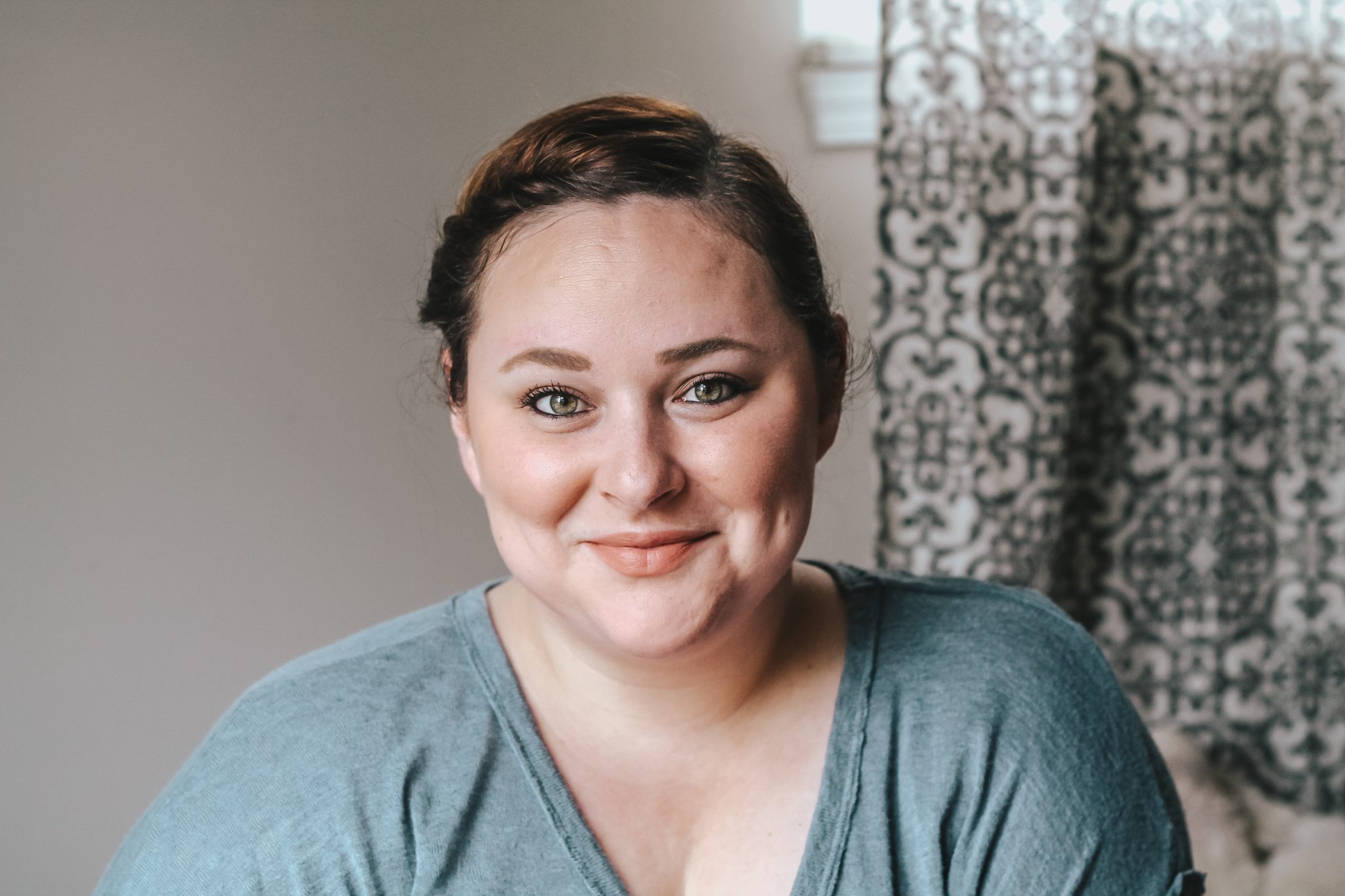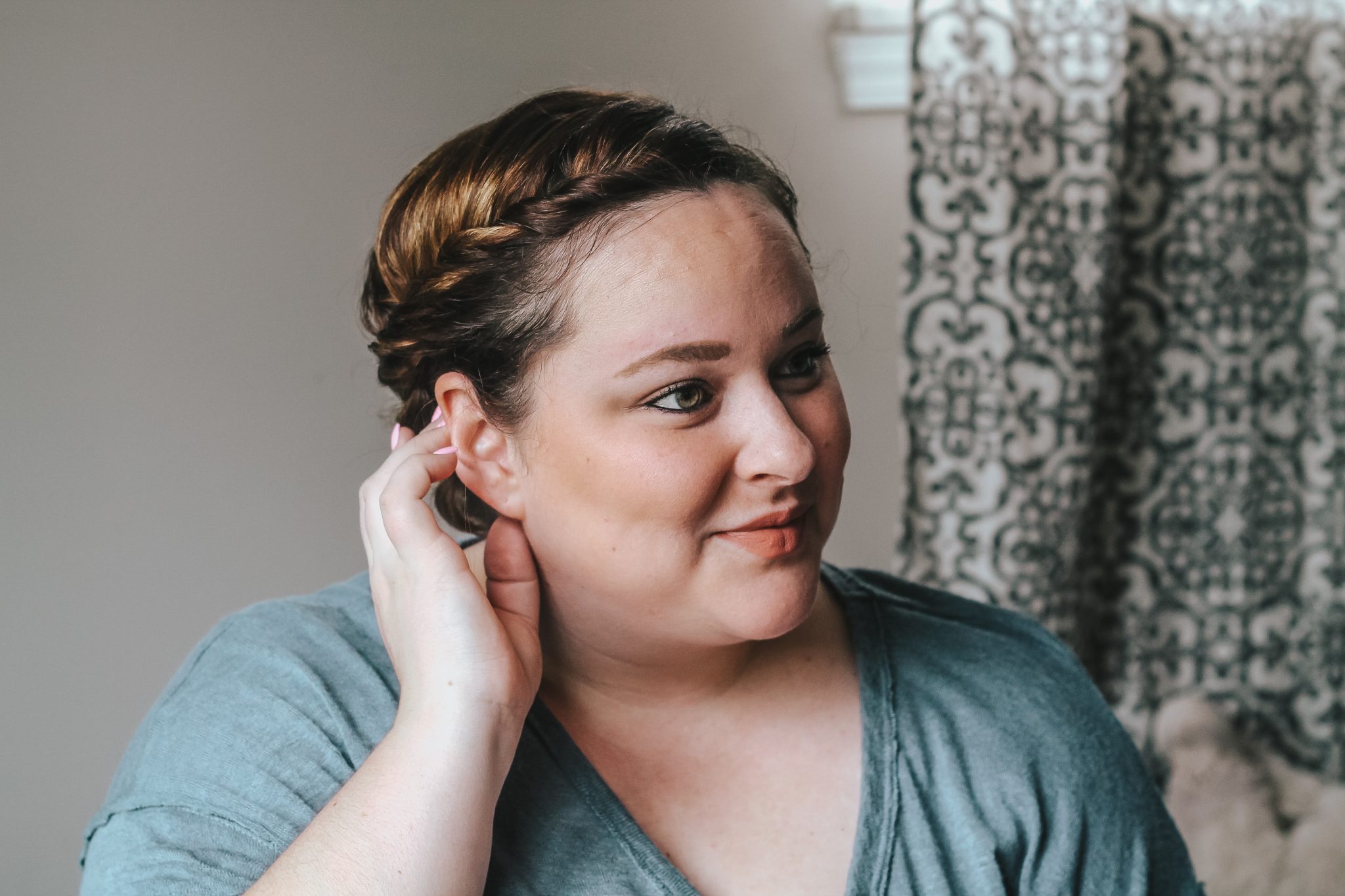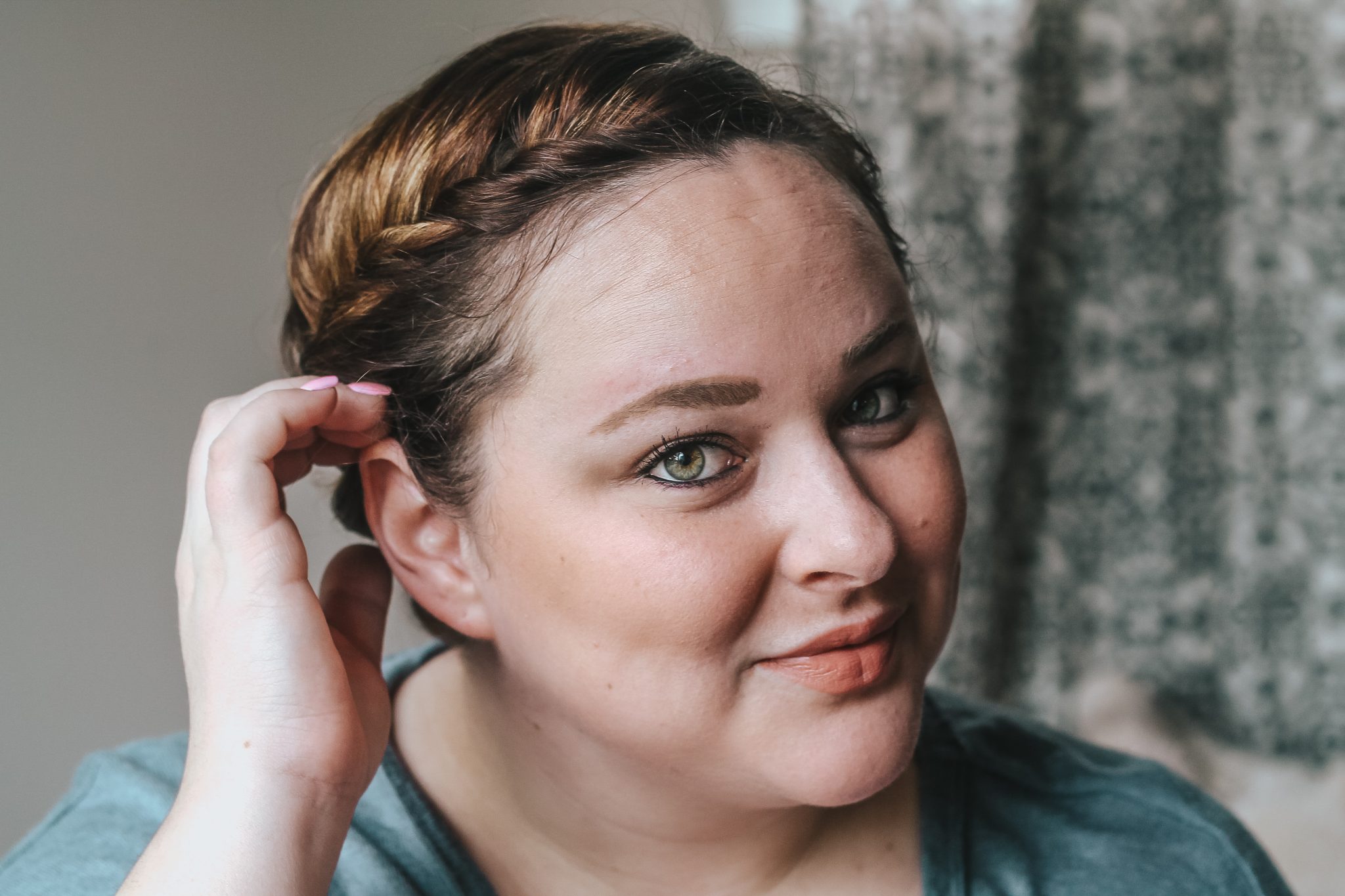 Oh, and the best part about this look – the products are so affordable! You can pick them up online or at your local Walmart. So if you're looking to freshen up your makeup routine or have been searching for the perfect brow filler like I was – you'll be so happy with the results of these products! I can't wait to create more fun looks with them!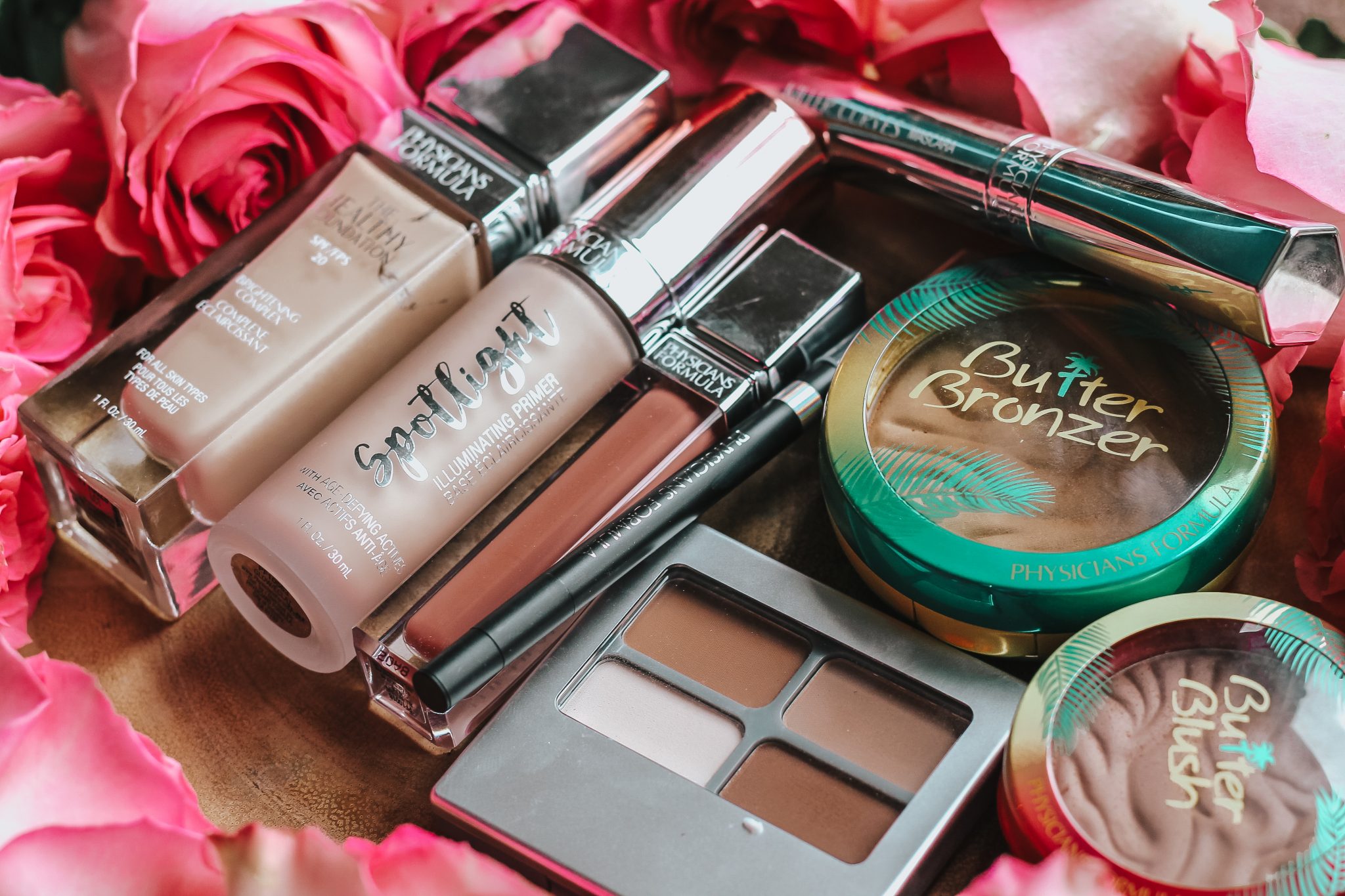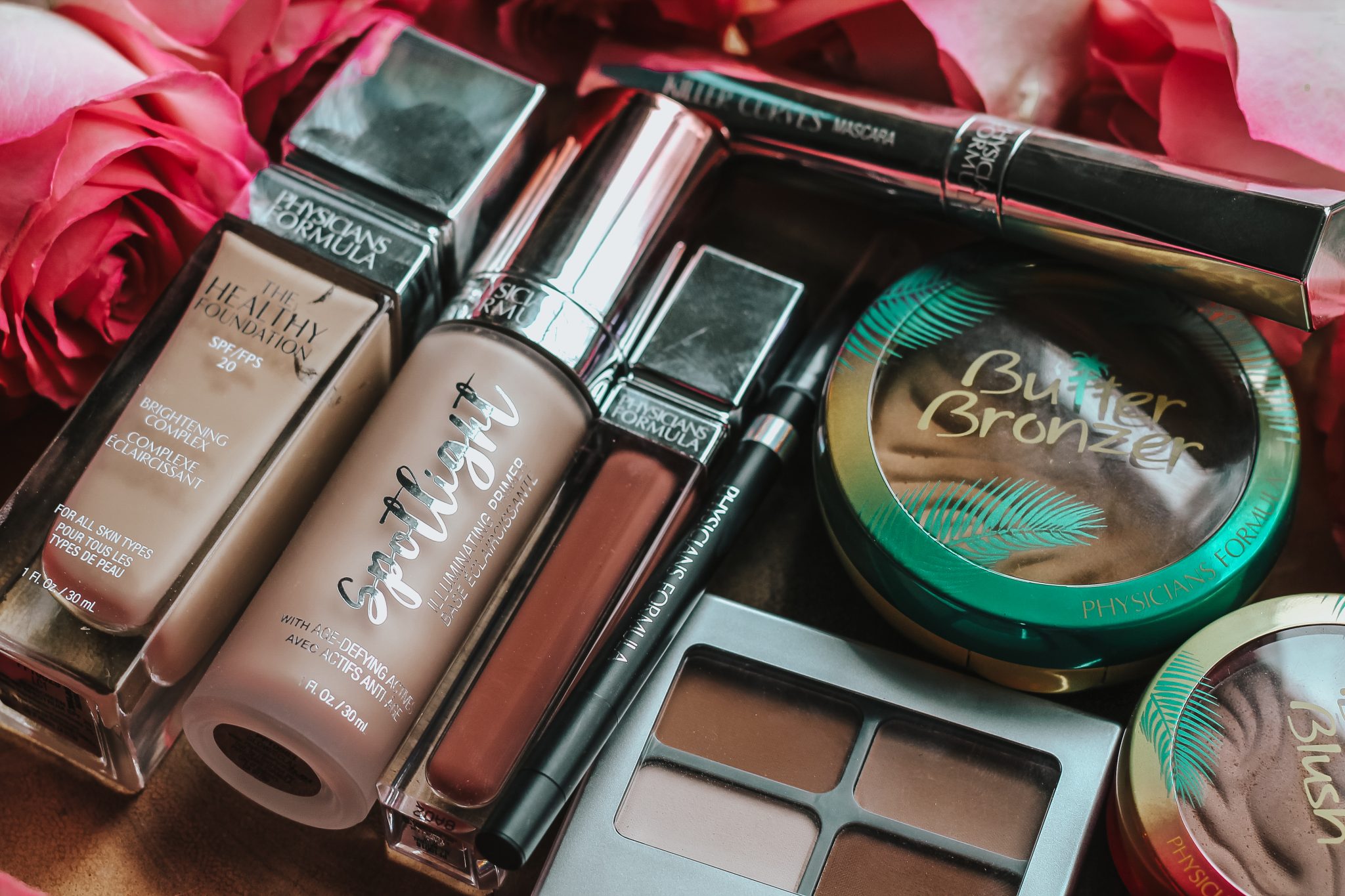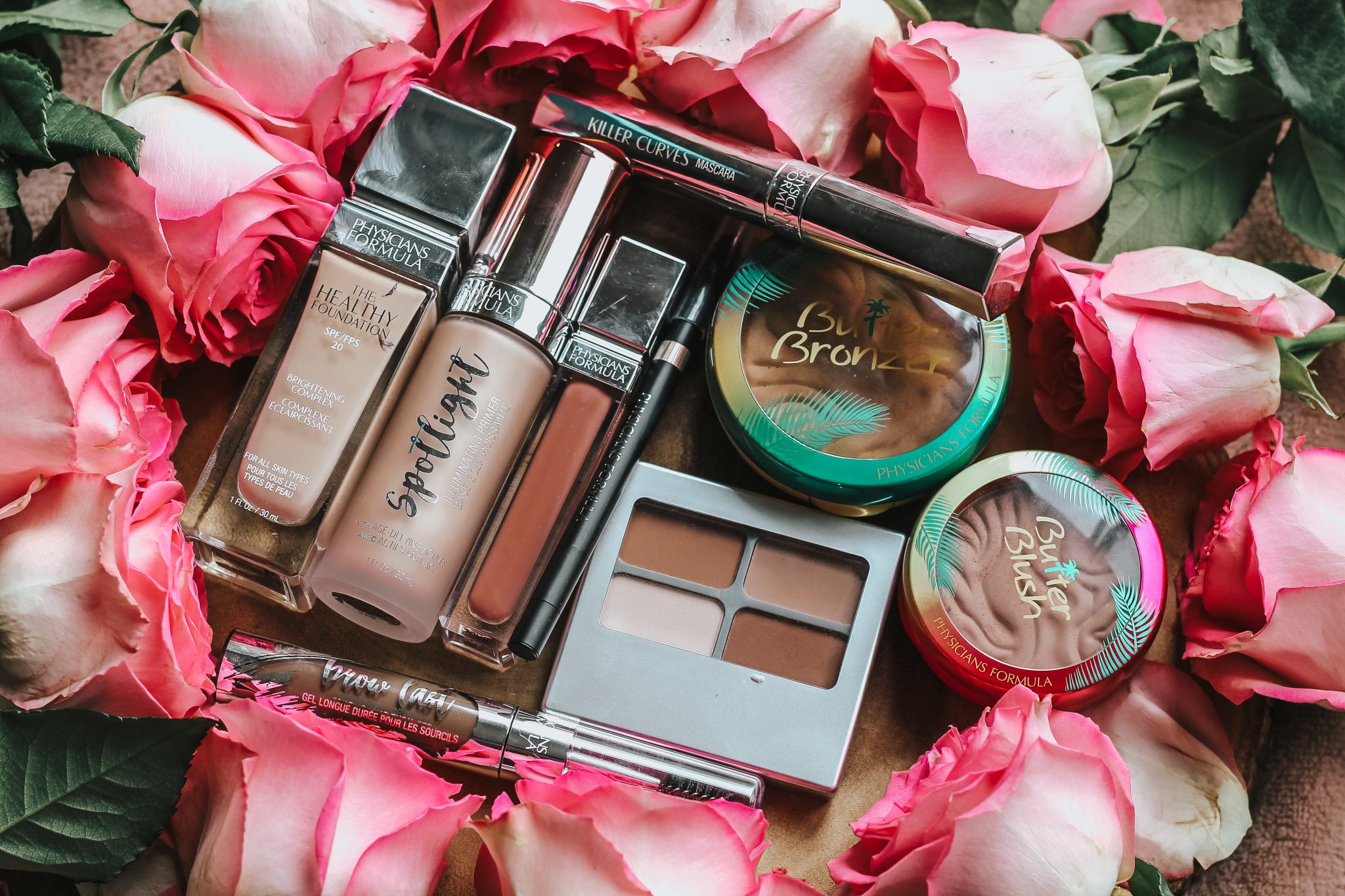 Shop the Products Here:

Love this post? Pin it for later here: