A huge thanks to Best Buy for sponsoring today's post. Keep scrolling to see The BEST Noise-Cancelling Headphones When You Work from Home.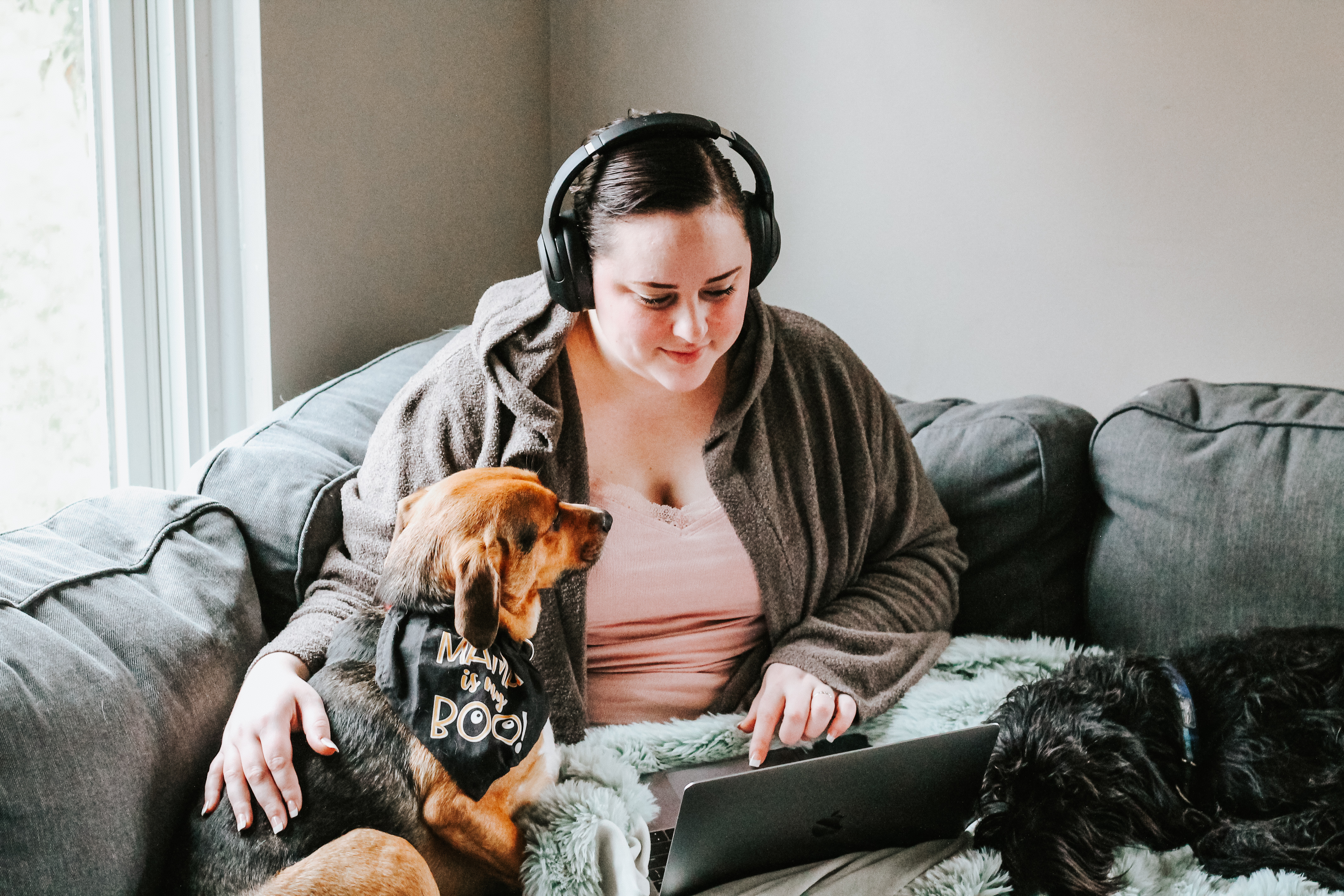 The BEST Noise-Cancelling Headphones
Hello, friends!
I am so happy to be sharing today's post with you! I am sharing headphones that I absolutely LOVE that are just perfect for working from home! Actually, they're perfect for about anyone that wants to cancel out the noise around them to stay focused and listen to music! There are two types so let's break it down!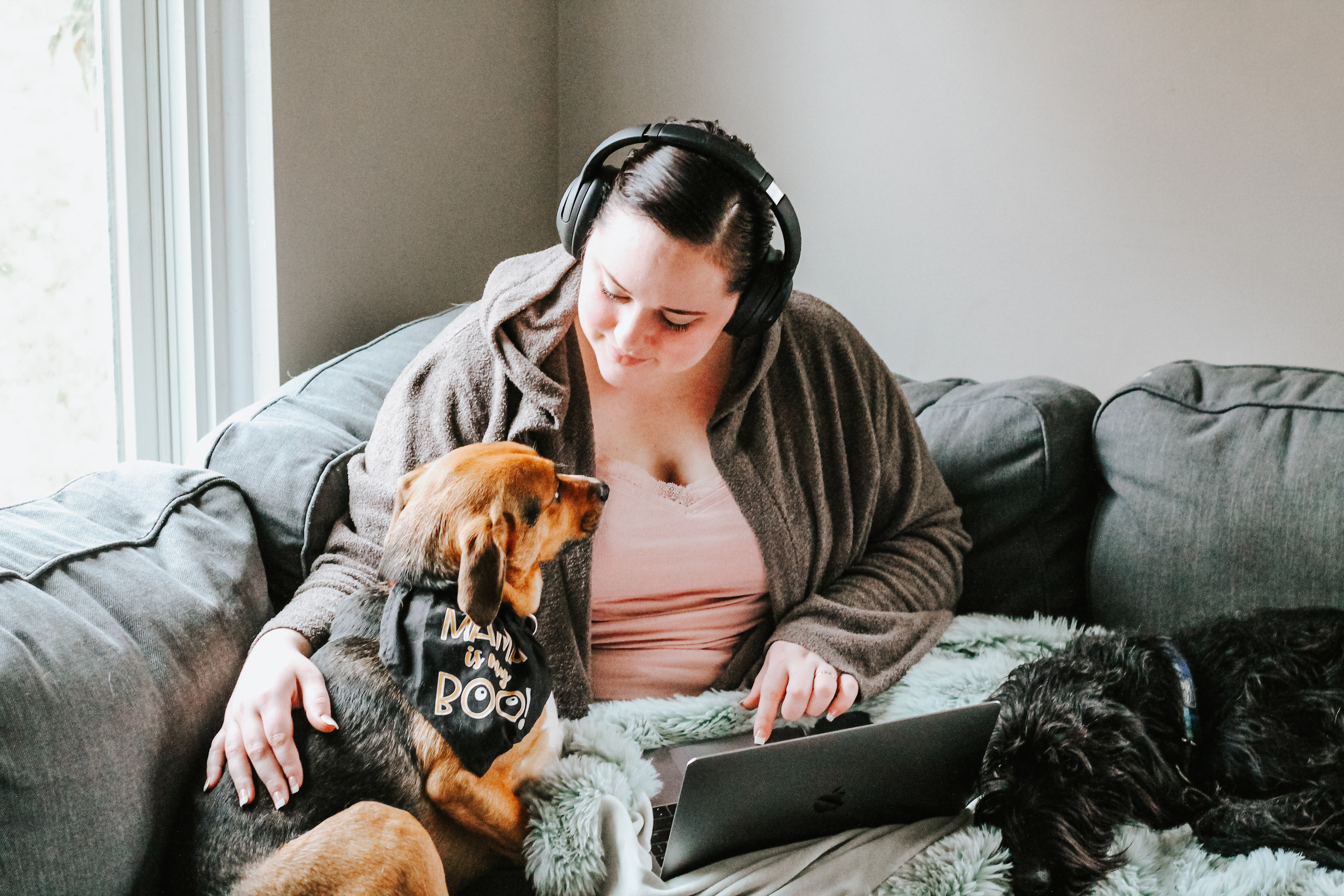 You guys, I am so in LOVE with these Sony Incredible Noise Cancelation Head Phones. As you might know, my husband and I both work from home and with two kiddos and six pets, sometimes we just need a bit of quiet. I sit on the couch, pop these on, put on some relaxing music, and get to work in a peaceful and calm environment. I love how comfortable they are, way better than previous noise-canceling headphones I had owned. I can wear these for hours and hours with no discomfort.
I also wear them when I'm taking the dogs for a walk, traveling (these are great on the plane), and pretty much everywhere else! They're easy to charge and throw in my bag if we're going to the movies and my little guy with Autism needs a break from the noise, too! Just an all-around great pair of headphones that are wonderfully-made and will last you for years.
Sony Incredible Noise Cancelation (XB900N)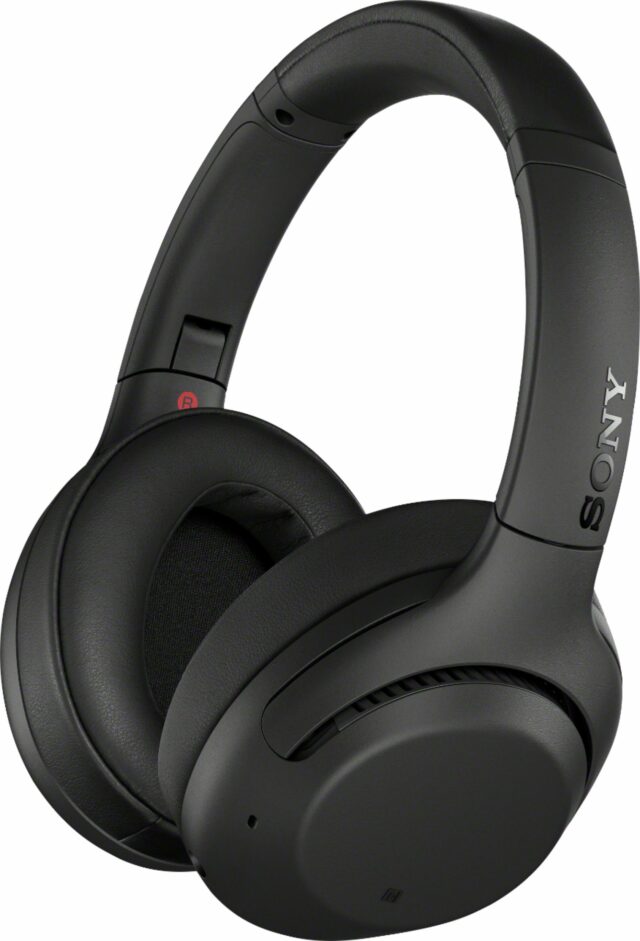 Provides EXTRA BASS™
Next-level noise canceling
VERY comfortable
Long-lasting wireless connectivity
Up to 30 hours of battery life
Touchpad controls to easily adjust the volume, play/pause, next song, going back, tap and hold to activate VA, and Quick Attention.
Built-in microphone so you can take phone calls!
Can pair with bluetooth devices.
Fits over the ear
Now that you've heard about my favorite noise-canceling headphones – let's hear from my hubby about his!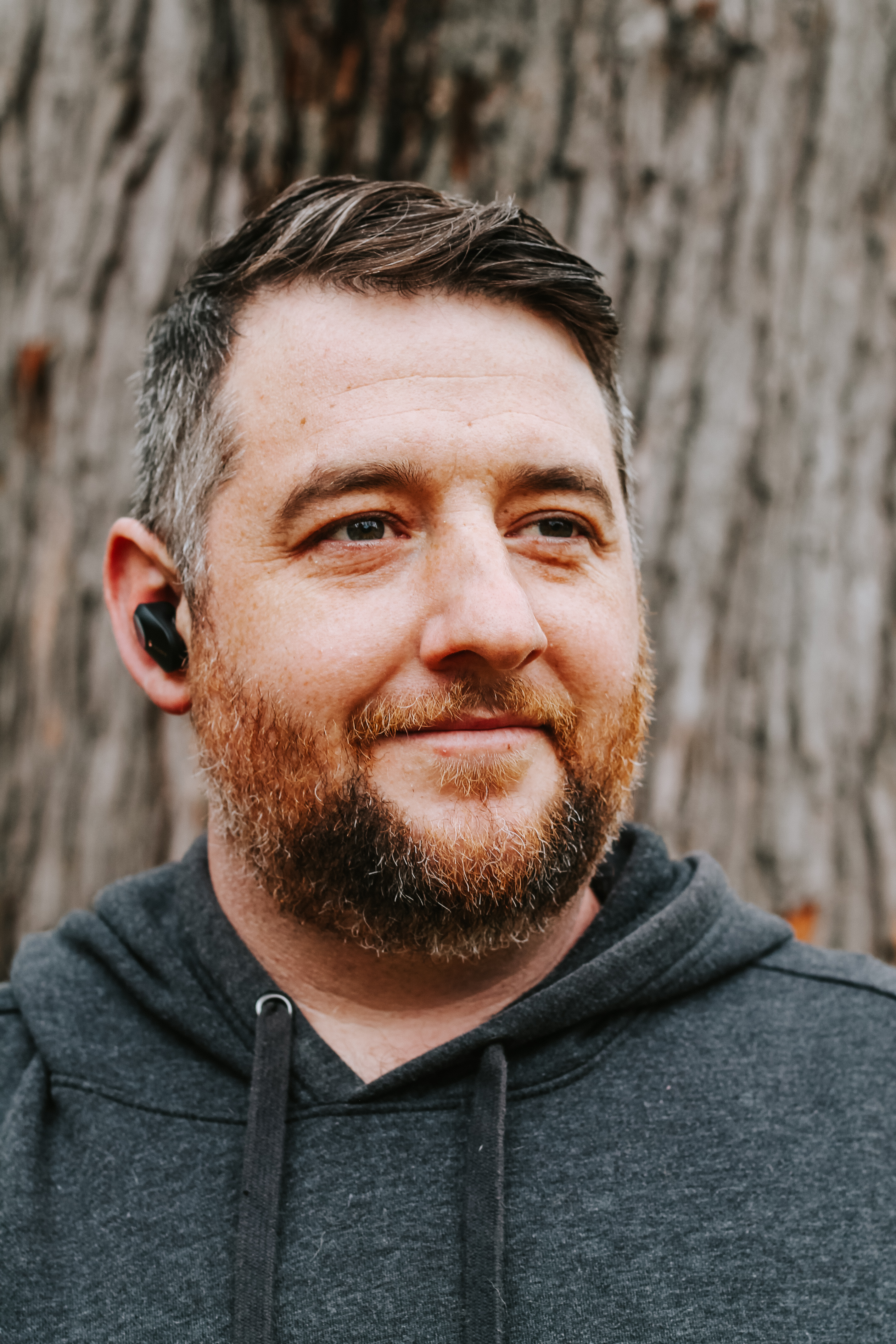 The Sony True Wireless in-ear headphones are perfect for everyday use whether you're working, exercising, or even doing laundry. They are so comfortable to wear, the sound quality is amazing, and they are so easy to charge up to use! The magnetic case is sleek, and keeps both pieces secure and safe when not in use – great for traveling!
Sony True Wireless (WF1000XM3)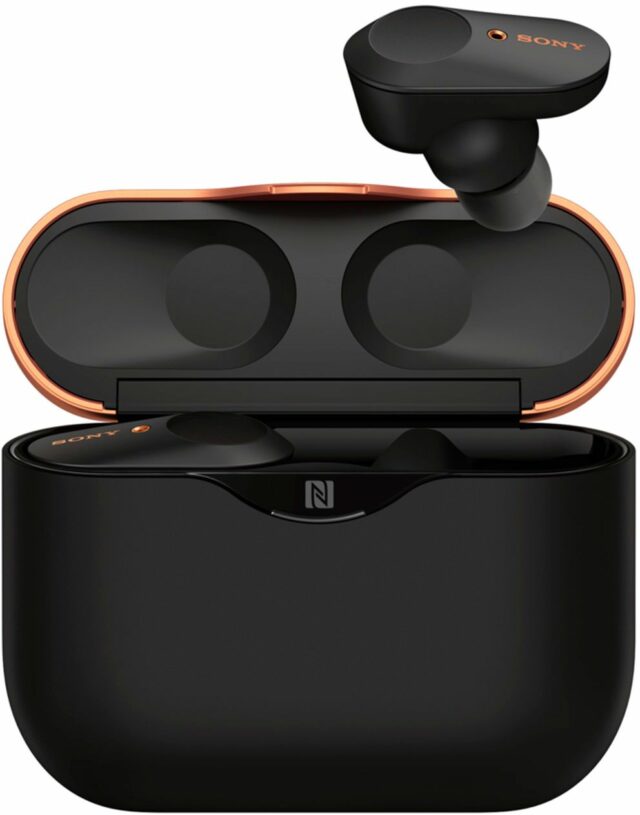 24 total hours of battery life
fast charging
touchpad controls
incredible sound quality
True Wireless with Industry-leading noise canceling; For the battery life, 6 hours (with Noise Canceling), 8 hours (without Noise Canceling) per single charge.
Quick charge option if the battery is running low but you need to charge them up quick to use them
Ergonomically designed to make contact with three different points on your ear for a safe, comfortable fit.
Magnetic charging case
A range of sizes to customize your listening experience. (fit pieces are included)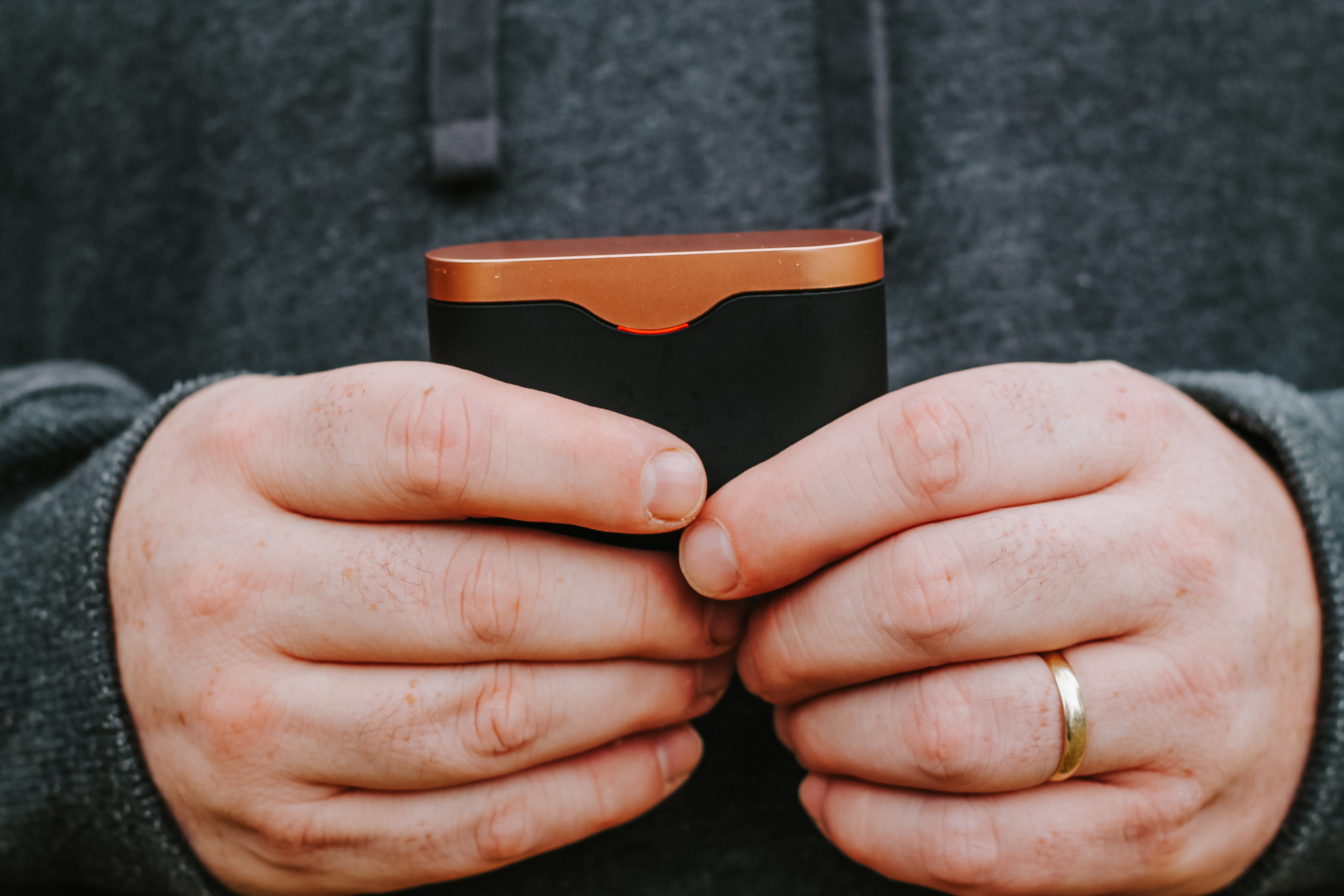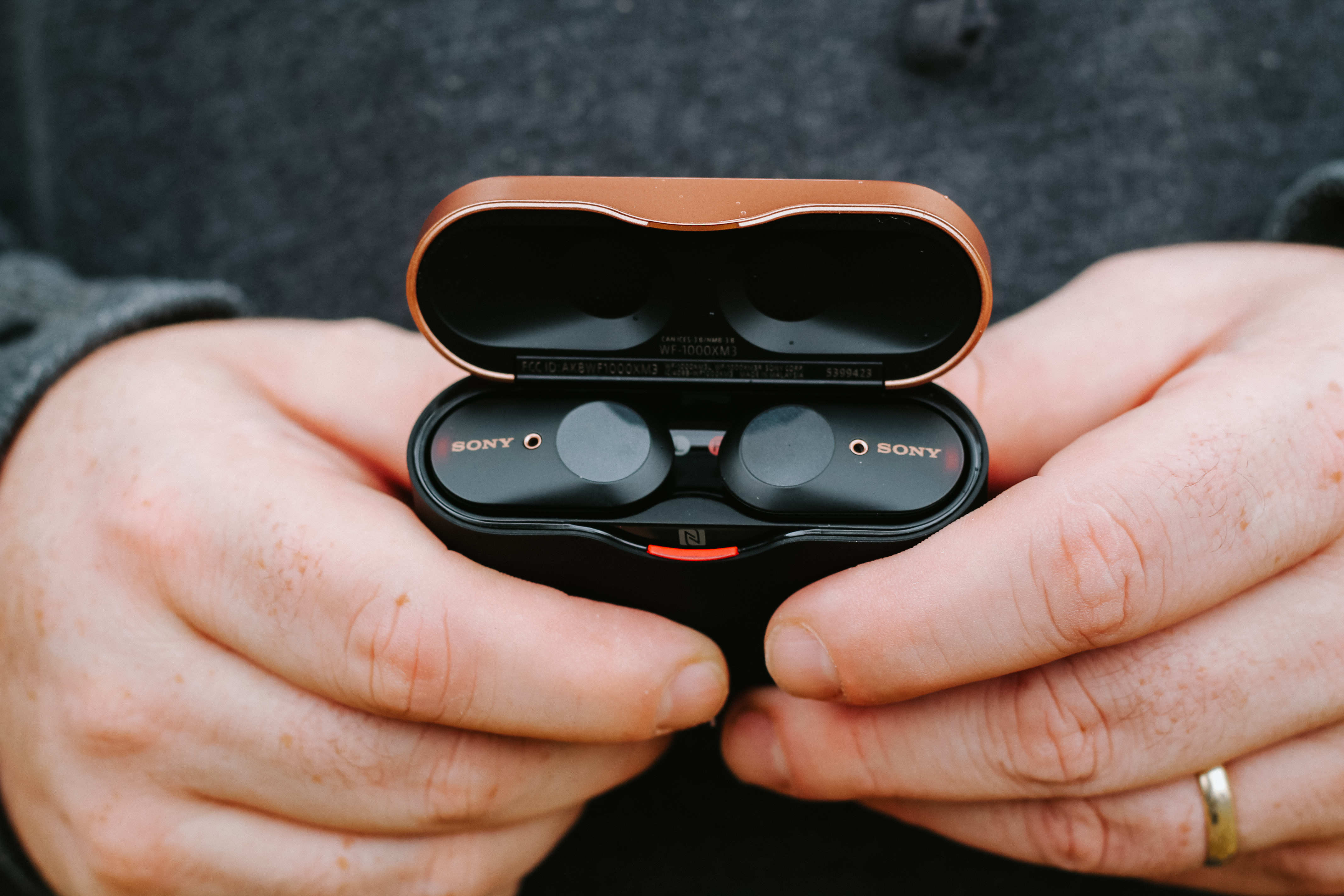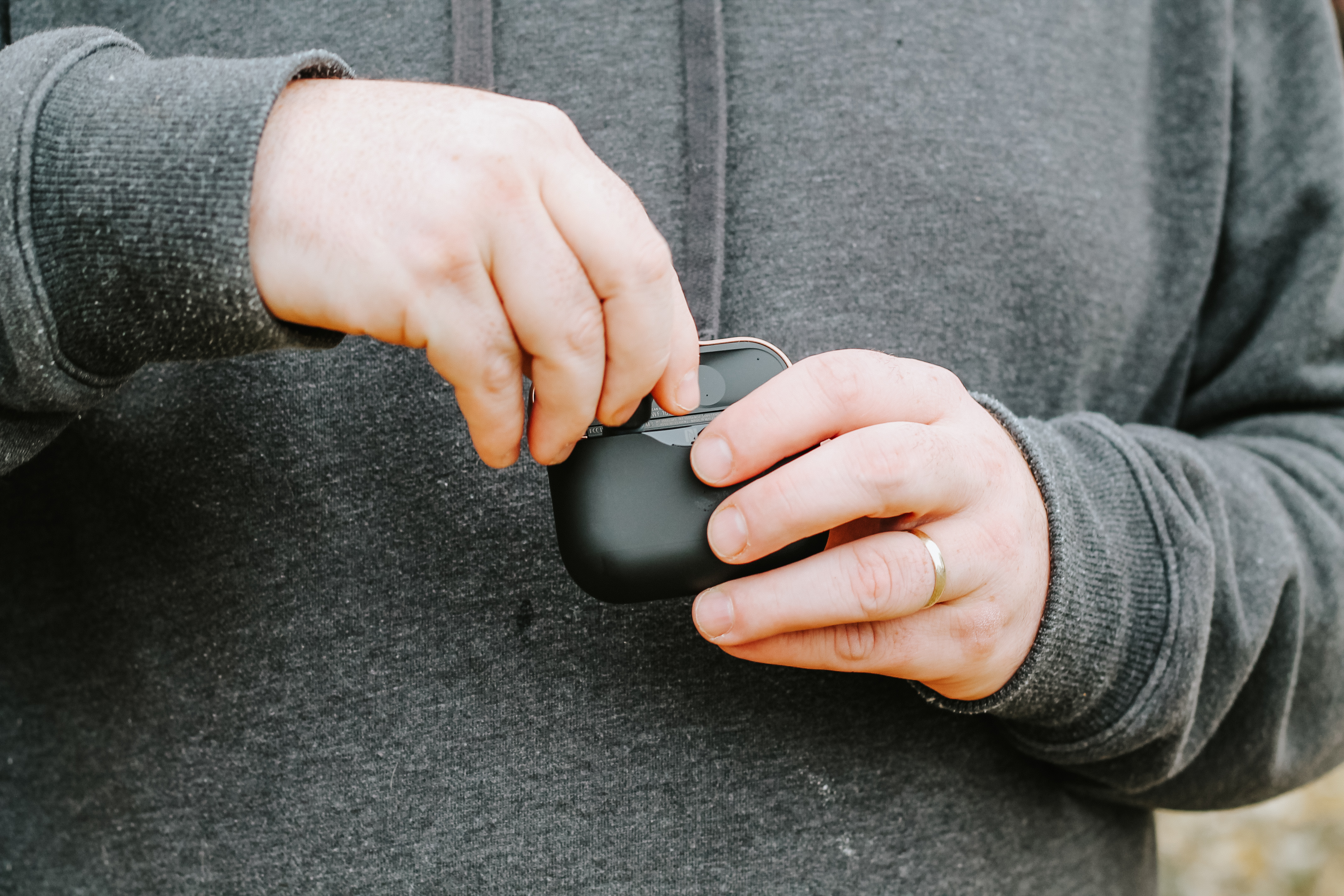 I simply cannot say enough good things about these little miracle workers. When my husband and I are busy at work he can pop his headphones in and I can put mine on and in a minute we are both transported to a quiet, serene work environment without the bother of surrounding noises. If you're looking to gift headphones to a loved one this season you definitely need to check these out!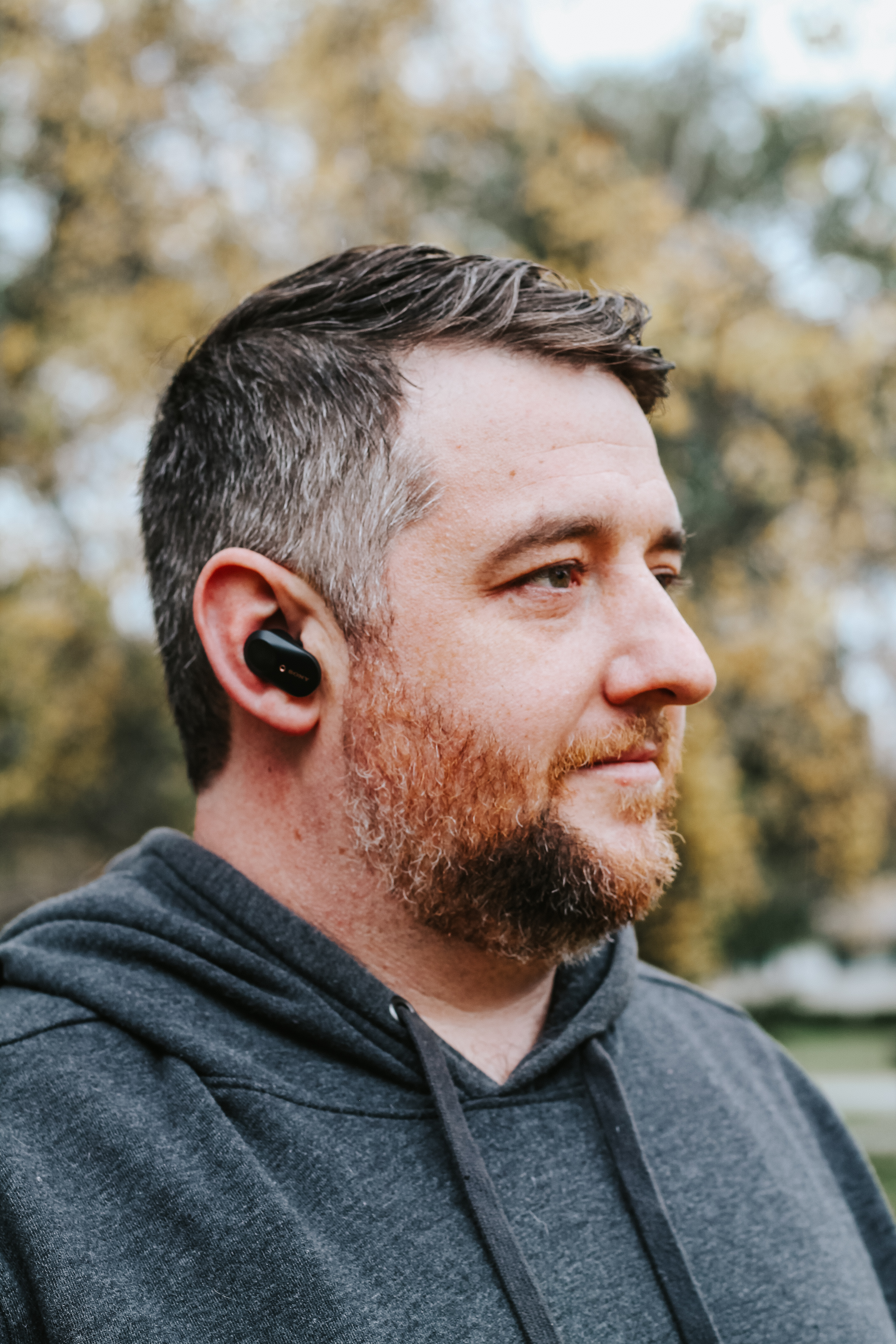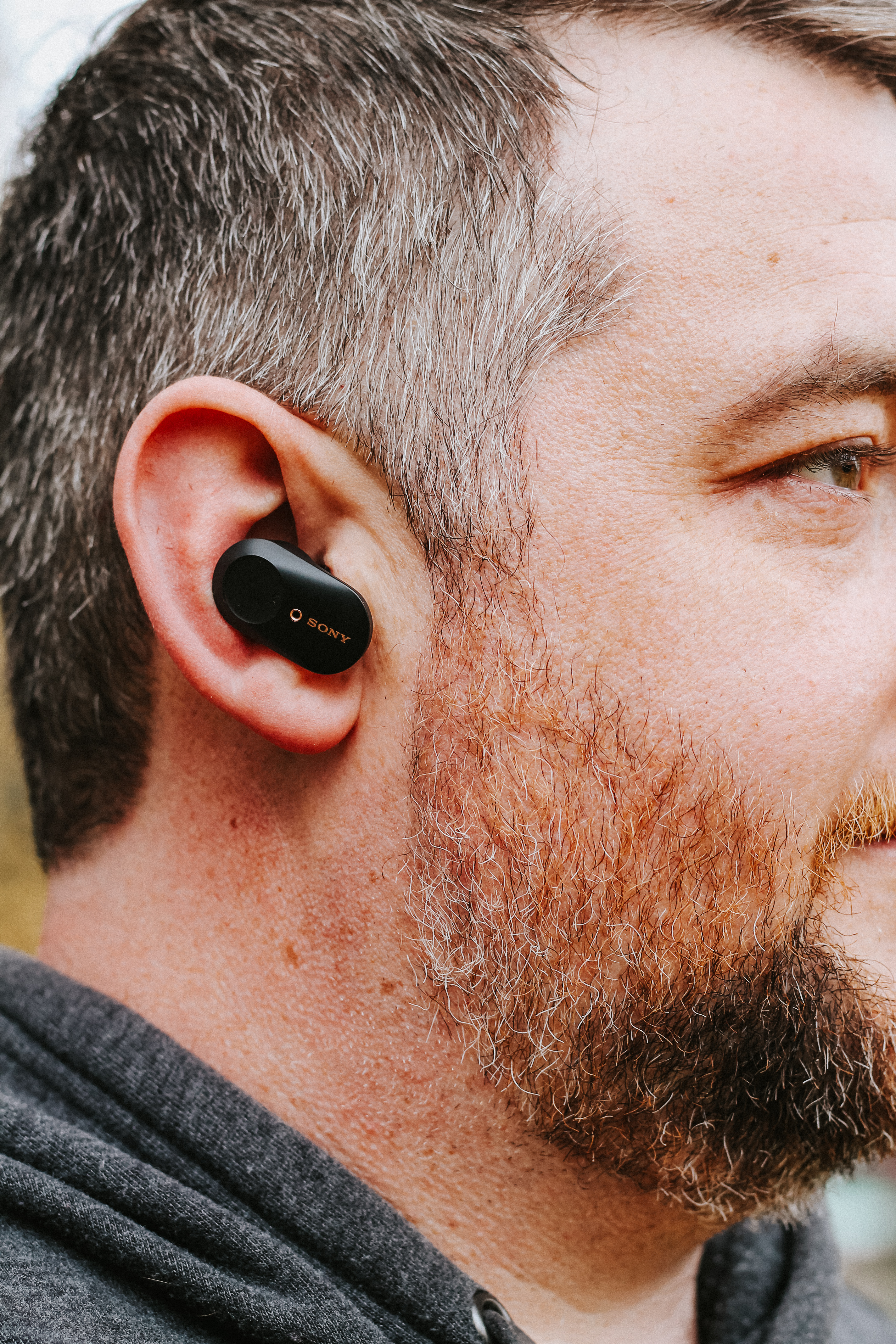 You can shop these at Best Buy and simply click on the product names to go right to the site where you can learn more about both headphones and decide which pair is right for you!
Are you team headphones or in-ear headphones?
Let us know in the comments!